Heron Books Review: How To Write Essays That Have Impact
How to write essays that have impact with Heron Books.
We are a math-loving family, we love the fact that it is either right or wrong. However, this has its challenges. He loves math, but guess what he doesn't love! Writing!
Over the last year, his writing has definitely improved but it was missing something. He needed to learn how to get his point across in writing. Heron books were the answer we had been looking for.
Keep reading for an exclusive 40% discount code at the end of the post.
We just love kids books and Heron books have great homeschool resources. Carry on reading for our detailed review.
We have recently taken their young scientist series too, check out our Heron Books Review of the Fabulous Human Body.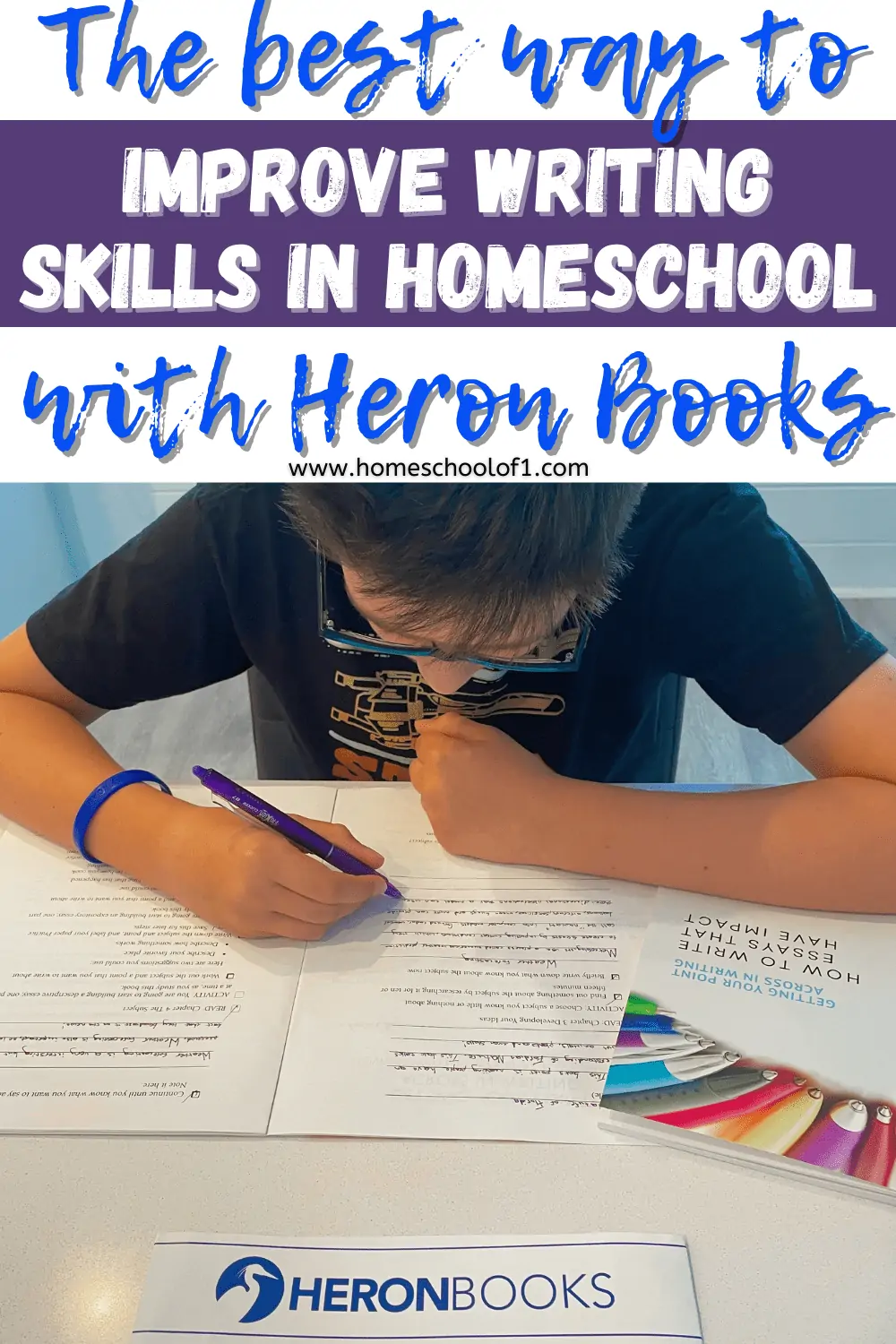 **Disclosure: I was compensated for my time to write this post. As always, all thoughts and opinions are my own. I only share resources that I would use with my own family and those that I believe other homeschool families will enjoy. There may be affiliate links in this post.**
Writing Essays That Have Impact
This book is aimed at children aged 12-15, so this was perfect for us. In the very nicely presented bundle, there was a student book, a student learning guide, a teacher guide, an exam (with answers), and a certificate of achievement.
I don't know about you, but I absolutely love certificates! I have a separate area in our homeschool portfolio just for them. In date order only, in fact, this one sits next to the certificate he got recently for indoor sky diving.
Why do we love Heron Books?
Independent Learning
Independent learning is really important to us as we hit middle school last year. The more independent the curriculum or worksheet the better. He still sits at the kitchen table with me most of the time, however, we are definitely working more on self-motivation.
I gave Freddie the student learning guide as I sat back to see how independent this actually was. Wow, I was impressed. He just got on with it! The reason it works (remember, writing is his least favorite subject) is that it is broken down into really small chunks, and there is a tick box after each task.
The only work I actually tick is math, and he loves it. In fact, when he marks his own work, he still ticks it! So I think as Heron Books have put in checkboxes he can easily see what he has achieved by how many ticks he gets.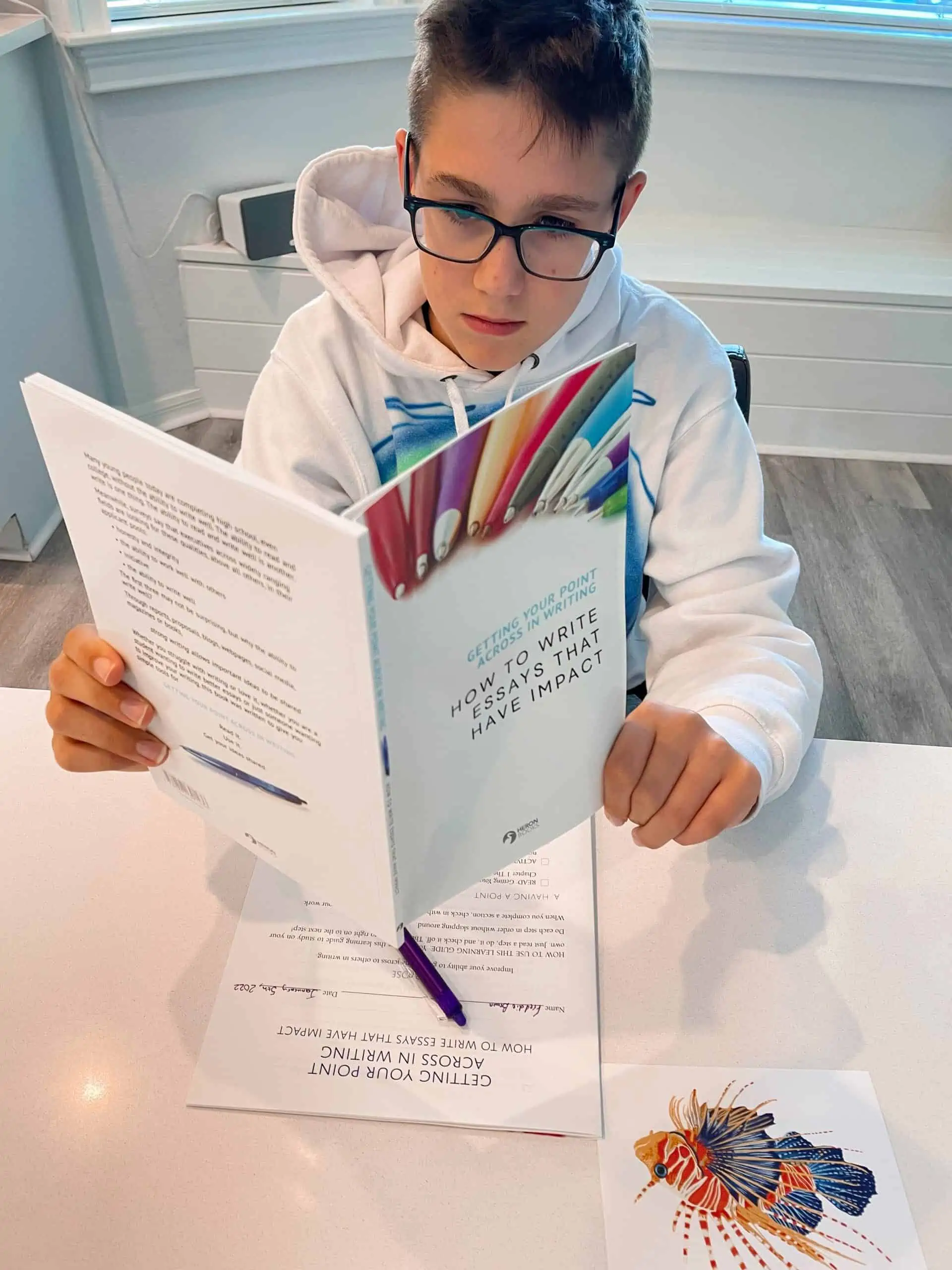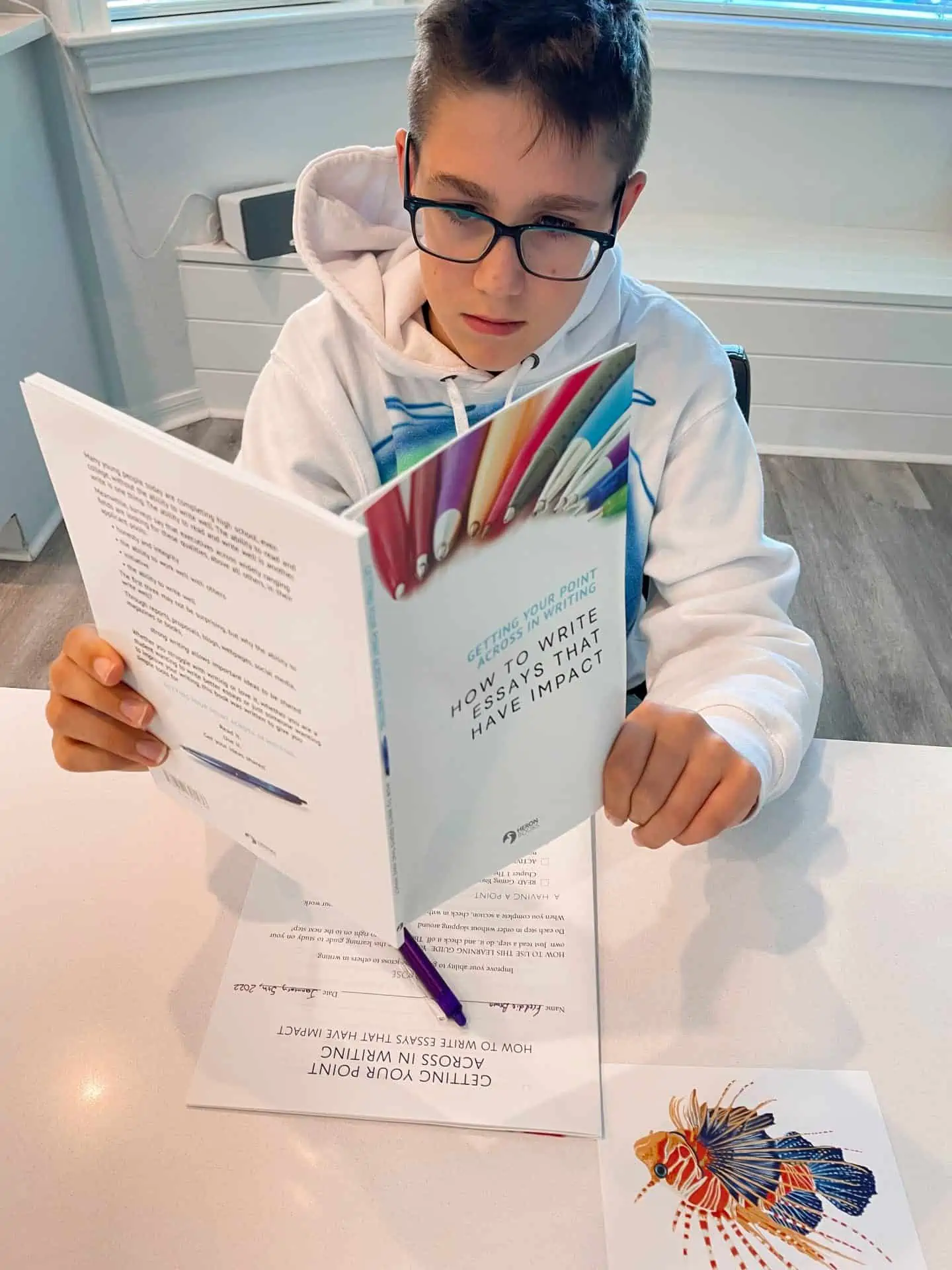 No lesson plans are required.
Having no work to prepare before he starts on a new lesson is an added bonus for me. I have so much to do (and I'm only homeschooling an only child!!) that not having to lesson plan is awesome. It is all done, in a really simple and kid-friendly way.
Carry on reading for my exclusive 40% discount code, or take a look for yourself here.
Highly engaging with student activities
There are so many student activities within each section. What we both loved about the book, were the top tips on most pages. These are some of our favorites from the book:
If you're not really that interested, your reader won't be either.
You already know what you wanted to say. The reader doesn't.
Without good supporting details, the best points in the world often fall short.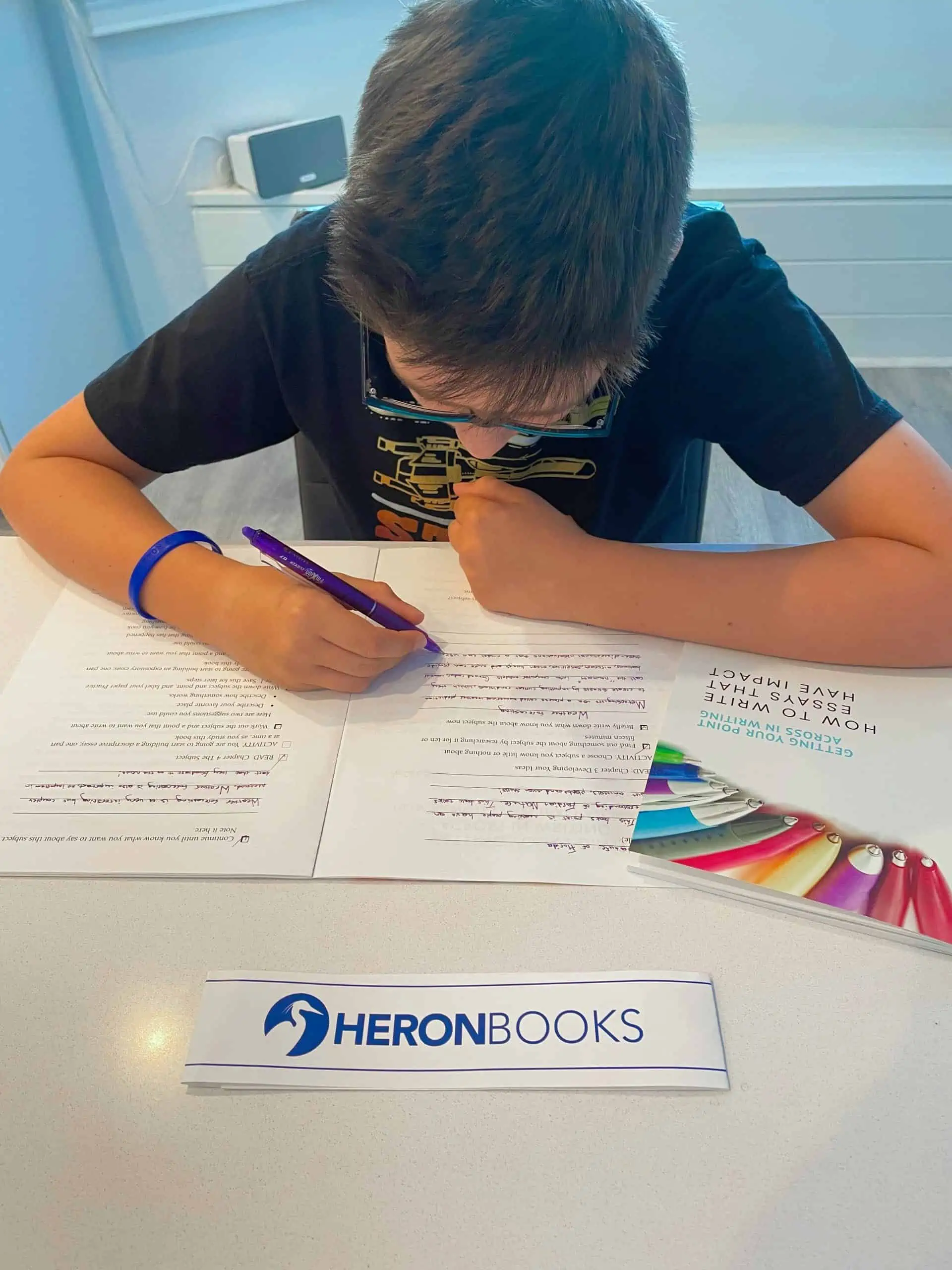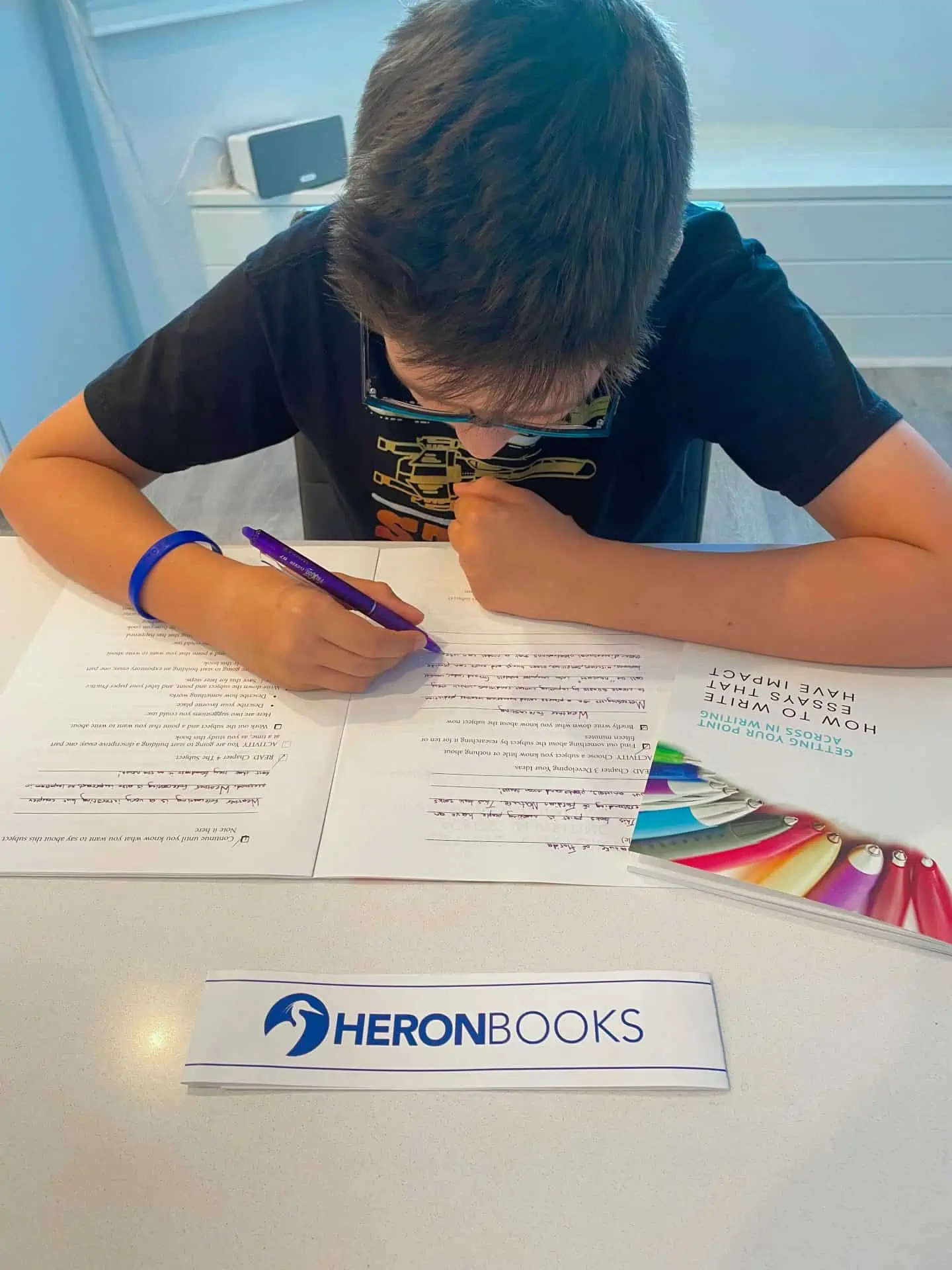 Freddie is really enjoying getting your point across from Heron books and his writing has improved noticeably in the couple of weeks we have been using it.
We are purposely taking our time with this, mainly due to one of the first lessons where he had to write about a subject of his choosing! He choose Star Wars, and he just wouldn't stop writing! So I let him!
When he had finished his novel (it went on for days!) we got back on track with the lesson. I have absolutely no problem with him going off on a tangent, especially in writing!
Exclusive Coupon Code Heron Books
I am so happy to tell you that readers of Homeschool of One have an exclusive 40% discount code (Expires Aug. 31, 2022.). All you need to do is enter the discount code: homeschool40 at the checkout.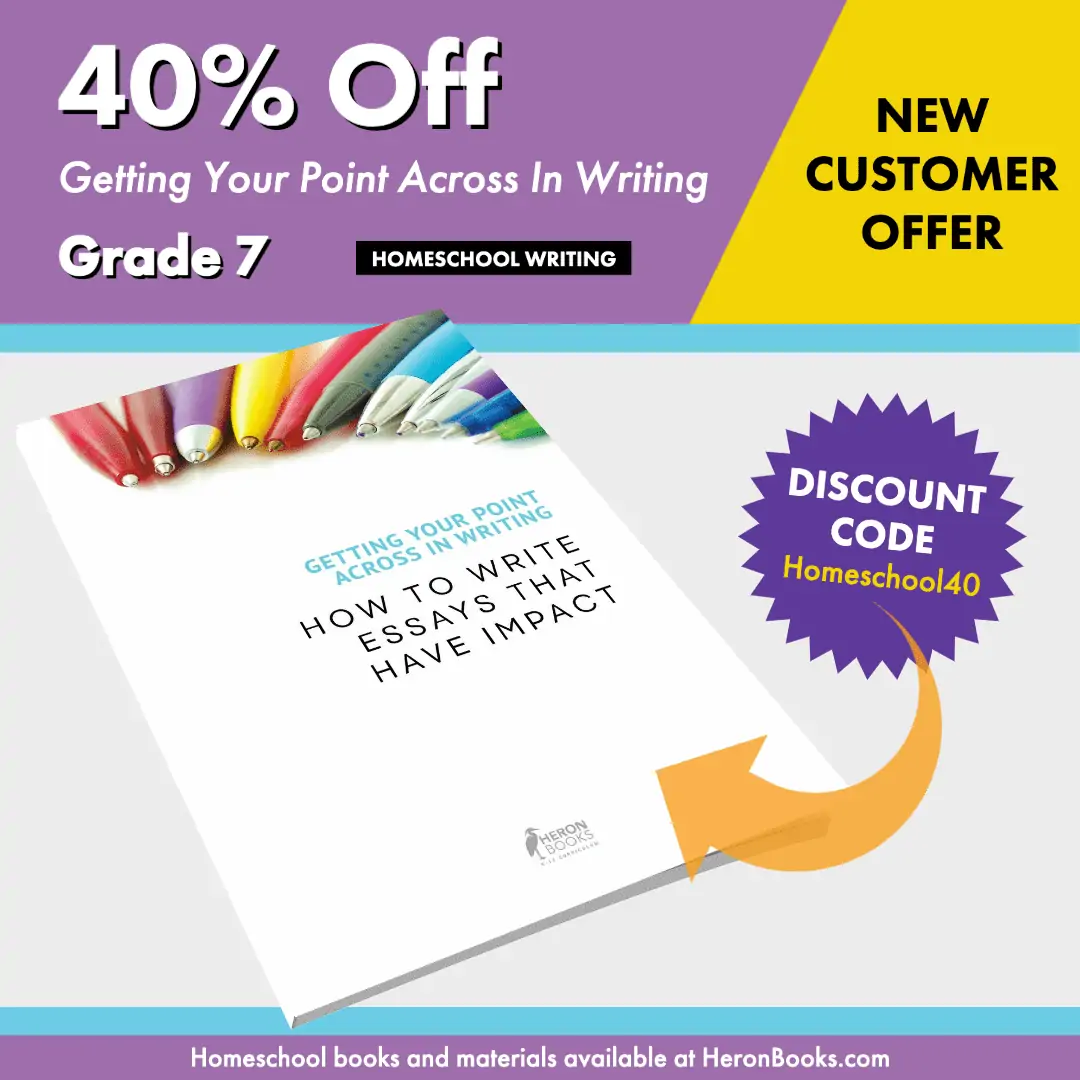 If you are looking for even more homeschool curriculum reviews check out all of the others we have reviewed over the years.
Last Updated on 11 June 2023 by homeschoolof1