Free Pledge of Allegiance Worksheets
Teach young children about the history of the Pledge of Allegiance with our 5 free Pledge of Allegiance worksheets.
These homeschool printables are perfect for both learning the pledge, but also explaining who wrote it and why.
This is such an important pledge to learn, and it is recited in all schools, and at the start of all sporting events. But do you know who wrote it, and why?
These Pledge of Allegiance coloring pages are aimed at students in K-4 but can of course be adapted for younger or older students.
This can be used with our 13 free government worksheets.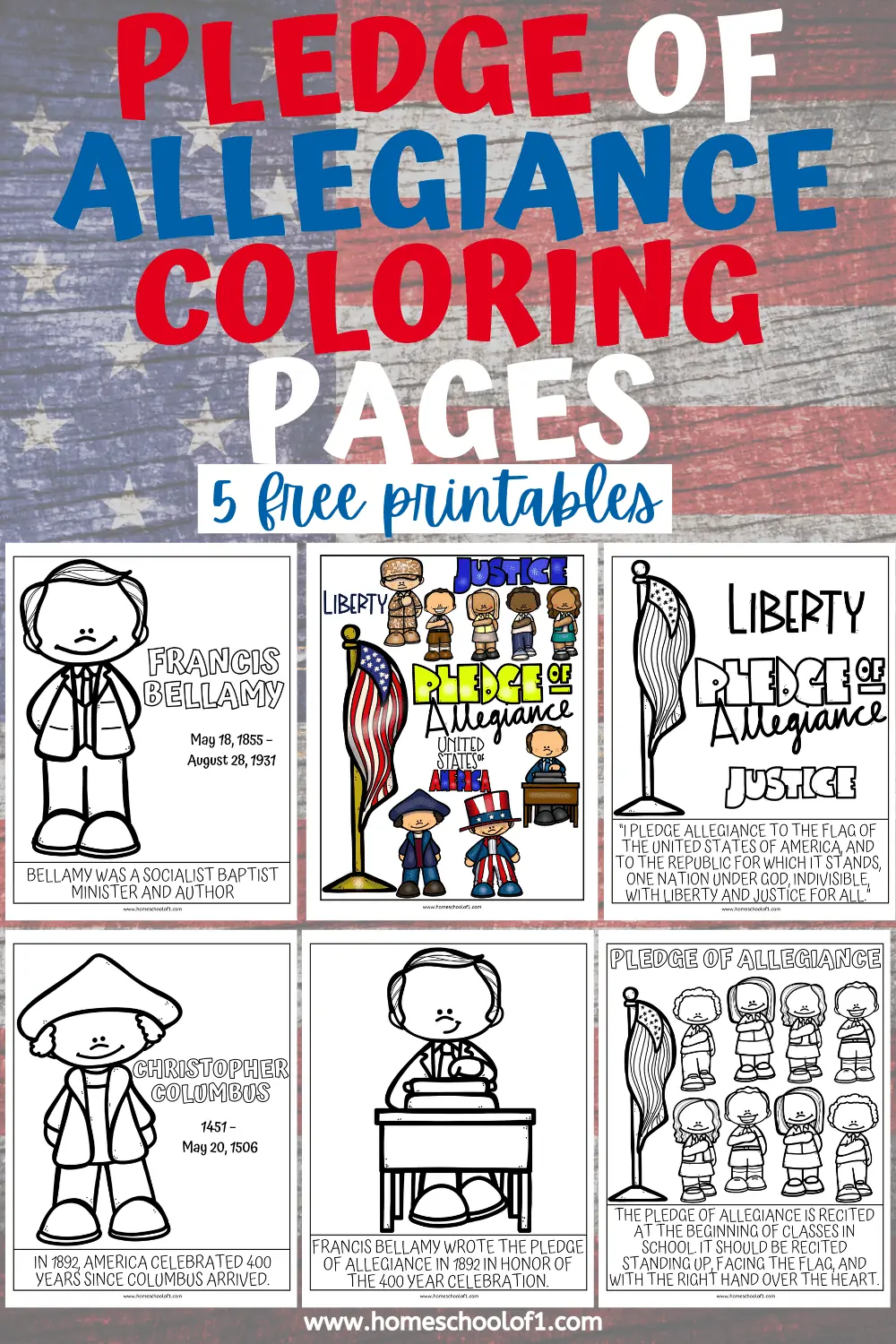 **There may be affiliate links in this post. You can read my full disclosure at the bottom of the page.**
Pledge of Allegiance Printables
There are 6 pages to download including a front page and 5 Pledge of Allegiance worksheets.
This free pledge of allegiance worksheet is free to print but is for personal or classroom use only. Scroll to the bottom of the page to get the pdf file.
Scroll to the bottom of this page and add your name and email address, you will be sent the free printable via email within minutes.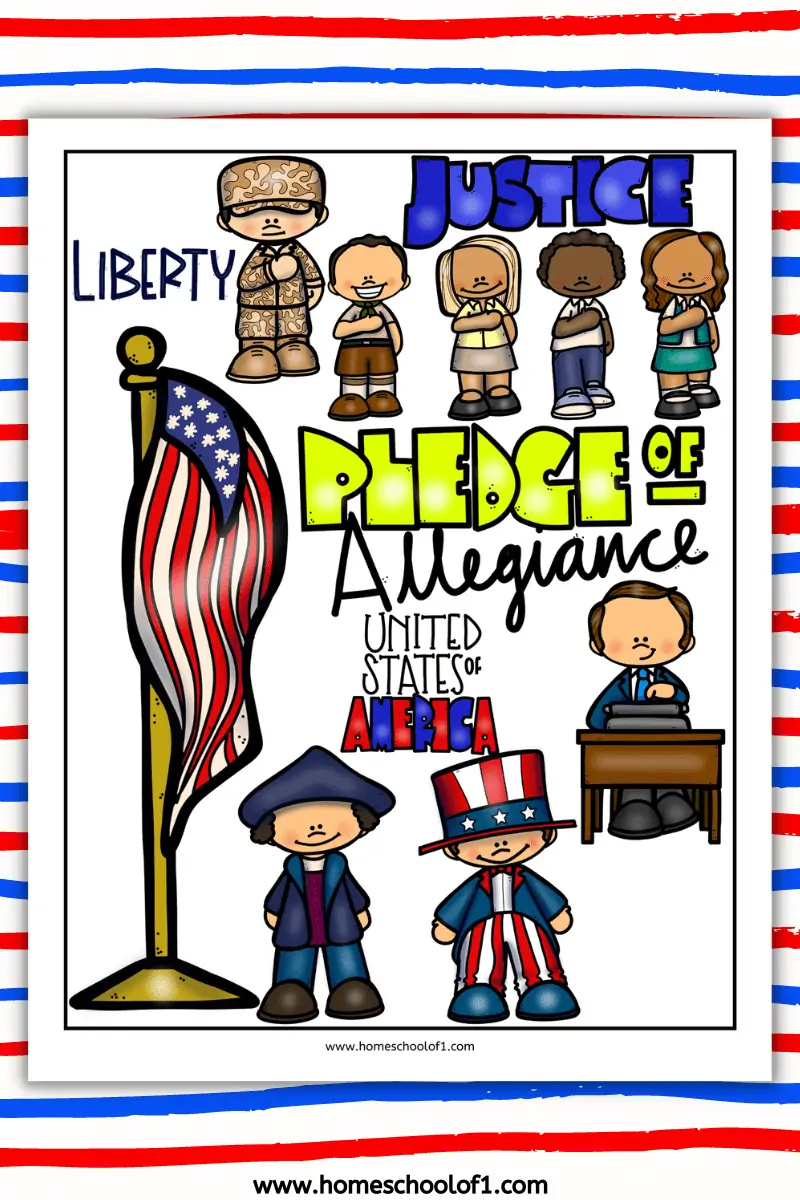 Francis Bellamy (May 18, 1855 – August 28, 1931) was a socialist baptist minister and author. He was tasked to write the Pledge of Allegiance in celebration of 400 years since Christopher Columbus found America.
Our Christopher Columbus coloring pages will help students understand the timeline of events that led to him discovering America.
The pledge of allegiance should be recited standing up, facing the flag, and with te right hand over the heart.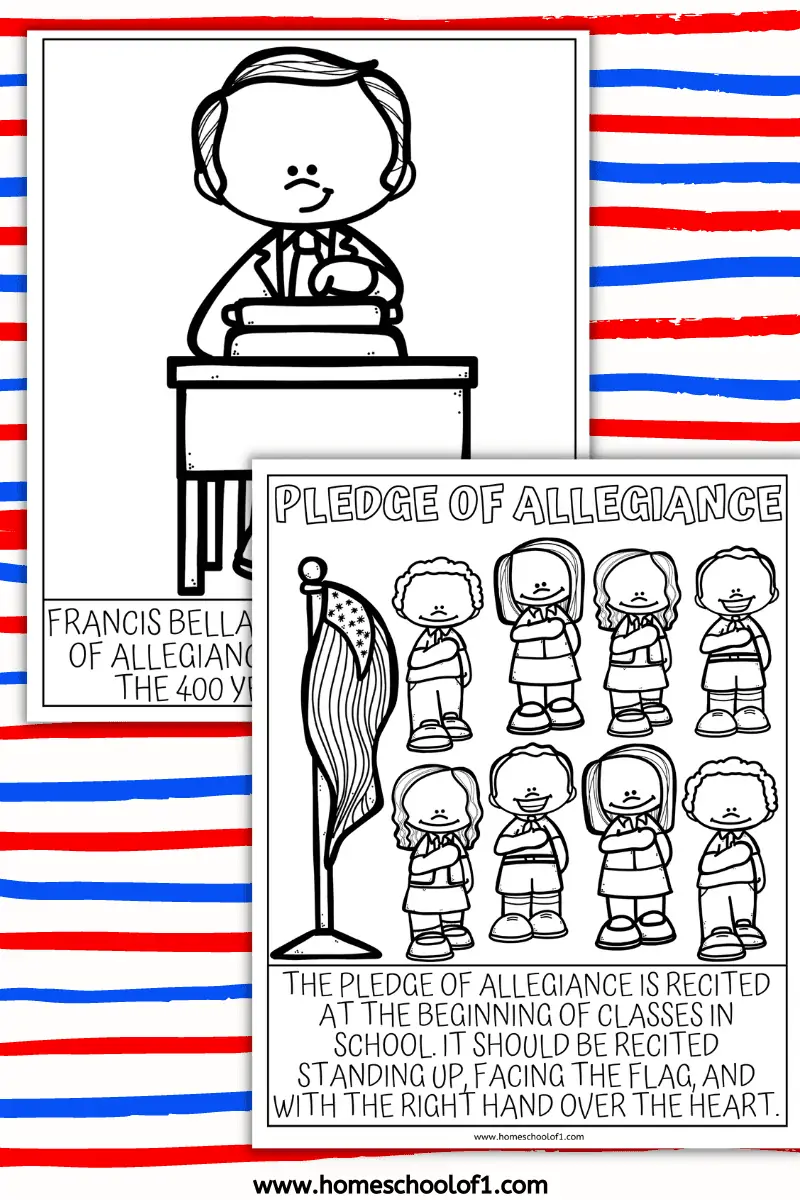 The final coloring page has the Pledge, and this would be a great poster to add to the wall.
"I pledge allegiance to the flag of the United States of America, and to the Republic for which it stands, one nation under God, indivisible with liberty and justice for all."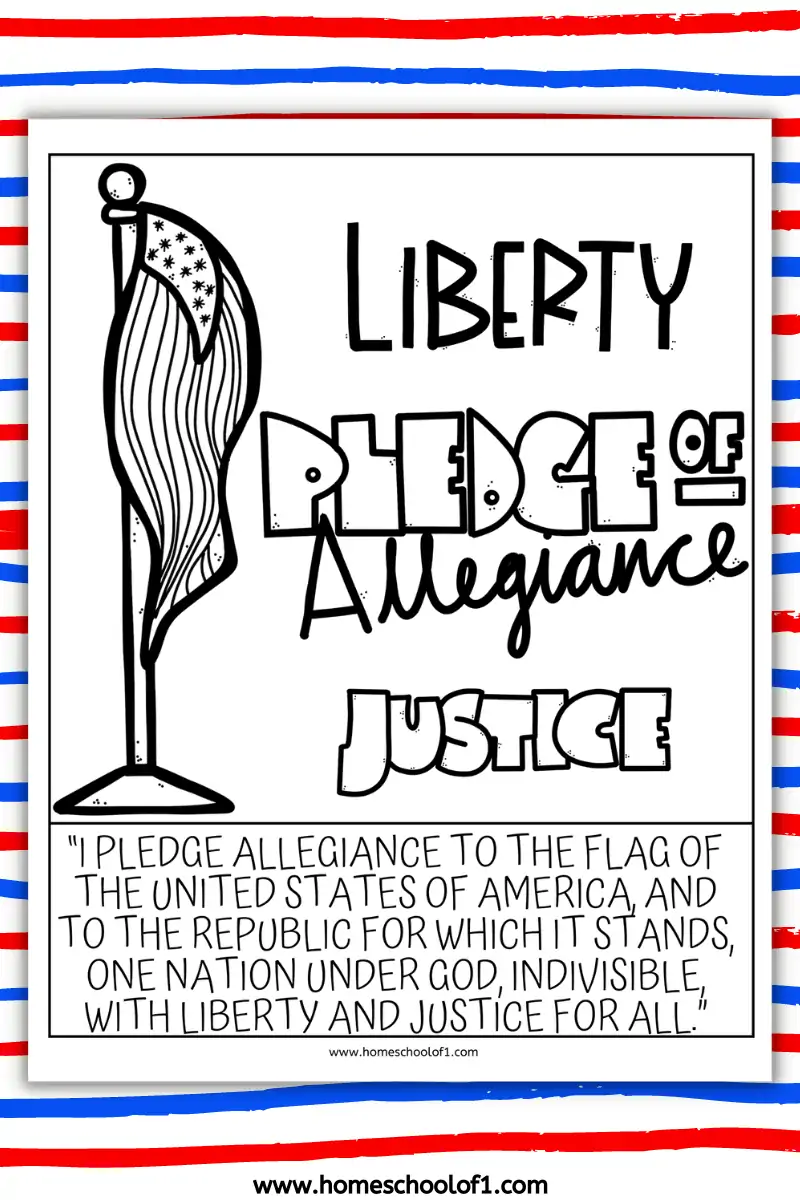 Government Worksheets
For a small fee, you can download all of our government worksheets. There are 136 pages included in this download including:
The Constitution (10 pages)
History of the Flag (12 pages)
Supreme Court (15 pages)
Statue of Liberty (8 pages)
Franklin D. Roosevelt (10 pages)
Abraham Lincoln (11 pages)
Pledge of Allegiance (6 pages)
Founding Fathers (9 pages)
Thomas Jefferson (5 pages)
Government Worksheets (13 pages)
Bill of Rights (10 pages)
George Washington (13 pages)
Benjamin Franklin (4 pages)
Declaration of Independence (10 pages)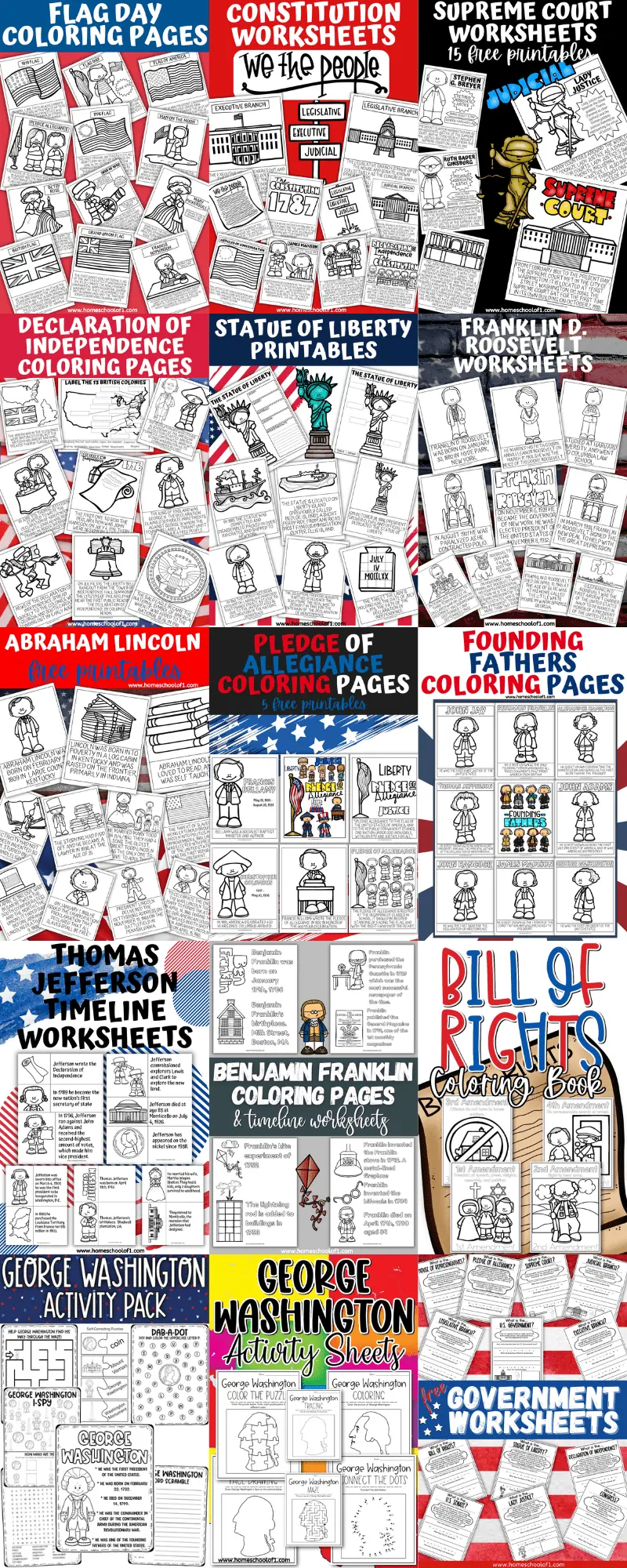 Download Pledge of Allegiance Coloring Pages
Make sure you choose the correct paper size and click on the shrink to fit button. All of our free printables work better when printed on cardstock (this is the one we use and love.)
I think you will also enjoy: