Ravensburger 3D Puzzles: Why They're Great for Kids
My son has always loved doing puzzles from a really early age, starting of course with the massive floor puzzles. But this Ravensburger 3D puzzle was something we had not come across before.
I was aware of the big 3D puzzle that adults make but I have not seen one that was suitable for children, and appealing! This Ravensburger puzzle was ideal.
We ordered the Union Jack flag sneaker 3D puzzle which can be used to hold items such as pens etc.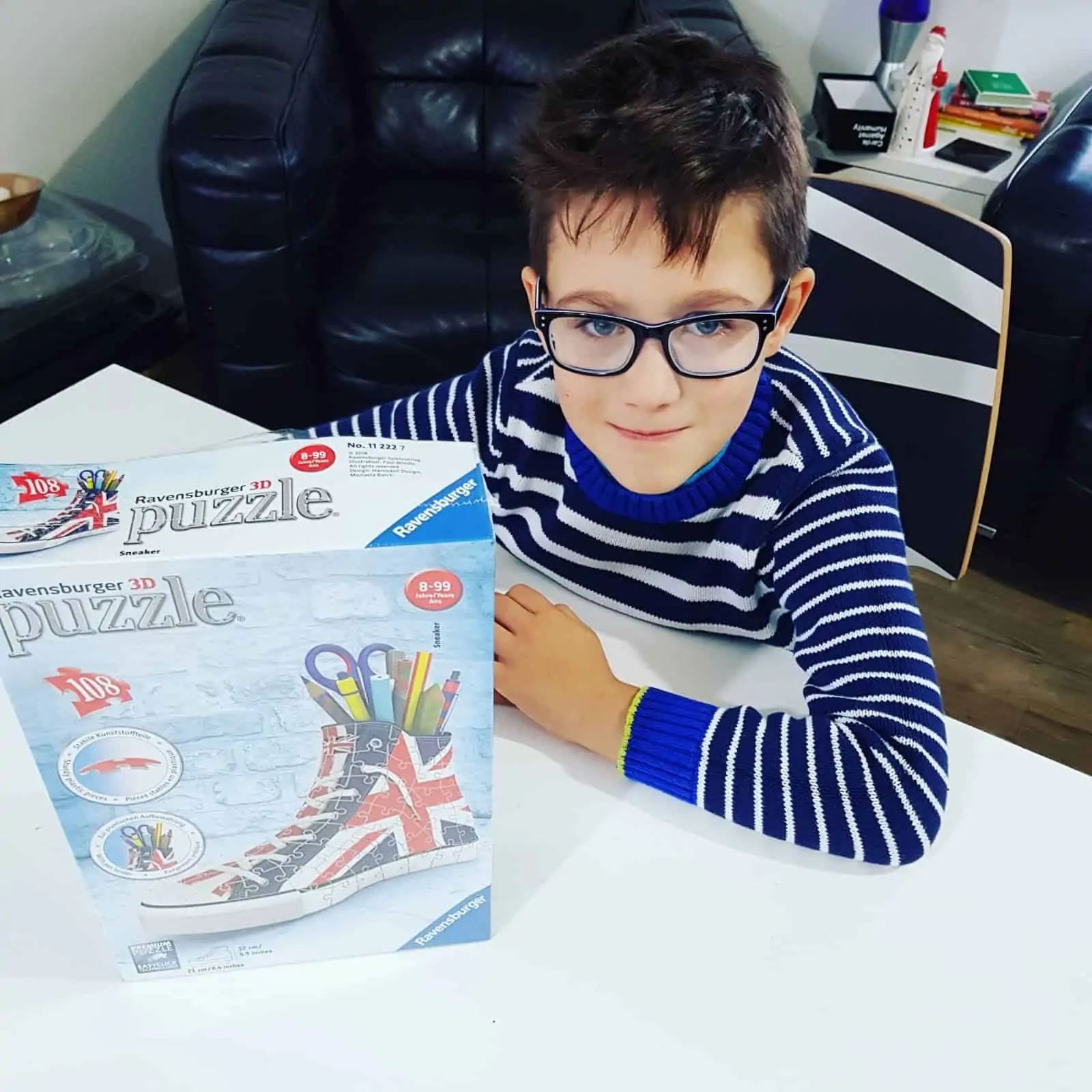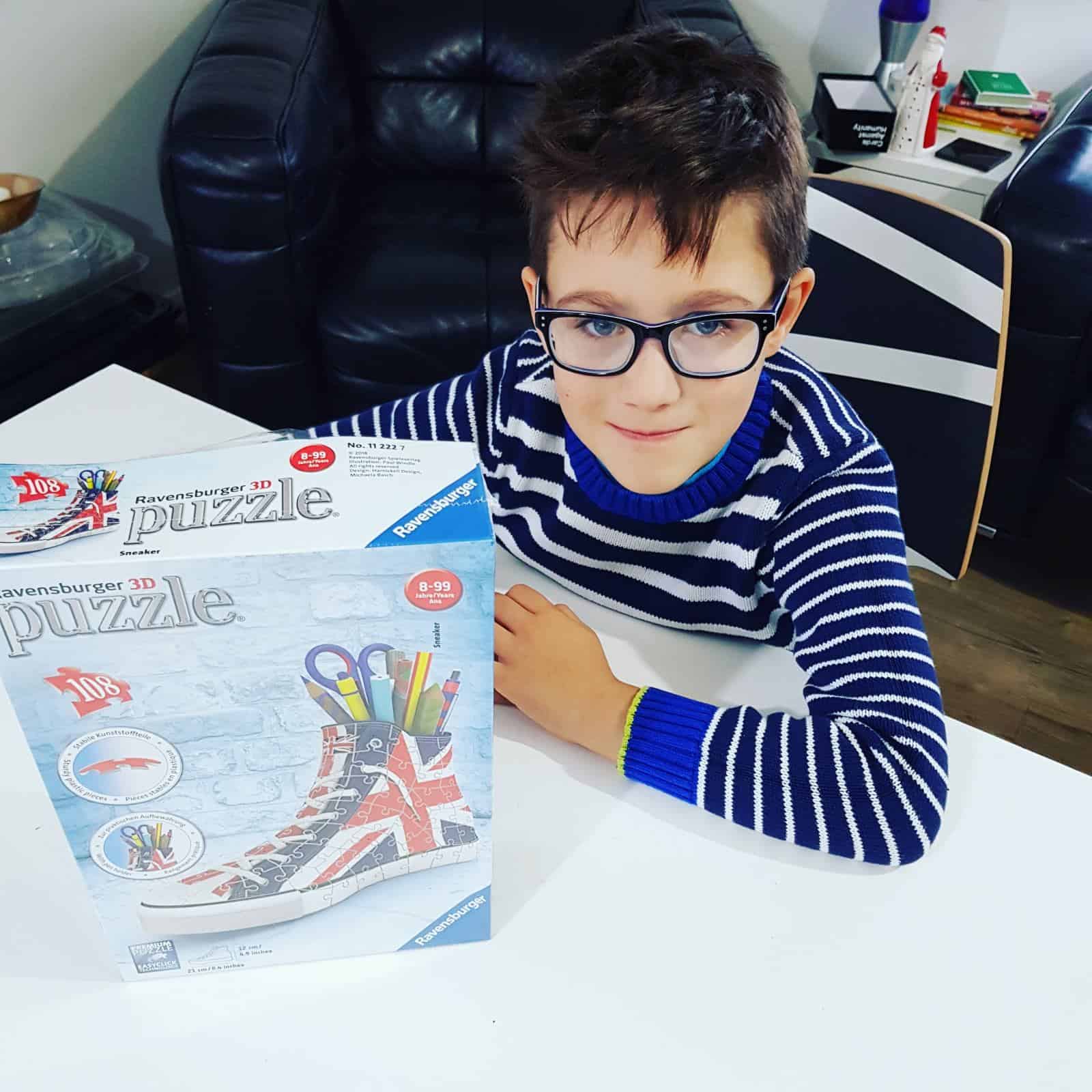 **There may be affiliate links in this post. You can read my full disclosure at the bottom of the page.**
I think the packaging is really important to kids toys/games as if it isn't appealing from the box we just won't be bothered to open it. But this was, my son couldn't wait to get it open and see what it was like.
Order your 3d puzzle today and start building.
3D Puzzles from Ravensburger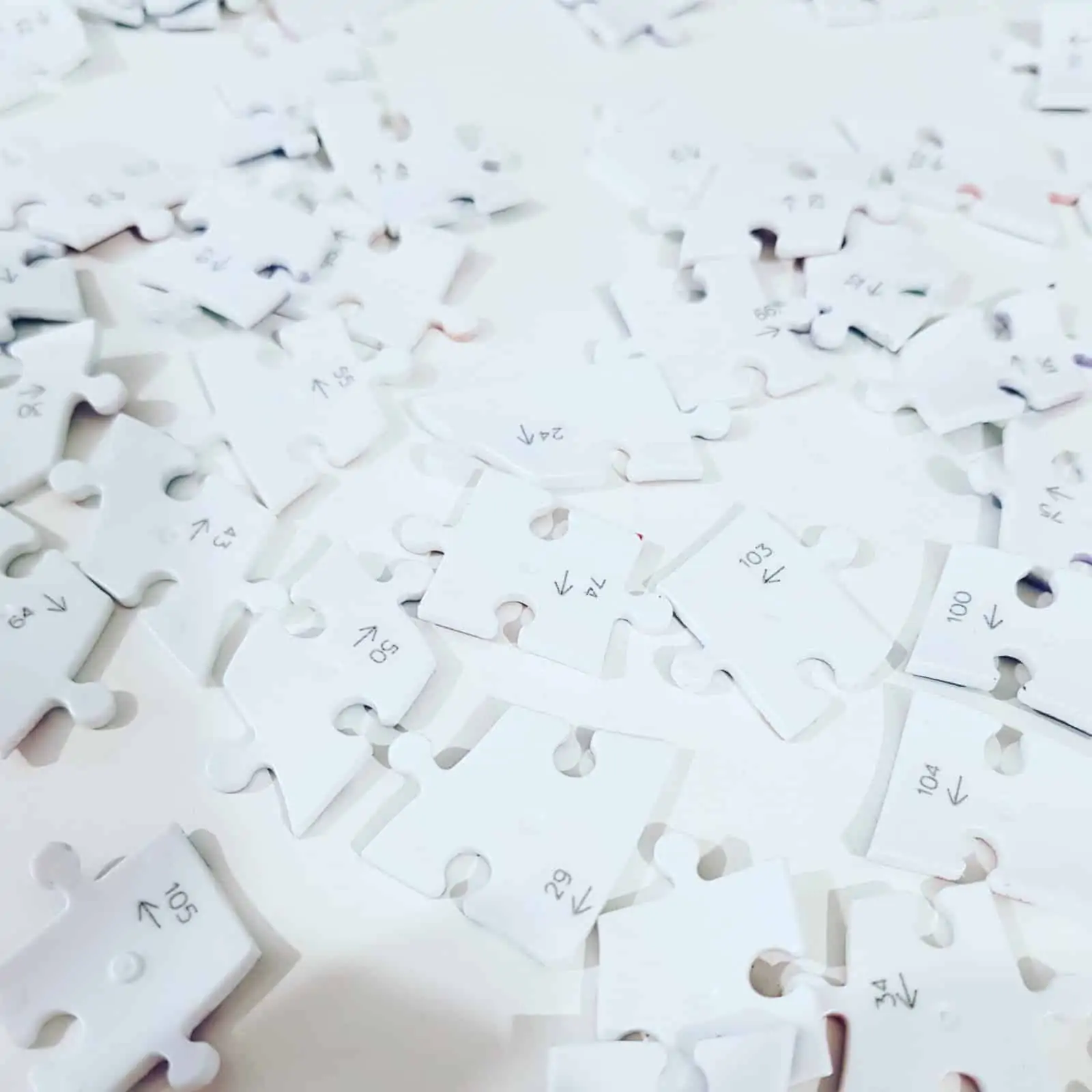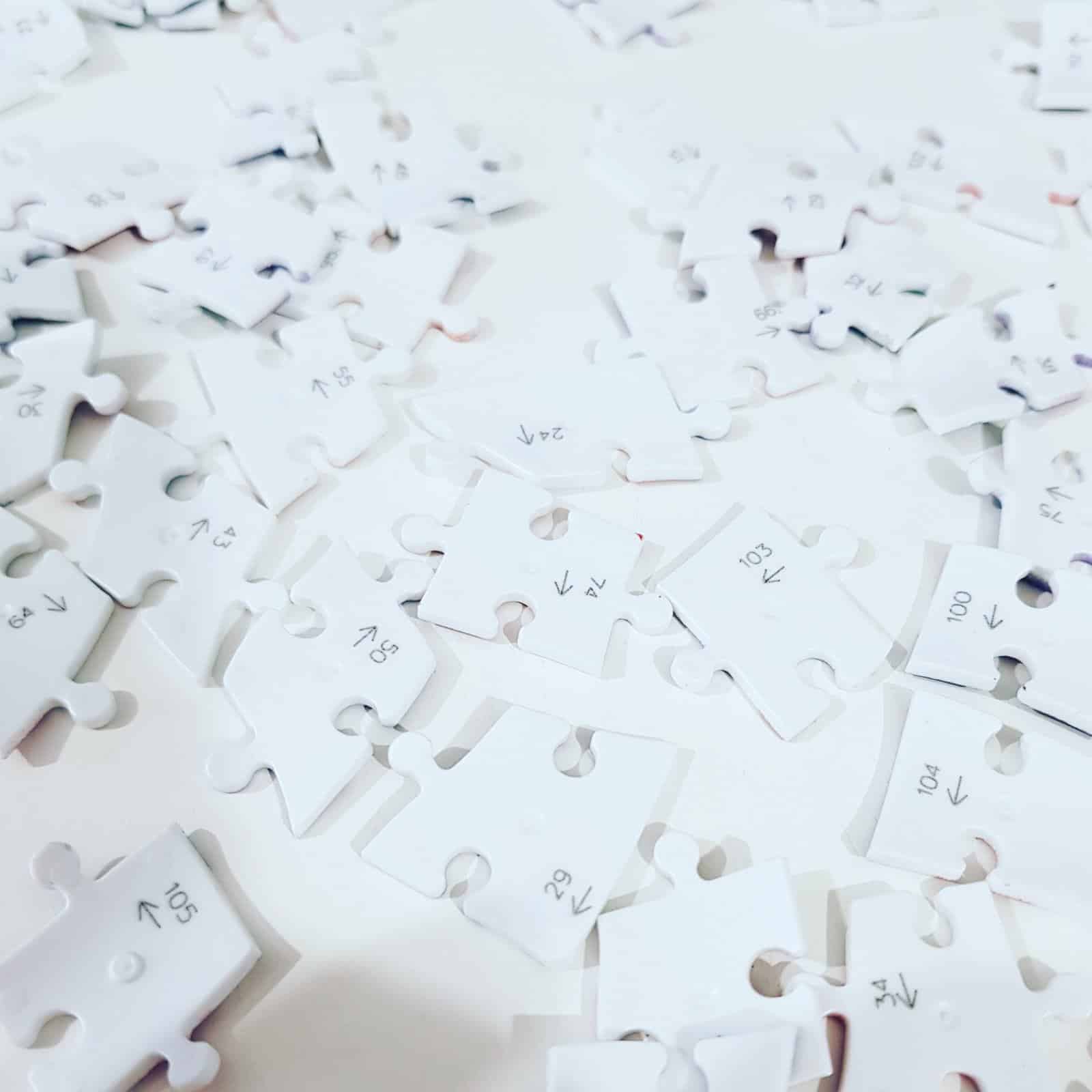 There were 108 plastic jigsaw pieces that were numbered with arrows. Also, there was a cup holder (for the inside of the shoe) plus the shoe base.
Ravensburger 3D Puzzles Review
To start with I thought this might be too tricky for my 8 year old son. But no way, he understood very quickly what he needed to do and just got on with it. The pieces went together really easily.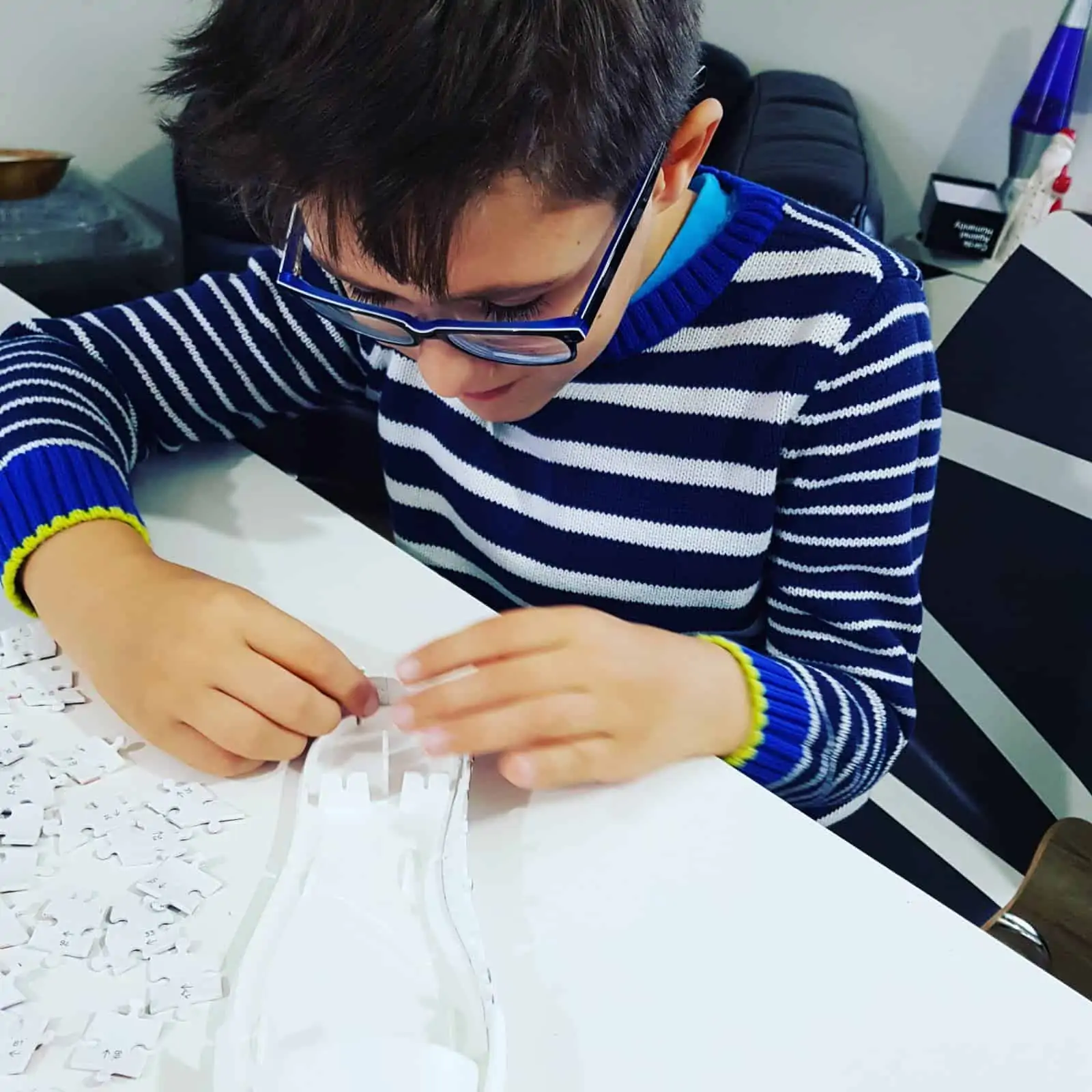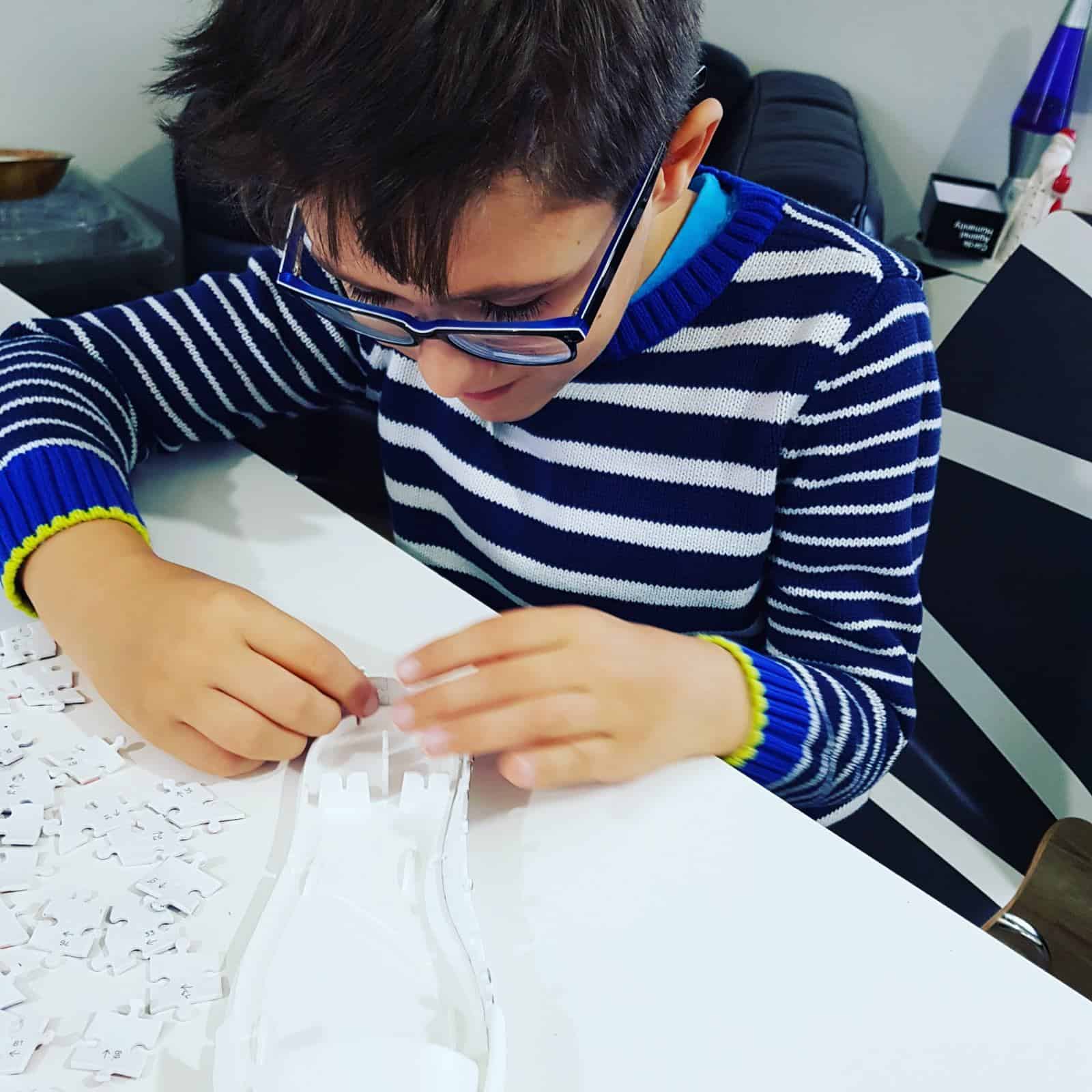 I tried to help (mainly as I wanted to see for myself how it went together). But there was no way he was going to let me.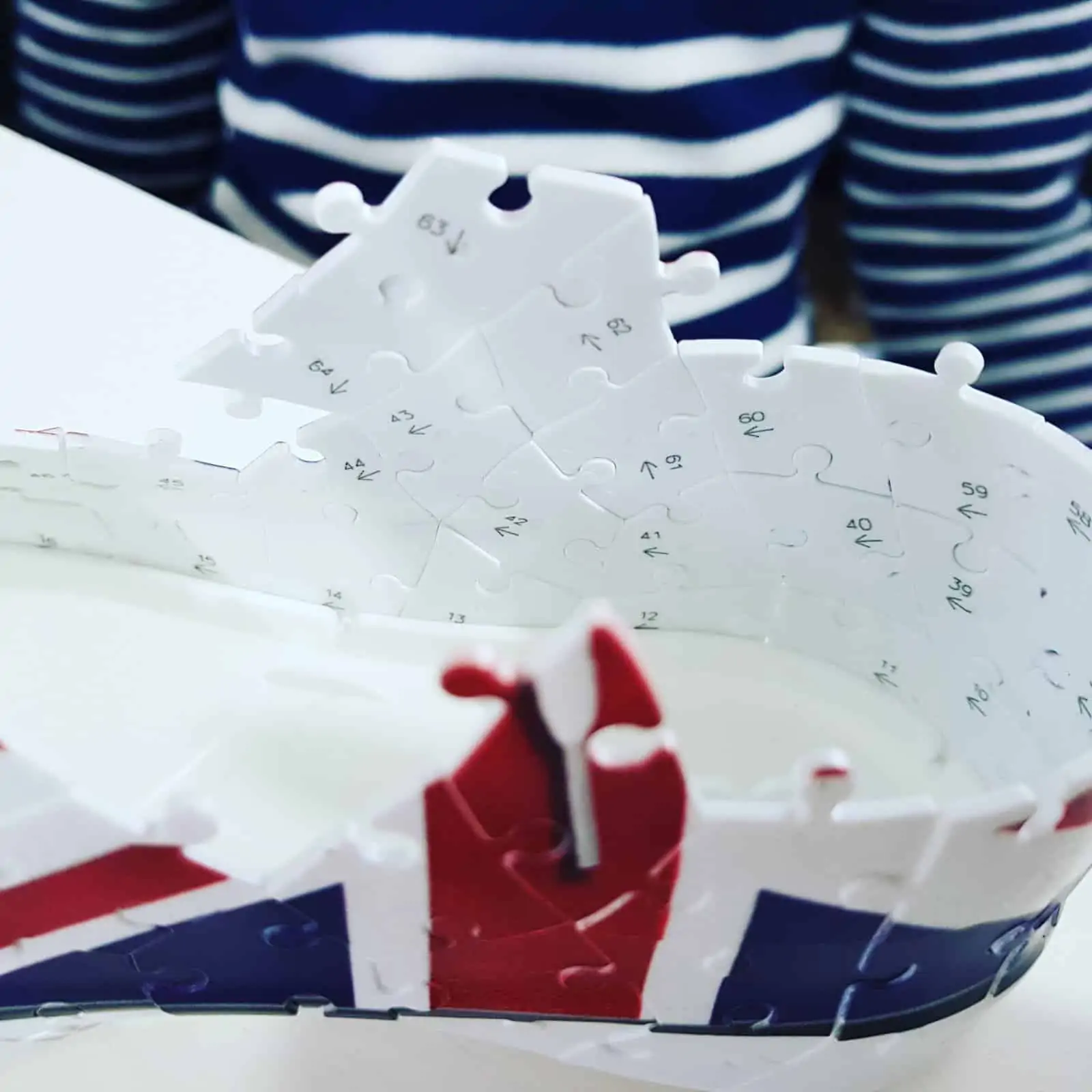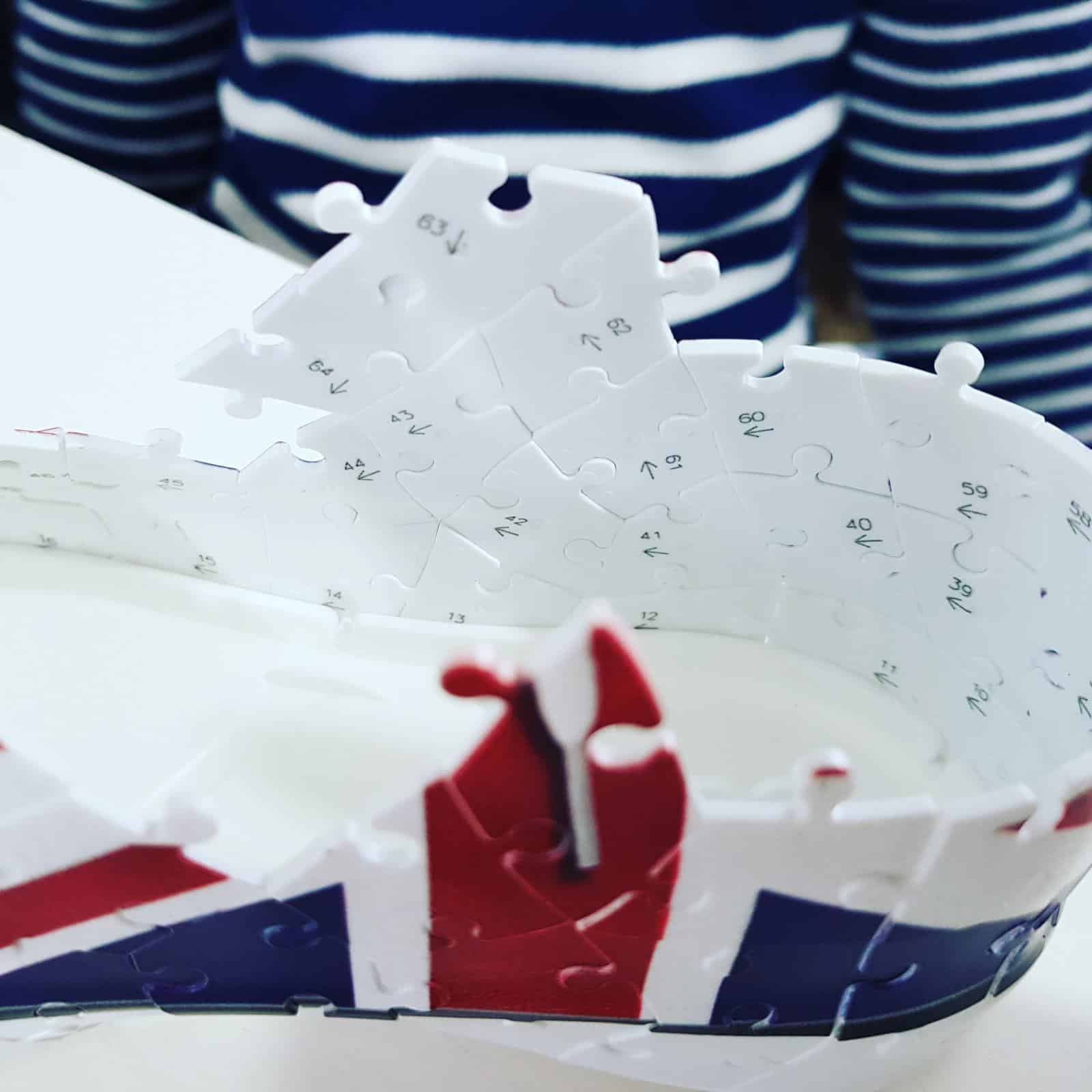 As you can see from the photos it is really easy to put together. My son has just turned 8 and managed this with absolutely no help from me. Although I did have to sort the pieces out for him in order (only as I wanted a job to do!!). As it got bigger he was absolutely amazed, he really loved it.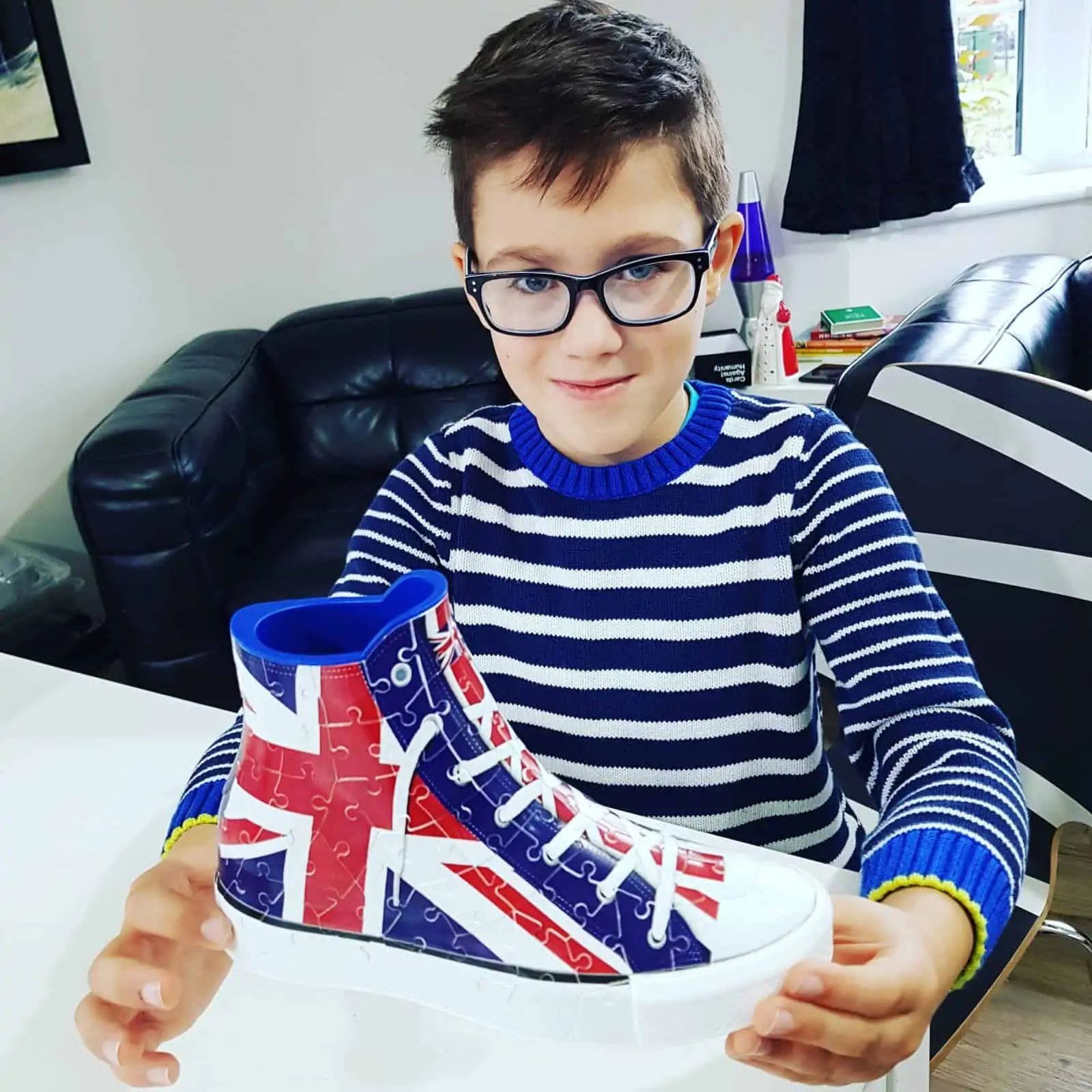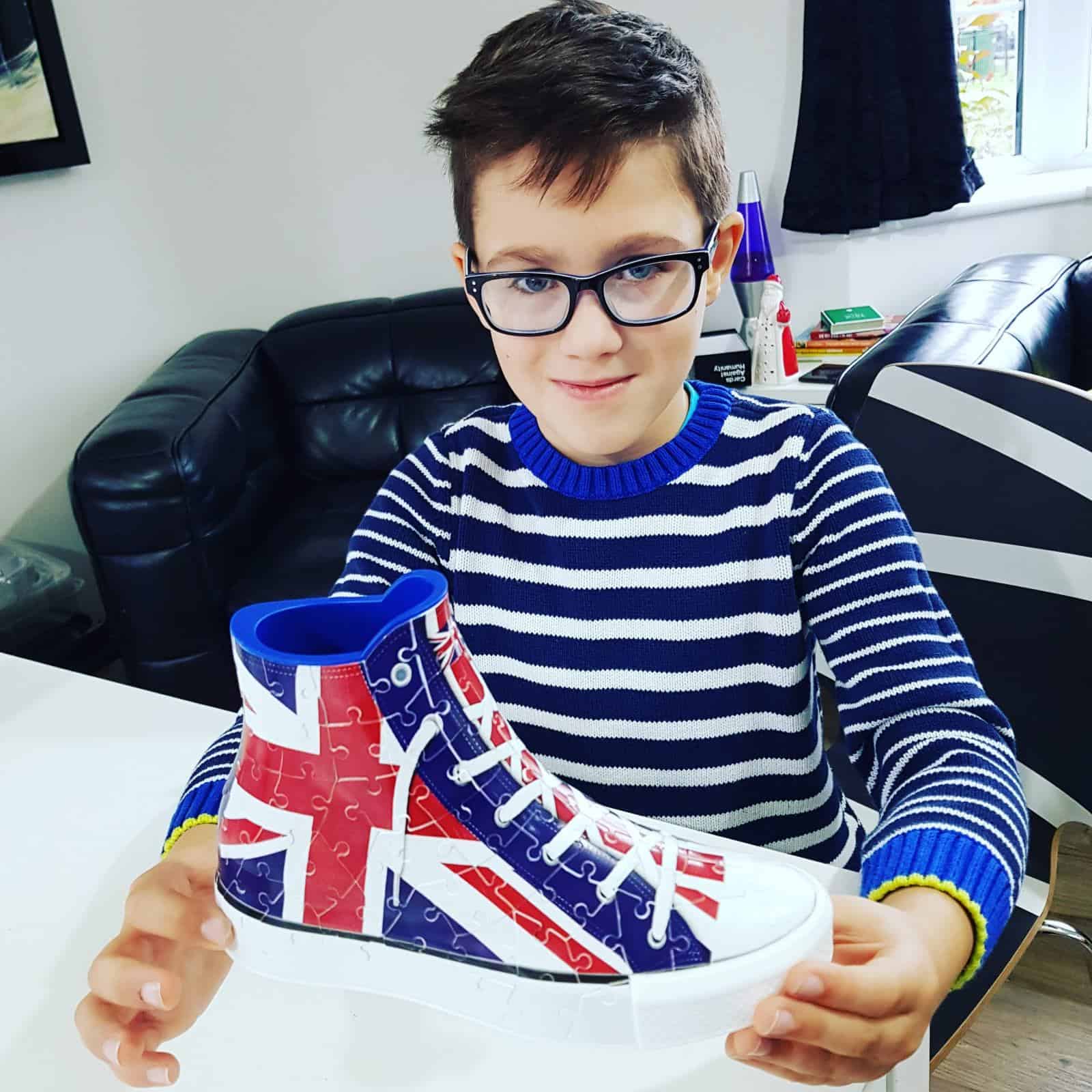 As you can see at the top of the sneaker there is a blue lining. This goes into the shoe and can be used to store pens and pencils. He was so proud that he had managed it all on his own. And very quickly went to raid his pencil case to put his favorite pens in.
It now sits on his bookcase in his bedroom and he shows everyone who comes to the house!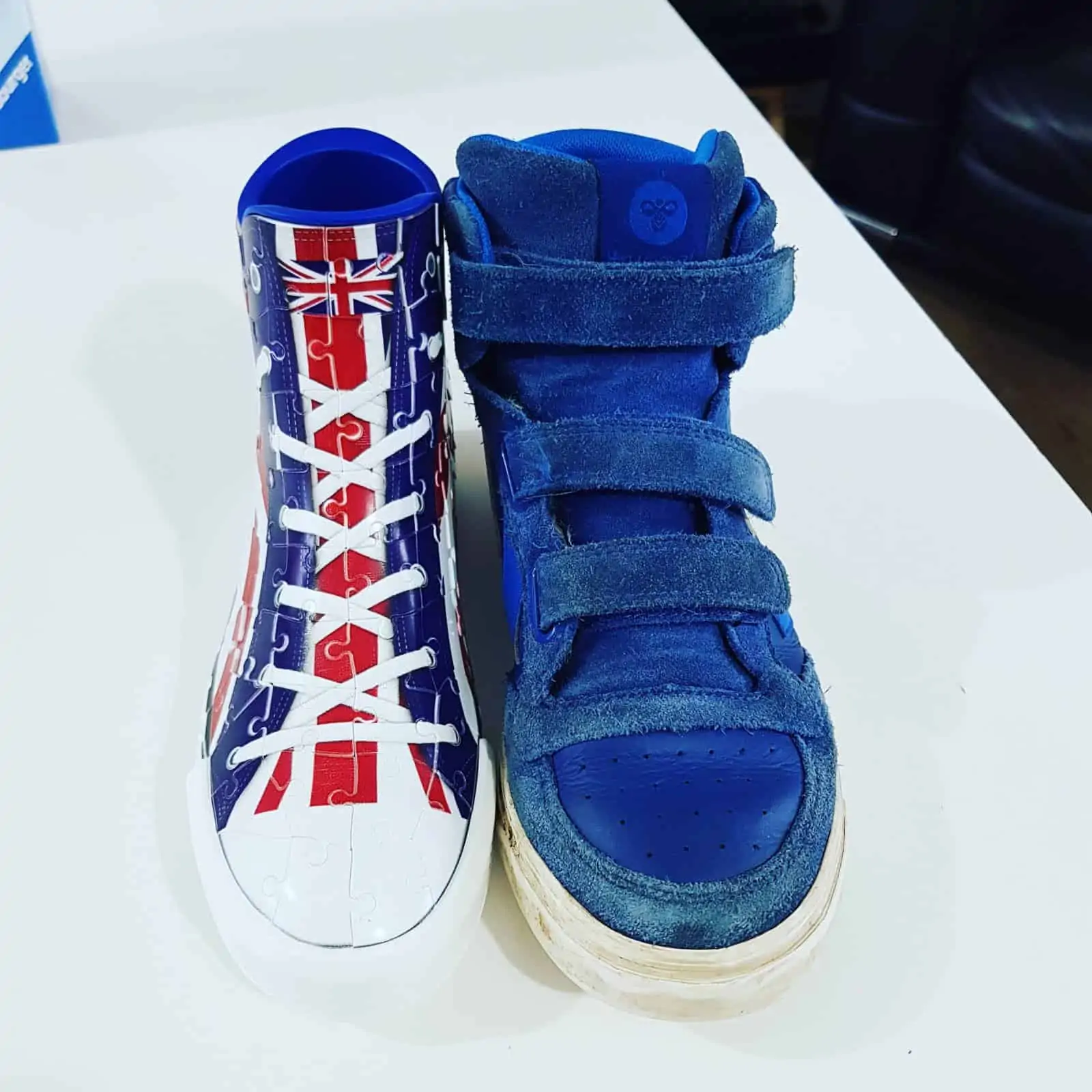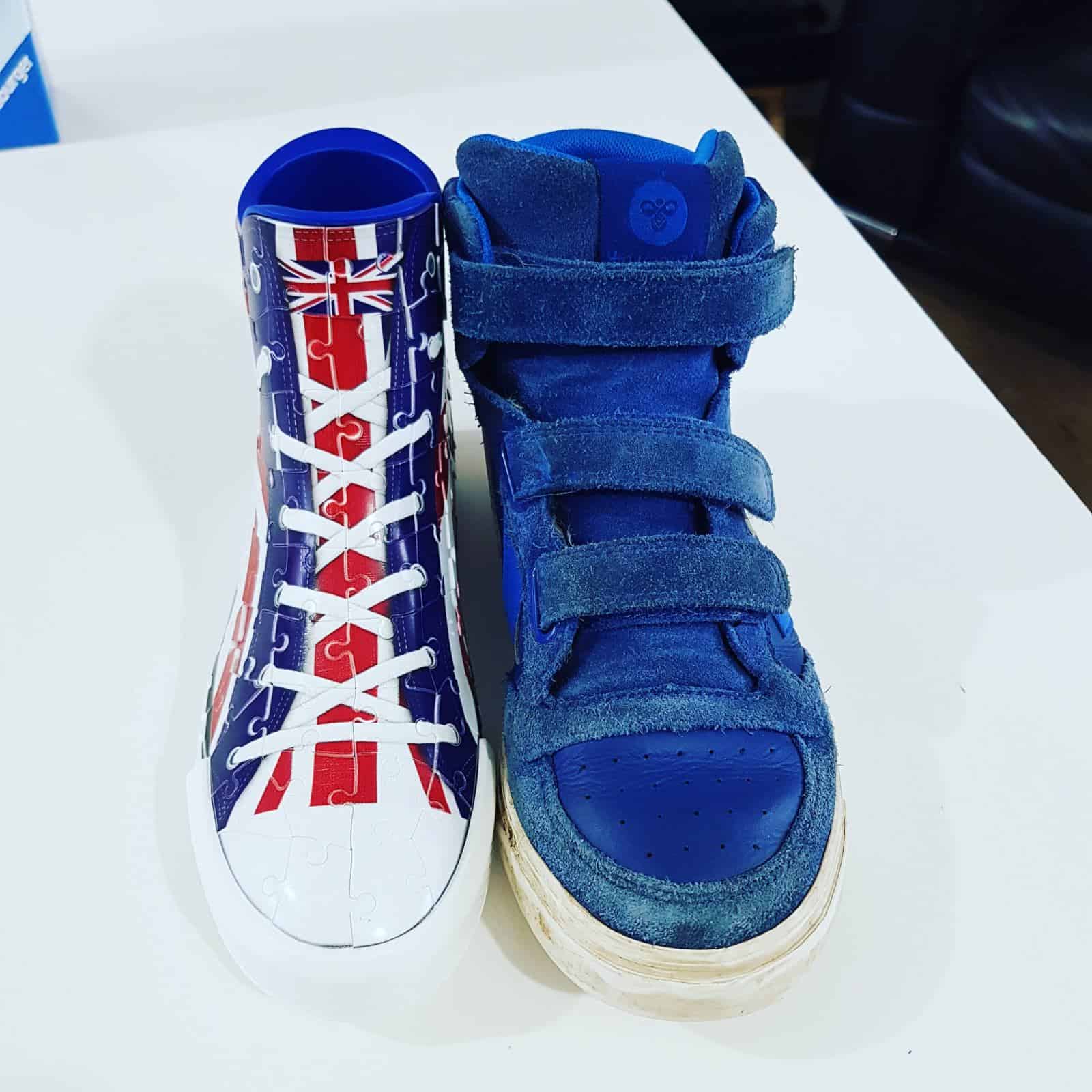 We were amazed at how big the 3d puzzle was as well. It is nearly the same size as my son's (very dirty!) sneakers.
This is an excellent gift for any child and the quality is as you would expect from Ravensburger. If you are looking for other gifts for kids check out our gift guides for 10 year old boys and 9 year old boys.
The Best 3D Puzzles
Ravensburger The Earth 540 Piece 3D Jigsaw Puzzle
Ravensburger Ginger Bread House 3D – 216 Piece 3D Jigsaw Puzzle
Statue of Liberty 108 Piece 3D Jigsaw Puzzle
Ravensburger Pokemon 3D Puzzle
Last Updated on 25 January 2023 by homeschoolof1