Smartick Review: Homeschool Math Program
We have recently come across Smartick, an online math program for children aged 4-14.
We love math in this house.
Yes, I know that is weird! But we really do. In a previous life, I was a Finance Director, my husband is an engineer, and now Freddie is following in the footsteps of our love for math!
However, I would like to add, the last time I went to school was a very long time ago. So it is important for us to find the best homeschool math curriculum we can.
We have found it.
Smartick is not only educational but it is fun. Keep reading for our full Smartick review.
Who doesn't enjoy playing computer games? Well, Freddie sure does. So learning math while playing Smartick games is a win-win in this house.
**Disclosure: I was compensated for my time to write this post. As always, all thoughts and opinions are my own. I only share resources that I would use with my own family and those that I believe other homeschool families will enjoy. There may be affiliate links in this post.**
If you are looking for even more homeschool curriculum reviews check out all of the others we have reviewed over the years.
What is Smartick?
The Smartick Method is an online math program for kids aged between 4 – 14. Smartick started in Spain, but is now used in America, the UK, and over 75 other countries!
Currently, there are over 20,000 worldwide users of Smartick. Carry on reading for our detailed Smartick review. There is currently a summer sale with 39% off!
Smartick adapts to the child's level and learning pace in real-time, allowing them to take it at their own pace.
They have also collaborated with MIT and have been published by the Harvard Business Review and Forbes. Listen, if it is good enough for them, it is good enough for my baby!! It is also supported by the European Union.
Smartick uses Artificial Intelligence so it meets your child's strengths and weaknesses. So if your child is below or above their expected level, Smartick adjusts to their needs.
Homeschool Math Curriculum Online
It is recommended to only access this for 15 minutes a day. To be honest, it is not a hardship either. Freddie really enjoys getting on and "playing math". Check out these free math games too if you want to encourage a more playful math learning experience.
As soon as your child logs on it asks them how they feel today, and after they have finished their session it asks again. I think this personal touch is so important. Parents get to see how their child feels before and after so if there is a problem it can be dealt with straight away.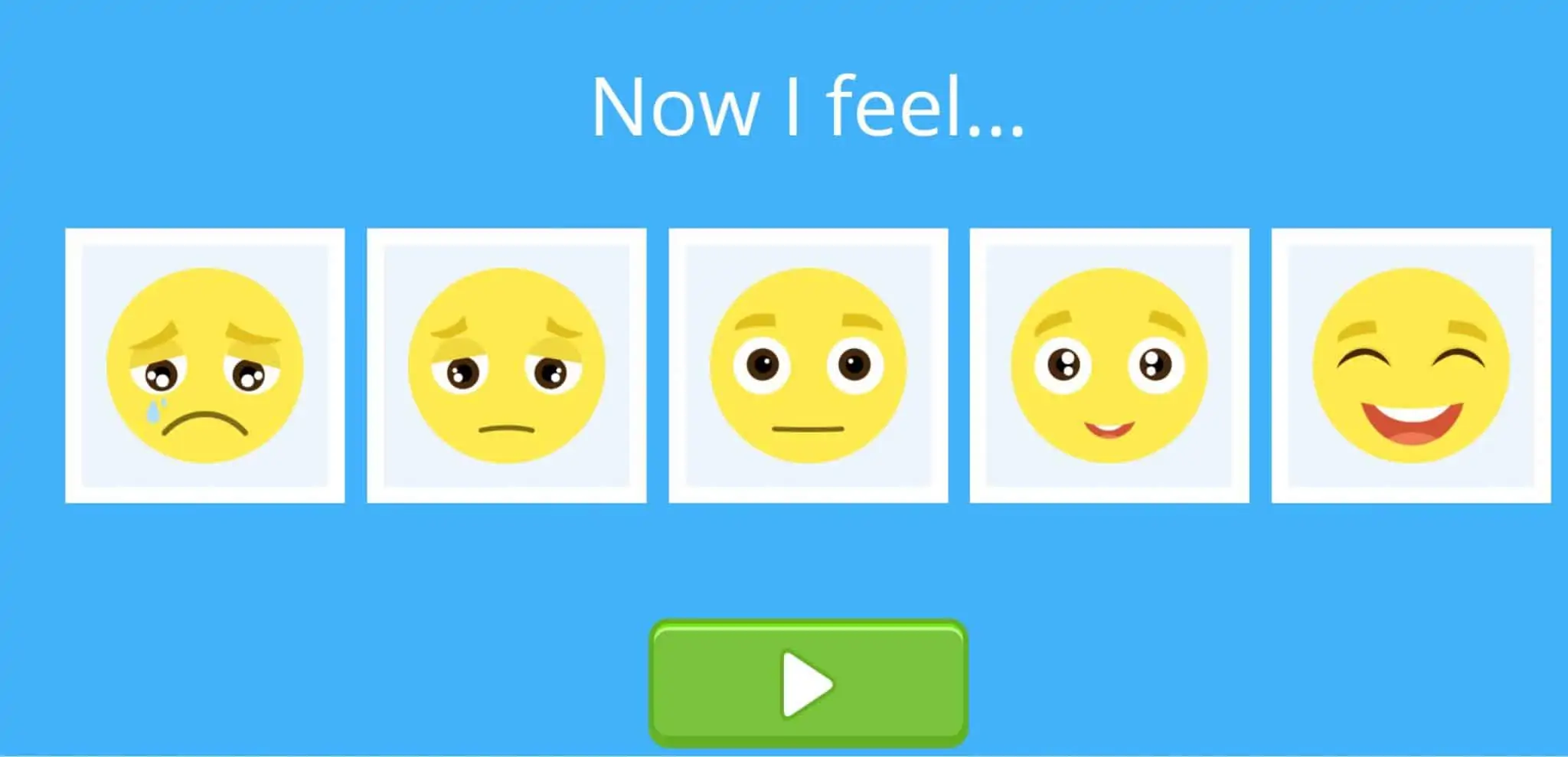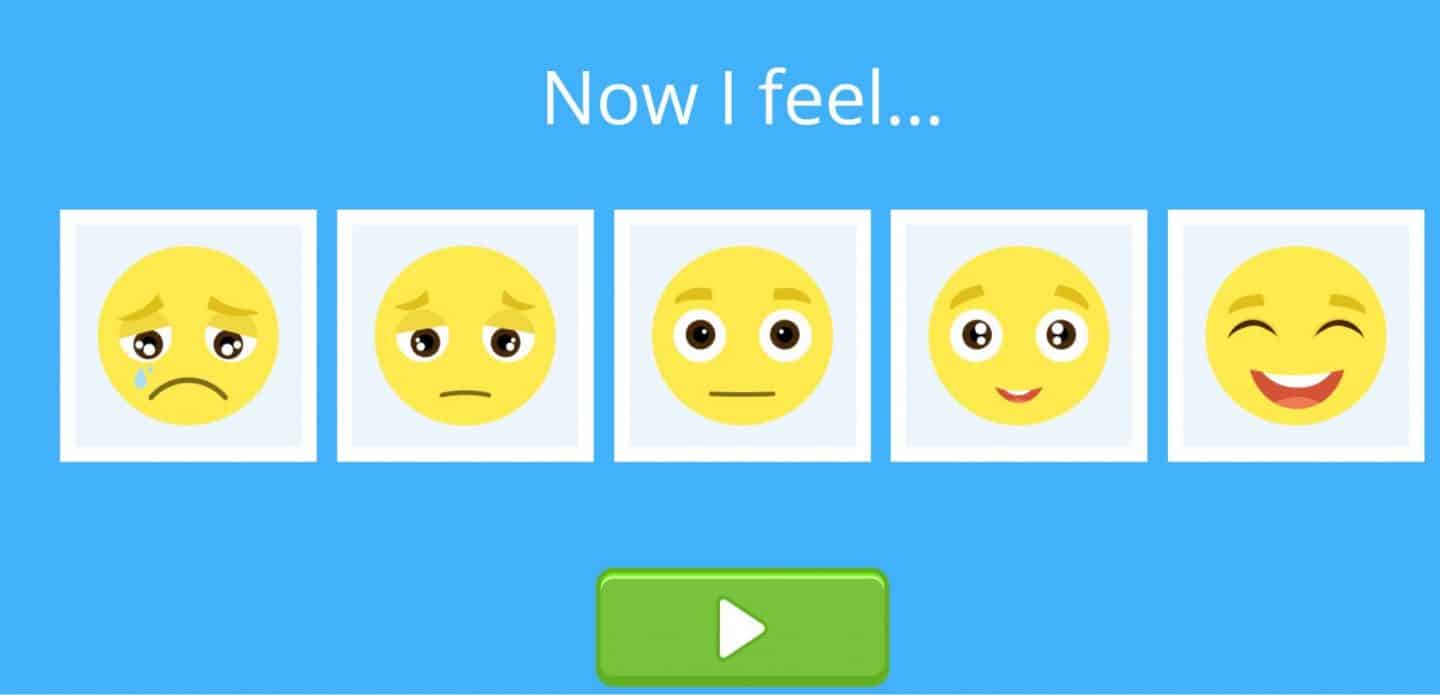 How Does The Smartick Method Work?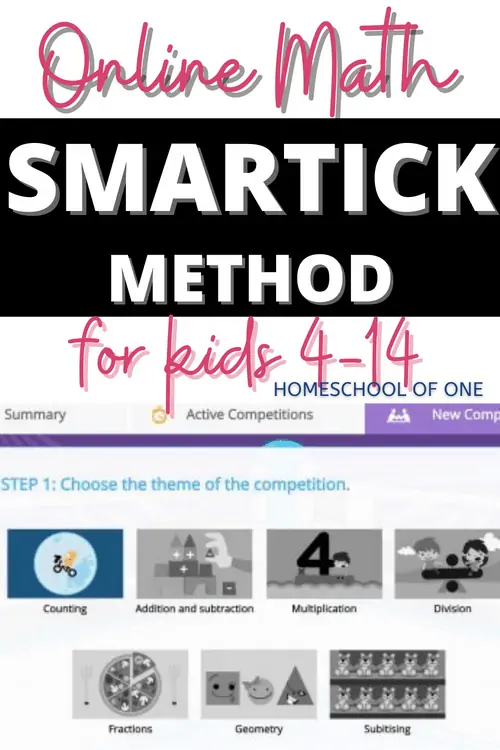 I love so much about this homeschool math curriculum, but one of my favorites is the questions asked.
The math questions are not in the same format every time. Below are 2 great examples. There are also interactive video-based questions, where you watch a video and answer the questions as you go.


When the child has completed their daily lessons they get rewarded with ticks and bonuses as can be seen below.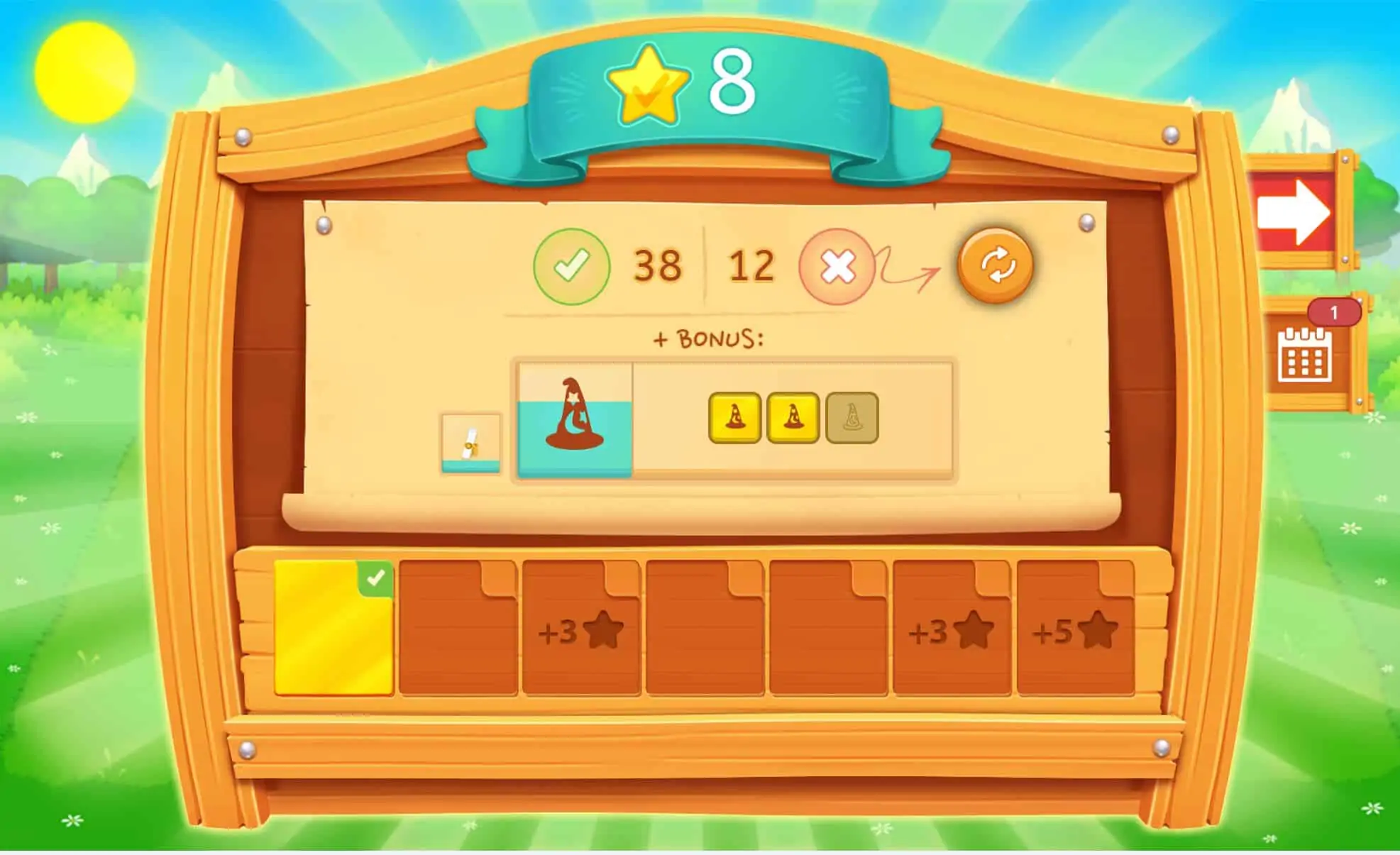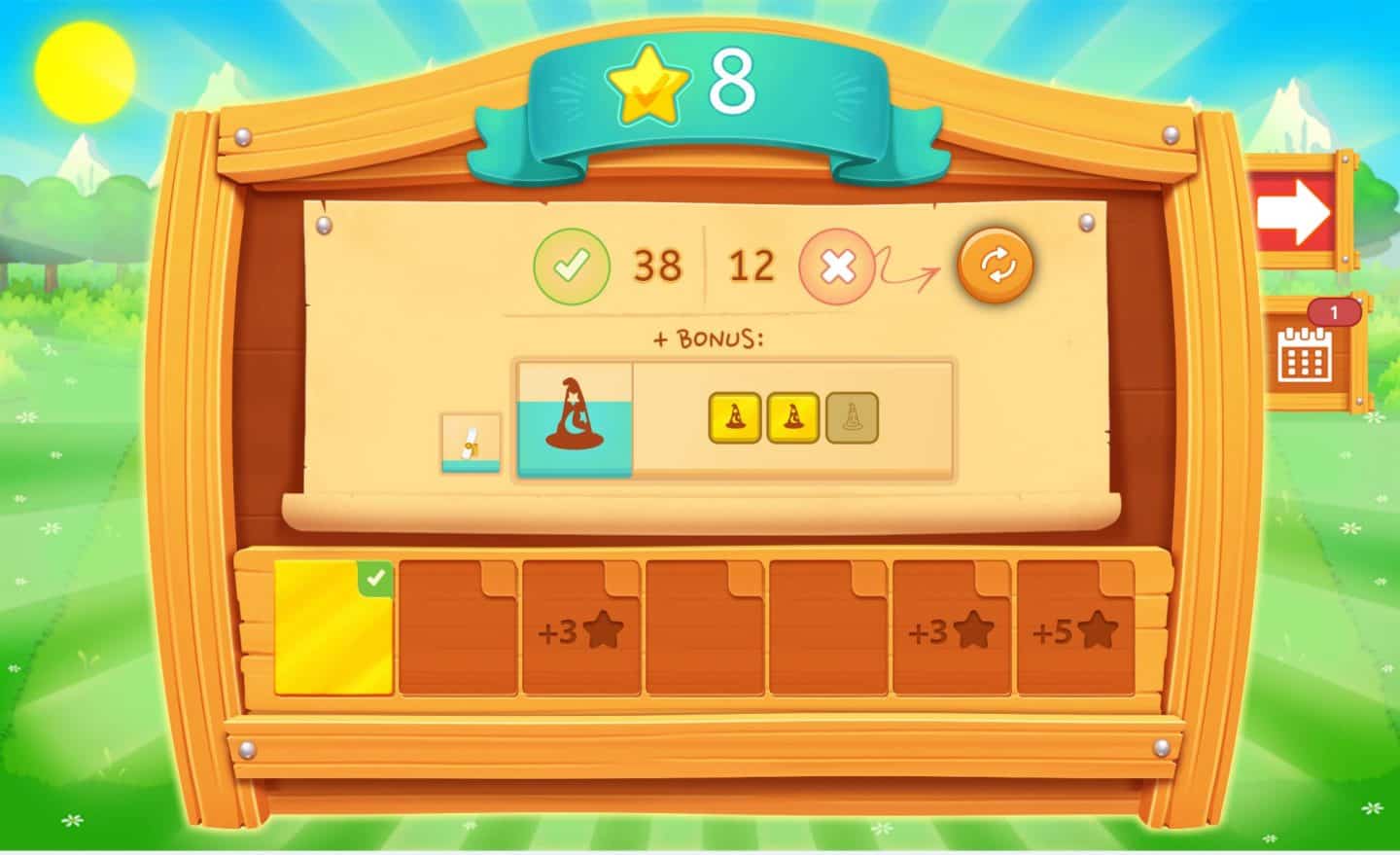 But what is even better, when they have completed their homeschool math. They can enter the virtual world and really play.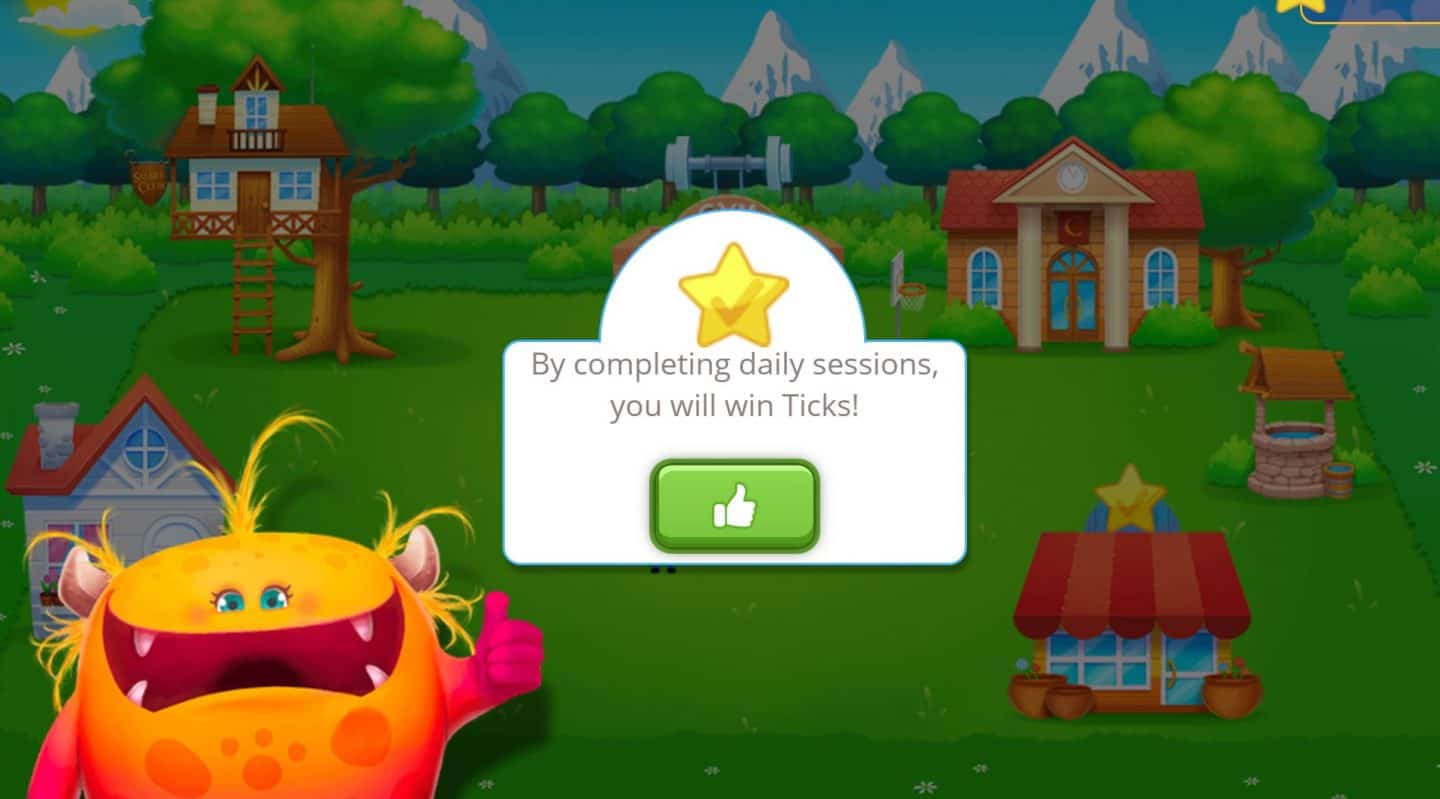 Smartick Games – Virtual World
Now we LOVED this. So once the 15 minute lesson is out of the way, you can go into the virtual world. You collect ticks along the way with correct answers and you can buy things in the store.
As you can see below you can update your avatar, with glasses, hats etc. But you have to earn enough points to do this.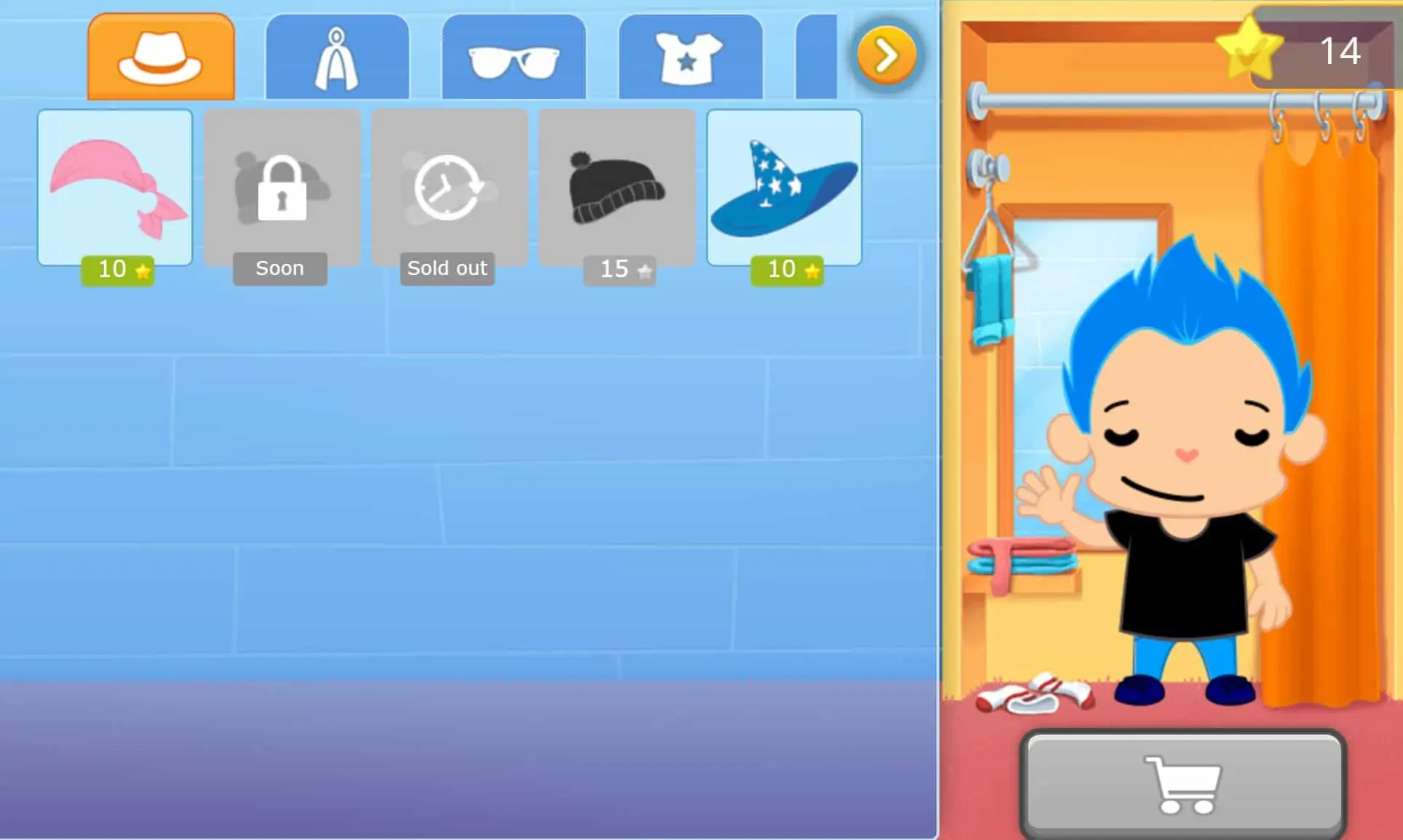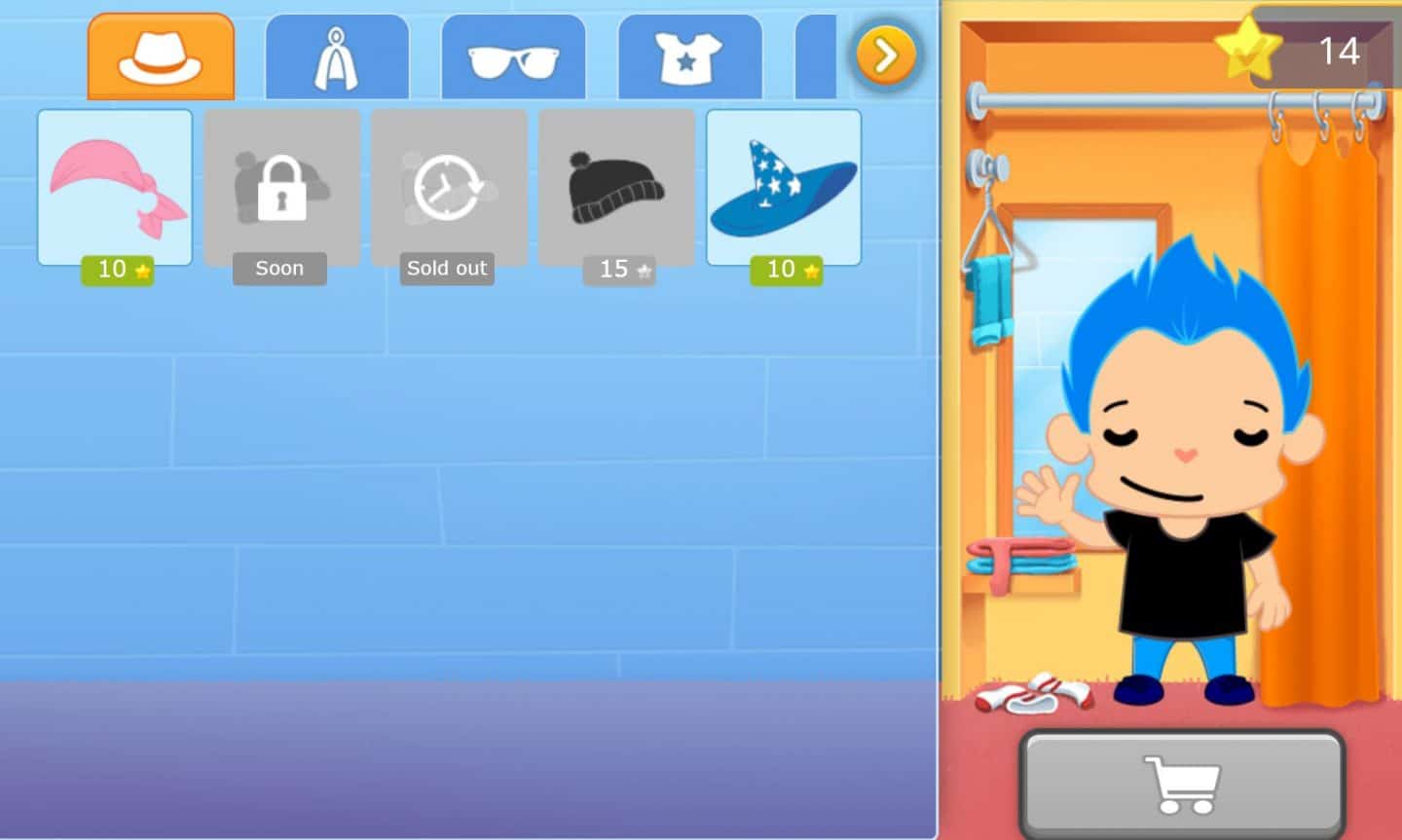 Within this virtual world, you can also add any friends who also subscribe to Smartick. You can even purchase a pet with reward points (ticks) and change the weather!
Smartick Brain
We are incredibly competitive in our house, and as soon as anyone mentions the word competition, we are there! So we were delighted to find Smartick has math competitions!
Go to the virtual gym and you can play loads of different math games. Well, it is certainly exercising your brain!
You can choose what type of math game you would like to play. They can also adjust the difficulty from easy through to hard. There is also a choice of what math subject you want to compete in, counting, fractions, geometry etc.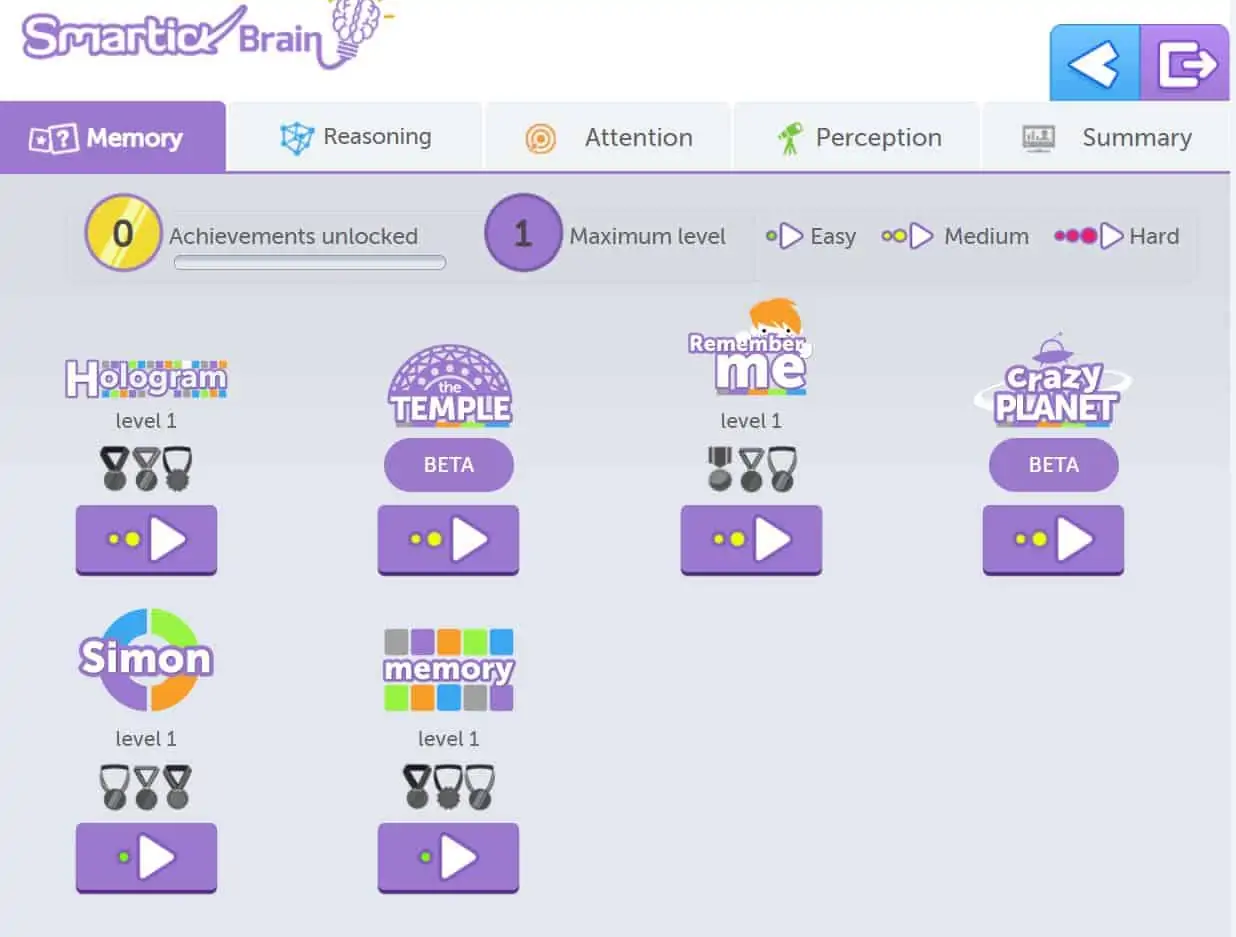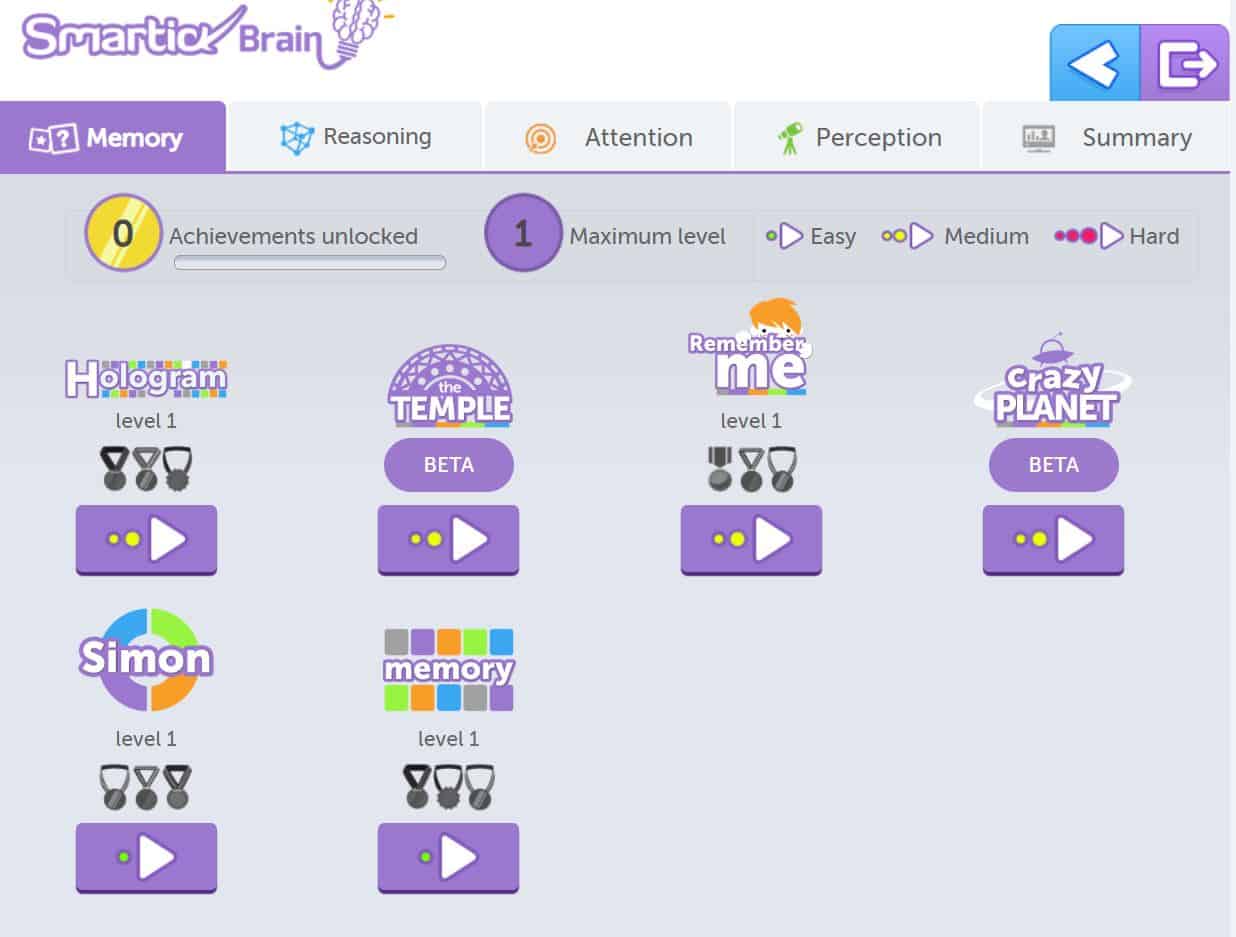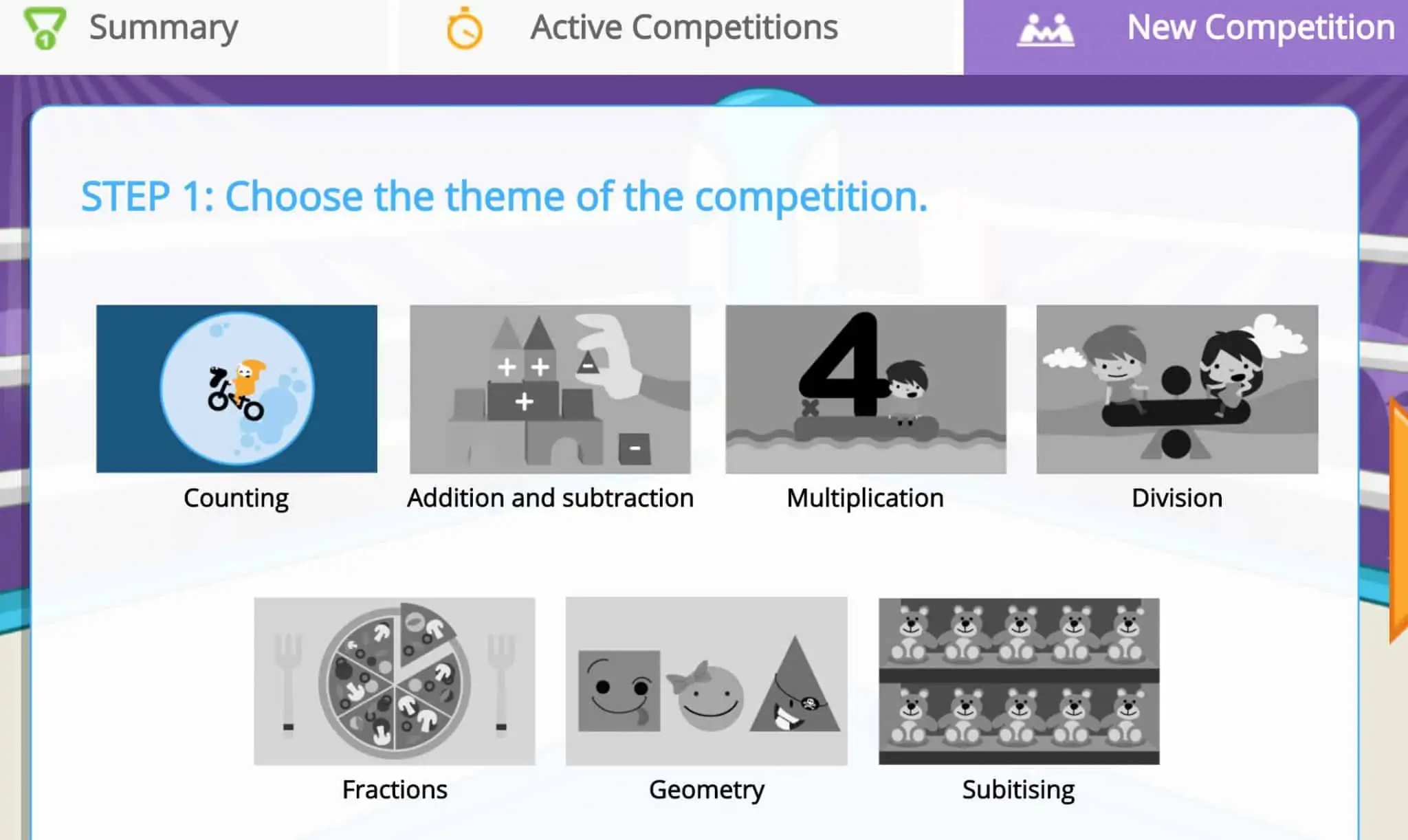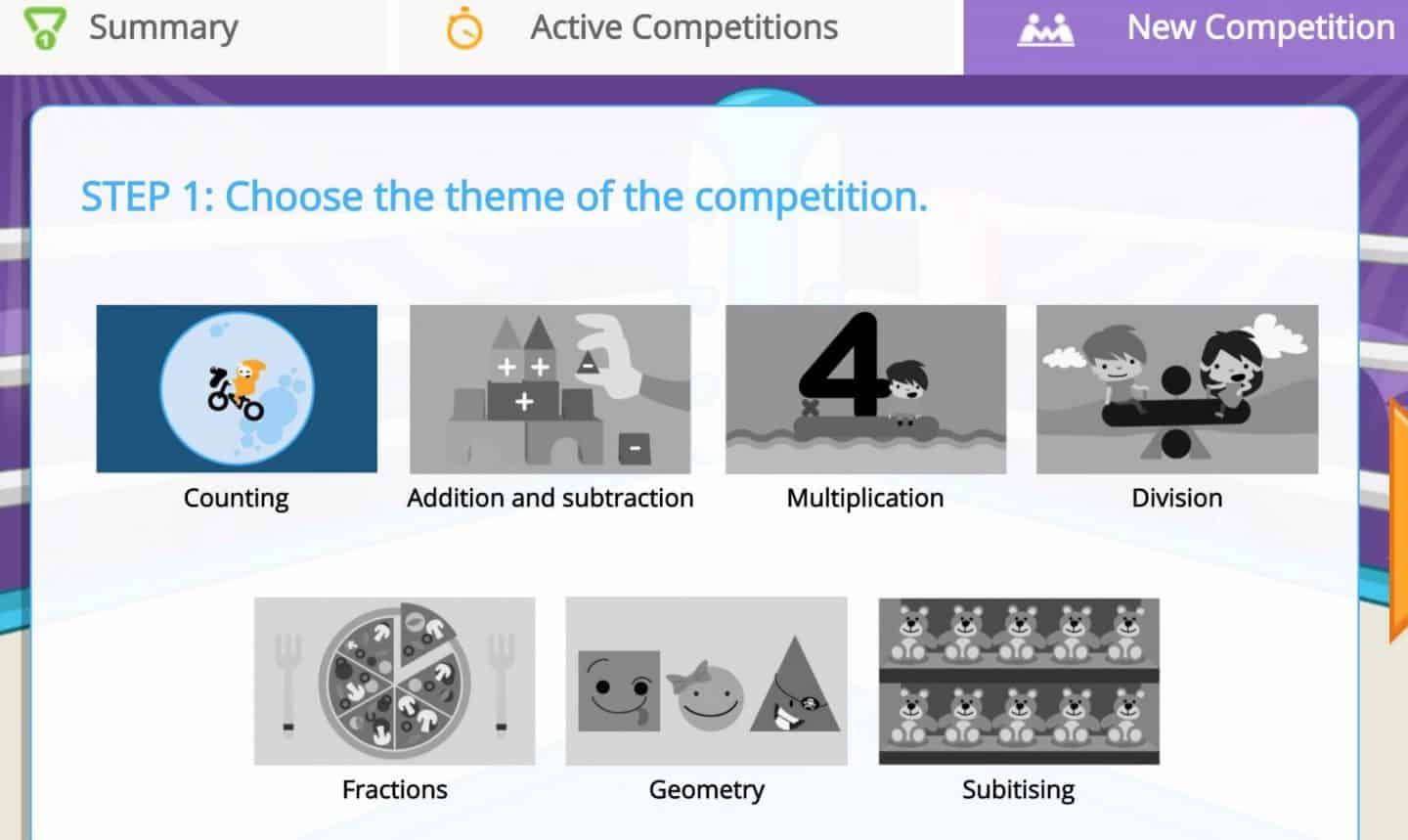 Here is Freddie with his customized avatar, thanks to the shop, where he purchased a hat!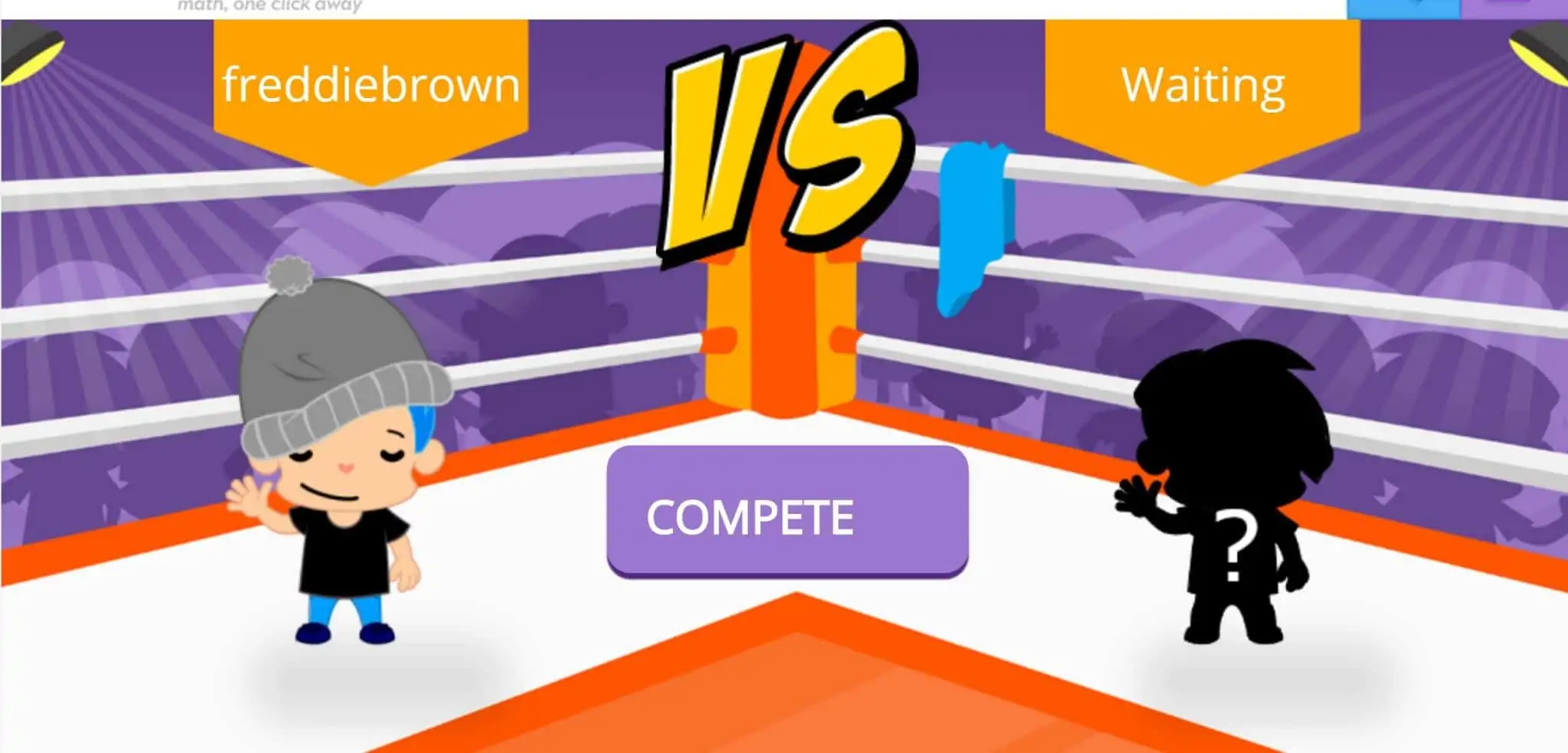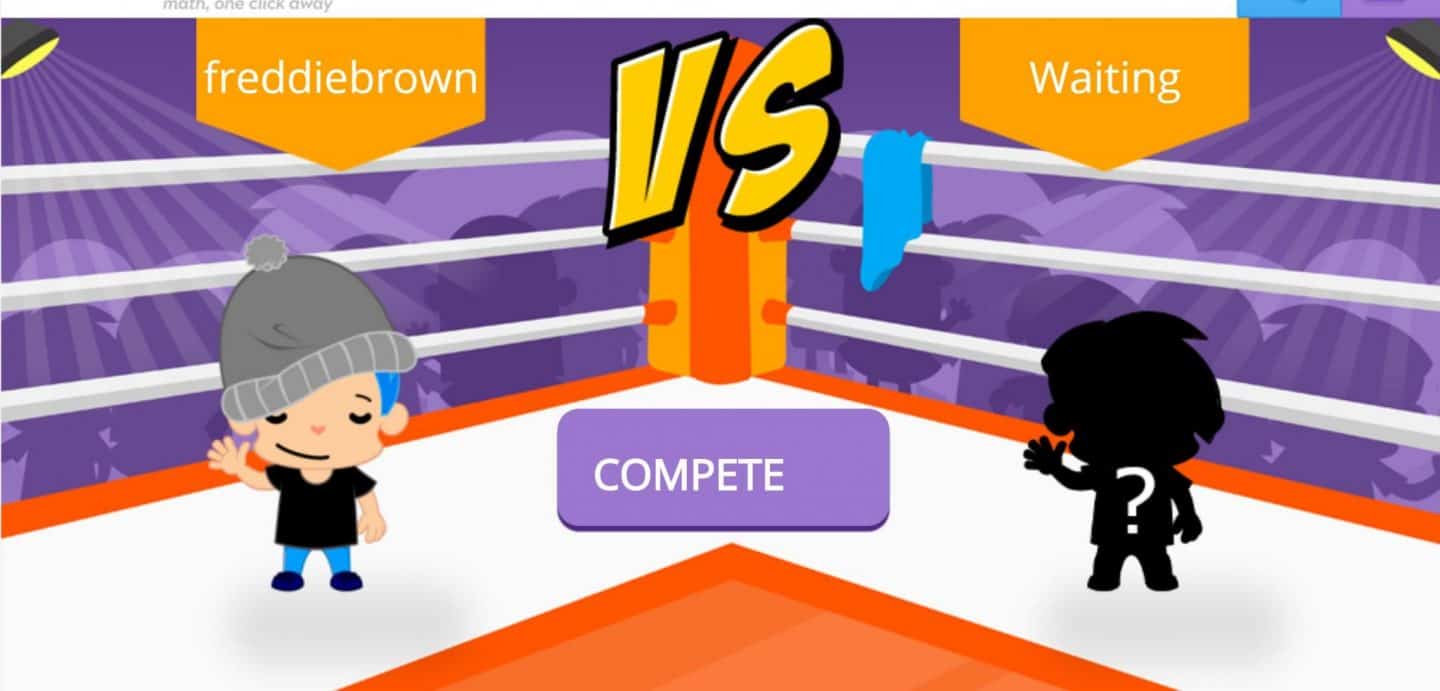 Personalized Rewards and Messages
Another great thing about Smartick is you can create your own reward system. As you can see below if Freddie earned 10 ticks by the end of May he could have an hour on his Switch as a reward! How motivating is that!! Well, it certainly was for us.
But you can choose anything!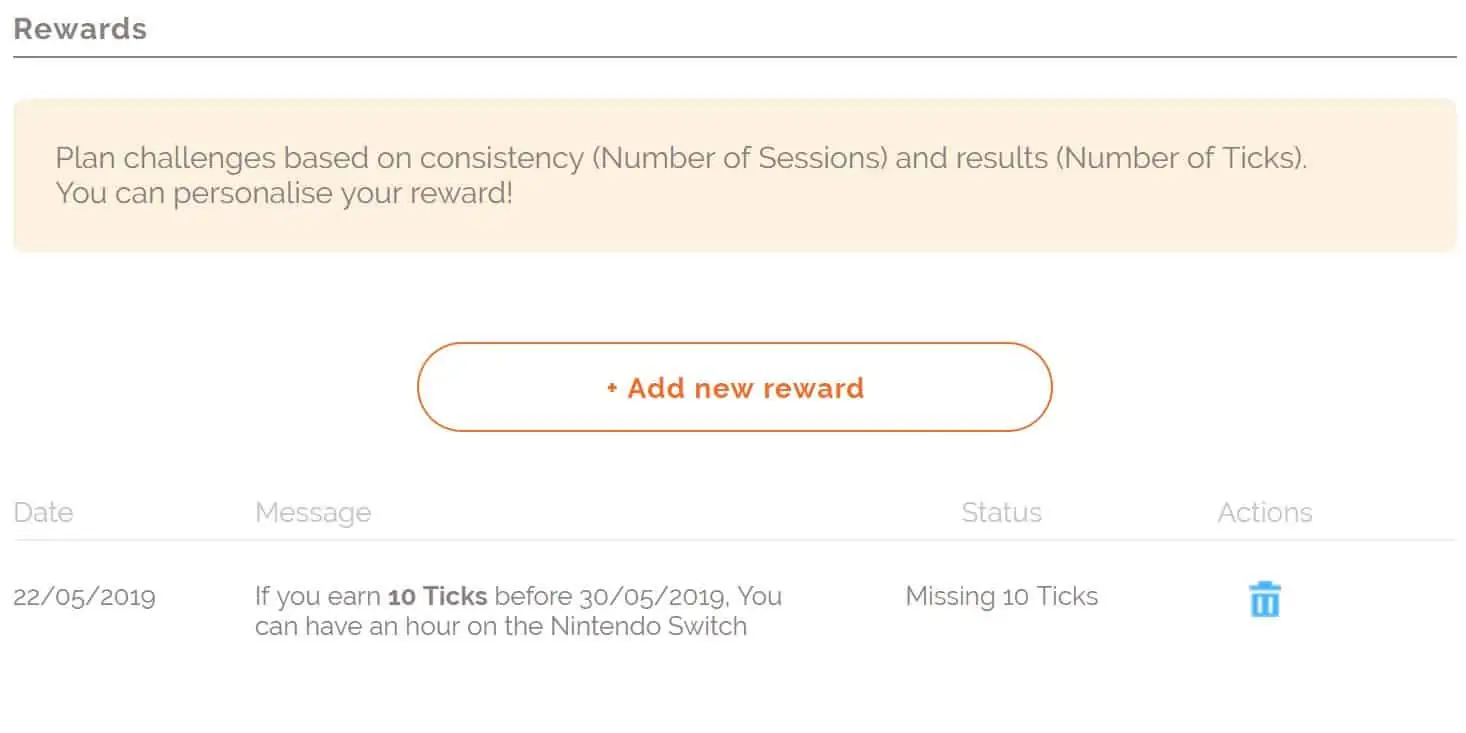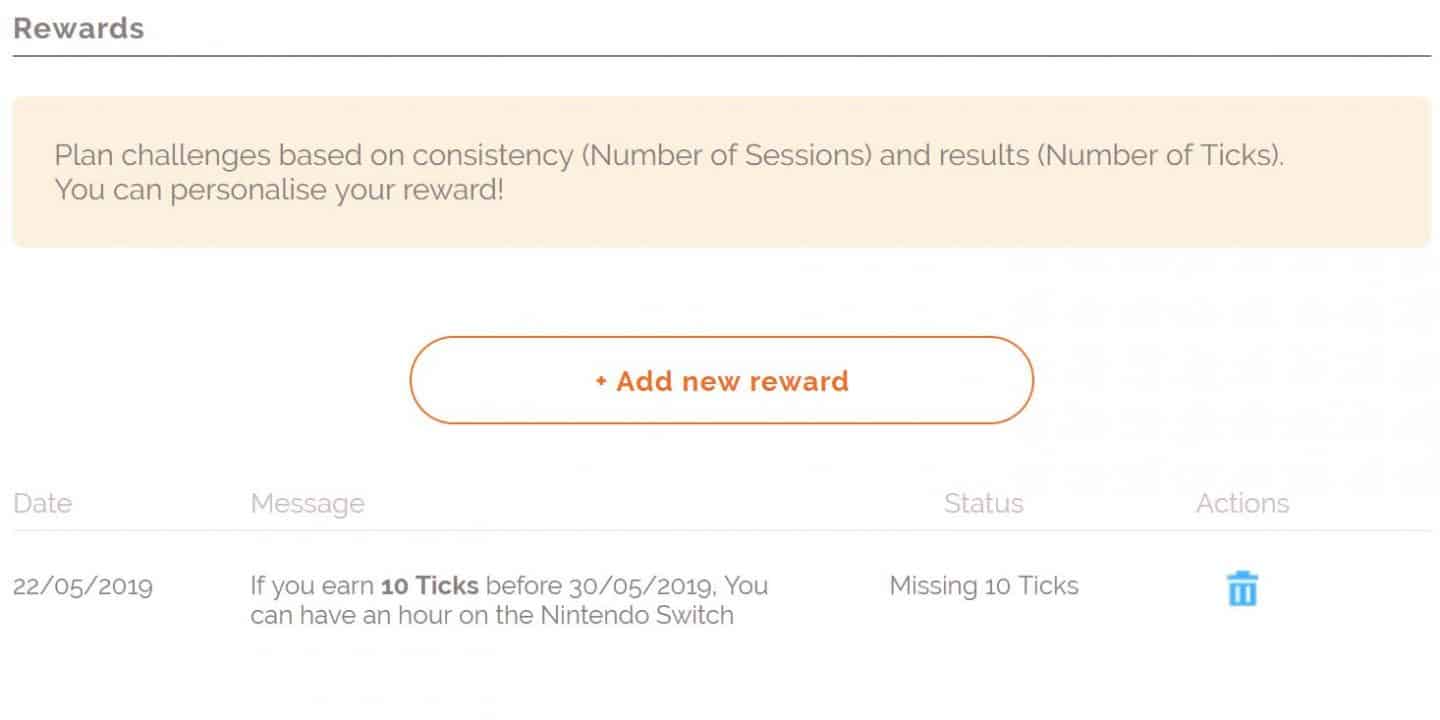 I also love that you can send personal messages to your child, to help motivate them. Although Freddie hates it when I am soppy so I just got "the look". But I loved it anyway!


Smartick Math Review
I absolutely love Smartick and more importantly so does Freddie.
Pros of Smartick
As a parent you get daily emails, informing you of your child's progress, and if they missed a lesson too.
The variety of the ways the questions are asked.
It is really colorful and modern, and the questions are really varied.
It is like playing computer games (this was Freddie's favorite part)
There is a virtual world the children can spend their points in.
I love the messaging and the personal reward system.
The fact you can trial this for free for 15 days is fantastic.
I love that Smartick asks about their mood, before and after each lesson.
You can use a PC, laptop, Ipad or Kindle to access Smartick.
It adapts to the child
Cons of Smartick
You can't download the Smartick app on an android phone! As you can tell I am really scraping the barrel here for negatives!
Personally, as we love maths in this house, we would prefer it to be more than 15 minutes. I do understand why it is limited, but, the option to increase this would be better in my opinion.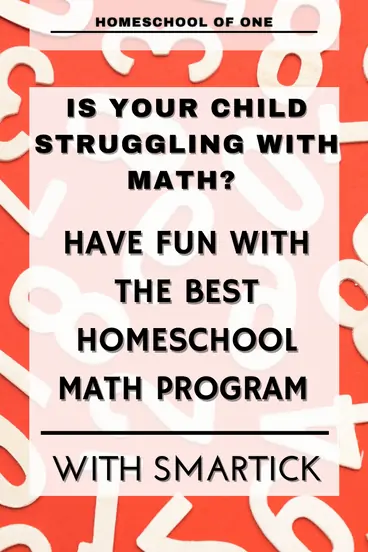 Smartick Cost
There is currently a summer sale so the prices are 39% less! 1 month $40 and 3 months is only $89. What is great though is there is a 7 day trial to see if it fits your family. Check out Smartick Method today.
The prices quoted below are US Dollars without the discount. This is very comparable to IXL (check out IXL reviews) and other online homeschool resources.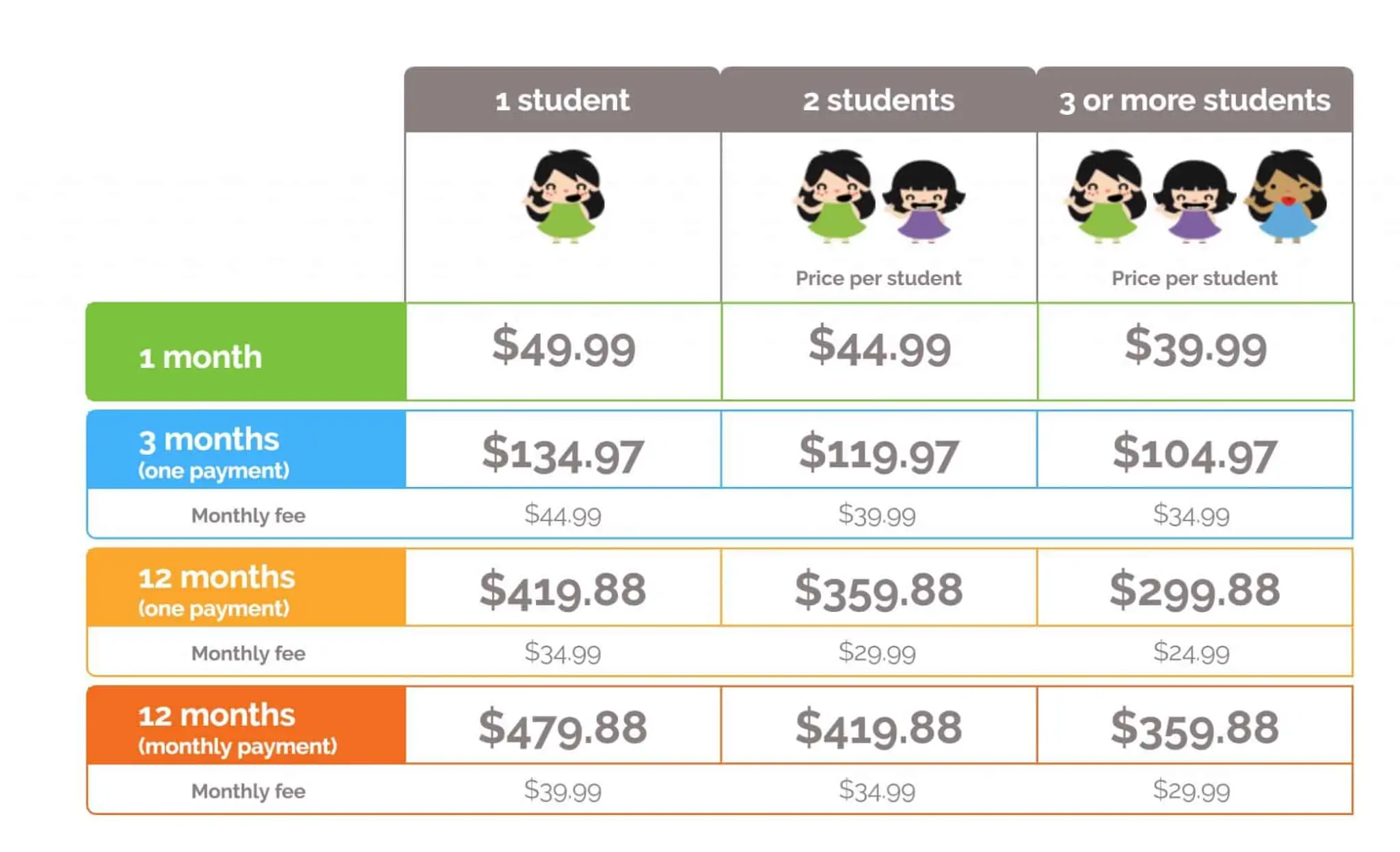 Do you use Smartick? I would love to hear your opinions in the comments below.
Last Updated on 1 November 2023 by homeschoolof1