8 The Best Homeschool Math Curriculum For 5-15 Year Olds
We don't hide the fact that we love math, yes I know that makes us strange, but we all really do! Here are our top picks for your homeschool math curriculum that you should look into.
All of the homeschool math curriculums featured in this list, we have used at different times. Therefore I am confident, that you will find the one you love.
We were using Beast Academy in upper elementary grades, which worked really well. But it is definitely the hardest math curriculum we have found. So unless you have a child that is gifted in math, I would choose one of the other curriculums, or start at least two grades lower than their current grade. For middle school we are using Mr. D Math.
All of these math homeschool curriculums are US-based except for one, and all are available in the UK, apart from Beast Academy. But if you are based in the UK I highly recommend you get it shipped if you have a gifted child. If you want to see what we are using in 6th grade homeschool curriculum check out our recent post.
**There may be affiliate links in this post. If you make a purchase (after clicking one of my affiliate links) I'll earn some coffee money, which I promise to drink while supporting your journey. You do not pay a higher price. You can read my full disclosure at the bottom of the page.**
Best Homeschool Math Curriculum
Mr. D Math
Mr. D Math is for middle and high school grades. It offers live online classes and each lesson has simple principles and offers a hands-on approach, that you don't get from all curriculums. This is the homeschool math curriculum we are going to be using in grade 7.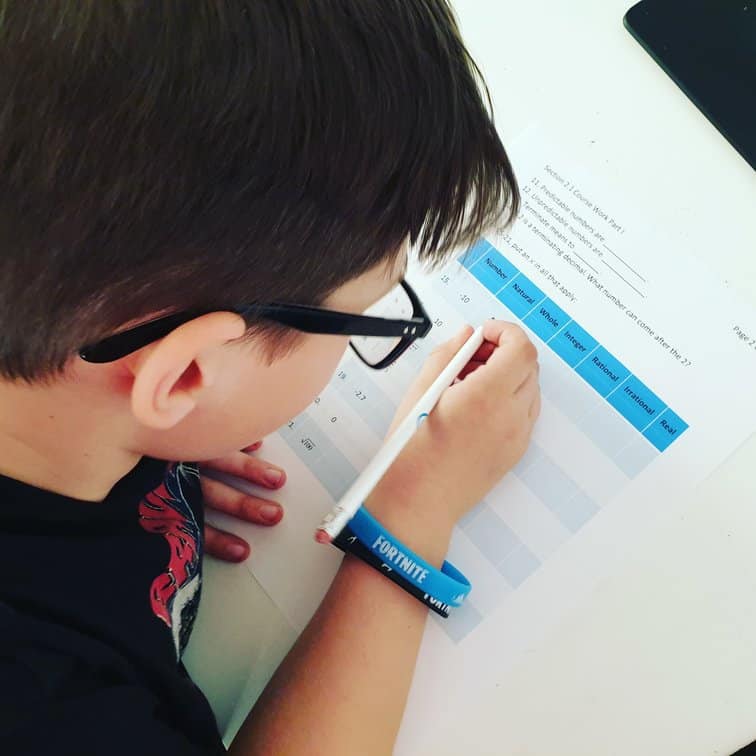 What I love about Mr. D Math is they don't just teach math!
We have taken an economics class with them, and are currently taking a self-paced ASL 1 course and they are both fantastic. For a full and detailed review of Mr. D Math check out our latest blog post.
Teaching Textbooks
Teaching Textbooks is for grades 3-12 and is an online full curriculum. We only stumbled across them recently and we have started using them for Algebra 1. Check out our very detailed Teaching Textbooks review here and see why we genuinely love it. You can try the first 15 lessons for free, you will not be disappointed.
Beast Academy
Beast Academy is for children aged 8-13, however, it is definitely aimed at gifted students. You can either do the workbooks, online, or both. As we do a lot of online work we opted for the books only and are very happy with them. The workbooks are not your typical books and are very much like a comic book.
We are working at grade 5 level, he could have gone into pre-algebra but at age 11 I thought I would keep him at 5th grade. I am so glad I did, as although he is fine with this, it certainly is the most challenging math program we have done. If you have a child that struggles with math, I would definitely start at least 2 grades lower.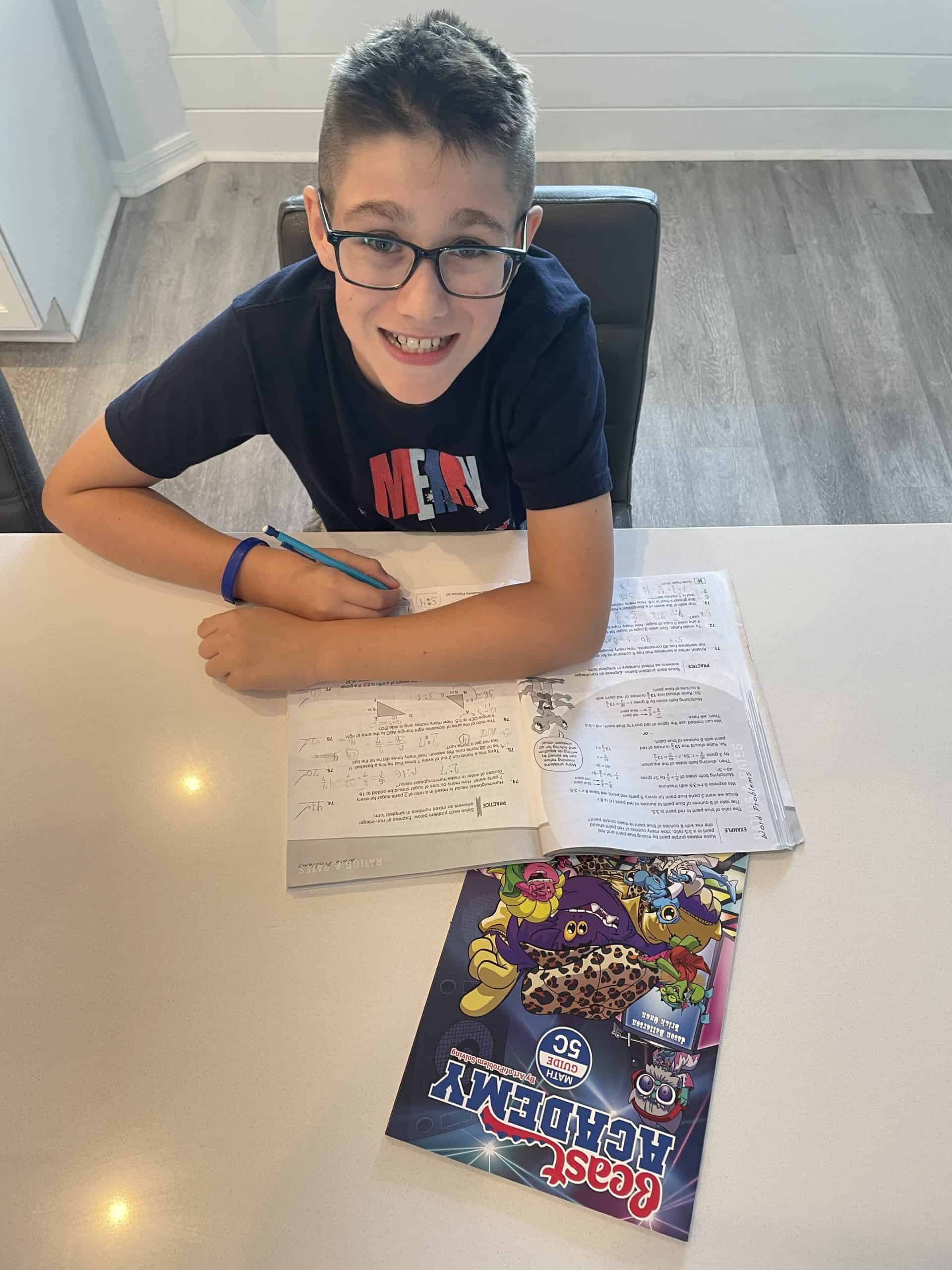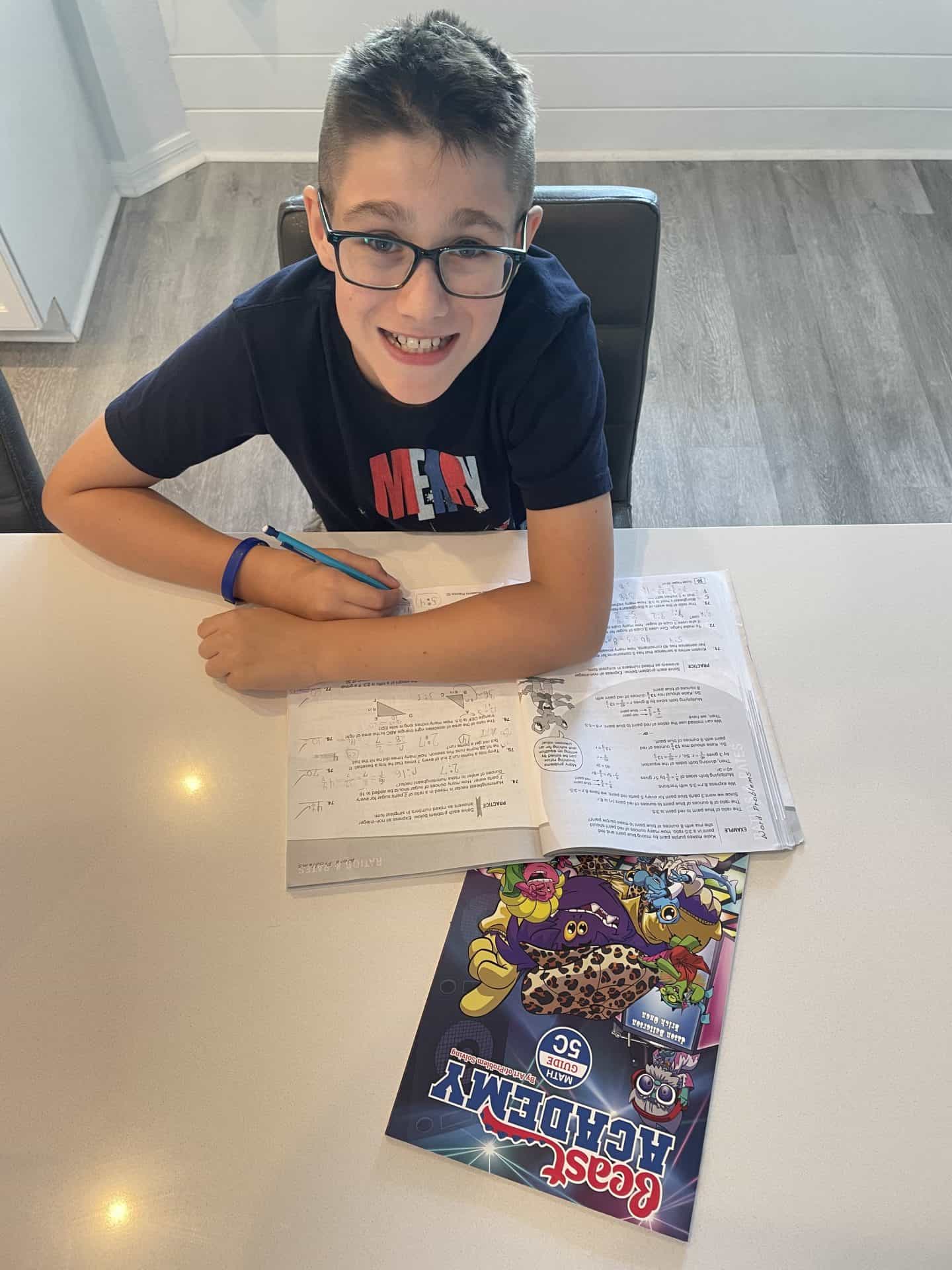 There are placement tests you can take, however, which I definitely recommend. Unlike all of the other math curriculums listed, this is not (to my knowledge) available in the UK. But you can get it shipped from USA. Beast Academy also has some offline free math games that are a great way to spend your Friday afternoons!
IXL
IXL is a great Math and English interactive curriculum for grades K-12. What we really loved about IXL was the real-time diagnostic testing, so the kids are working at the level they actually are.
So if your child excelled in algebra, but couldn't grasp long division, for example, they would work at different grade levels for each subject. What's even better than that is if you click on my link you will get 20% off. To read our full and detailed review of IXL check out our latest blog post.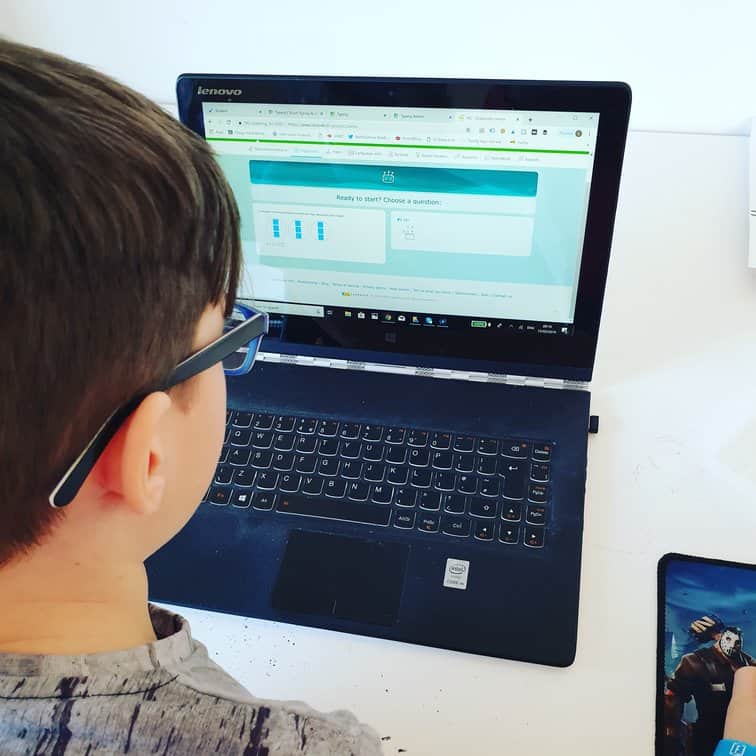 EDPlace
EdPlace is the best UK-based curriculum for maths, English, and science for year 1 right through to GCSE level. There is a free option, but it is definitely very limited. This was not intended as a homeschool curriculum, however, we had found that it worked really well for us. If you are looking for home schooling UK resources check out over 80 we used when we were in the UK.
The School House Teachers
Schoolhouse Teachers offers maths for all ages, what's even better is when you subscribe you get access to absolutely every subject and every grade level, from preschool to high school.
CTC Math
CTC Math is for children of all ages, they offer a free trial, plus half price for homeschoolers. What we loved about CTCMath is that there are videos before every lesson. For a full and detailed review of CTC Math check out our latest blog post.
Smartick
Smartick Method is an absolutely great math curriculum for kids aged 4 -14. It is almost like you are playing video games, but learning at the same time.
I am not sure I would use this as a complete math curriculum, but it would be great as a supplement.
To read our full and detailed review of Smartick check out our latest blog post.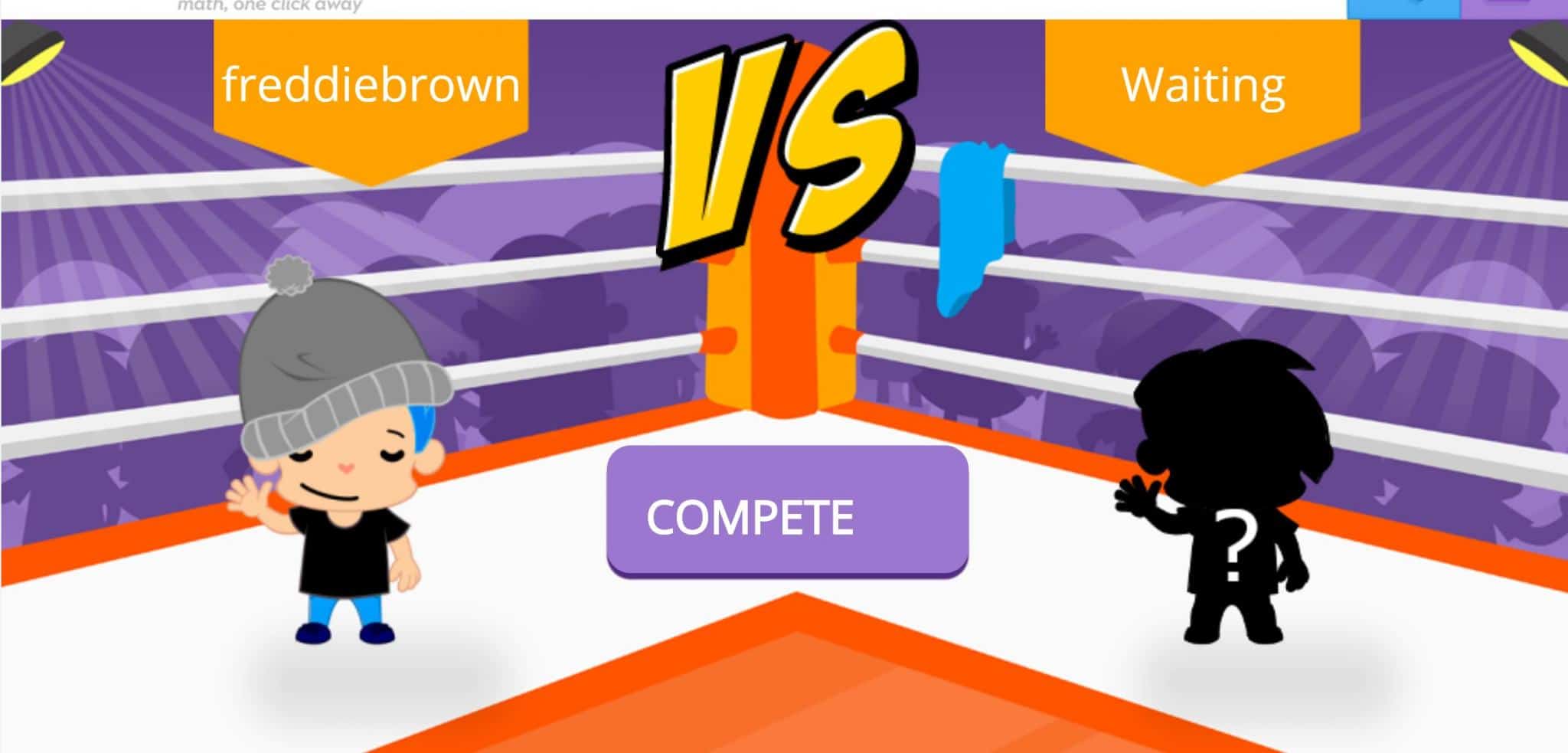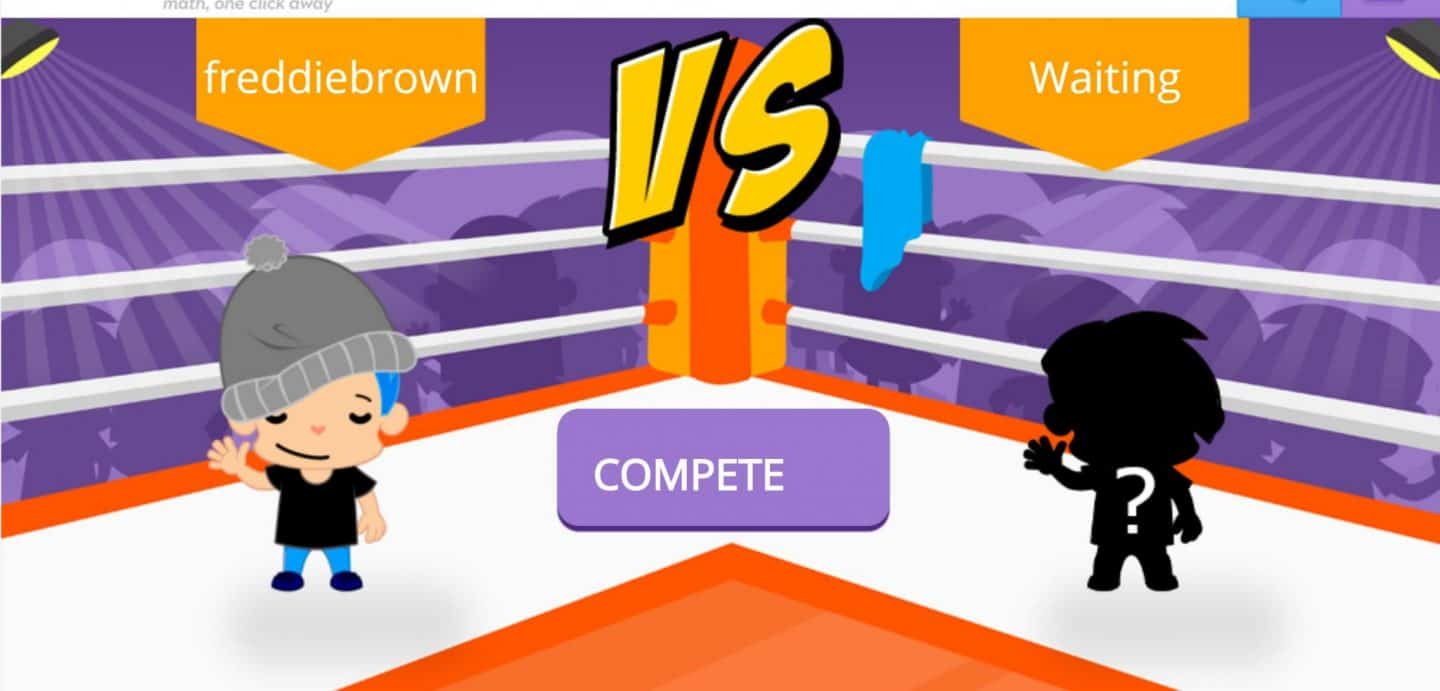 What is your favorite math curriculum? Please let me know in the comments.
Last Updated on 15 June 2022 by homeschoolof1