Free Comic Style First Day of Homeschool Sign
The first day of school is fast approaching, and I don't know about you but we always make a big thing about it. We have always since he was about 3 years old taken a photo of him holding a back-to-school sign. This year I wanted to create a new FREE superhero-themed first day of homeschool sign for you to print out.
Your kids don't have to go to public school to celebrate the first day of school. In fact, we are pretty much year-round homeschoolers.
But when the public kids go back to school (you can't miss it as it's all over social media, and the parks and libraries are once again empty!) we always take a photo too!
We add our first day of school sign to the front of our homeschool portfolio and add the photo to our annual family photo book.
But if you don't homeschool of course just keep it in your memory box. Or drawer where you keep all of their awards, certificates, and special notes.
If you homeschool you should celebrate with these special first day of homeschool printables.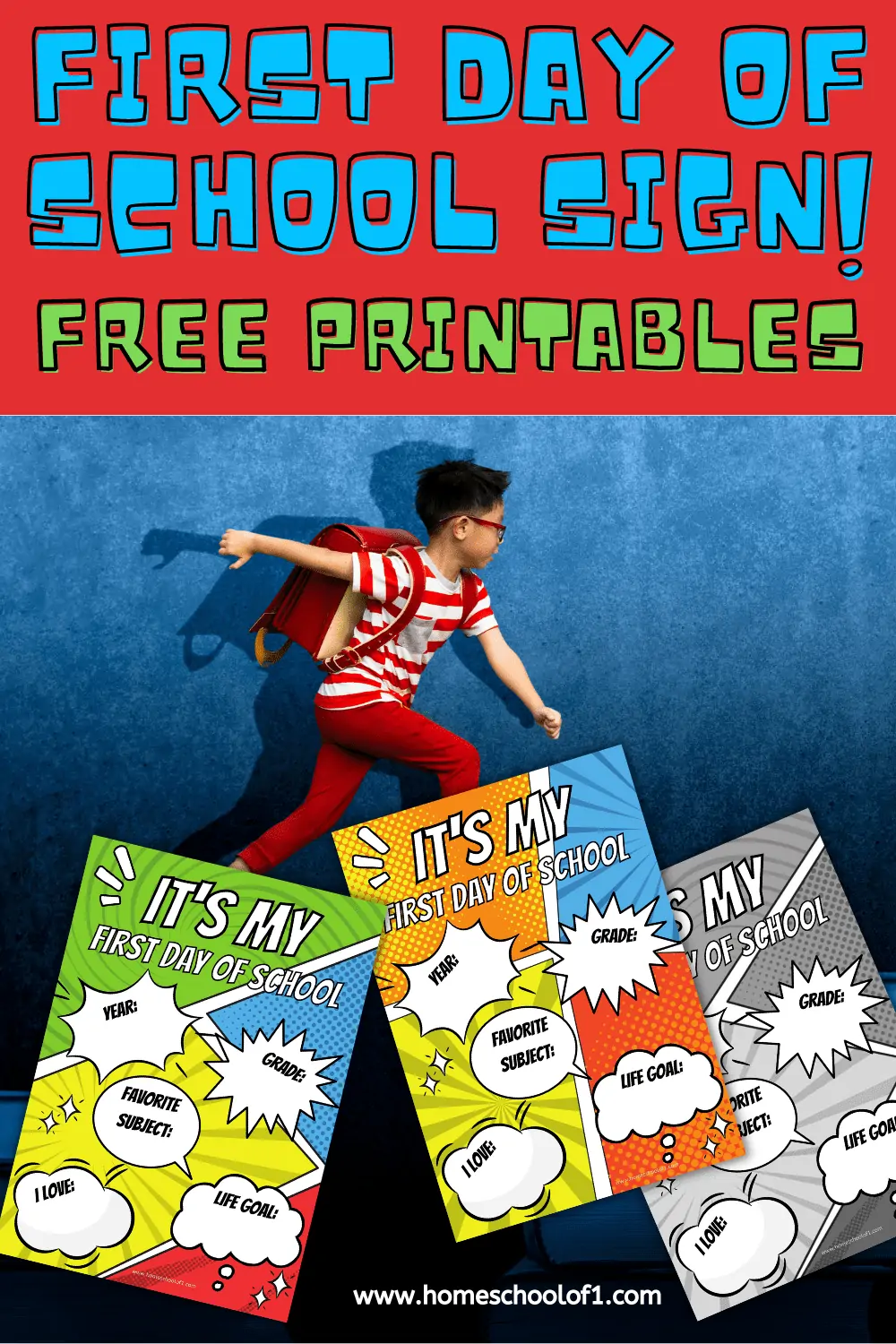 **There may be affiliate links in this post. You can read my full disclosure at the bottom of the page.**
Create a free first day of school sign for special memories
Download the 1st day of homeschool sign below. There are 3 pages to download.
These are free to print but are for personal use only. Scroll to the bottom of the post and add your email address to get the pdf file.
I have included a black-and-white design to save on ink. You also have the added bonus of being able to get the kids to color it in too!
This first day of homeschool sign print better on cardstock, and that way when the kids are holding them up for the photo the paper won't go floppy!
It's hard enough to get the kids to stand still for a second without having to retake because of the paper!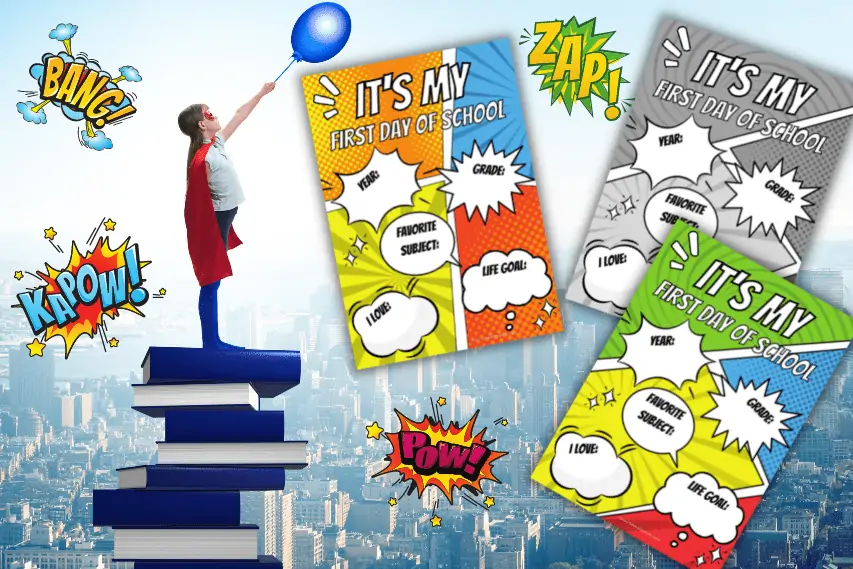 If you are looking for something you can reuse every year then I am loving this personalized chalkboard sign.
What can you write on the printable signs for the first day of school
These free first day of school printable signs allow the kids to write:
The year,
Their current grade,
Their favorite subject,
I love, where they can write whatever they want
Life goal (I am not sure my son took this one too seriously. But I love the fact he has big dreams!)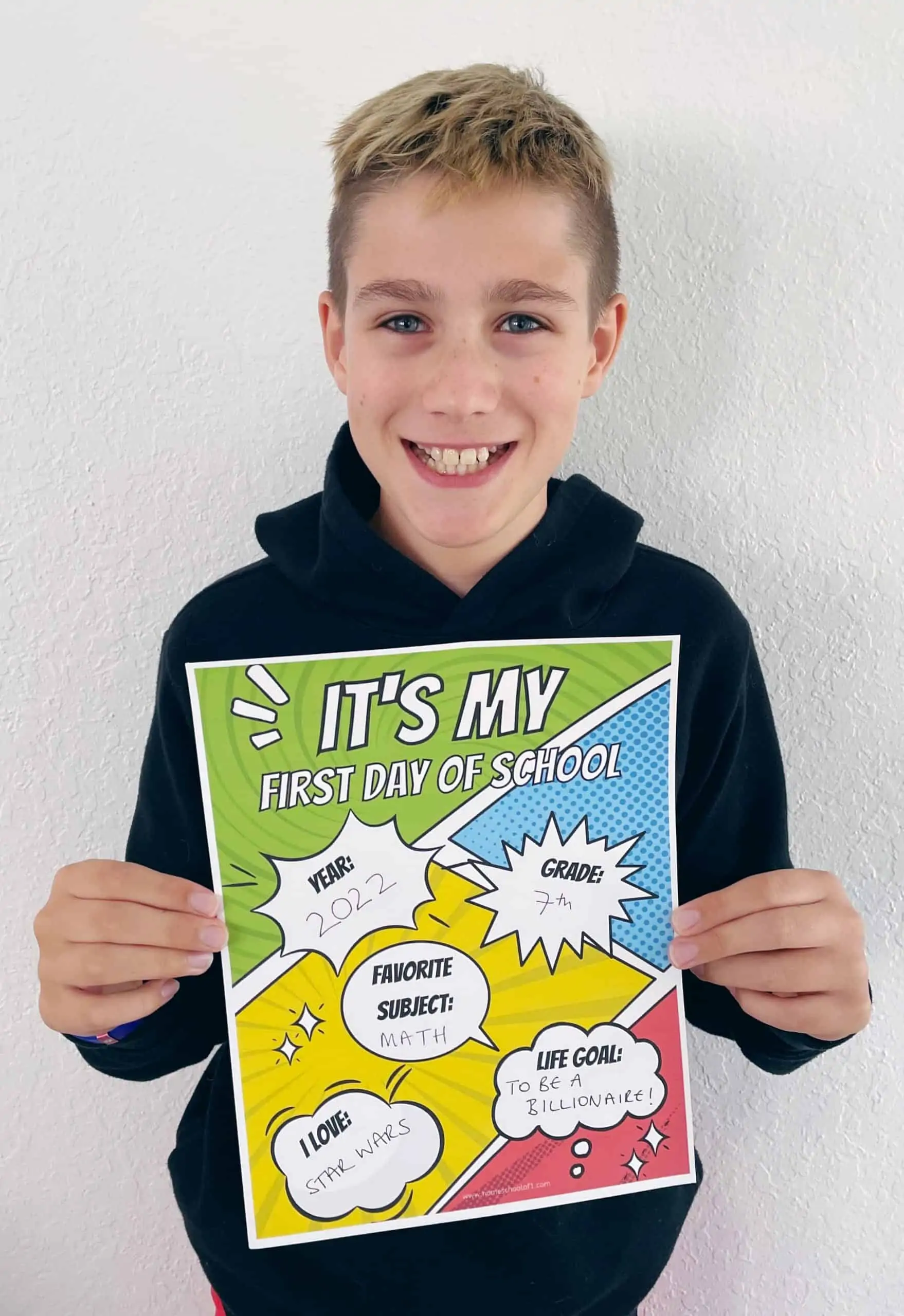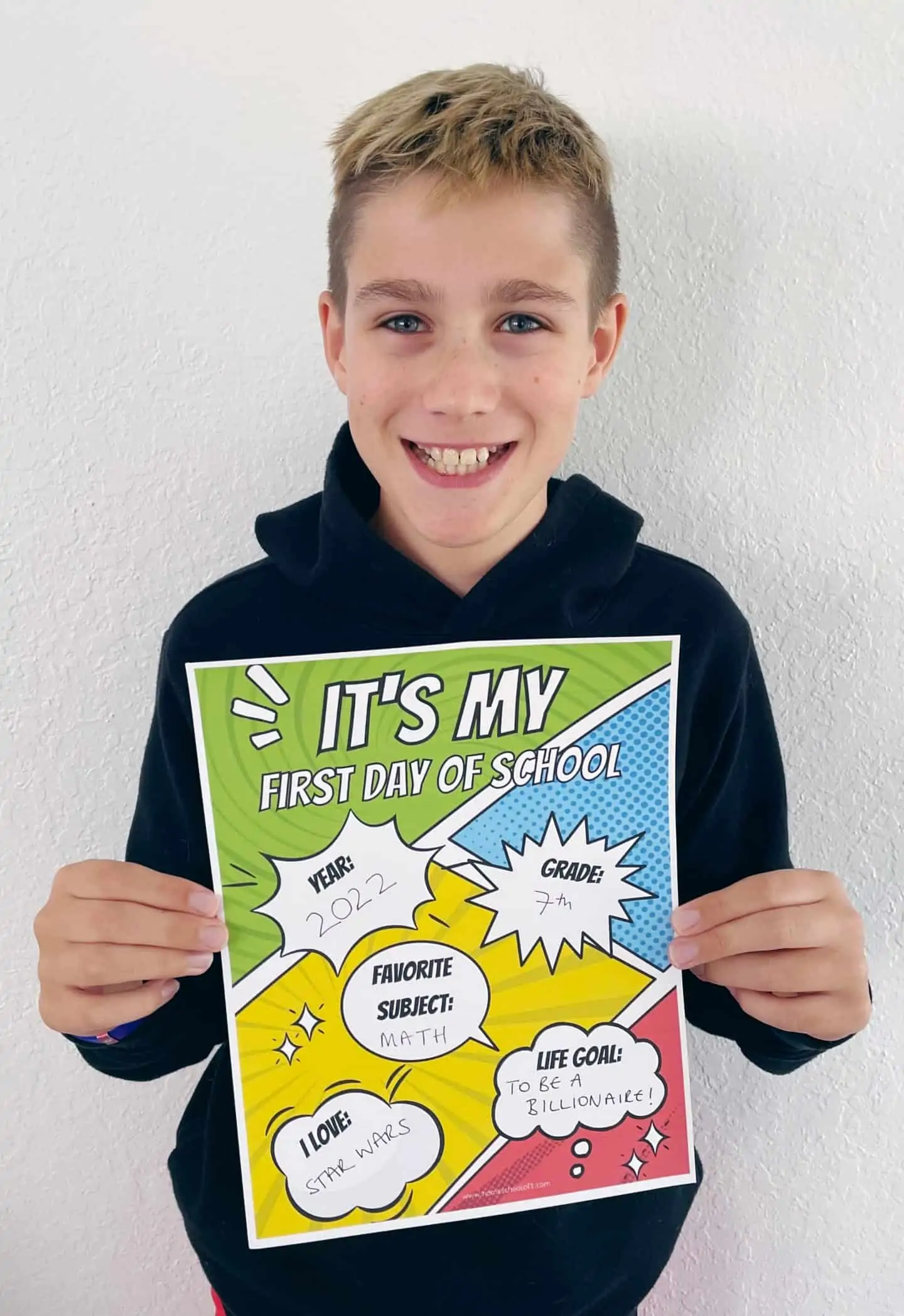 First day of homeschool ideas
You are going to love these back to homeschool activities. Perfect for kids of all ages.
Download the first day of school sign free printable
Make sure you choose the correct paper size and click on the shrink to fit button. All of our free printables work better when printed on cardstock (this is the one we use and love.)
Last Updated on 1 June 2023 by homeschoolof1