Fun ASL Art Sign Language Worksheets for Kids (Free)
This worksheet combines two of our favorite subjects, fine art, and sign language. In this ASL art alphabet decoder sign language worksheets for kids, you will be able to enjoy art while coloring, and learning ASL!
If you are learning sign language, as Freddie is, or not. There is so much fun and learning to be had with these free printables. You will not only learn sign language, but you can learn all about fine art.
**There may be affiliate links in this post. If you make a purchase (after clicking one of my affiliate links) I'll earn some coffee money, which I promise to drink while supporting your journey. You do not pay a higher price. You can read my full disclosure at the bottom of the page.**
We have recently purchased these coloring pens as pictured above, and they are absolutely fantastic. They are great for budding artists as they are dual-tip markers so great.
Sign Language Worksheets For Kids
The famous artists included in this free printable are:
Michaelangelo
Gustav Klimt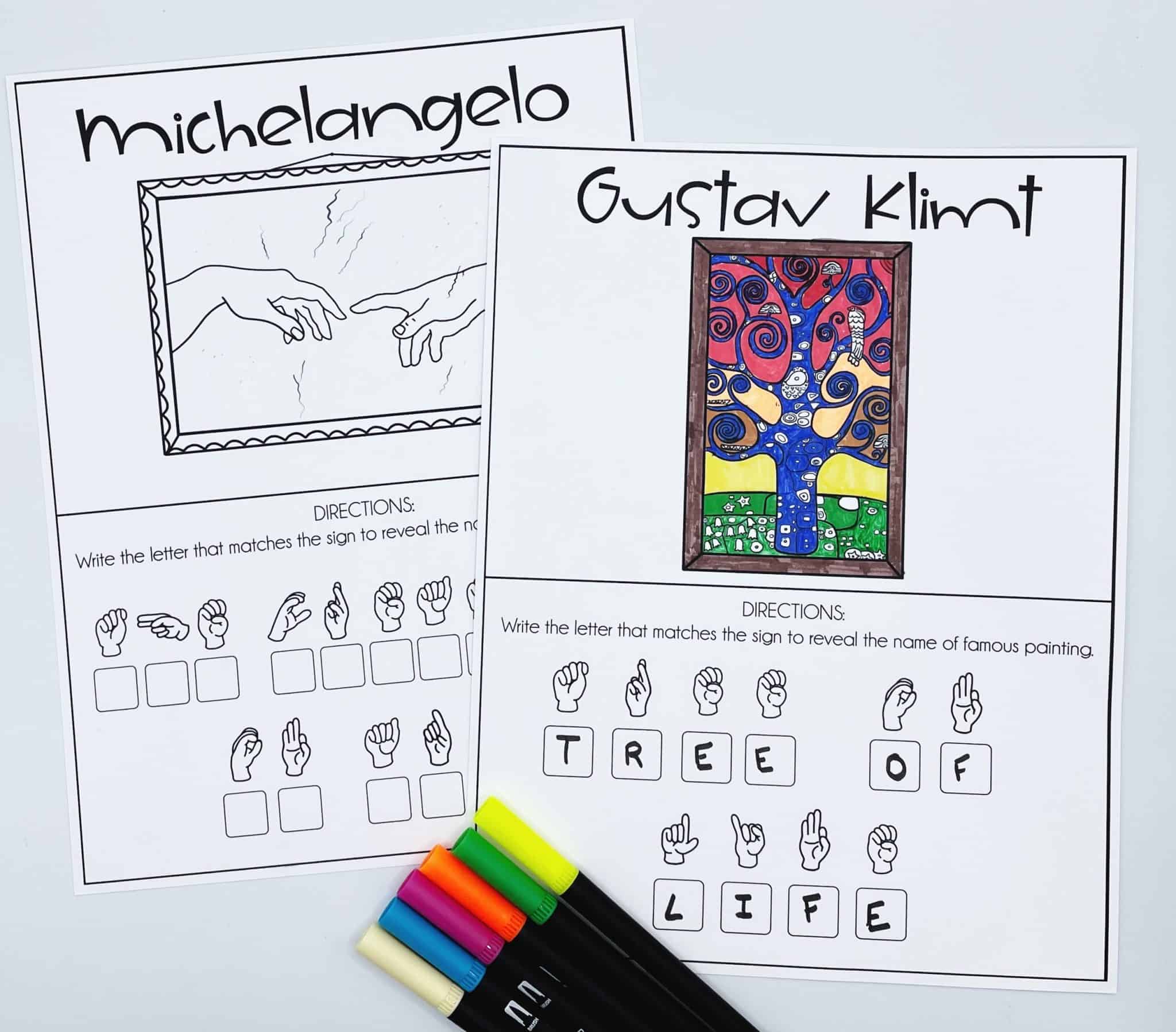 Wassily Kandinsky
Henri Rousseau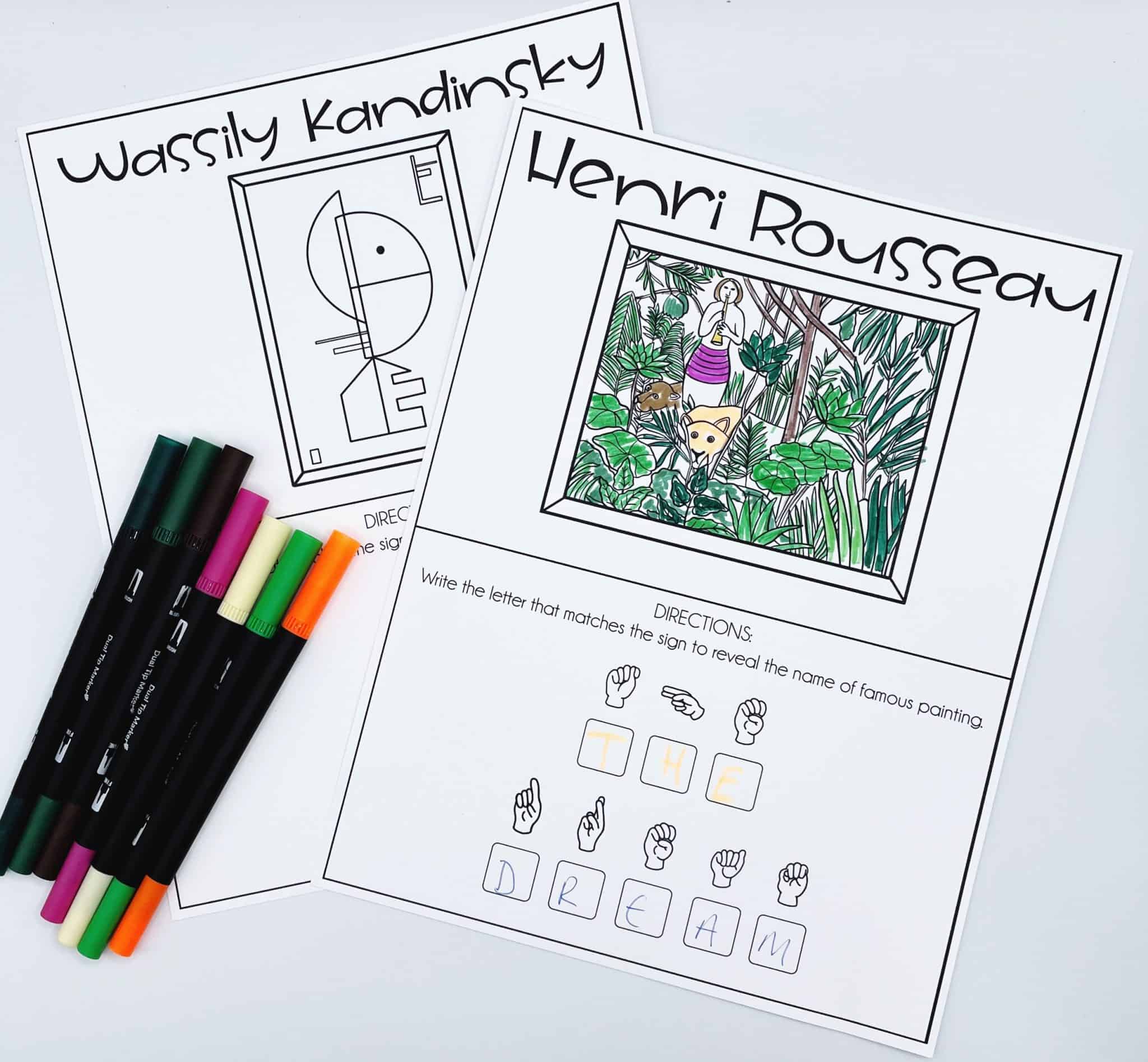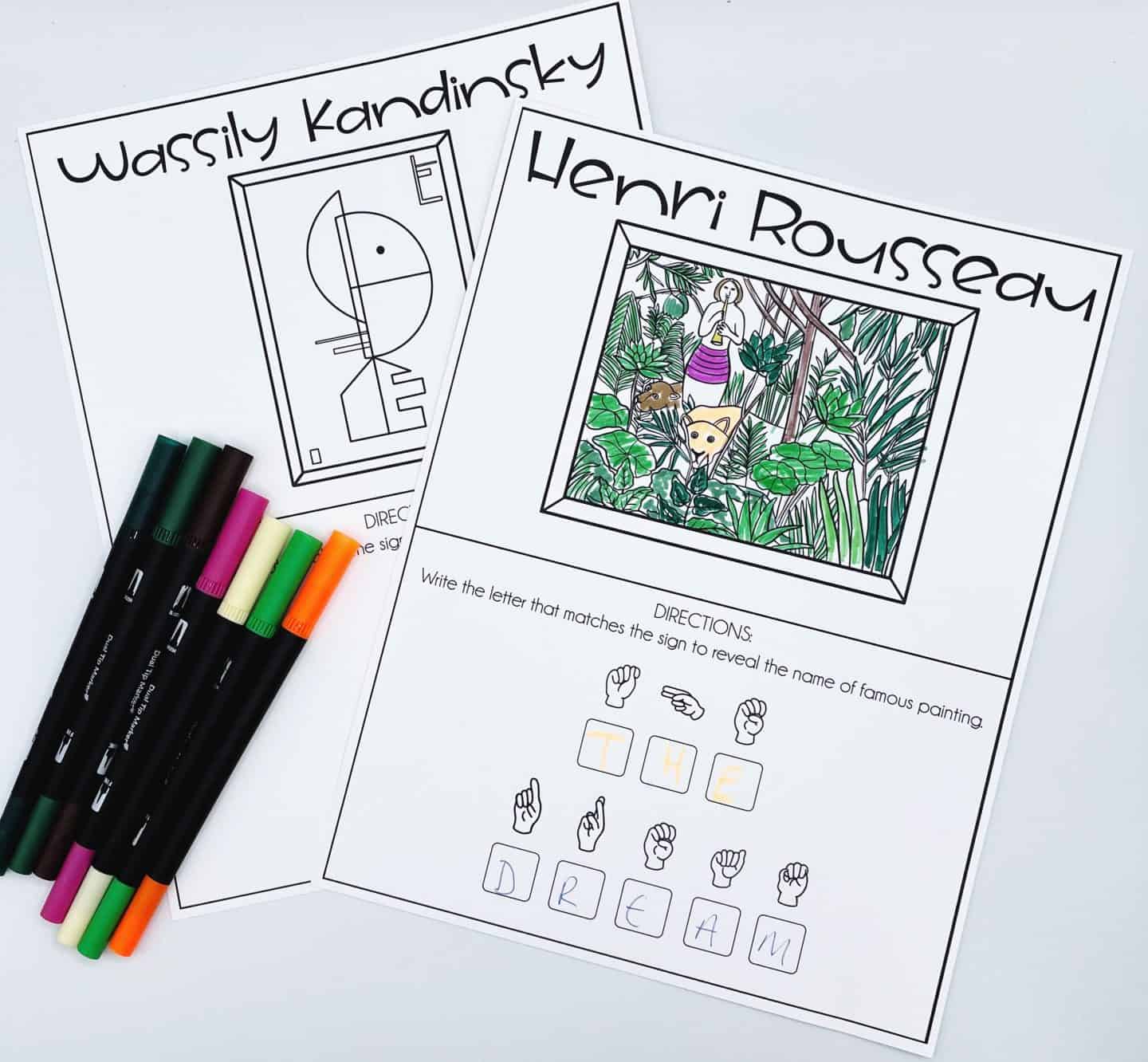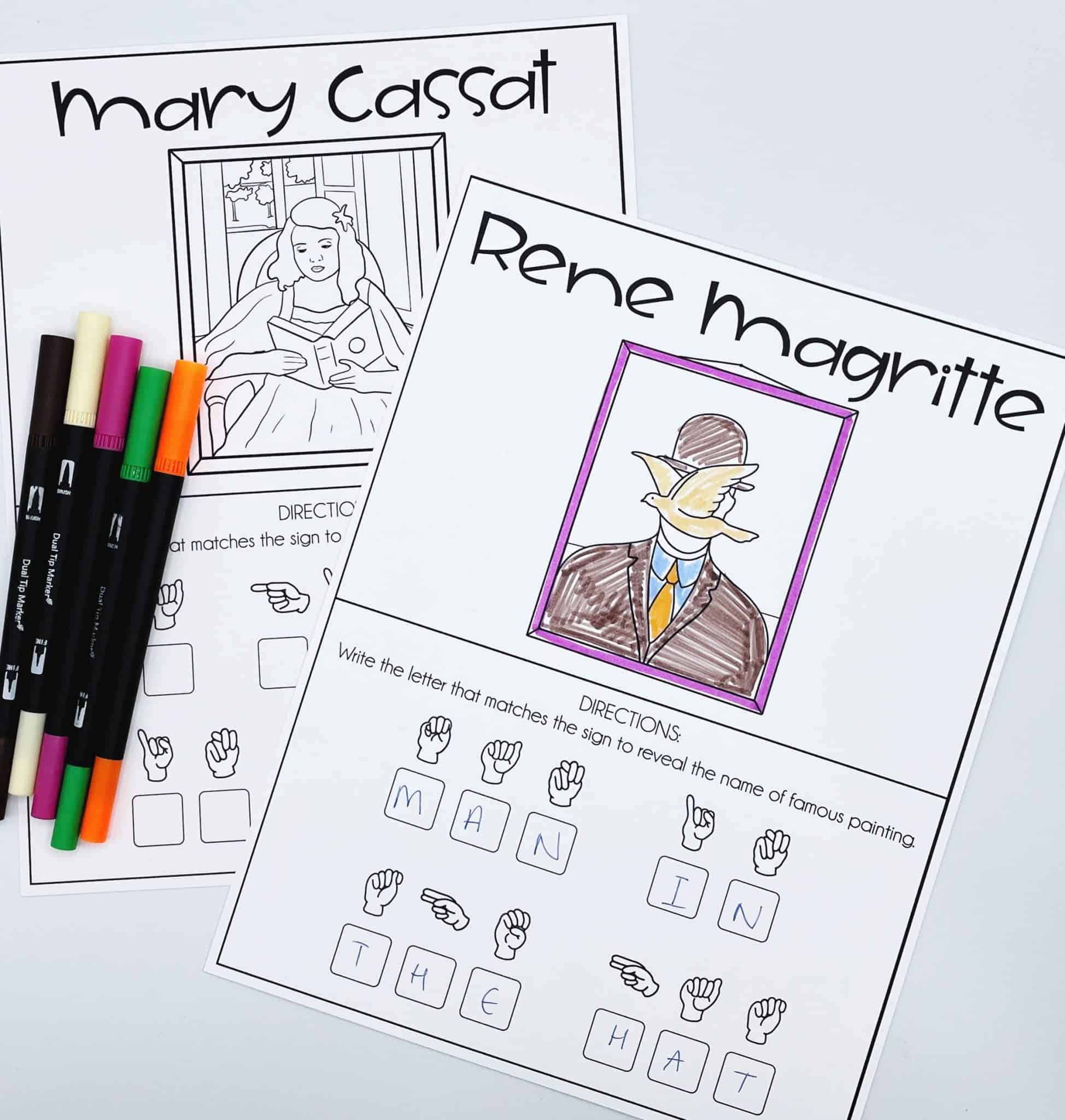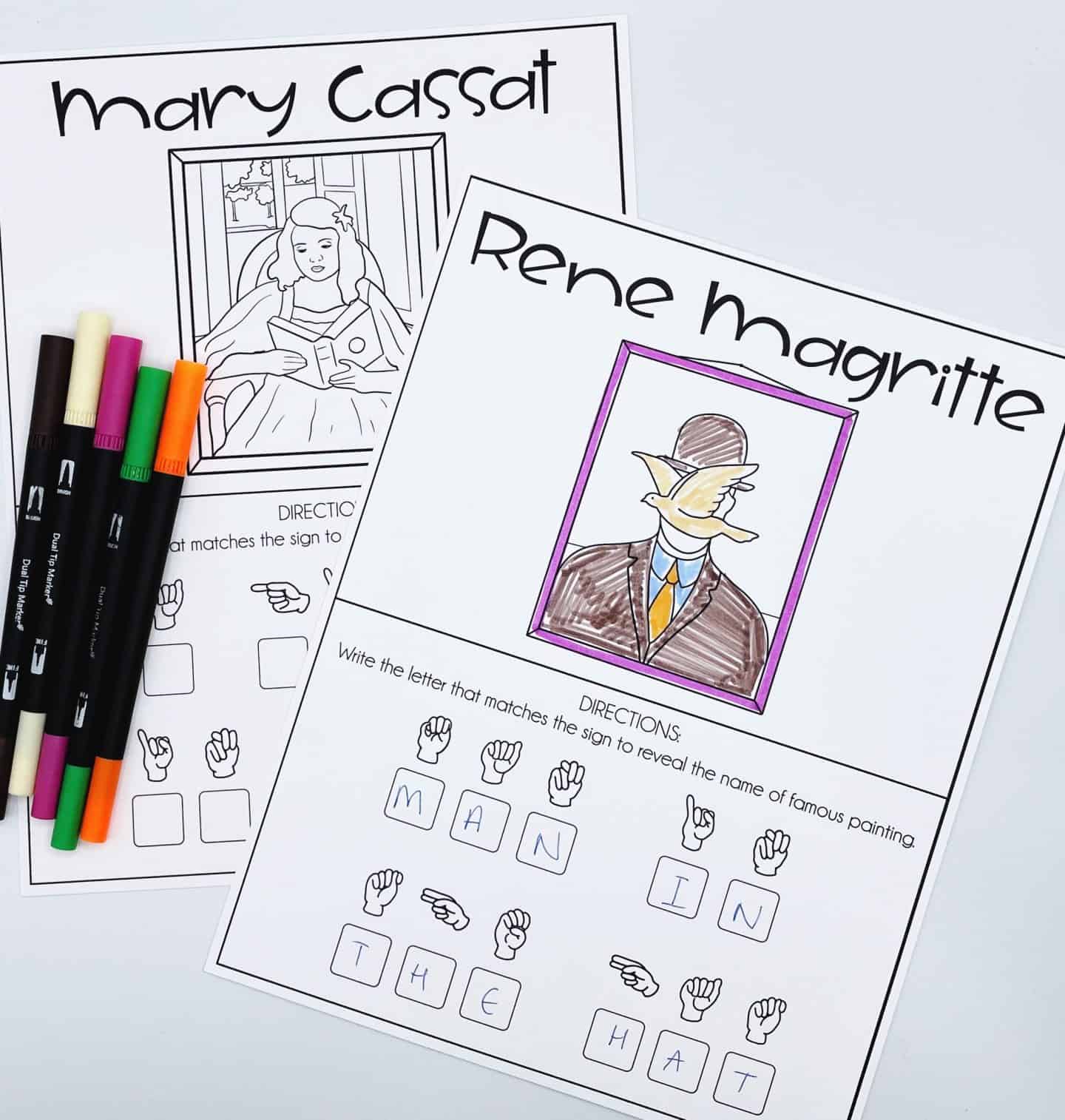 Georgia Totto O'Keeffe
Paul Cezanne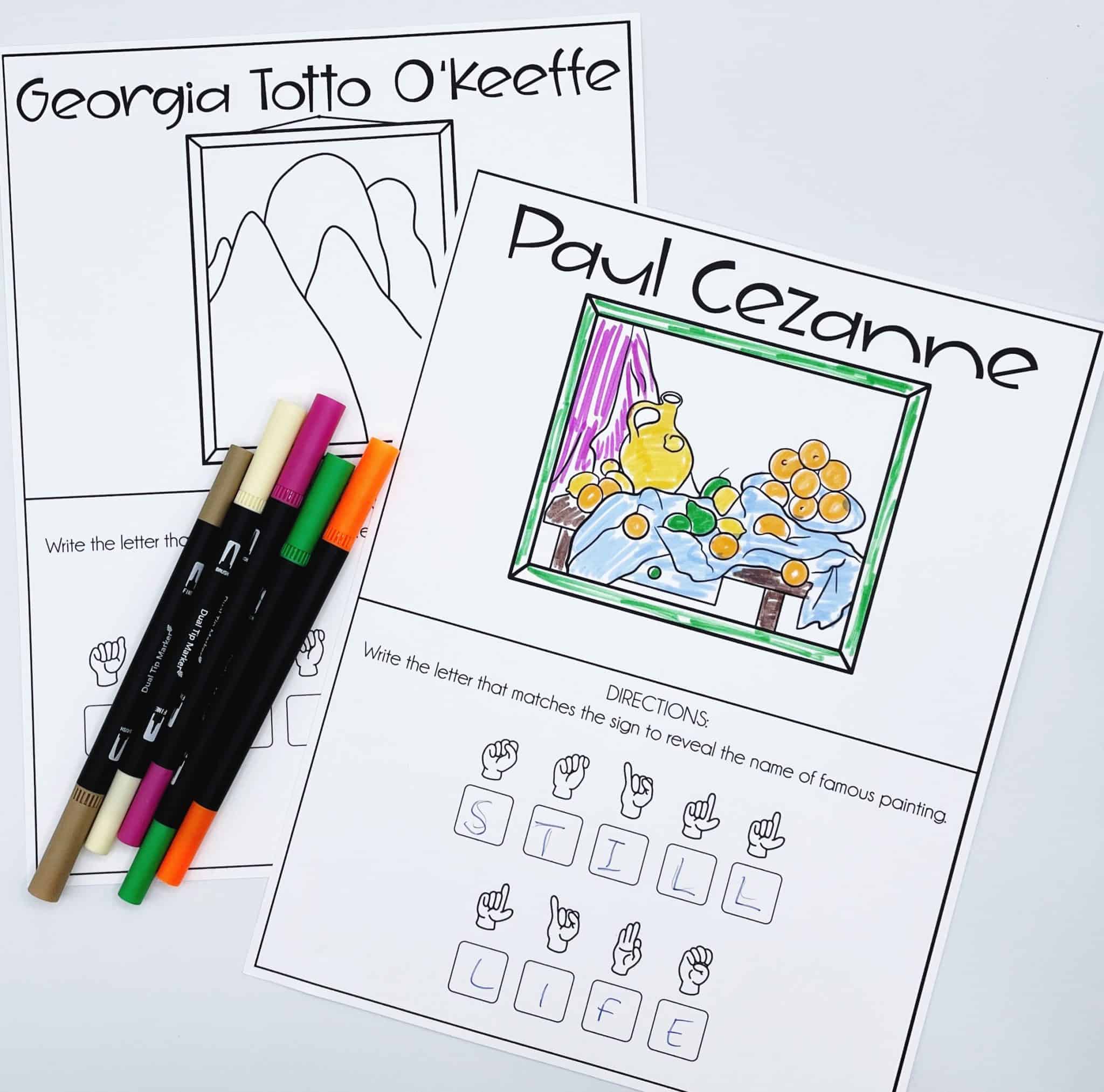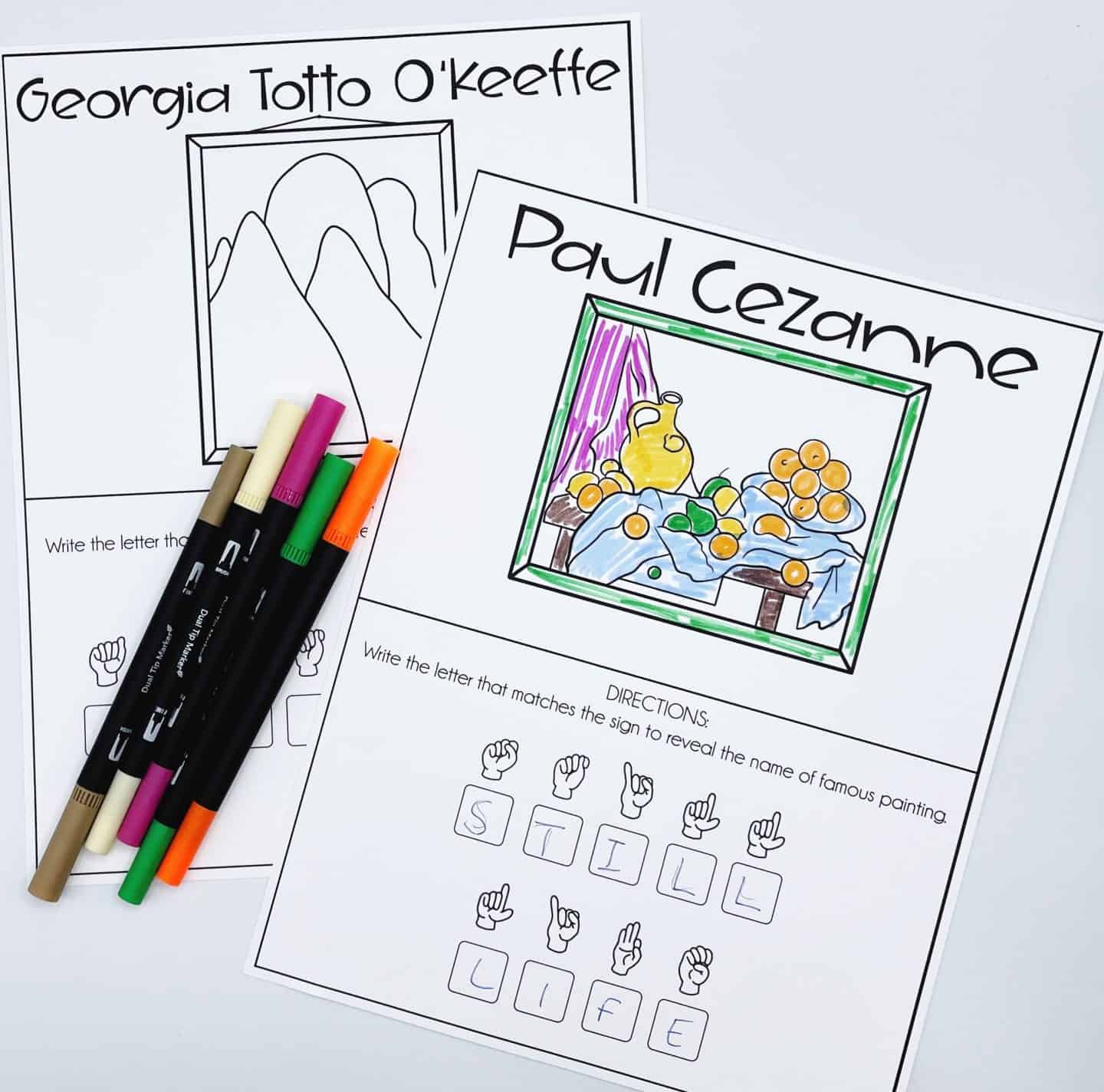 Winslow Homer
Keith Haring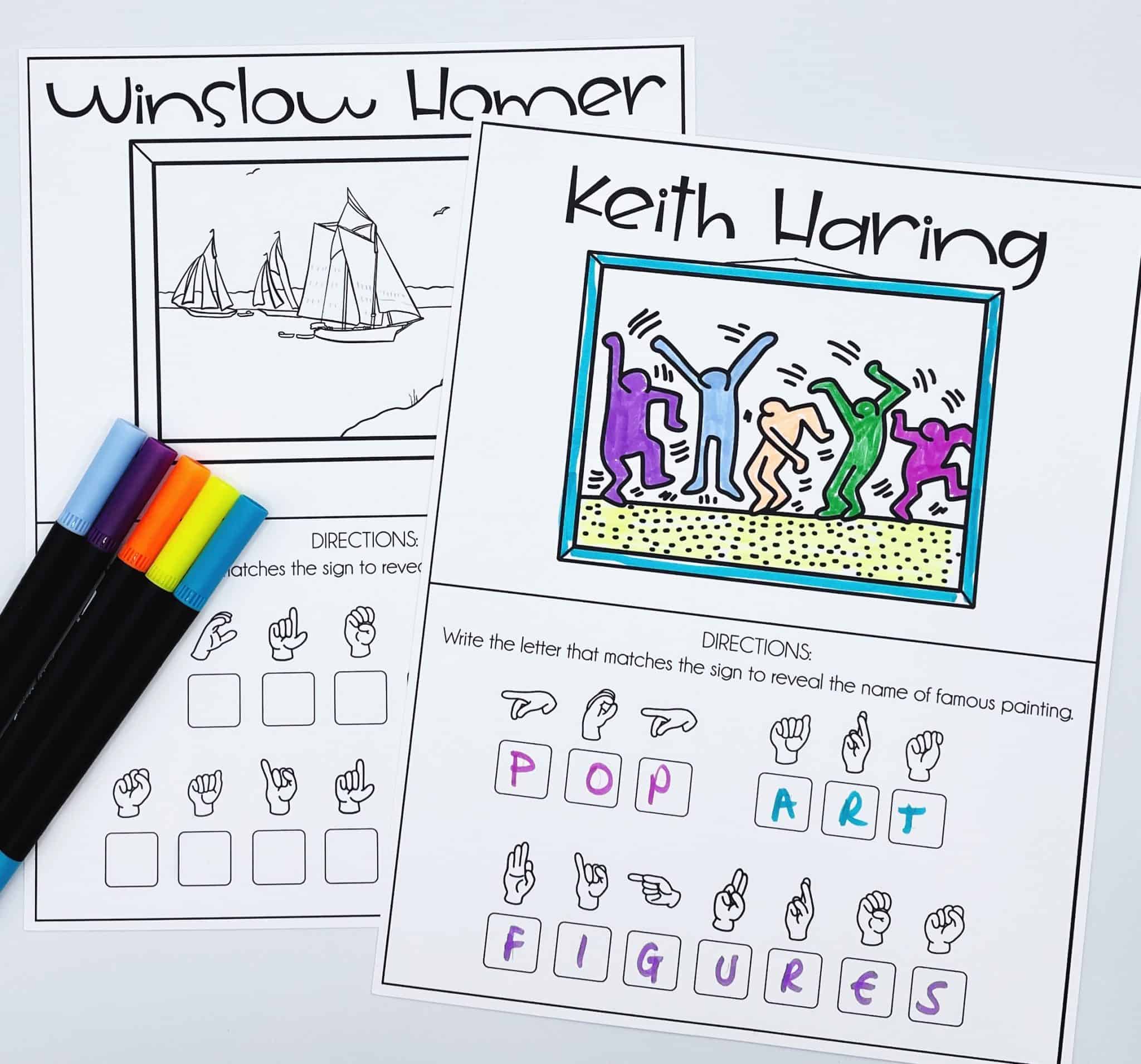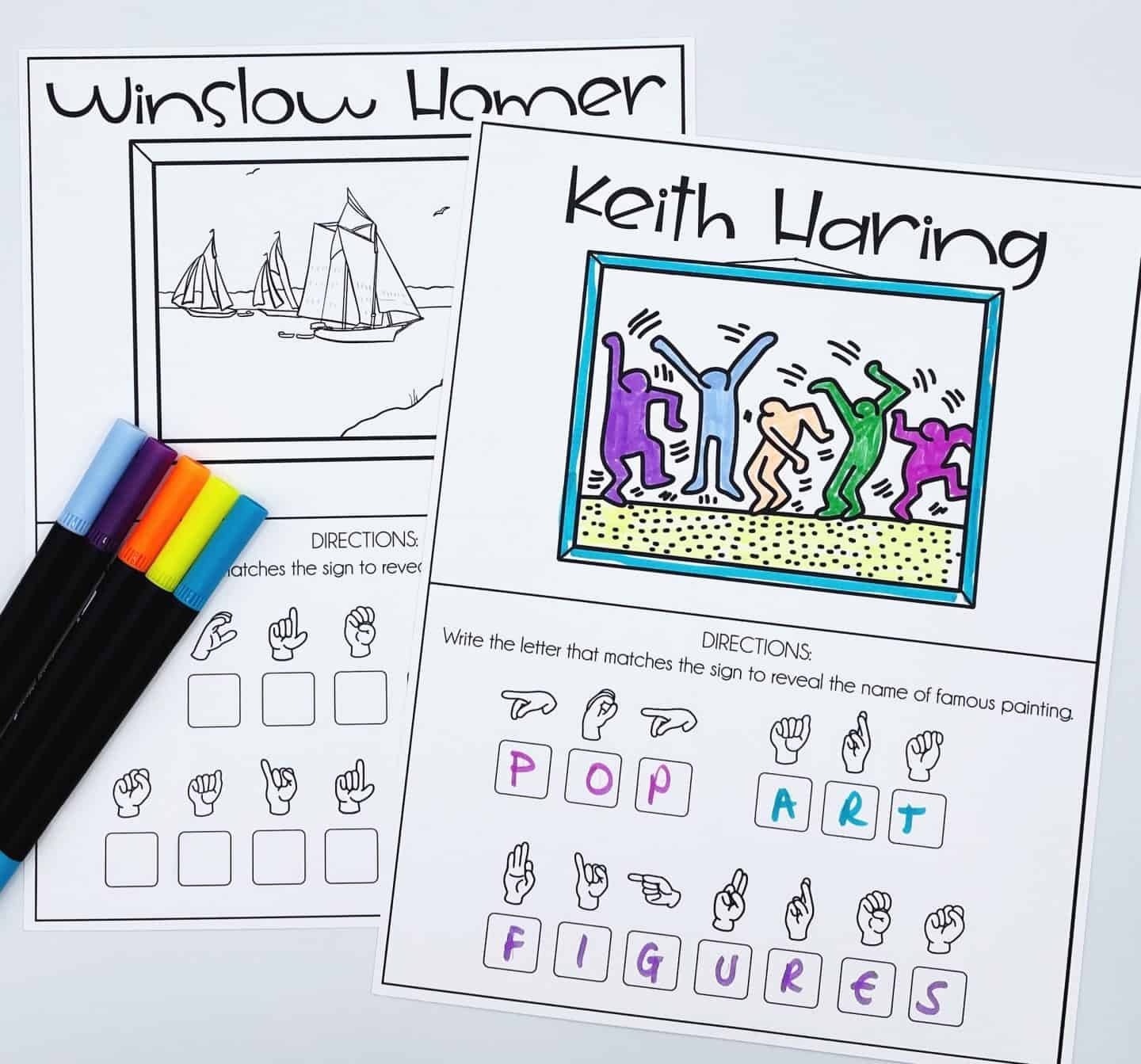 Vincent Van Gogh
Hieronymus Bosch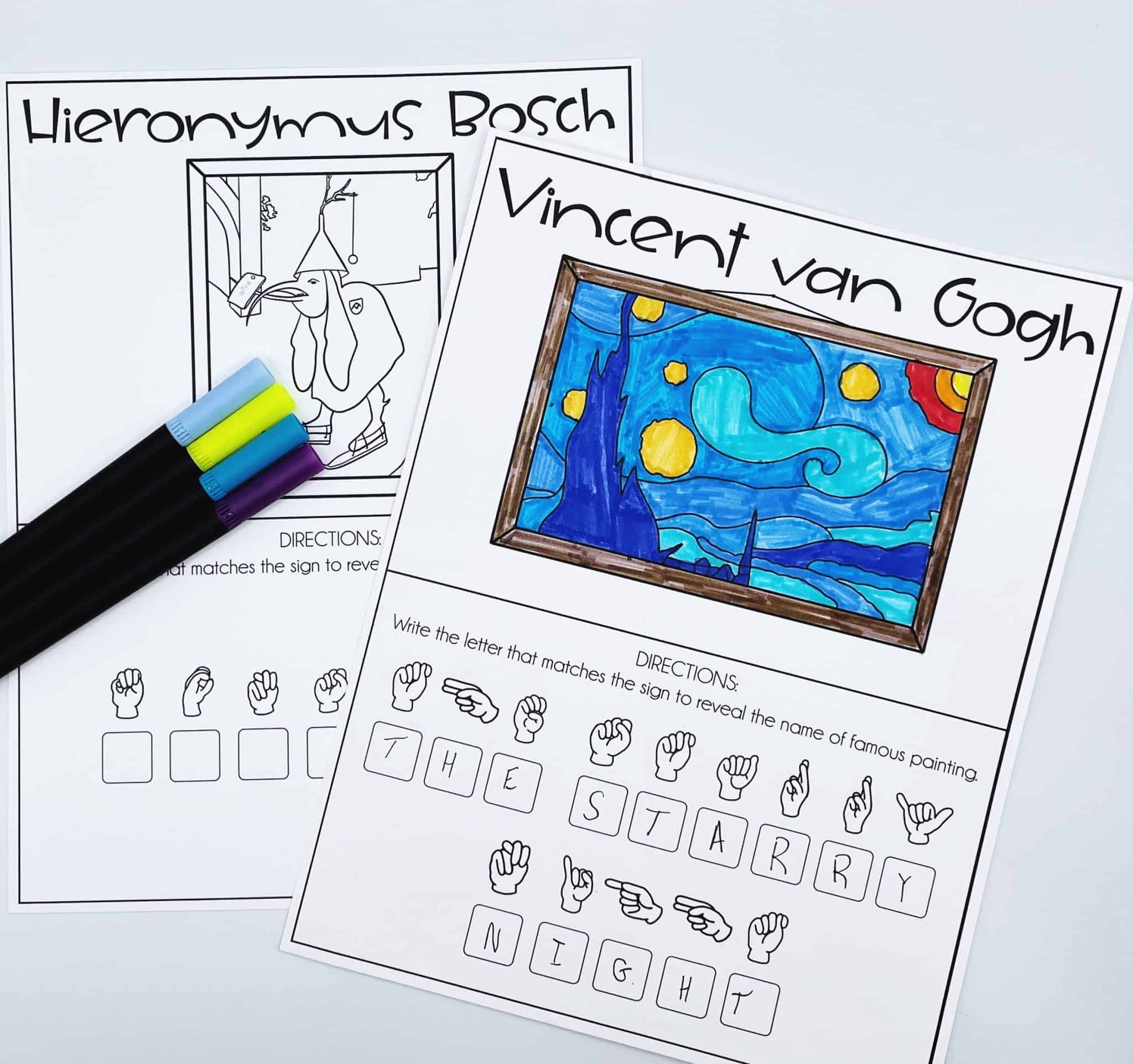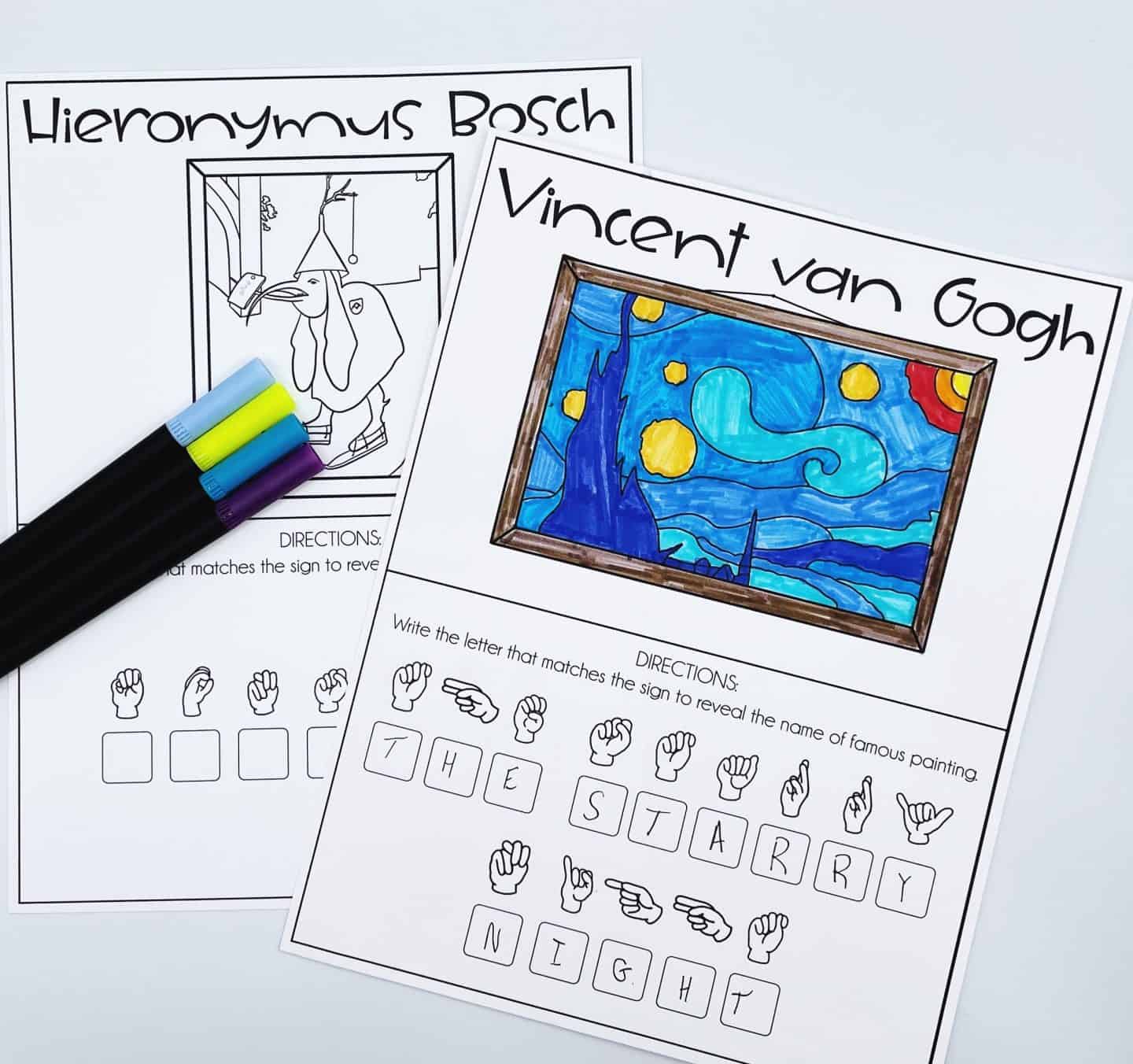 If you are looking for an art homeschool curriculum please check out my detailed post. But if you are just looking at a mini-unit study to use with these 12 printables I highly recommend this artbook. I have checked our edition and all of the above artists are listed.
Art, the definitive visual guide is an absolutely amazing art book that everyone should have on their bookshelves. There are over 600 pages with art dating from pre-historic time to the current day. My edition is from 2008, but the one I have linked to is the newest edition, 2018.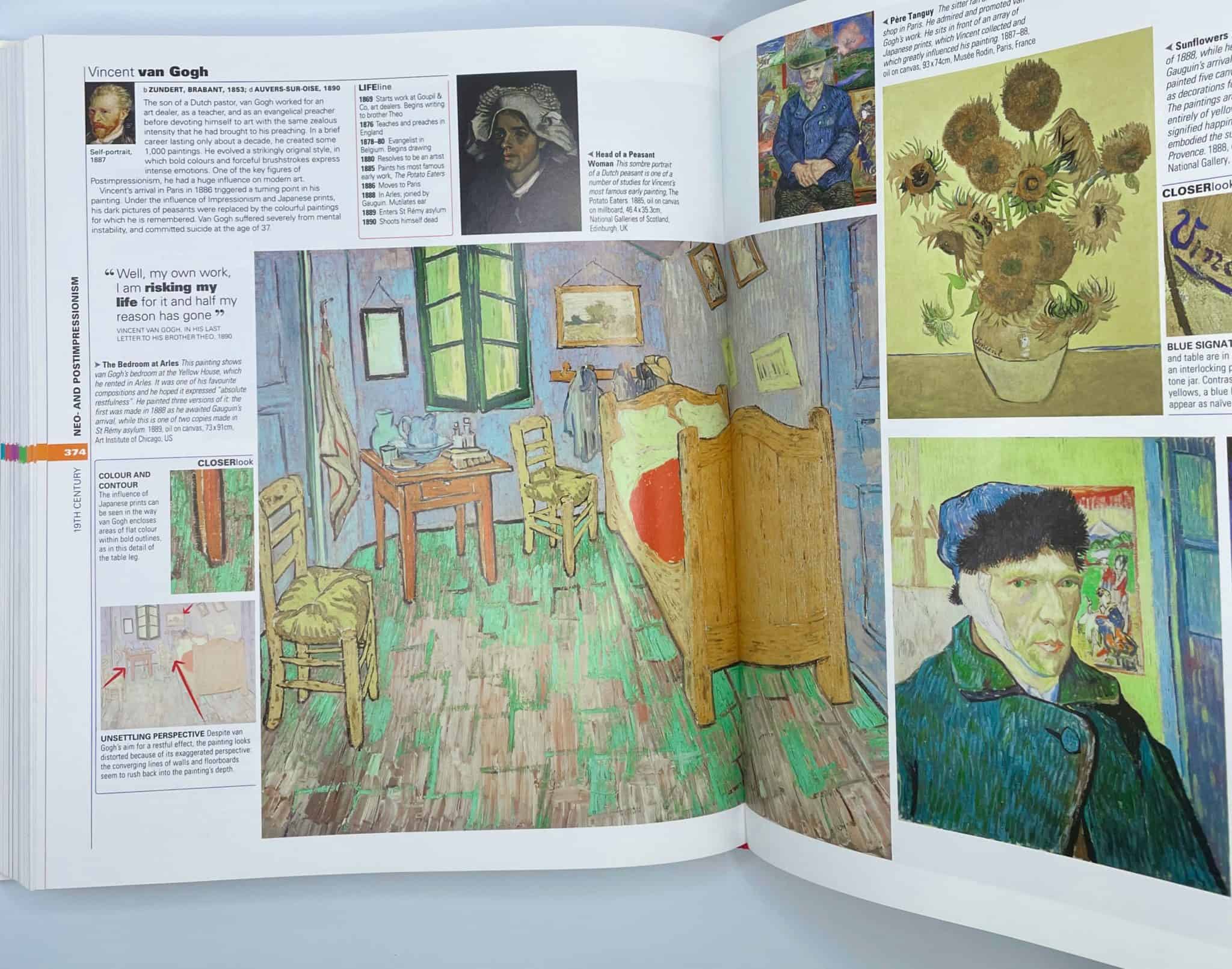 ASL Art Coloring Pages
What I also love (even if I do say so myself!!) is that not only can you learn ASL and about famous artists, but you can use these sheets to color in the paintings too!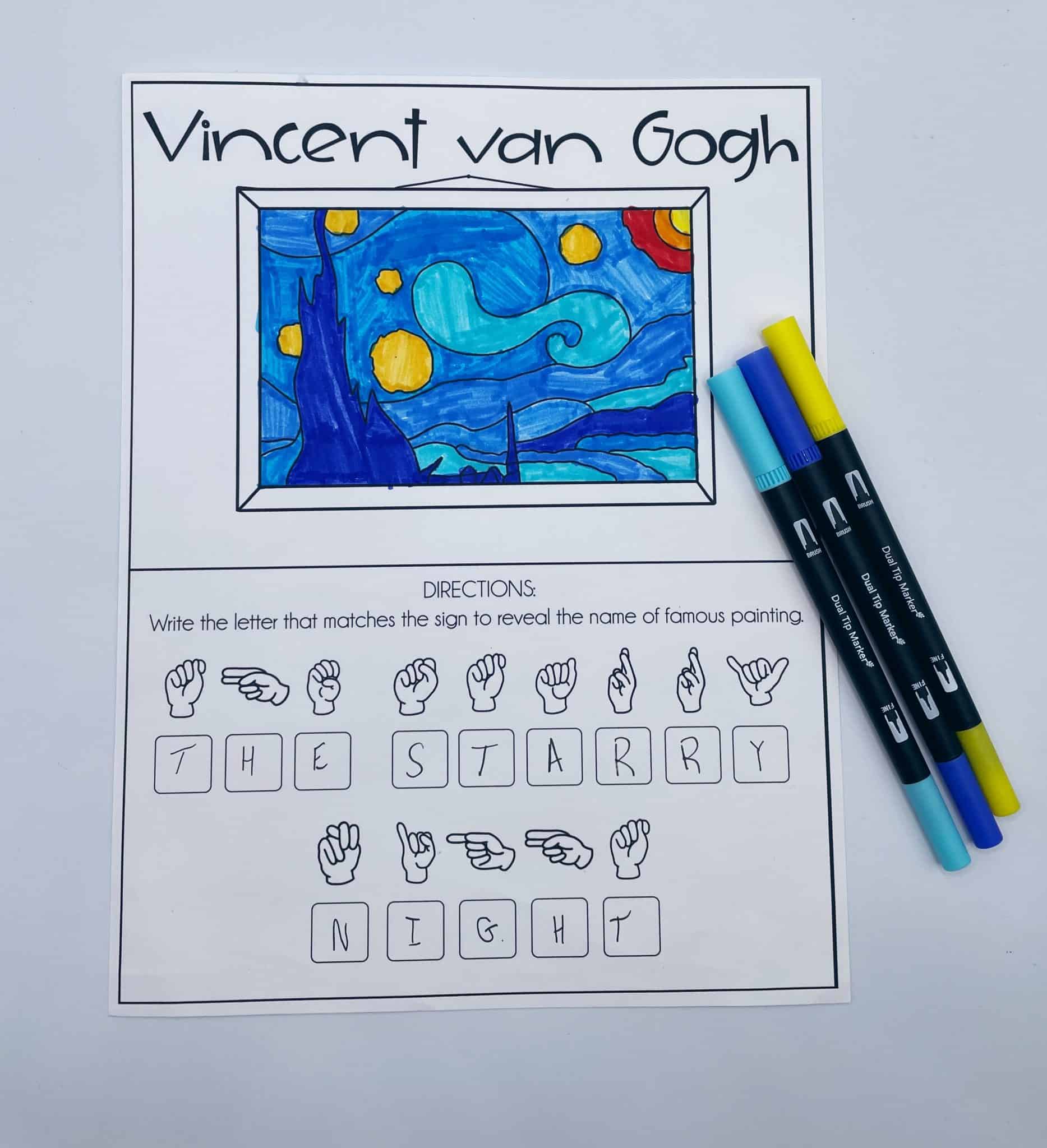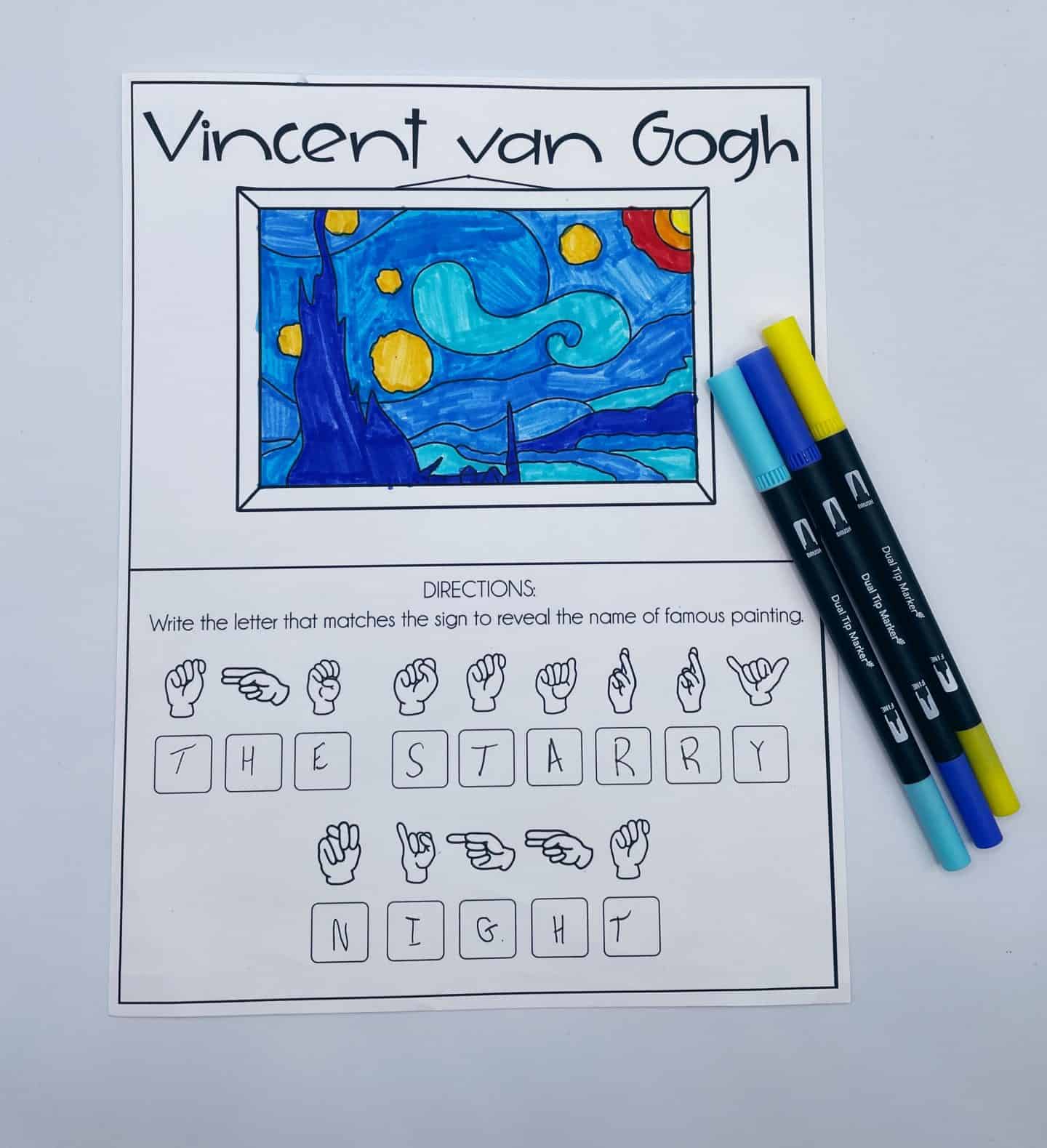 Grab your pens, crayons, or paints and either go crazy with the colors or try and make it look like the original. What we did was after he had found the names of the art, he colored them in the way he thought they would have been. Then compared the original with his new masterpiece.
If these printables have encouraged you to learn ASL too, check out the best ASL resources here, a lot of them are FREE. We have just completed Mr D ASL check out our review.
ASL Art Alphabet Decipher Printable
Make sure you choose the correct paper size and click on the shrink to fit button. All of our printables work better when printed on cardstock (this is the one we use and love.)
Last Updated on 24 August 2022 by homeschoolof1