25 Best Ways to Learn Sign Language Free – ASL & BSL for Homeschool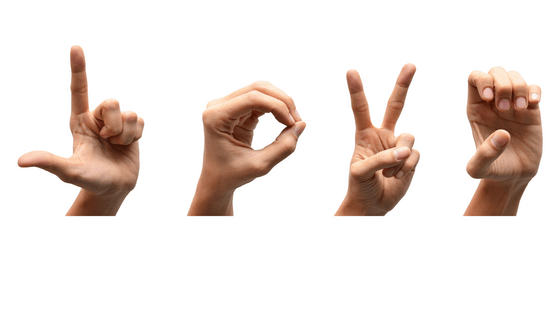 Learn Sign Language Free – yes it is totally possible, and we have included the best FREE resources we have found.
Before I go any further, I want to point out that I am going to be sharing resources for British Sign Language (BSL) and American Sign Language (ASL).
The reason I am talking about both is obvious if you are a regular follower of our blog, but if not I will quickly explain. We are British, however, we have been living in Florida now for two and a half years. So it is important for us to try and share resources with our followers from the UK as well as our new friends in America. But for us, we have been learning ASL.
**Disclosure – there may be affiliate links included in this post. **
So when it came to sign language I actually didn't know there were 2 different ones. In fact, there are hundreds of different sign languages, but I am only focussing on British Sign Language (BSL) and American Sign Language (ASL).
I wanted to share with you what I had found out about the differences, and then I have broken down how to learn BSL and how to learn ASL for FREE.
What is the Difference Between BSL & ASL
Well, they are completely different languages.
The main difference being ASL has a one-handed manual alphabet and a two-handed manual alphabet in BSL. Although there are similarities in vocabulary and signs, they can not be understood by each other's users.
Learn Sign Language FREE
It is so important to learn sign language, in fact in America, it is the third most used language, second only to English and Spanish.
ASL and BSL are both recognized as foreign languages, so they will fulfill students' foreign language requirements for high school and colleges. Make sure you double-check the University requirements though, as I have heard of some universities not accepting it. Check out our foreign language for homeschoolers post to see other options.
If you are looking in particular for BSL or ASL scroll back up to the table of contents to navigate easier to where you want to go.
Learn BSL (Mainly Used in the UK)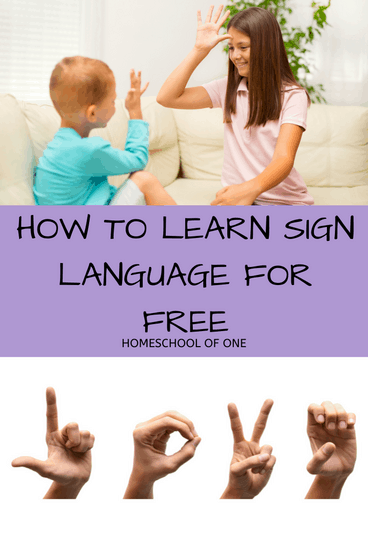 How to Learn ASL for Free (Mainly used in America)
If you feel that your child has come as far as they can, why not enroll them in an online class via Outschool. It will certainly help with conversational signing.
Mr D Math also has an amazing online class for American Sign Language (ASL)
Can you sign? If so what do you online classes do you recommend? Please let me know in the comments I would love to hear.
Last Updated on 6 October 2021 by homeschoolof1