Best Art Homeschool Curriculum That Kids Will Love
We love homeschooling, but, I am very aware of my abilities. Finding an art homeschool curriculum was very important.
Art is definitely not one of my talents! In fact, my 11 year old can already draw better than I can.
But of course, having an art curriculum for homeschooling was important to us. So I thought I would put together a huge list of online art classes for homeschoolers.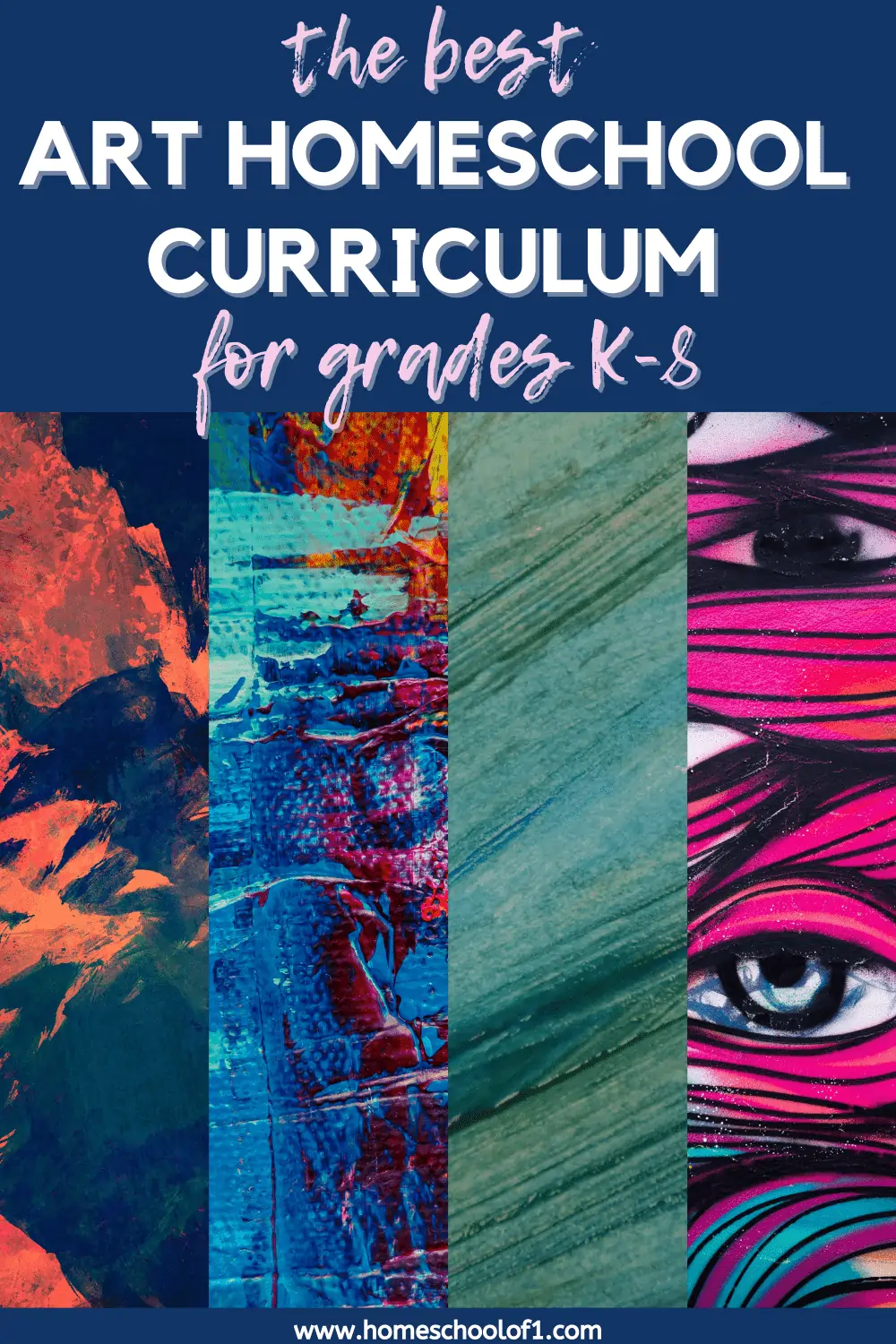 **There may be affiliate links in this post. You can read my full disclosure at the bottom of the page.**
Homeschool Art Curriculum
I am going to share with you our favorite art homeschool curriculum resources first. Then I will share our favorite Youtube channels. Finally, I will share the best art books that we use to supplement everything with.
If you are wanting to learn all about famous artists, our famous artist's coloring pages are a great way to not only learn a little about the artists but be able to color in their most famous works of art.
Learn even more about 30 of the greatest artists of all time with our artists research project.
SchoolhouseTeachers
What I love about SchoolhouseTeachers is that when you subscribe you gain access to ALL SUBJECTS and ALL GRADES! They have lots of art curriculum for preschool right through to high school credits.
Check out SchoolhouseTeachers for yourself.
Artistic Pursuits
This art curriculum was made for homeschool families, we have not yet used it. But, I have scoured the internet looking for reviews of Artistic Pursuits, and they all look great. Something we may come back to in the future.
Alpha Omega Art
Alpha Omega is an in-depth art curriculum for 7th-12th grade students to study the basic principles of artistic creation. A broad scope of topics is studied, including the principles of color, styles of art and perspective, portraiture, carving, and cartooning.
Atelier
Atelier is an art curriculum aimed at younger children between 4 and 8 years old. Included are DVDs, a parent and teacher manual, and all of the lesson modules.
How Great Thou Art
If you are looking for a high school art history curriculum this is the one for you. I don't normally recommend non-secular curriculums but this one gets excellent reviews, How Great Thou Art.
Twinkl
Twinkl although is mainly a paid resource they have lots of art worksheets for FREE. Check out our favorite Twinkl free resources these ones were for the artist George Stubbs.
Easy Peasy All in One Homeschool
A free and full curriculum from Easy Peasy, covers all types of art for grades 1-8. If you are looking for art lessons for high school they have you covered there too.
There is four years' worth of full art curriculum. Covering, ancient art, early American art, cultural, and modern art.
Khan Academy Art Curriculum
This free homeschool curriculum from Khan Academy is for the history of arts
If you are looking for a free fine art printable with an ASL Art alphabet decoder. Check out our new sign language worksheets for kids. There are 12 artists featured, including Michaelangelo, Van Gogh, Cezanne, and more.
Online Art Classes for Homeschoolers
Online art classes are definitely every homeschool mom's friend.
I do love workbooks, and of course, teaching myself.
But, in a subject such as art, when I am beyond useless there is nothing better than someone helping to teach! Check out our favorite kid's educational videos on youtube.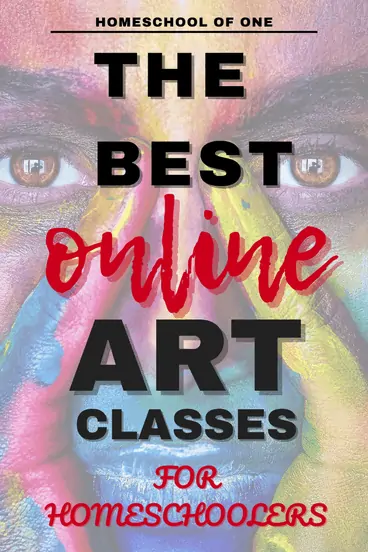 Outschool Art Class
We love using live online classes with Outschool and have taken many different classes. Check out our Outschool review. But the Outschool art classes are fantastic and varied.
For example. In the 11 year old age bracket, I could take the following art classes. How to draw realistic fruit; Star Wars drawing; and Oils landscape lessons. There are hundreds for everyone, from beginners to advanced. Try Outschool today you won't regret it.
Art For Kids Hub
We have been using Art for Kids Hub for many years and it is absolutely awesome. It is aimed at kids in grades K-8.
What we really love is it is really current, so they have lots of Fortnite drawings and Christmas themes.
This is one my son created a couple of years ago, and it is still one of my favorites.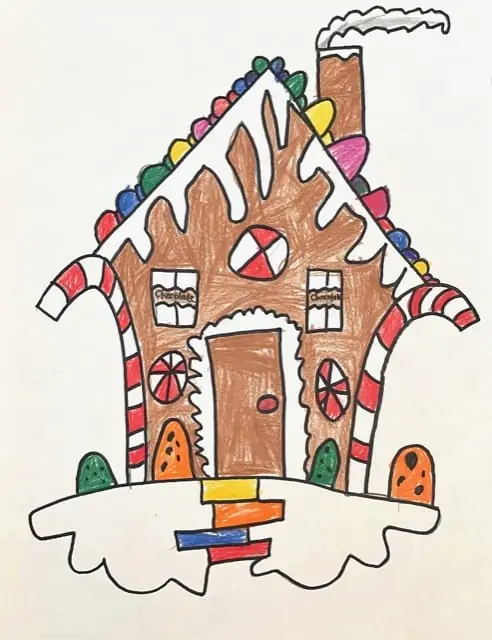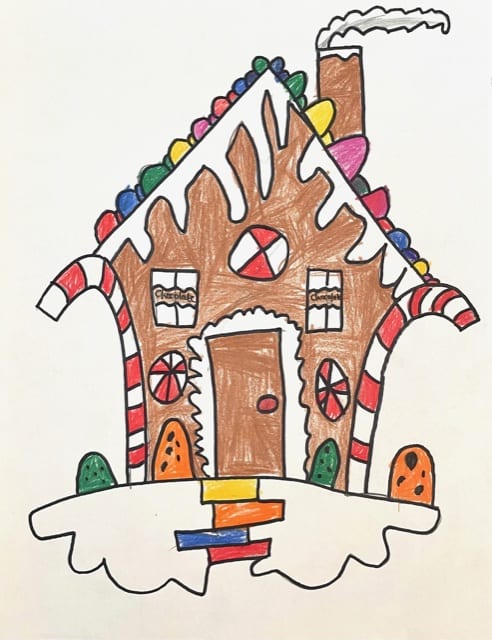 Cartooning Club How to Draw
This is my son's current number 1 pick for slightly older kids. Cartooning Club has lessons for Star Wars, Anime, Marvel, and pretty much any other character you can think of.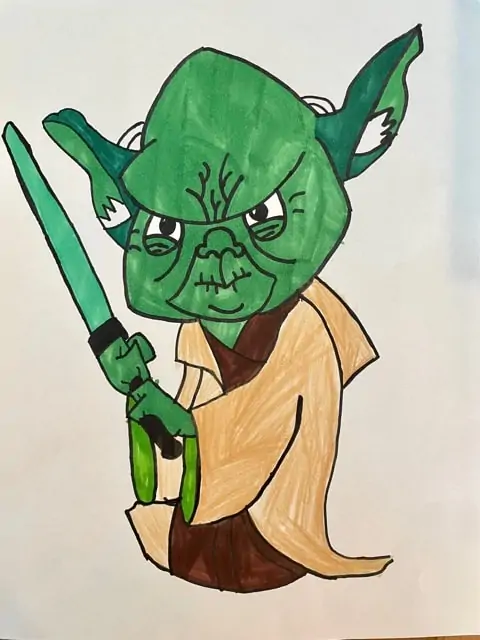 The Art Sherpa
Acrylic painting tutorials for kids and adults alike. With hundreds of tutorials at Art Sherpa, you will definitely find something you enjoy.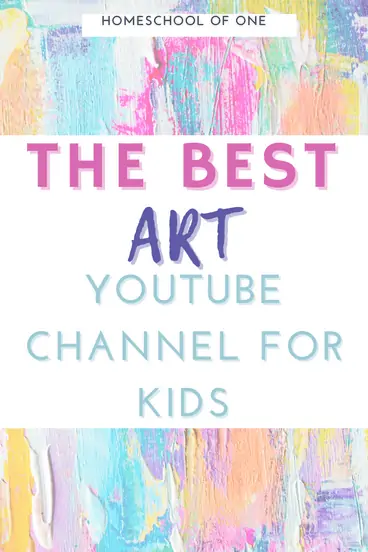 Bob Ross
Bob Ross and the Joy of Painting, is certainly a classic, and a must for older children and adults. Great if you want to start acrylic painting. He makes it look so easy, and I could listen to his voice all day! If you are a Bob Ross fan, why not treat your kids to these Bob Ross painting kits.
Face Drawer
Learn how to draw your favorite characters from movies and video games. Face Drawer also shares some other crafty ideas.
Magic Cat
Magic Cat is a much smaller youtube channel and is not regularly updated like the other suggestions, but I loved this Deadpool riding a unicorn!!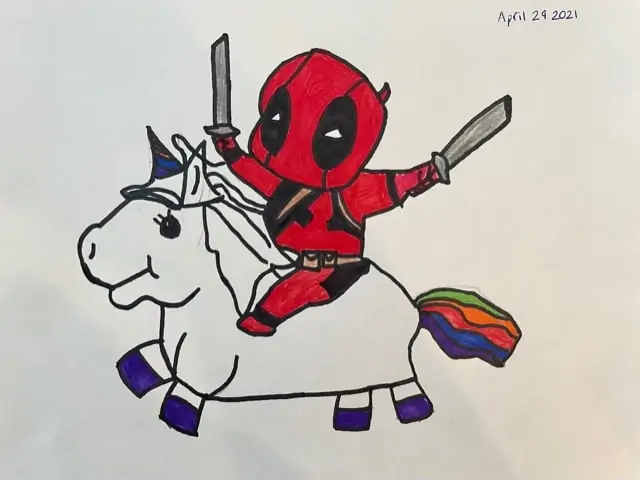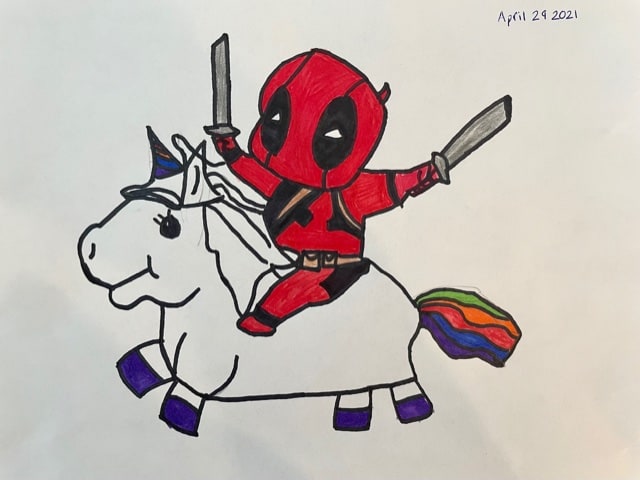 Homeschool Art Books
We love books in our homeschool, and we highly recommend these art books to help with your art curriculum.
The Arts: A Visual Encyclopedia
Art: The Definitive Visual Guide is the book we use weekly and is shown below. If you only get one art book I recommend this one.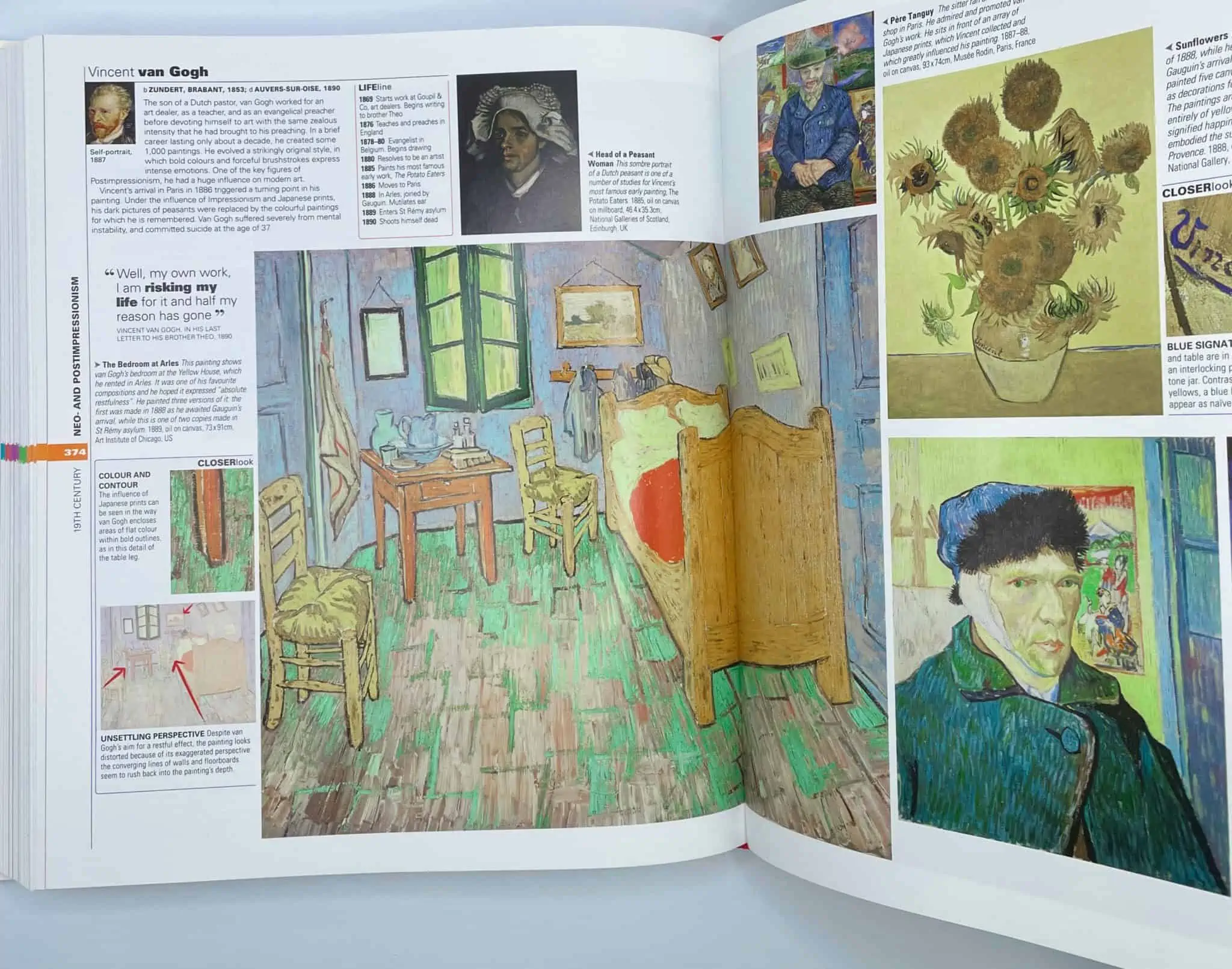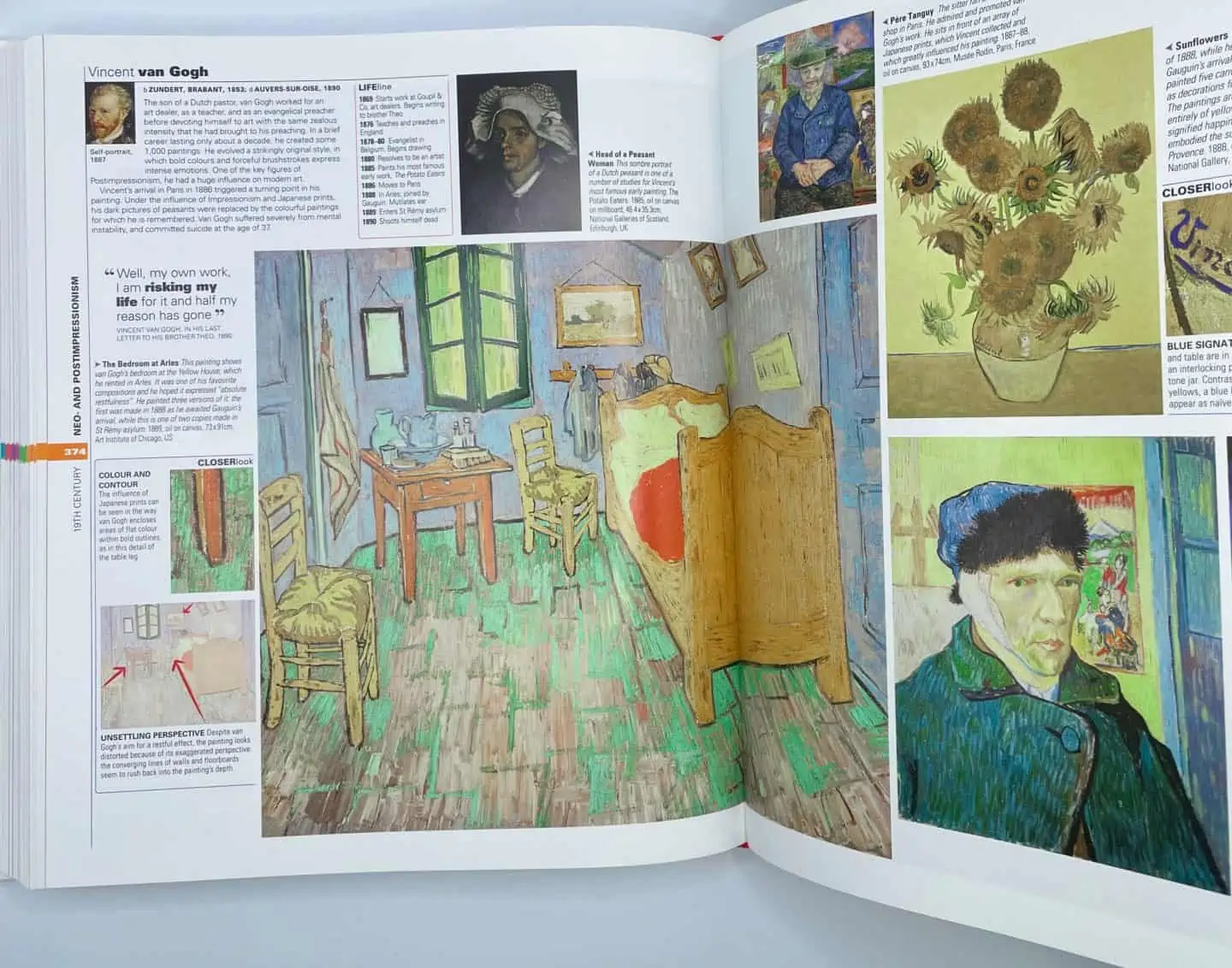 The Story of Paintings: A history of art for children.
I think you are going to love 15 of the best gifts for kids who love art and our KiwiCo Doodle Crate review.
Last Updated on 1 June 2023 by homeschoolof1