22 Best History Board Games That Help History Come Alive
Want to have a little history lesson without hearing the kids moan that they are bored? Check out this list of top 22 history board games for kids of all ages. There's something on here that will interest everyone.
We love history in our home, although for elementary school it is one of the few subjects we didn't have an official curriculum for. We kind of just made it up! Check out what homeschool history curriculum we use along with gameschooling.
Now we are in middle school though we have started to use History Odyssey from Pandia Press, check out our review.
Playing educational board games has been a huge part of our homeschool from the very beginning. It brings the harder subjects to life.
I think you will also enjoy our favorite geography board games.
These history board games make some of the best gifts for history lovers.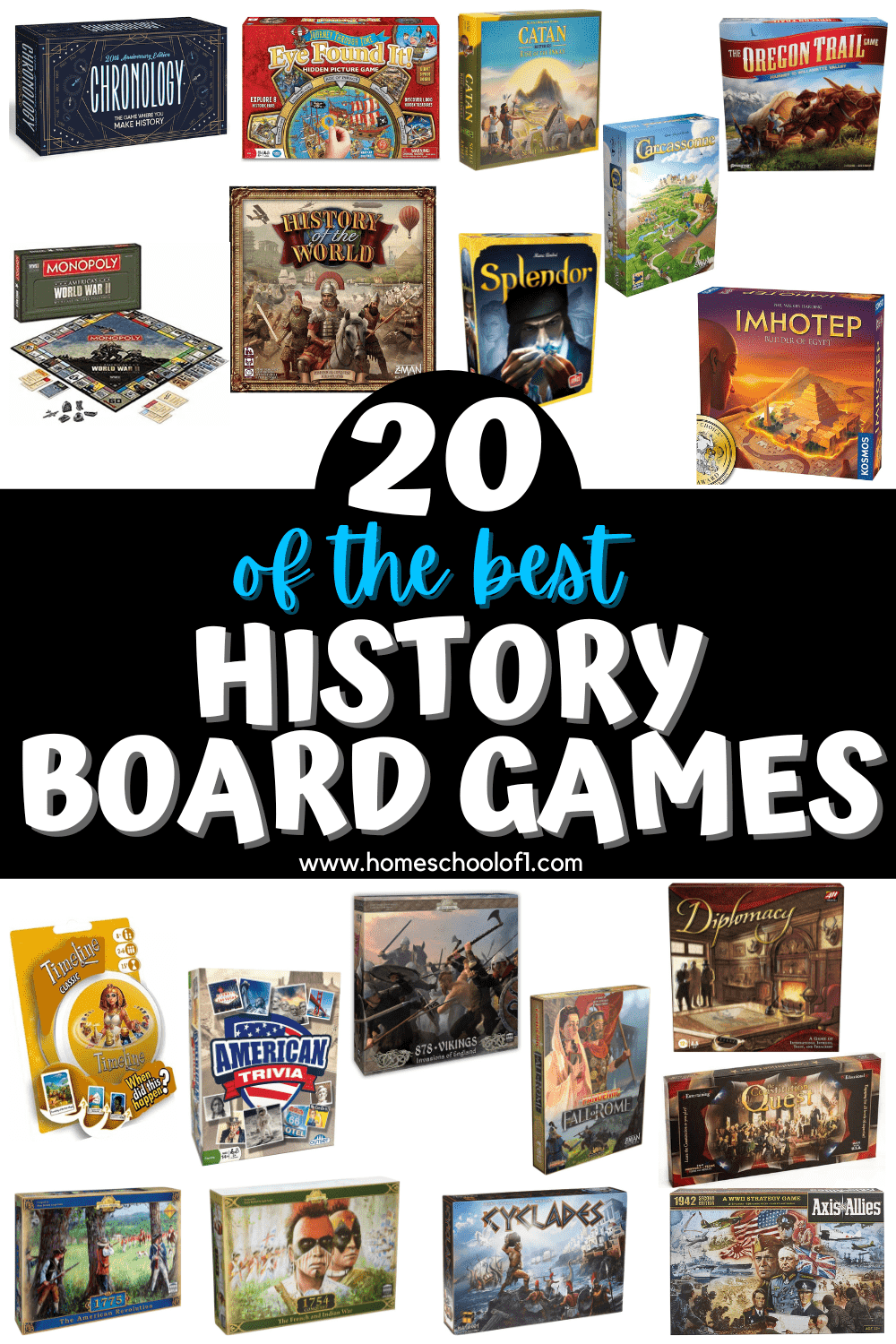 **There may be affiliate links in this post. You can read my full disclosure at the bottom of the page.**
Board Games for History
If I had to pick my top 2 favorite history board games I would have to choose, Chronology and Trekking Through History. But all of these history games are so much fun and perfect to play when they are studying the time period in history class.
Trekking Through History
Trekking Through History is a new game from the creators of Trekking the National Parks.
Check out our detailed Trekking through History review to see why we love it, and how we use it in our homeschool.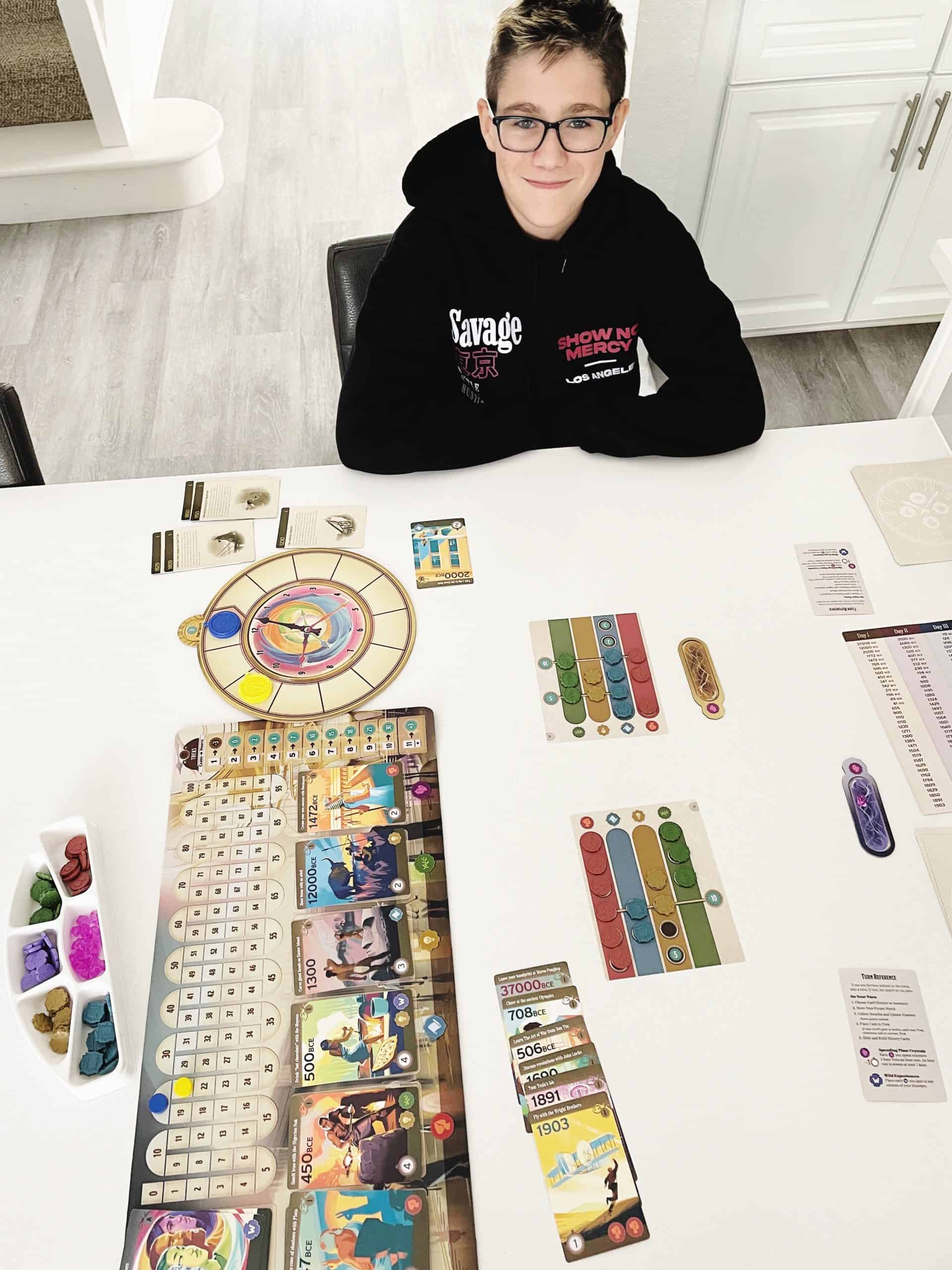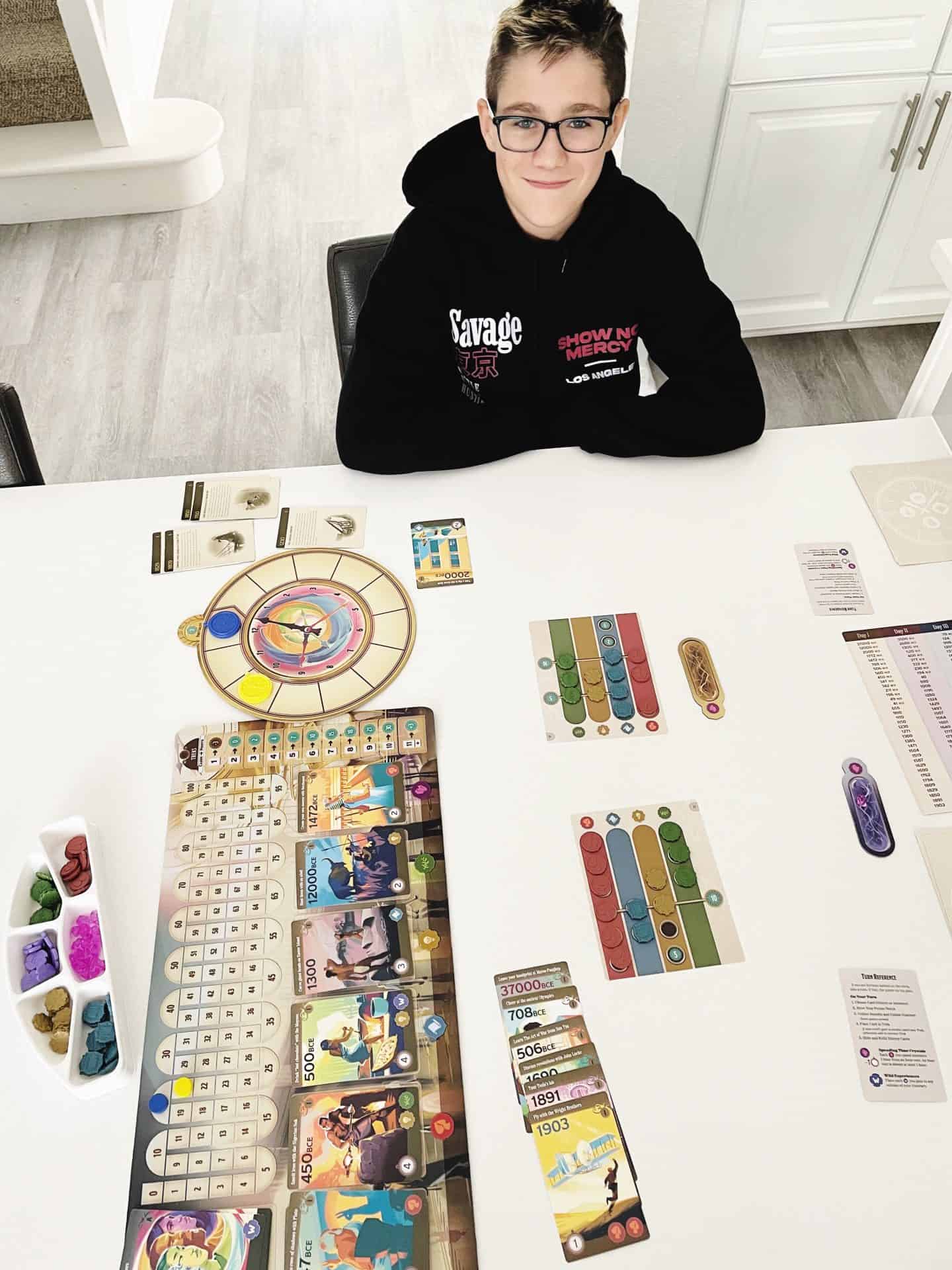 Chronology
Chronology is probably our absolute favorite board game that we play. It is such a simple game that is so much fun.
Chronology is aimed at kids over the age of 14 but I think anyone over the age of 10 could easily play it. It is basically a game where you have to think if the date is before or after the dates you already have.
What I really love is that this is such a fun history lesson without knowing it!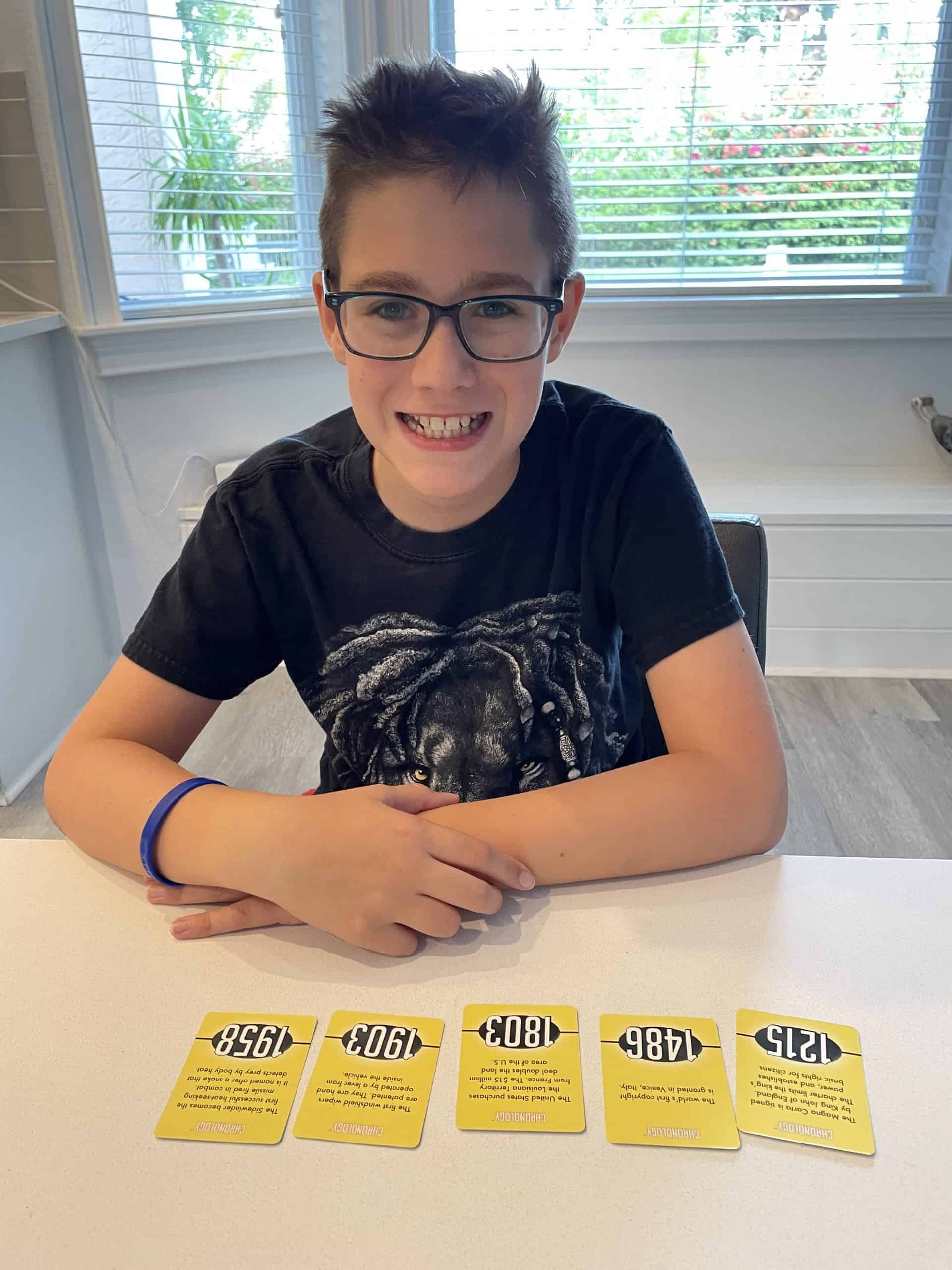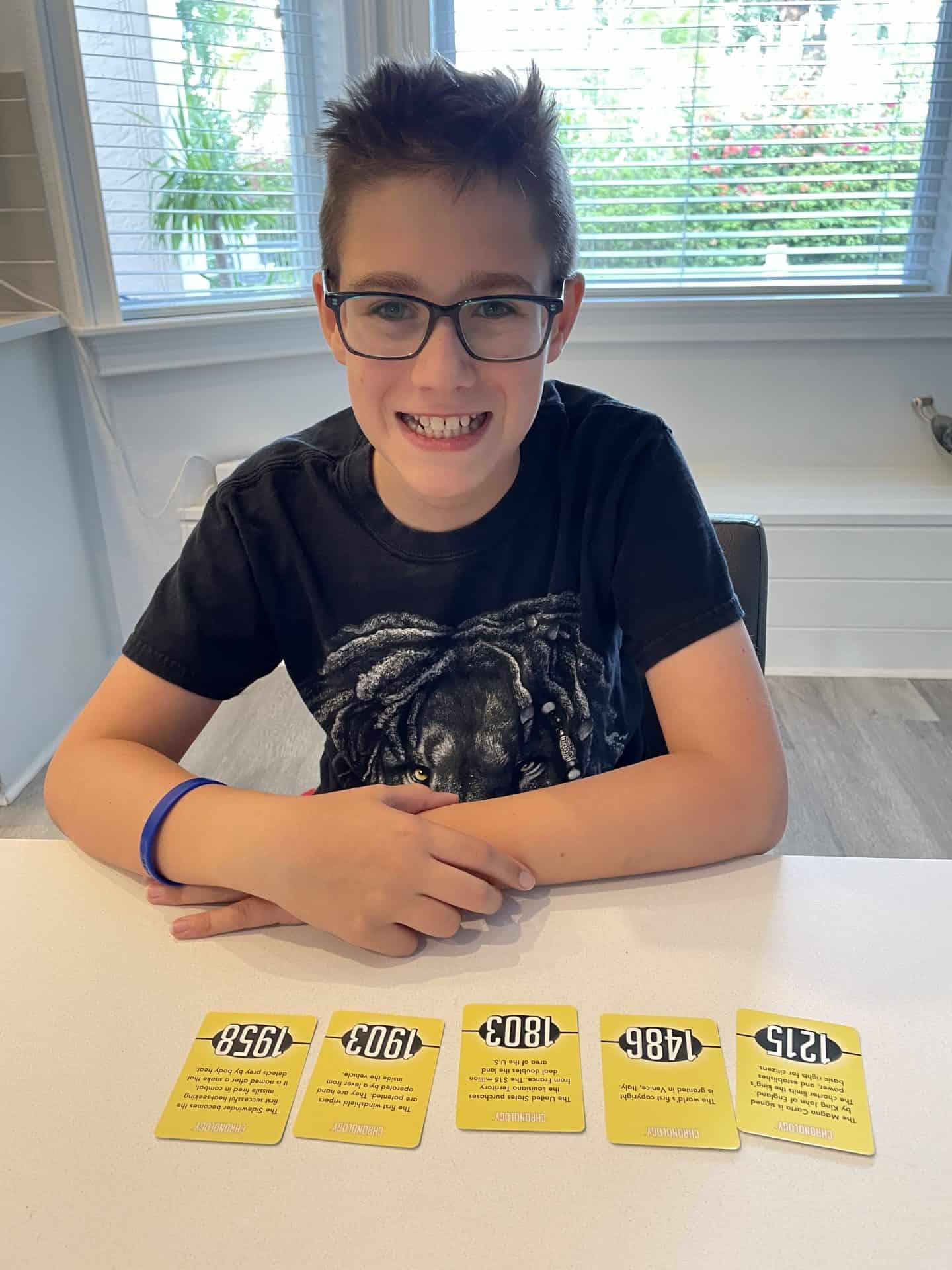 HerStory
HerStory is a new history board game from the creators of Trekking through History listed above.
It celebrates 120 women from past and present and is an absolutely fantastic game, let's tell her story for a change.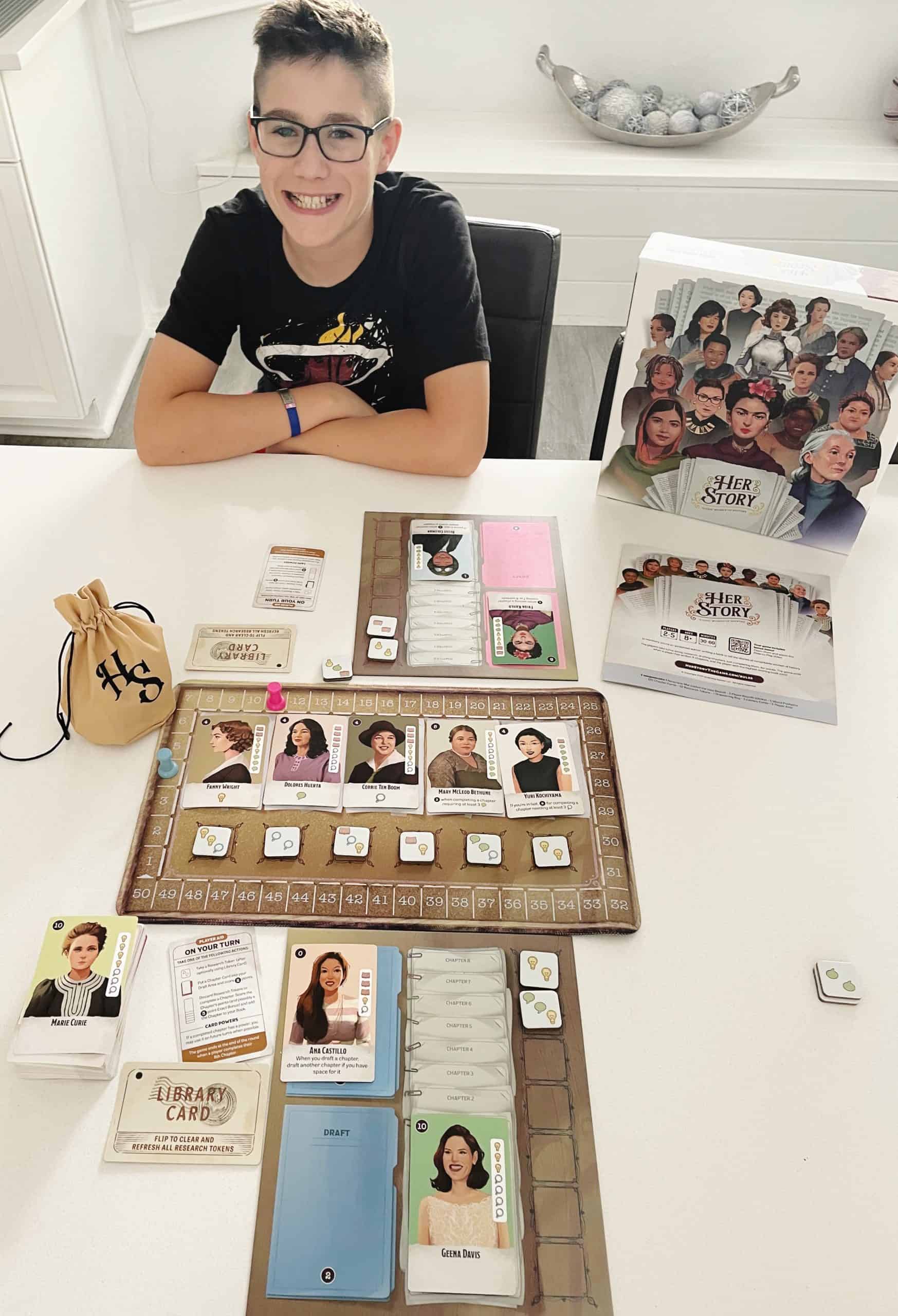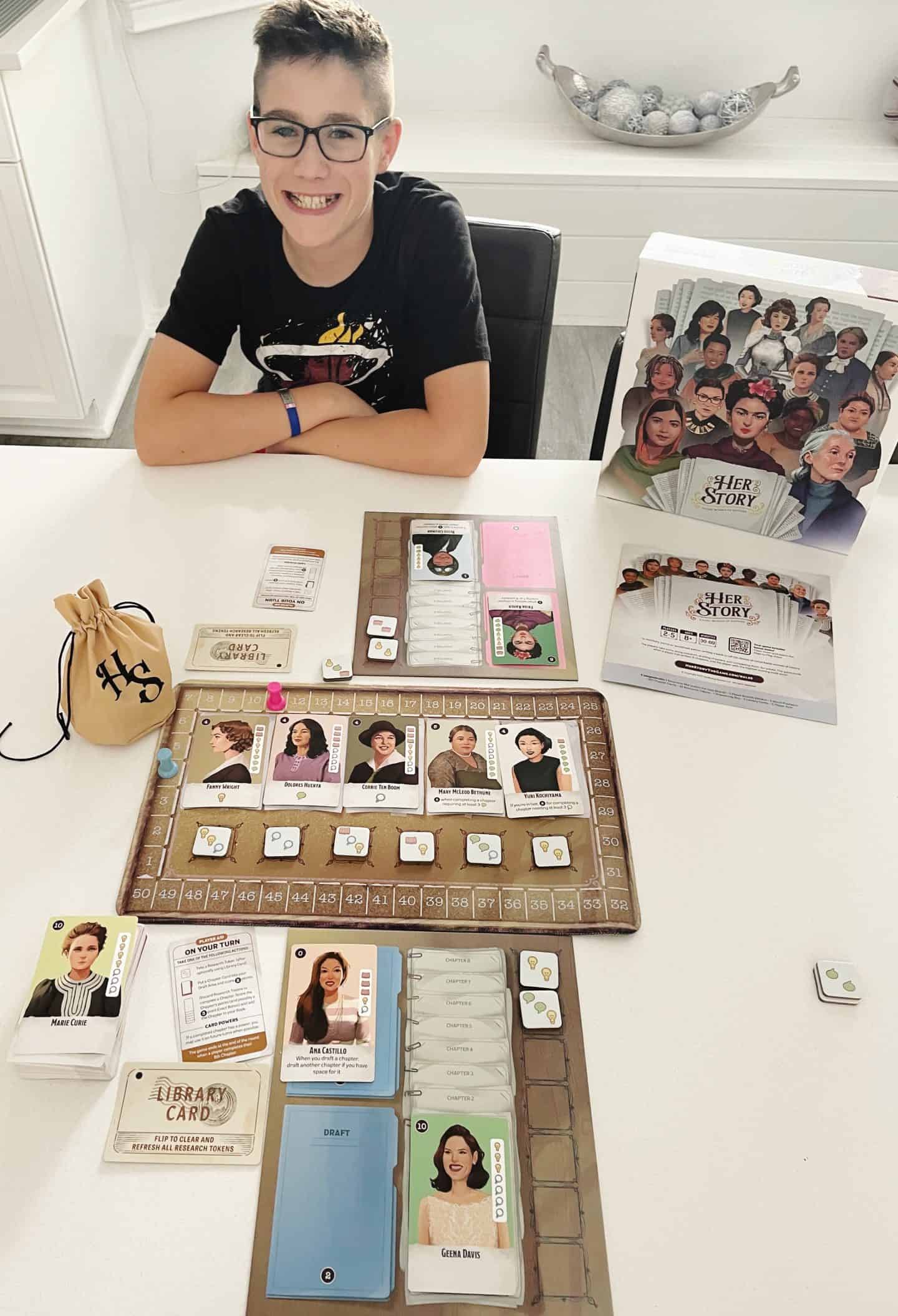 Carcassone
Carcassone is a history board game we have been playing for years. The aim of the game is to build the area around a city one tile at a time.
Check out our detailed Carcassone review here.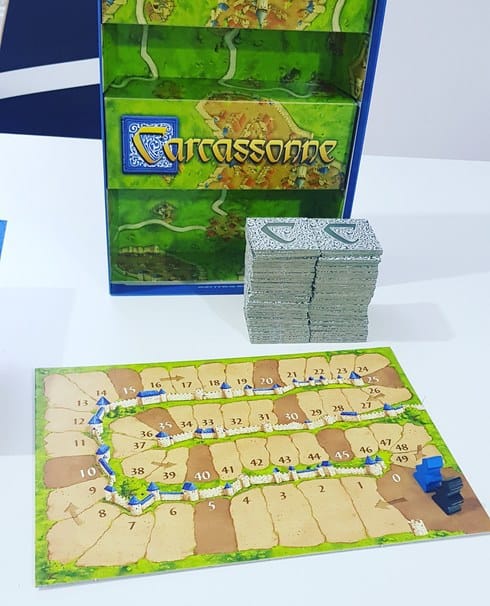 Catan
Catan Histories for children aged 12+, a rise of the Inkas board game.
Long before the Inkan Empire rose to dominance in Peru, many advanced indigenous cultures developed and declined in the Andean regions of South America. This is a great history board game to play when studying the Inkas.
History of the World
History of the World is a really long game, give yourself between 2 and 3 hours to play this with older kids.
Monopoly WWII
Monopoly WWII is a game I only actually came across while writing this post. I don't know why I am surprised as they have a board game for everything!
This game, like all Monopoly's, is a fantastic game and just had to be included in our top 20 history board games!
The Oregon Trail
The Oregon Trail is a fantastic game where you race to Willamette Valley to seek your fortune in the West!
Diplomacy
Diplomacy is another European board game set before WWI this strategic board game will help you expand your empire.
Play as one of the great powers of Europe, UK, Germany, France, Italy, Russia, Turkey, or Austria-Hungary.
Eye Found It
Eye found it is a fantastic history board game for younger children.
In fact, it is our absolute favorite history board game for kids under the age of 8. Explore 8 historic eras and discover 1,000 hidden treasures.
Way Back When in History
Way Back When in History is aimed at slightly younger children and is all about American history.
It is a really fun way to learn about the Explorers, 13 Colonies, American Revolution, the Constitution, and the Civil War.
Constitution Quest Game
The Constitution Quest game is a really fun history board game. It even includes Includes a complimentary copy of the Constitution and Declaration of Independence.
Splendor
Splendor is a fun strategy game to build Renaissance Europe's most lucrative and prestigious jewelry business.
Pandemic
Pandemic Fall of Rome where you travel back in history to the time of the world's greatest empire: Rome.
You must recruit armies, fortify cities, forge alliances, and face off against the invading hordes in battle in order to stop the fall of Rome! Check out our Pandemic board game review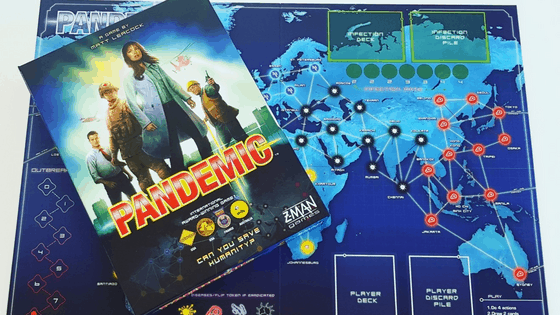 American Trivia Game
American Trivia Game is a great card game with over 1000 questions all about America.
878 Vikings Invasion of England
878 Vikings Invasion of England set up your Saxon figures to prepare for the Viking invasion! Then let the game begin! We love this game, especially as we are from England (right in the middle of the country.) Saving England as you play.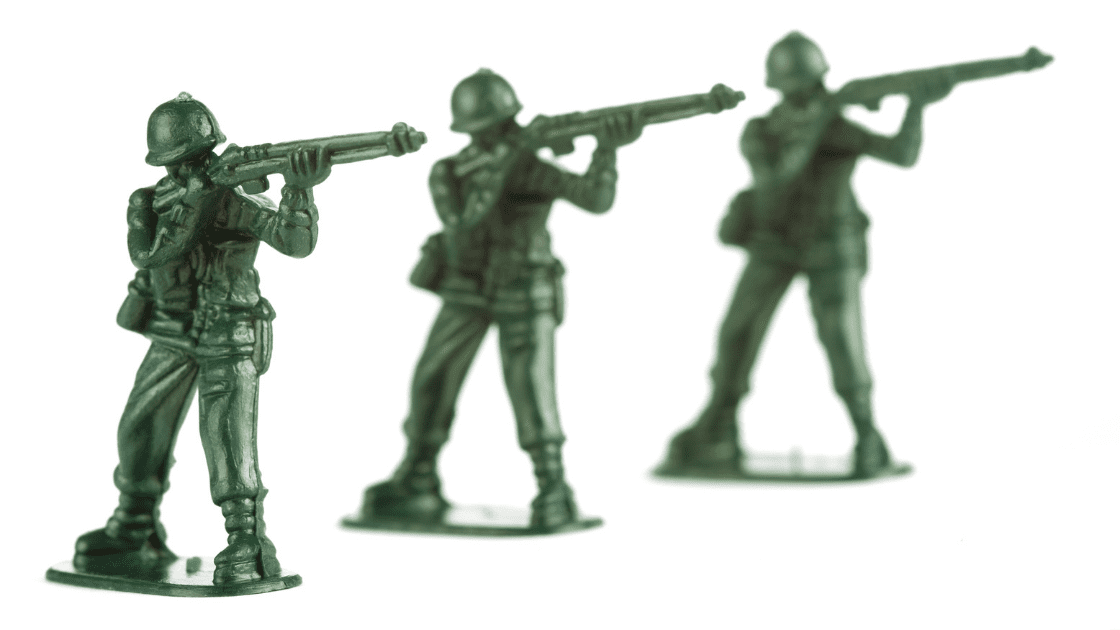 Timeline Classic
Timeline Classic is a great card game to learn all about history, perfect for kids 8+.
Imhotep
Imhotep is an ancient Egyptian architect's dream come true. Blocks of stone are being transported to construction sites with the goal being for them all to reach their desired position in time. This is a great game to play while studying Ancient Egypt.
Axis & Allies 1942
Axis & Allies 1942 is a WWII strategy game. This has a large gameboard and over 400 plastic soldiers, artillery, submarines, and destroyer units.
Cyclades
Cyclades is set in mythological Greece. Battles are fast and ruthless, and they even add mythological monsters to fight.
1754 Conquest: The French and Indian War
1754 Conquest: The French and Indian War is a history board game that is an exciting and educational way to learn about the French & Indian War. It requires strategy, and teamwork with group interaction that leads everyone's thoughts into making decisions on what they should do next!
1775 Rebellion The American Revolution
1775 Rebellion The American Revolution is made by the same company as some of the previous games. This is a fantastic way to help learn about the American Revolution and the game ends with the signing of the Treaty of Paris.
I think you are also going to enjoy our top 10 homeschool history books.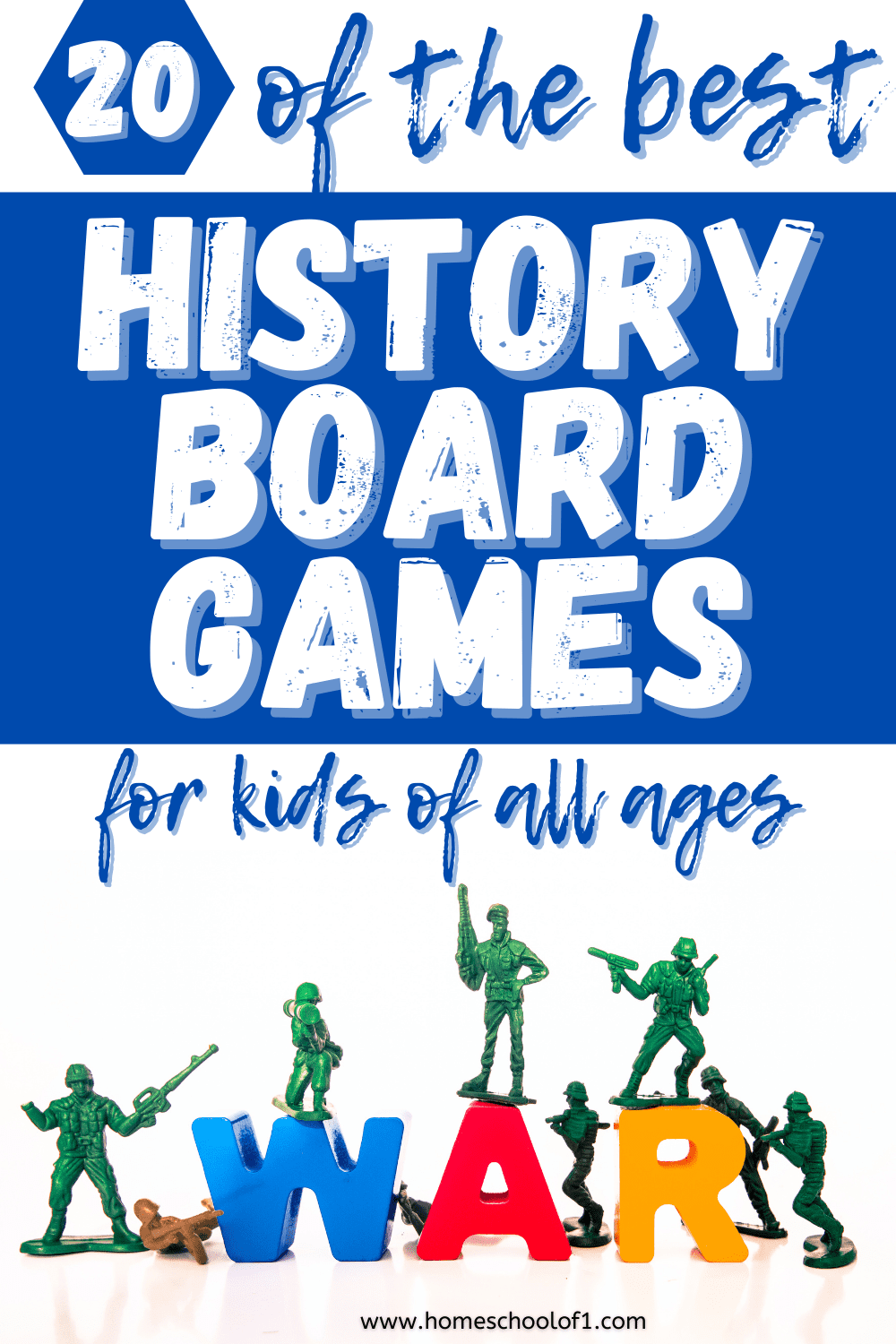 Last Updated on 1 December 2022 by homeschoolof1