23 Best Easter Books For Kids Of All Ages
Discover a world of enchantment with our captivating collection of Easter books for kids!
As the spring season blooms and Easter joy fills the air, join us in exploring a delightful array of stories designed to spark imagination and create treasured moments.
From mischievous Easter bunnies embarking on extraordinary adventures to thrilling egg hunts that lead to unexpected discoveries. These specially crafted tales are perfect for snuggling up with little ones and sharing the magic of the season.
These Easter books promise to immerse young readers in a world of joy, kindness, and the true spirit of Easter. Get ready to embark on a journey filled with excitement, friendship, and the wonders of this special time of year!
If you are looking for even more Easter activities for kids check out our latest post.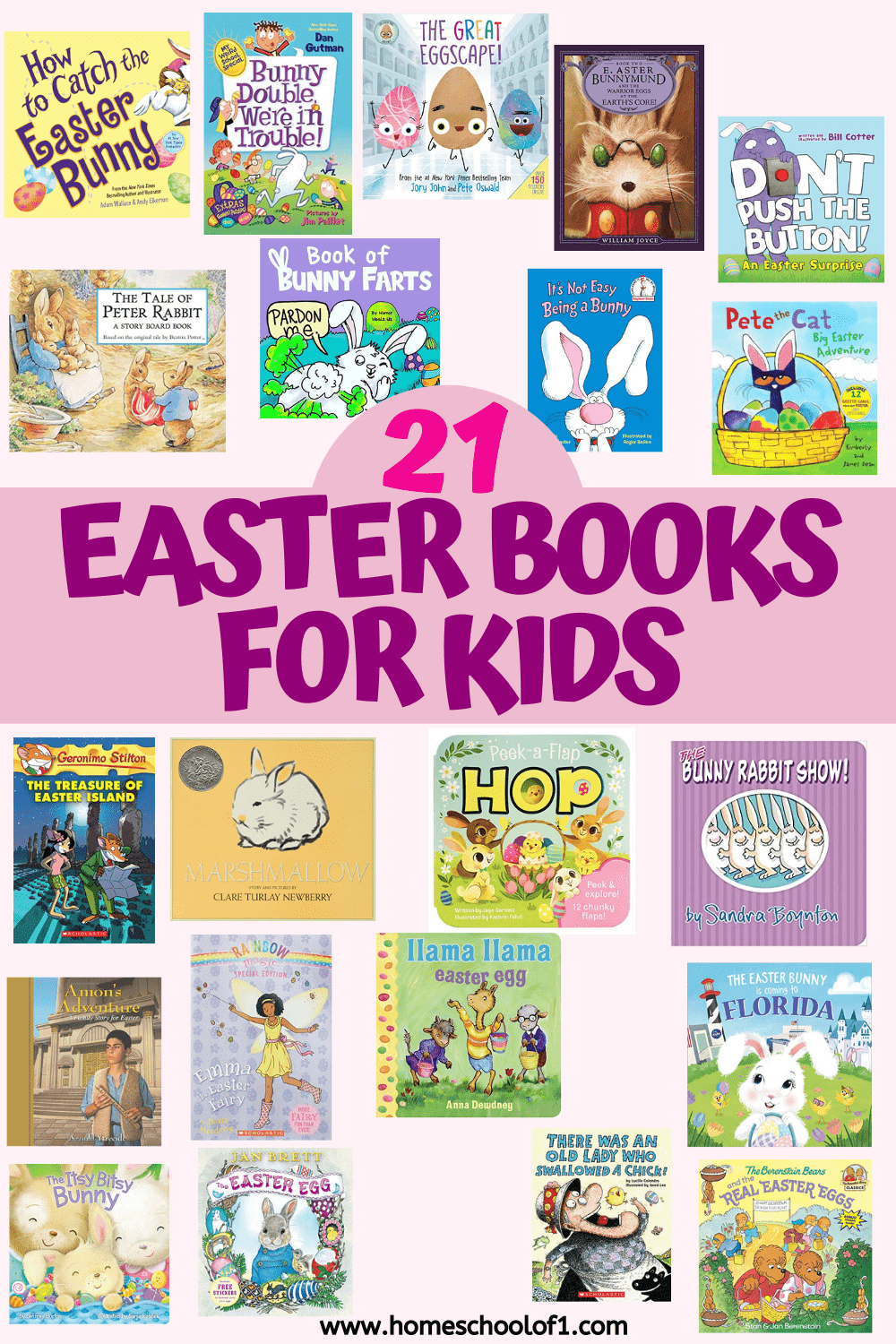 **There may be affiliate links in this post. You can read my full disclosure at the bottom of the page.**
Free Easter Printables
Get ready to add an extra dose of Easter fun with our fantastic collection of free Easter printables!
Unleash your creativity with our charming Easter bookmarks to color, adding a personal touch to your reading adventures.
Challenge your mind with our exciting Easter word scramble. A puzzle that promises to keep you entertained while unraveling holiday-themed words.
Embark on a delightful Easter word search. A perfect activity for kids and adults alike, as you hunt for words that capture the spirit of the season.
And if you're up for an outdoor adventure, our Easter scavenger hunt clues will lead you on a thrilling journey to discover hidden treasures and create lasting memories.
Whether you're looking for coloring delights, brain-teasing challenges, or exciting outdoor quests, our free Easter printables have something for everyone to enjoy. Let the Easter festivities begin!
Last Updated on 3 September 2023 by homeschoolof1