21 Best Books for Easter For Kids Of All Ages
We just love books in our homeschool, we have them literally in every room of the house. We buy new ones for every holiday too! The books in this list are literally the best books for Easter we could find.
Most of the books in this list are picture books, but there are two nonfiction books that you can read and use in your homeschool or in the classroom too.
My son absolutely loves reading, check out our favorite book lists for kids there are over 20 book lists included for kids of all ages, for school, for reading, and for every season. Plus lots of free book printables. These kids' Easter books are so much fun and will definitely get you in the Easter spirit!
You will also enjoy our free Easter bookmarks to color, there are 6 different ones to print out and get creative with.
If you are looking for even more Easter activities check out our latest post.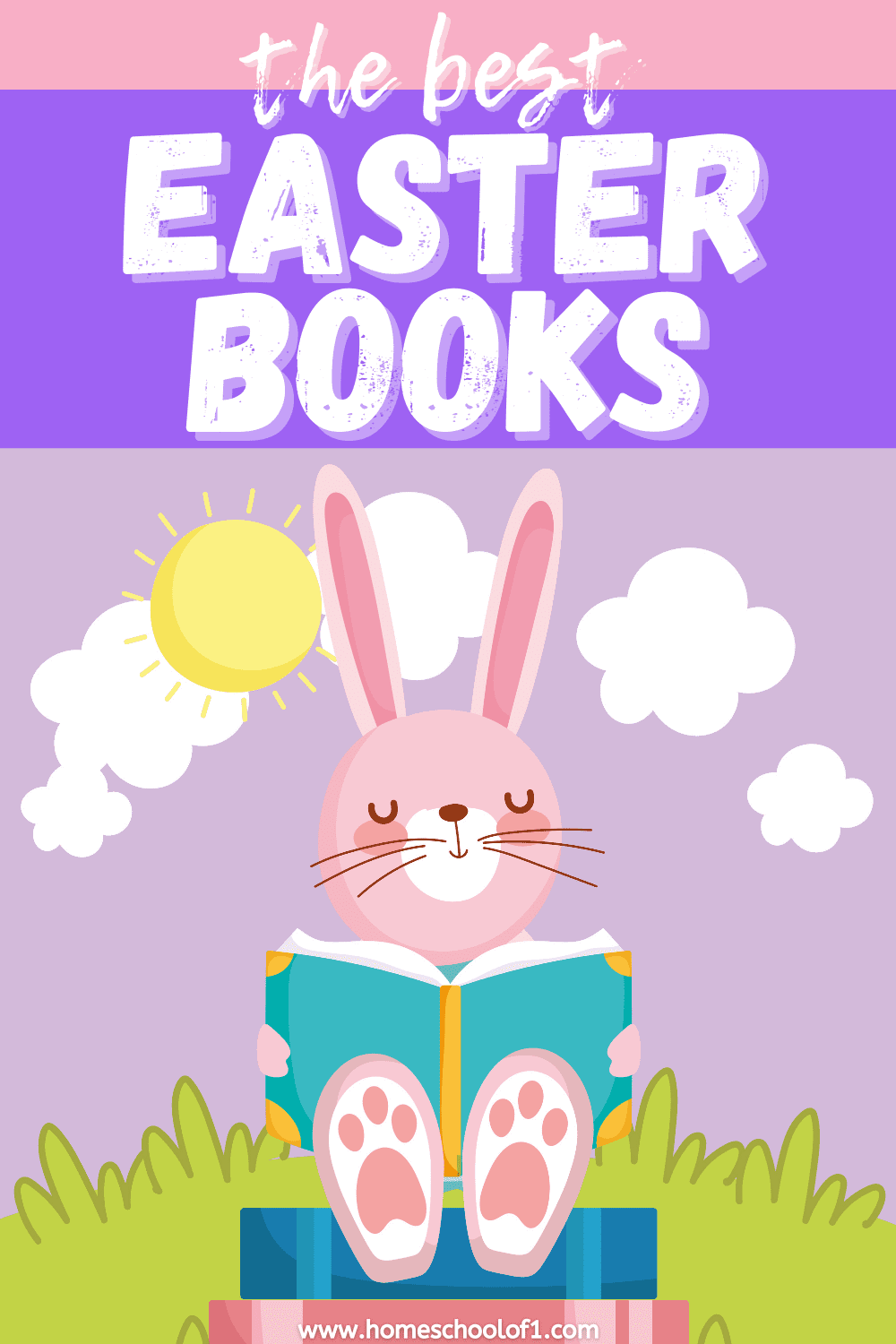 **There may be affiliate links in this post. You can read my full disclosure at the bottom of the page.**
Easter Board Books
The Tale of Peter Rabbit Story Board Book. We have always enjoyed Peter Rabbit, and I remember fondly as a little girl loving reading them. This board book is just perfect as an Easter gift.
Llama Llama Easter Egg from the New York Times bestselling series.
The Bunny Rabbit Show is a really colorful and joyful board book, perfect for 2-year-olds this Easter.
Peek-a-Flap Hop is a fantastic book. Some of my favorite memories of Freddie were when he was fascinated by peek a flap books. He used to get so excited to see what was hiding in the book!
The Itsy Bitsy Bunny is an Easter take on Itsy Bitsy Spider, and the pictures are super cute.
Don't Push the Button. We haven't read this one, however, we had the first one he wrote in this series. It is fabulous, in fact, I am laughing while writing this. This was a firm favorite when Freddie was younger, and his face was just a picture! I highly recommend this book.
Easter Picture Books
The Easter Bunny Is Coming to Florida or any state or country are just lovely books. We have also had the Santa is coming to books also. They are really special and something the kids will look book at for years to come.
The Berenstain Bears and the Real Easter Eggs. These books need no introduction and appear in absolutely every kids book guide we write.
The Good Egg Presents: The Great Eggscape! This wonderful book also includes 2 pages of stickers for the kids to use to decorate their Easter eggs.
It's Not Easy Being a Bunny. Originally created by Dr Seuss, so you know what you are getting here. An absolutely excellent book!
Book of Bunny farts. I dislike this book, but I had to add it as Freddie and all of his friends loved this kind of toilet humor! I have to admit though, it is fairly funny!
There was an old lady who swallowed a chick. This old lady really does get around, in the last book guide we wrote she swallowed a clover!
The Easter Egg is absolutely beautifully illustrated and a lovely Easter read-aloud.
Pete the Cat: Big Easter Adventure is a #1 New York Times bestseller!
How to Catch the Easter Bunny we absolutely love these books and the entire how to catch the book series.
Easter Reading Books
Marshmallow is a great read-aloud or a nice reading book for children aged between 6 and 8.
Emma the Easter Fairy. Part of the Rainbow magic book series and is aimed at readers between the age of 7-10
E. Aster Bunnymund and the Warrior Eggs at the Earth's Core! This is a great book about a bunny who is highly skilled in martial arts.
My Weird School Special: Bunny Double, We're in Trouble! This is part of the fantastic My Weird School series, which has sold over 12 million copies. A perfect read for kids aged 6-10.
The Treasure of Easter Island. About Easter Island and not Easter per se, however, it is a great book for older kids for Easter.
Amon's Adventure: A Family Story for Easter. A religious storybook, but I wanted to include it as although we are very much secular homeschoolers if I find a good book I will add it.
I think you are also going to love:
Last Updated on 25 January 2023 by homeschoolof1