Best Geometry Homeschool Curriculum for High School
Does the thought of teaching geometry to your high schooler have you freaking out? Yes me too! But I have the answer, Mr. D. Math has the best geometry homeschool curriculum for your high schoolers.
There is something about the word geometry that fills me with dread. We are a math-loving house, and algebra is our jam. Both me and my husband find it fairly easy, and our son does too.
That is not the case with geometry, well certainly not for me. As I am the homeschool parent in our home I had to find an excellent homeschool curriculum so I didn't need to worry about it.
Teaching high school math is definitely not how it was when I was in school 30+ years ago. So I needed to find a geometry curriculum that would not need any help from me!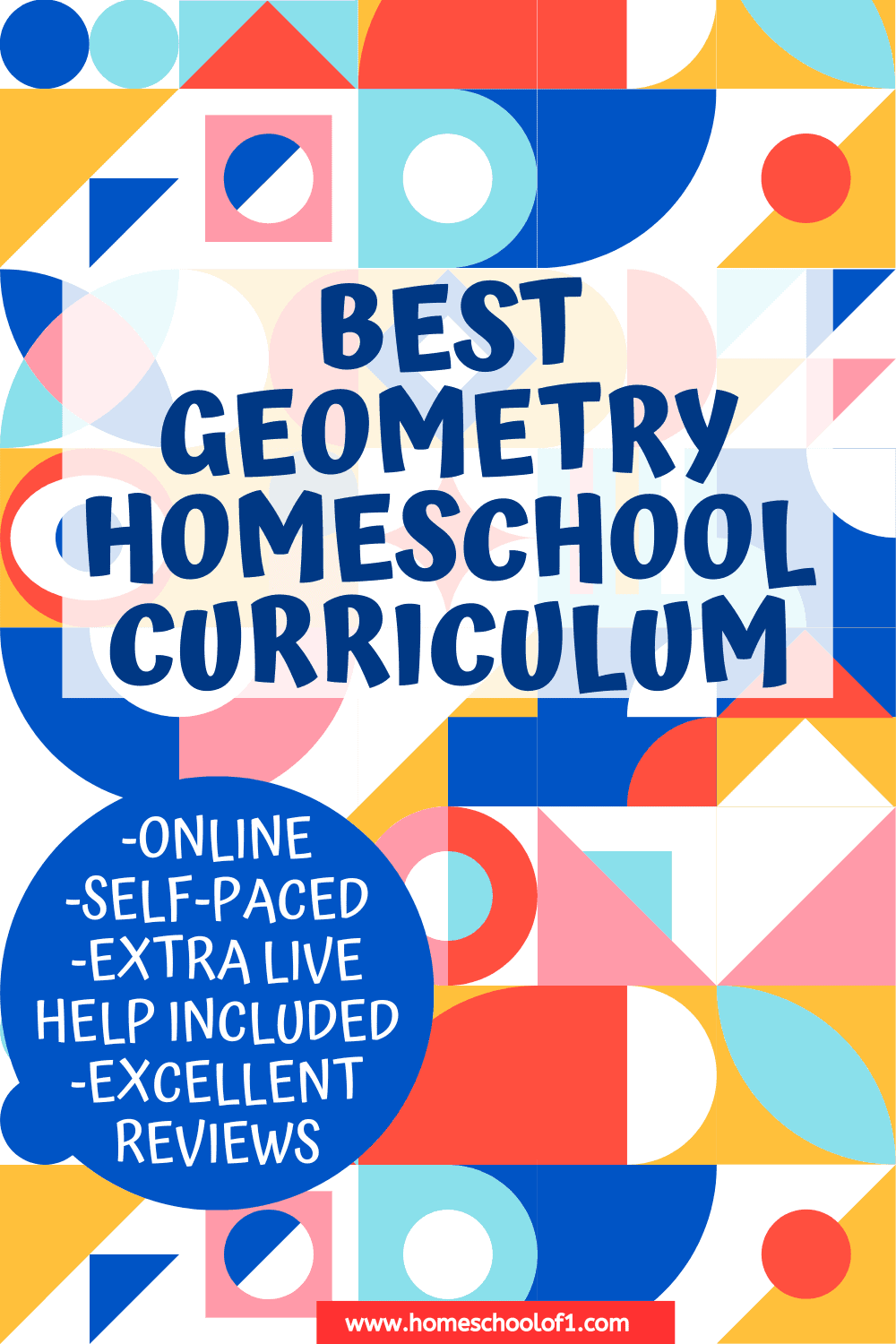 **Disclosure: I was compensated for my time to write this post. As always, all thoughts and opinions are my own. I only share resources that I would use with my own family and those that I believe other homeschool families will enjoy. There may be affiliate links in this post.**
High School Geometry Made Easy
After lots of research, we returned to our favorite Mr D Math for homeschool math.
Geometry doesn't need to be hard or indeed feared if you have the right curriculum in place.
Yes, geometry is hard, even for us math lovers. But with the correct teacher and the correct approach, you can learn it step by step in a relaxed, and enjoyable way.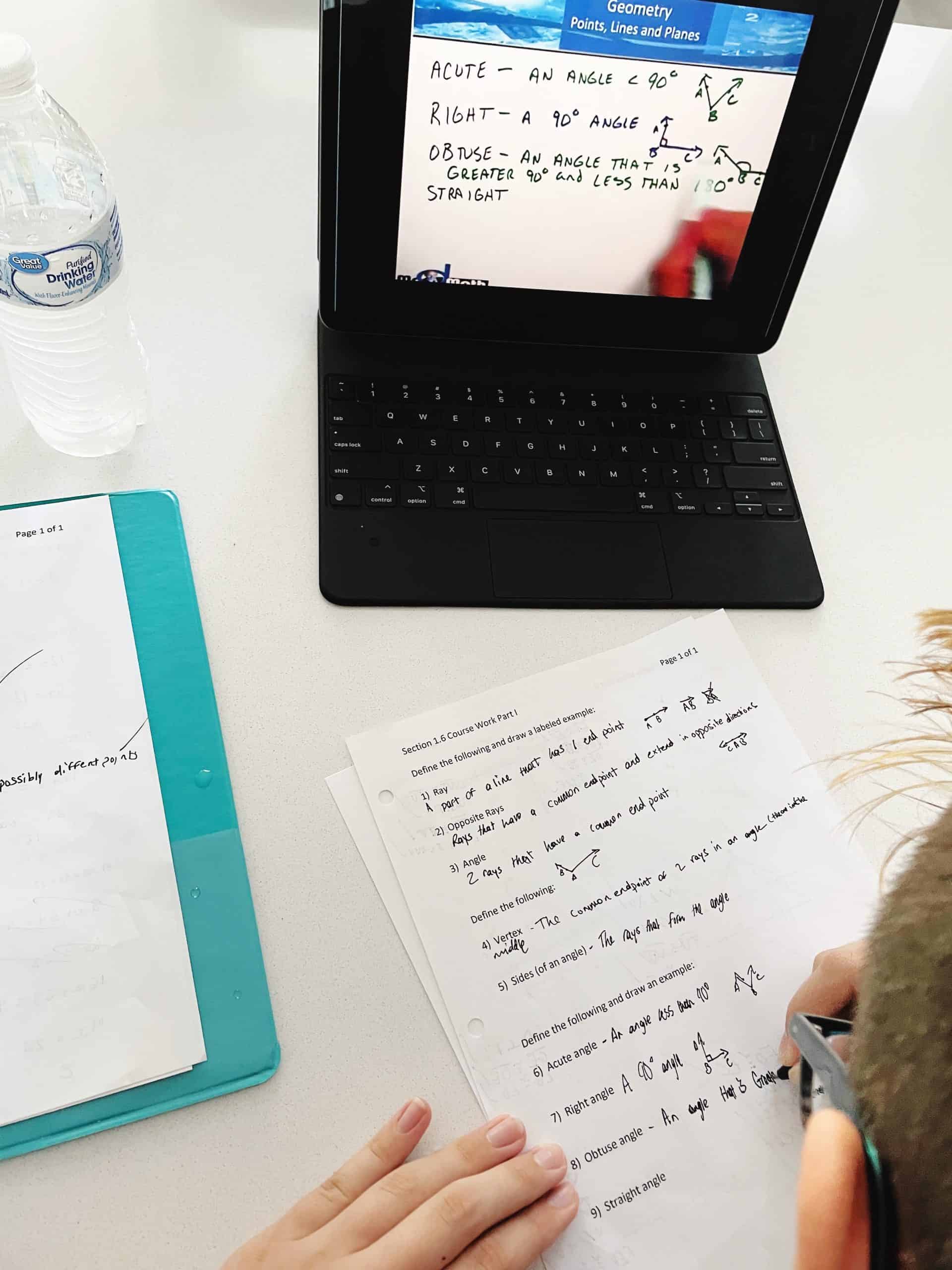 Mr. D Math is the answer to your geometry concerns! Mr. D. teaches the lessons as if he is in front of you. There are both prerecorded videos and worksheets you need to print out. The perfect combination to make high school geometry easy!
We have opted for the self-paced lessons, carry on reading for our review of Mr. D. Math geometry.
There is a prerequisite that the child has completed an Algebra 1 course before starting with geometry. I think this is fairly standard though.
What order of math do you take in high school?
Most high school students usually follow a certain order when it comes to math courses. Here's how it usually goes:
Algebra I
Geometry
Algebra II
Pre-calculus with Trigonometry
Calculus
Trigonometry can be taken as a separate course, but normally it is combined with either Algebra 2 or pre-calculus.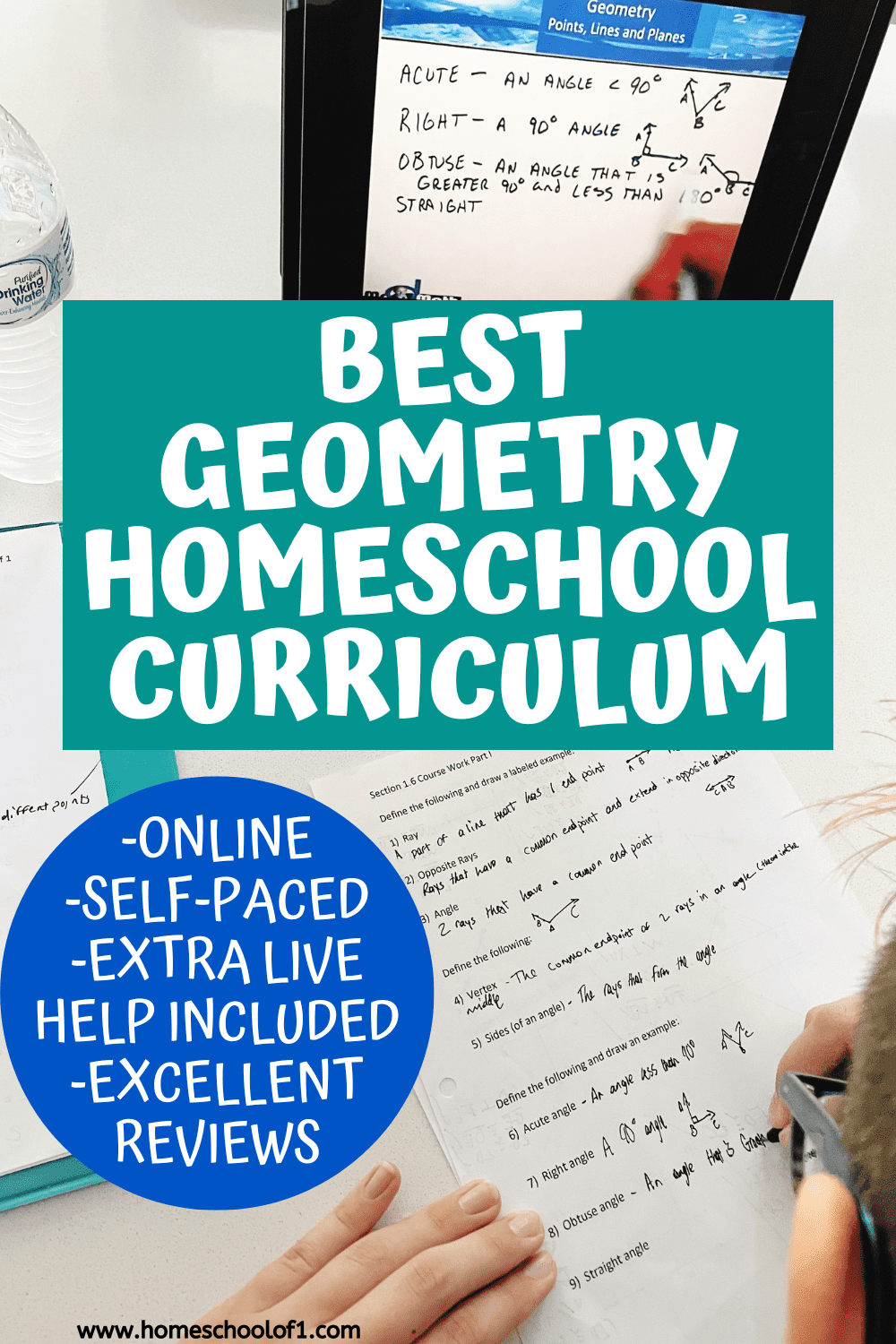 What do I need to consider when choosing a new curriculum?
When choosing a new homeschool curriculum, some common questions to consider are:
What teaching approach does the curriculum take?
Is the curriculum affordable and within your budget?
What support does the curriculum offer to both teachers and students?
Is the curriculum accessible and user-friendly for both teachers and students?
Does the curriculum offer self-paced and live teaching?
Are there additional resources, such as practice problems, tests, or answer keys, available?
And a million other questions we ask ourselves when we take the leap into a new subject!
We have used Mr. D. Math for a number of different subjects in middle school grades so we already knew the geometry curriculum would be good.
Carry on reading for our honest review of this high school curriculum.
Mr. D. Math is featured more on our best homeschool curriculum for high school than any other provider.
Mr. D. Math Geometry
With any of the Mr. D. Math math courses, you can opt for self-paced or live instruction.
By choosing any of the self-paced online classes from Mr. D Math, you will receive access for a 18-months. So no stress and no pressure.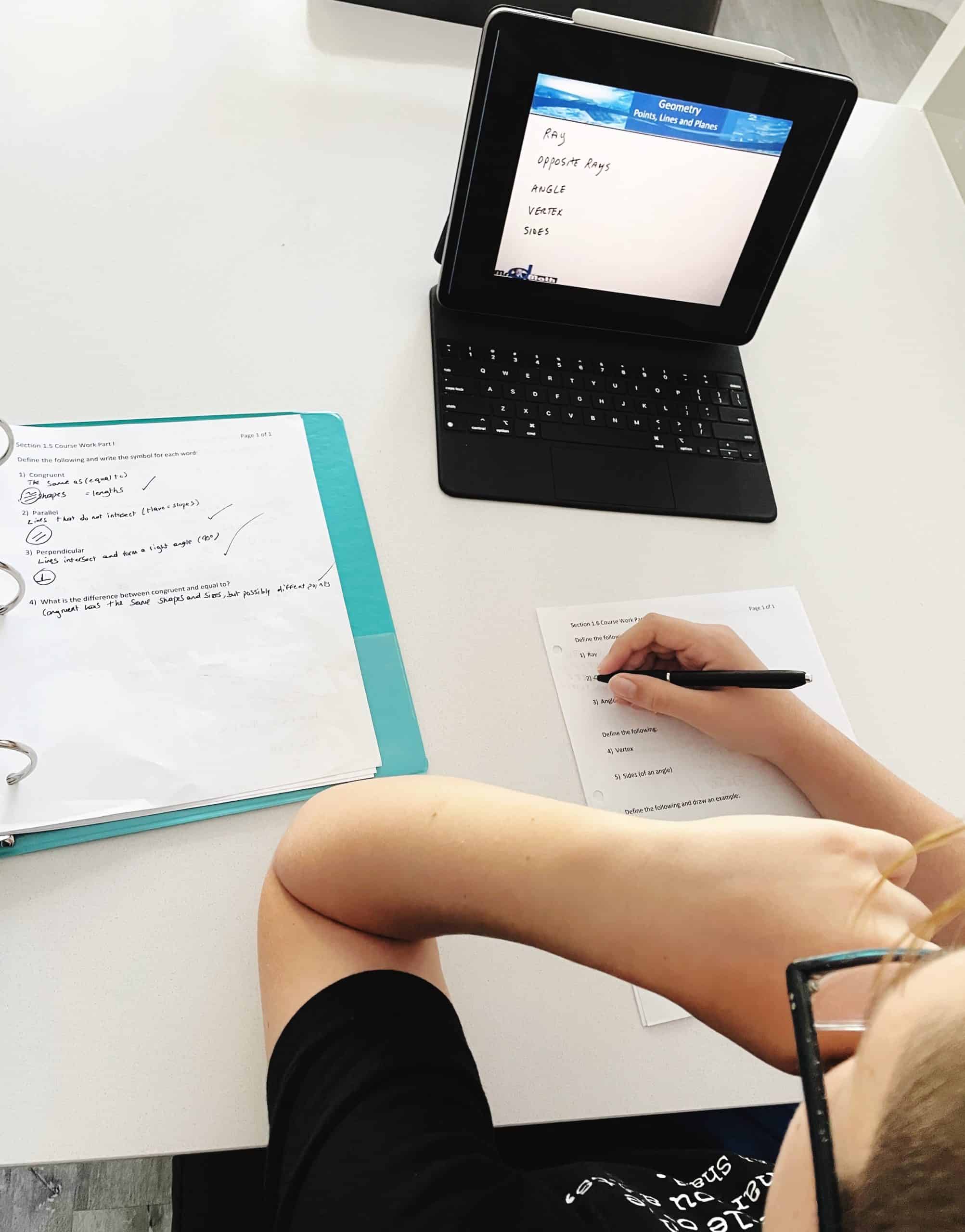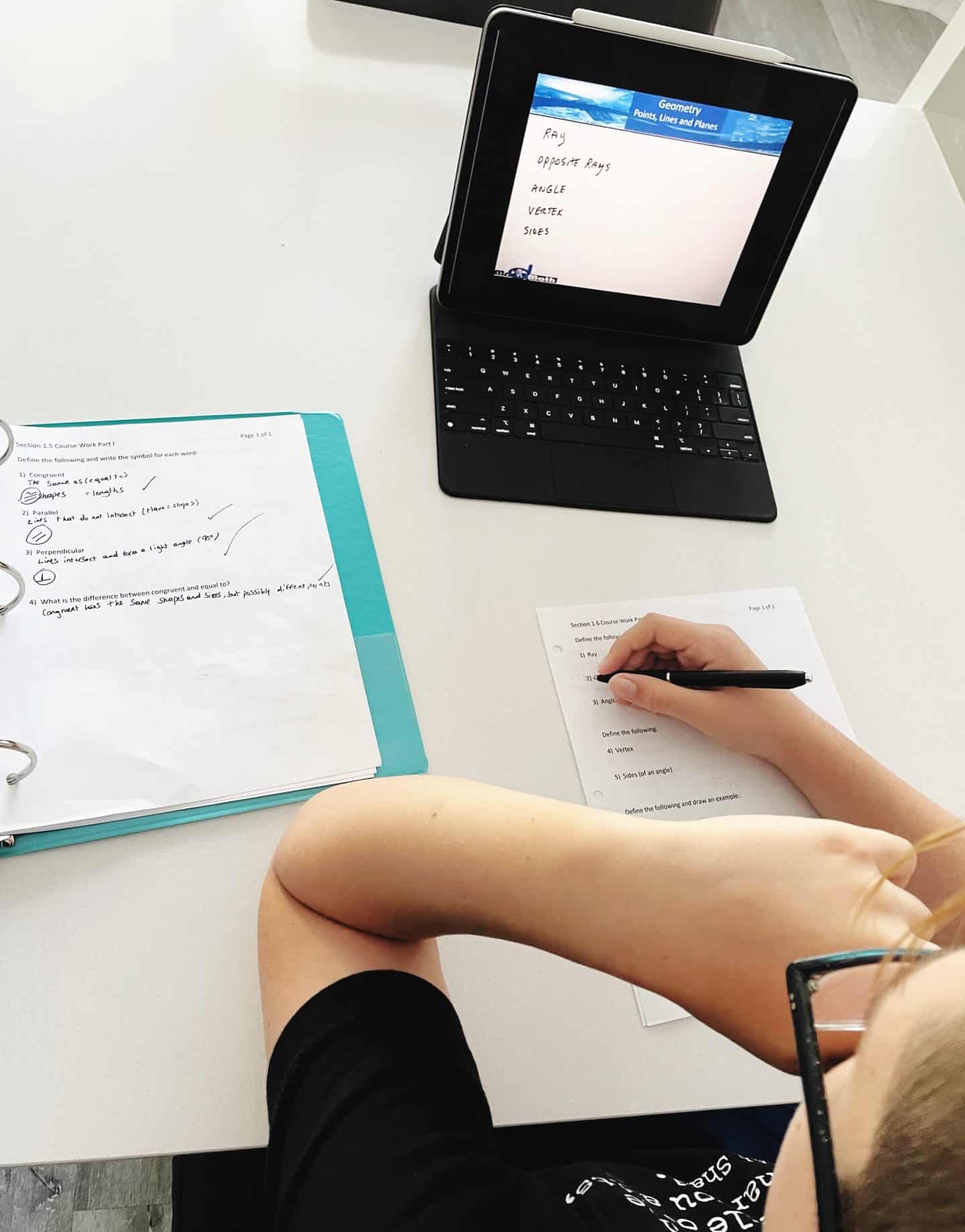 The self-paced classes offer the following:
Year-round learning so you can start your course any time of the year.
Pre-recorded lessons.
Computer-graded quizzes, test prep, and exams.
Pace chart available to complete the course in 34 weeks.
Access to a live teacher three times a week via scheduled extra help sessions.
Daily email support.
The live classes are the same, but of course, have live tutors at a certain day and time. For geometry, there are 11 different times/days with 5 different tutors you can choose from.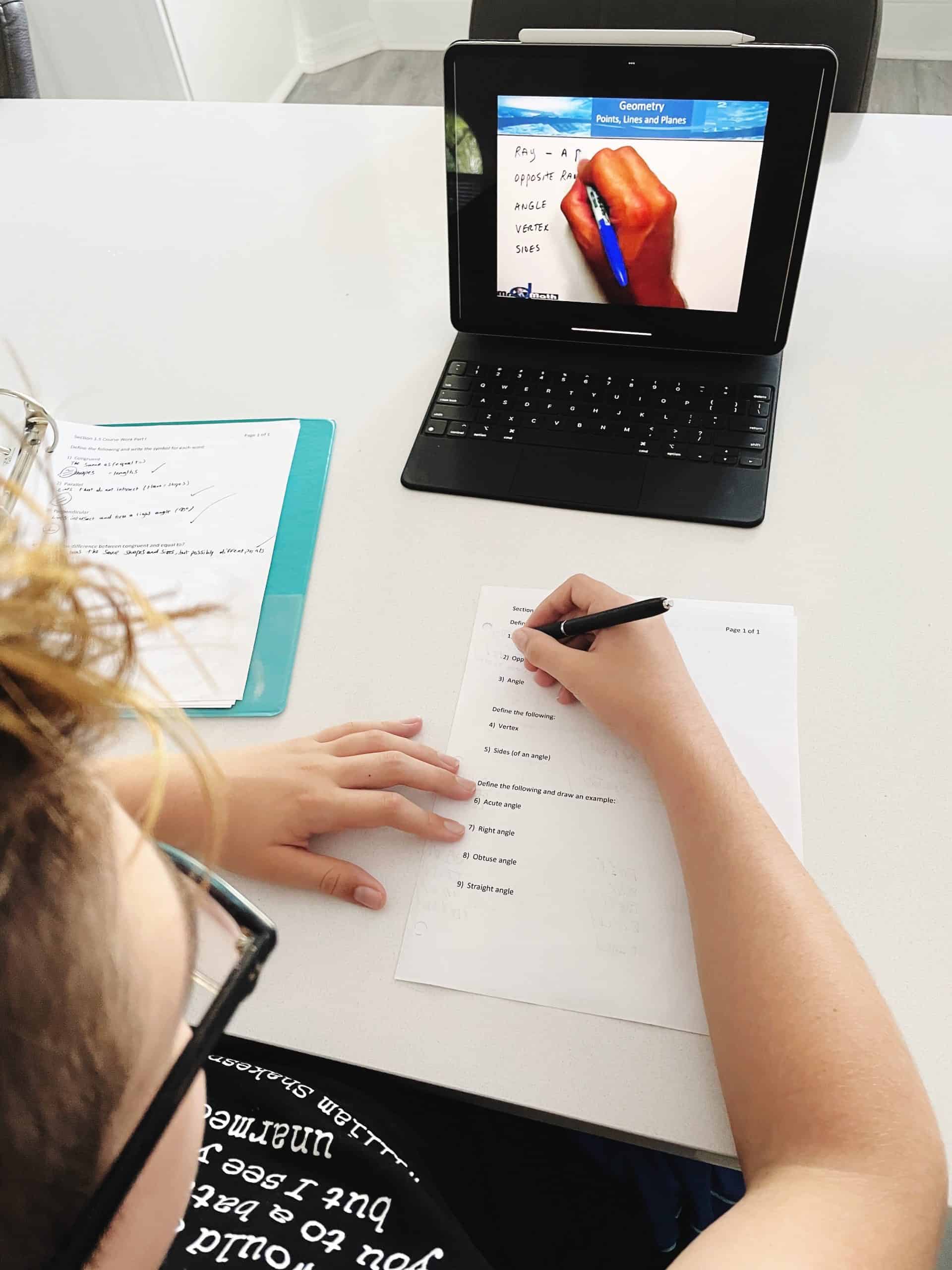 Homeschool Geometry Course Structure
The Mr. D. Math geometry course structure is the same for both self-paced and live classes and is as follows:
Points, Lines, Planes, and Angles
Reasoning and Proof
Parallel and Perpendicular Lines
Triangles
Quadrilaterals
Similarity
Semester I Exam
Right Triangle and Trigonometry
Area and Perimeter
Surface Area and Volume
Circles
Transformations
Geometric Probability
Semester II Exam
There is a mix of online pre-recorded lessons, and worksheets that you will need to print out.
Mr. D. encourages the children to be independent learners and mark their own work.
We started doing this about a year ago after we read Teach by Dennis Dinoia. Dennis Dinoia is Mr. D. and it is an excellent read, grab your copy today.
What is the format of each geometry lesson?
Within each of the chapters, there are about 8 lessons.
The children watch the video and then answer the questions that they have printed out.
When they have answered the questions they go back online to check their answers.
To finish the lesson they must take a short quiz online to check that they had actually retained the information.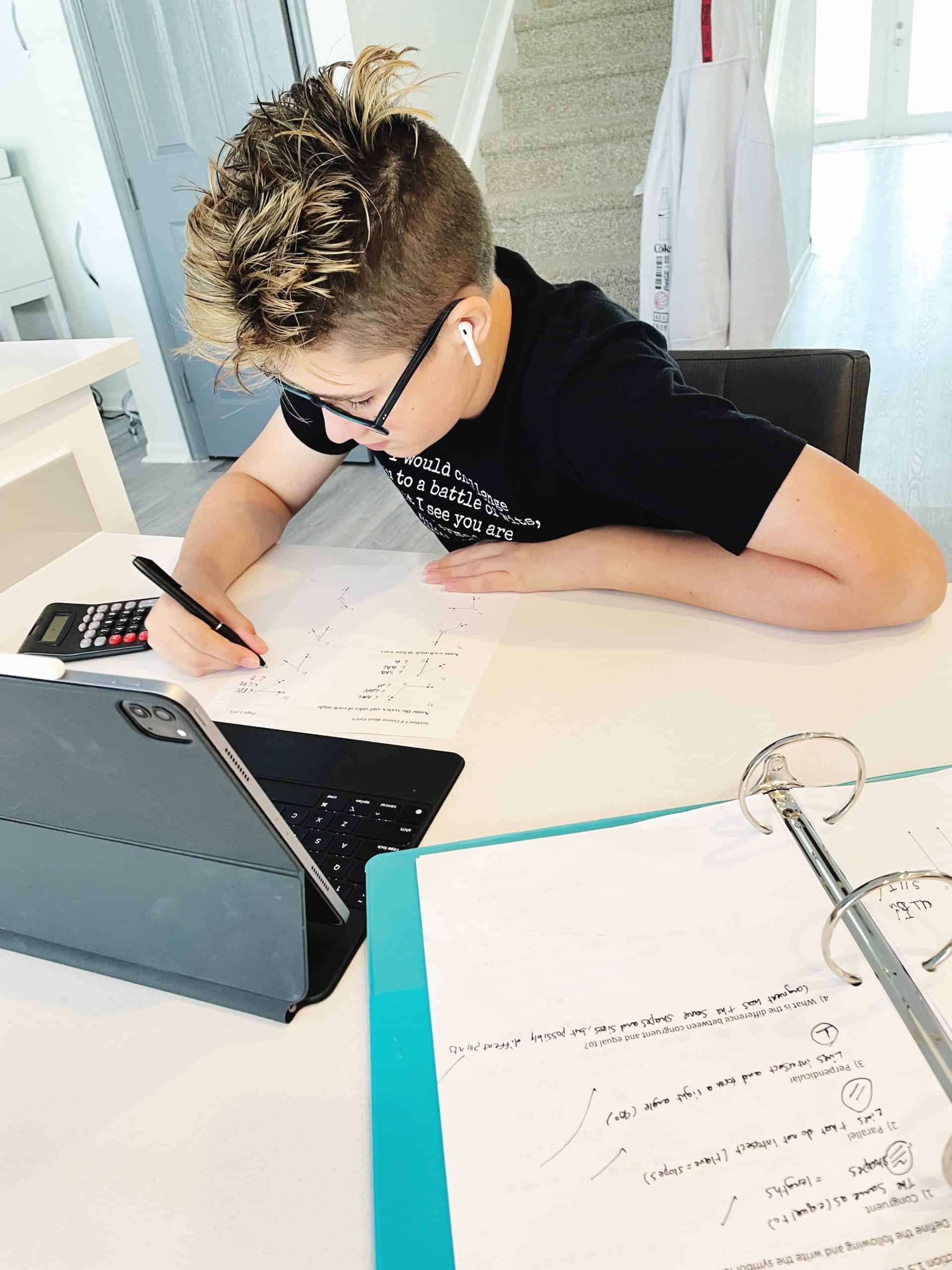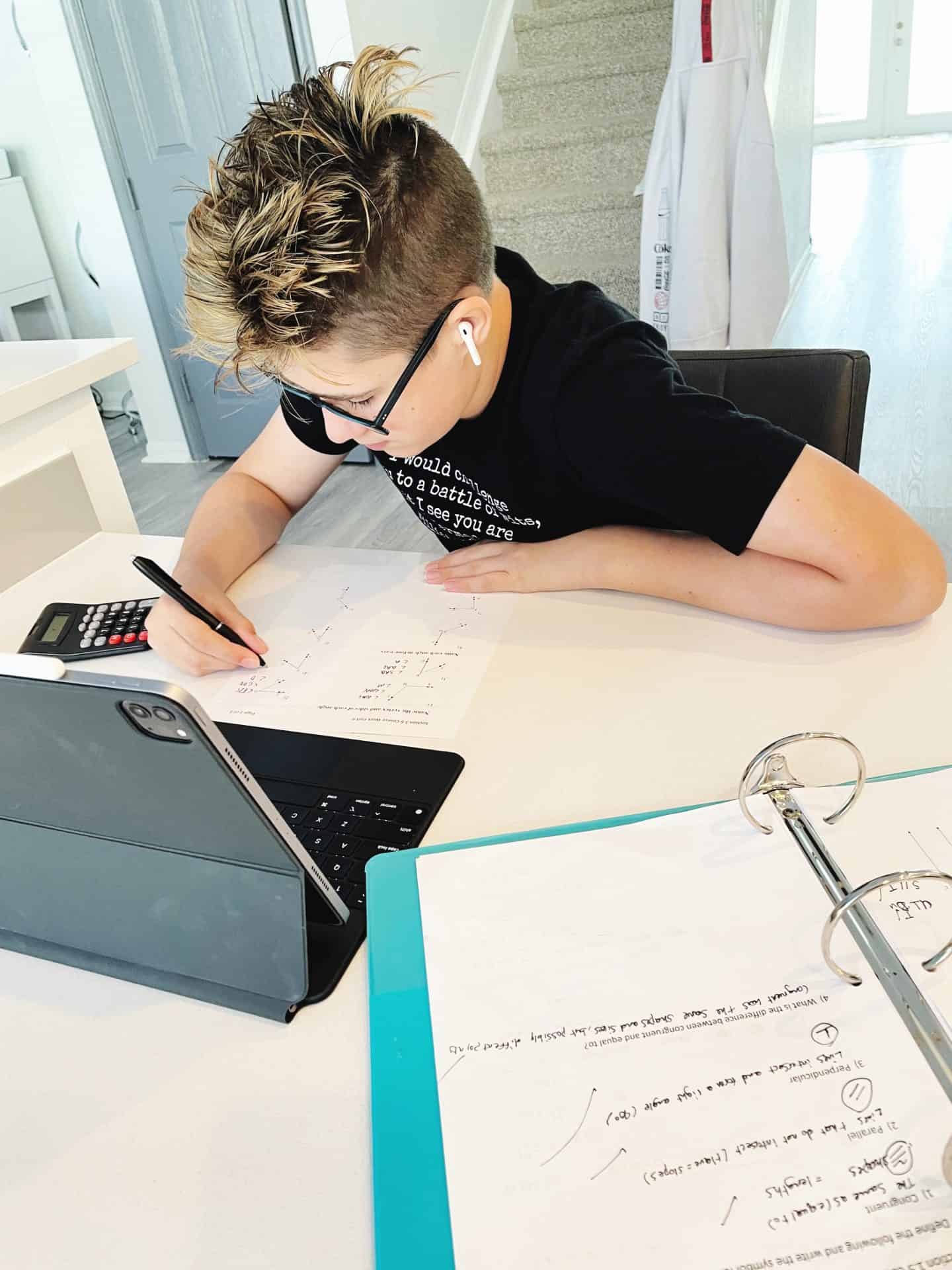 Mr. D. Math Self-Paced Review
We both highly recommend Mr. D Math, we love the style of teaching, and I especially love that I don't have to help! Geometry is hard, and certainly well over my head!
I am glad I can confidently leave geometry to the professionals.
Despite being excellent in math my son was definitely worried about geometry. With Mr. D. Math though he is actually enjoying it.
My son said to me this morning:
"Mom I don't know why I was worried about geometry, this is really easy to understand."
We both love that he encourages children to be independent, and the children are encouraged to mark their own work.
We will continue with Mr. D. Math for the rest of high school math.
Mr. D Math also offers other subjects. My son has already taken Mr D ASL and the homeschool economics curriculum, and they are also excellent.
If you are looking for even more homeschool curriculum reviews check out all of the others we have reviewed over the years.
Let me know in the comments what your favorite homeschool geometry curriculum is.
Last Updated on 12 August 2023 by homeschoolof1