Best Challenging Lego Sets For Tweens & Teens
I am not sure why Lego put an age rating of 18+ on their challenging Lego sets, but I can tell you we love them so much we use them as a supplement to our homeschool curriculum!
I am going to share with you our top 6 favorite challenging Lego sets in order of the number of pieces.
The educational benefits of playing Lego are almost endless but here are the top 4 for us:
Lego is calming (if his ADHD flairs up, building Lego calms him down. Check out 11 other sensory toys for ADHD)
It boosts resilience and perseverance
It helps with problem-solving
Lego teaches kids to think in three dimensions
I also believe that playing with Legos, especially building challenging lego sets, is the reason he is very good at coding. It requires similar skills that Lego has definitely helped with. This is why building Lego is one of our best educational games.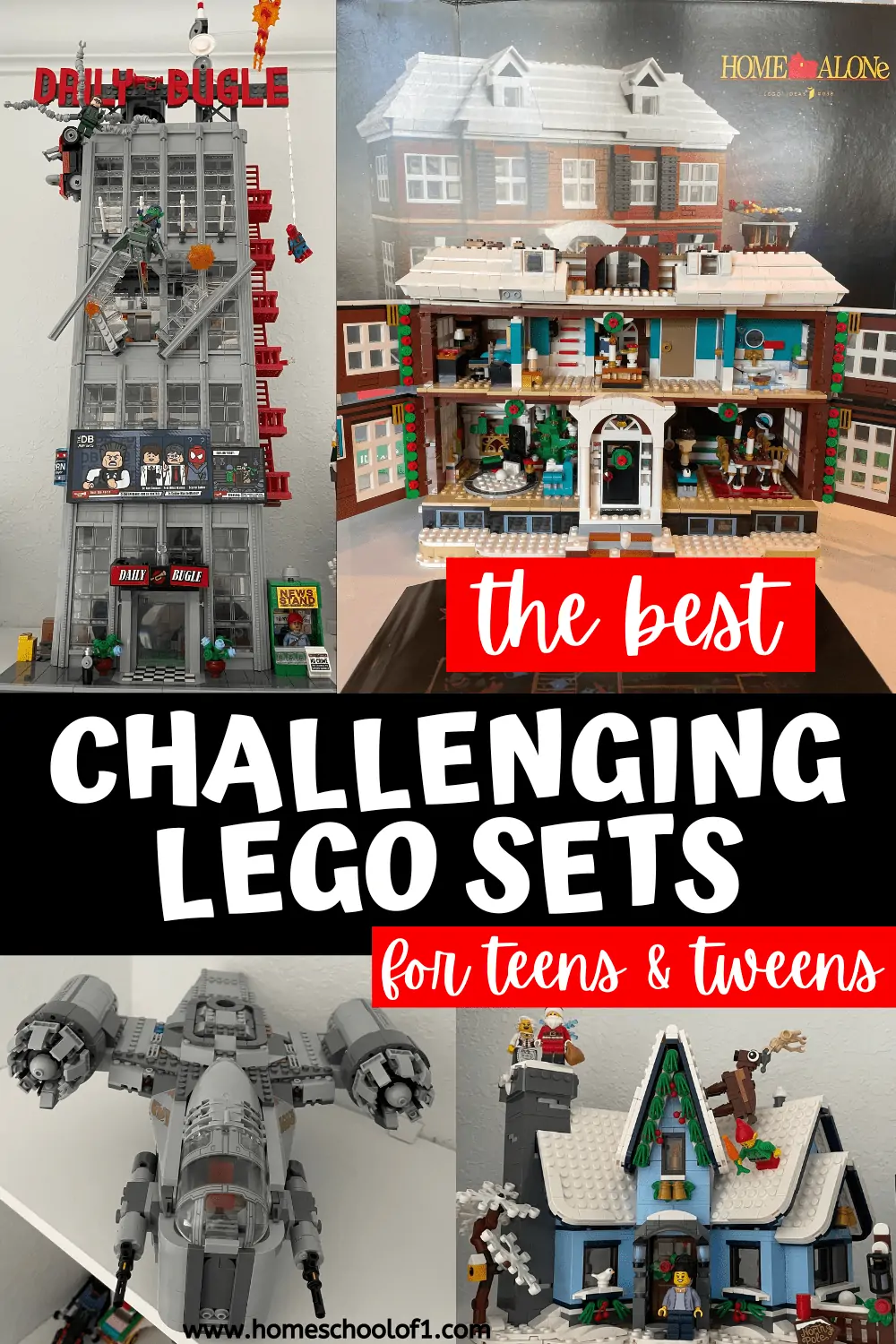 **There may be affiliate links in this post. You can read my full disclosure at the bottom of the page.**
How to know if a Lego set is challenging?
It is not age rating, this completely confused me, and to be honest, I have no idea why a Lego set is ranked by age. The best way to know is simply to look at the number of pieces.
Each box shows the number of pieces on the front of the box. Personally, I would ignore the age rating on the box as it has little to no meaning to us.
As these are challenging Lego sets I would definitely advise you to get something that interests your child. It can take days to complete, or even weeks in the Home Alone case.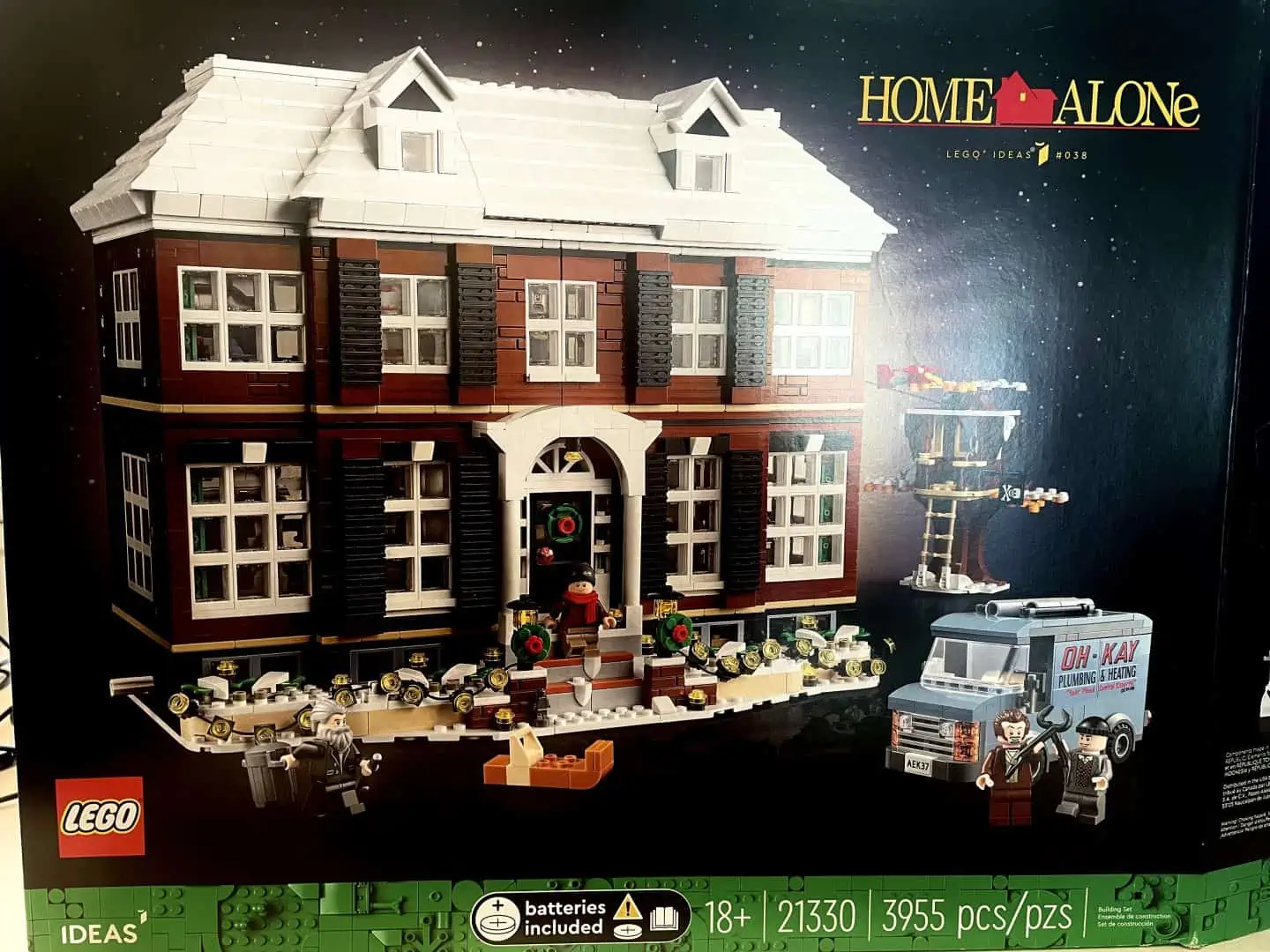 Where to Buy Challenging Lego Sets?
The only place I would buy this Lego is directly from the Lego store. The reasons are:
I know it is NOT fake
It is generally the cheapest price
I get VIP rewards, that is how I purchased the razor crest!
If an item is out of stock you can be notified when the item is back in stock. We did this twice for the Daily Bugle.
When I buy a large set like this there is generally a free item. It is currently a free vintage taxi.
Free shipping over $35.
If you are looking for gifts for Lego lovers, check out over 115 of our favorites that are NOT Lego sets!
Difficult Lego Sets By Theme
I have just had a look at the Lego store and these are the newest challenging Lego sets currently available:
Harry Potter
Star Wars
Marvel & DC
My son would be mortified I had lumped these together, so I apologize!
Other Challenging Lego Sets
Lego Architecture
Lego Creator
Disney
Lego Ideas
Legos for Teens
As we build Legos in our homeschool we only buy challenging Lego sets. I have listed the ones we have in order of the number of pieces in each set.
Lego Home Alone
Freddie is still building the Lego Home Alone Set and there are still another 6 bags to go. But the detail on this set is absolutely out of this world.
| | | | |
| --- | --- | --- | --- |
| # Pieces | Age | Dimensions | Year |
| 3,955 | 18+ | 11" high, 14" wide, and 15" deep | 2021 |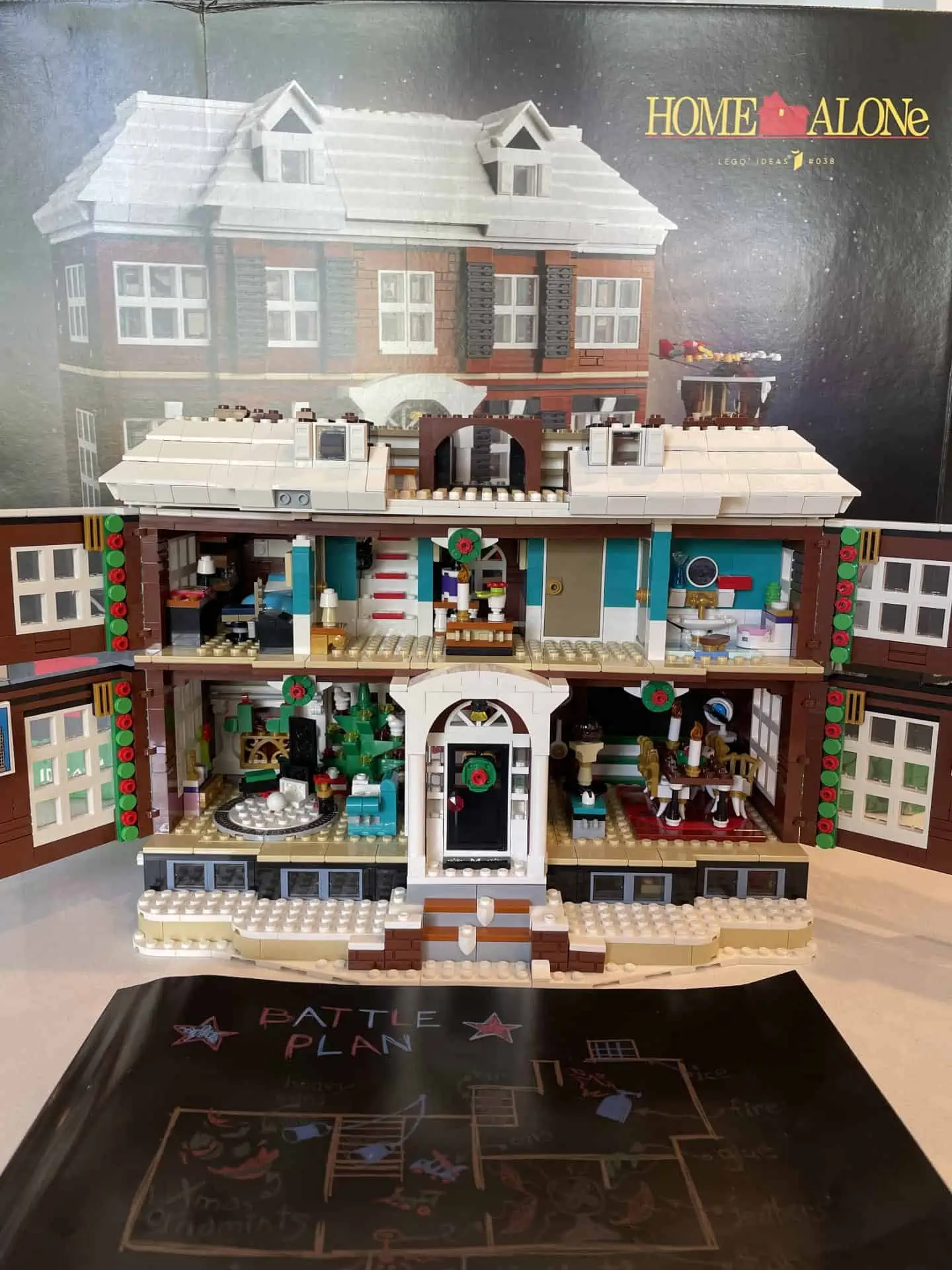 Daily Bugle
The Daily Bugle is possibly his favorite set apart from anything else it came with 25 Minifigures. However, it is super hard to get hold of, we were lucky (well with lots of stock notifications.) But if you can get hold of this too I highly recommend it.
| | | | |
| --- | --- | --- | --- |
| # Pieces | Age | Dimensions | Year |
| 3,772 | 18+ | 33" high, 11" wide, and 11" deep | 2021 |
Lego The Friends Apartments
Lego The Friends Apartments was a special set for Freddie as he recently watched all of the Friends episodes with me, and as I did he fell in love with all of the characters. We got this set after the Central Perk set (shown below.)
| | | | |
| --- | --- | --- | --- |
| # Pieces | Age | Dimensions | Year |
| 2,048 | 18+ | 4" high, 26" wide, and 13" deep | 2021 |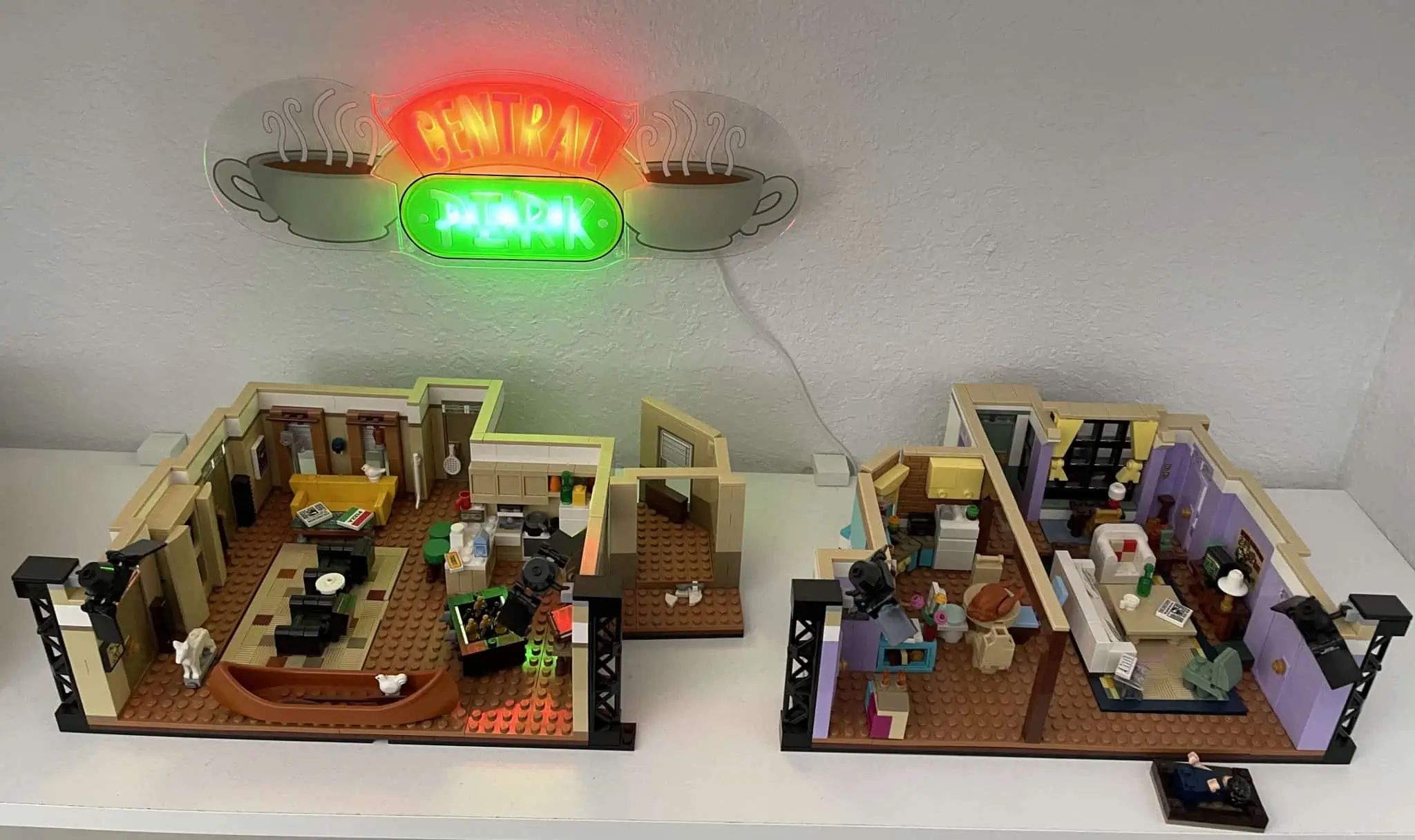 Lego Santas Visit
We absolutely love all things Christmas, so this Lego Santas Visit was the perfect gift.
| | | | |
| --- | --- | --- | --- |
| # Pieces | Age | Dimensions | Year |
| 1,445 | 18+ | 8" high, 11" wide, and 7" deep | 2021 |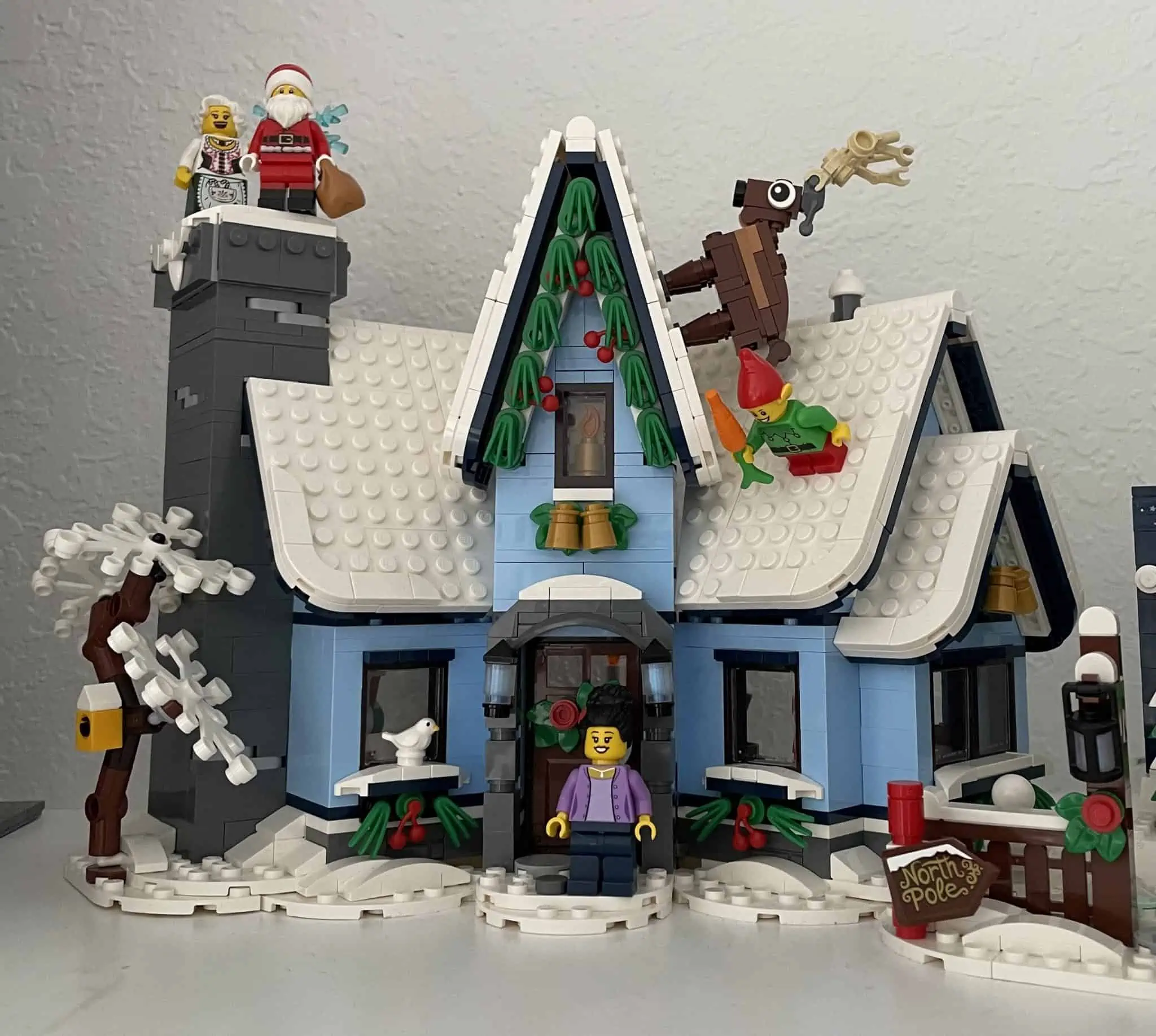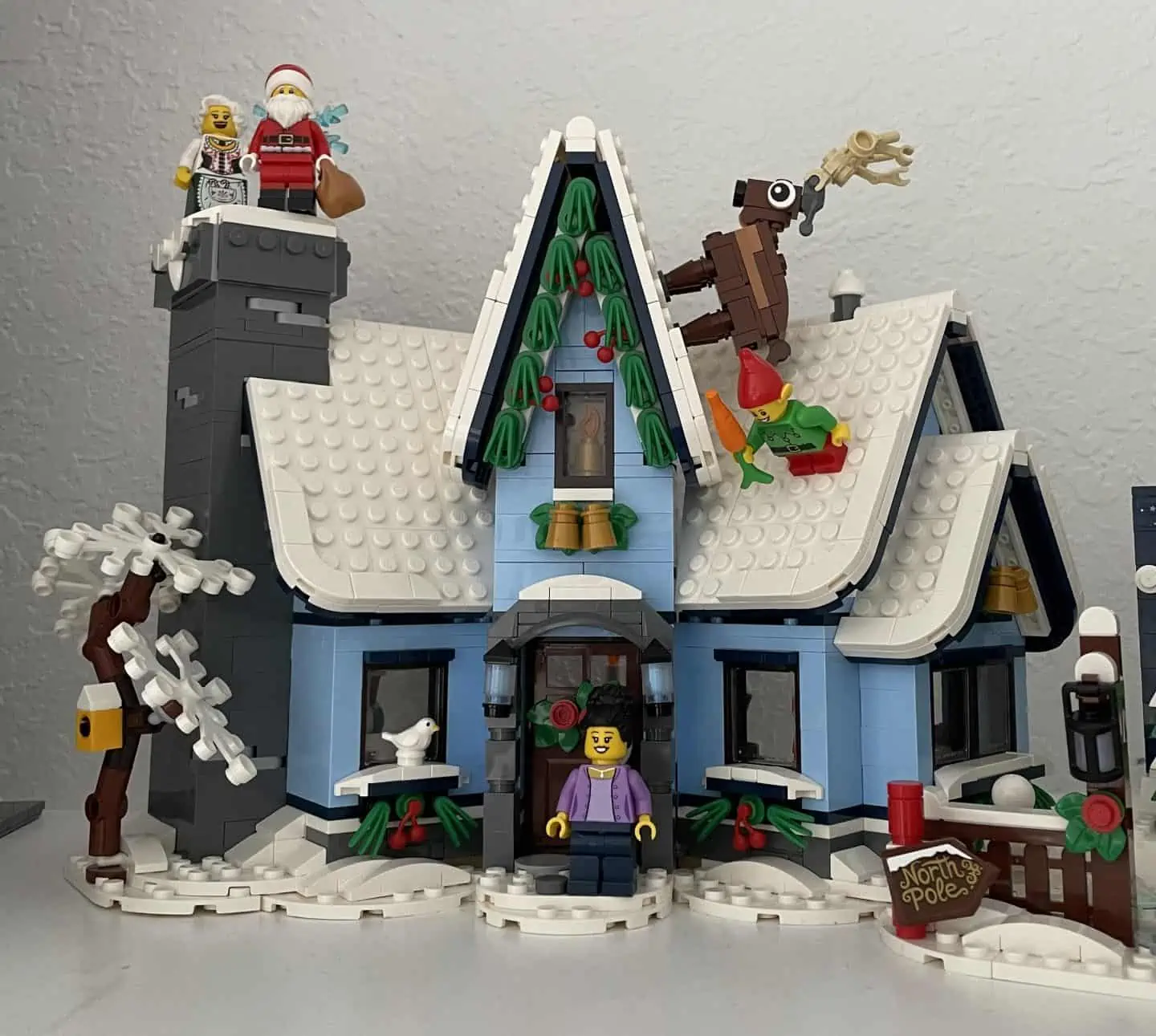 Lego Friends Central Perk
Lego Friends Central Perk was the first challenging Legos set we purchased which was when he was 10. But it has a lot fewer pieces in than the ones previously.
| | | | |
| --- | --- | --- | --- |
| # Pieces | Age | Dimensions | Year |
| 1,070 | 16+ | 4" high, 11" wide, and 8" deep | 2019 |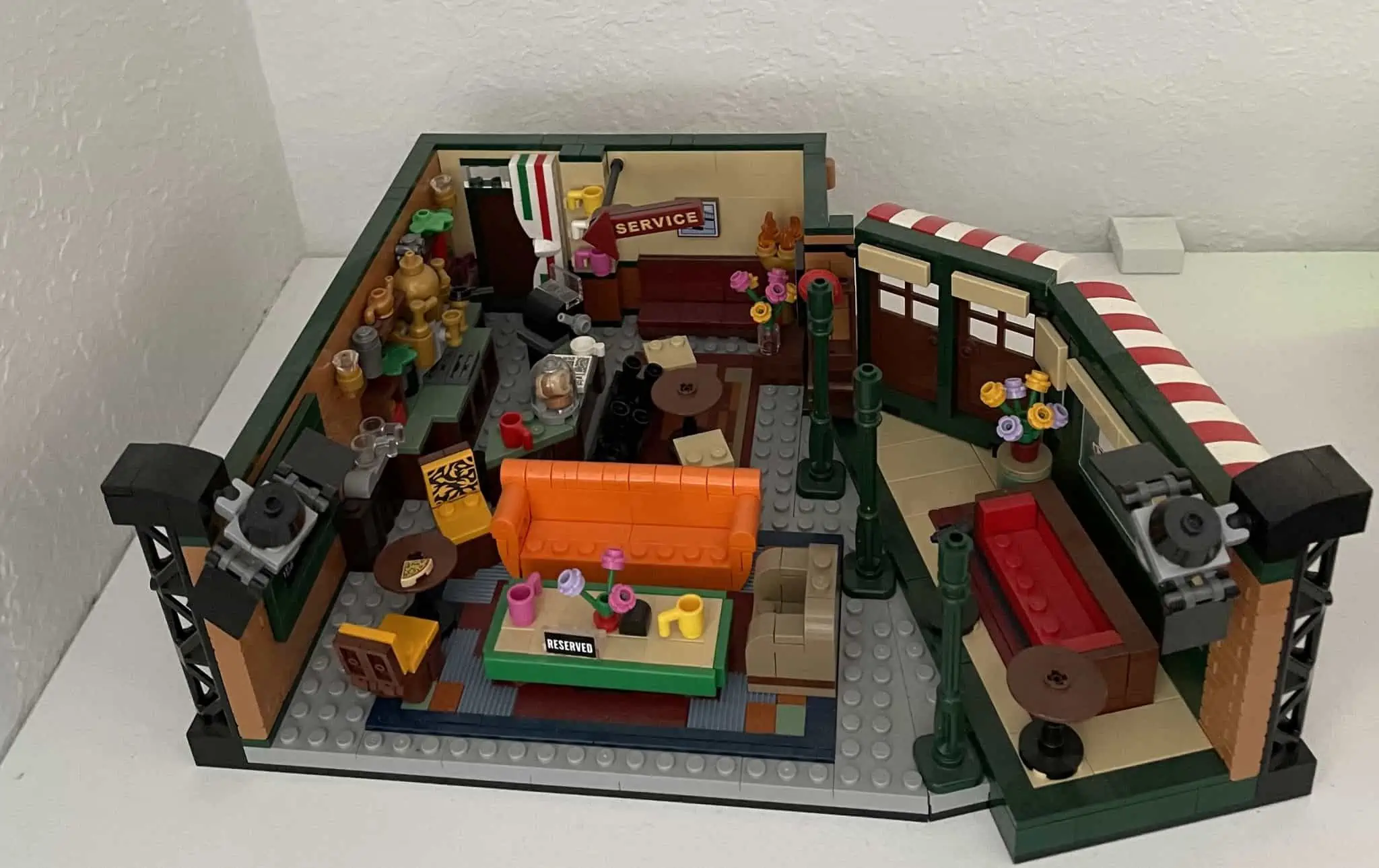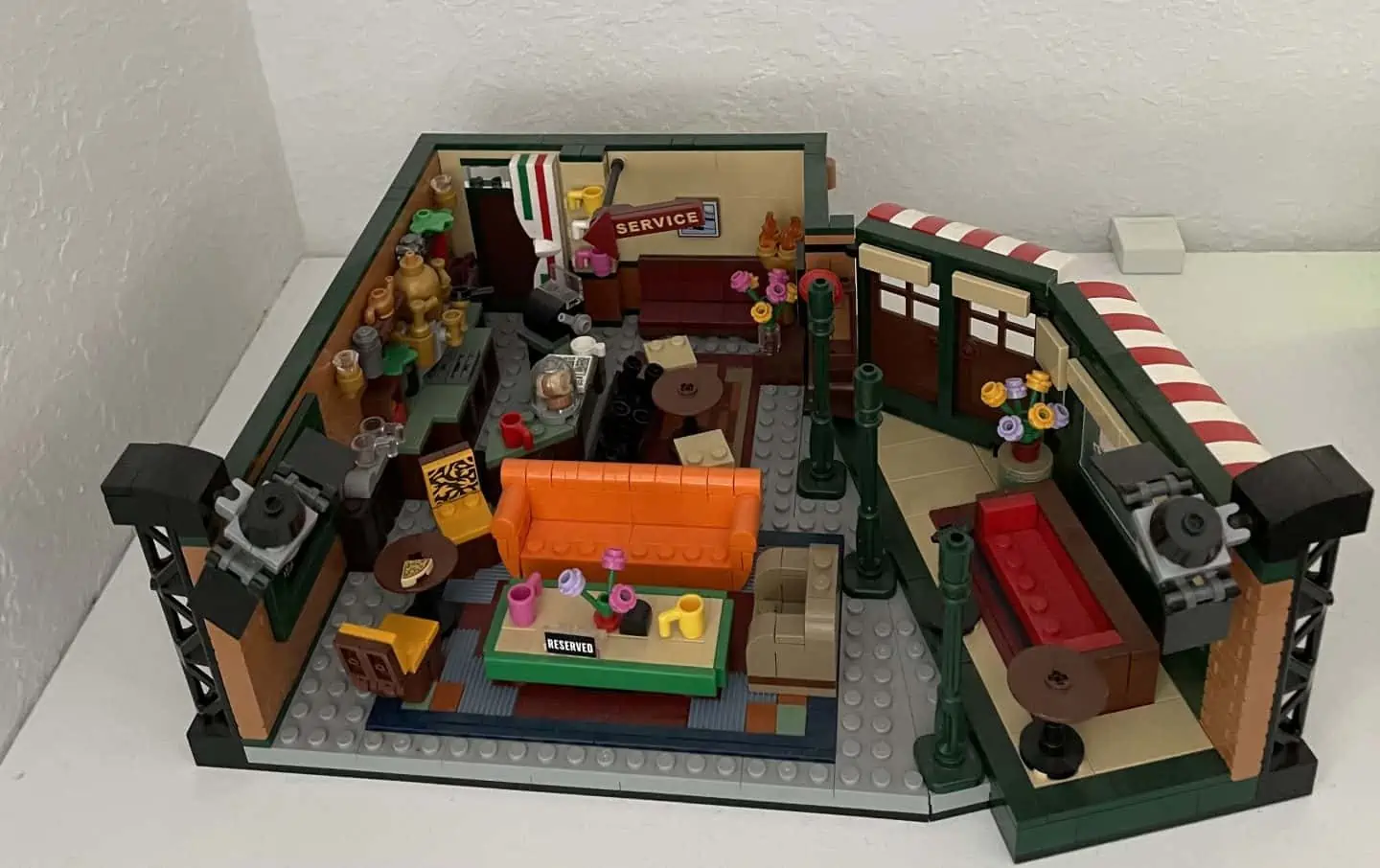 Lego Star Wars Razor Crest
This Razor Crest is the easiest Lego build we will include, and I have only really added it to show that Freddie loves pretty much everything Lego brings out!
If you also love Star Wars check out our Star Wars activities post for lots of educational ideas!
| | | | |
| --- | --- | --- | --- |
| # Pieces | Age | Dimensions | Year |
| 1,023 | 10+ | 5.5" high, 15" wide, and 11" deep | 2020 |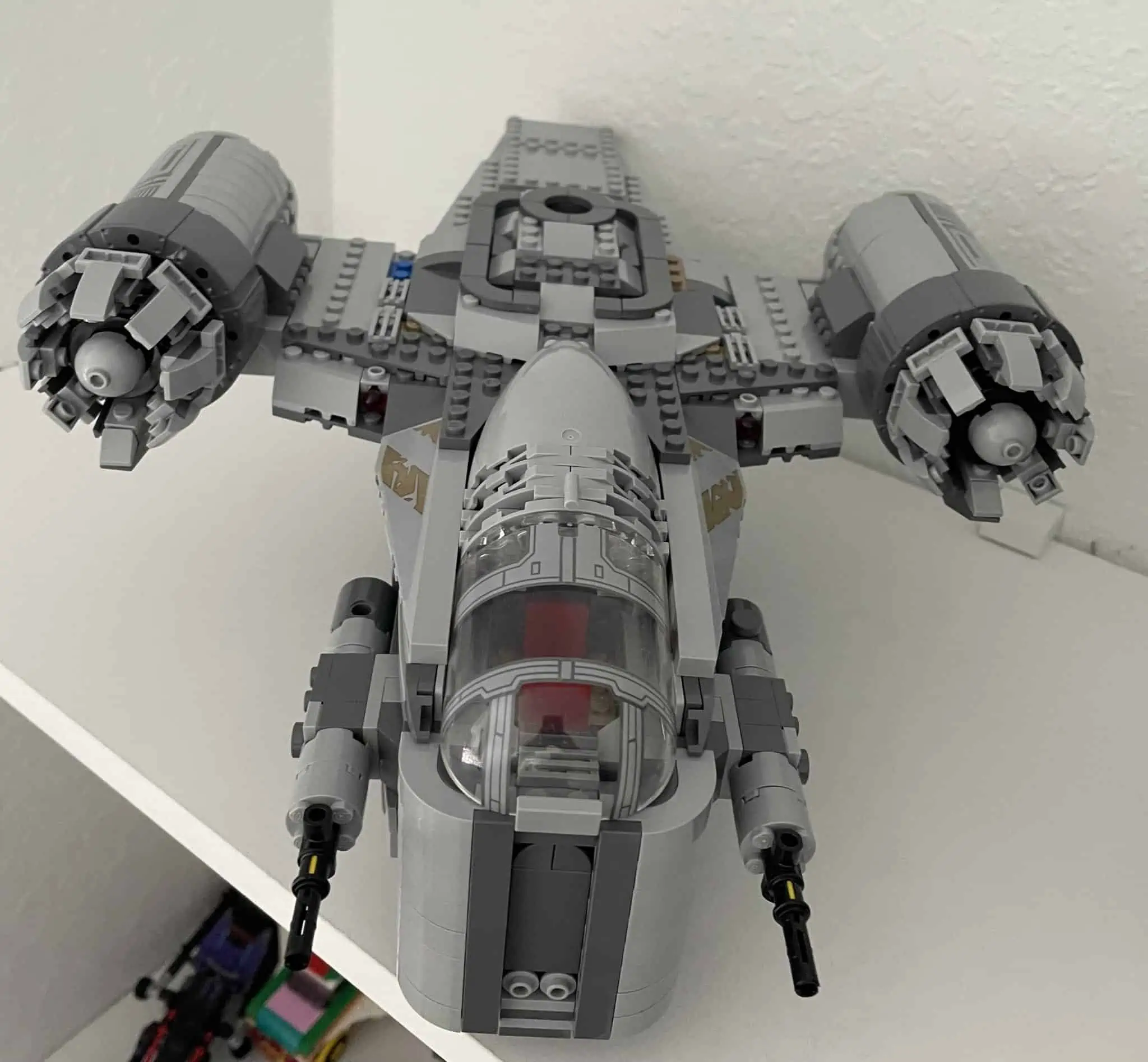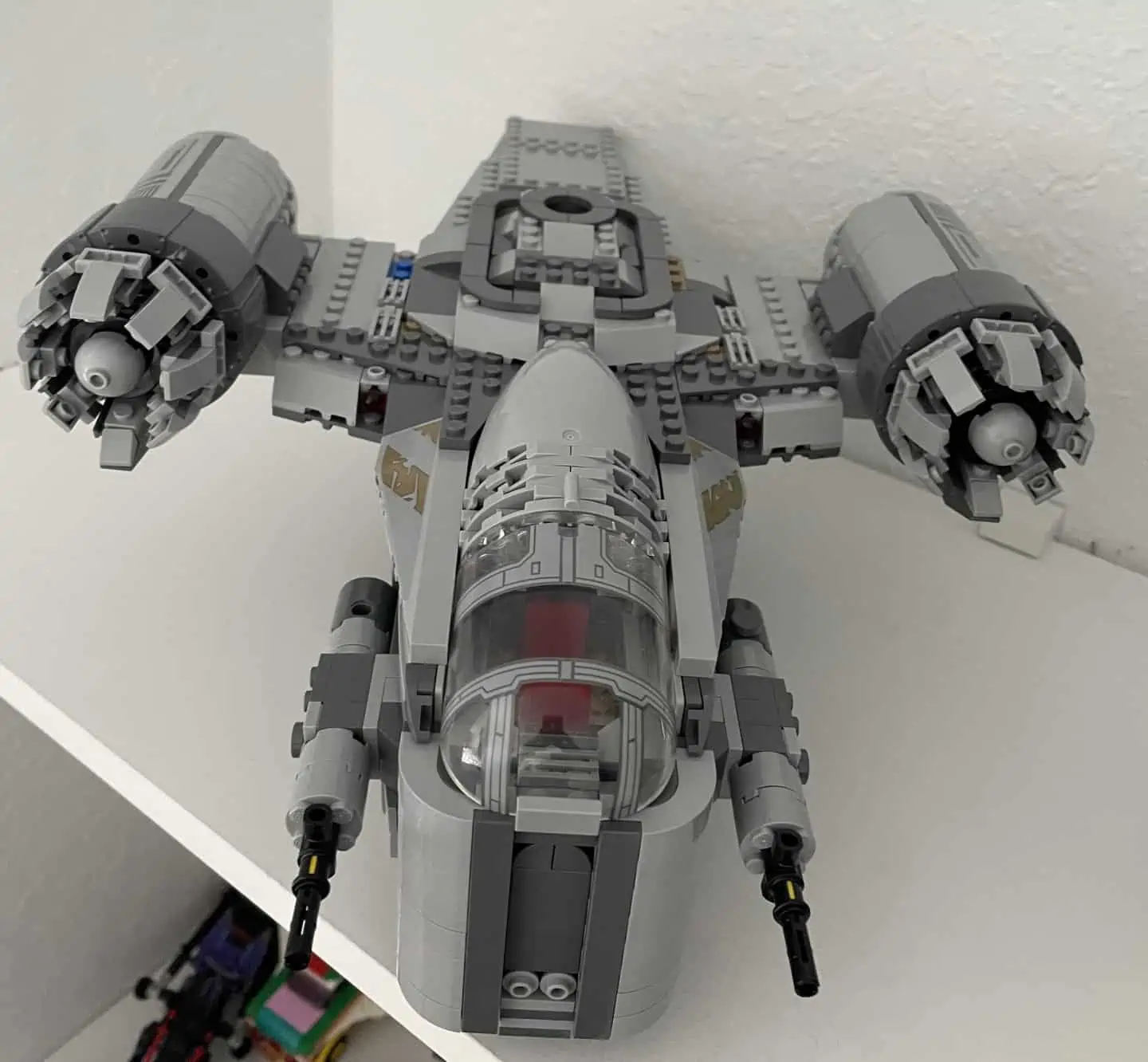 Last Updated on 29 May 2023 by homeschoolof1