13 Spectacular Bonfire Night Activities That Are Educational & Fun
Remember Remember the 5th of November. I have put together 13 brilliant bonfire night activities you can enjoy with the kids this November.
These holiday activities for kids are a great way to spend the weekend near either side of Bonfire Night.
Yes, we all know we have bonfire night on November 5th, and the fireworks are amazing. But can you actually remember why we celebrate it?
Edit to add – this is a celebration only held in the UK, but it is so interesting if you have not heard about this before I highly recommend you keep reading.
I wanted to put together some bonfire night activities that we will be using to learn about Guy Fawkes, and also to have some fun!
Before I get into the fun bonfire night ideas I just wanted to remind you who Guy Fawkes actually was. Keep reading for Bonfire Night worksheets, books, and crafts for you to do with the kids.
If you want to see what other educational holiday activities we do throughout the year check out our recent post.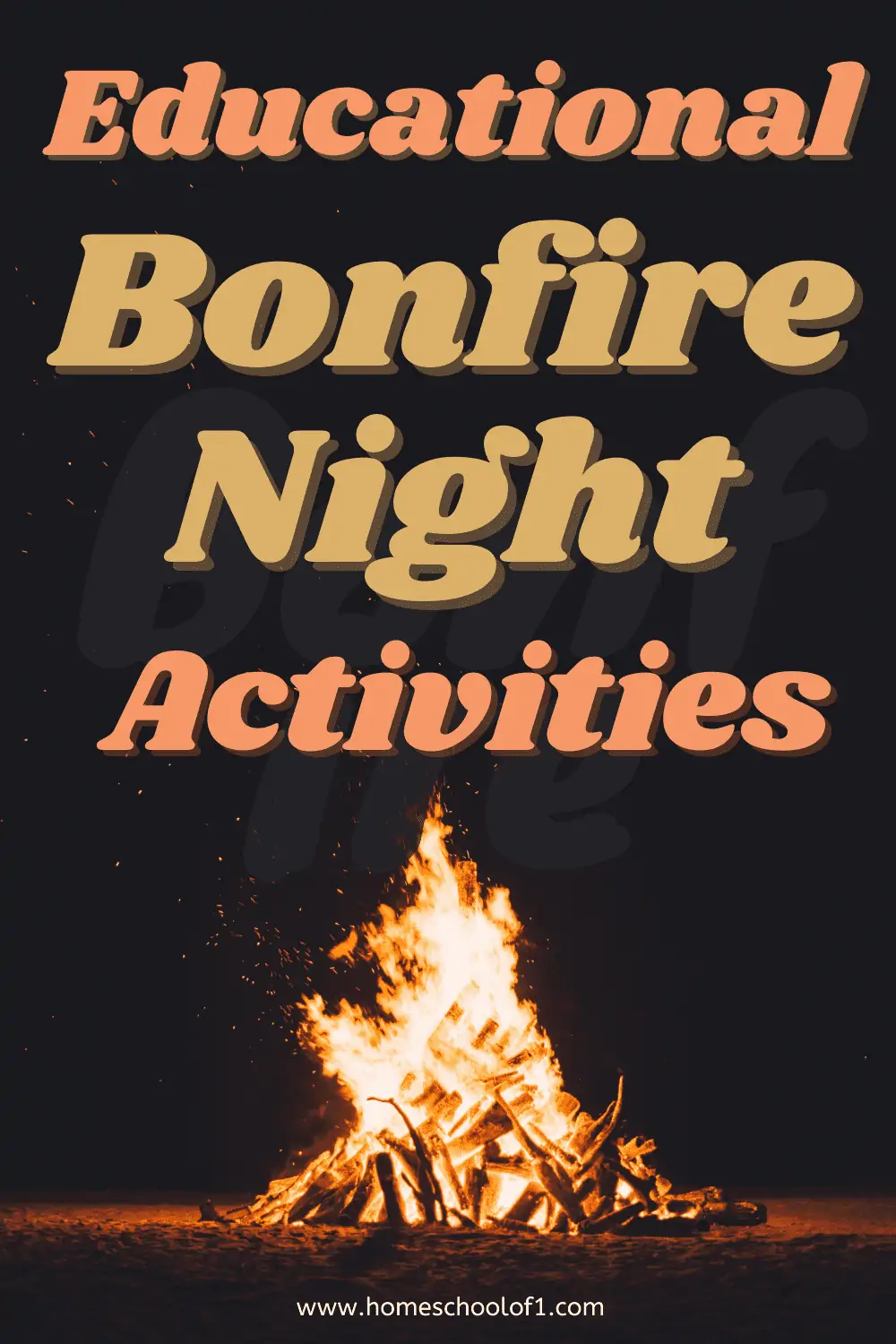 **There may be affiliate links in this post. You can read my full disclosure at the bottom of the page.**
Bonfire night activities for school
I have added a mixture of resources for learning all about Bonfire night including videos, free worksheets, and books.
BBC Bitesize has an interactive quiz and some more information on the other members of the Gunpowder plot.
Horrible Histories Youtube video on Guy Fawkes.
Guy Fawkes and the Conspiracy of the Gunpowder Plot youtube video.
You Wouldn't Want to Be Guy Fawkes! kids' fun book.
Gun Powder Plot free worksheets from School History.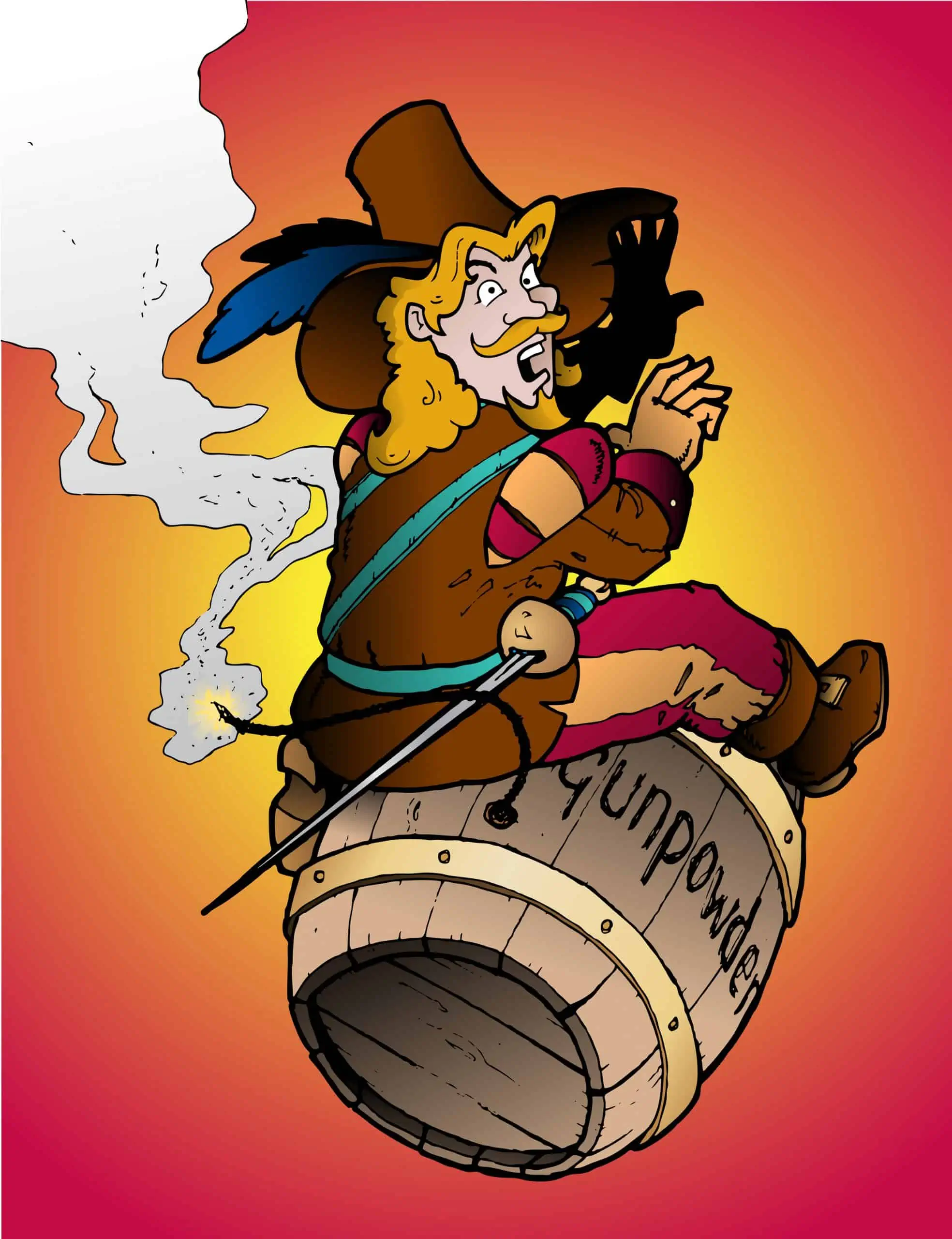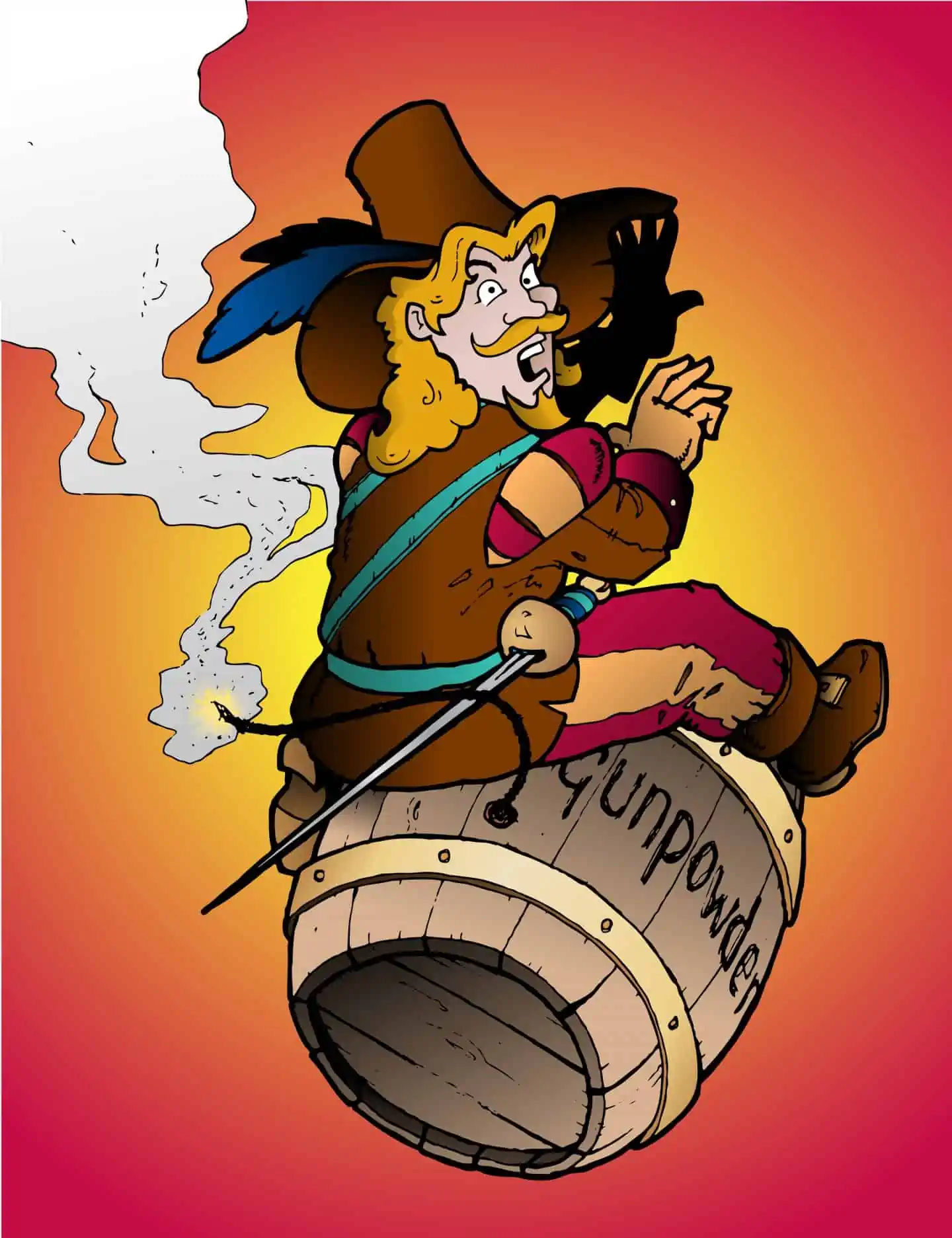 I really like this free worksheet on the Gunpowder Plot for kids in year 7.
Inside Out has a free worksheet you can download on the Gun powder plot.
If you are looking for educational Remembrance Day activities (November 11th) check out our latest post.
If you also homeschool in the UK check out over 90 of the best homeschooling programs UK that you are going to love, half of these are free.
You can also incorporate these free fire safety worksheets.
Bonfire Night Crafts for Kids
Create awesome scratch fireworks on this rainbow scratch paper.
Baker Ross Craft-It Fireworks Glitter Foam Stickers for kids' crafts and art projects.
Make a handprint bonfire picture with younger children (and older ones will love it too!)
Tissue paper bonfire is a super cute idea again perfect for younger children too.
Penny for the Guy make your own guy.
Interesting Bonfire Night Facts For Kids
The Gunpowder Plot of 1605 was meant to kill the Protestant King, James I., and replace him with a Catholic Queen.
It was actually Warwickshire-born Robert Catesby who led the Gunpowder Plot, not Guy Fawkes
The job Guy Fawkes had in the Gunpowder Plot was to guard the 36 barrels of gunpowder that had been placed in a basement underneath the House Of Lords.
King Henry VII was the first-ever person to host a fireworks display
The alarm was raised after an anonymous letter was sent to Lord Monteagle, warning him to stay away from the House of Lords.
St. Peters school in York is the only place in England that does not celebrate bonfire night as a show of respect for their former pupil, Guy Fawkes.
The Houses of Parliament are still searched by the Yeoman of the Guards before the state opening (where the reigning Monarch visits parliament each year) held in November.
Did you know Shakespeare was alive during this time? (Check out how to teach your child Shakespeare the fun way.)
Who Was Guy Fawkes?
Guy Fawkes (also known as Guido Fawkes) was born in April 1570 in York where he spent all of his childhood.
He was born a protestant.
After his father died when he was just 8 years old his mother remarried a Catholic man. Fawkes converted to Catholicism and left for mainland Europe, where he fought for Catholic Spain in the Eighty Years' War.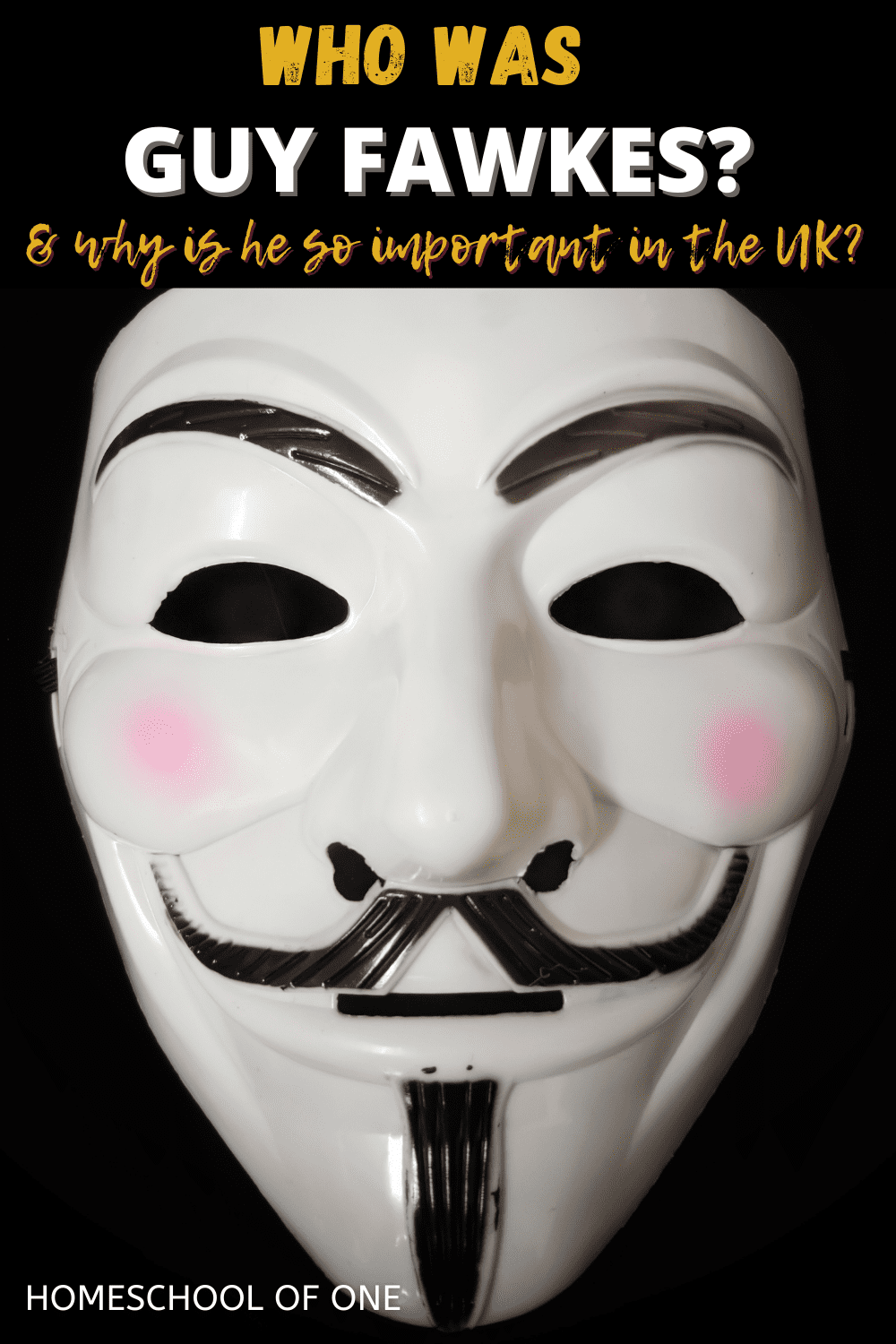 What was the Gunpowder Plot?
In 1604 Guy Fawkes was recruited by Thomas Winter to join the Gunpowder conspiracy and came to London.
The plot centered around five conspirators, Robert Catesby, Thomas Winter, Thomas Percy, John Wright, and Guy Fawkes, later joined by Robert Keyes and seven other known accomplices, who were determined to blow up the House of Lords in 1605.
The explosion was to take place on State Opening day when King James and the Lords and Commons would all be present in the Lords Chamber.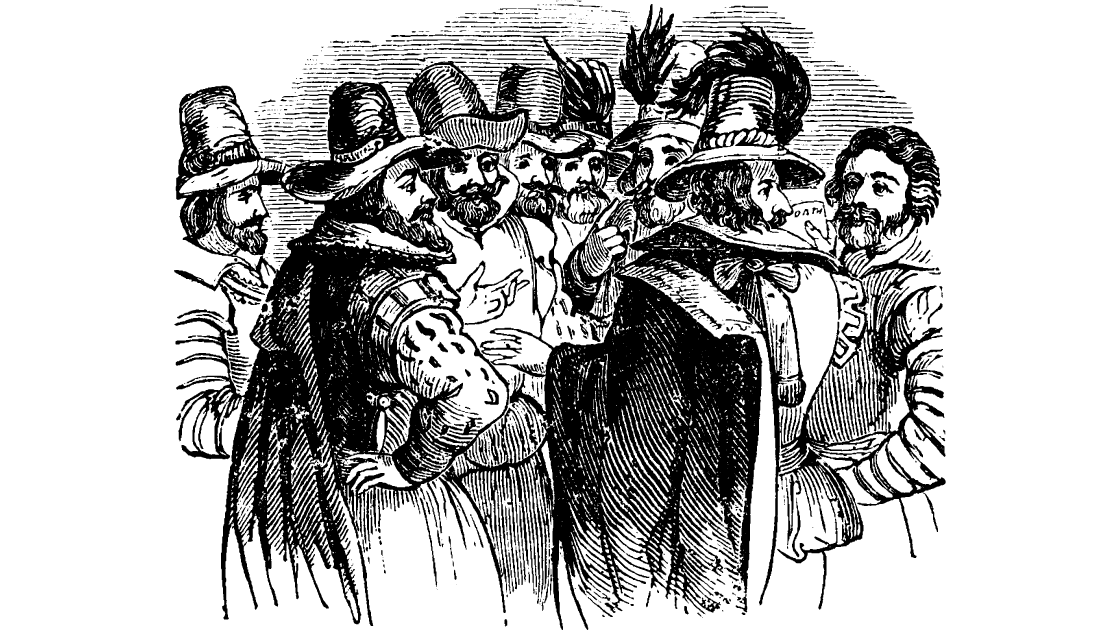 The plot was discovered, on the 4 November, after an initial search was made of Parliament. The cellar was thoroughly searched at midnight and Fawkes was found with the gunpowder.
All the co-conspirators were killed or arrested by 12 November and taken to the Tower of London.
Fawkes and the conspirators who remained alive were tried for high treason in Westminster Hall on 27 January 1606 and all were convicted and sentenced to death.
The heads and other portions of the conspirator's bodies were set up at different points around Westminster and London.
There is no doubt that Fawkes, though remembered wrongly as the principal conspirator, was in fact a very small part of the conspiracy.
The 5th of November is now known as 'Fireworks Night', 'Bonfire Night' or 'Guy Fawkes Day'.
An Act of Parliament was passed to appoint 5 November each year as a day of thanksgiving for 'the joyful day of deliverance. The Act remained in force until 1859, although it is still the custom for Britain to let off fireworks and children to make guys – effigies of Fawkes.
Remember Remember The 5th of November Song
There are a number of variations to this English folk verse, but this is the most popular. You probably know the first verse, but maybe not the rest of the song.
I certainly didn't. You can get the kids to either rewrite it, memorise it, or tell their own story of what happened.
Remember, remember!
The fifth of November,
The Gunpowder treason and plot;

I know of no reason
Why the Gunpowder treason
Should ever be forgot!

Guy Fawkes and his companions
Did the scheme contrive,
To blow the King and Parliament
All up alive.

Threescore barrels, laid below,
To prove old England's overthrow.
But, by God's providence, him they catch,
With a dark lantern, lighting a match!

A stick and a stake
For King James's sake!
If you won't give me one,
I'll take two, The better for me,
And the worse for you.

A rope, a rope, to hang the Pope,
A penn'orth of cheese to choke him,
A pint of beer to wash it down,
And a jolly good fire to burn him.

Holloa, boys! holloa, boys! make the bells ring!
Holloa, boys! holloa boys! God save the King!
Hip, hip, hooor-r-r-ray!
Let me know in the comments below what bonfire night activities you have planned.
Last Updated on 2 June 2023 by homeschoolof1