Free Christmas Tree Life Cycle Coloring Page
Get ready for an exciting journey through the Christmas tree life cycle coloring page!
This printable life cycle worksheet covers essential skills like fine motor skills, cognitive development, language, and imagination, making it a perfect educational activity for young learners.
This 1 page coloring page features the main stages of the Christmas tree's life cycle from seed to Christmas tree.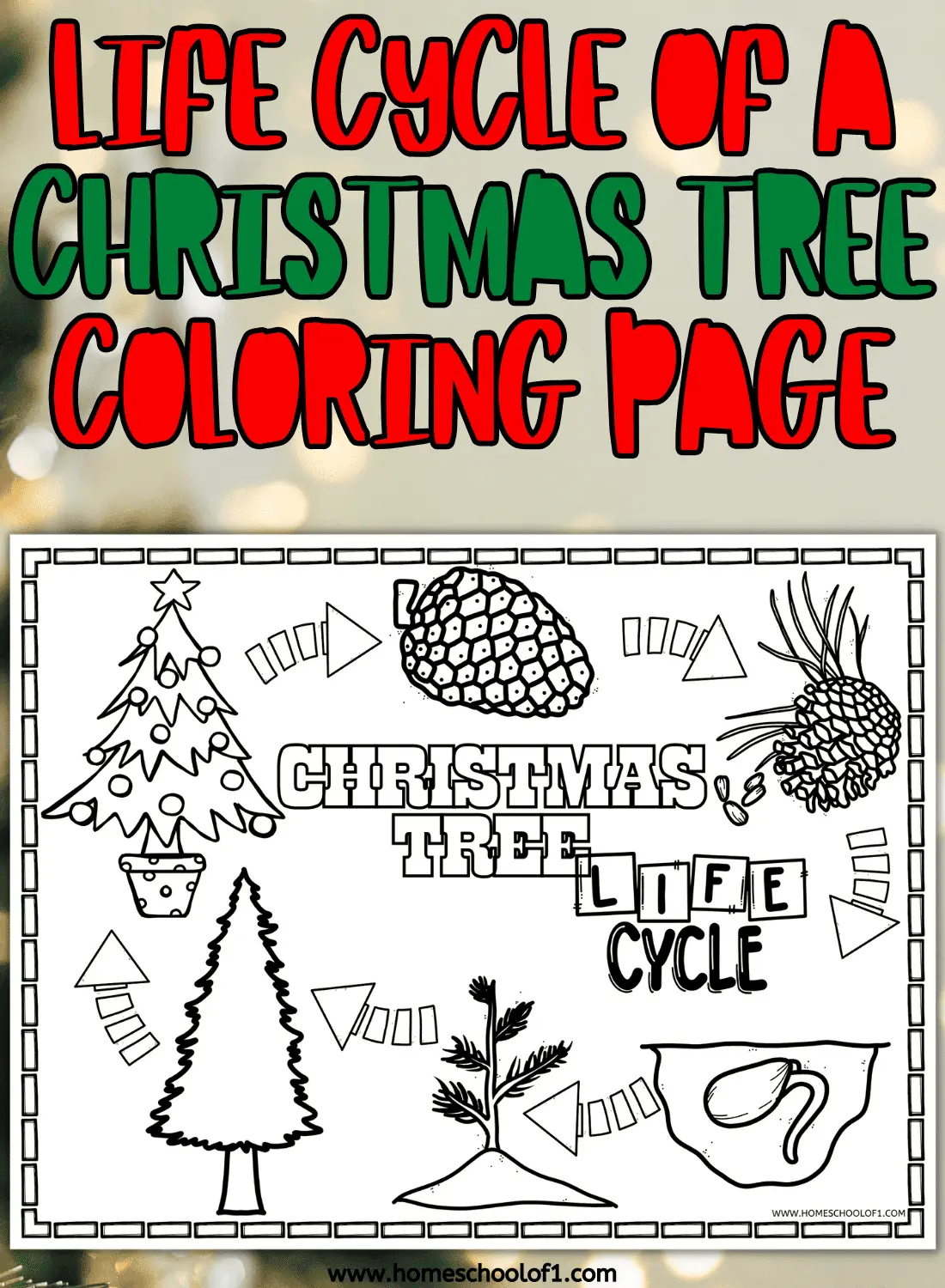 **There may be affiliate links in this post. You can read my full disclosure at the bottom of the page.**
Encourage young students to learn all about the conifer tree with this free life cycle of a Christmas tree coloring page.
What is the life cycle of a Christmas tree?
The life cycle of a Christmas tree is a fascinating journey that starts with a tiny cone on a mature tree and culminates in its role as a decorated centerpiece during the holiday season.
It all begins with the formation of a cone on an adult conifer tree. Inside this cone, there are small seeds waiting for their chance to grow.
When the cone matures, it opens up, releasing these seeds. These seeds fall to the ground, where their journey continues.
Some of these seeds land in moist soil or mud, providing the ideal conditions for germination. With enough water, sunlight, and nutrients, the seed begins to sprout.
Initially, the young tree looks nothing like the lush Christmas trees we adore. It slowly starts growing, forming a tiny conifer with just a few branches and needles.
As years pass, the small tree continues to grow and develop. It gains more branches and needles, and its shape begins to resemble that classic conical form we associate with Christmas trees. This maturation process can take a decade or more.
Once the tree reaches a suitable size, usually around 6-8 feet tall, it can be cut down and used as a Christmas tree. People bring it into their homes and decorate it with ornaments, lights, and tinsel to celebrate the holiday season.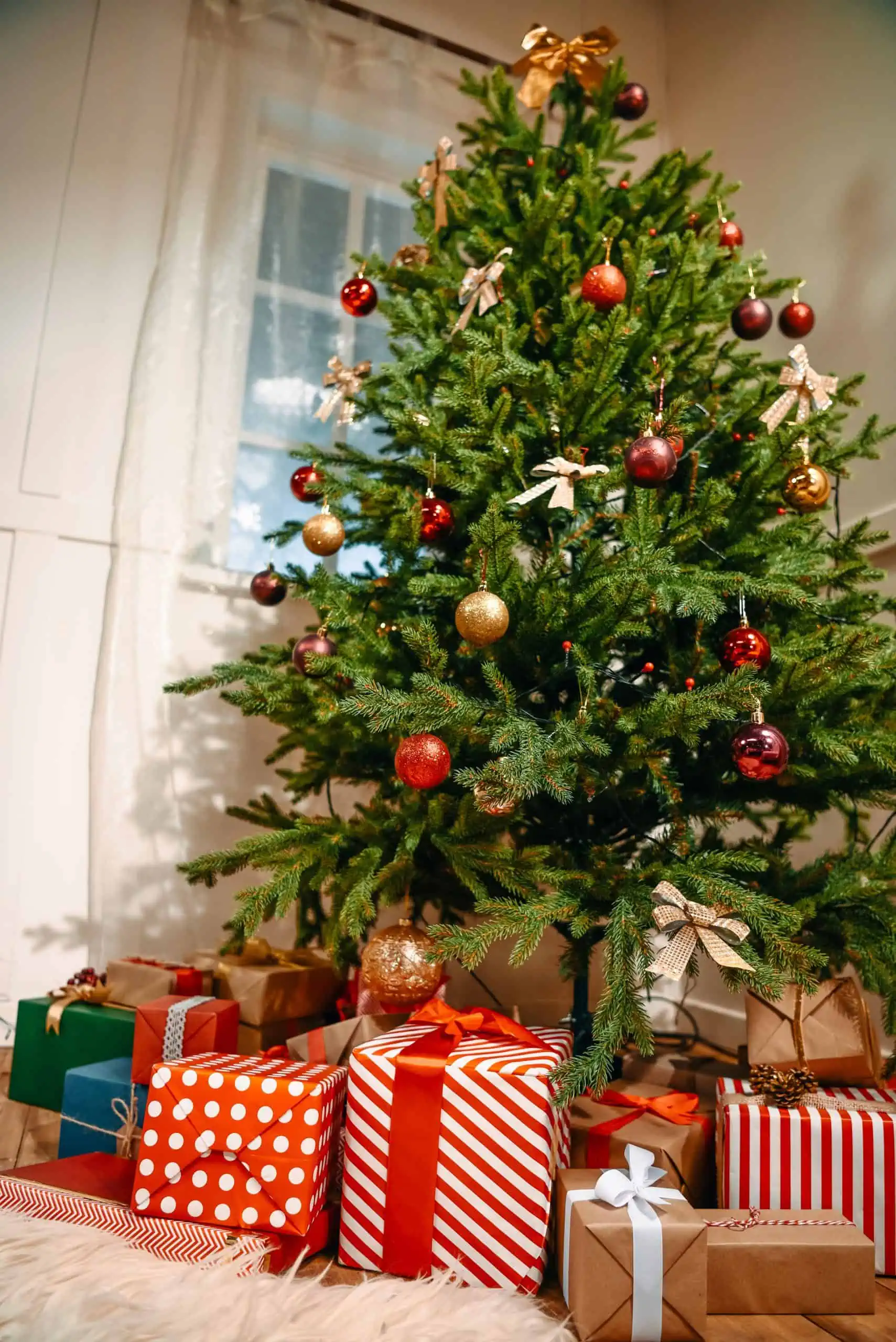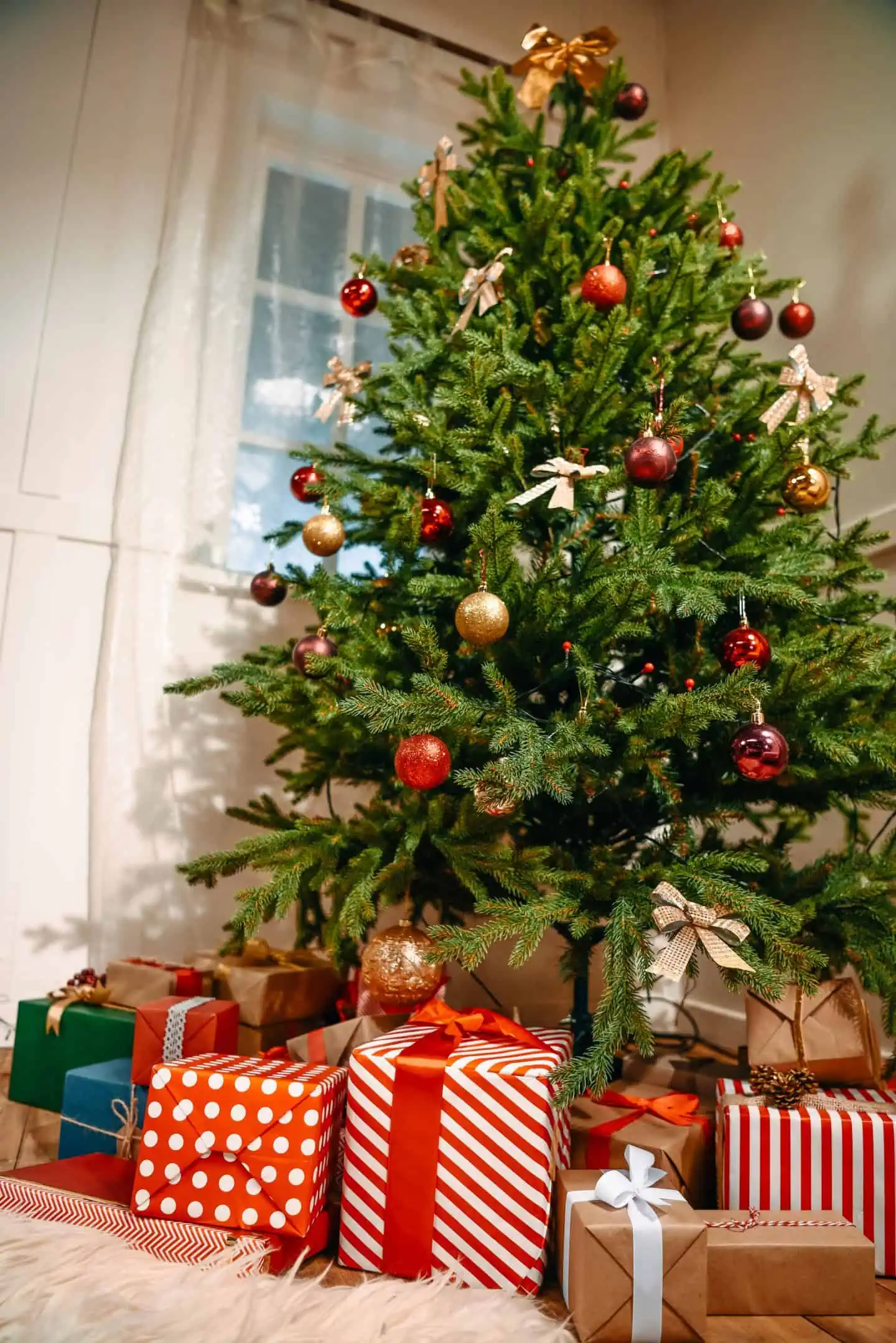 After the holiday festivities are over, the Christmas tree has completed its role as a centerpiece. However, its journey doesn't end there.
Many communities have programs to recycle Christmas trees. These trees can be chipped into mulch or composted, allowing them to return nutrients to the soil and contribute to the environment.
Some people choose to replant their Christmas trees in their yards after the holidays. With proper care, these trees can continue to grow and provide year-round beauty.
How to use the life cycle of a Christmas tree coloring page
Using a conifer tree life cycle coloring page can be a fun and educational activity for kids. Here's how you can use it:
Start by downloading the Christmas tree life cycle coloring page below.
Gather crayons, colored pencils, markers, or any other coloring materials your child prefers. Make sure you have a variety of colors available to make the coloring experience more enjoyable.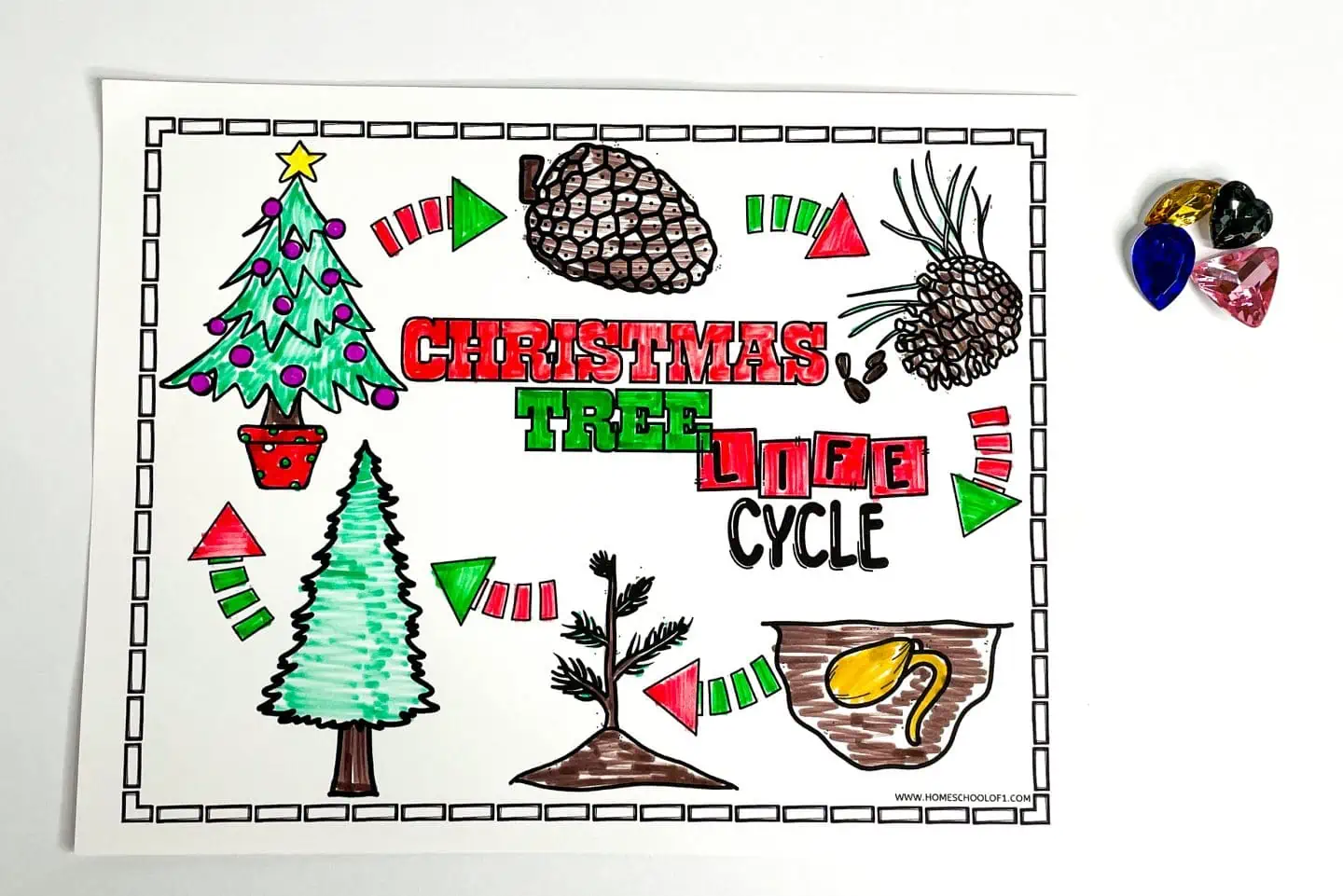 Before starting coloring, take a moment to explain the six stages of the conifer tree life cycle to your child. You can use simple language and show them pictures or diagrams of each stage to make it more understandable.
Now, let your child begin coloring the different stages.
While your child is coloring, engage them in conversation about each stage. Ask questions like "What are some things a young tree needs to grow healthy and strong?" or "What happens to a Christmas tree after the holiday season is over?" This helps reinforce their understanding of the life cycle and promotes curiosity.
Using coloring pages to learn about the Christmas tree life cycle can be both enjoyable and educational for kids.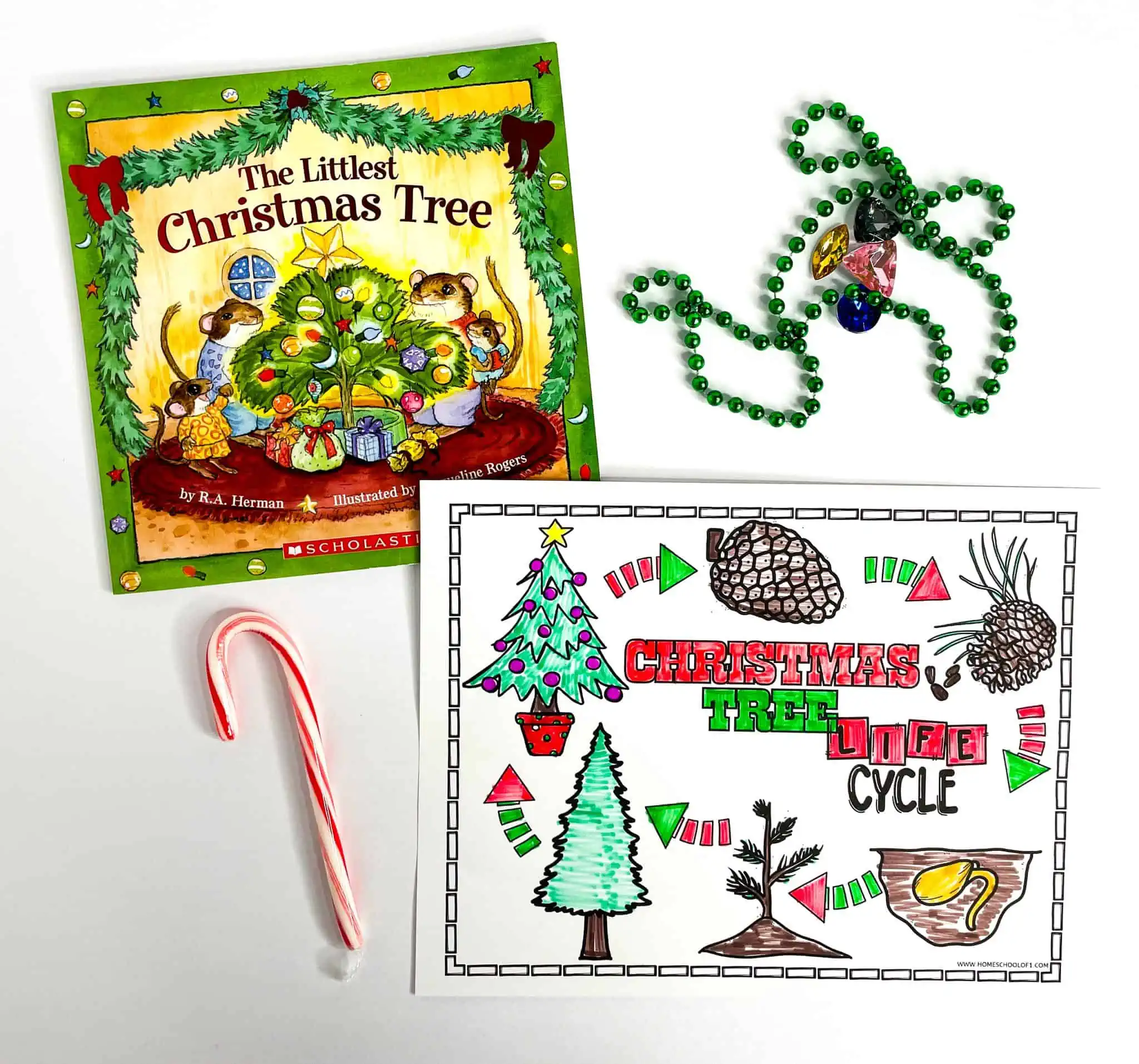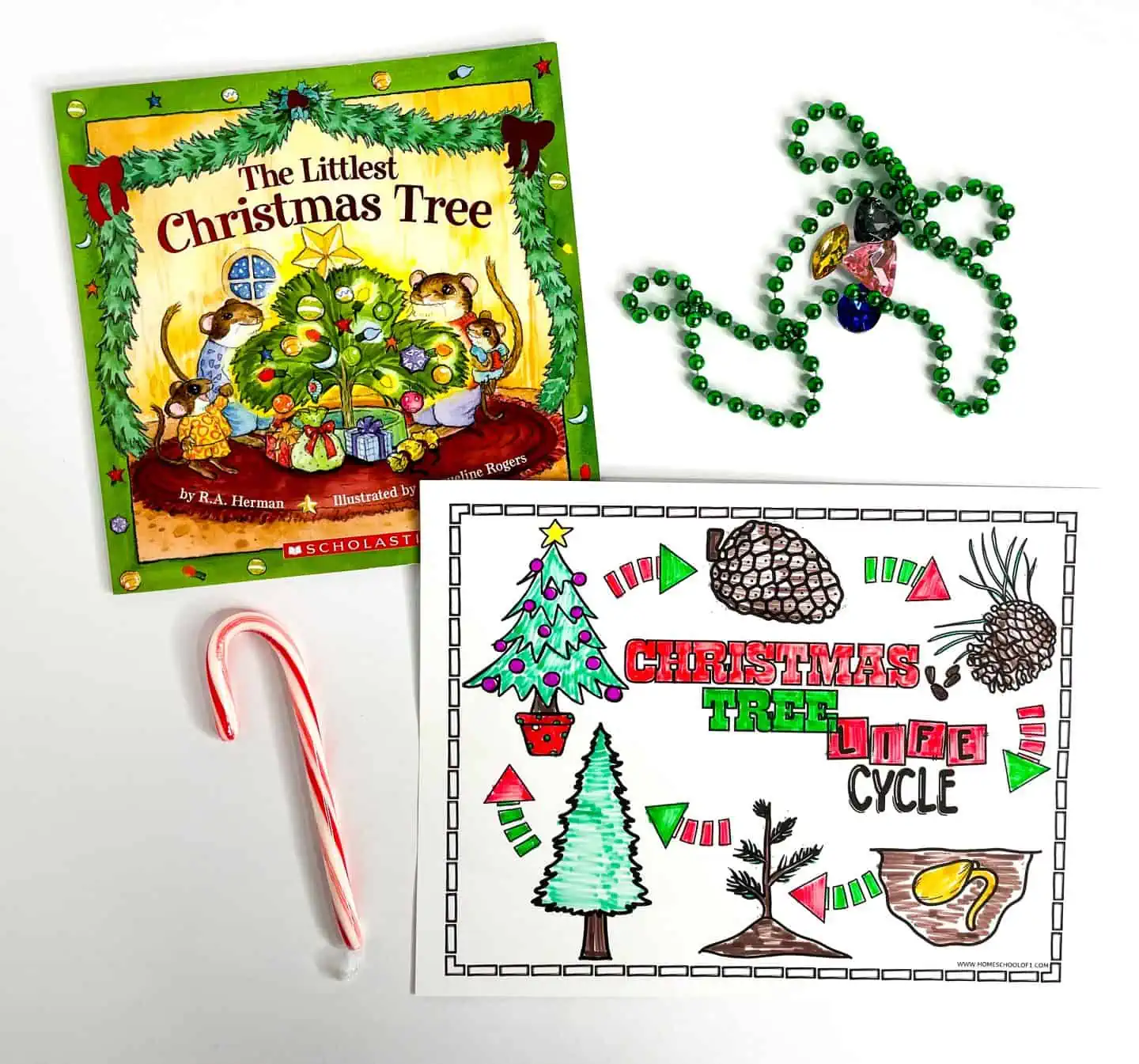 Books about Christmas trees
Add in a fun Christmas read aloud that will spark their curiosity even more:
Pick a Pine Tree. In this enchanting holiday tale, readers are invited to experience the joy of choosing and decorating a Christmas tree, from picking the perfect pine to hanging ornaments and singing carols. With lyrical text and warm illustrations, it captures the festive spirit of the season, making it a delightful read for families and tree-trimming enthusiasts.
Christmas Tree Book. Tomie dePaola's timeless classic follows the journey of a young boy and his family as they select, decorate, and enjoy their Christmas tree. With dePaola's signature art style and heartwarming storytelling, this book beautifully captures the spirit of holiday traditions.
Mr. Willowby's Christmas Tree. Is a whimsical tale that tells the story of Mr. Willowby, who brings home a grand Christmas tree that turns out to be too tall. As he trims it down, the tree's top becomes the perfect size for various creatures in the forest, creating a heartwarming tale of sharing and holiday cheer.
Additional Christmas tree activities
Carry on the fun with these additional Christmas tree ideas:
Tips for downloading the free files
Below is a blue cloud with an arrow pointing downward. Underneath that is a large sign-up box where you need to add your name and email address, and press I NEED THIS NOW!
Within minutes you will be sent the free PDF directly to your email address, so you can print it out and start using it immediately.
Sometimes emails get a little wonky, so if you can't see it, please check your spam folder where I am sure it is hiding.
Download the free printable Christmas tree coloring page
These worksheets are free to print but are for personal or classroom use only.
Make sure you choose the correct paper size and click on the shrink to fit button. All of our free printables for kids work better when printed on cardstock (this is the one we use and love.)
Last Updated on 2 October 2023 by homeschoolof1