12 Best Christmas Read Alouds For Kids of All Ages
These are the very best Christmas read alouds that the kids, and you, will love in December.
Christmas is our absolute favorite time of the year. Mainly as we put away our core curriculum and just spend time together learning about the holiday.
I stopped doing read-alouds when my son was about 9 (that is apart from Christmas books!). Until recently I have discovered that a child's reading age, in general, catches up with their listening age around the age of 13. So we have recently started them up again with our these Thanksgiving read alouds.
My son absolutely loves reading, check out our favorite book lists for kids there are over 20 book lists included for kids of all ages, for school, for reading, and for every season. Plus lots of free book printables.
We have so many kids' books. I wanted to share with you what our favorite Christmas books to read aloud are. Even though most of these Christmas books are picture books and aimed at younger children, they make wonderful Christmas read alouds for kids of all ages.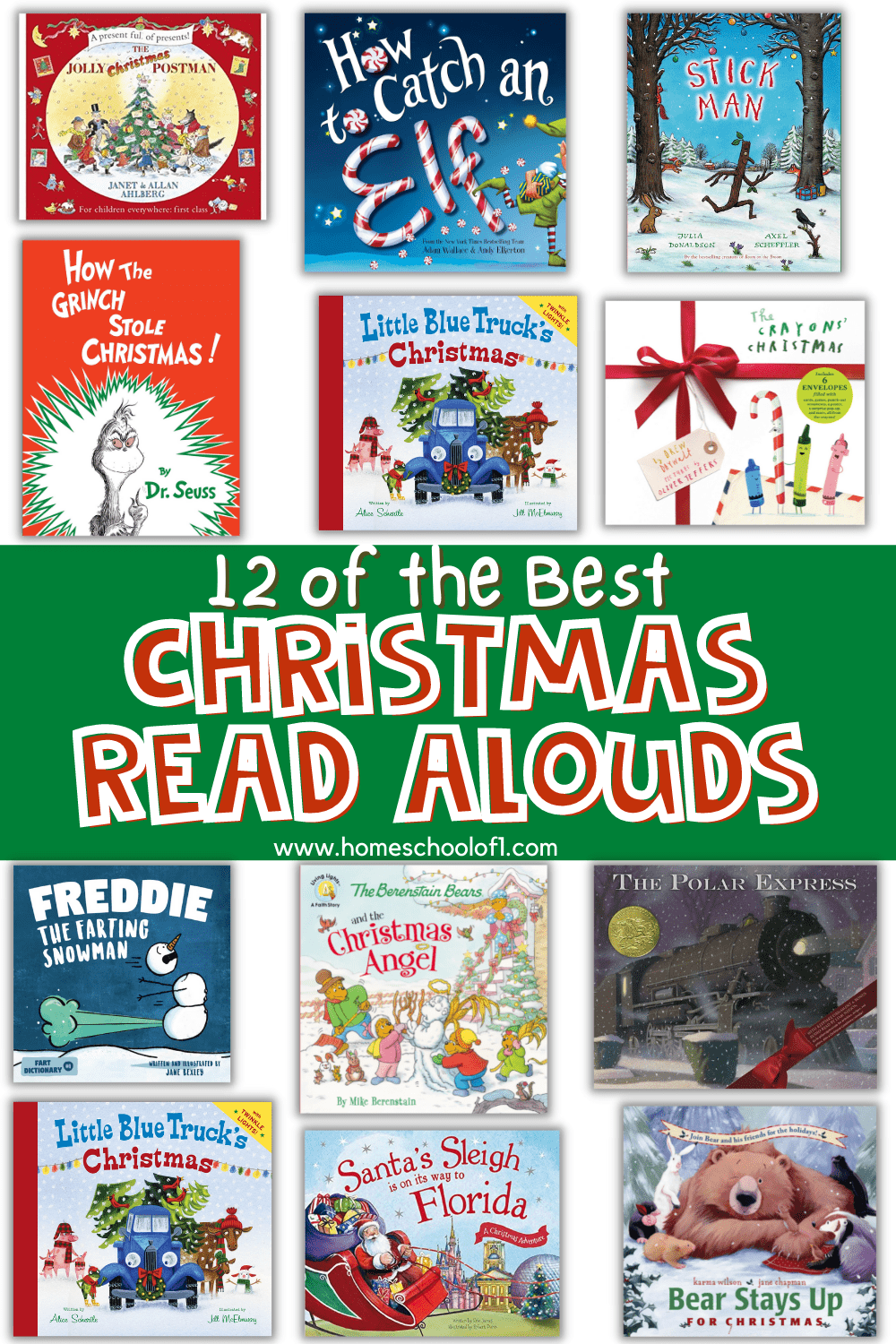 **There may be affiliate links in this post. You can read my full disclosure at the bottom of the page.**
The Best Christmas Books That Make Great Read Alouds
The Jolly Christmas Postman. This is one of our favorite Christmas books. I think we first got it when my son was about 6 and we absolutely love it. There is even a letter inside the book for you to read, we highly recommend it.
The Crayons' Christmas. This is another book with letters inside the book, this time from the Crayons. Within these letters, there are small activities for you to play with, and ornaments can be made. It is a wonderful story from the Crayons who know that the best gifts are the ones you give not receive.
Bear Stays Up for Christmas. This is another special favorite of ours as it was the first Christmas book he received. My son turned one right near Christmas (11 years ago, wow it seems like only yesterday.) and it was the first Christmas story we shared together.
How to Catch an Elf. Now we are a little obsessed with Christmas and have had the Elf on the Shelf visit us now for a number of years. This book we got the year after the Elves started visiting. It is a really silly funny book, which is right down our street! This is like most of these books aimed at children from about 4 – 10 but as my son is turning 12 this year, he will still enjoy this Christmas read aloud! This one is also featured in our favorite books about elves.
Stick Man. This book makes me cry! It is by far my favorite Julia Donaldson book (although they are all amazing) and it really does make me cry. It is such a wonderful book about a Stick Man making it home in time for Christmas.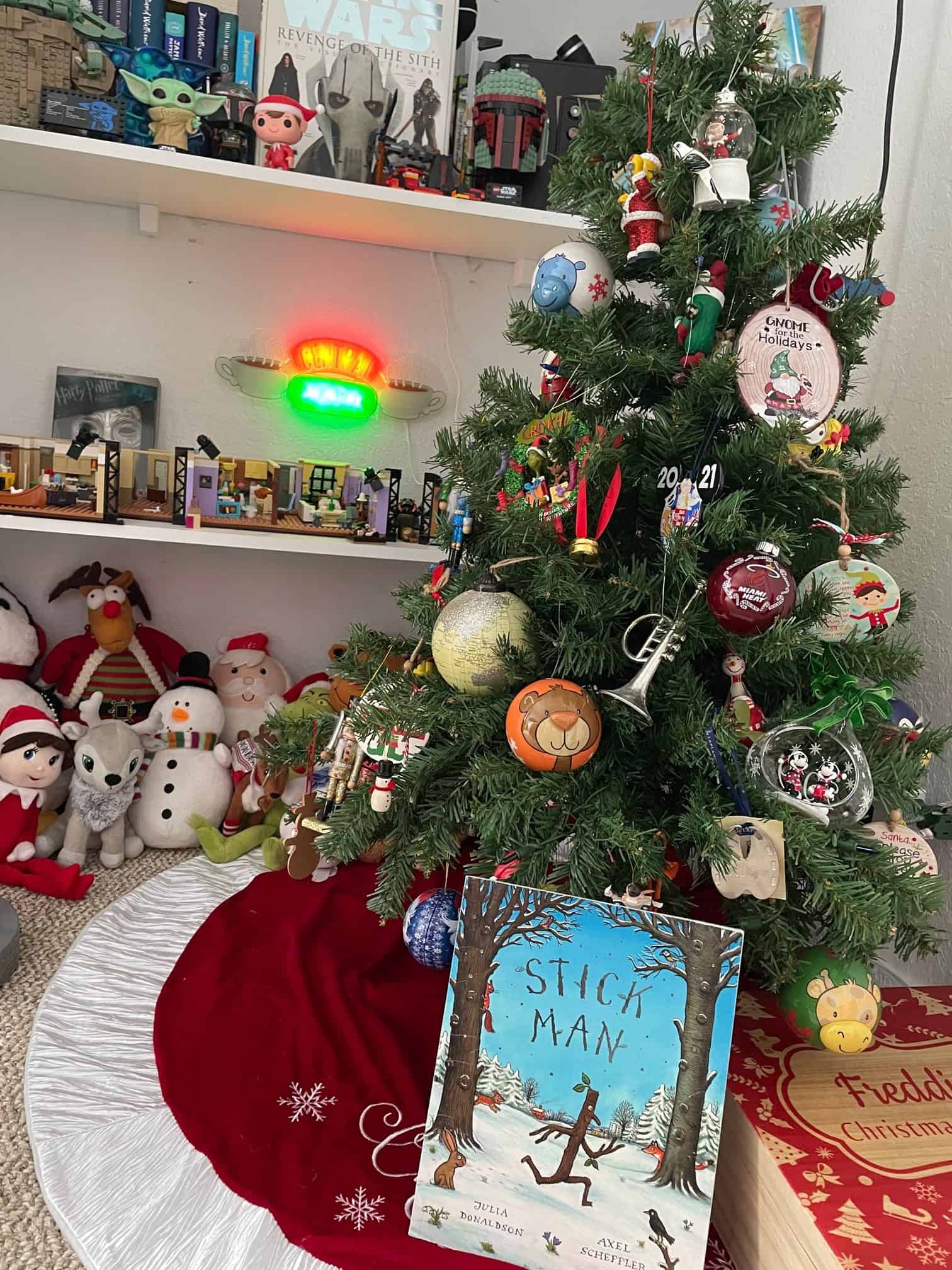 Polar Express – This book, of course, needs no introduction, and should be on every kid's bookshelf! It is a wonderful story of the spirit of Christmas and is perfect to read just before you watch the film. This year we will do a books vs movies comparison report, and show what the differences are.
How The Grinch Stole Christmas is yet another book that has been turned into a movie. Like all of Dr. Seuss's books, it is a marvelous read and an absolute classic.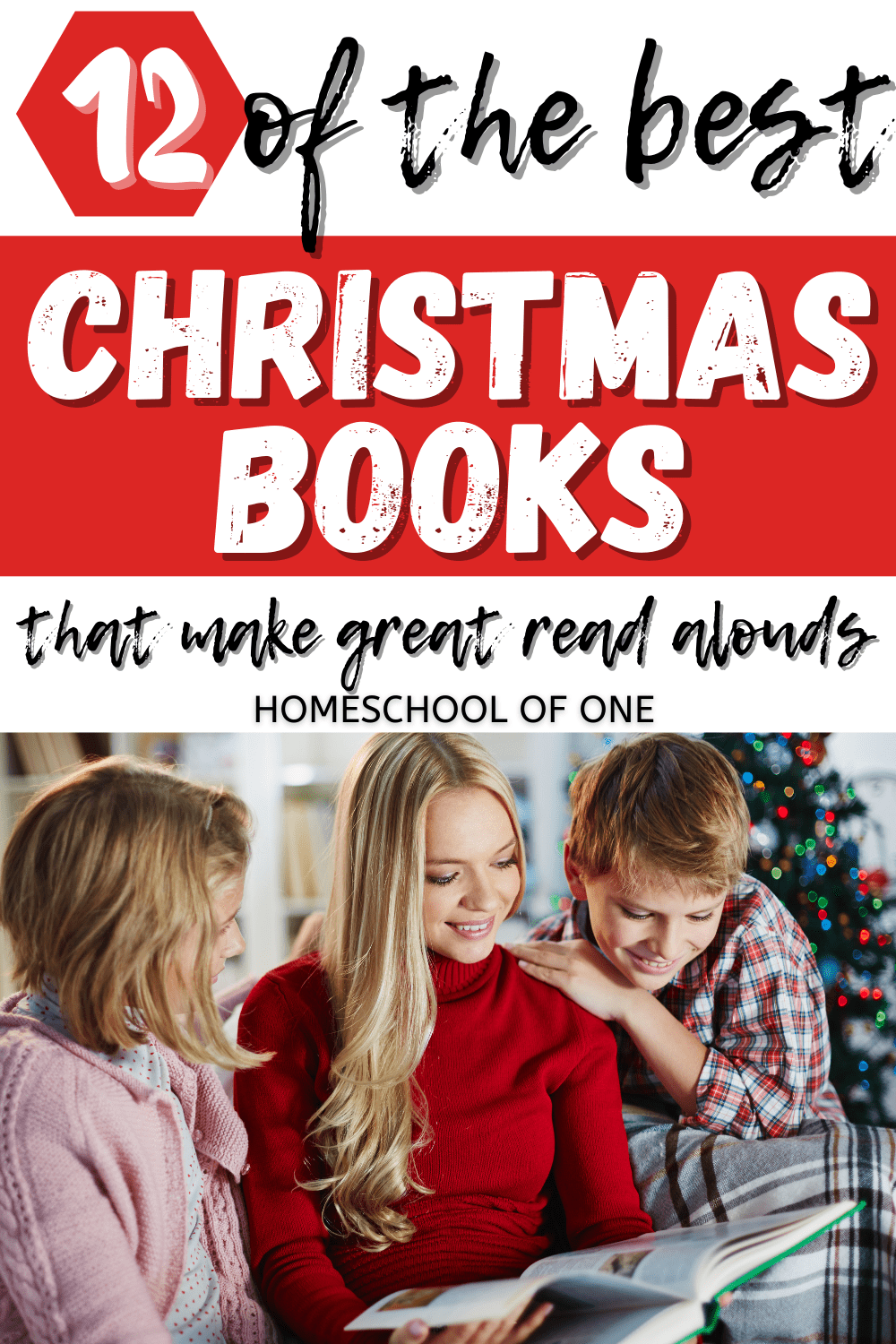 The Best Christmas Pageant Ever – I think this is the first Christmas book that my son read on his own. When he was maybe 8 or 9 years old. He loved that the kids were so naughty!
Little Blue Truck's Christmas – This book came out when my son was a little too old to appreciate it. But we have included it as we enjoyed reading it to his cousins when they came over in the holidays. The pictures are really cute too. We love math in this house, so any book that encourages counting is a win-win for us!!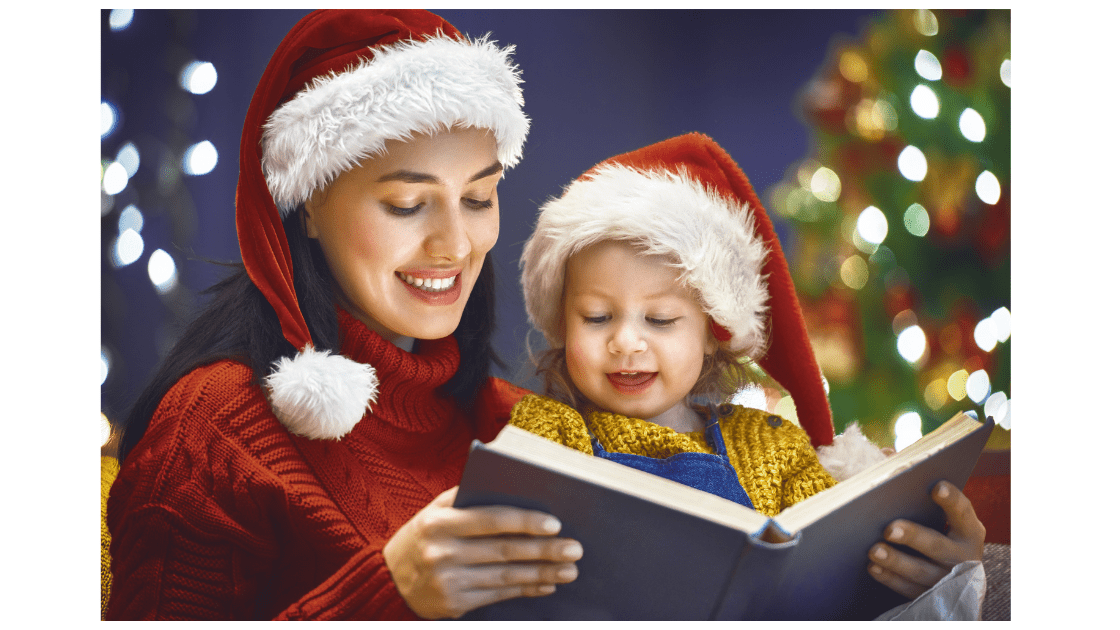 The Berenstain Bears and the Christmas Angel – This came out at about the same time as the previous book. So again we enjoyed reading it with family and friends. He would try and read it along with me, and we have such wonderful family memories of these two books.
Freddie the Farting Snowman isn't my favorite book, but, as it was called Freddie I HAD TO BUY IT!! Now I didn't love it if I am honest. However, my son Freddie who was 11 when it came out (last year) thought it was the funniest book ever! So I had to include it!
Santa's Sleigh Is on Its Way to Florida we got this the first year we moved to Florida. Again it isn't as good as some of the other books on this list. But it definitely puts a smile on our faces. Especially when the kids recognize places close by.
Christmas Activities for Kids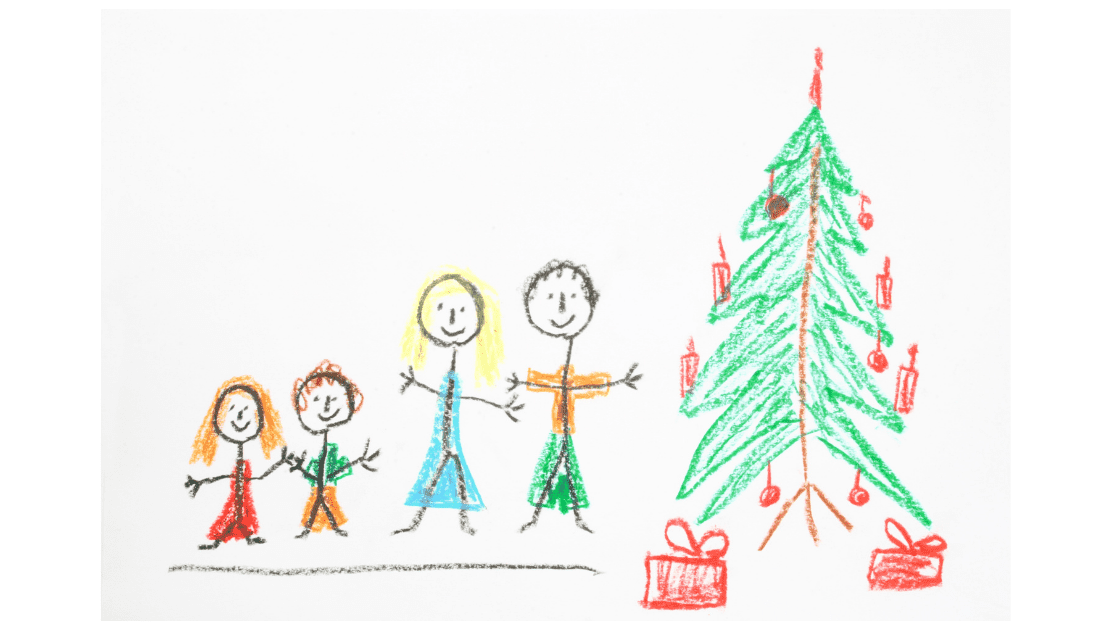 As I said at the beginning of this post, we absolutely LOVE Christmas. If you are looking for even more fun Christmas activities check out our popular Christmas posts.
What are your favorite Christmas read alouds? Please let me know in the comments below.
Last Updated on 19 December 2022 by homeschoolof1