33 Best Earth Day Books for Kids in 2023
Learn all about the planet and climate change with these Earth Day books for kids.
These books about the planet are in age order from toddler board books, up to middle school reading.
Earth Day is celebrated on April 22nd around the world and is a great way to talk to the kids about the importance of recycling. And how they can get involved in making a positive impact on the environment.
It is a great opportunity to raise awareness about environmental issues and to encourage children to take action to protect our planet.
Recycling is one important action that kids can take to reduce waste and conserve resources.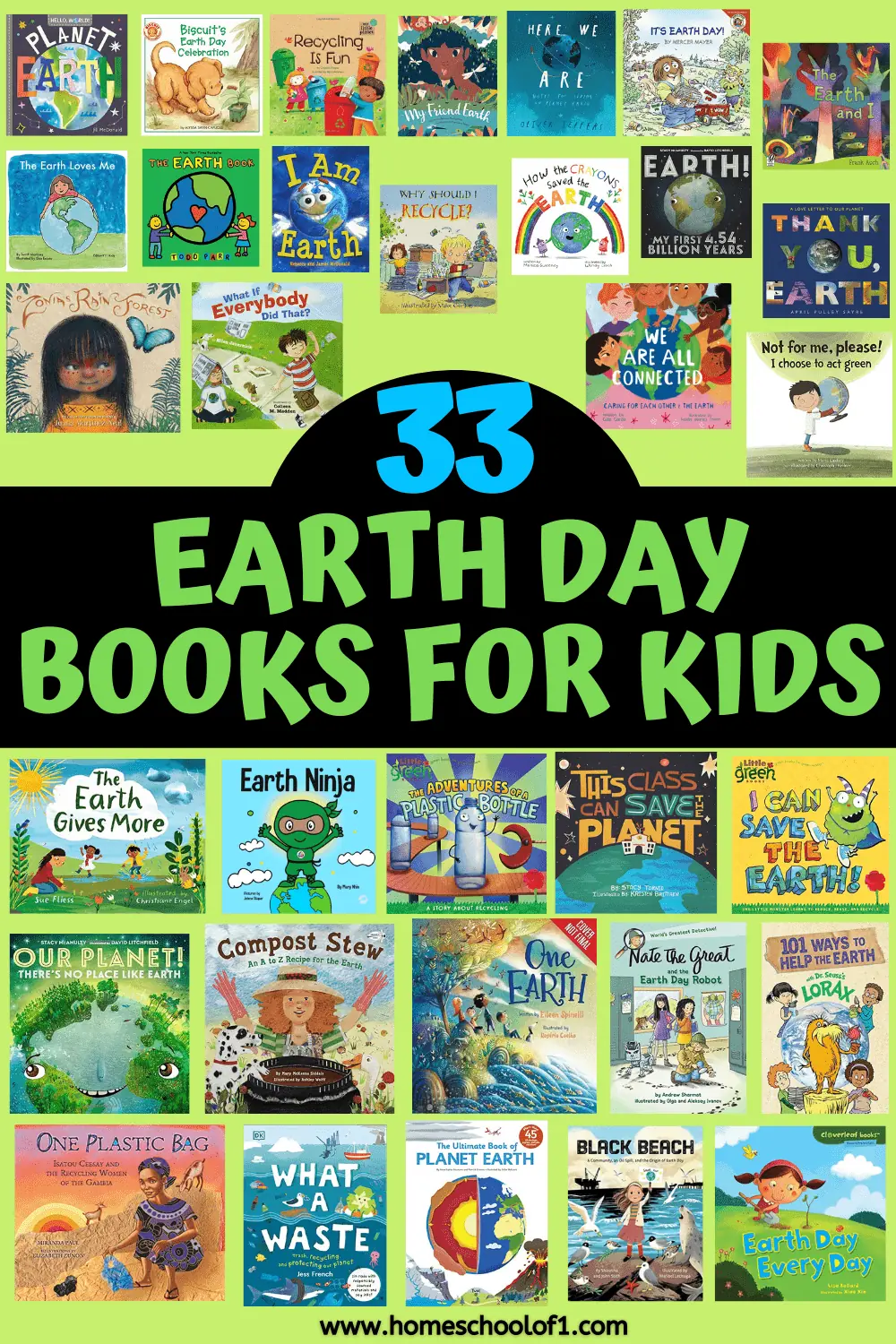 **There may be affiliate links in this post. You can read my full disclosure at the bottom of the page.**
Free Earth Day Printable Activities
Have fun with your elementary students with our free Earth Day activities:
Favorite Books to Celebrate Earth Day
Last Updated on 10 April 2023 by homeschoolof1