Easter Counting Worksheets (free printables)
Have fun with math this Easter with our free Easter counting worksheets for preschoolers and kindergartners.
Learn to count from 1 to 10, with our fun Easter color and counting worksheets. This makes counting much more fun!
Adding educational Easter activities for kids can make the holiday both enjoyable and enriching.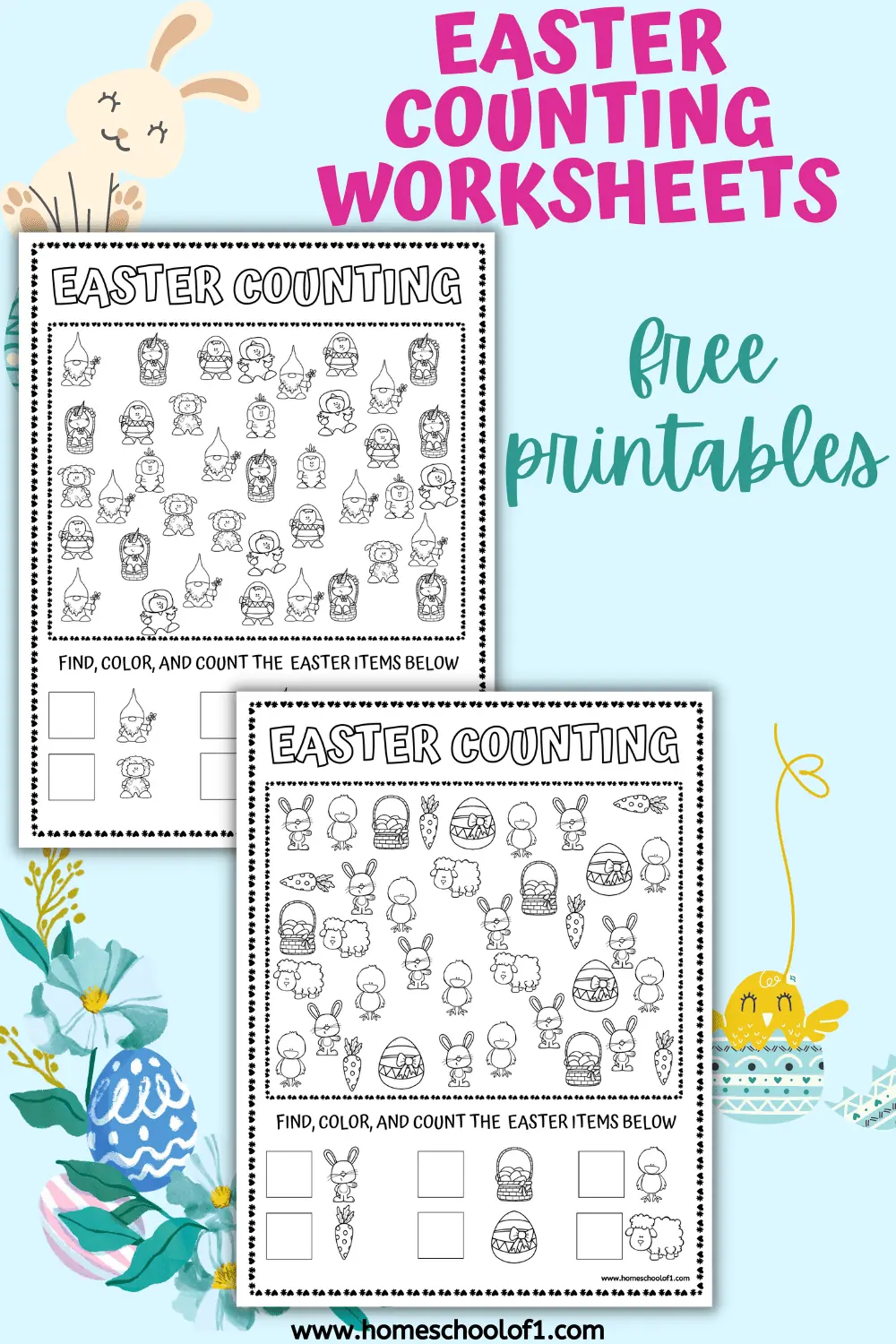 If you are wanting to have lots more fun with math, we highly recommend these 20 math board games.
**There may be affiliate links in this post. You can read my full disclosure at the bottom of the page.**
Why use Easter counting worksheets with your preschooler?
Easter free printable counting worksheets can be a great educational tool for preschoolers for several reasons:
Develops Counting Skills. Counting is an essential skill for any preschooler to learn, and Easter counting worksheets can help them practice counting numbers in a fun and engaging way. These worksheets only go up to the number 10.
Enhances Fine Motor Skills. Completing the worksheets involves coloring which can help improve a child's fine motor skills and hand-eye coordination.
Encourages Focus and Attention to Detail. The worksheets require children to focus on the task at hand and pay attention to details such as the number of objects to count and the corresponding numbers to write.
Overall, Easter counting worksheets are a fun and effective way to help preschoolers develop their counting skills and prepare them for future math-related tasks.
Easter Counting Books
Your preschoolers might also enjoy these counting Easter books for kids:
Elevate Prep Target Math Game | A Teacher-Recommended,
Proof! Math Game – The Fast Paced Game
Pressman SMATH – The Game That Makes Math
Prime Climb
Easter Math Worksheets For Preschoolers
There are 2 different math worksheets to download (just fill in your name and email address at the bottom of this post, and you will receive the free printable in minutes.)
These free counting worksheets are free to print but are for personal use or classroom use only. Scroll to the end of the post to get the pdf file.
The free Easter worksheets can be used with children as young as toddlers. But preschoolers and kindergarteners will also love learning how to count with this spring-themed math activity.
The first sheet includes images of the:
Easter bunny,
an Easter chick,
Easter eggs,
carrots,
an Easter basket,
baby lambs.
The second Easter worksheet includes images of a:
Spring gnome,
a unicorn in an Easter basket,
a child dressed as a chick,
a child dressed as an Easter egg,
a child dressed as a lamb,
a child dressed as a carrot.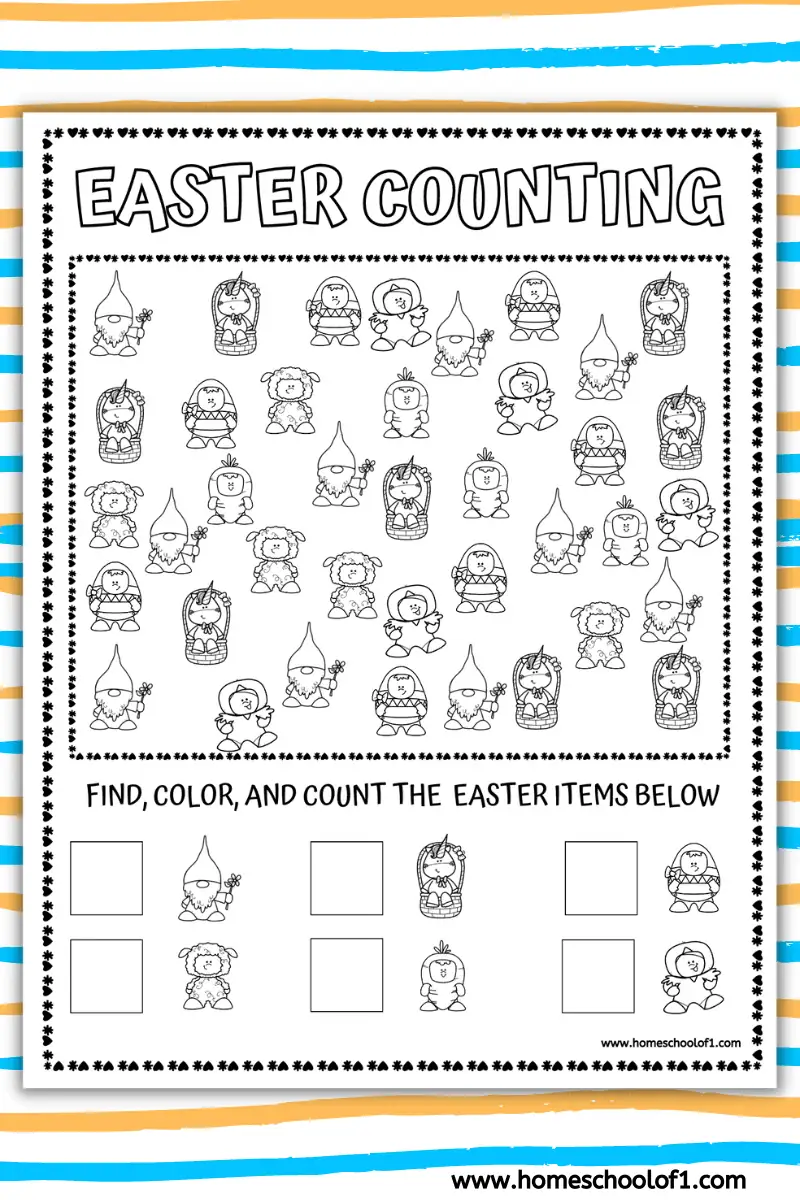 Both of the counting worksheets only go up to a maximum of 10 objects. If you want to go up to 20 then you will love our free missing numbers 1-20 worksheet.
Free Easter printables for Preschoolers
Other free Easter activities I think you will love:
Download the free Easter number worksheets for preschoolers
Make sure you choose the correct paper size and click on the shrink to fit button. All of our free printables for kids work better when printed on cardstock (this is the one we use and love.)
Last Updated on 3 September 2023 by homeschoolof1