20 Best Gift Ideas For Men Who Have Everything (2023)
Christmas is going to be here before you know it. Do you always struggle to find gift ideas for men who have everything?
Yes me too, but don't worry I have found 20 of the best gifts for guys who have everything.
All of the men in my life are the same, if they want something they buy it. They literally have everything! How on earth can I buy a gift for a man who already has everything?
I also have a second problem in that my very bearded husband and my stepdad have their birthdays at the end of November. So they need 2 gifts!!
Hopefully, I will take the stress out of your Christmas shopping with these top gifts for men.
If you are struggling for the women in your life check out the gifts for mom who doesn't want anything, or the best gifts for busy moms.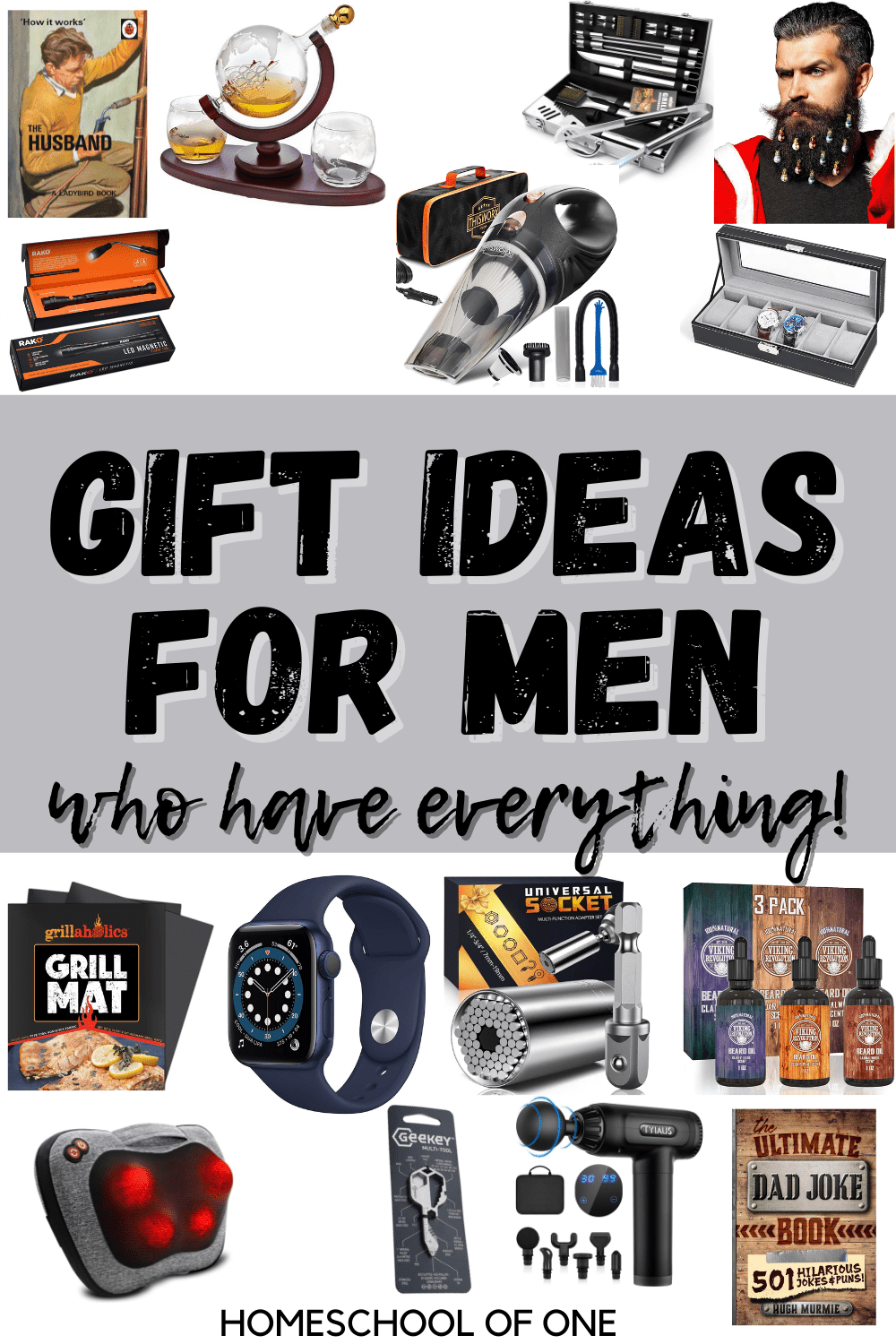 **There may be affiliate links in this post. You can read my full disclosure at the bottom of the page.**
What to buy the man who has everything?
These are the absolute best gifts for guys who have everything. I have also shared the best stocking fillers for me further down the page.
Slippers. You know you are getting old when you add slippers to your Christmas gift list! These memory foam slippers are fantastic.
I Watch – Now I personally hate all things techie, as to be honest I don't get it! However, this is apparently a must for this year! I have no idea why you need 2 smartphones plus a watch you can apparently also use as a phone. But as he is Apple mad, this is a necessity!!!
He currently has a Fitbit, but the heart monitor has stopped so as a replacement he wants this!!! (Again no idea why you would need a heart rate monitor!!!)
Watch Box. My husband is watch mad, and they generally just sit in a drawer. This watch box is a great gift for a man who has everything.
Wallet. This slim men's leather RFID-blocking pocket bifold travel thin wallet is perfect.
Whisky Decanter Globe and Glasses Set. Is pure elegance, perfect for the decadent whisky drinker.
Muscle Massage Gun. Whether the man in your life is into a sport or not, this massage gun is great for aching bodies.
Grilling Utensil Set. This 19 piece grilling set with a storage case is great for the man that loves to grill!
Magnetic Pickup Tool with LED Lights. Telescoping Magnet Pick-Up Gadget Tool, I can't believe we don't already have one of these! My husband is definitely Mr. Gadget Man, and this is going to the top of his list!
Back Massager, Neck Massager with Heat, we actually purchased this exact one last year, so we definitely recommend it.
ThisWorx Car Vacuum Cleaner is for men who like to have a nice clean car!
Grillaholics Grill Mat. Non-Stick, Reusable, and Easy to Clean Barbecue Grilling Accessories – Lifetime Manufacturers Warranty.
Stocking Filler Ideas For Men Who Want Nothing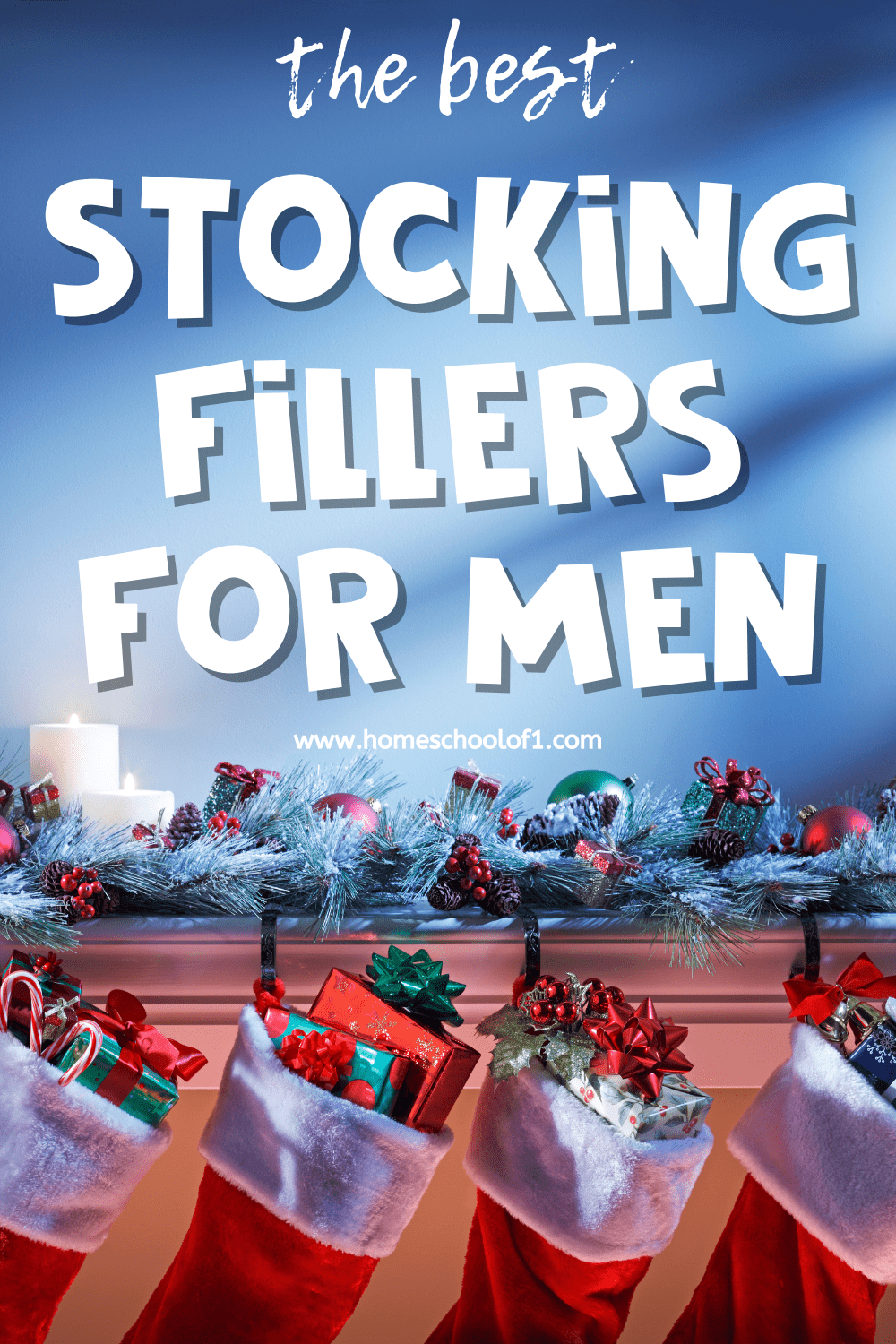 Every Christmas Santa brings us all a stocking which he leaves at the end of our beds. As soon as our son wakes up he comes running into our room with his stocking and looks for ours. We then all sit on the end of our bed and see what Santa has got us.
How It Works – The Husband (Ladybird Book For Grown-Ups)
Beard Ornaments! If the man in your life has a beard, these are a must!!
Geekey Multi-Tool Key Ring – Includes Bottle Opener, Screwdriver, Ruler, Wrench, Bit Driver, File, Bike Spoke Key | TSA Friendly
Ultimate Dad Joke Book! There's nothing better than a good Dad Joke!!
Books are a great gift, especially for my stepdad as he LOVES to read. But, my husband, when he gets the chance also enjoys a good book. I have just seen that Jo Nesbo has a new book out this year, and as we have all of the others this is a must.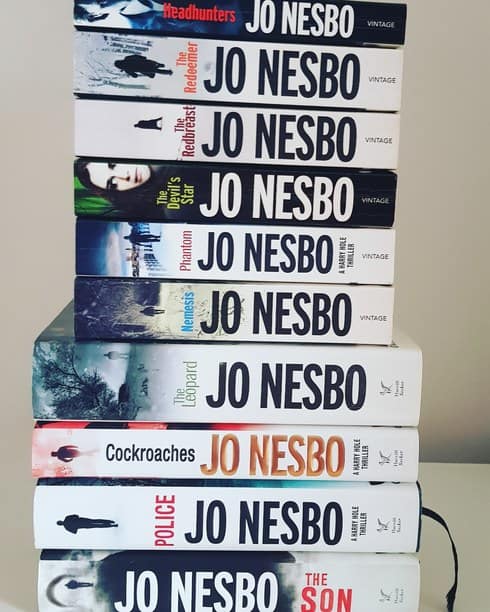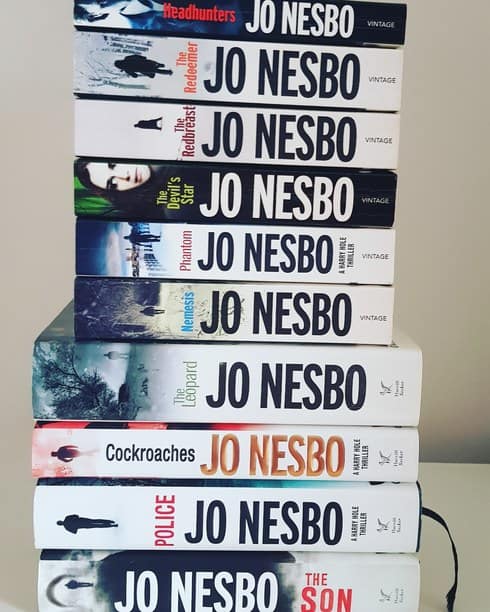 Beard Oil – As pretty much every man I know has a beard, I just had to add some beard products. My husband has been using beard oil for a couple of months now, and he loves it. He has really sensitive skin and so most beard products he has tried have been given away. But he loves this one, it smells delicious and is very reasonably priced.
Universal Socket Tool gift set for handymen.
What gift ideas for men who have everything have you come up with? Let me know in the comments below.
Last Updated on 30 December 2022 by homeschoolof1