37 Awesome Gifts For 10 Year Old Boys In 2023 (by Personality type)
Gifts for 10 year old boys are so hard to find.
Some of these Christmas gifts for boys are so new they are pre-order only. However, they are all guaranteed to be delivered before Christmas.
They are not quite teenagers, but they are not little children anymore.
They want to be grown up, and yet, they are still only 10 years old.
Finding gifts for boys of this age is no easy task, however, as ever I have spent hours researching the BEST GIFTS for 10 YEAR OLD BOYS, and had them all kid approved!
There is a gift here for all budgets and they are split into gaming, electronics, toys, and sporting presents. I have also included our top 10 gifts for 10 year old boys.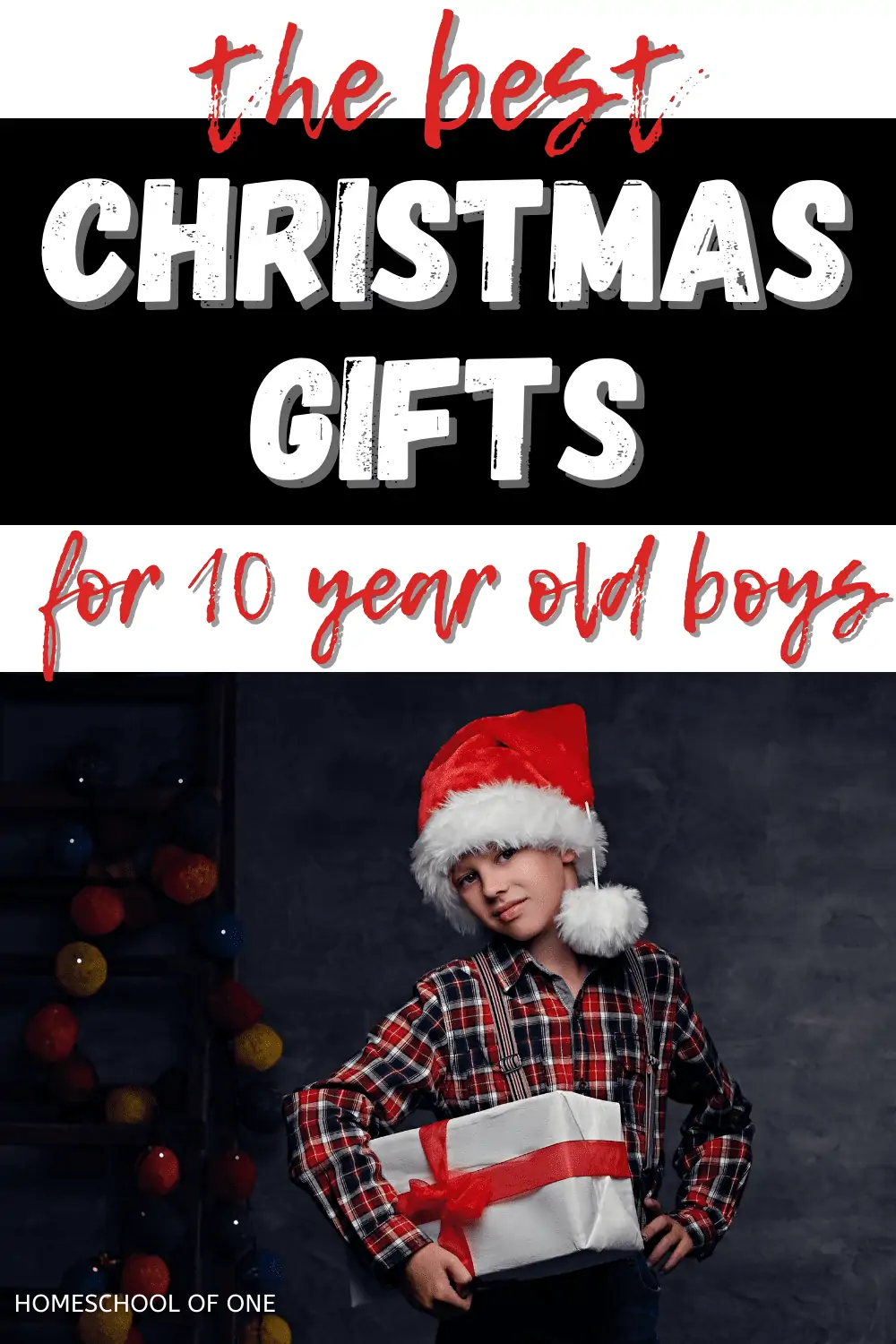 **There may be affiliate links in this post. You can read my full disclosure at the bottom of the page.**
Top 10 10 Year Old Boy Gifts
I have summarised the entire gift list below into our top 10 favorite gifts for 10 year old boys:
Gaming Gifts for 10 year old Boy
I would love to be able to produce a kid's gift guide with no mention of gaming gifts. However, that wouldn't be fair, as every 10-year old I know would be devastated without at least one gaming gift from Santa.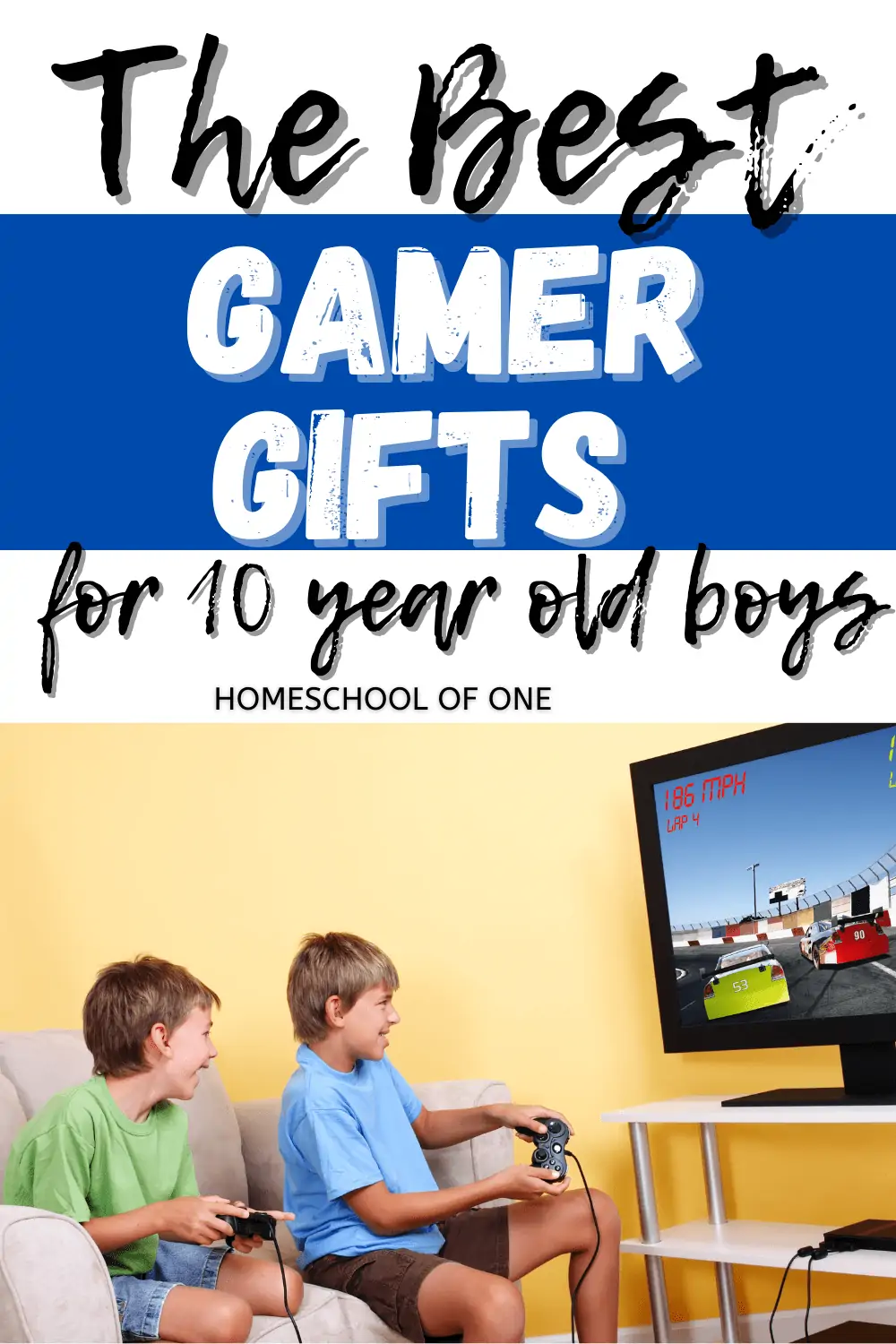 A lot of these games are on preorder as they are super new, however, I can assure you if you are buying for a 10 year old they will have at least one (if not all) of these on their wish list.
Mario + Rabbits Sparks of Hope
Toys for 10 year old boys
This is a hard one now they are turning 10. But below is a mix of fun board games for 10 year olds, Lego (NO Christmas gift list is complete without those little bricks!), an educational science kit. Nerf guns are still a hit, but like most 10 year olds already have far too many Nerf guns a Nerf bullet jacket and spare bullets is a winner.
LEGO Harry Potter If your child is interested in challenging lego sets check out our recent post.
SUSSED Lifeology: The Hilarious Who Knows Who Best Card Game
Kids Create Absurdity: Laugh Until You Cry! Fun Card Game for Kids Family Game Night
National Geographic Exploding Science Kit
Electronic Gifts for 10 year olds
Similar to the gaming gifts above, today this is almost a necessity. When Freddie was 9 he got the Amazon echo, and the fun we have had with the Alexa skills is certainly worth it, so we highly recommend that.
Kids Smart Watch – (check out our Cosmo Smart Watch review here). There is a promo code for 20% off (can be used on Amazon too!) with code: HOMESCHOOL80 (this is exclusive for our readers.)
He already has a Nintendo Switch, and of course, will not be getting a Switch Lite, however, if your 10-year-old does not already have one, we can't recommend them enough.
One of my favorites in this list is actually the cheapest. The PS4 digital alarm clock is awesome.
Yamaha Electronic Keyboard check out our favorite online piano lessons for kids.
Educational Gifts for 10 Year Old Boy
As a homeschool family, we are very used to receiving and choosing educational gifts at Christmas time. We have only included one in this gift guide as it is absolutely the best one we have come across.
Mel Science has put together an amazing Christmas bundle this year. This comes with a starter kit with quality lab equipment, a VR headset to access exclusive VR lessons. And a whole pack of Christmas science experiments: 3 Chemistry kits, 1 Physics kit, and 1 STEM project. We absolutely love this and have recently reviewed one of their Chemistry sets, check out our Mel Science review to see what exclusive promo codes are available.
Gift for 10 year old boy who likes sports
After all of the gaming and electronic gifts, there has to be something to get the kids moving! The skipping rope that counts the kid's jumps and the bike speedometer are really great cheaper gifts. For even more sports gifts for boys check out even more of our favorites.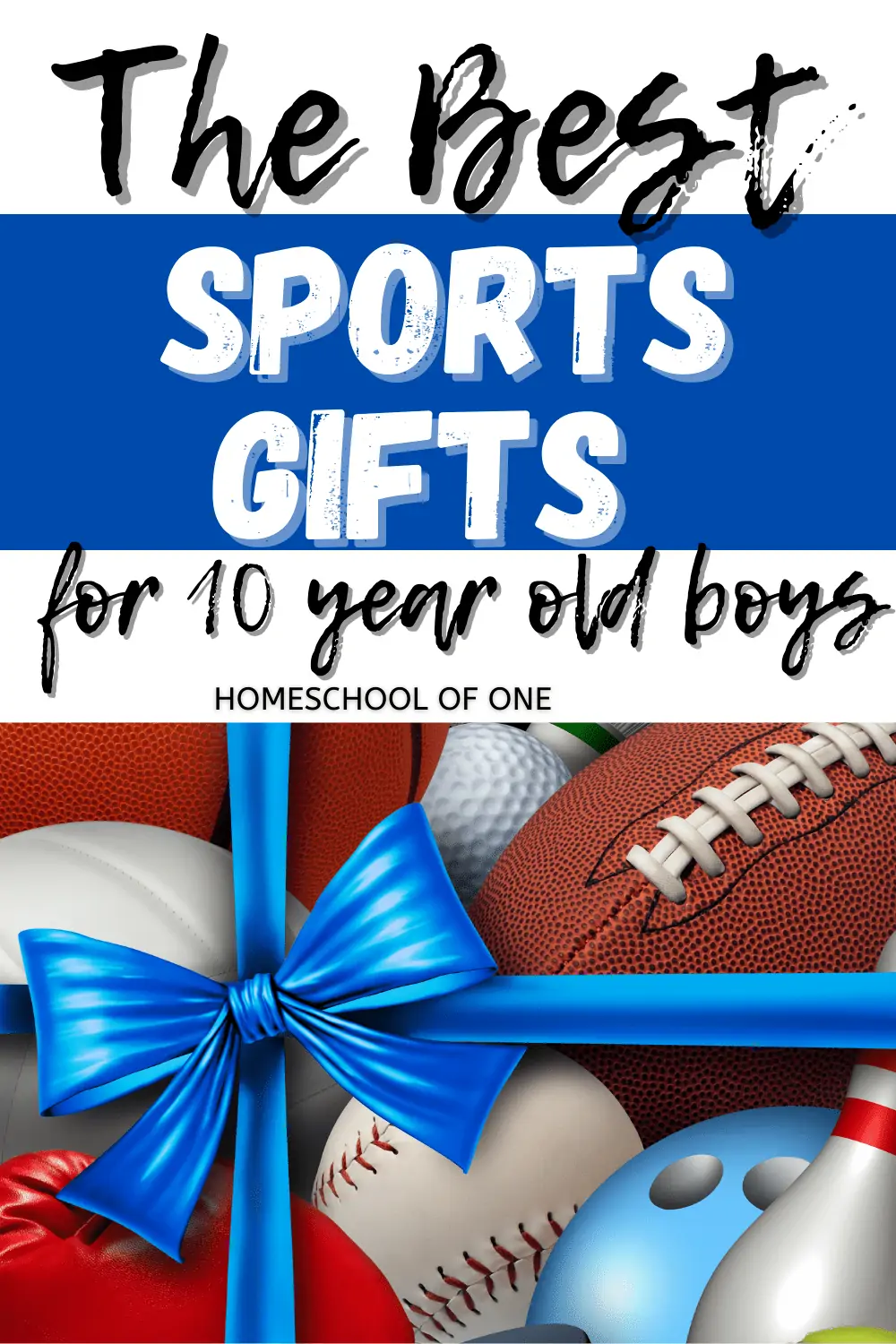 Dartboard (you will also love our sports gifts for boys)
Basketball Hoop (If you have a basketball fan you need to check out our top 26 basketball gifts for boys.)
Dribble Up – Smart Basketball (check out our Dribble Up Review here.)
Other Christmas Gift Guides for Kids
As Freddie is turning 10 years old 2 days after Christmas, if there are any other gift ideas you have, please let me know in the comments below.
Last Updated on 2 June 2023 by homeschoolof1