How To Have A Halloween Escape Room At Home
Step into a world of mystery, intrigue, and spine-tingling excitement as the Halloween season approaches! If you're ready to take your Halloween activities for kids to the next level, why not dive into the captivating realm of Halloween escape rooms?
Whether you're planning a spooky gathering with friends, a memorable team-building activity, or just looking to immerse yourself in the eerie ambiance of the season, Halloween escape rooms offer an unforgettable experience.
In this post, we'll unveil a collection of hair-raising Halloween escape room ideas that will challenge your wits, test your teamwork, and leave you with lasting memories.
Get ready to unlock the door to a world of frightful fun and enigmatic enigmas, where every clue could be a trick or a treat!
**There may be affiliate links in this post. You can read my full disclosure at the bottom of the page.**
Escape room Halloween ideas
If you want to have a free Halloween escape room, check out our escape room puzzle ideas for how to find free personalized puzzles.
But save time and effort and have some spooky fun this October with these best escape room board games:
Free Halloween printable games
Looking to infuse your Halloween celebrations with a touch of creativity and amusement? You're in for a treat with our exciting assortment of free Halloween printable games that cater to all ages!
Prepare for fits of laughter as you fill in the blanks on the Halloween mad libs with wacky words to complete hilarious and spooky stories. Unleash your inner wordsmith and create narratives that will have everyone in stitches.
Challenge your brainpower with this engaging Halloween word scramble game. Rearrange the letters to decipher eerie Halloween-themed words and phrases. It's a fantastic way to stimulate your mind while embracing the holiday spirit.
BINGO enthusiasts, this one's for you! Delight in the excitement of Halloween bingo printable cards. Mark off the spooky symbols and race to shout 'BINGO' as you compete for the coveted Halloween-themed prizes.
Ignite your artistic flair with our captivating free printable Halloween coloring pages. This is a spooky Halloween story that needs to be colored in.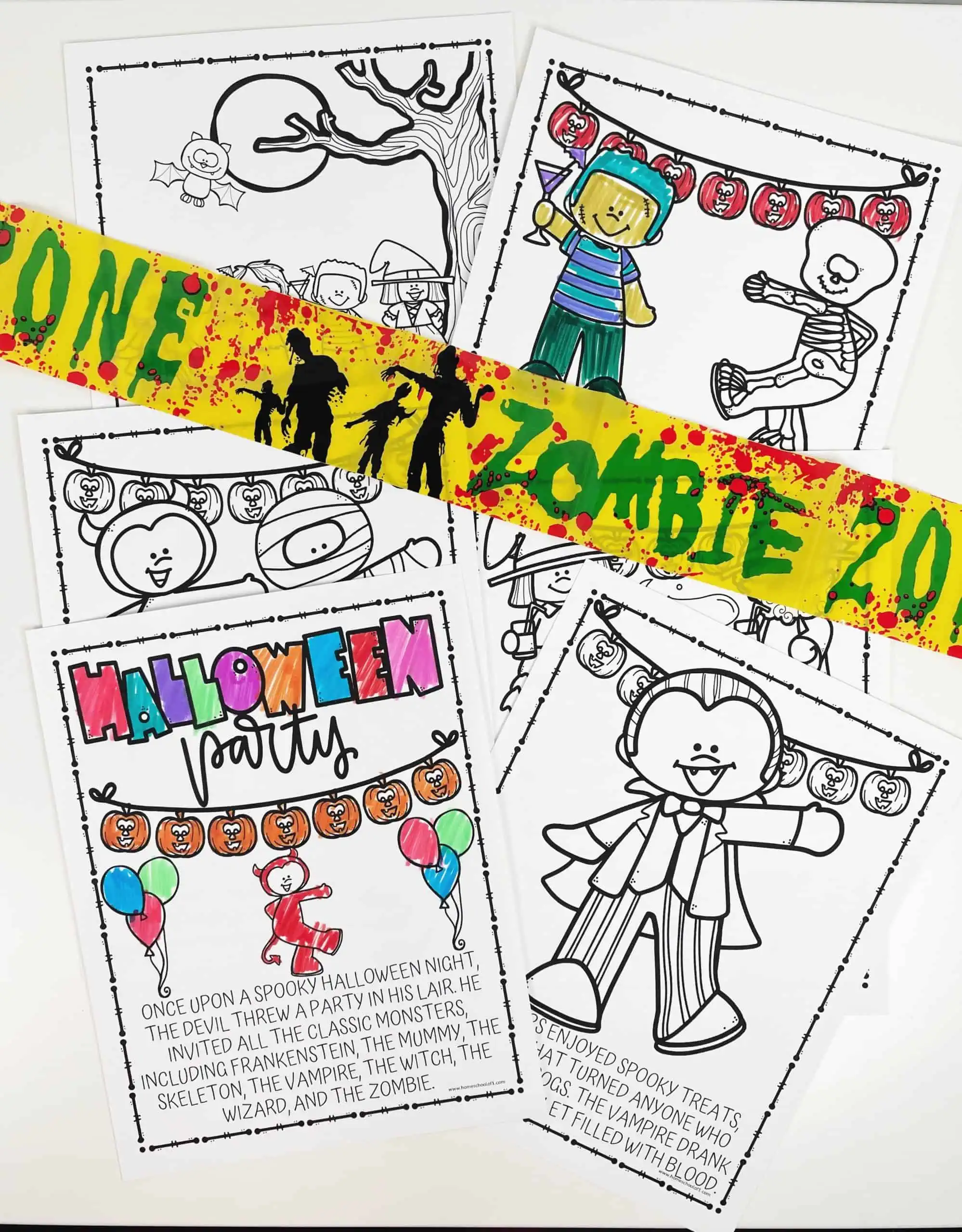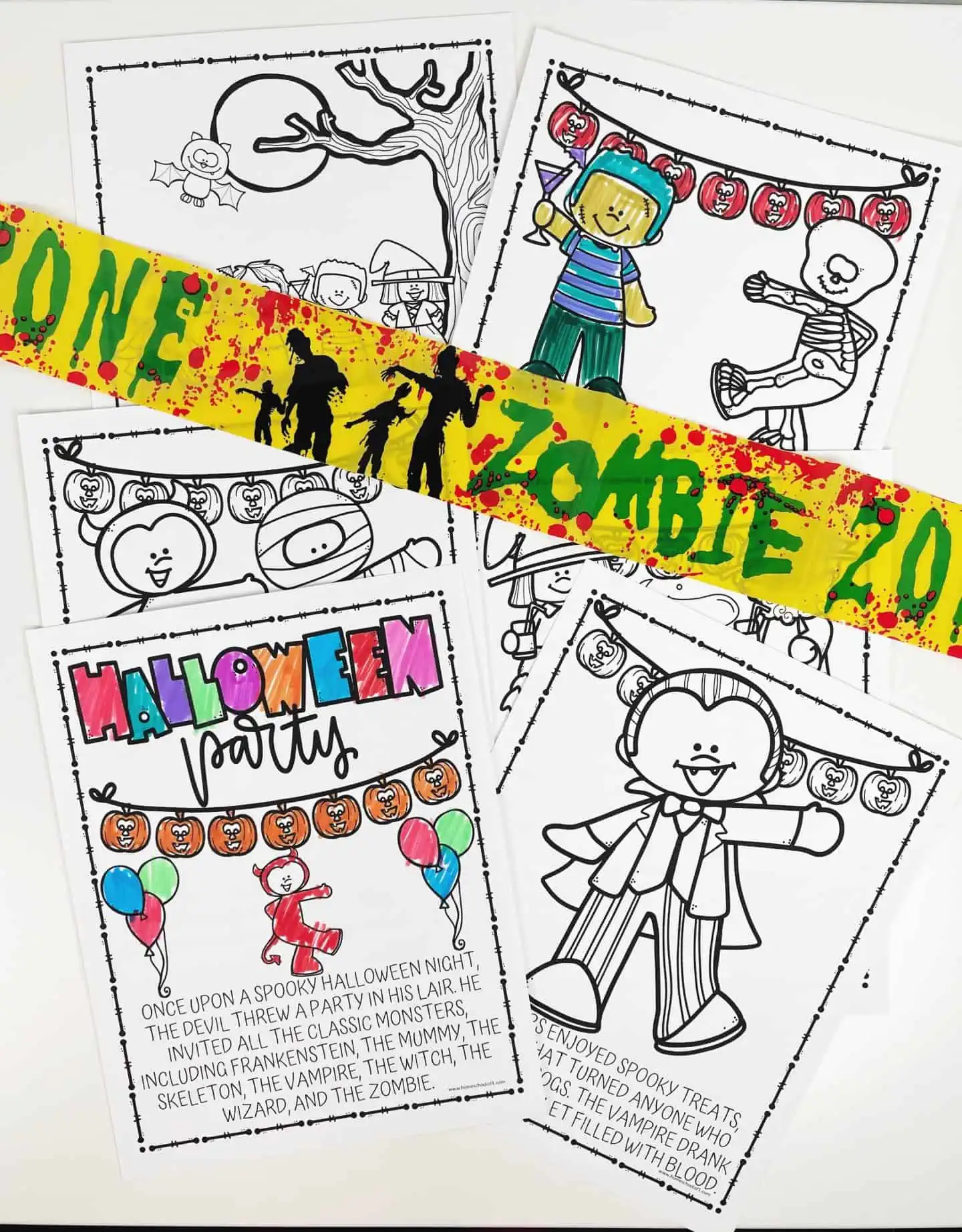 Embark on a Halloween word search printable to uncover hidden Halloween words in a sea of letters. Sharpen your observation skills as you hunt down words associated with the holiday, and relish the satisfaction of completing the word search.
Older kids seeking a dash of adventure will be captivated by our Halloween photo scavenger hunt. Armed with a camera or smartphone, follow clues and snap pictures of spine-chilling sights around your neighborhood. It's a terrific way to foster independence, critical thinking, and a shared sense of accomplishment.
Other Escape Room Ideas
With these holiday-themed escape room ideas, you can continue the tradition of immersive and engaging experiences throughout the year.
Each escape room offers a unique opportunity to connect with friends and family, stimulate your mind, and create cherished memories that will last far beyond the holiday season.
So, gear up for a year filled with captivating challenges, laughter, and the joy of unraveling mysteries!
Last Updated on 1 November 2023 by homeschoolof1