All About Me Worksheet for Elementary Kids (Free Printable)
We love to complete an all about me worksheet at the start of every school year.
We keep it in a special folder and every year we have a good laugh about the previous answers! The first one I can find was when he grew up he wanted to be a Teenage Mutant Ninja Turtle!!
As we homeschool, this is one of our favorite activities on the first day of homeschool but this can be used in the classroom of course.
For school kids, this is a great way for the kids to learn more about each other.
But even for us homeschoolers, it is a great way to learn more about our children. Yes I know we are with them 24/7, but honestly every year he will write at least one thing that surprises me!
A couple of years ago we had a vacation to Mauritius ( a holiday of a lifetime) and this was his favorite memory when he came to do this worksheet. It melted my heart that he loved it as much as we did.
I asked him what in particular made it so special for him………… "it was the bread mom, it was the best bread I have ever tasted!"
Have fun at the beginning of a new school year with this activity sheet.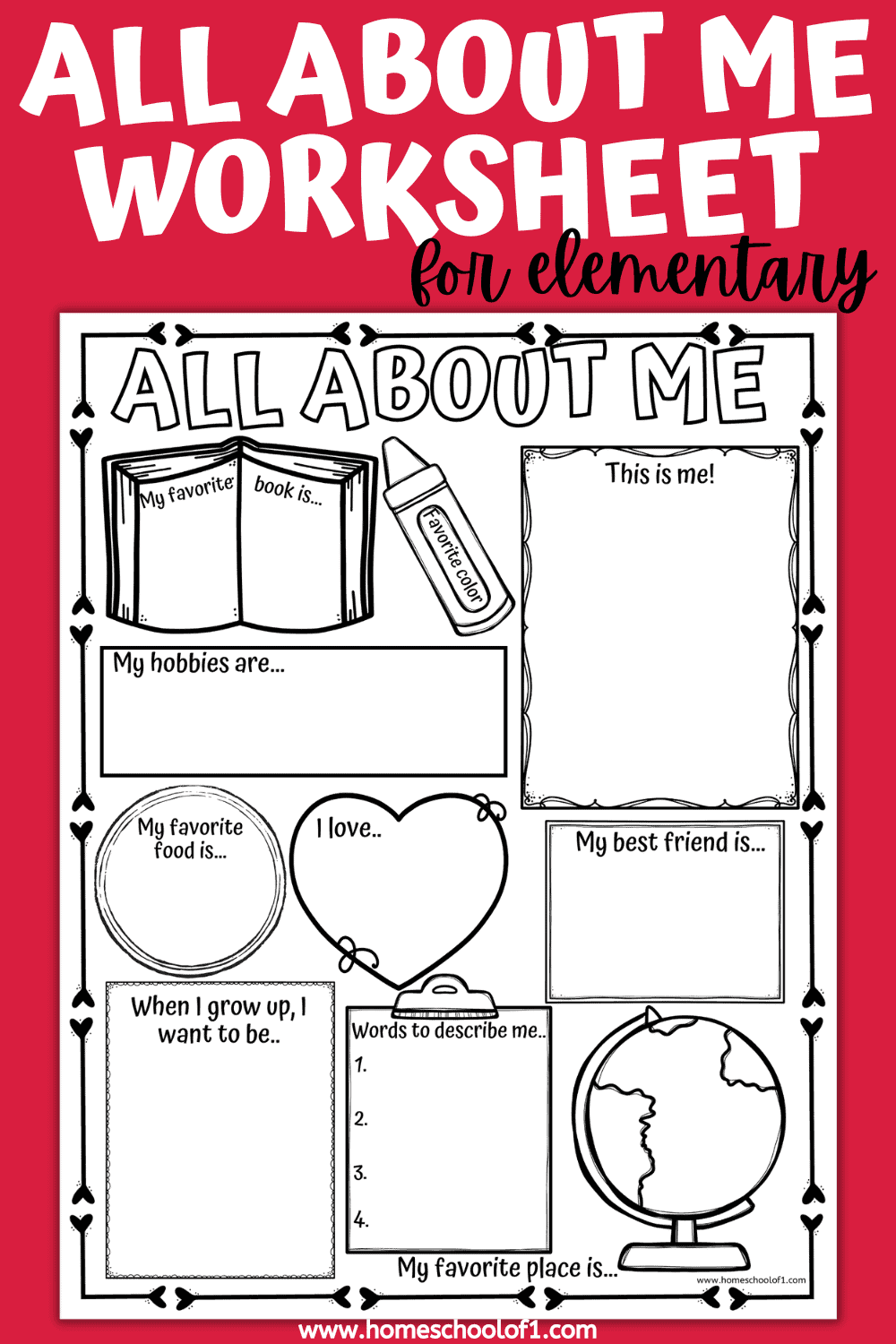 **There may be affiliate links in this post. You can read my full disclosure at the bottom of the page.**
All About Me Printable for Elementary Students
Download the all about me worksheet below. There is 1 page to download. Make sure to check the printer settings.
This free first week of school worksheet is free to print but is for personal and classroom use only. Scroll to the bottom of the post and add your email address to get the pdf file.
As with all of our printables, they print better on white card stock (this is the one we use) but they will also print out nicely on normal copy paper.
These are great for kids of all ages but are aimed at upper elementary students. But we have been doing these since my son was about 4 years old. He is now in middle school and I can't imagine not doing this on the first day of school.
If you are working with younger students you will love these all about me preschool worksheets.
The writing prompts to complete on this first day of school activity
Older students will enjoy this fun activity and is a perfect way to break the ice with new students.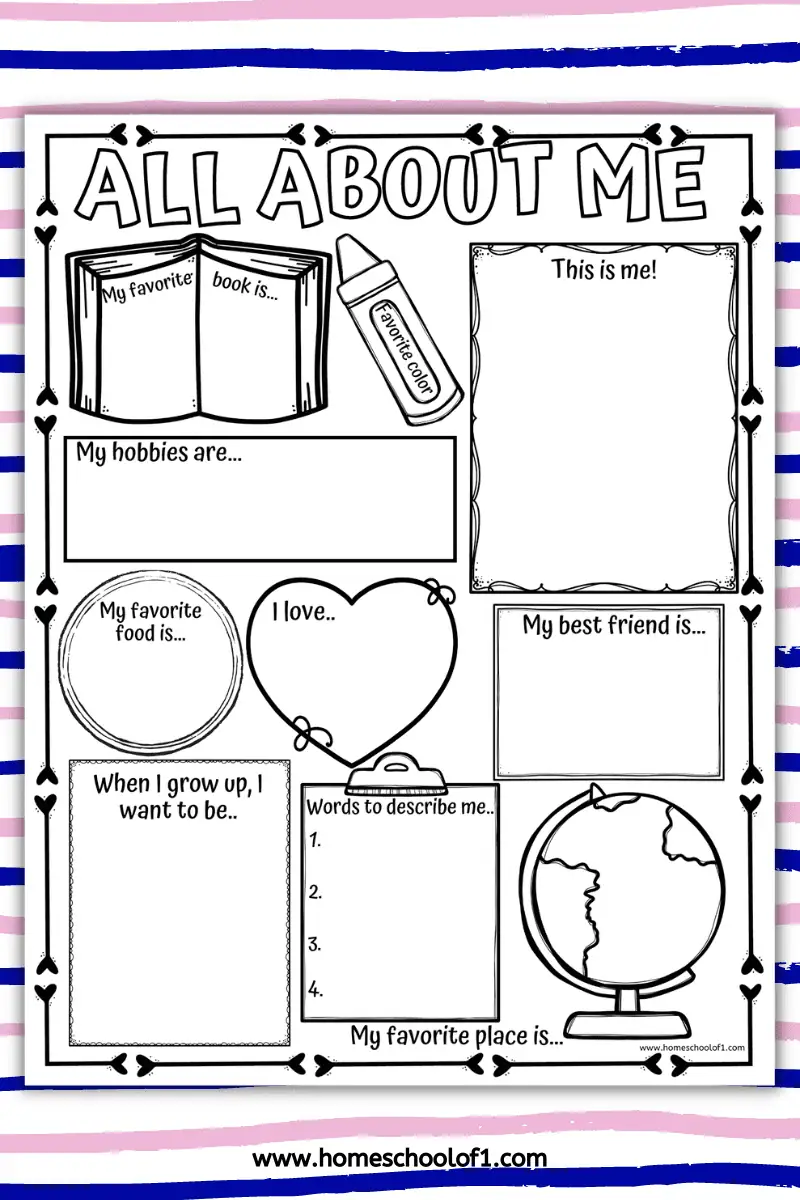 My favorite book is…
My favorite color is…
Draw a self-portrait (or add a photo)
My best friend is…
My favorite food is…
I love…
When I grow up, I want to be…
Words to describe me…
My favorite place is…
Not only will it be fun seeing how the kids answer these all about me questions, but they can also then enjoy coloring them in too.
These make great keepsakes that you can revisit either every year as we do or maybe when the kids are in college!
If you have a mini polaroid camera at home this will be a great way to add the photo, or of course, drawing a self portrait is always a great option.
Can I adapt this to use with younger kids?
Young kids can still enjoy this. Little learners can work in small groups and talk about their favorite things.
Why not add in a few more questions such as their favorite animal, and favorite activity too.
Other first day of school printable worksheets
Download the free elementary all about me worksheet
Make sure you choose the correct paper size and click on the shrink to fit button. All of our free printables for kids work better when printed on cardstock (this is the one we use and love.)
For other fun questionnaires check out these:
Last Updated on 16 April 2023 by homeschoolof1