Best Homeschool Typing Curriculum For Kids
As we hit middle school this year I have been wanting to find a structured homeschool typing curriculum. Typesy is absolutely what we were looking for.
Typing, luckily for us, as handwriting is not my son's superpower, is an absolute necessity in today's society. So finding an actual homeschool typing program was equally important.
When I was at school there was no such thing as a typing curriculum so my touch typing skills are completely self-taught.
My husband on the other hand who is perfect in every way, cannot touch type. Like at all, he has taught himself to type fairly quickly with two fingers (haha, sorry he's not quite that bad!) but he is slow!!
We're a super competitive family so my son is already much quicker than his dad at typing. He can't wait to be faster than me, with the help of Typesy it won't take long.
Carry on reading for our detailed review of this awesome typing homeschool curriculum.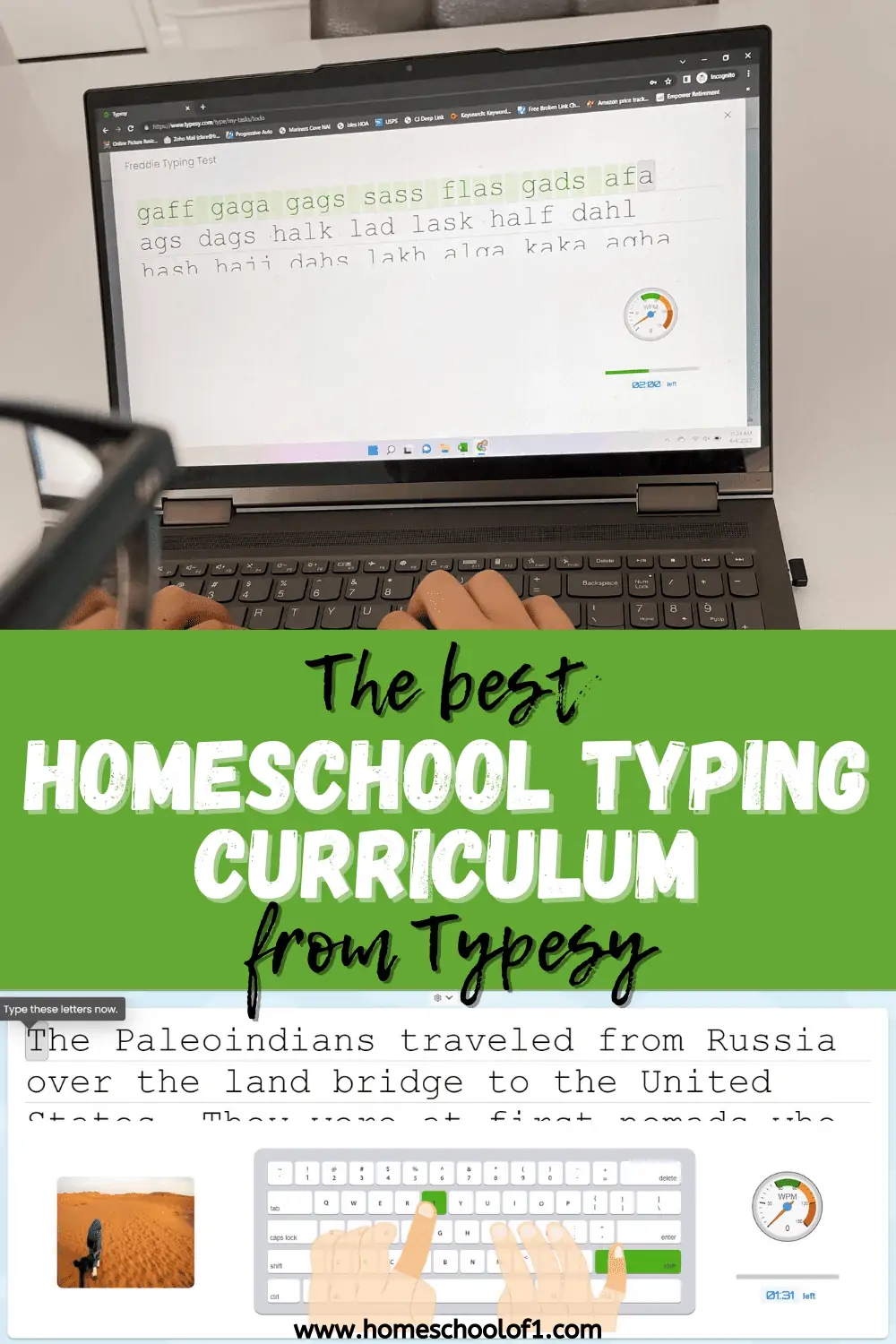 **Disclosure: I was compensated for my time to write this post. As always, all thoughts and opinions are my own. I only share resources that I would use with my own family and those that I believe other homeschool families will enjoy. There may be affiliate links in this post.**
Typesy Homeschool
With over 4,000 lessons there is so much to talk about with this amazing homeschool keyboarding curriculum.
I will try and break it down for you as well as I can, but you are just going to love it.
Check it out for yourself now at Typesy Homeschool.
Common Core
For grades 2-10 there are common core typing lessons with nearly 500 lessons for each grade. For 6th grade, as the image is from below there are 44 hours of lessons!
Now that is a lot of lessons! Plus all the games there are to play (I will talk about these later.)
We only set aside 15 minutes a day for our homeschool typing lessons, but this is just for the actual lessons, and not the games.
If he has free time during the school day he often chooses to play the typing games.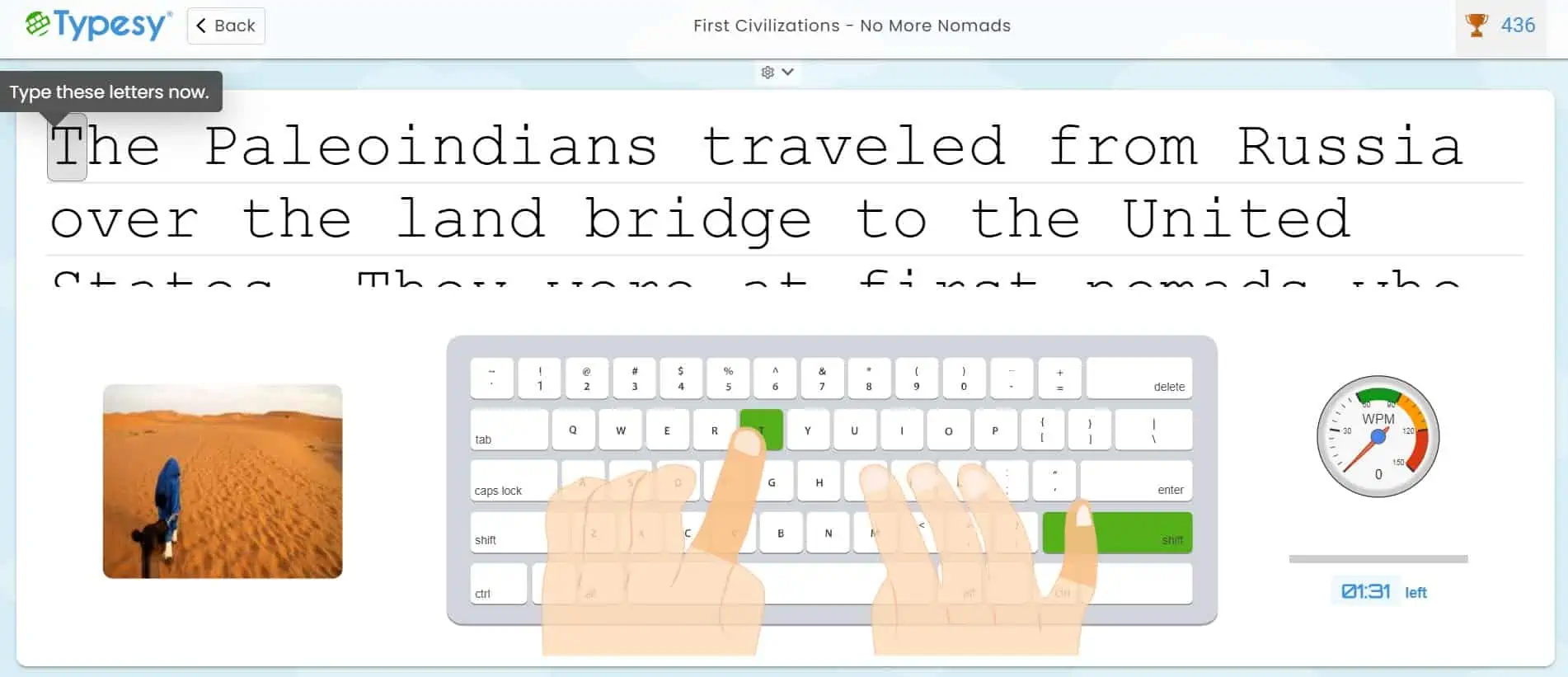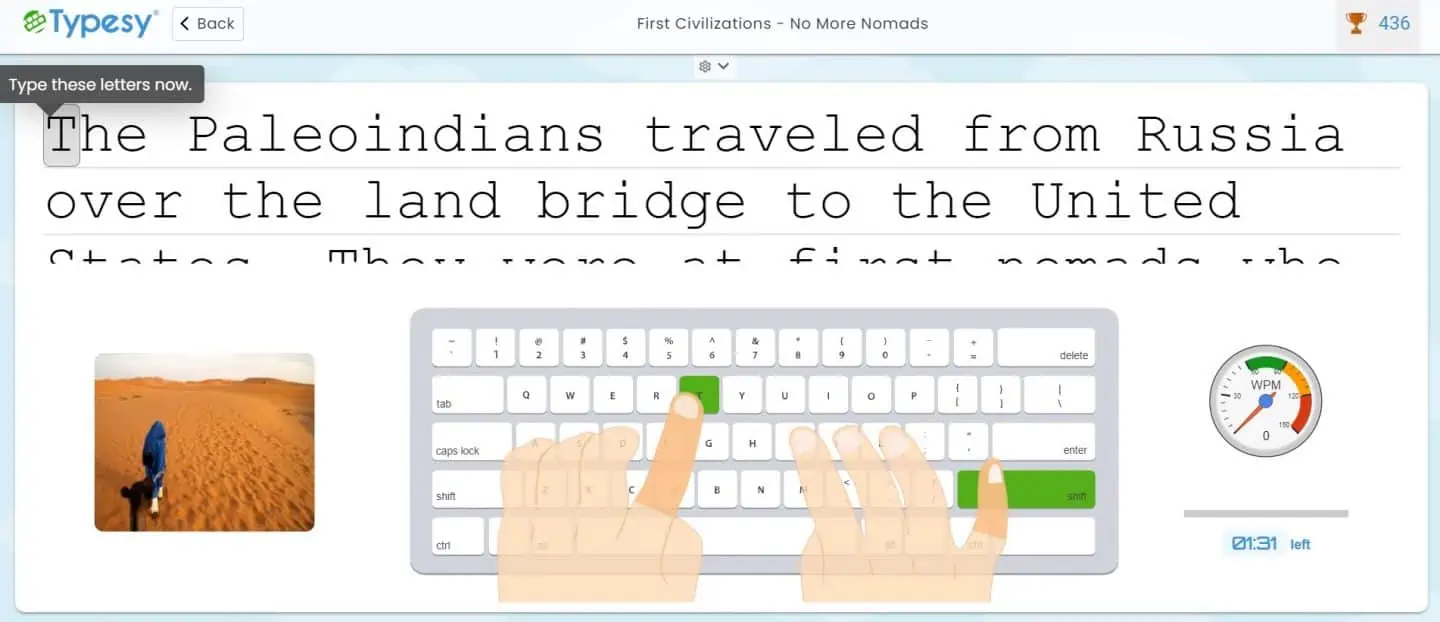 Spelling Test
We were looking last year for a great homeschool spelling curriculum and am now surprised I hadn't come across Typesy.
You can create word lists for the kids and add whatever words you want. It automatically creates a dictionary and tells you the entomology of each word. You can use these words to create a spelling test.
Once you have added the words you want the children to spell from the parent platform you create a test. You then get to choose either a fun game they can play to learn those words or keyboarding skills to help them type it out.
It is such a FUN way for students to learn their spellings and it is so quick and easy to create.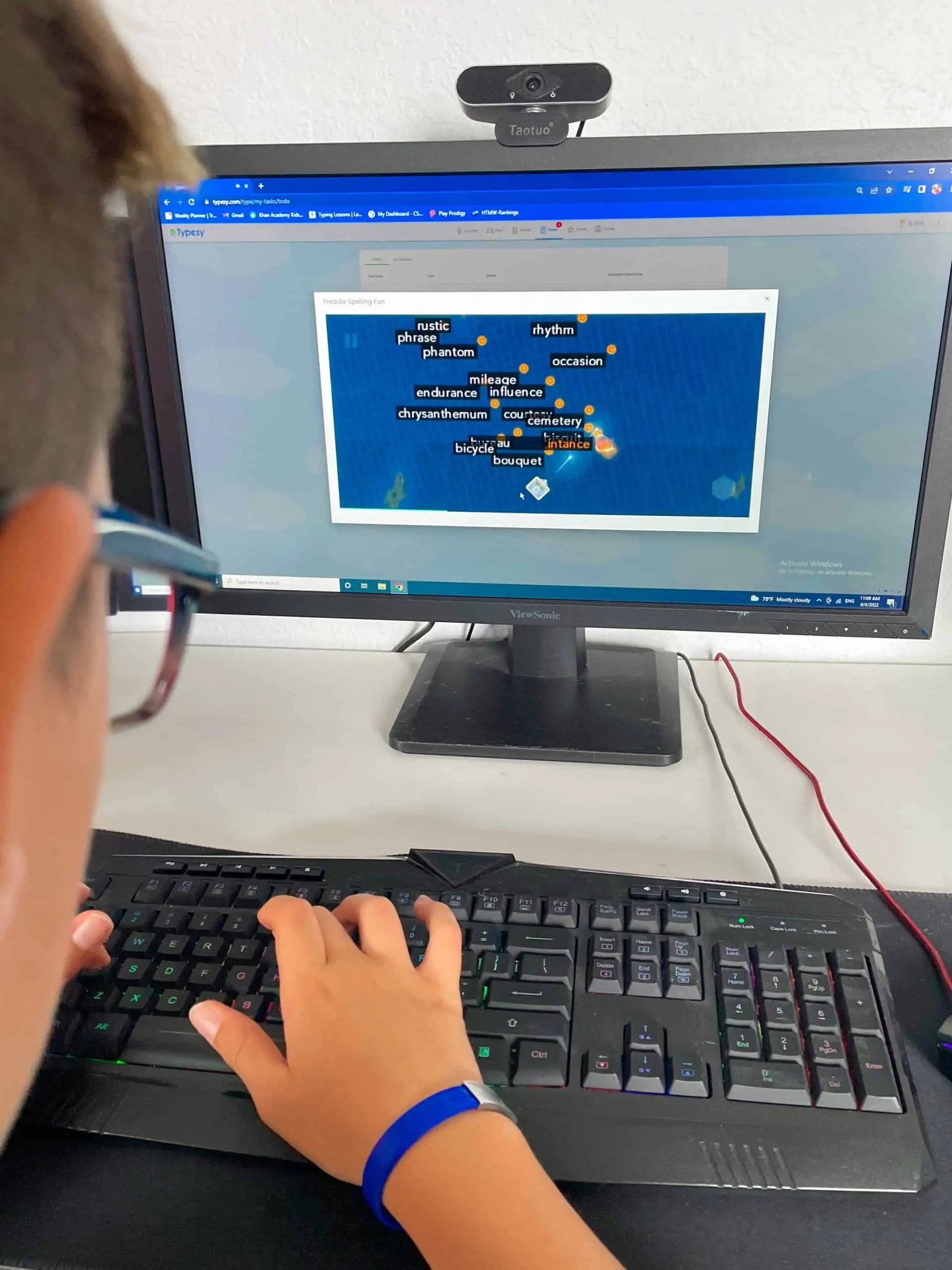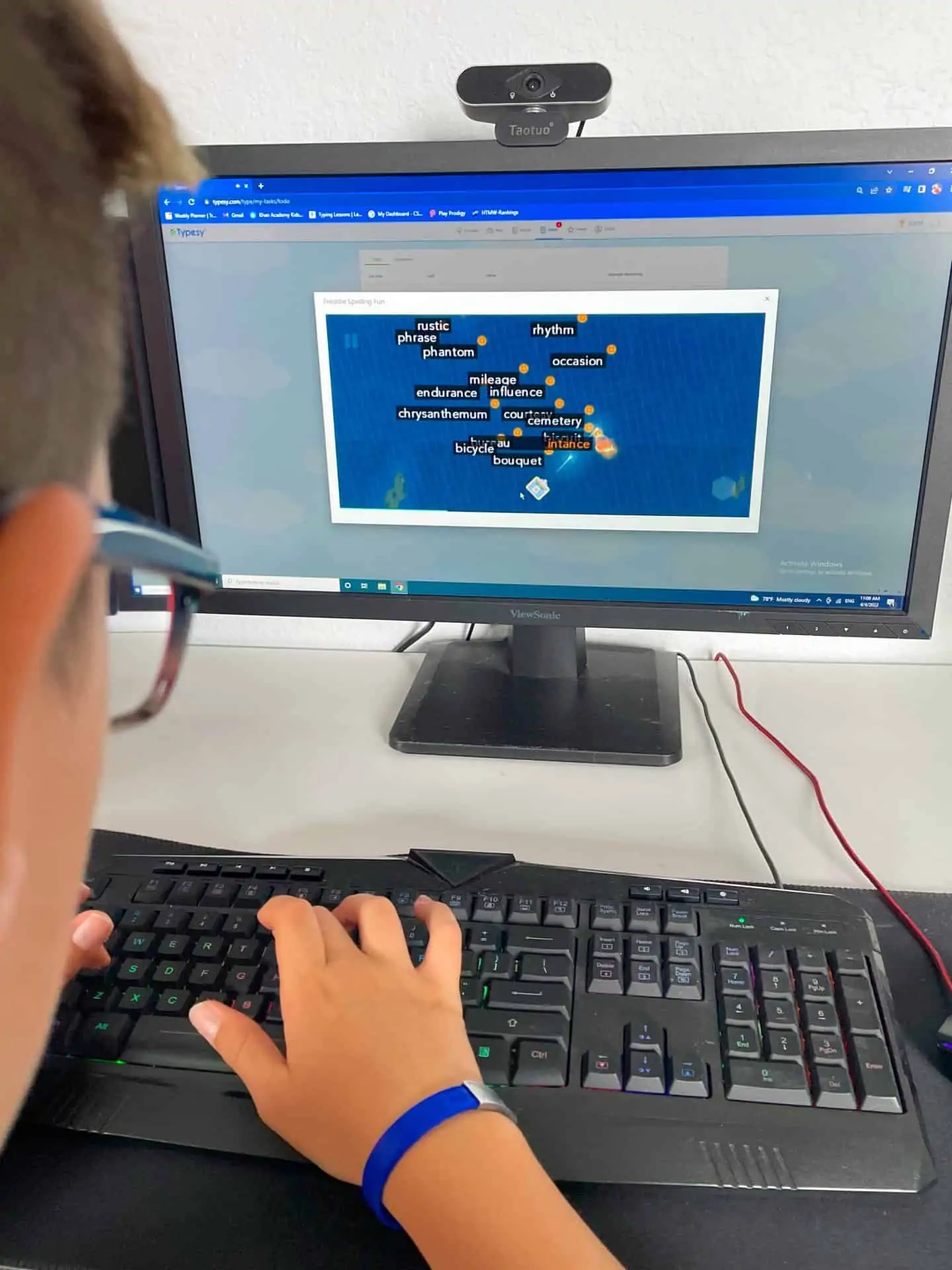 We have recently put together our 7th grade homeschool curriculum picks and Typesy is the homeschooling typing program we are using. It is a fantastic home school curriculum and gives us exactly what we want.
Typing Games
So I have told you all about the homeschool typing curriculum. But when I was discussing this with my son, his first question was "are there any games?"
He's an exceptional student, he really is. But if he can play while learning he will enjoy it that much more.
What I love about the typing games with Typesy. Not only are they fun, I know because I have played them, but you need to unlock them by working hard in the lessons.
Z Type Plus – type words inside the spaceships to shoot them down
Clumsy Blocky – type the words to make the spaceship fly
Jump type – you need to reach level gold to play this game
Type and Rock – you need to reach level gold to play this game
Aqua Type – you need to reach level platinum to play this game
Underwater typing – you need to reach level platinum to play this game
Type man – you need to reach level diamond to play this game
Falling words
Rising words – you need to reach level silver to play this game
Sinking words – you need to reach level silver to play this game
Focus – you need to reach level silver to play this game
Speed builder
Letter train
Letter train II – you need to reach level silver to play this game
Quick trainer – you need to reach level silver to play this game
Key react – you need to reach level silver to play this game
Key memory – you need to reach level silver to play this game
Catch – you need to reach level silver to play this game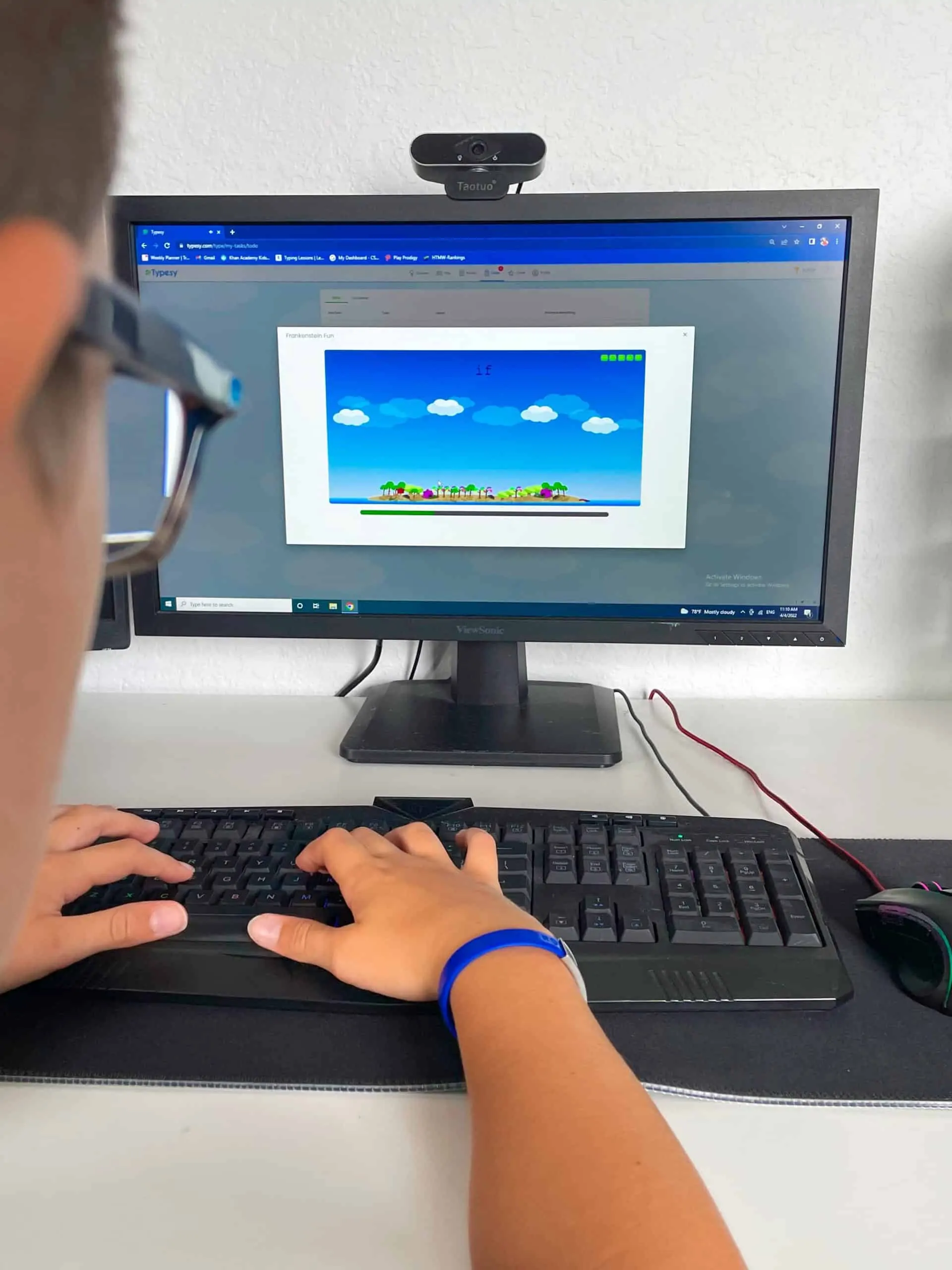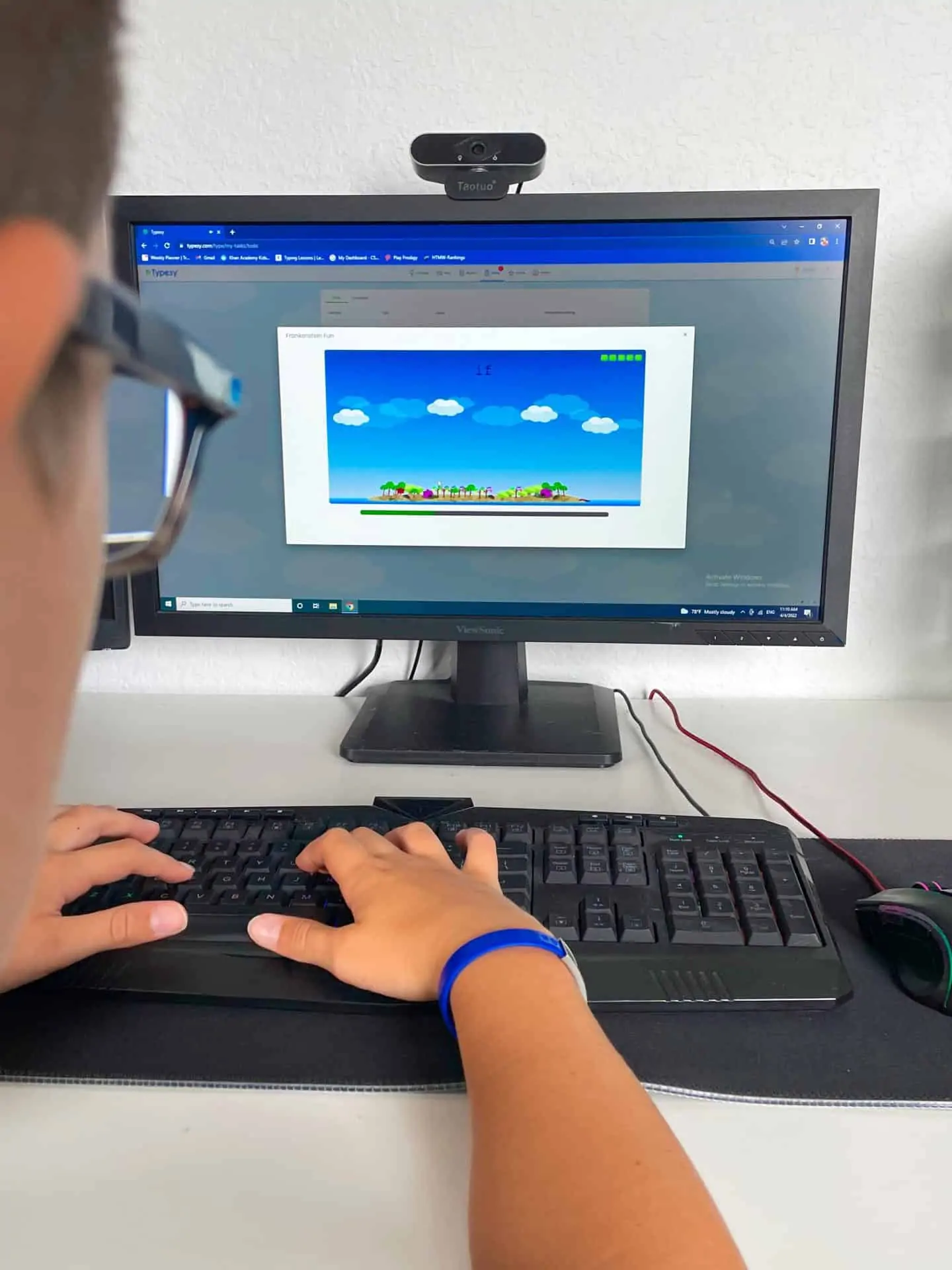 Check out Typesy Homeschool for yourself, I guarantee you will love it. If you don't you can get a full refund.
Why Do We Recommend Typesy?
Typesy without a doubt is the best homeschool typing curriculum out there.
The kids love it as they get to see their results and improvements immediately, and of course play games! I love it for so many reasons I will list below:
Why do I love Typesy? And why you will too.
It can be used for all ages from kindergarten right through to adult.
It adds in common core subjects so you are not just typing nonsense. But things that are relevant to the work the kids are currently working on.
You get 5 years for one very low price.
There are no annoying and off-putting ads.
Money back if this is not what you wanted (but I promise you it is and more).
Over 4,000 lessons.
You can easily track your child's progress in the excellent parent dashboard.
Create your own spelling tests.
You can add multiple children and set them all different assignments.
You can use it on Windows, Mac, iPad, and Chromebook devices.
Tracks individual progress and auto-adjusts to skillset and pace of completion.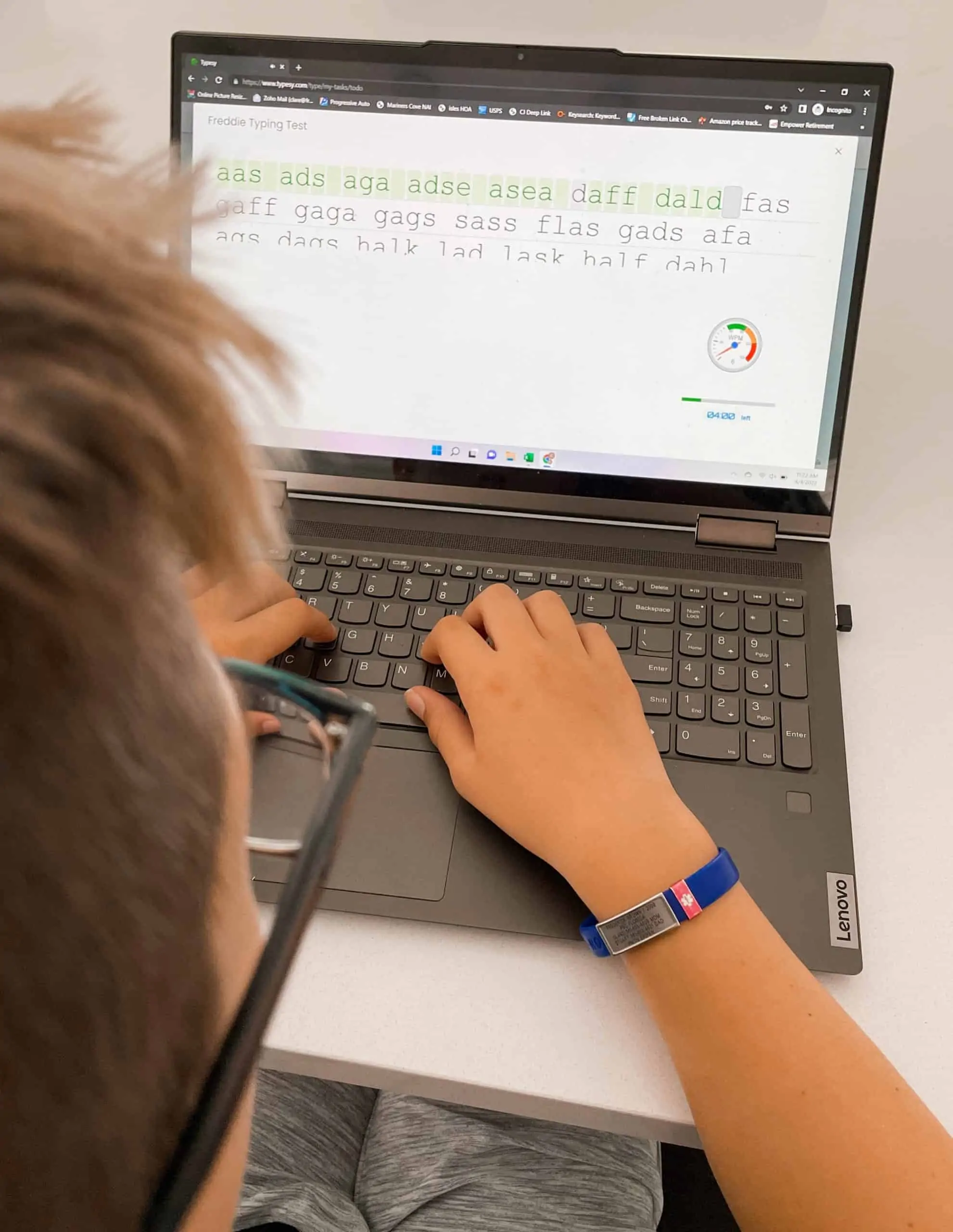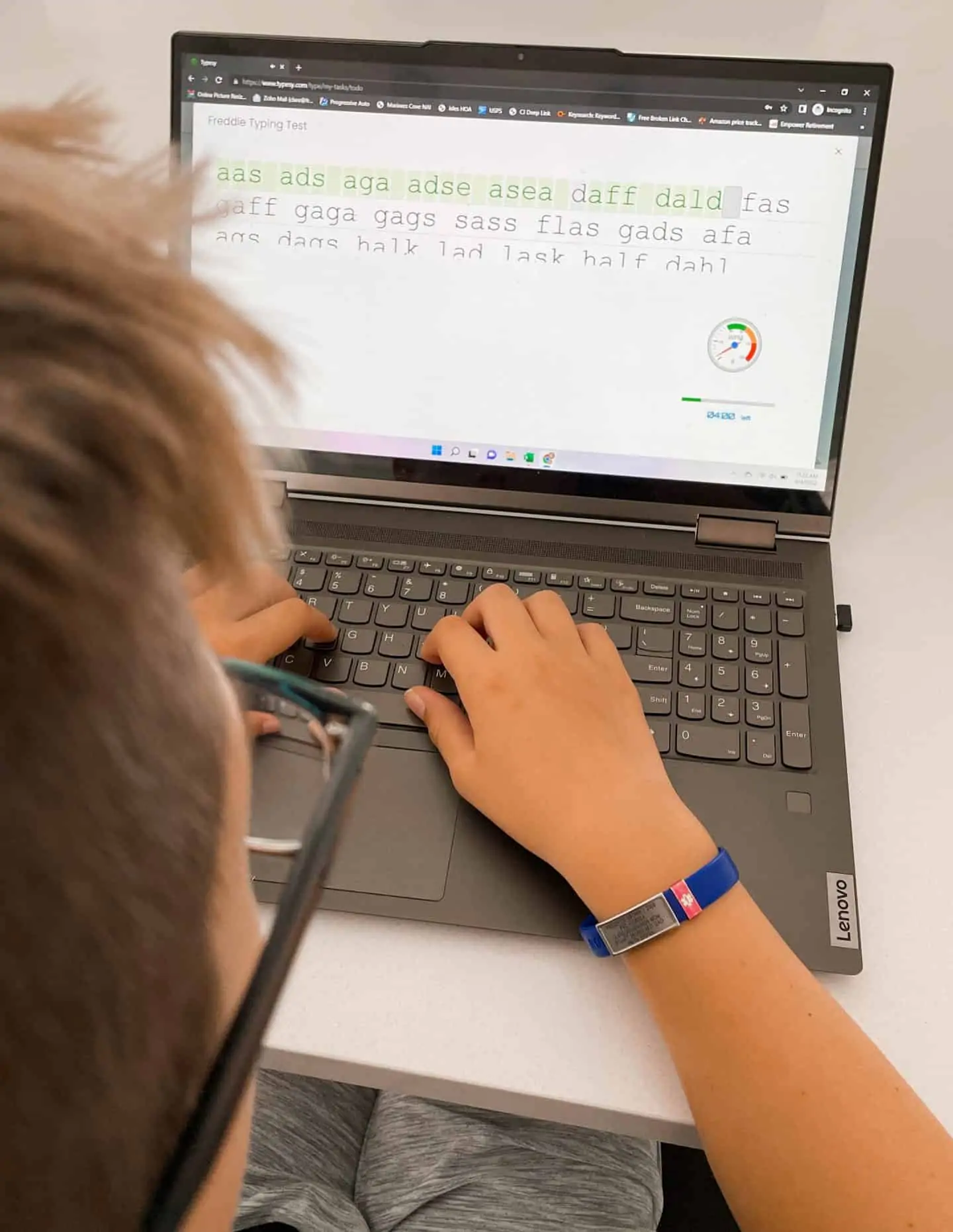 I guarantee you will love Typesy in your homeschool too. There is a 12-month money-back guarantee if you don't, so you have nothing to lose.
Cost of Typesy
Typesy offers exceptional value. For a homeschool family account with 4 student accounts, it is a one-time payment of only $67 for 5 YEAR ACCESS! Yes, 5 years!
With over 4,000 lessons and a curriculum for grades 2-10, it is of exceptional value. Check out Typesy for yourself today.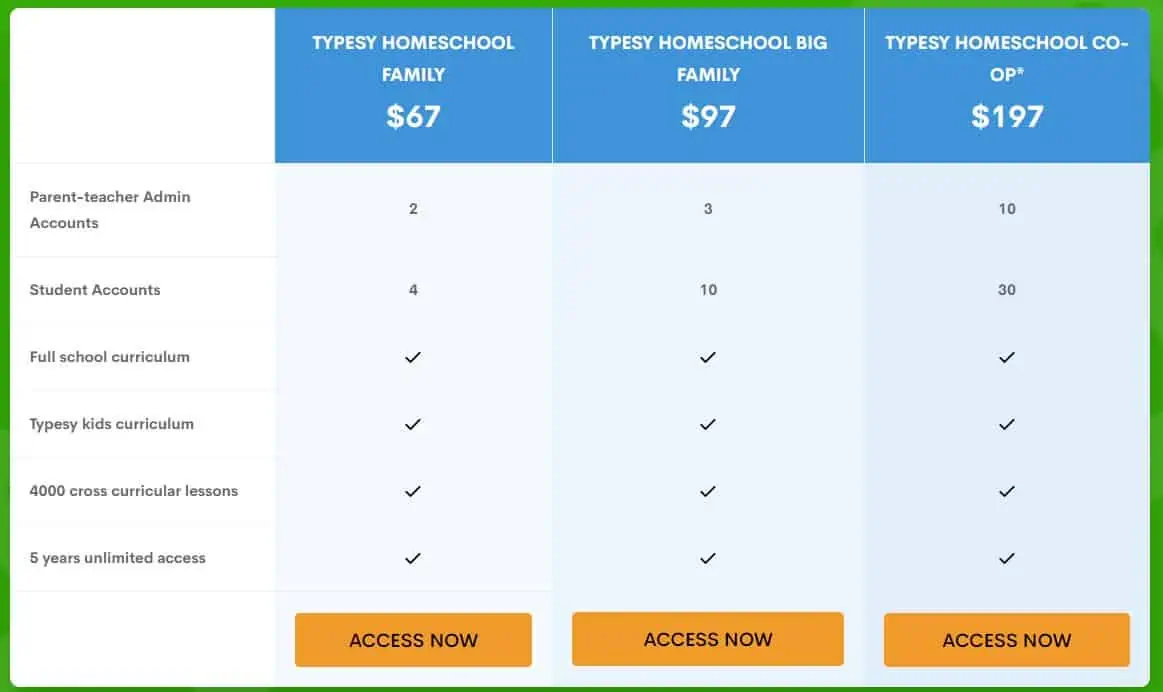 They are so confident that you are going to love their homeschool typing curriculum. By the way, I am too. That if you don't, not only will they refund your money, but they will also give you $50!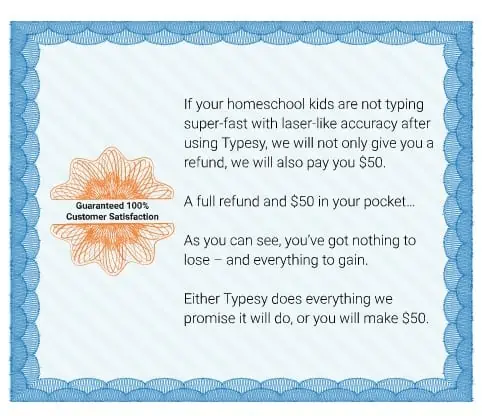 If you are looking for even more homeschool curriculum reviews check out all the others we have reviewed over the years.
Check out our previous Typesy review, but I promise you are going to love it.
Last Updated on 11 August 2023 by homeschoolof1