Homeschool Curriculum 7th Grade – Our 13 Top Picks
As we are nearly finishing 6th grade I wanted to share with you our plans for our homeschool curriculum 7th grade.
We have found so many awesome curriculums recently that what I expected we would do has changed somewhat. But I am super happy about the choices we have made, and more importantly, Freddie is too.
I also wanted to note that our 6th grade homeschool curriculum changed about 100 times! And that's ok! We were trying to find our feet with middle school grades.
Our homeschool evaluation runs from April (as that is when we arrived in the USA 3 years ago) so we don't focus too much on what grade level we are working on. But I always make sure he is at least where public schools would be. If he were in public school he would be starting 7th grade in August.
**There may be affiliate links in this post. If you make a purchase (after clicking one of my affiliate links) I'll earn some coffee money, which I promise to drink while supporting your journey. You do not pay a higher price. You can read my full disclosure at the bottom of the page.**
Homeschool Curriculum 7th Grade
This is a big list of subjects I am going to break our choices into the core subjects first and then I will share with you the electives we are taking.
Before I get into the 7th grade homeschool curriculum we are using I wanted to share with you what hours we do. This is probably the question I get asked the most "what does your homeschool day look like?" So I have shared it below.
Also, I wanted to share that we live in Florida, where we have NO MANDATED SUBJECTS. Please check if you have to do certain subjects in your homeschool, see below for where to find out.
Homeschool Hours
We generally homeschool year-round and take breaks when needed. We are having a 2-week break in May and will have a few days here and there, but then have a big break from Thanksgiving right through until Jan 3rd. Christmas is our favorite time of year, and we just have fun.
Our homeschool day will still look similar to grade 6, I had originally thought we would start at 8.30am and finish at 4pm, but that has turned into 9am – 4pm which has been working well for the last few months.
Now please don't think he is studying at his desk for that amount of time!
We will have a walk around the neighborhood (about 30 minutes) before lunch, he has an hour for lunch (where he either swims, plays with challenging Legos, builds a puzzle, or just chills watching TV), and then we have another walk about 2pm.
State Mandated Subjects?
We live in Florida so there are none, but we do check to see what they are doing each year just to check! But please check HSLDA for yourself and check that there is nothing you MUST teach.
We don't use it, but there is Florida Virtual School which is used by a lot of homeschoolers (and it's free if you live in State), but this is where I check what they do in grade 7. So this is what the full-time schedule is for grade 7 in Florida:
M/J Language Arts 2 – Grade 7
M/J Grade 7 Mathematics
Upto 4 electives
M/J Comprehensive Science 2 – Grade 7
M/J Civics – 7th grade recommended
This is one of our main reasons for homeschooling, as that schedule is too easy for him, and certainly wouldn't keep his mind active. He has ADHD and if he doesn't have things structured and engaging he just won't work, like, at all.
Algebra 1 Homeschool Curriculum
We have decided to jump straight into Algebra 1. We have just completed Beast Academy level 5, and algebra was his easiest subject. I would not normally recommend skipping pre-algebra, however, I am confident he is ready. This will be for high school credit, and we are using Mr. D Math self-paced course (we are using Mr. D Math for a lot of our 7th grade homeschool curriculum, as we think it is the best.)
English Language Arts
We have only recently started with a new language arts curriculum from Common Sense Press. The one we are currently using is the Tan book which is aimed at 6th grade (I don't know why I didn't order 7th grade, but hey!) As we both love it so much we are going to continue with it. I will check how we get on with it and as we will be a little behind we will probably skip the 7th grade book and go straight to 8th, but we will see.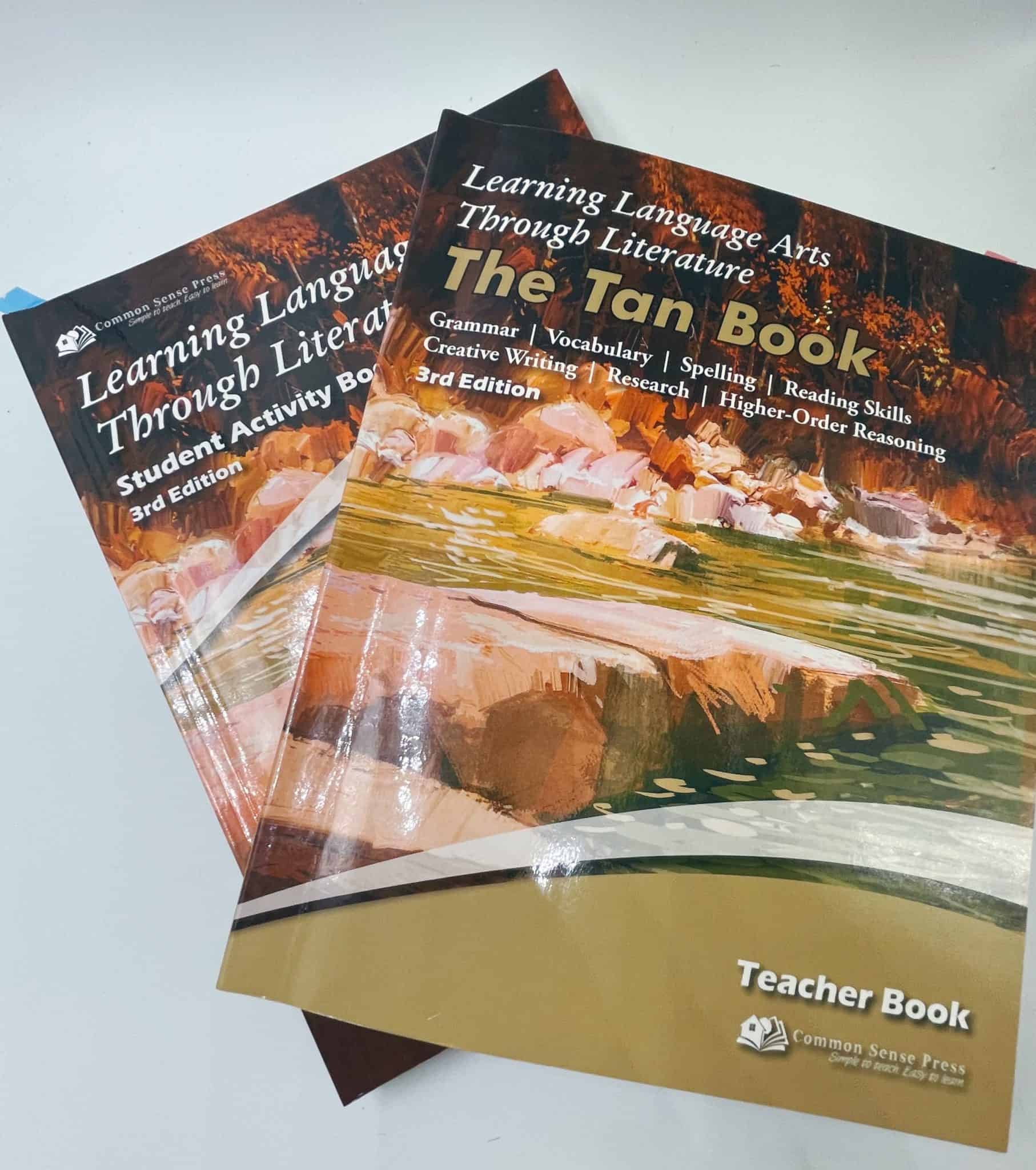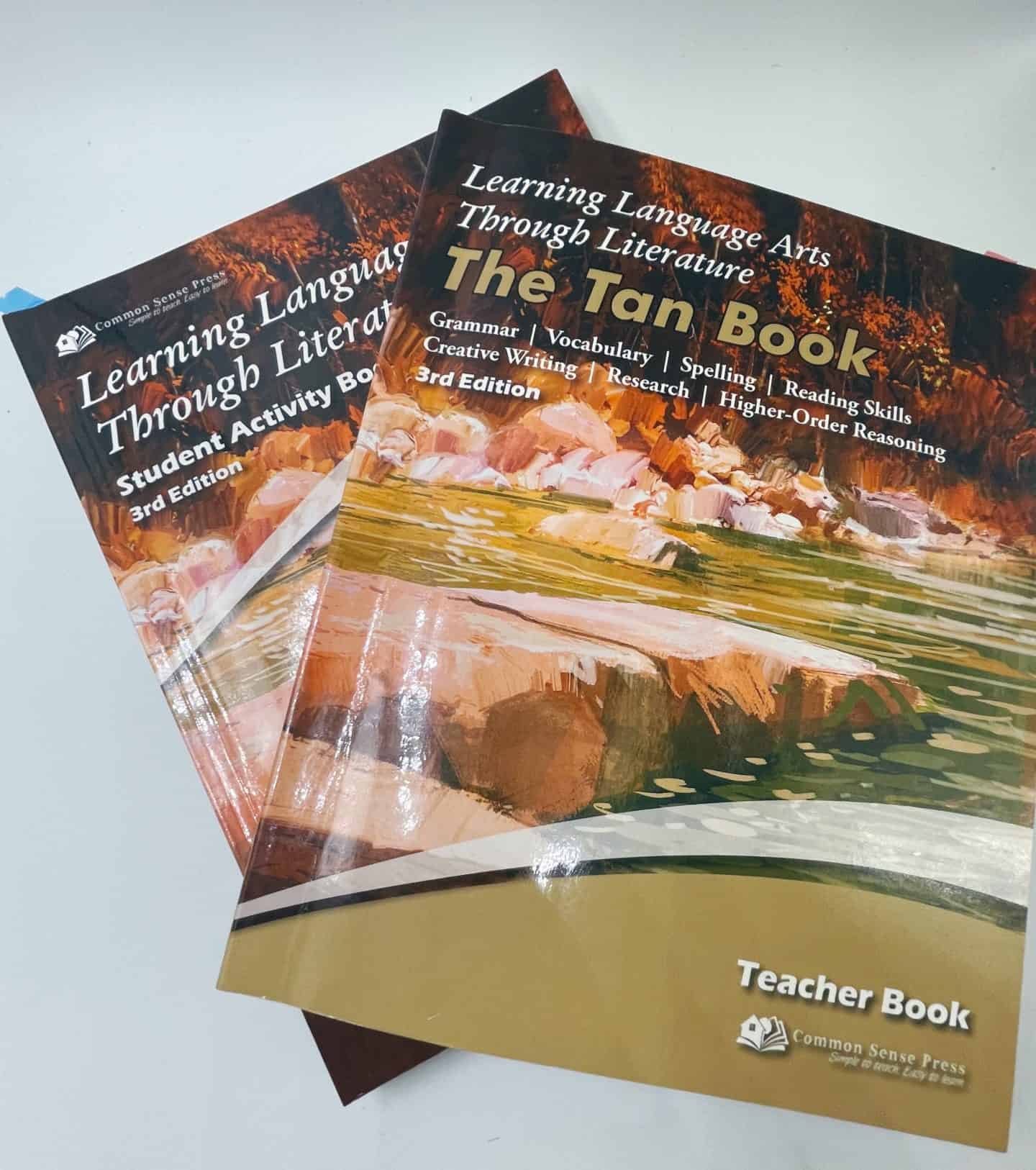 This isn't his strongest subject, actually, that is not true, he has just done mapping tests for language arts and this was his highest score. But, it is the one he has to try harder to achieve.
Reading is a huge part of his studies as he LOVES to read, so with ELA and history alone he will end up reading at least 20 books this year, and his books for fun will be at least 12. That is not including all of the comics he has started getting or the Shakespeare he is reading. When he has completed every reading book he will fill out this book report, and if it is a book and a movie he will write a comparison report, books vs movies.
We have recently put together a free periods in English literature literary timeline to add to our language curriculum. It is so interesting to look back over the greats, including our favorite Shakespeare! Check out below how we introduce Shakespeare in our homeschool. (It's one of our favorite subjects!)
We have put together some fun (and free) writing prompts too that we use around the holidays:
Homeschool Curriculum 7th Grade History
We have only just purchased (grade 6 didn't work out as planned!) Middle Ages History Odyssey from Pandia Press and we will continue with this for 7th grade. We are both really enjoying it at the minute, check out our history odyssey review here.
The main book you will not be able to do without is the Kingfisher History Encyclopedia, but there are lots of other books recommended to use with this curriculum.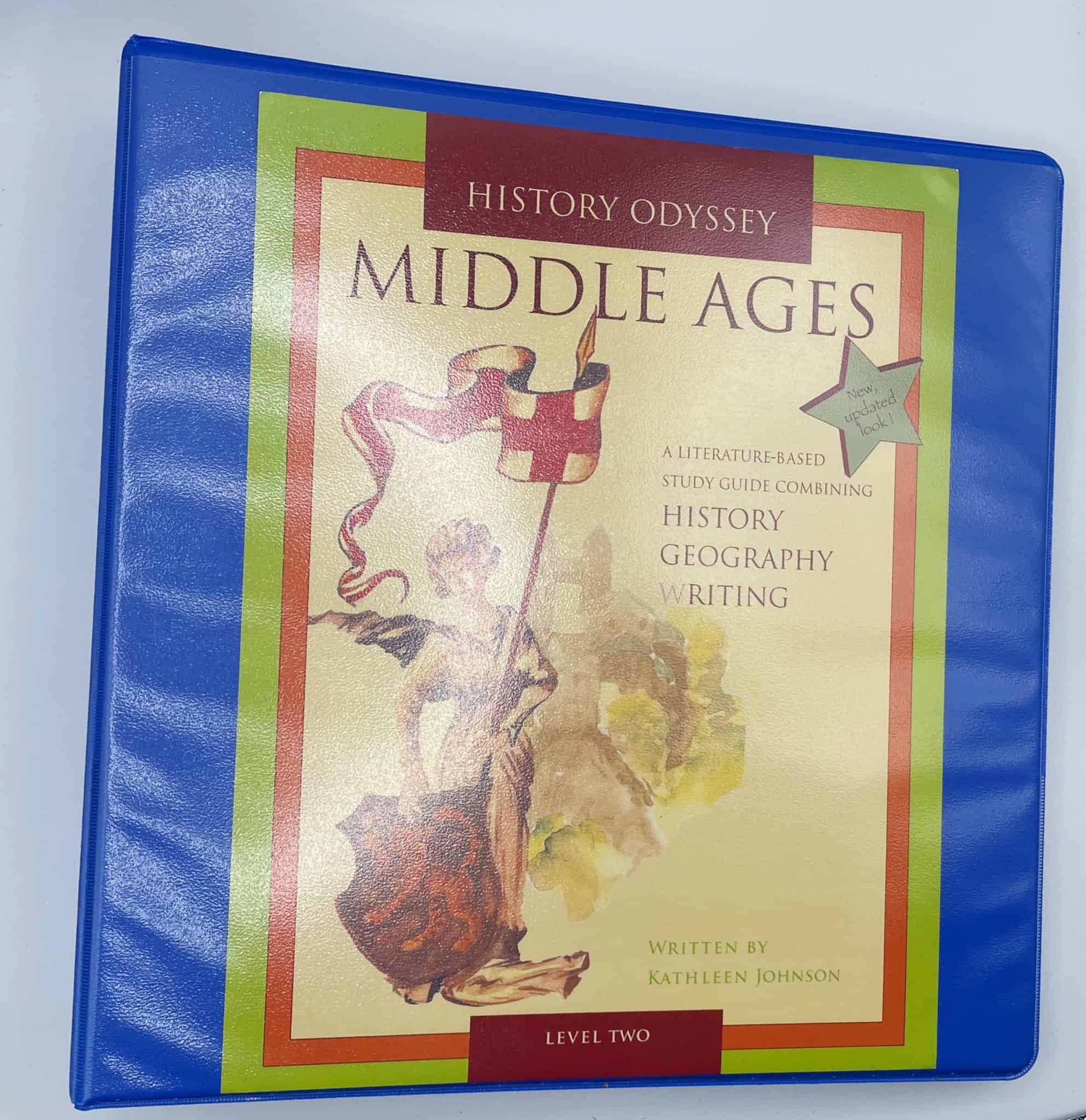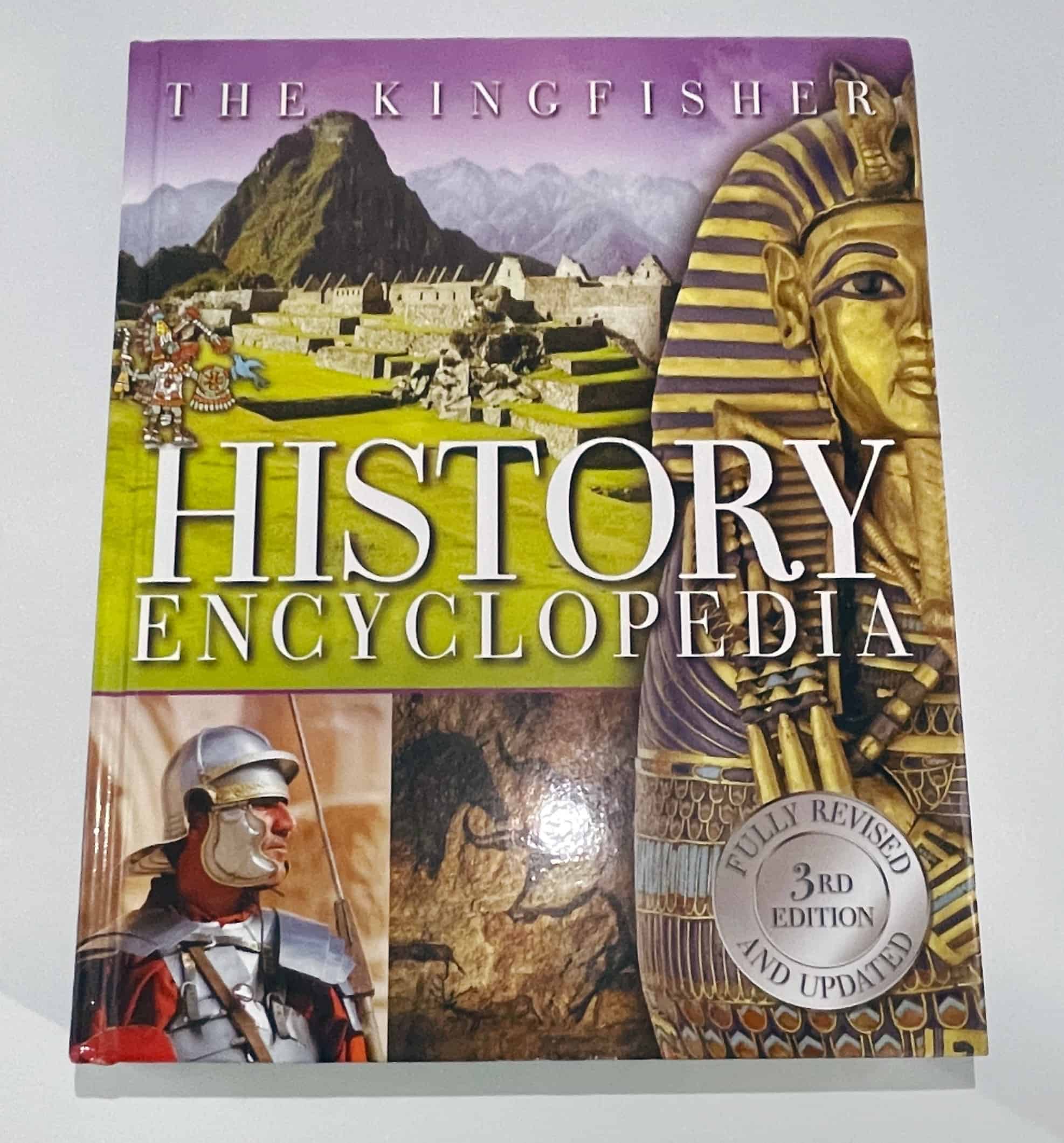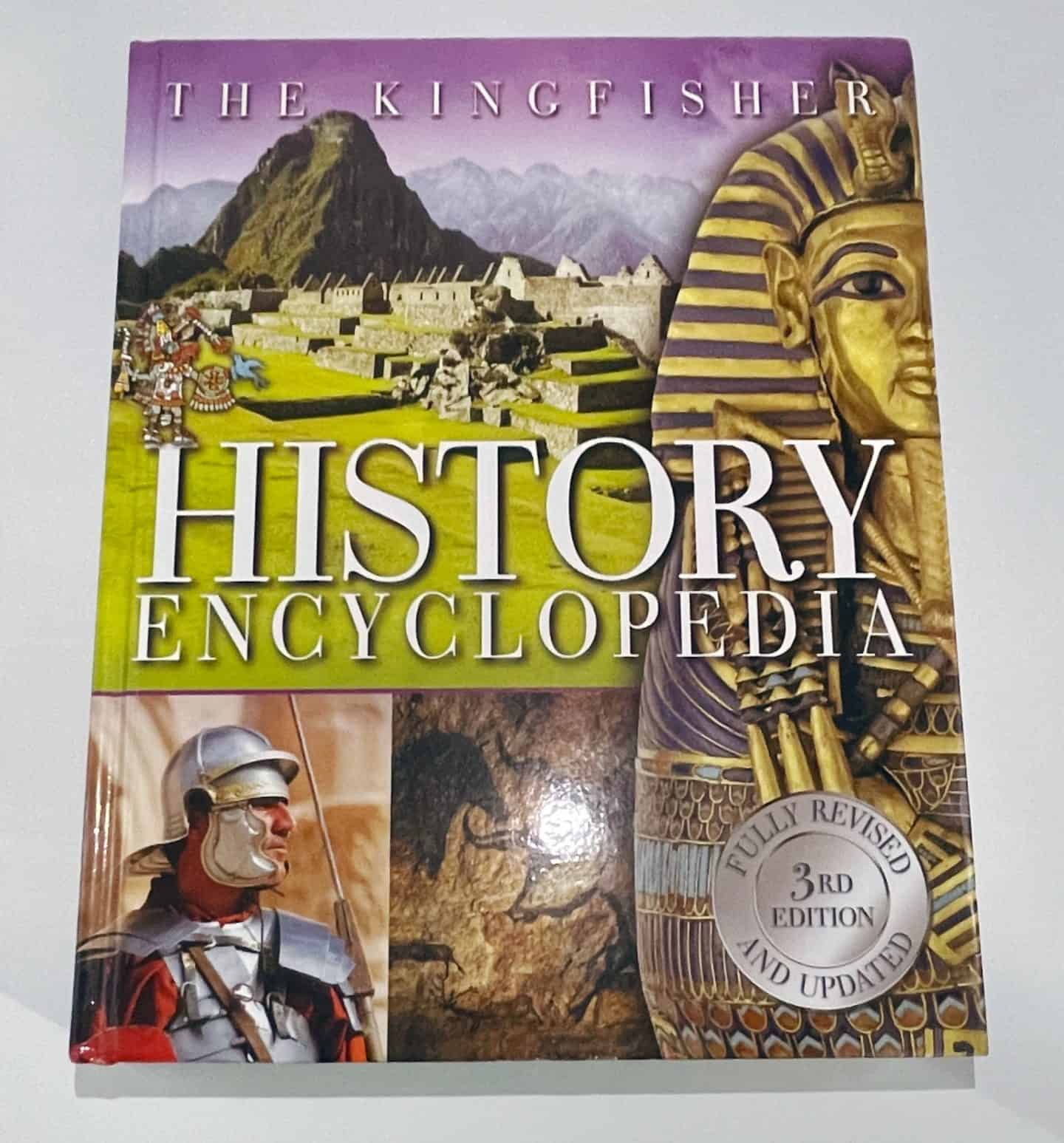 For other homeschool history curriculum ideas check out our other favorites.
7th Grade Science Curriculum Homeschool
Science is my least favorite subject to teach, Freddie started going to a local science club once a week! They do labs and really fun experiments, and it's perfect for him. Other than that he is reading and doing the questions in the everything you need to ace science book, watching crash course on youtube.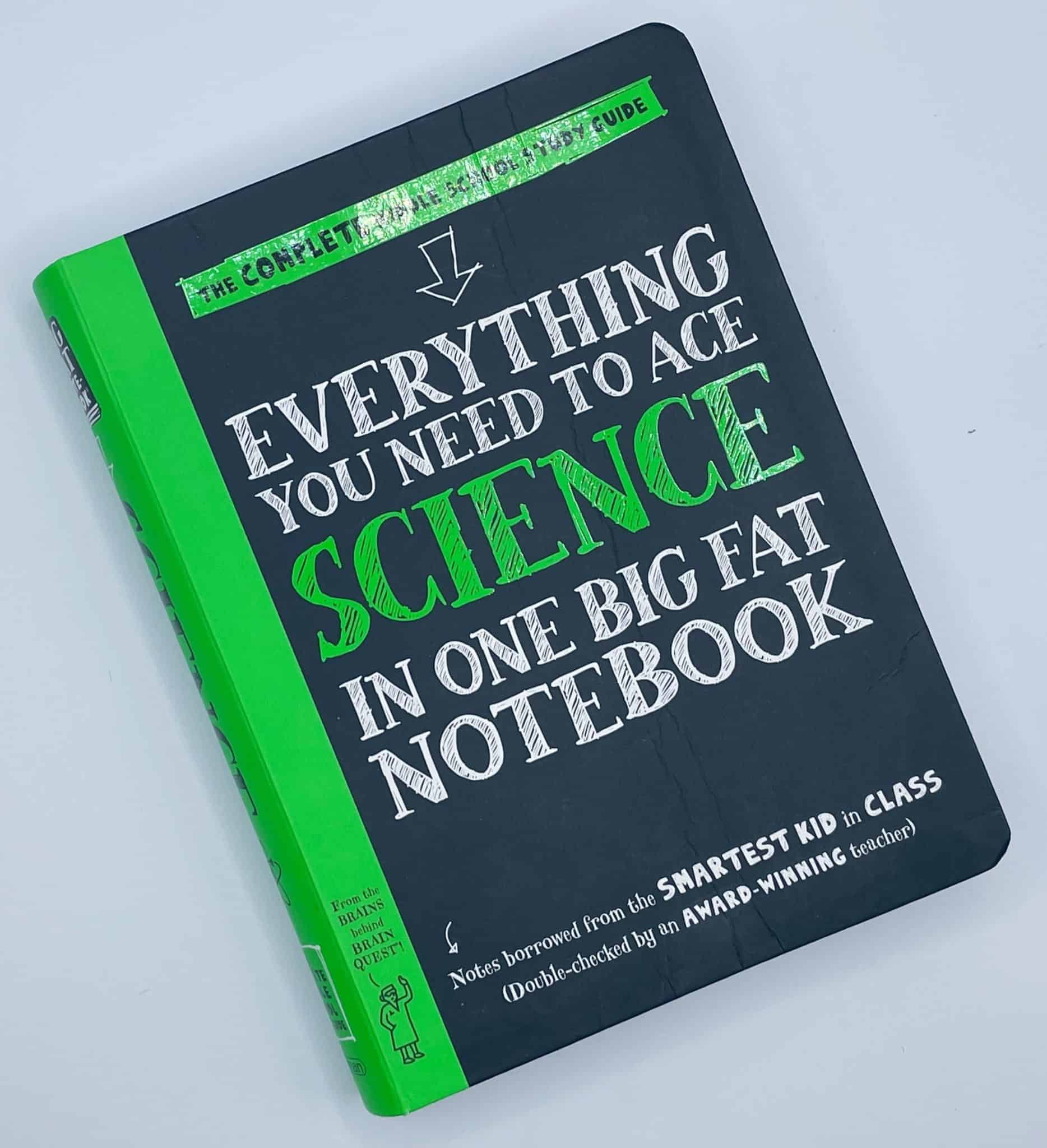 We started with Real Science Odyssey last year, but it didn't work out. But I am going to give it another go this year and see what we think, we really really enjoyed it to start with, but there were too many labs for my liking (which I know should be a benefit!)
For other homeschool science curriculum check out this huge list of free and paid-for resources.
Foreign Language
We took ASL 1 as a high school credit in grade 6, so we are going to continue with ASL 2 with Mr. D Math, this will give him his 2-year continuous foreign language credit. Next year he might continue with ASL 3, but will then start Spanish as well.
For other foreign language curriculum check out these suggestions.
Economics
In grade 6 we took junior economics and he loved it so much, in grade 7 he will take economics for high school with Mr. D Math for another high school credit.
Shakespeare
We are continuing with Shakespeare again this year, after enjoying it so much in grade 6. It all started with this 10 week Shakespeare course and we just haven't stopped! As this will be his second full year of studying Shakespeare at the end of grade 7 I will award him a high school credit for this, either in Fine Arts or English.
Government
We will be continuing with Principles and Precepts of Government, another course we have recently stumbled upon that we are really enjoying. We are already a third of the way through and it is already one of Freddie's favorite subjects! Check out this government curriculum in our review. But we really love it. This will be 0.5 high school credit.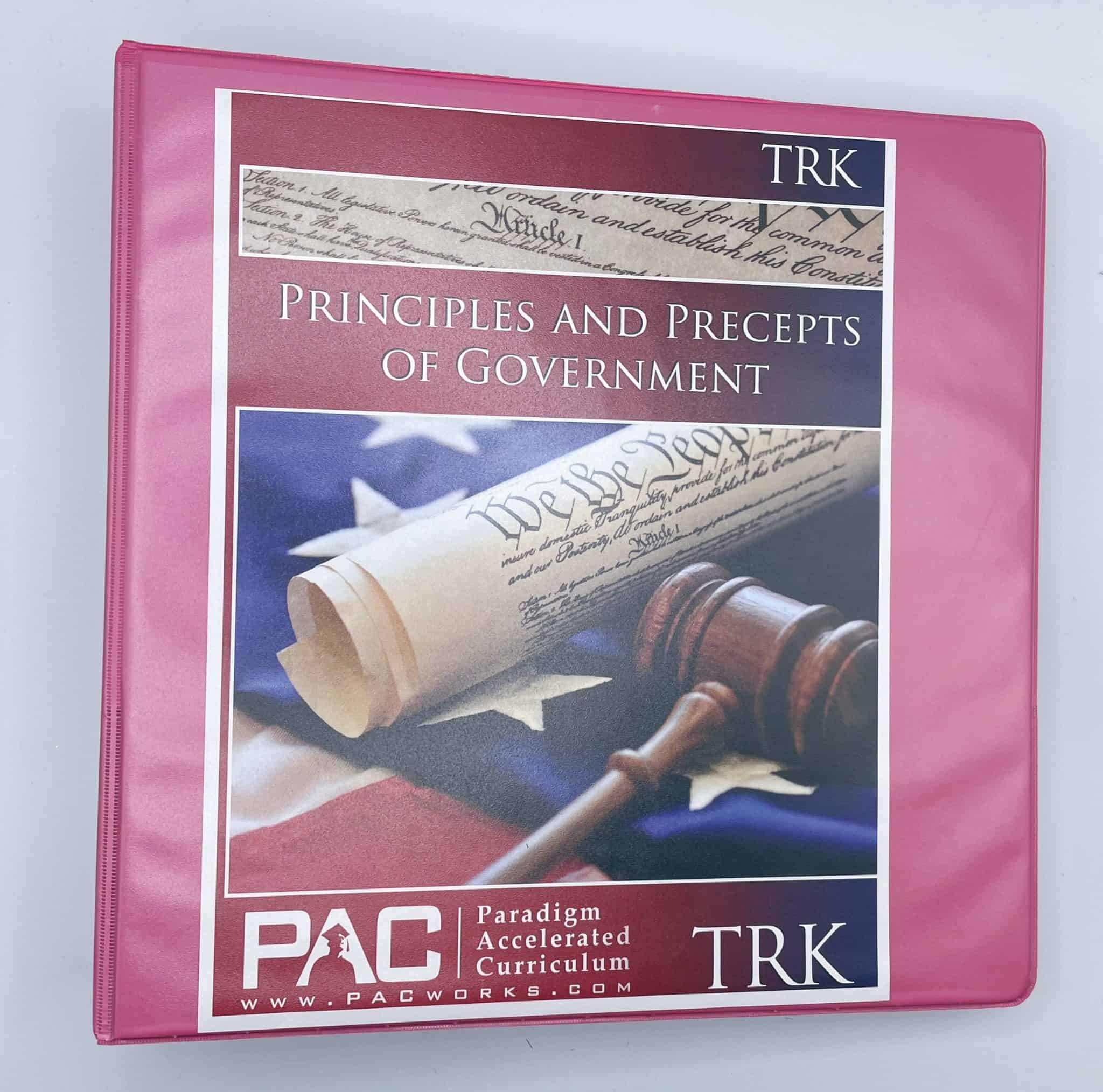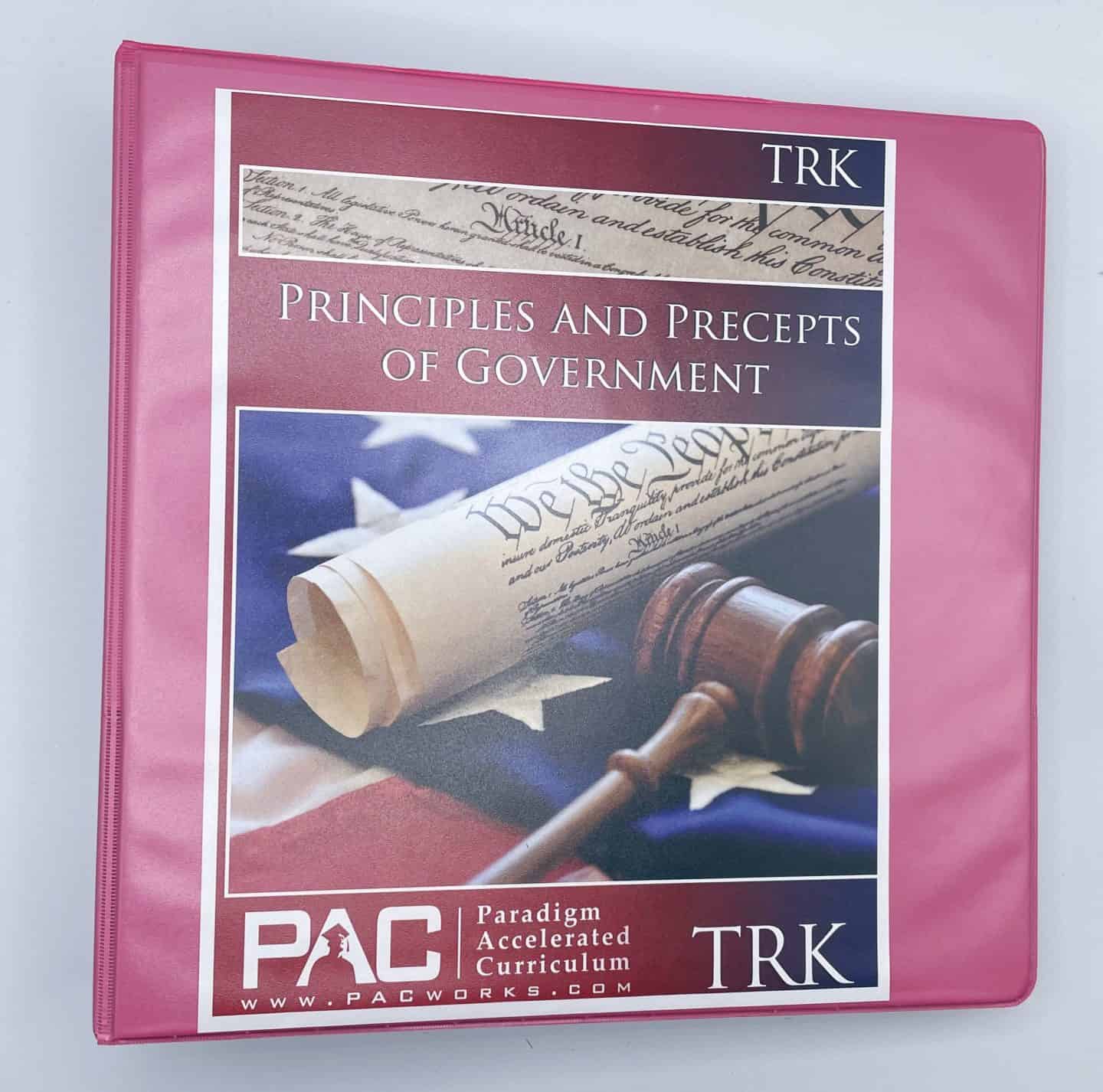 Keyboarding / Typing
We have recently started typing with Typesy, and he loves it. So we will definitely continue with this. We dedicate 15 minutes a day to this which works out really well. Check out our detailed Homeschool Typing Curriculum review from Typesy,
Music
We have started taking music lessons more seriously with in-person piano lessons and doing practicing at least 15 minutes per day. If you are wanting online piano lessons these are the best. I don't think I will give this as a high school credit this year, but if we have time to start looking at composers and it is more structured this will be a high school credit too. But my thought at this time is that the high school credit will be achieved next year and not this one.
For more formal music curriculum choices check out these that we might start with later in the year.
Coding
I think we are going to continue with CodaKid, we have stopped for a while as he has so much going on, but I think we will start this again after our vacation in May.
Physical Education
He plays basketball at least 3 times a week with his friends, in the hotter months he swims most days, and we have at least 3 walks a day. He has also taken it upon himself to do 100 sit-ups a day!
Geography
We will continue to learn more about the States of America, mainly as I keep forgetting them! (We have only been here for 3 years, and we haven't traveled around yet). But we won't be doing anything formal with geography, other than this.
Last Updated on 20 April 2022 by homeschoolof1