The Best Homeschool Spelling Curriculum For Middle School
As we are approaching middle school, I do have concerns that my 11-year-old son's spelling is possibly not as it should be!
I printed off the spelling bee words of the champions and about fell over!
Of course, he could do most of the one bee for lower elementary, and a lot of the two bee. However, a lot of these words I had not even heard of. I could probably spell them, but if I had never heard of a word, how could I expect my 11 year old to be able to spell it!
I had no idea how difficult some of these words would be!!
We had done spelling in our homeschool before, although to be fair, probably not for 2 years. But it was never consistent.
When he would write a story and there were spelling mistakes I would of course talk to him about the correct spelling. But unlike all the core subjects, for some reason, we seemed to miss out on spelling.
To be fair, his spelling actually isn't that bad. I mean it is "spelling bee" bad, but not normal 5th grade level bad!
So I decided to find the best spelling curriculum we could use in our homeschool. I found lots and lots for younger children. But was disappointed with what I could find for middle school and beyond.
If you want to see what we are doing for 6th grade homeschool curriculum check out our recent post.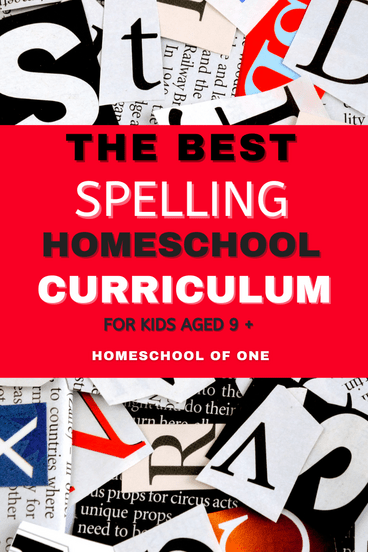 **There may be affiliate links in this post. If you make a purchase (after clicking one of my affiliate links) I'll earn some coffee money, which I promise to drink while supporting your journey. You do not pay a higher price. You can read my full disclosure at the bottom of the page.**
Best Homeschool Spelling Curriculum
We take a lot of live online classes in our homeschool, and we watch a lot of educational youtube channels, especially in history and science. So where I can I like to use workbooks. This is especially true for spelling. With autocorrect on the computer, spelling would be far too easy.
We love these books and have a number of different ones. The Spectrum spelling books and the 180 days of spelling and word study, in particular, are two of our favorite workbooks. But some others to consider are:
Building Spelling Skills, Grade 6 from Evan Moor.
Frequently Misspelled Words (6th grade to 8th grade): 400 Challenging Spelling Words (Spelling for Homeschoolers)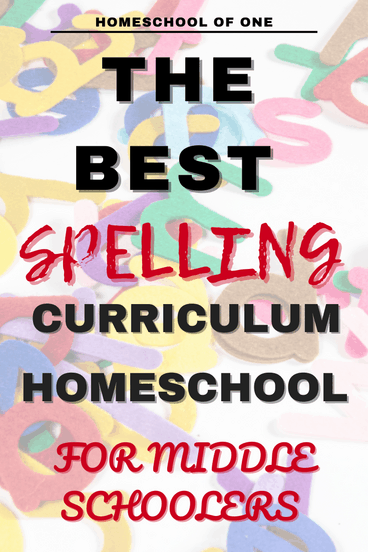 Spelling Words for Year 7 – 2,000 words every student should know
Spelling, Punctuation & Grammar for KS3
KS3 Spelling, Punctuation and Grammar All-in-One Complete Revision and Practice this is a UK book and therefore will have UK spelling.
Amazon prime weekend is fast approaching, so add these to your cart, and hopefully, they will be even cheaper. Sometimes these workbooks are included, but not always. So it is definitely worth having a look now.
Which is your favorite homeschool spelling curriculum for the middle school years? Please let me know in the comments.
If you are looking for a free curriculum for homeschool check out over 100 FREE resources.
Last Updated on 14 January 2022 by homeschoolof1