25+ Lunch Ideas for Homeschool When You Don't Have Time
Lunch is probably my least favorite part of the homeschooling day!!
My son is currently eating me out of house and home! He is 11 and will soon be taller than me (although as I am 5′ 9 and a half" luckily there is still a way to go!!).
So I thought I would create a list of easy lunch ideas for homeschool, for when we don't have time to plan!!
We have to be super careful in this house, as at the age of 10 my son was diagnosed with a severe peanut allergy.
The only reason I can assume we hadn't already discovered it, is because we lived in England until he was 9, and we really don't eat peanut butter!
Everything in this house now has to be completely FREE from peanuts and tree nuts.
We also don't trust cross-contamination (which is nearly all chocolate, cookies, cakes, in fact, most nice things!!).
So these lunch ideas are COMPLETELY PEANUT AND TREE NUT FREE.
But, if you do have a child with a nut allergy of course, please don't take my word for it. Check the labels (as I know all too well that they change from time to time!)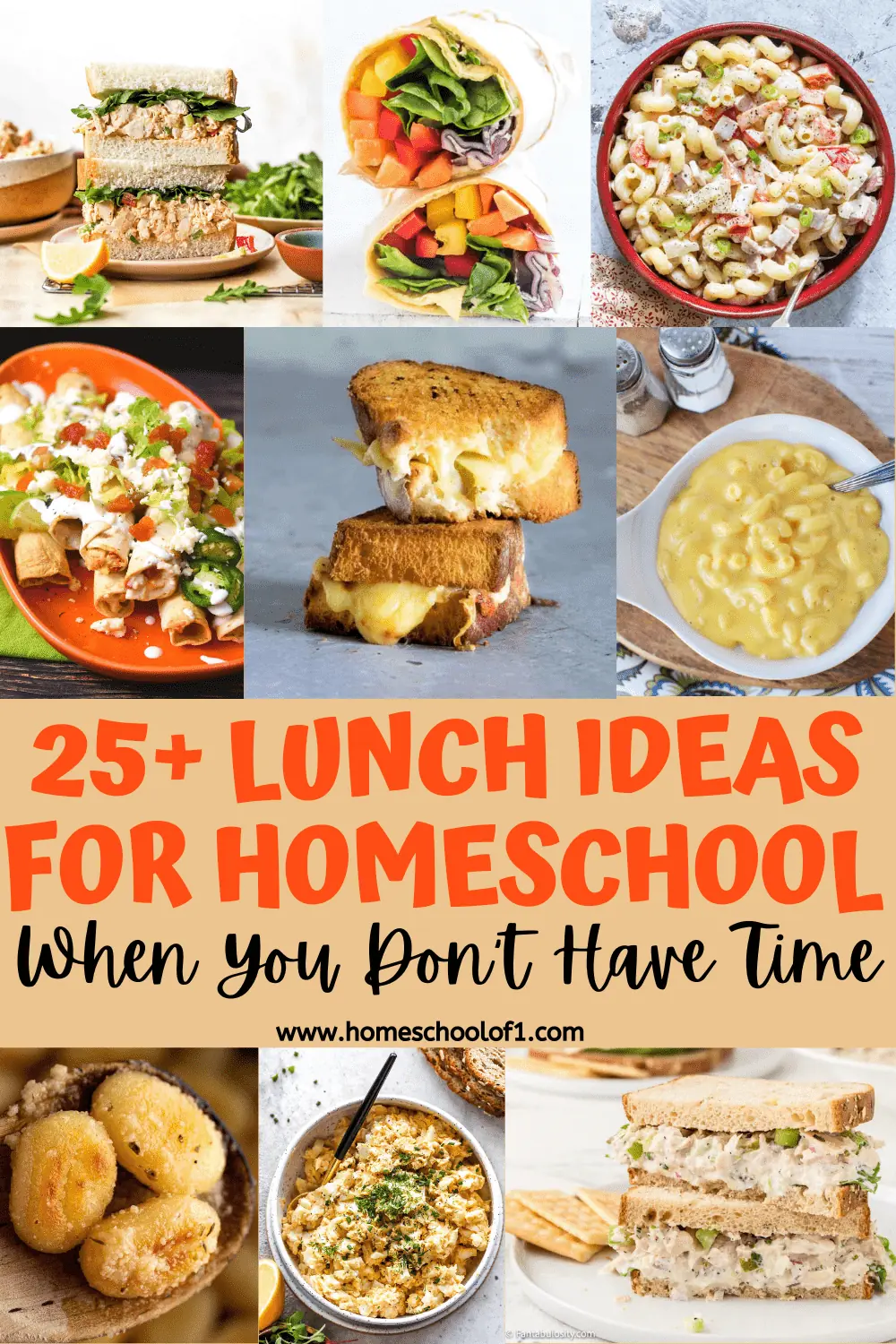 **There may be affiliate links in this post. You can read my full disclosure at the bottom of the page.**
Easy Homeschool Lunches
I will start with what we normally eat, which is super easy, and then I will start adding things that take more than 2 minutes!! But honestly, this really is for homeschool moms who have ZERO time at lunchtime.
I would love to be able to plan and prepare, and when we first started homeschooling I had lovely images of myself cooking all day.
But reality has set in and there is only so much I can do! I mean I cook a healthy dinner at night! I really don't need to spend too much time on lunch as well.
You don't need to always have a hot meal there are plenty of cold lunch ideas for kids:
Jam Sandwich – see I told you I was starting easy!
Hot Dogs – we get the Weiners so they microwave in 30 seconds!
Ravioli with tomato sauce – of course, we have to be really careful with this, but the Costco chicken one is really good
Leftover dinner from the night before. (This is one of my favorites, I nearly always cook too many vegetables or cook too much pasta, so we can have it for lunch the following day.)
Pizza – we eat pizza far too much. But when we do there are always pieces left over, so I freeze them in separate bags and bring them out if I am feeling particularly lazy! (which is far too regularly!!)
Cheese and basil panini **
Classic grilled cheese sandwich **
Ham and cheese sliders **
Pasta with either tomato or cheese sauce **
You don't need to spend a fortune either these cheap family meal plan ideas will save you hundreds.
** If you are wondering what the stars are, these are all recipes from the BEST KIDS COOKBOOK EVER!!! If you don't own a copy of this amazing cookbook, you need to get it now!
The crispy oven-fried chicken and the apple cider glazed pork chops are just amazing.
What's even better is, that it actually encourages my son to cook too. Now don't get me wrong, when it comes to lunchtime unless he is in the mood (rarely) I still make his lunch.
We have enough homeschool battles to deal with than fighting about food as well! But maybe every other week he will ask to make dinner from this cookbook!
Or more often than not, he will prefer to make the chocolate sheet cake, or the cookies (we have to slightly adapt the recipe for his allergies).
We have recently purchased the complete baking book from them too, and it is equally awesome!
Homeschool Lunch Ideas
These are the best (and easiest) homeschool lunches for kids that they're going to love.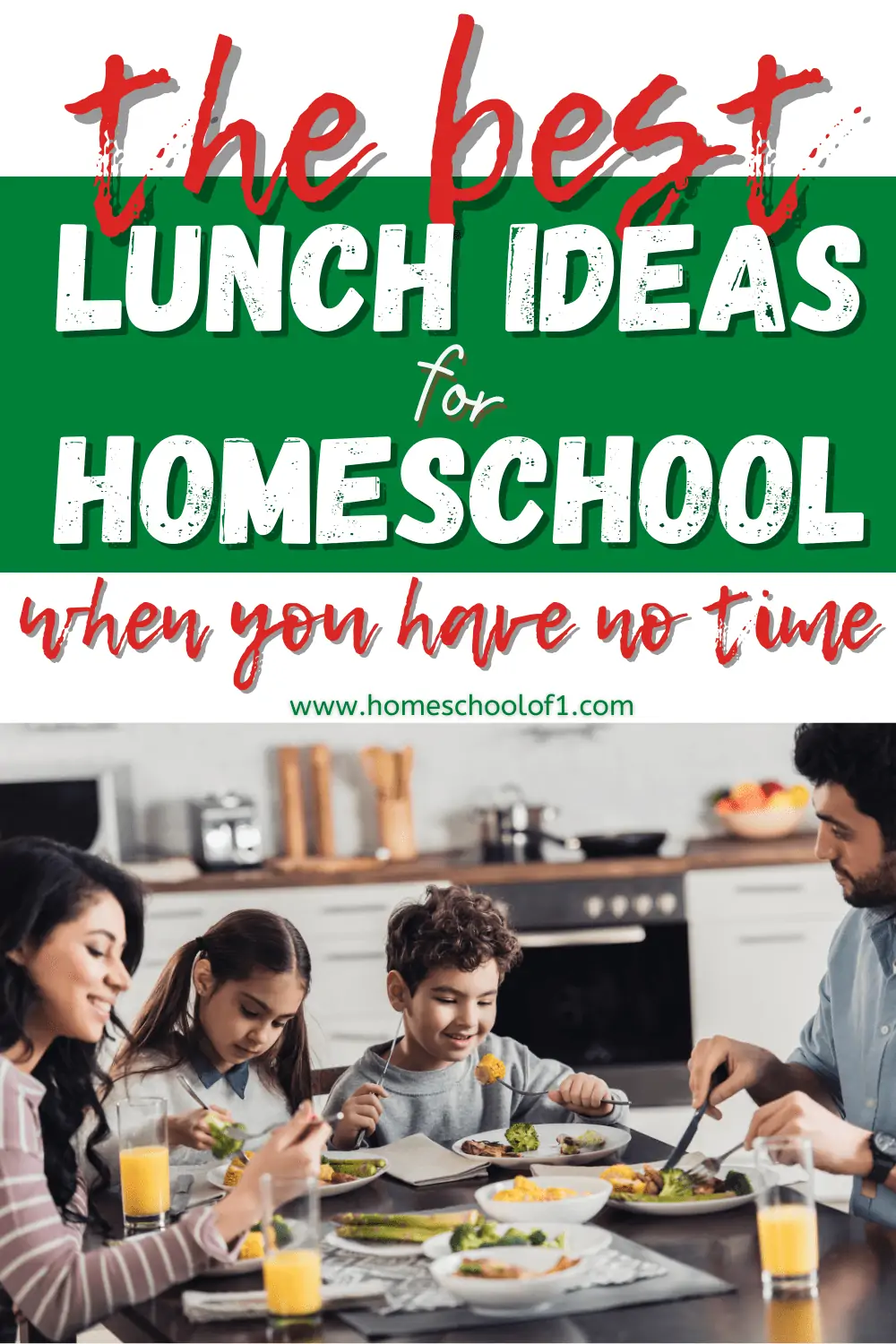 Snack Ideas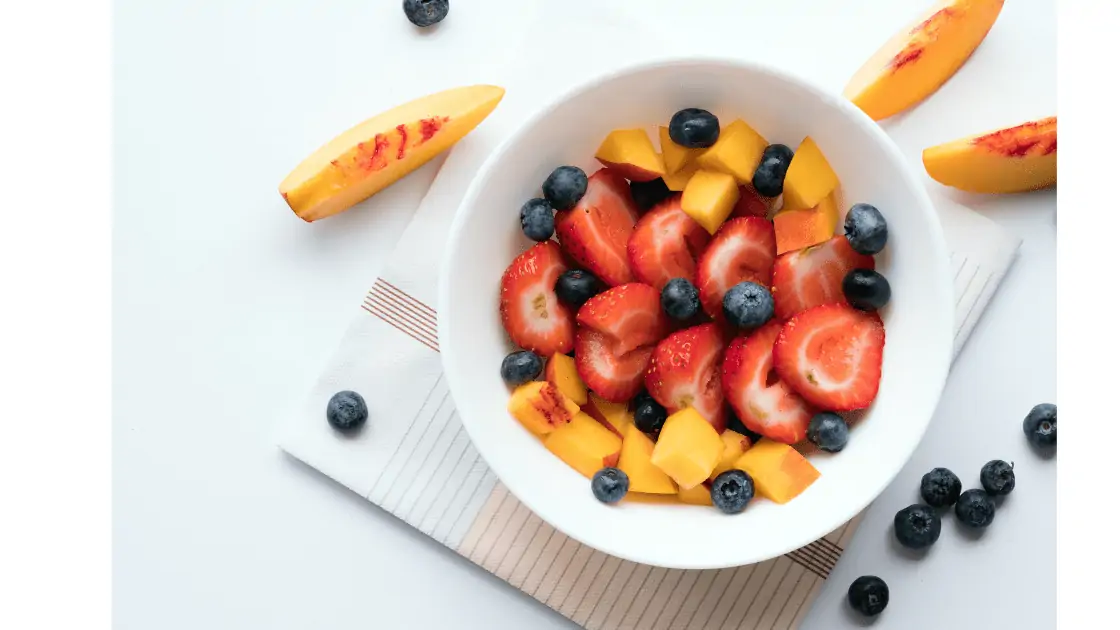 I always make sure we have the following snacks in the house, as he is ALWAYS HUNGRY!
Bananas
Grapes
Strawberries
Kiwi
Or any fruit they like
Cookies (normally homemade due to the peanut allergy, but Publix sells peanut and tree nut-free cookies now.)
Carrot sticks
Cheerios (yes I know this is for breakfast. But if he needs a quick snack he has a dry bowl of these!)
Vanilla ice cream (again we have to be very careful about the brand)
Yogurt
Homeschool Breakfast Ideas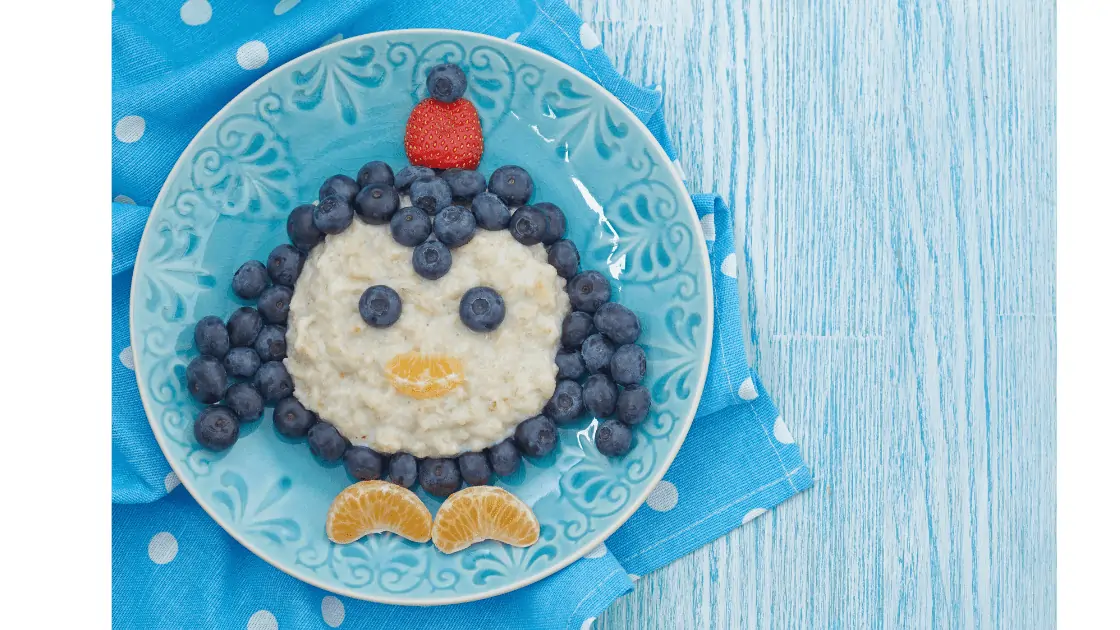 Breakfast is the most important meal of the day, and yet if I am completely honest, we sometimes skip it! We are always in a rush to start the day so we are always wanting something quick and easy. These are our top five favorite homeschool breakfast ideas:
Yogurt with blueberries
Jam on toast (of course peanut butter would be an option if you don't have peanut allergies!)
Cereal – this is eaten without milk in our house! But of course, you can be more traditional and add milk!
Monkey bread (check out the recipe in the complete cookbook for young chefs – even better if you can get the kids to make it the day before!)
Fruit salad, or if you are lazy like me a banana with some berries!
I hope you find these super easy and quick lunch ideas for your homeschool helpful.
Last Updated on 4 June 2023 by homeschoolof1