Ultimate List of the Best Homeschool Science Curriculum
Finding a great homeschool science curriculum can be hard.
But I have you covered. These are all homeschool science curriculum resources we have used both in the past and now. Finding a good science homeschool curriculum is not that easy!
This list has everything you need. The best science curriculum, science books, YouTube videos, online classes, science documentaries, and of course workbooks. I have also included our favorite homeschool science curriculum.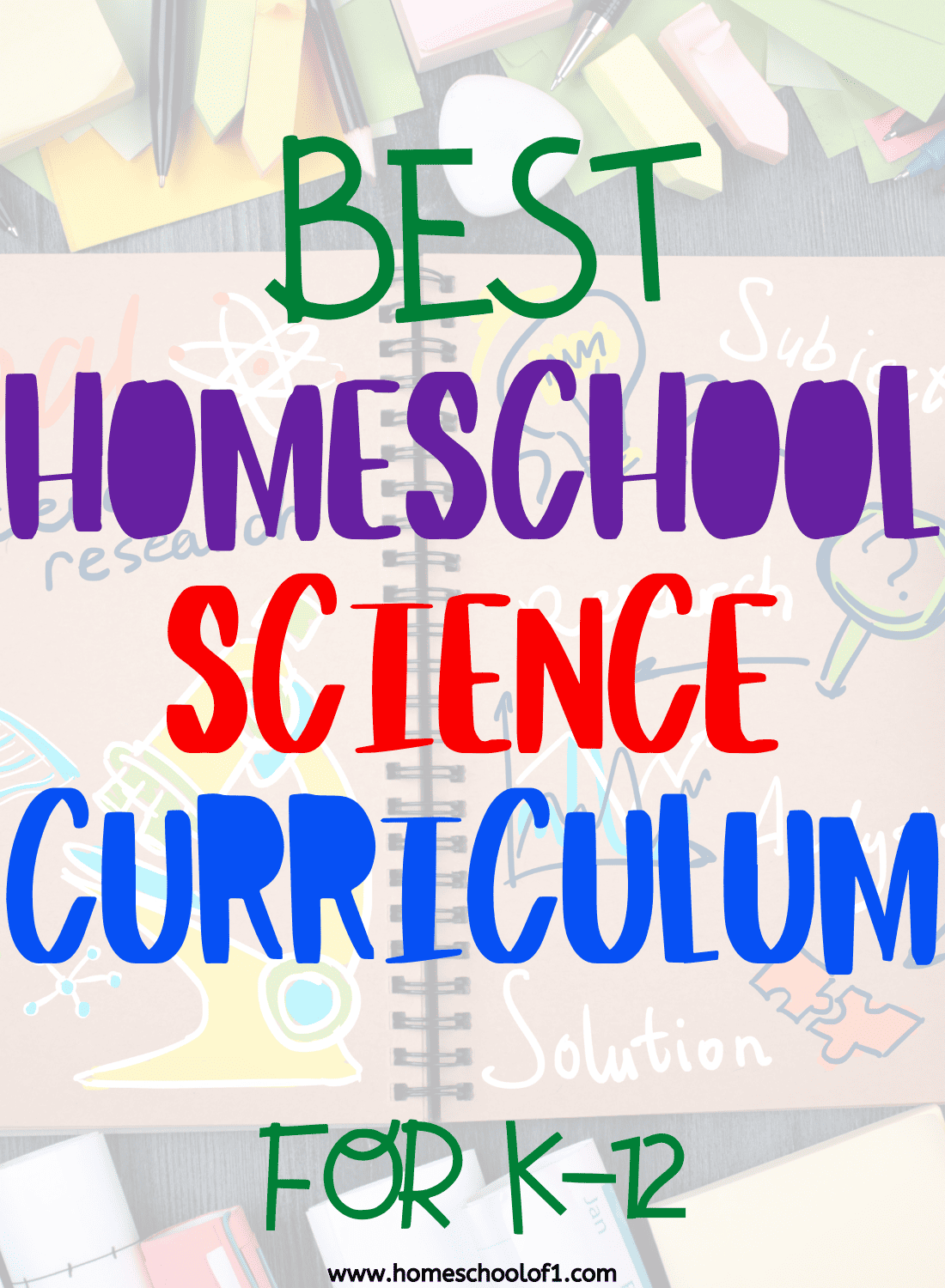 **There may be affiliate links in this post. You can read my full disclosure at the bottom of the page.**
Best homeschool science curriculum
Before I start this huge list of science resources I wanted to share with you our favorite homeschool science curriculum.
The best homeschool science program is Real Science Odyssey for middle and high school.
What we like is that it has fun activities and experiments, not just reading from a book. It works for different learning styles and you can see if you like it before you commit.
Plus you can download all of our free printable science worksheets (which I think are the best!)
Science homeschool curriculum
These are the best complete homeschool science curriculums:
For a comprehensive journey through science education, turn to Real Science Odyssey. This remarkable curriculum comes in two tiers. One is designed for elementary years, and the other is tailored to middle and high school levels. Dive into our detailed Real Science Odyssey review, for more information.
Introducing Science Unlocked, your gateway to simplified lesson planning and enriching science education within the comfort of your own home. With Science Unlocked, tailoring a program that perfectly suits your children's interests has never been more accessible.
Home Science Tools presents a complete curriculum catering to kids from kindergarten through 12th grade. With an extensive array of resources, it's your one-stop-shop for fostering scientific curiosity and understanding.
College Prep Science. This comprehensive high school science curriculum is designed to prepare students for college-level studies and beyond. With a focus on rigorous preparation, hands-on learning, and interactive online classes. Tailored for homeschooling flexibility, College Prep Science provides supportive resources to enhance comprehension and foster a dynamic learning experience.
For captivating science lessons spanning kindergarten to 8th grade, look no further than Generation Genius. Dive into our in-depth Generation Genius review for further information.
If you prefer Unit Studies, you'll be delighted by the diverse array of science-focused options available. Including captivating subjects like anatomy, animals, astronomy, earth science, and the changing seasons.
With a subscription to SchoolhouseTeachers, you gain access to an extensive science curriculum spanning the entire spectrum from preschool to high school. Enjoy unlimited exploration across subjects and grade levels, opening doors to a world of knowledge and discovery.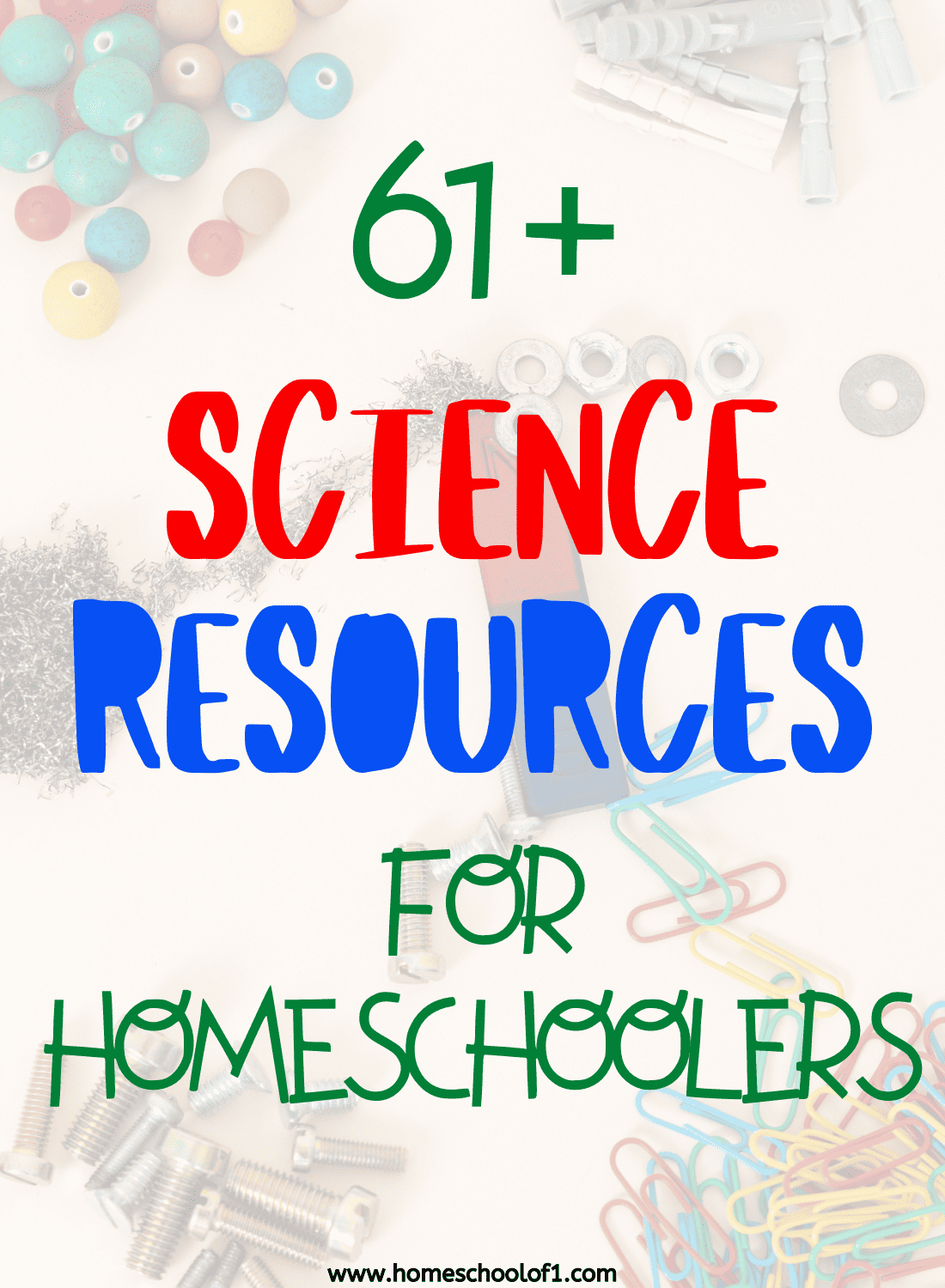 Science workbooks
If you prefer the tactile experience of paper workbooks, you're in for a treat. We've gathered a selection of our favorite science workbooks that bring learning to life on the page.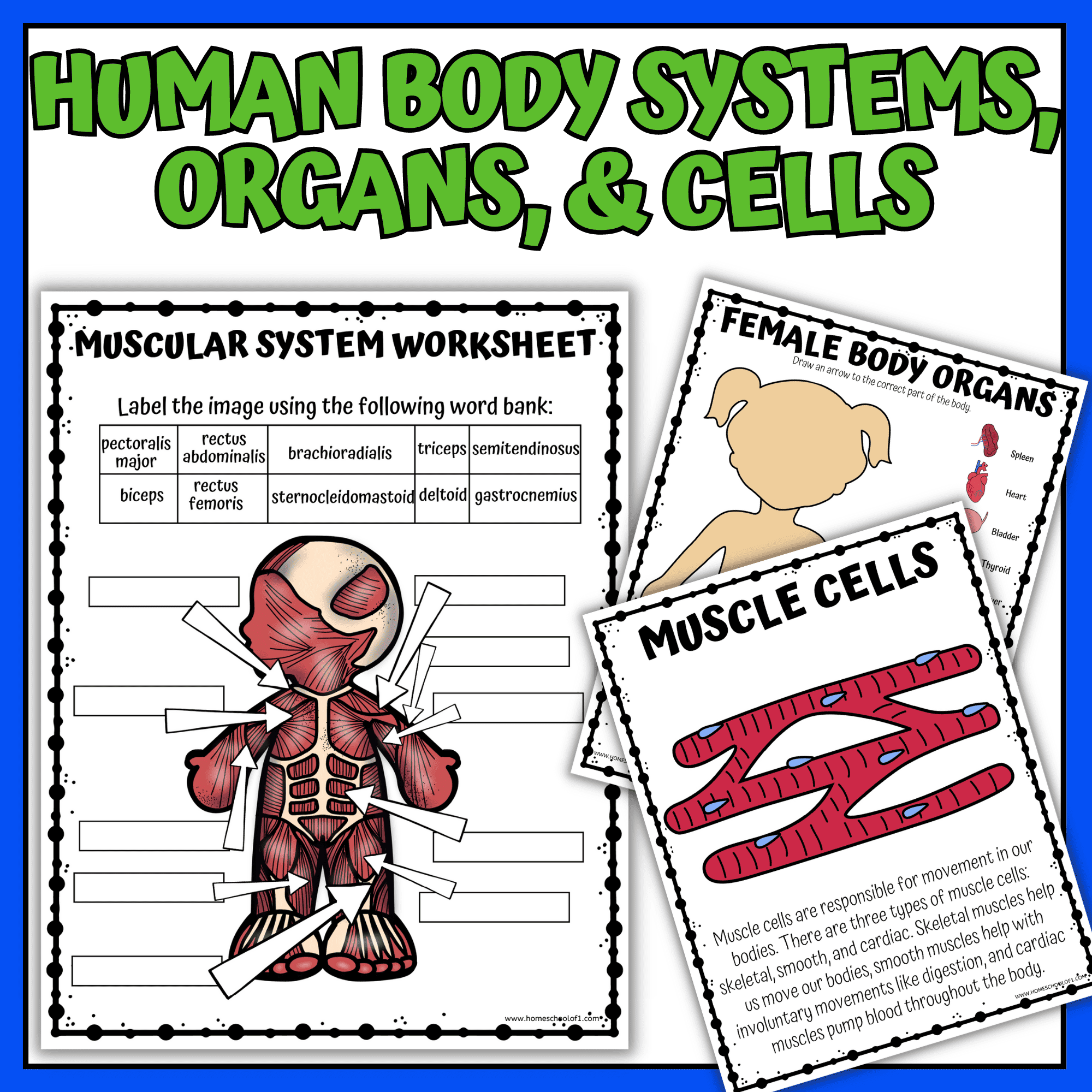 Human Body Worksheets Bundle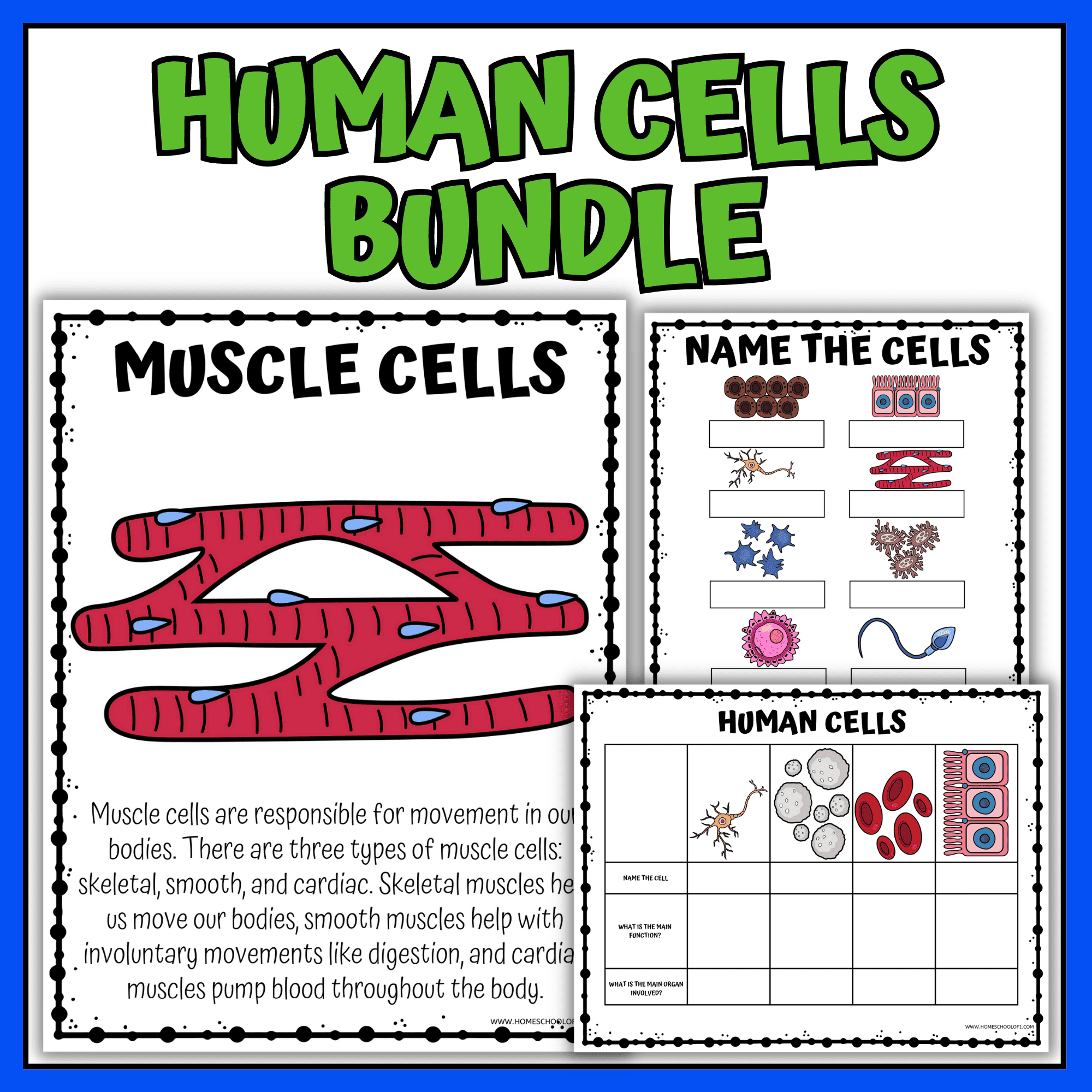 Human Cells Worksheets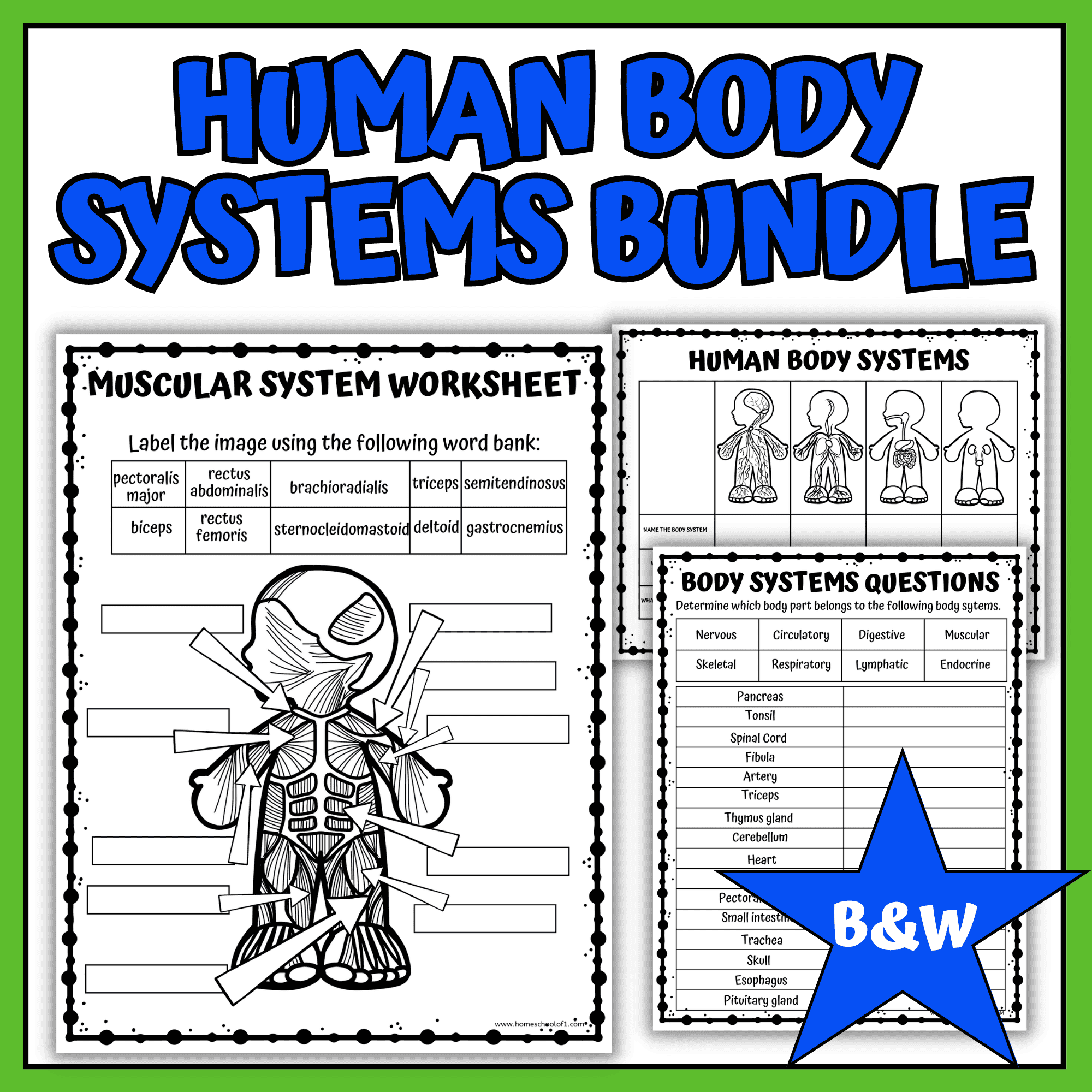 HUman Body Systems Worksheets

Homeschool science books
We absolutely love books in our homeschool, and science is no exception. Our favorite homeschool science books for late elementary and middle school grades are: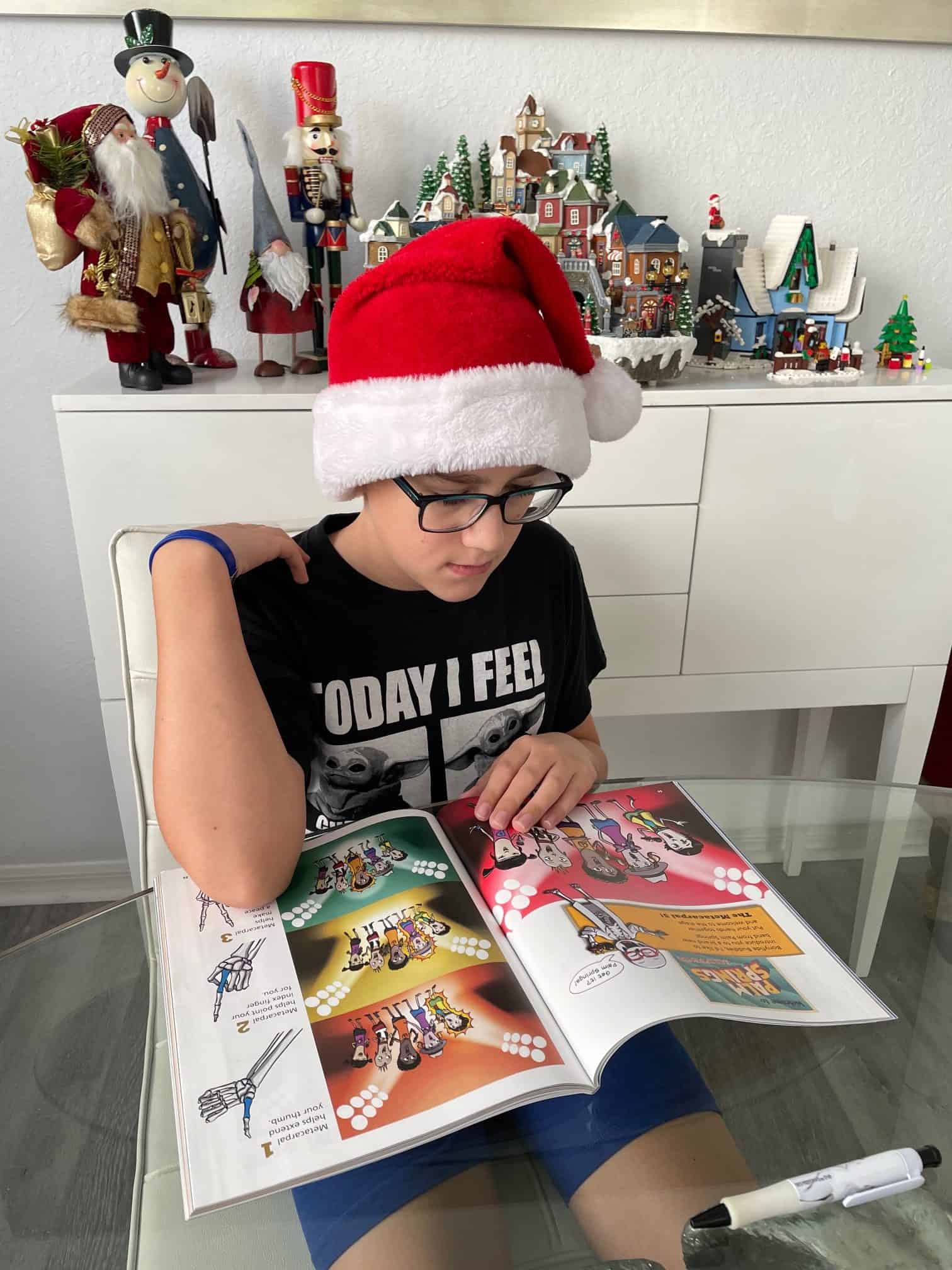 Free homeschool science curriculum
Discover a world of captivating lesson plans, engaging experiments, interactive worksheets, and online resources that transform science into an exciting and accessible journey for all.
With these free homeschool curriculum options, homeschooling science becomes an adventure that doesn't strain your budget.
Free science resources for kids of all ages
In the realm of science education, valuable resources don't have to come with a price tag. Here's a treasure trove of free offerings that cater to learners of all ages:
Free elementary science curriculum
Free middle school science curriculum
Natural Inquirer: Catering to grades 4-8, this journal offers a unique exploration of science topics, encouraging critical thinking and investigation.
Anatomy Arcade: Explore the intricacies of anatomy with engaging activities suitable for grades 5-12, enhancing understanding through interactive learning.
3D Geography: Craft models and access valuable resources for middle school, bridging geography and science seamlessly.
See all of our middle school homeschool curriculum top picks.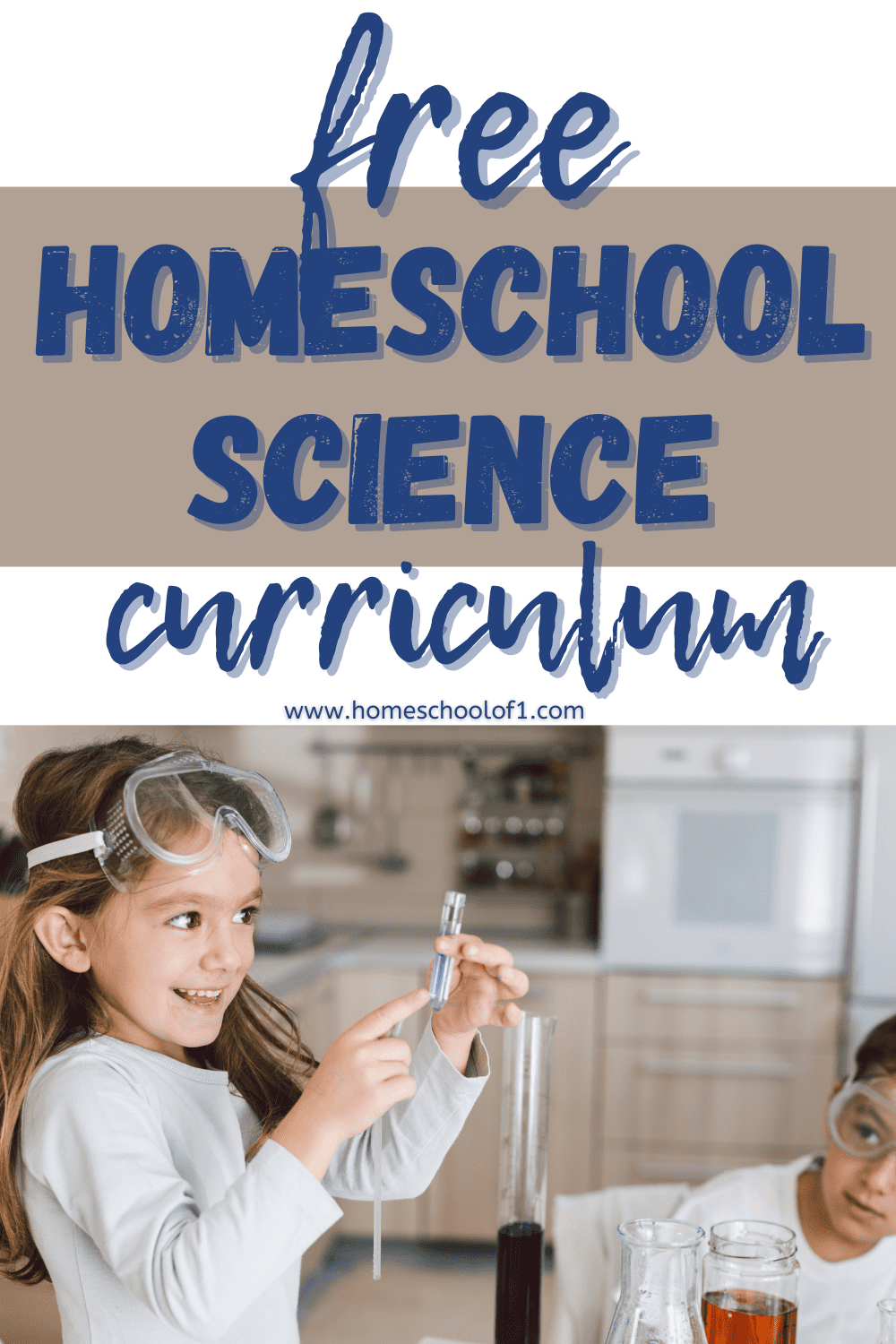 Free high school science curriculum
This is the best homeschool curriculum for high school science:
MIT Open Course: Access free resources from the prestigious MIT, offering valuable high school-level science materials (grades 9-12) to expand your knowledge.
Homeschool science monthly boxes
For a hands-on and interactive approach to science education, homeschool science kits delivered right to your doorstep can be a game-changer. In this collection, we highlight some of our favorite monthly science subscription boxes that have added an extra layer of excitement and engagement to our homeschool routine.
Mel Science is an engaging and enriching science subscription that brings captivating experiments and learning resources to your doorstep, enhancing science education through hands-on exploration. Find out more about our experience in the Mel Science review.
KiwiCo presents monthly science and STEM subscription boxes suitable for a wide age range, from toddlers to lifelong learners. Uncover a universe of learning possibilities through our Kiwico Eureka Crate review, complete with an exclusive 40% coupon code.
Generation Genius STEM Box: Embark on a captivating STEM journey with Generation Genius. Our experience with their science kits has been fantastic. Dive into our detailed Generation Genius science kits review to discover the magic firsthand.
For even more science-related fun, explore our top science board games that seamlessly integrate education and entertainment in your homeschooling journey.
Homeschool science video curriculum
Homeschool videos hold a special place in our homeschool, and when it comes to science, they're an absolute treasure trove of knowledge. Here, we've compiled a list of our top favorites that not only educate but also captivate young minds.
Outschool science online classes
When it comes to interactive and engaging science education, live online classes offer an unparalleled experience. Outschool, a dynamic platform, provides a wide array of lessons, including captivating science classes that bring learning to life in real-time.
Engaging live classes:
Outschool's live online classes offer real-time interaction, allowing students to engage directly with instructors and peers, fostering collaborative learning.
From biology to astronomy and everything in between, Outschool's science classes cover a wide spectrum of topics, catering to diverse interests.
With small class sizes, students receive personalized attention and the opportunity to ask questions, ensuring a comprehensive understanding of scientific concepts.
Outschool's classes come with various scheduling options, accommodating different time zones and allowing for seamless integration into your homeschool routine.
Check Outschool out today! Or for more information check out our Outschool review.
Science documentaries
Dive into the captivating world of science through enlightening documentaries that unravel the mysteries of our universe. Among the treasures we've uncovered, Curiosity Stream stands out, offering a rich assortment of history and science documentaries that enrich our homeschooling journey.
Curiosity Stream's delight:
Curiosity Stream offers a treasure trove of history and science documentaries, serving as a wellspring of knowledge that fuels curiosity and understanding.
For less than $20 a year, Curiosity Stream provides an affordable and invaluable resource that brings the marvels of science directly to your screen.
Our Curiosity Stream review delves into the platform's offerings, unveiling its benefits and how it seamlessly complements our homeschool curriculum.
Last Updated on 4 September 2023 by homeschoolof1