Free Multiplication Chart Printable To Hang in the Kids Bedroom
Multiplication charts are a really easy way to visualize the timetables. This free multiplication chart printable is beautiful and will look great either hung on the wall in their bedroom or even added to a ring binder for easy reference.
If you are going through the pain of learning multiplications with your kids, I really feel you. It has taken us years to actually "get it". But I definitely put this down to adding multiplication charts on his bedroom wall.
We also used to have a copy on the kitchen table! That way, when he was eating breakfast we would do some "quick math".
It is fun to find the patterns in the numbers too, in fact, he would sit in bed and try to find them!
Another great way to learn multiplication facts is to play cool math games on Roblox with Brainika or play free math games with Beast Academy.
**There may be affiliate links in this post. If you make a purchase (after clicking one of my affiliate links) I'll earn some coffee money, which I promise to drink while supporting your journey. You do not pay a higher price. You can read my full disclosure at the bottom of the page.**
Multiplication Chart Printable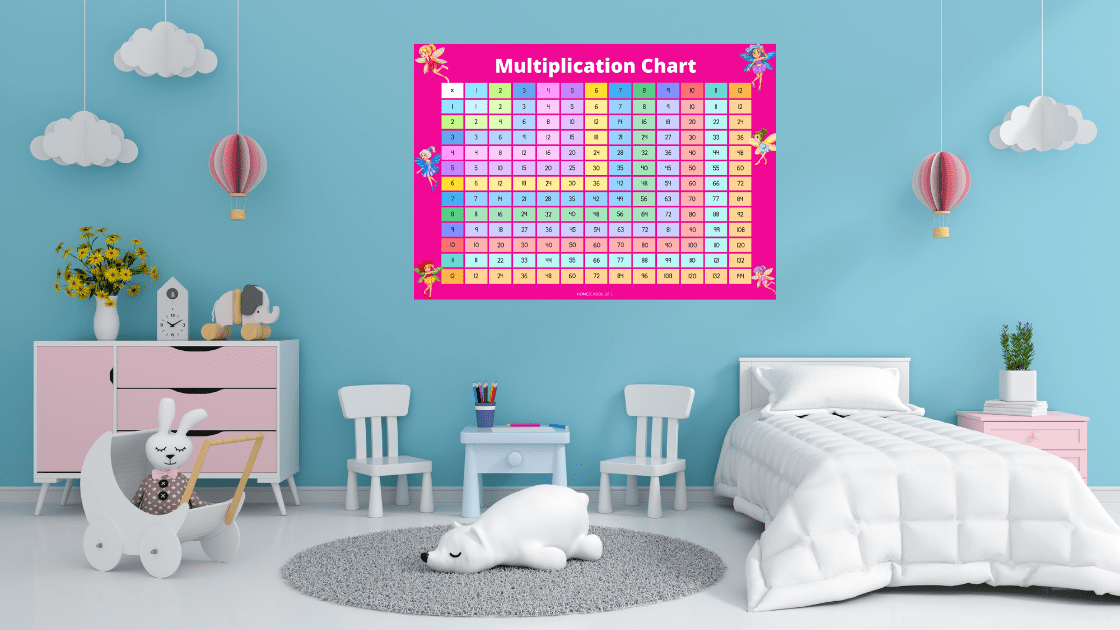 These free printables will print on letter-headed paper, and you can either print all 3 or choose your favorite.
The blue chart has animals on it, the pink chart has fairies and the white chart is blank around the side. If you would like me to make any other alternatives or colors leave me a comment below and I will try to make it for you.
There are a number of ways you can use these:
Laminate them so they can be used over and over again (I love my laminator, I pretty much use it for everything!!)
Print them on cardstock that way they will look really good on the wall.
Or just use regular printer paper and add them to ring binders for easy reference.
If these are not quite what you are looking for, check out hundreds of other multiplication tables here.
How to Learn Multiplications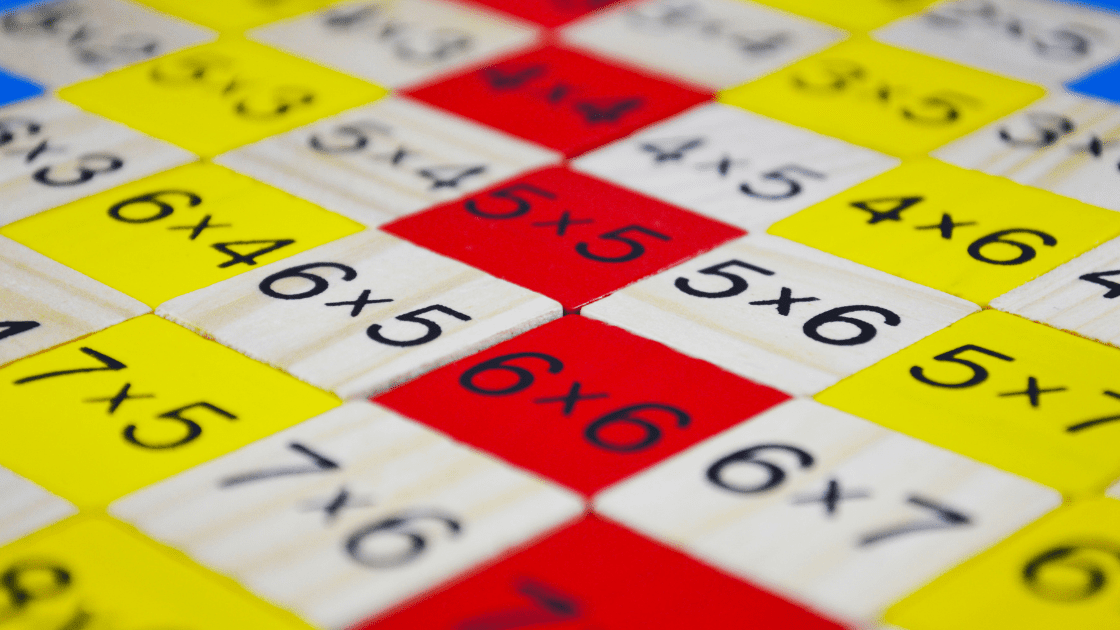 These free multiplication chart printables worked brilliantly for us, but we also supplemented them with the following math games.
Proof! Math card games for older kids, check out our other favorite math board games.
Free Printable Color Multiplication Chart 1-12
Make sure you choose the correct paper size and click on the shrink to fit button. All of our free printables work better when printed on cardstock (this is the one we use and love.)
I think you will also enjoy our free:
Last Updated on 20 September 2022 by homeschoolof1