6 Free Sudoku for Kids Printables (9 x 9)
I am not embarrassed to say it, but we love math in our homeschool. We have put together 6 free sudoku for kids printables for you to enjoy too.
Included in the download are the 6 sudoku puzzles and 6 answer sheets. All six sudoku puzzles are 9 x 9.
They are aimed at beginner to intermediate level, so upper elementary would be a perfect age, or of course older. The first three are easier and then the last three are definitely harder.
For more free homeschool printables check out our order of operations worksheets.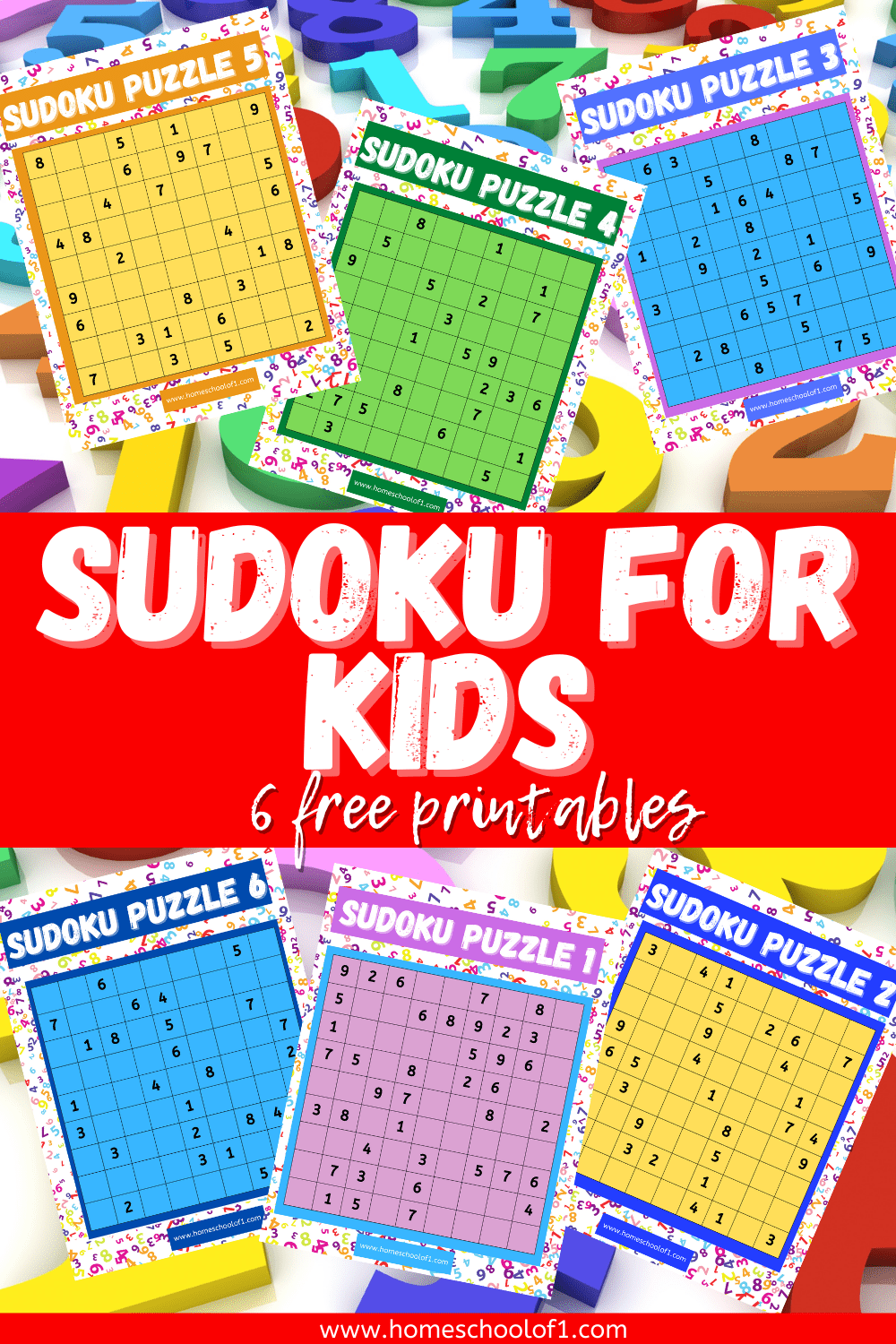 **There may be affiliate links in this post. You can read my full disclosure at the bottom of the page.**
Sudoku Printable for Kids
Despite this being a math game, there is actually no math involved to work out the puzzles. All the child needs to do is use logic to work out what numbers are missing in each row, column, and each 3×3 square.
For younger children, it might be easier to add darker lines around each 3 x 3 square to make it even easier.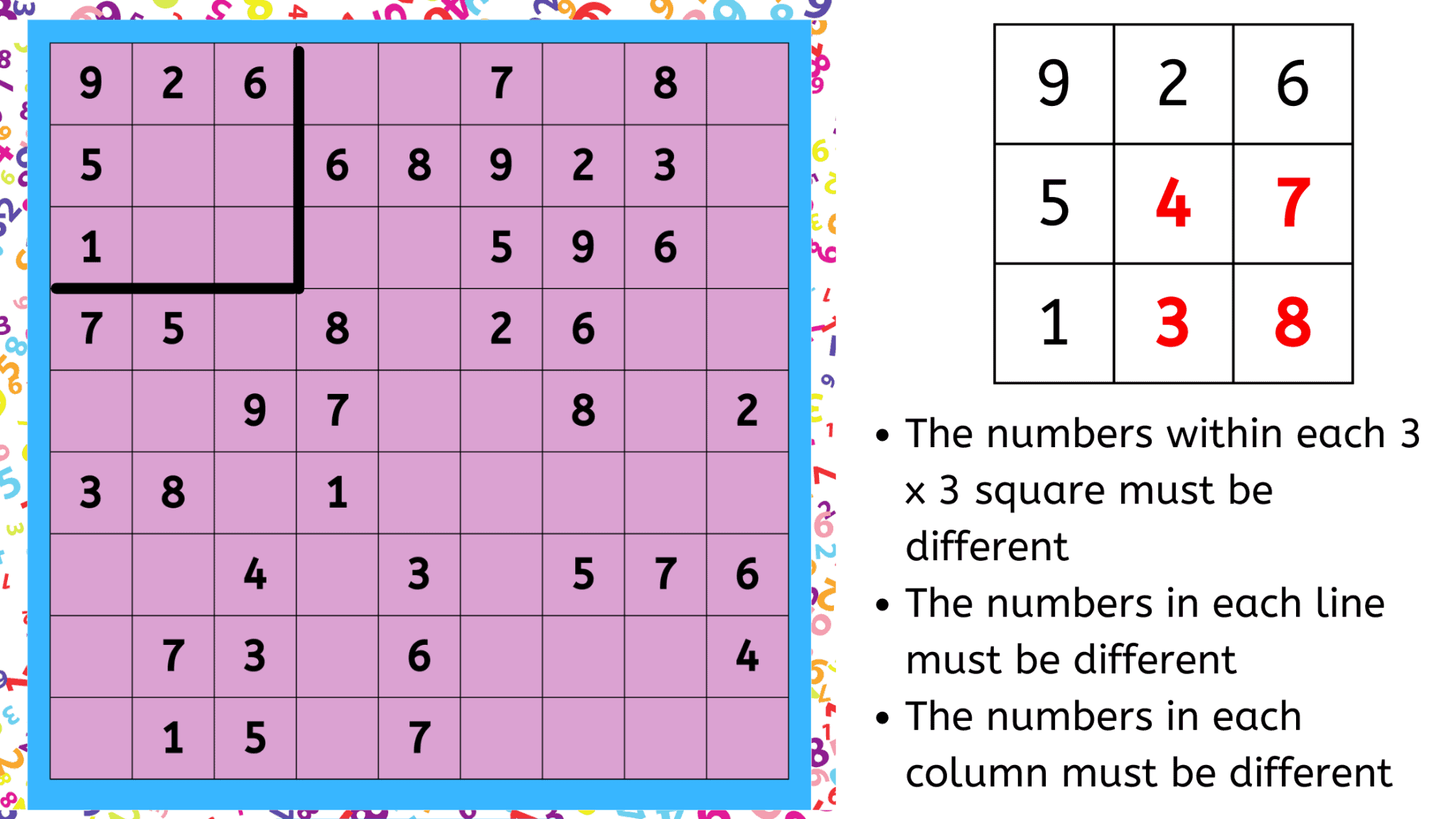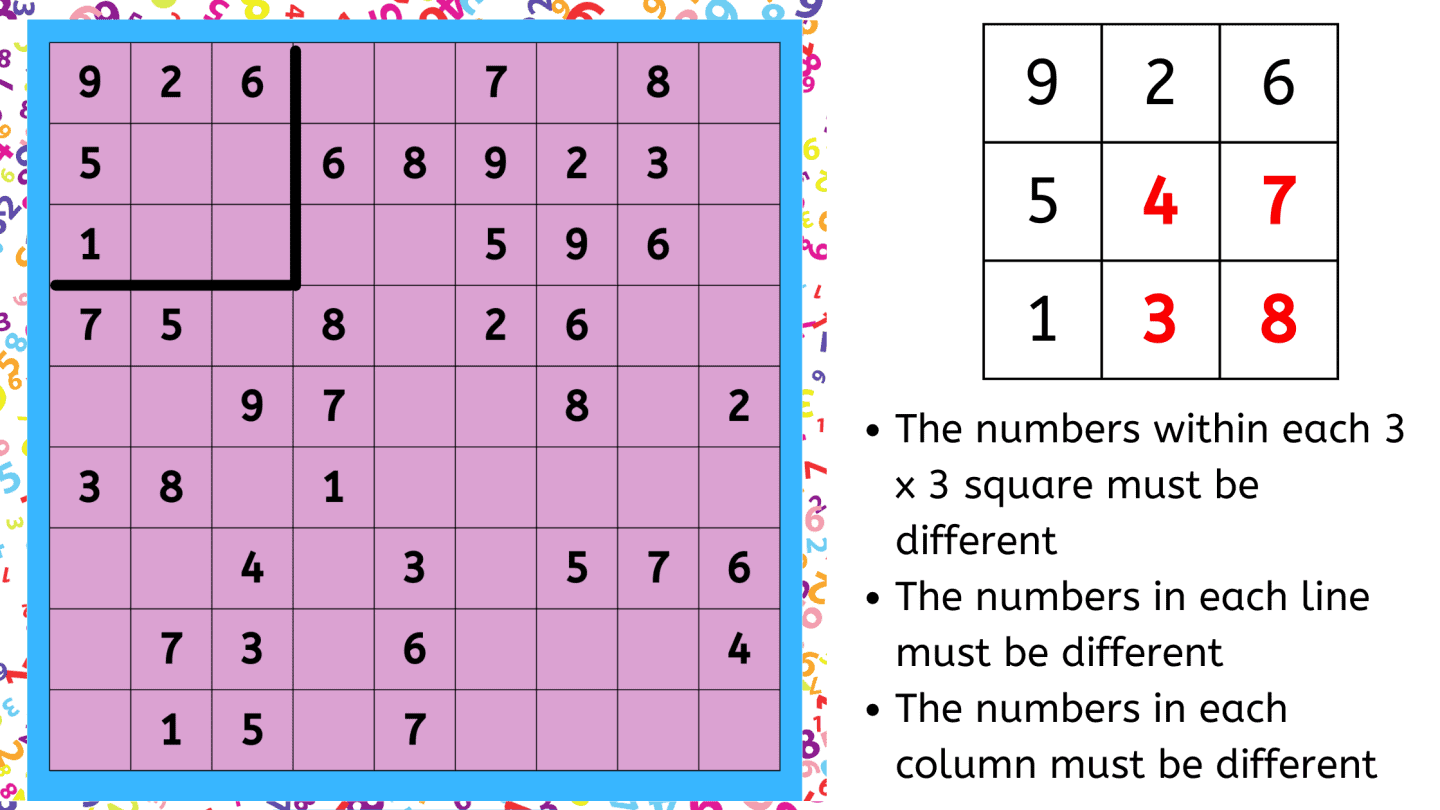 The rules are simple as above, no number can be the same in any line, column, or 3 x 3 square.
Try the kids with the first 3 sudoku puzzles first and then try them on the harder ones.
The reason we love Sudoku in our house is that there is no right or wrong way to do them. Let the kids try and work it out on their own, I am sure their method will be completely different from yours.
As we are a super competitive family I print one out for all of us to do and see who finishes first. I hate to say I am yet to win! I try to use math, where Freddie can just look at it, and know. Well, that is what he says when I ask him. Maybe he doesn't want to let me know his secret.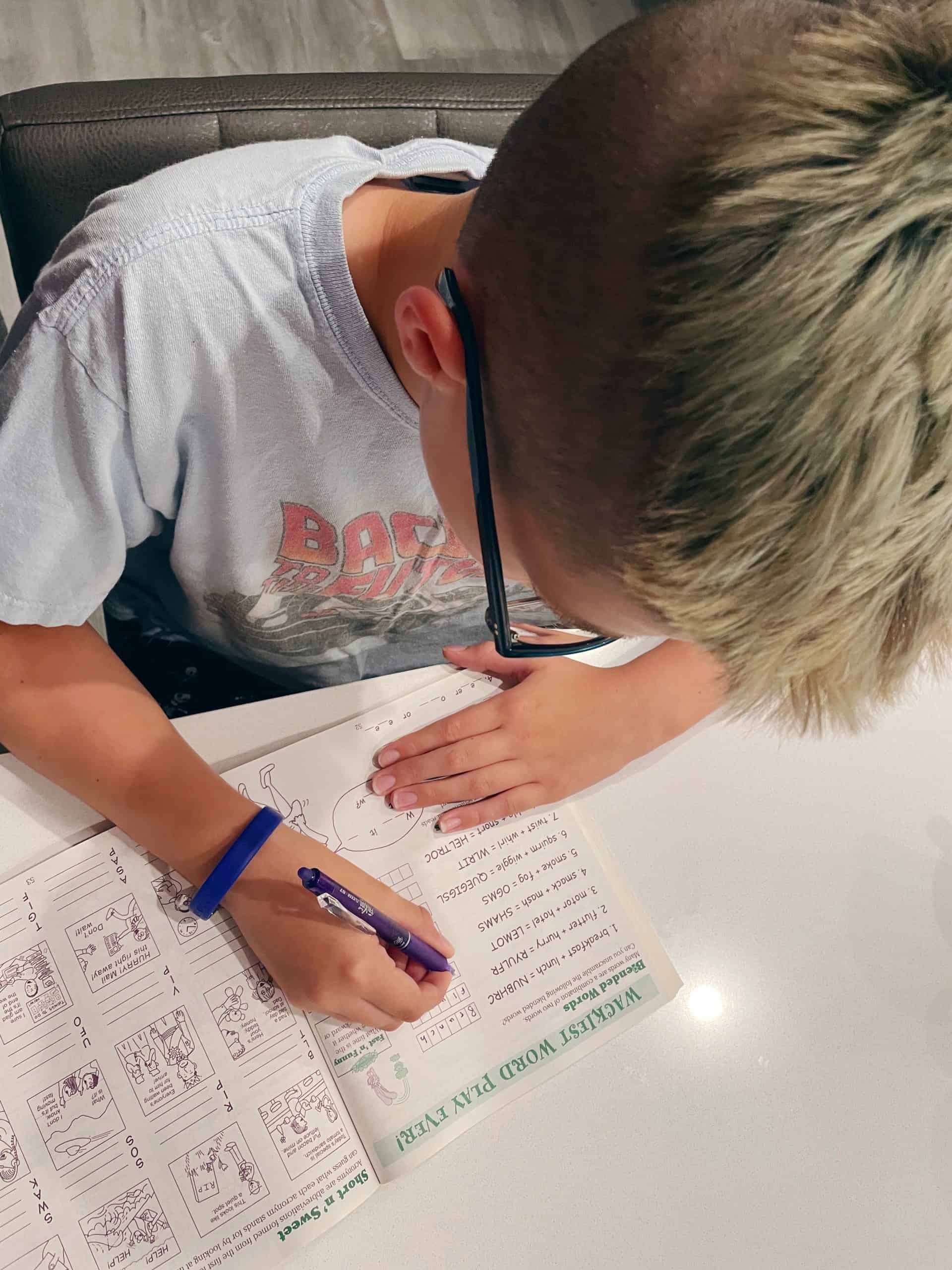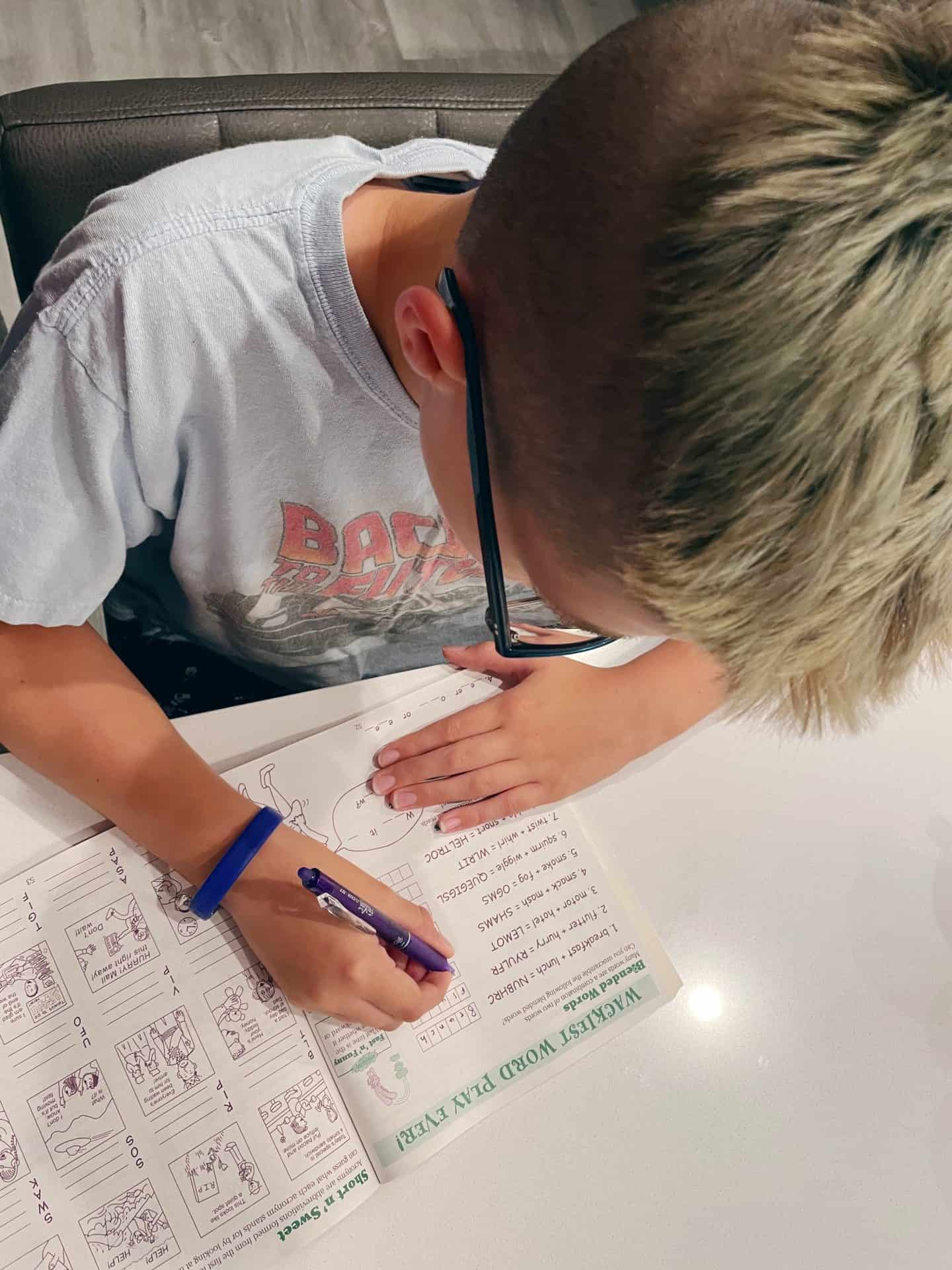 If the kids love these sudoku puzzles why not get them this activity puzzle book. We got it last year and it is really cool. It is full of crossword puzzles, mazes, tic-tac-toe, hangman, sudoku, and many more puzzles. You will also love these puzzle books for kids.
Download Sudoku Printables for Kids
Make sure you choose the correct paper size and click on the shrink to fit button. All of our free printables work better when printed on cardstock (this is the one we use and love.)
If your kids love puzzles we have also created the following that they will also enjoy:
Younger children will also need our free 12×12 multiplication chart printable.
Last Updated on 25 January 2023 by homeschoolof1