Free Sudoku for Kids Printable (Easy, Medium, Master!)
Welcome to a world of brain-teasing fun with our free Sudoku for kids printable collection!
We're excited to share six captivating puzzles designed specifically for young minds.
These engaging number puzzles are not only entertaining but also educational. Making them perfect additions to your collection of free homeschool printables.
Get ready to explore the world of numbers and patterns as you embark on a Sudoku adventure tailor-made for young learners.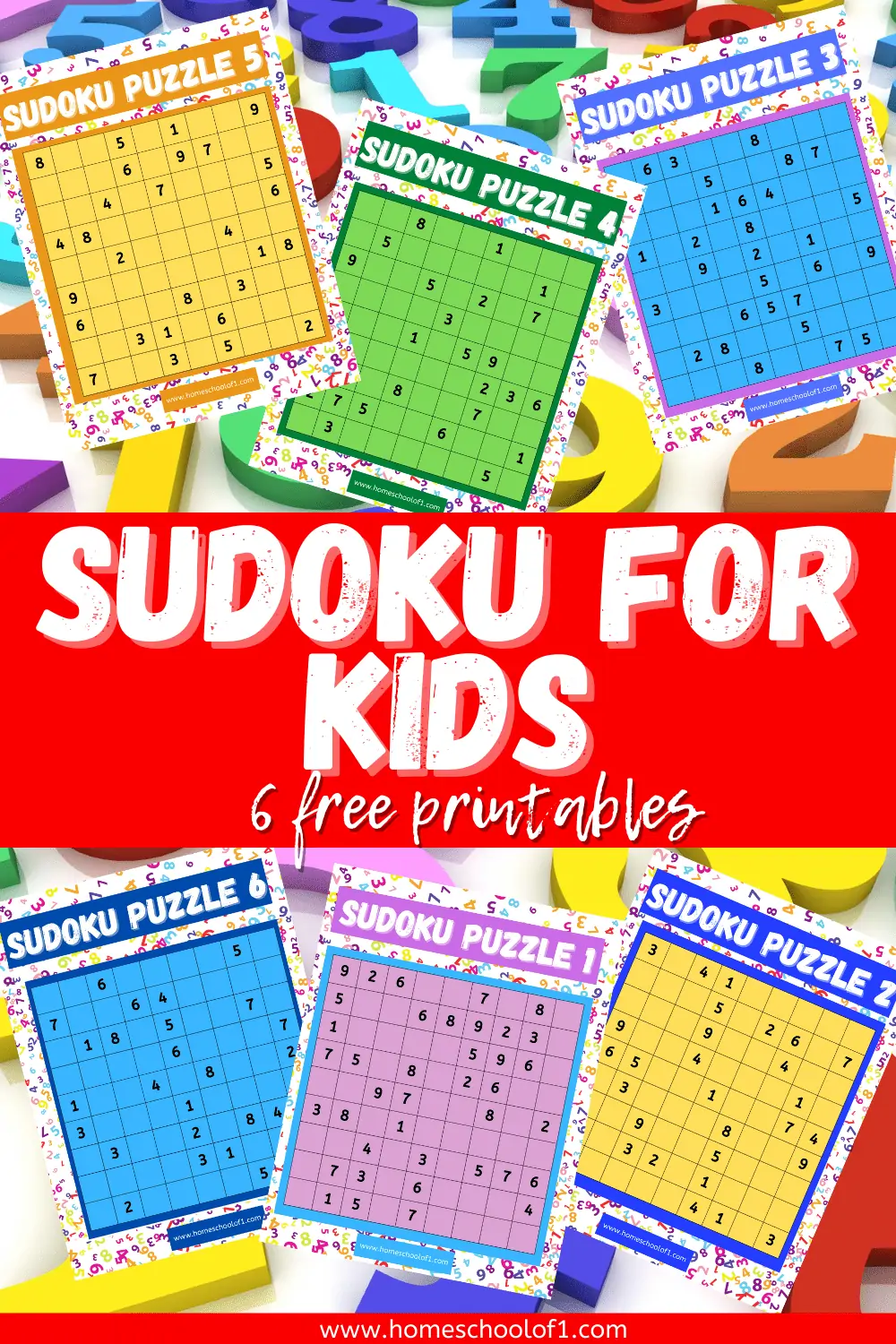 **There may be affiliate links in this post. You can read my full disclosure at the bottom of the page.**
What are the rules of sudoku?
Despite this being a math game, there is actually no math involved to work out the puzzles.
All the child needs to do is use logic to work out what the missing numbers are in each row, column, and each 3×3 square.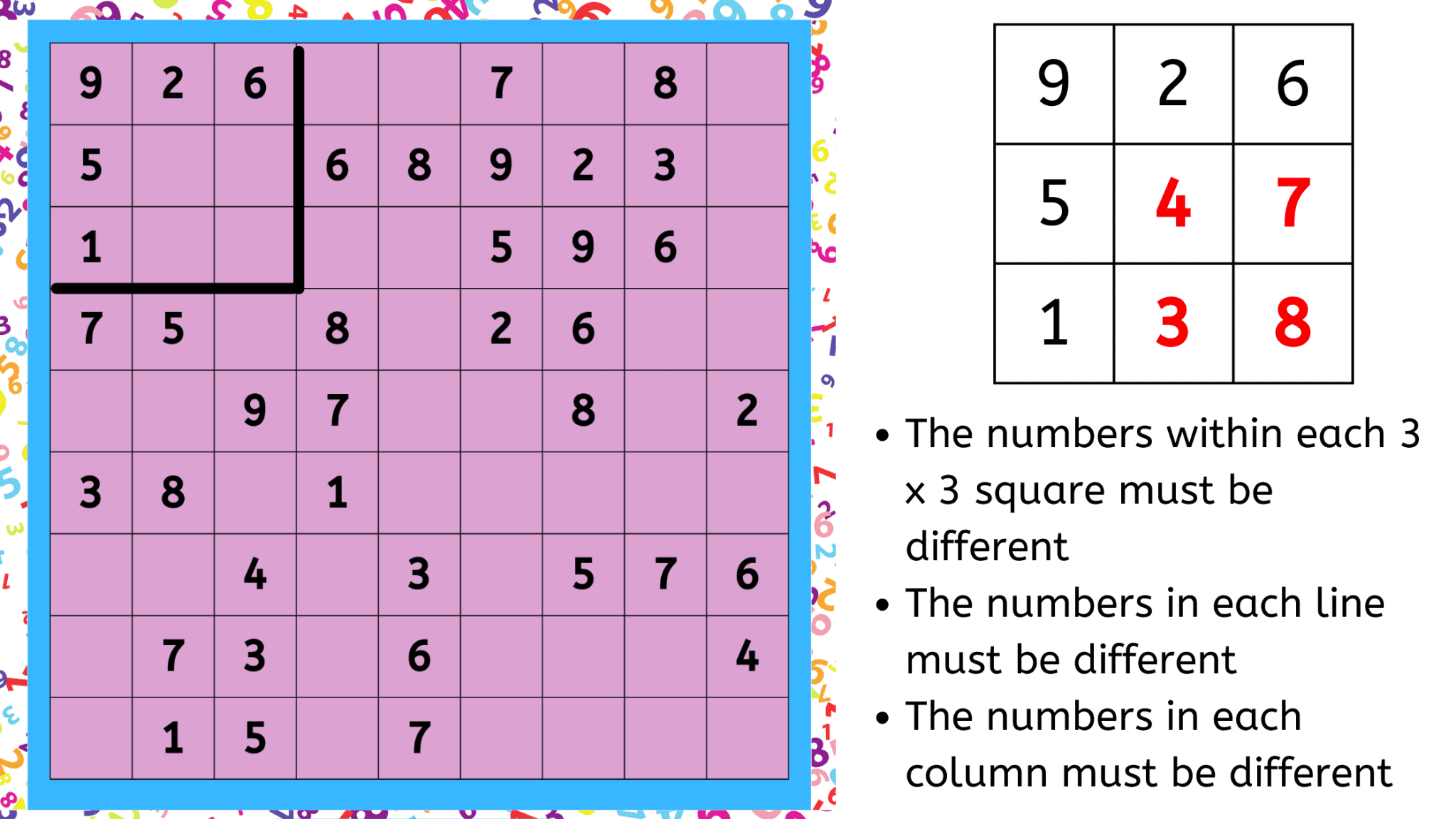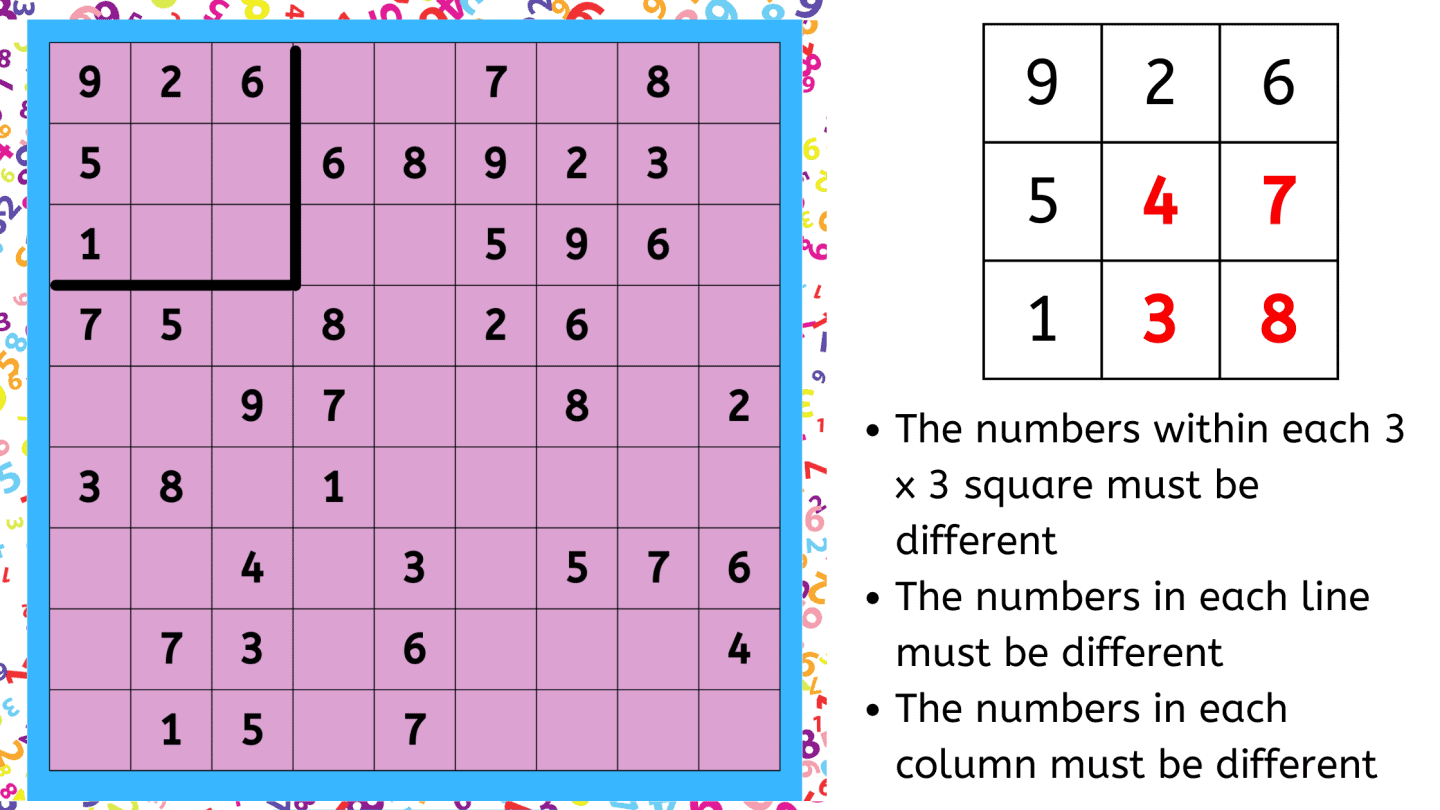 Each empty cell in a row and column has to be a different number between 1 and 9.
For younger children, it might be easier to add darker grid lines around each 3 x 3 square to make it even easier.
The first sudoku puzzle is the easiest and should be completed first.
Elevate Prep Target Math Game | A Teacher-Recommended,
Proof! Math Game – The Fast Paced Game
Adsumudi Math Game – The Monstrously Fun, Smart
Melon Rind Clumsy Thief Money Game – Adding
The reason we love Sudoku in our house is that there is no right or wrong way to do them. Let the kids try and work it out on their own, I am sure their method will be completely different from yours.
As we are a super competitive family I print one out for all of us to do and see who finishes first. I hate to say I am yet to win! I try to use math, where my son can just look at it, and know. Well, that is what he says when I ask him.
Maybe he doesn't want to let me know his secret.
How to download the kid's sudoku puzzles?
Download the free kid sudoku puzzles below. There are 12 pages with 6 sudoku games and 6 answer sheets. Make sure to check the printer settings.
These free printable puzzles are free to print but are for personal and classroom use only. Scroll to the bottom of the page and add your email address to get the pdf files.
There is one easy sudoku puzzle for younger kids and the difficulty level increases with each puzzle. With the final puzzle being for a sudoku master!
What are the educational benefits of playing sudoku?
There are many benefits to introducing sudoku to kids:
logical reasoning
problem solving
logic skills
critical thinking skills
fine motor skills
cognitive skills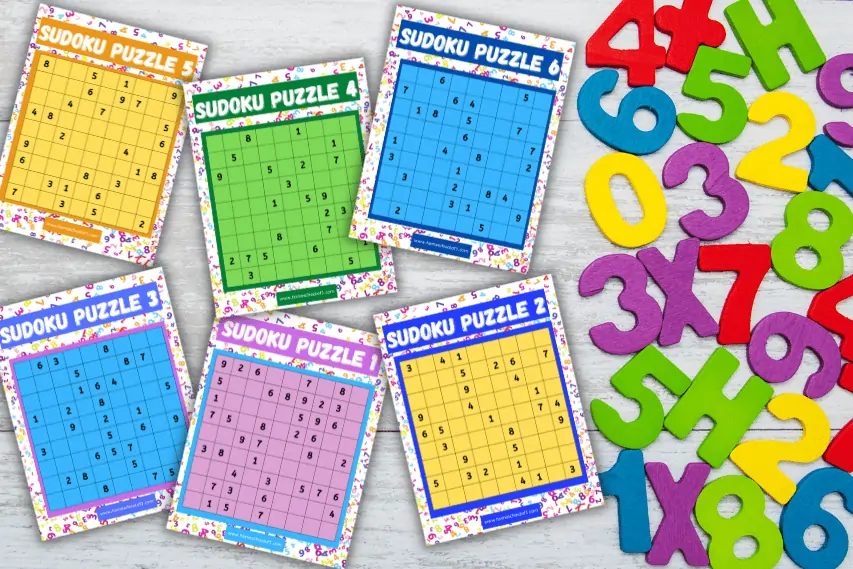 If the kids love these sudoku puzzles why not get them this activity puzzle book?
We got it last year and it is really cool. It is full of crossword puzzles, mazes, tic-tac-toe, hangman, sudoku, and many more puzzles.
You will also love these puzzle books for kids.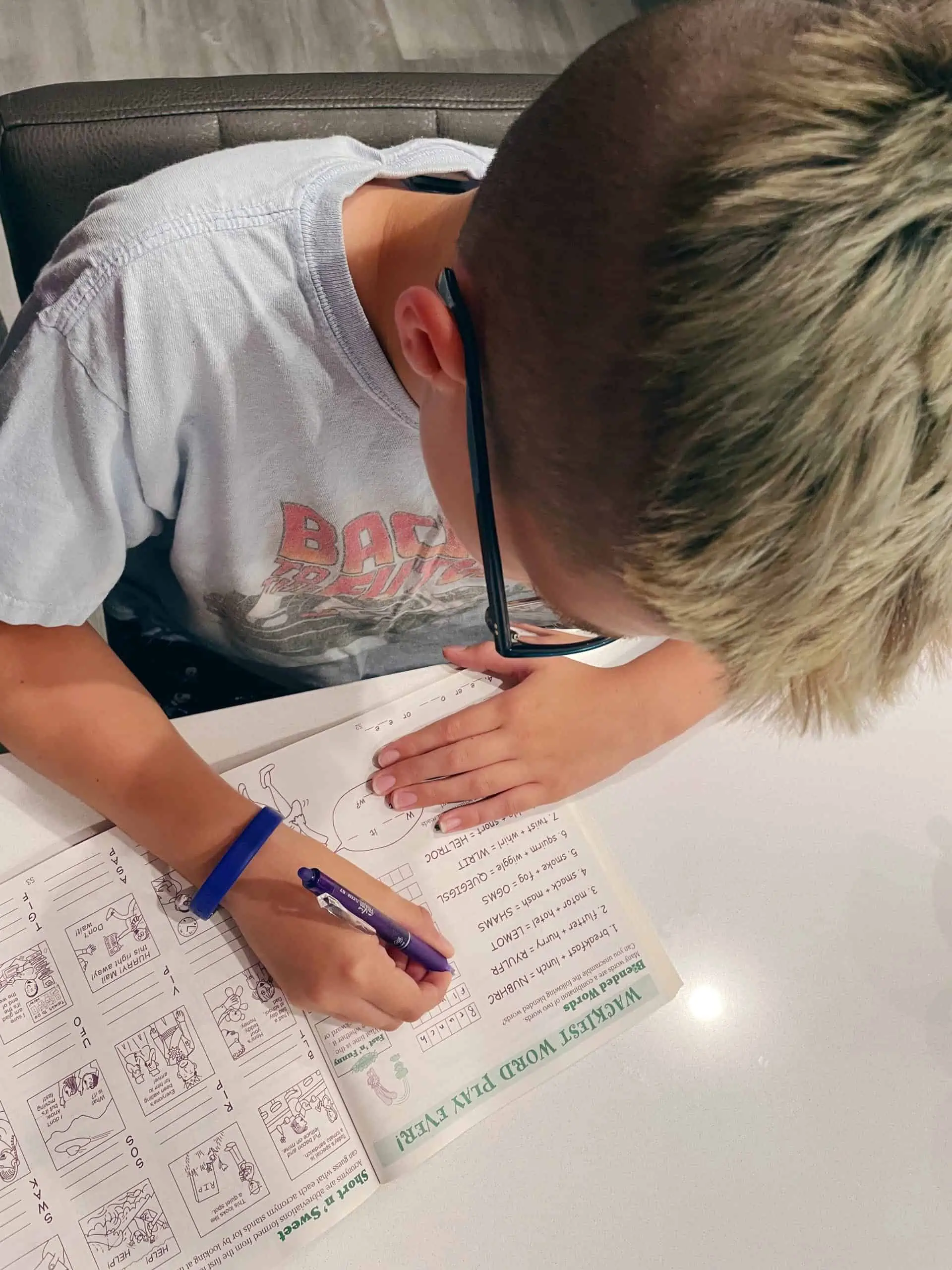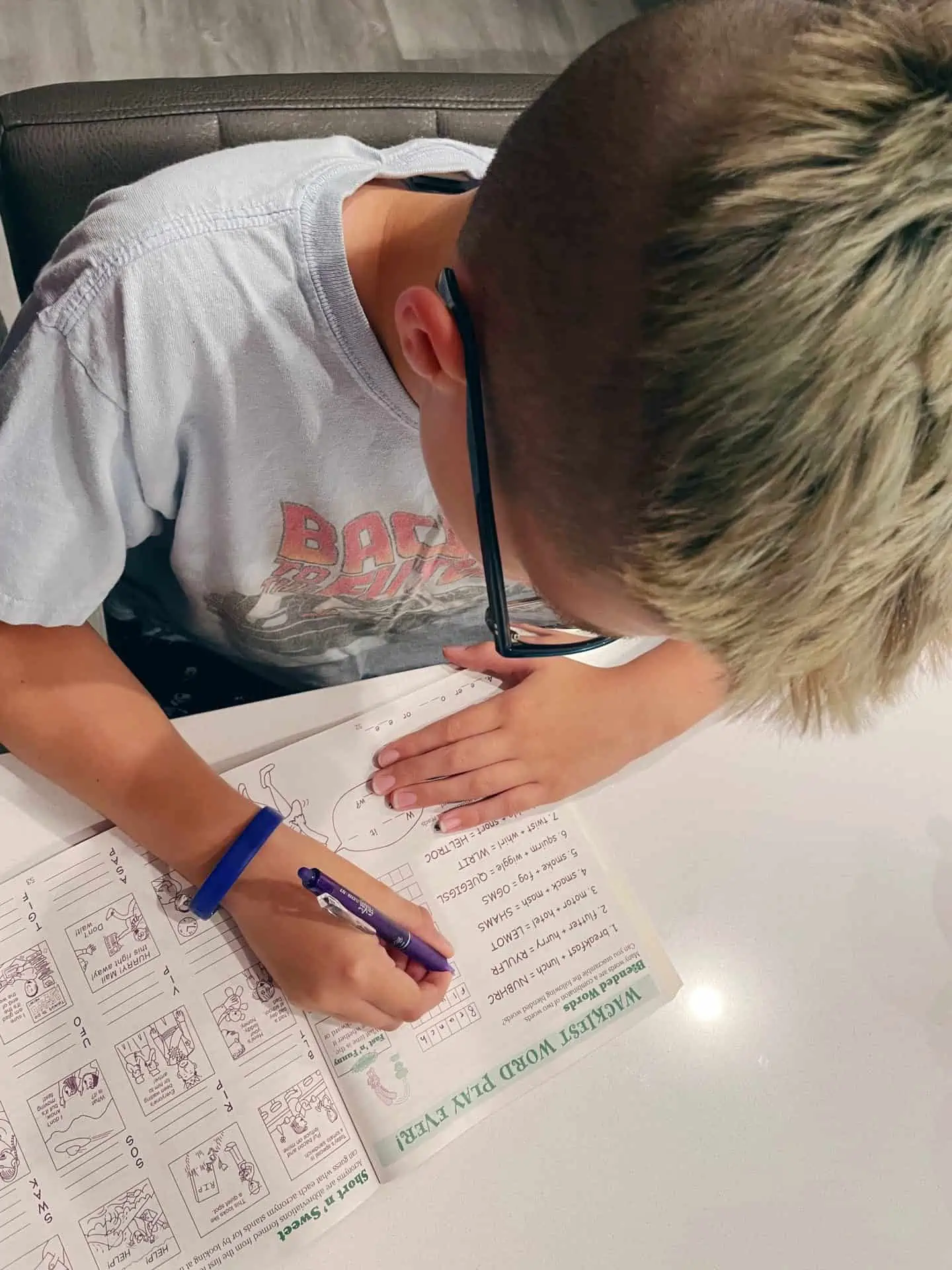 The 100 Best Brain Teasers for Kids: A Mind-Blowing Challenge of Wordplay, Math, and Logic Puzzles
Another Logic Workbook for Gritty Kids: Spatial Reasoning, Math Puzzles, Word Games, Logic Problems, Focus Activities, Two-Player Games. (Develop … & STEM Skills in Kids Ages 8, 9, 10, 11, 12.)
Perfectly Logical!: Challenging Fun Brain Teasers and Logic Puzzles for Smart Kids
Brain Games for Clever Kids: Puzzles to Exercise Your Mind (Buster Brain Games)
Ultimate Puzzle Challenge! (Highlights Jumbo Books & Pads)
Difficult Riddles For Smart Kids: 300 Difficult Riddles And Brain Teasers Families Will Love (Thinking Books for Kids Book 1)
Other printable puzzles
If your kids love puzzles we have also created the following that they will also enjoy:
Get ready to dive into the world of words with our cool word search printables. You'll find stuff like themed searches for animals, superheroes, and more. It's like a treasure hunt, but with words!
The kids will love our fun word scramble printables. We've taken words and shuffled the letters around. It's up to your kiddos to unscramble them and reveal the secret words. Super sneaky brain training!
Want a good laugh? Our Halloween mad libs are your ticket. You fill in the blanks with funny words and bam! You've got wacky stories that'll make everyone giggle.
Wait for it… escape rooms at home! Yeah, we've got escape room puzzle ideas that turn your place into a real adventure. Crack codes, solve riddles, and unlock mysteries together. It's like being a detective in your own house!
If you've got little champs at home, we've got them covered too. Our free 12×12 multiplication chart printable makes numbers easy-peasy.
Dive into the world of mathematics with our comprehensive collection of order of operations worksheets, designed to enhance problem-solving skills and numerical fluency.
Tips for downloading the free files
Below is a blue cloud with an arrow pointing downward. Underneath that is a large sign-up box where you need to add your name and email address, and press I NEED THIS NOW!
Within minutes you will be sent the free PDF directly to your email address, so you can print it out and start using it immediately.
Sometimes emails get a little wonky, so if you can't see it, please check your spam folder where I am sure it is hiding.
Download the free printable sudoku puzzles
Make sure you choose the correct paper size and click on the shrink to fit button. All of our free printables for kids work better when printed on cardstock (this is the one we use and love.)
Last Updated on 2 October 2023 by homeschoolof1