Remembrance Day Colouring Pages: The Poppy and the Last Post
Remembrance Day is celebrated on November 11th. The kids will enjoy learning about our heroes while getting creative with our free Remembrance Day colouring pages.
It marks the end of World War I on November 11th, 1918, on the eleventh hour of the eleventh day of the eleventh month.
You are going to love our Remembrance Day activities that you can enjoy both in the classroom and at home.
Carry on reading to download our free Remembrance Day colouring pages.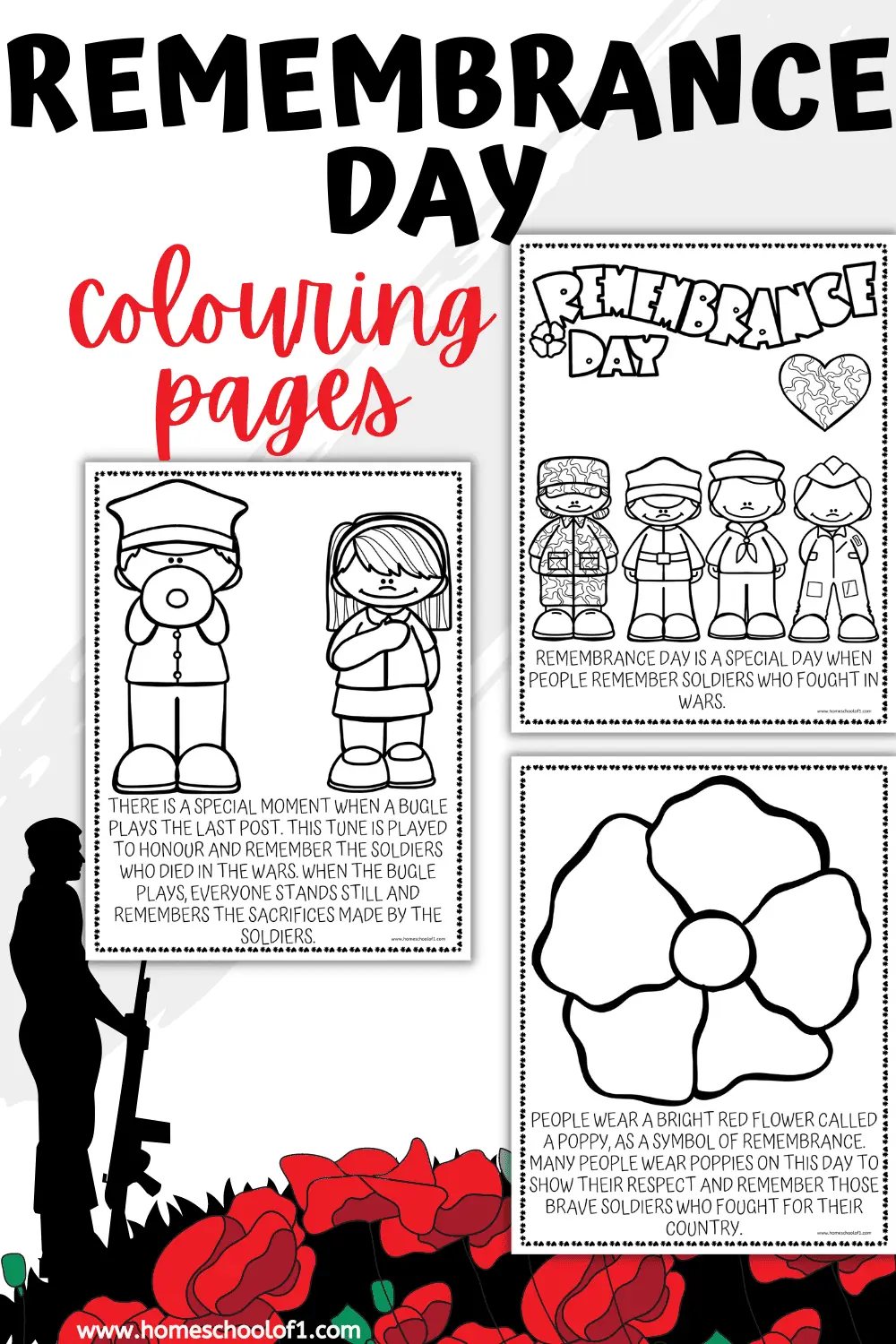 **There may be affiliate links in this post. You can read my full disclosure at the bottom of the page.**
Colouring Pages for Remembrance Day
The kids are going to enjoy colouring in these Remembrance Day images.
These are great for anyone who celebrates Remembrance Day, including those in America who call it Veterans Day. It is the same important holiday and commemorates the end of World War I.
Download the printable Remembrance Day colouring pages below.
These colouring pages for Remembrance Day are free to print but are for personal and classroom use only. Scroll to the bottom of the post and add your email address to get the pdf file.
This free colouring set includes 3 pages.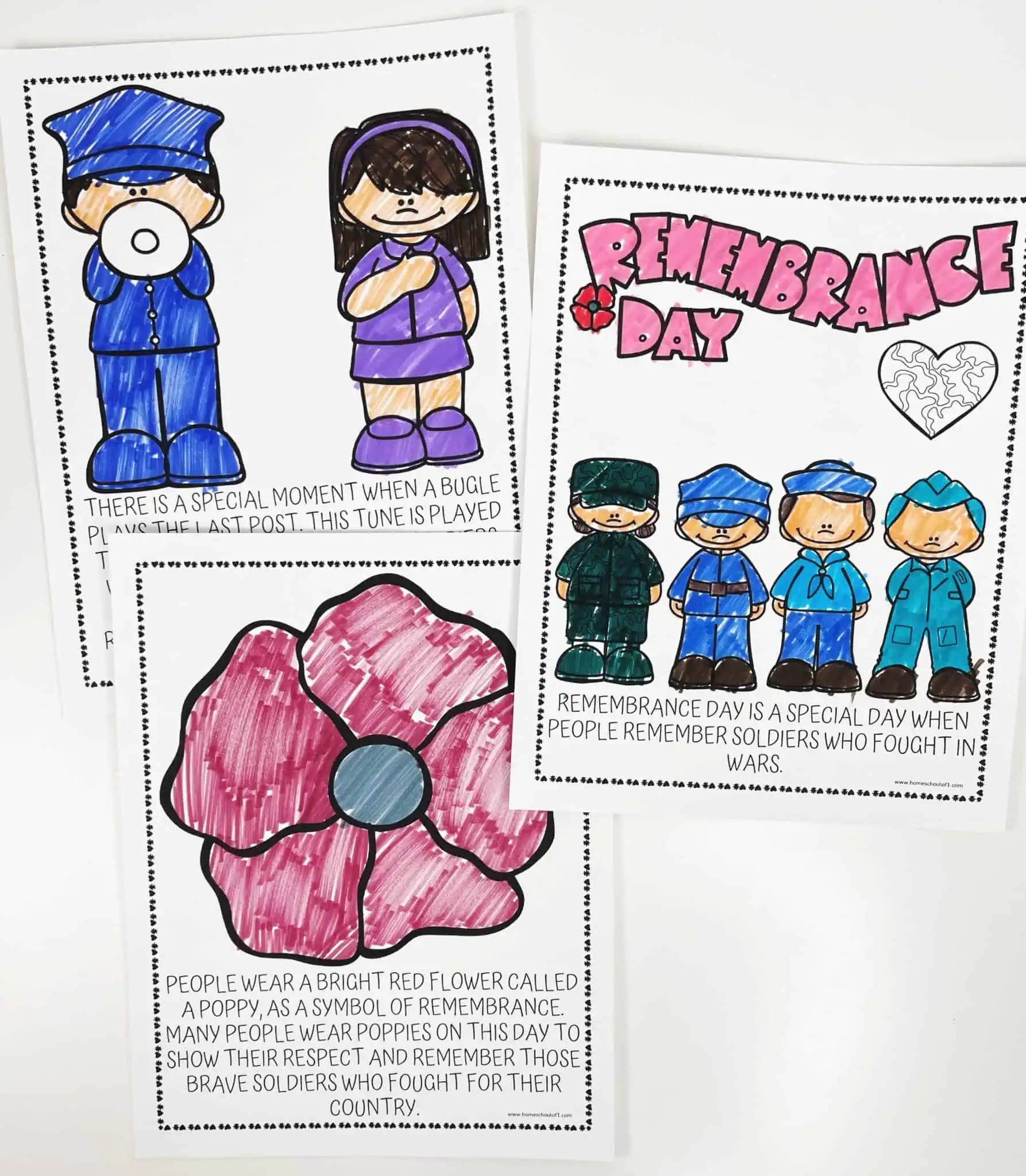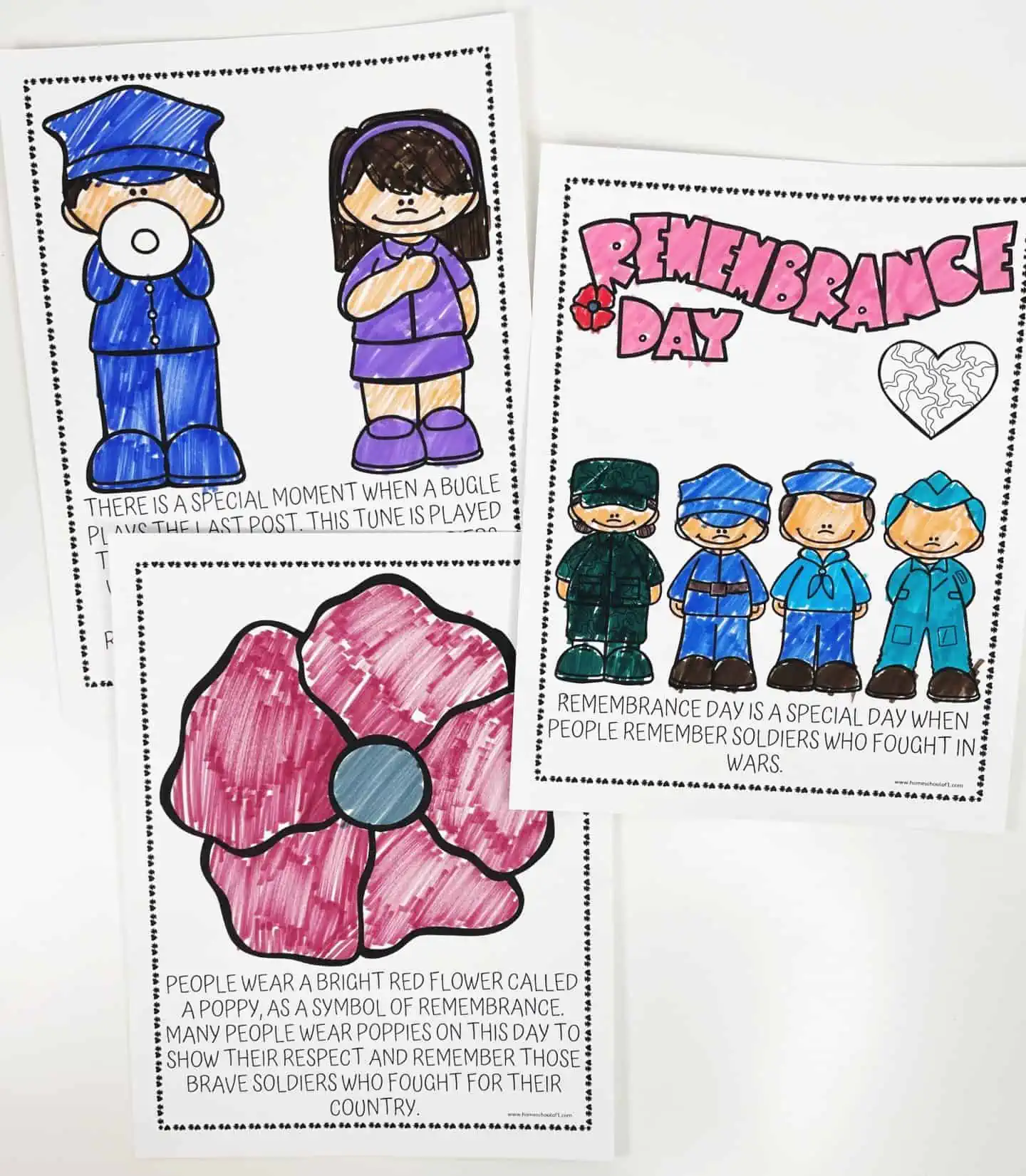 Veterans Day (Bullfrog Books: Holidays)
My 1st Book of Military Superheroes: Learn about the United States Armed Forces : Army, Navy, Marine, Coast Guard, Air Force and Space Force (For Kids and Toddlers 3-5 years)
The Poppy Lady: Moina Belle Michael and Her Tribute to Veterans
Otto's Tales: Today is Veterans Day!
Veterans: Heroes in Our Neighborhood
Why Do We Celebrate Veterans Day? (Celebrating U.S. Holidays)
The Bugle and the Poppy: A Remembrance Day Story
This simple colouring story is a great way to introduce kids to the importance of Remembrance Day.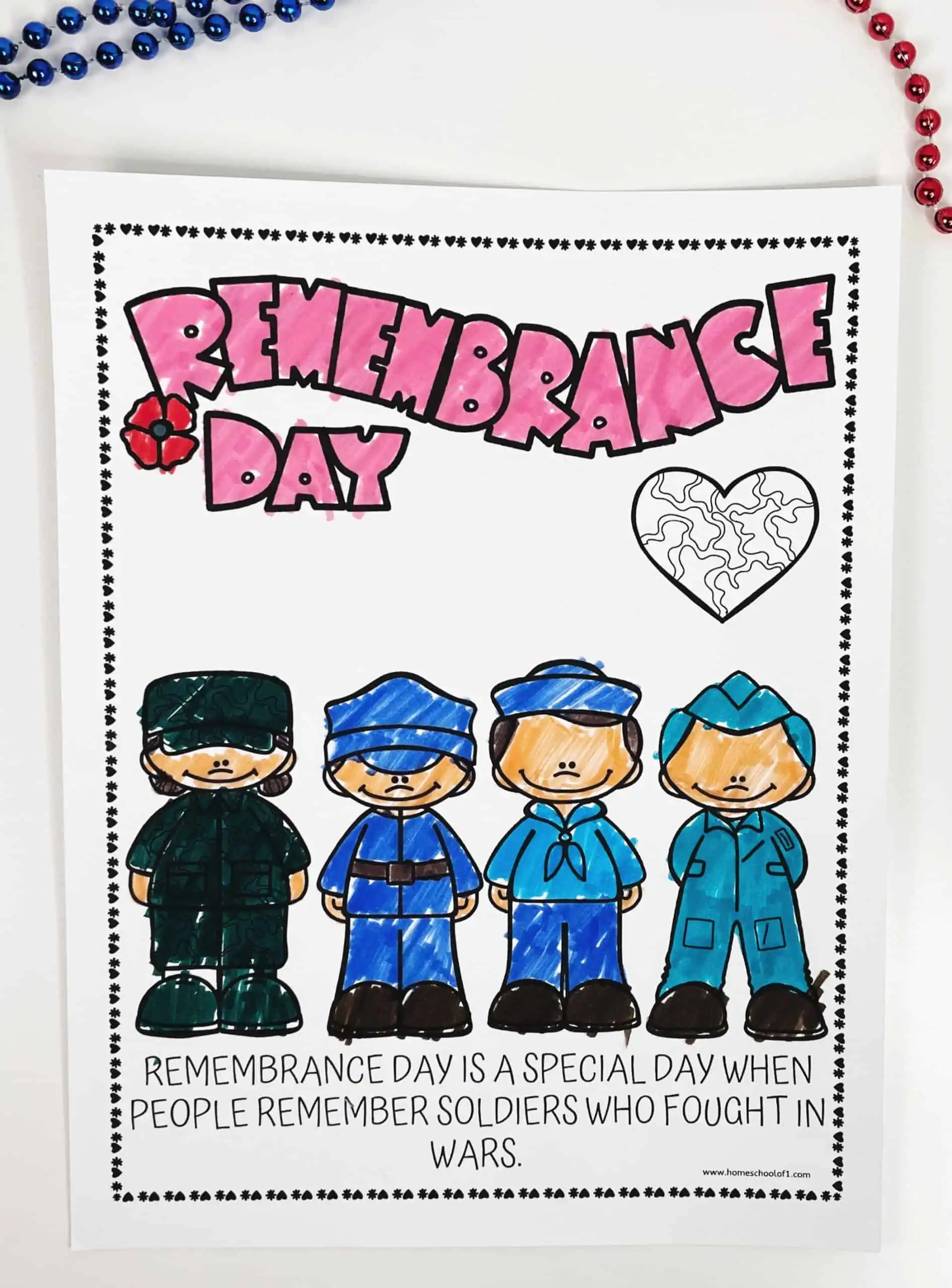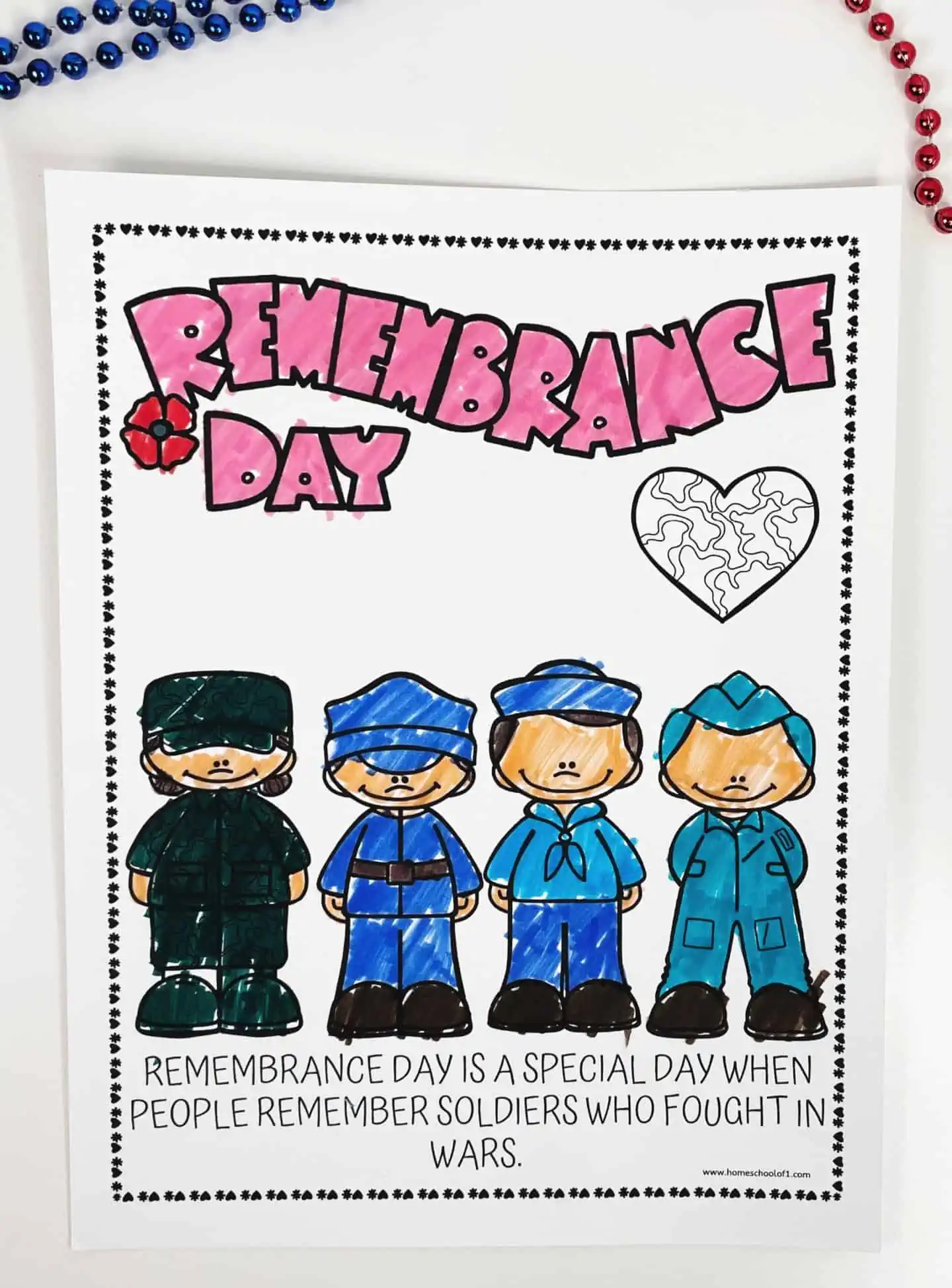 Remembrance Day is a special day when people remember soldiers who fought in wars.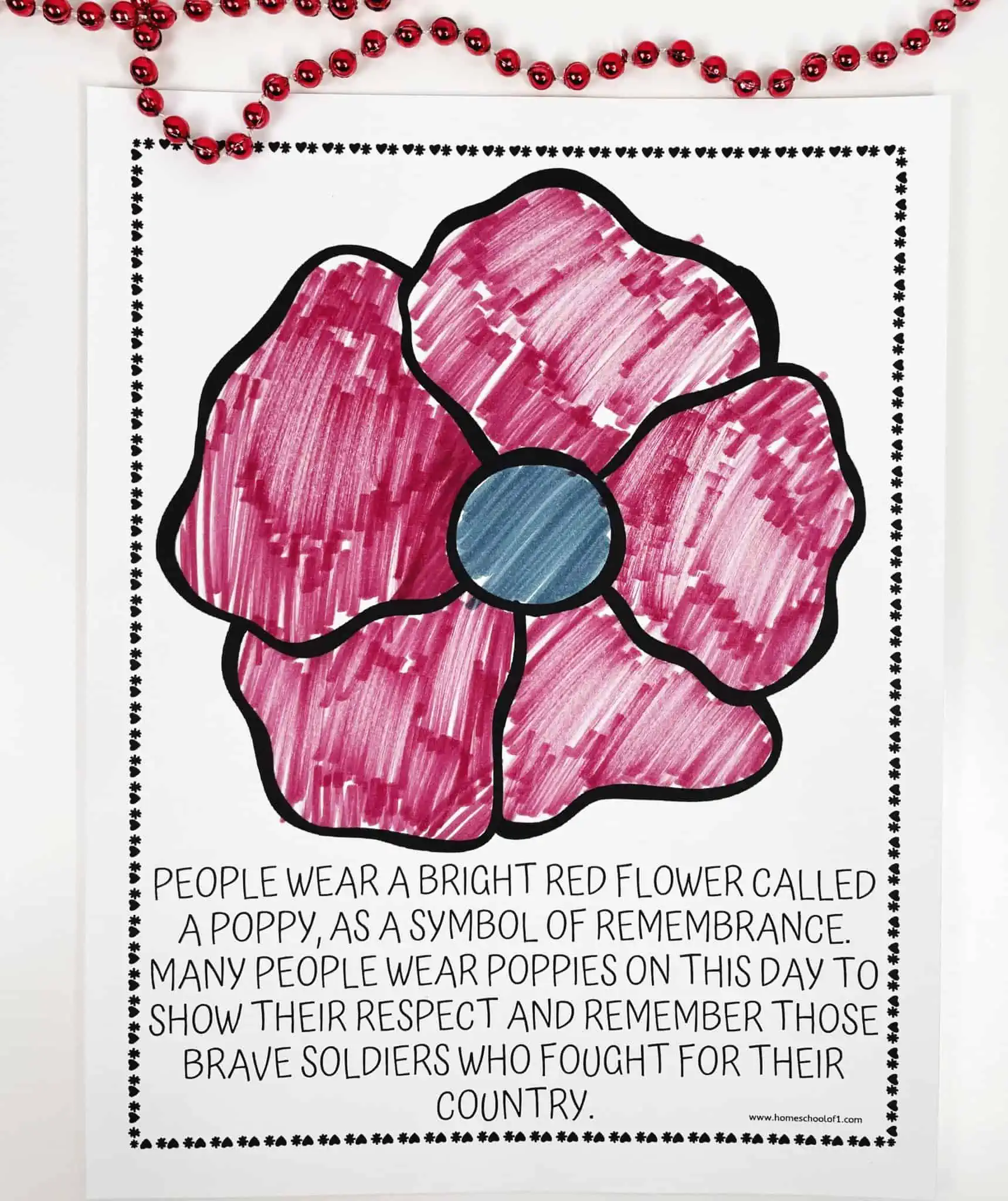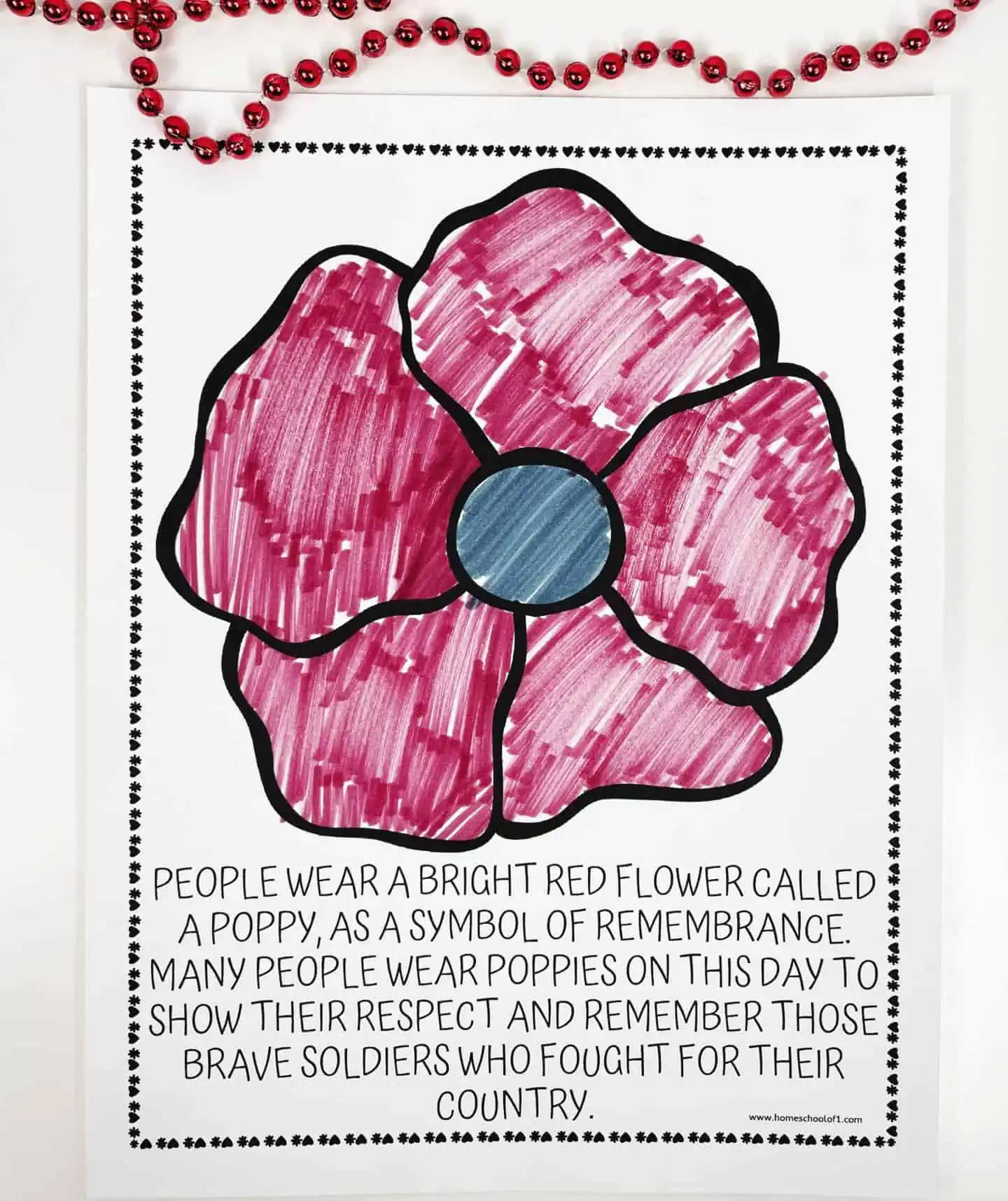 People wear a bright red flower called a poppy, as a symbol of remembrance.
Many people wear poppies on this day to show their respect and remember those brave soldiers who fought for their country.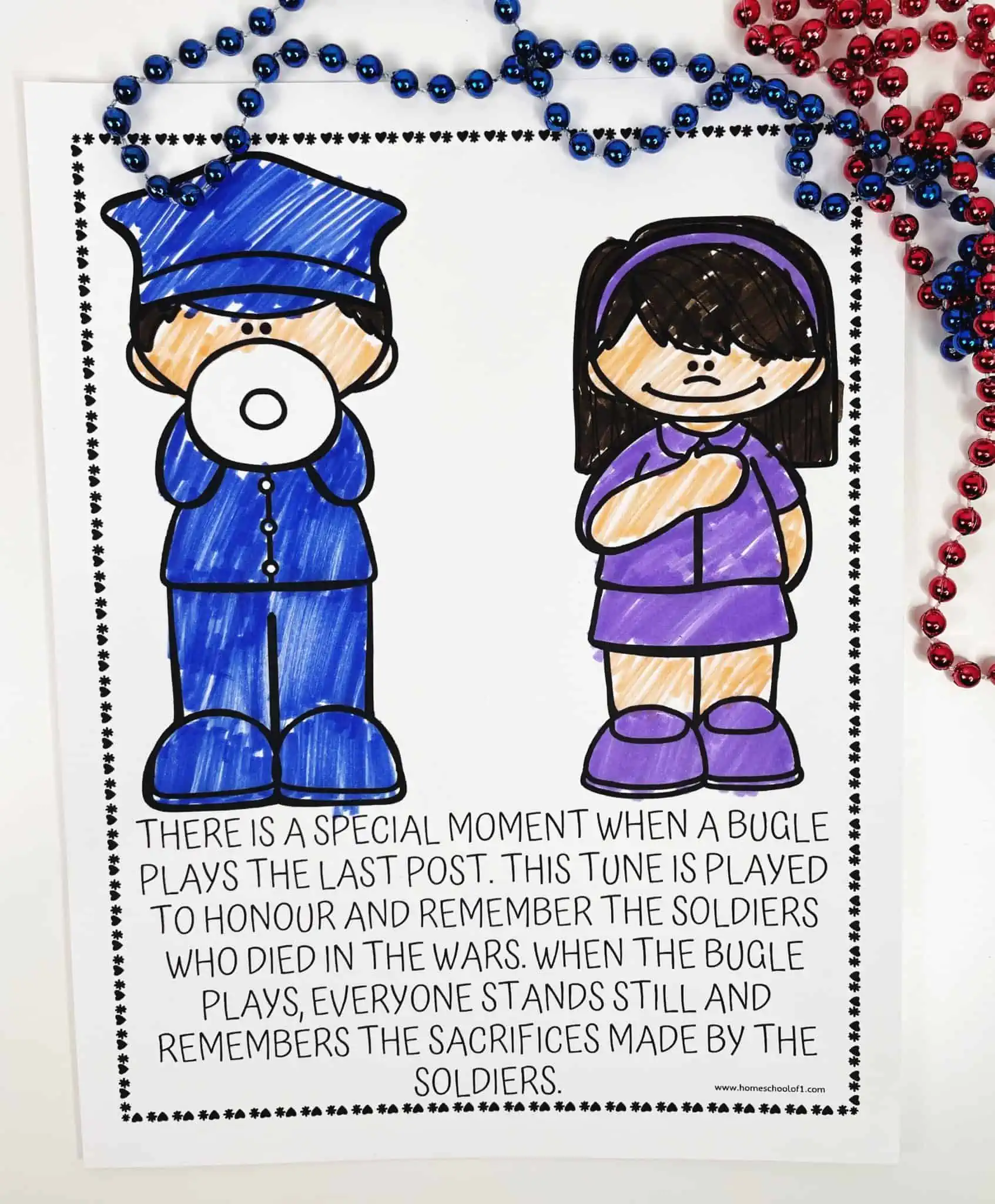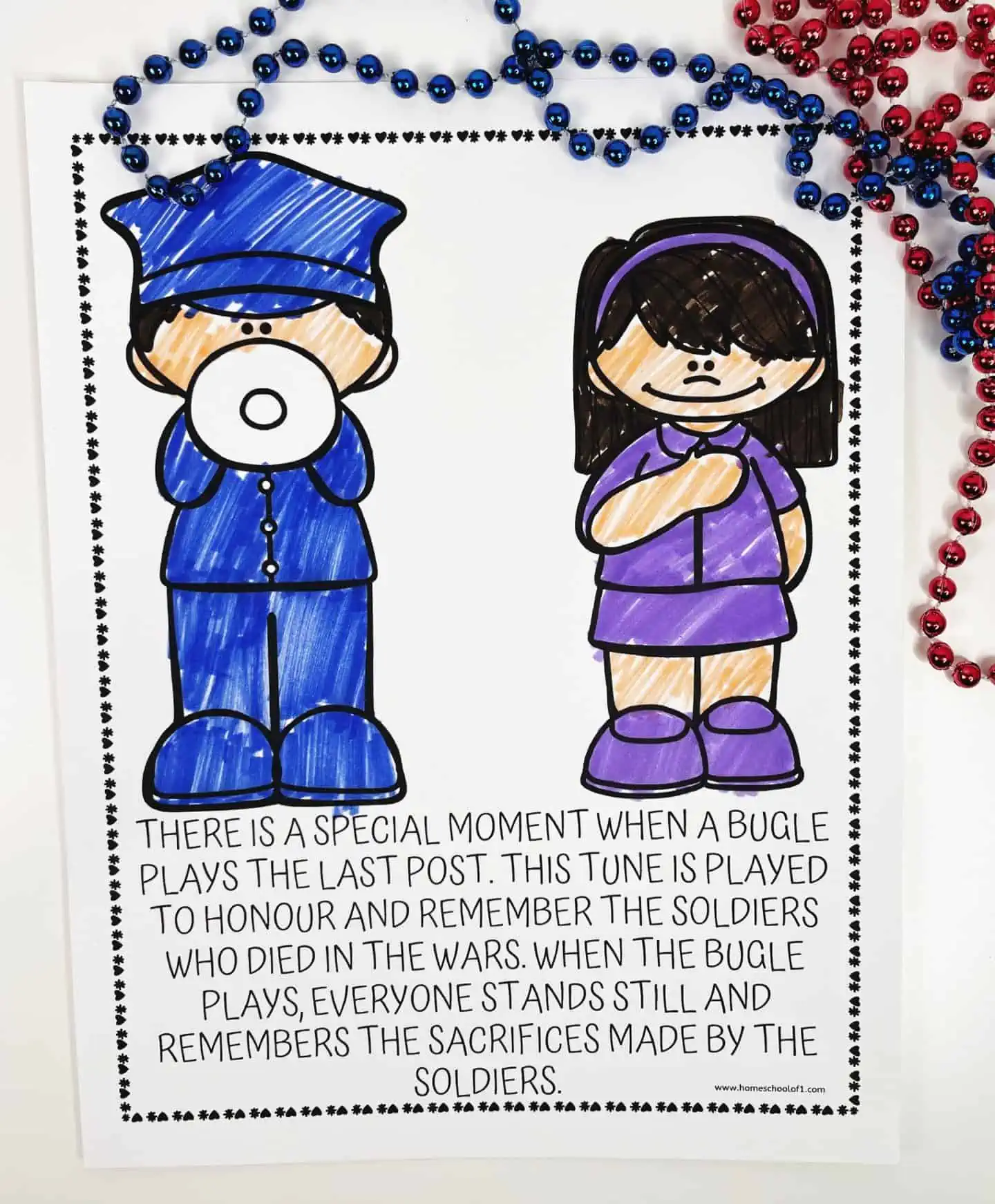 There is a special moment when a bugle plays the Last Post.
This tune is played to honour and remember the soldiers who died in the wars.
When the bugle plays, everyone stands still and remembers the sacrifices made by the soldiers.
You can add this 2 minute video of the Last Post as they colour in the story.
What Remembrance Day Books are there for kids?
If you are wanting to dive a little deeper into Remembrance Day check out our favorite kids books:
The Poppy Lady introduces young readers to Moina Belle Michael. The woman who initiated the use of poppies as a symbol of remembrance for fallen soldiers, highlighting her dedication to honoring their sacrifice.
Hero Mom sensitively explores the pride and challenges experienced by a child whose mother serves in the military, showcasing the resilience and sacrifices of military families.
Otto's Tales: Today is Veterans Day. Otto the bear engages children in understanding the importance of Veterans Day through heartwarming stories that celebrate the bravery and sacrifices of veterans.
Tips for downloading the free files
Below you will see a large sign-up box where you need to add your name and email address, and press I NEED THIS NOW!
Within minutes you will be sent the free PDF directly to your email address, so you can print it out and start using it immediately.
Sometimes emails get a little wonky, so if you can't see it, please check your spam folder where I am sure it is hiding.
Download the free Remembrance Day coloring pages
We love creating free kids coloring pages, and we either use them as a supplement for a lesson we are studying or to calm the mood! Coloring is a great way for them to refocus and relax, and great for improving fine motor skills.
Make sure you choose the correct paper size and click on the shrink to fit button. All of our free printables for kids work better when printed on cardstock (this is the one we use and love.)
You will also enjoy:
Last Updated on 21 October 2023 by homeschoolof1