Free Remembrance Day Activities For Kids of All Ages
Are you wanting to commemorate Remembrance Day (Veterans Day) in your classroom this year? If so keep reading for Remembrance Day activities you can do for free with kids of all ages.
These holiday activities for kids are a great way to understand and learn a little more about the importance of why we remember.
Remembrance Day is November 11th and Remembrance Sunday is the closest Sunday to the 11th.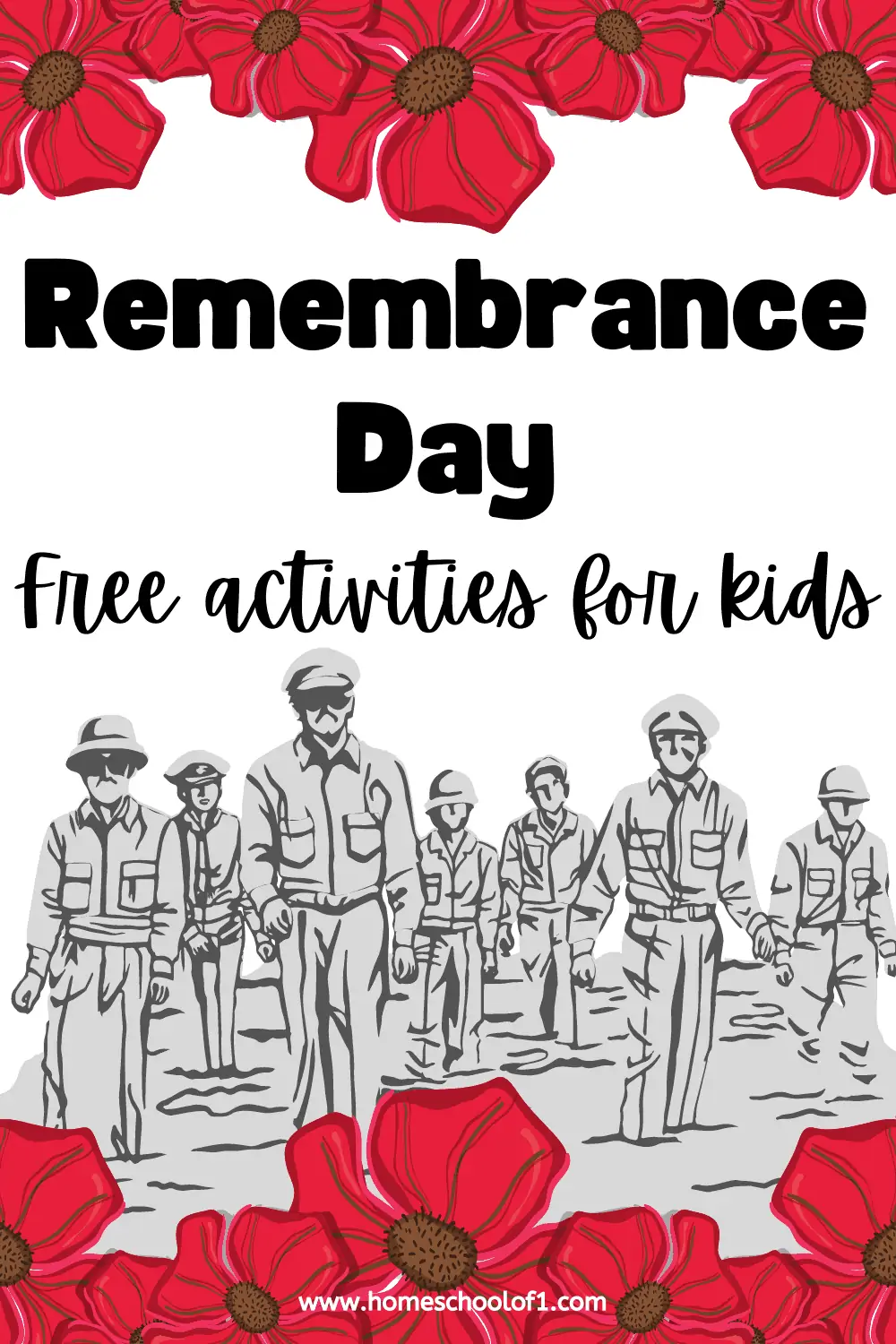 **There may be affiliate links in this post. You can read my full disclosure at the bottom of the page.**
Remembrance Day Facts For Kids
Remembrance Day was first observed in 1919 throughout the British Commonwealth. It was originally called "Armistice Day" to commemorate the armistice agreement that ended the First World War. On Monday, November 11, 1918, at 11 a.m. On the eleventh hour of the eleventh day of the eleventh month.
From 1921 to 1930, Armistice Day was held on the Monday of the week in which November 11 fell. The first Remembrance Day was observed on November 11, 1931.
Every year on November 11 at 11 am, there is a minute of silence to honor and remember the men and women who have served. And continue to serve during times of war, conflict, and peace.
The poppy is the symbol of Remembrance Day.
Most of the Commonwealth member states, such as Canada, the United Kingdom, and Australia, observe the tradition of Remembrance Day on the eleventh hour of the eleventh day of the eleventh month.
Many nations that are not members of the Commonwealth also observe Remembrance Day on November 11. Including France, Belgium, and Poland.
The United States used to commemorate Armistice Day on November 11. However, in 1954 they changed the name to Veterans Day (it is still celebrated on November 11th).
The word 'armistice' means a truce or peace arrangement. It comes from the Latin word 'arma'. Meaning arms and 'stitium', meaning 'a stopping', giving us the meaning: to put down your arms (weapons).
World War I was the first armed conflict where aircraft were used.
The conditions in WWI trenches were so horrifying that they gave their name to numerous ailments that occurred there. These include: 'Trench Foot' (a fungal foot infection). 'Trench Nephritis' (inflammation of the kidneys), and 'Trench Fever' (a painful infection caused by lice).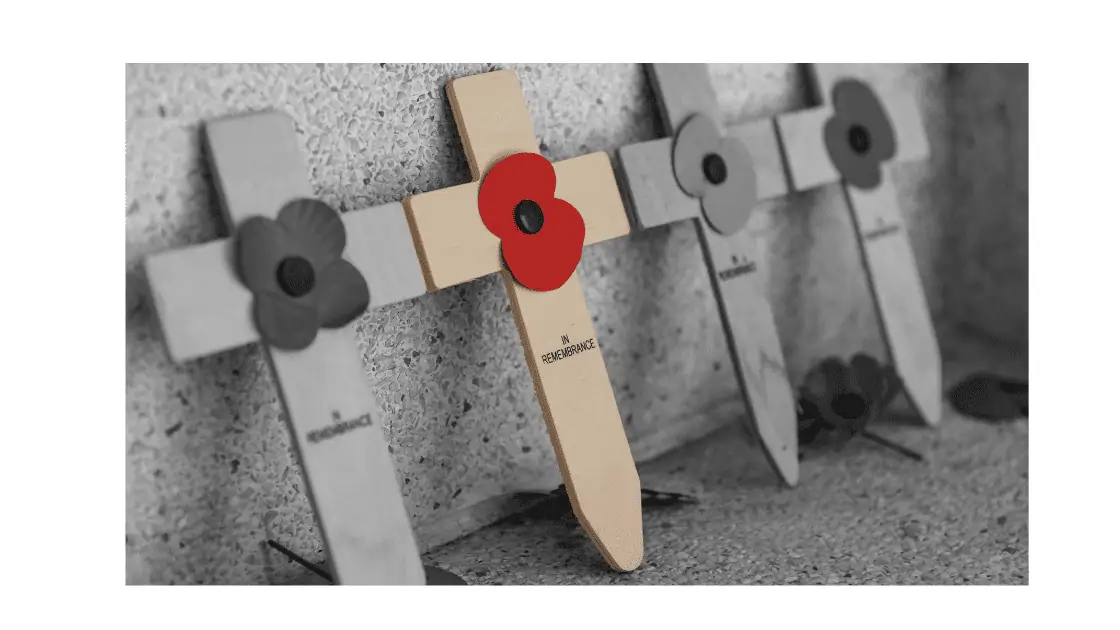 Remembrance Day For Children
Poppies: Blood Swept Lands and Seas of Red
We are very proud to own one of the 888,246 poppies that were part of the art installation "Blood Swept Lands and Seas of Red". Held at the Tower of London between August 5th and 11th November 2014.
It is proudly displayed in our home, and last year our son when studying Remembrance Day asked all about our poppy. This in turn inspired me to write this post.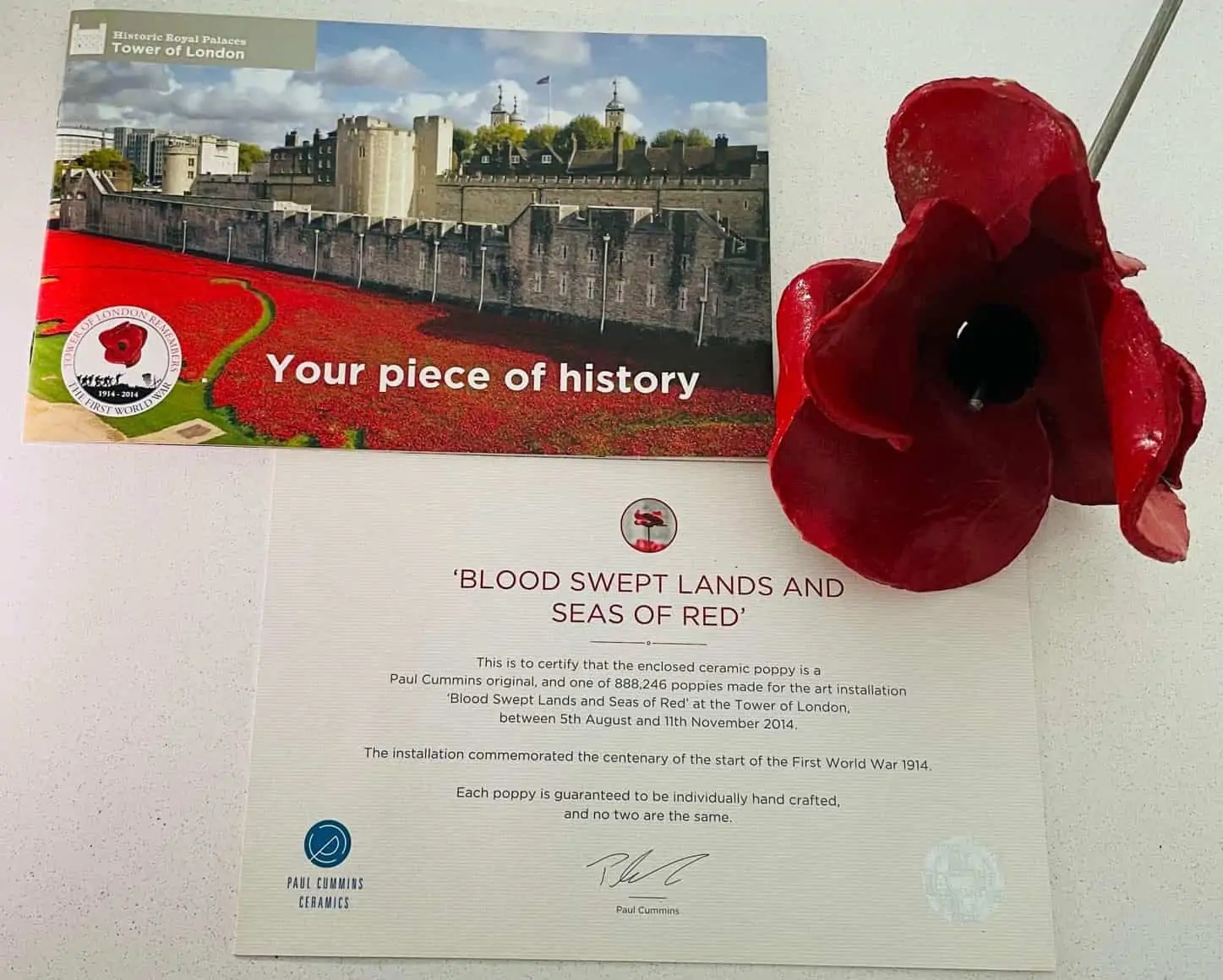 What Remembrance Day activities have you got planned, let me know in the comments below.
Memorial Day free printables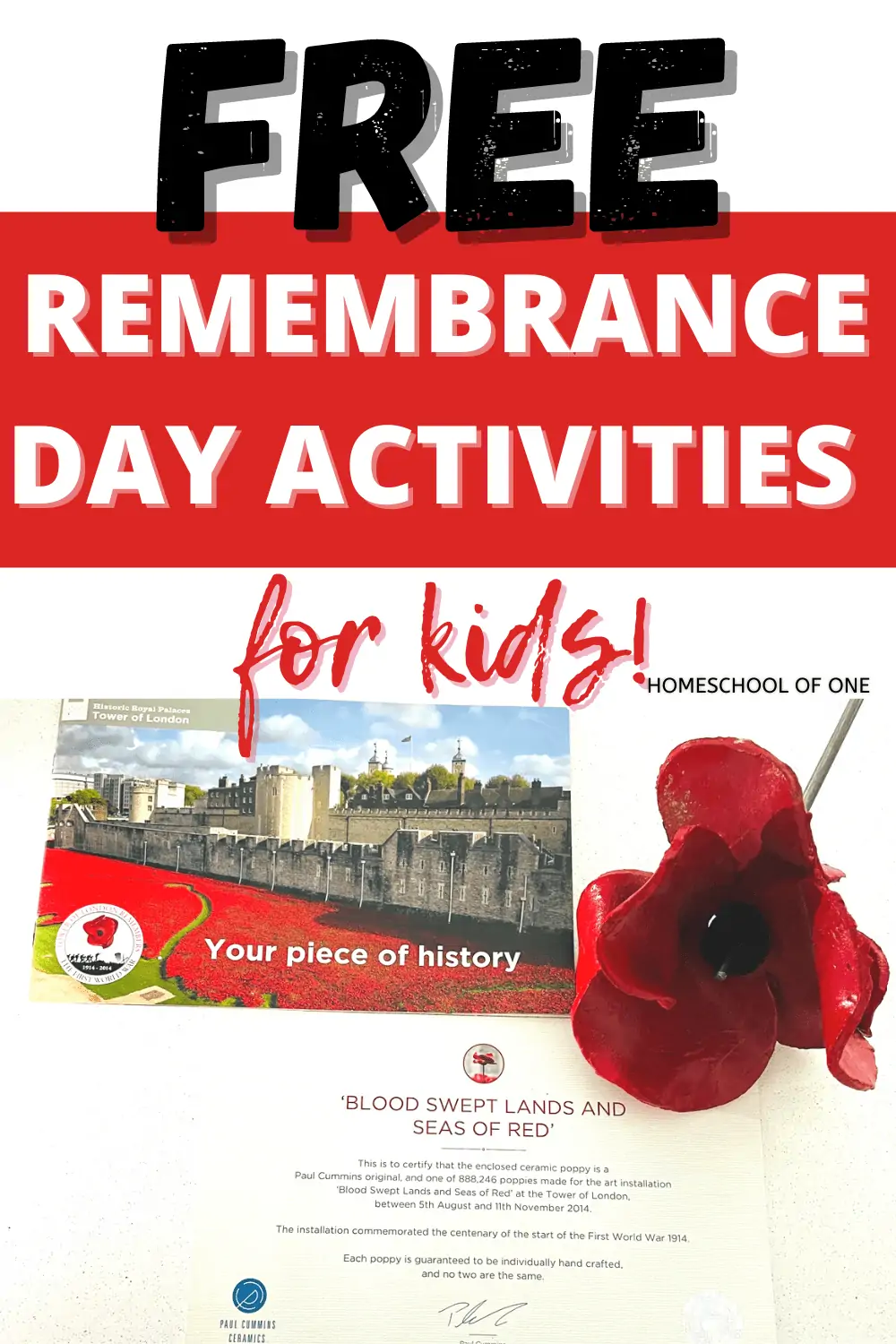 Last Updated on 24 August 2023 by homeschoolof1