Ticket to Ride Review – The Train Adventure Board Game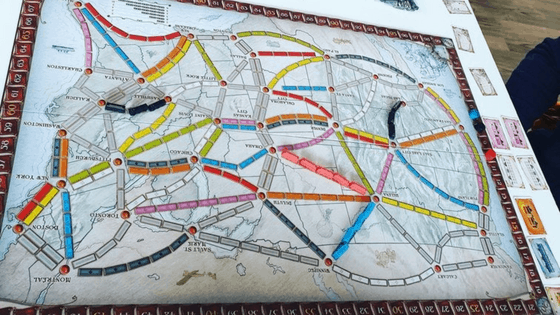 We absolutely love playing board games, and Ticket to Ride is no exception.
This was a new game for us and despite there being lots of different varieties of the game we had never come across this before. We received the Northern American game which was perfect for us as we love America. Freddie very quickly spotted the places we have been such as New York and Florida. I love it when a board game is educational without realizing it!
Disclosure – I was gifted Ticket To Ride in return for an honest review. This post may contain affiliate links. This means we may receive a small commission, at no cost to you, if you make a purchase through a link.
Ticket to Ride Review
I have to admit when I first opened the instructions I was a little overwhelmed! There are lots of different cards and lots of trains and although the instructions are very clear it was a bit confusing to start with.
However, once we started playing we all really enjoyed it.
If you love board games, check out our favourite educational board games here.
Whenever we start a new game, as we are playing with Freddie we always go "open book". It just makes it a bit easier. The game is suitable for children aged 8+, I think this is about right. Freddie has not long turned 9 and after a sample round, he completely understood what he needed to do.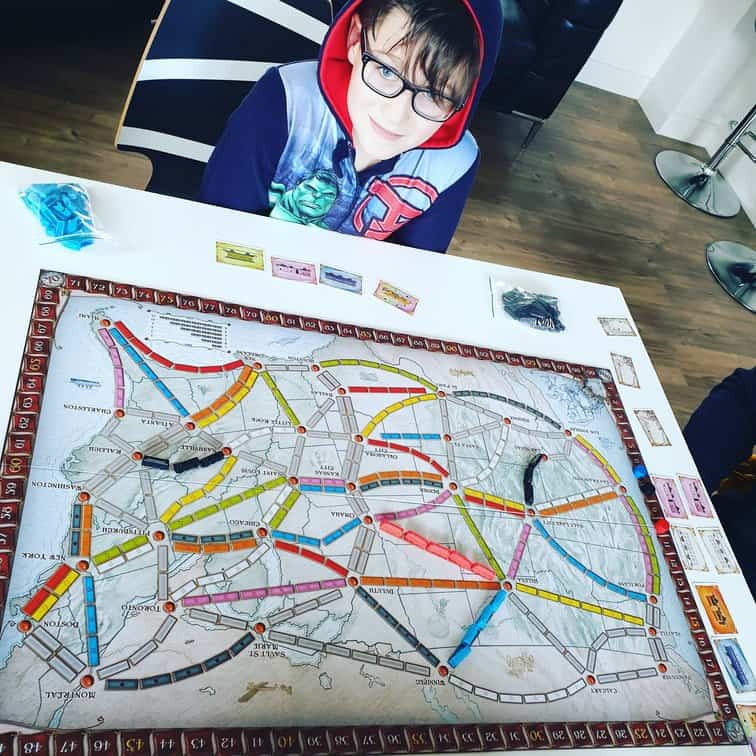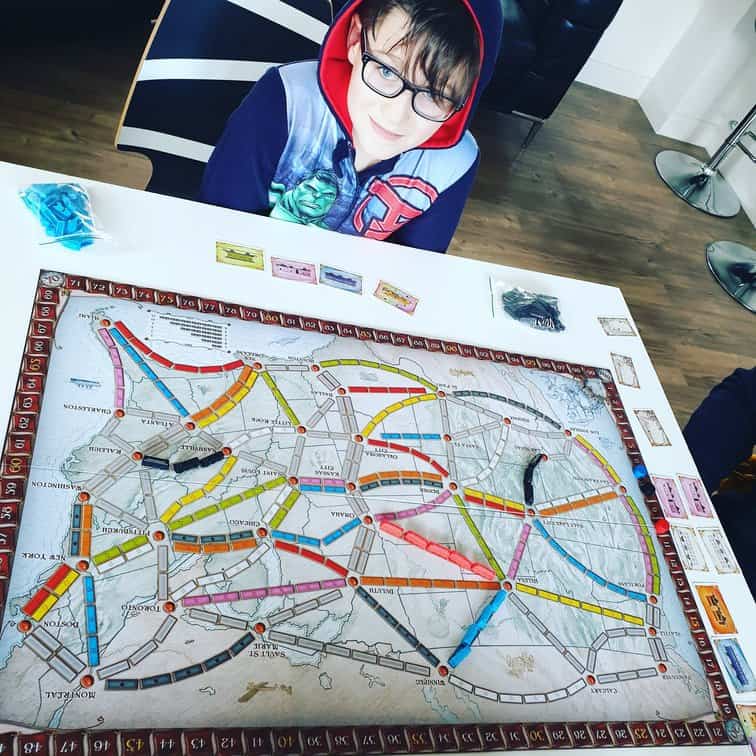 We often play board games on a Sunday as a family, and Ticket to Ride did not disappoint. The first game we played took about 45 minutes, but the next couple of rounds were completed in 30 minutes.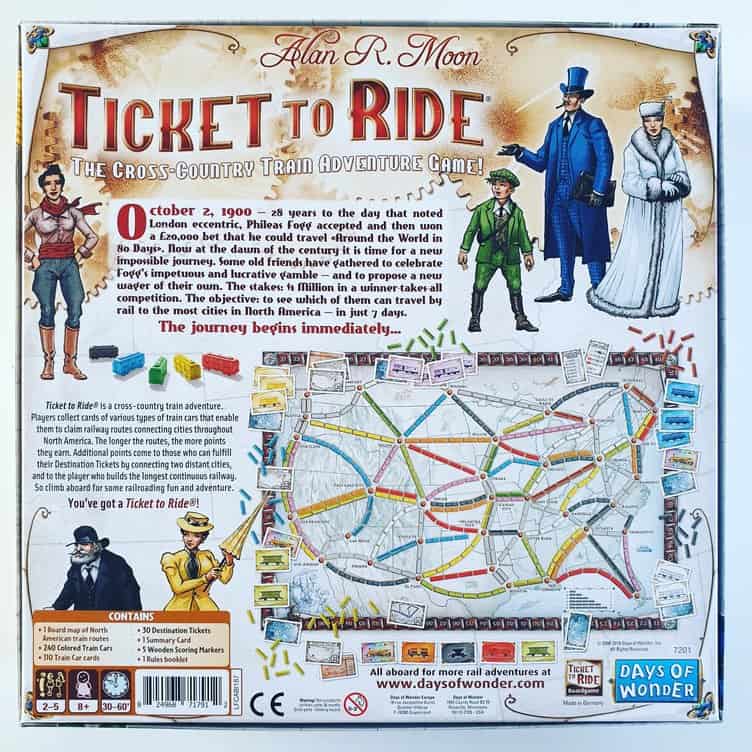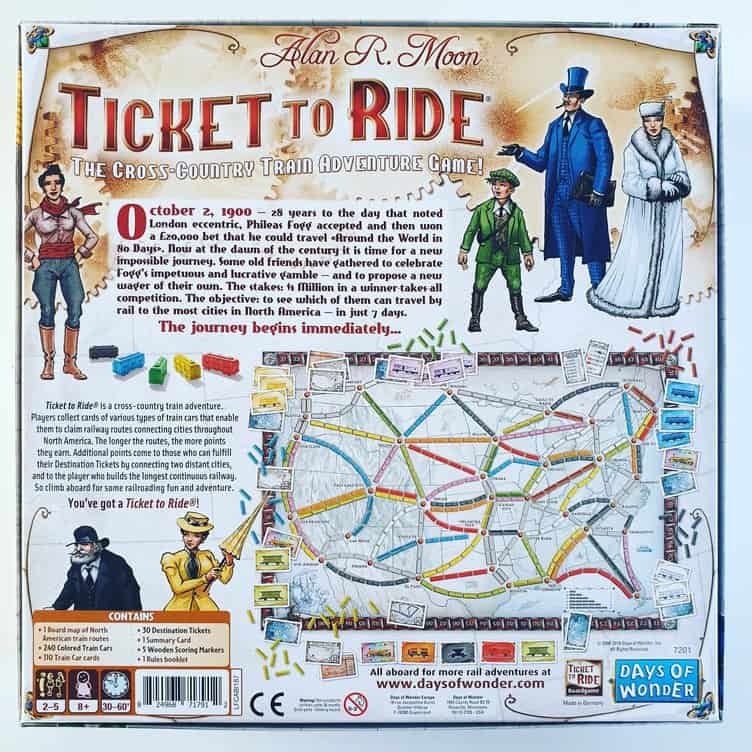 The aim of Ticket to Ride is to claim railway routes connecting cities through North America. The longer the routes the more points scored. Additional points are scored by connecting two far away cities and for those with the longest continuous route. But be careful, if people know you are trying to claim a route, they can block you!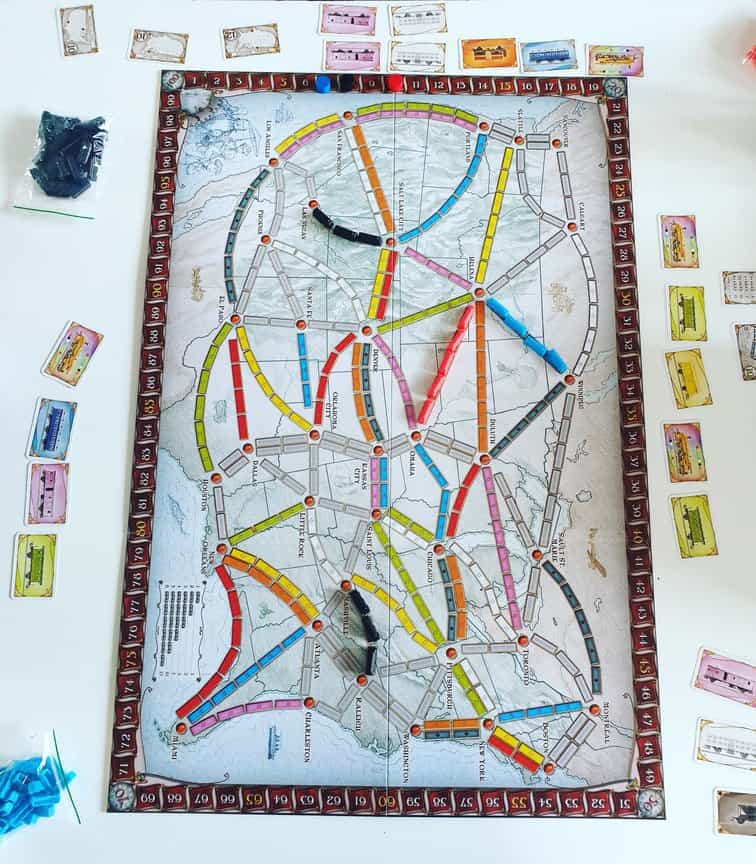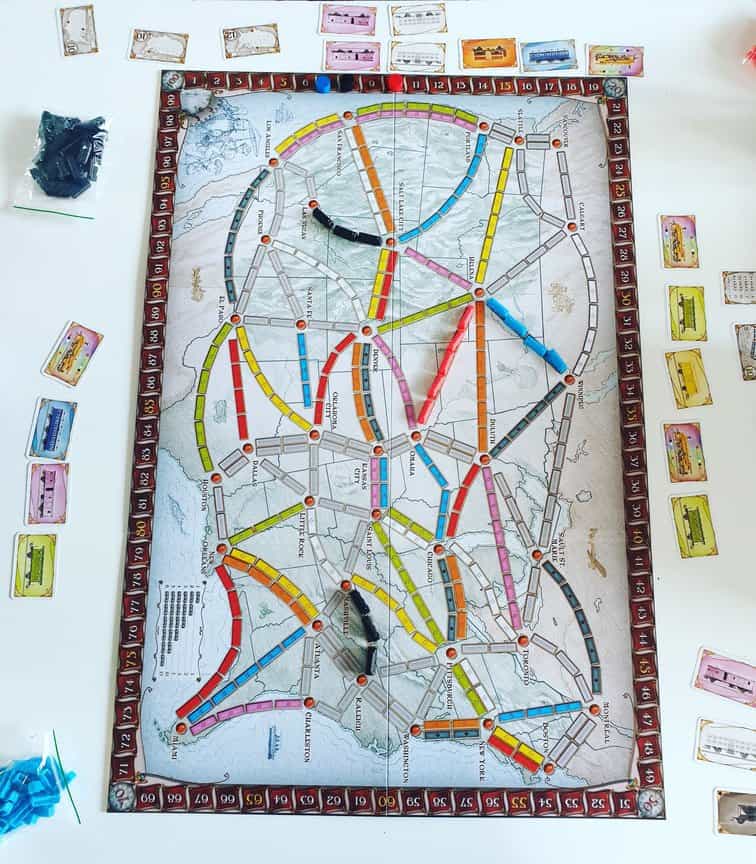 Get your ticket to ride game here, it is a perfect game to play while studying geography in your homeschool!
Have you played Ticket to Ride yet? Do you love it as much as we did?
Last Updated on 28 September 2021 by homeschoolof1