47 Best Educational Board Games For K-12 (Updated 2023)
Educational board games are the best!
We have always enjoyed playing board games for kids as a family. But, since we have been homeschooling (5 years now) we now incorporate them into our homeschool day.
As we have been homeschooling I thought I would share the best educational board games. Trust me, they are so much fun the kids have no idea they are really learning!
I have broken these board games into educational subjects for ease of reading, as there are loads!! In fact over 47 at the last count. If you know of one that I have not included please let me know in the comments below and I will add it.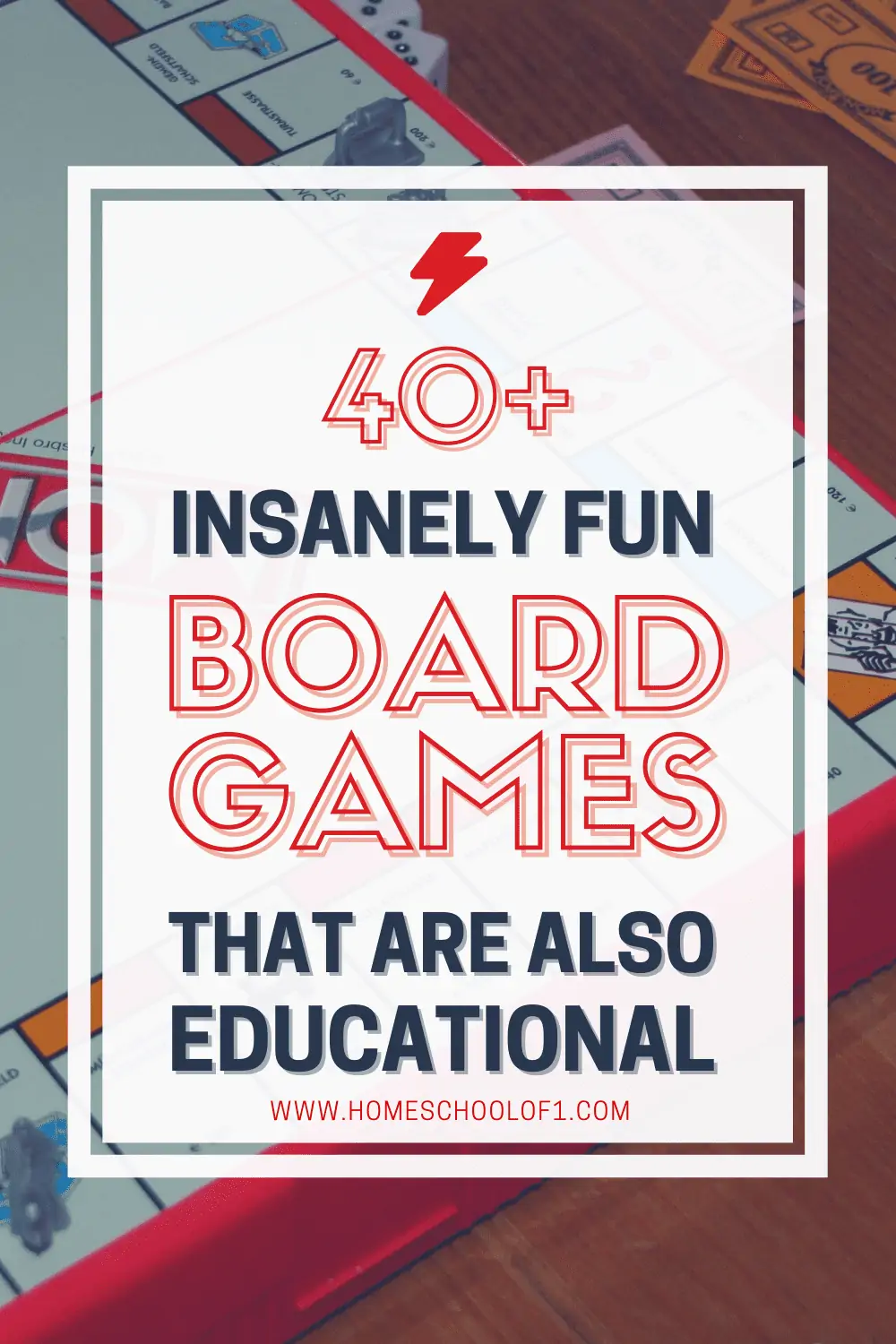 **There may be affiliate links in this post. You can read my full disclosure at the bottom of the page.**
What are the benefits of playing educational board games?
Gameschooling is probably my favorite homeschooling tip. But, what is gameschooling? Put very simply it is kids playing games while learning.
Playing educational board games can offer several benefits for kids of all ages, including:
Problem-solving skills
Improved memory
Cognitive development
Social interaction and communication
Critical thinking and decision-making
Creativity and imagination
Emotional and social skills development
Screen-free entertainment
Enhanced math and literacy skills
Increased knowledge and understanding of various subjects
Improved concentration and focus
Development of strategic thinking abilities
Boosted spatial reasoning skills
Strengthened fine motor skills
Introduction to new concepts and ideas
Encouragement of patience and perseverance
Promotion of healthy competition
Development of logical reasoning skills
Reinforcement of teamwork and collaboration
Opportunities for problem-solving in a fun and engaging way
Best learning board games
As this is such a huge list I have included our top 7 favorite educational board games for each subject area. This wasn't an easy task as we love them all.
These are the very best games for kids by subject:
If you have an only child and are looking for educational one player games for kids check out our latest post.
This is just a small collection of the educational board games we enjoy in our homeschool.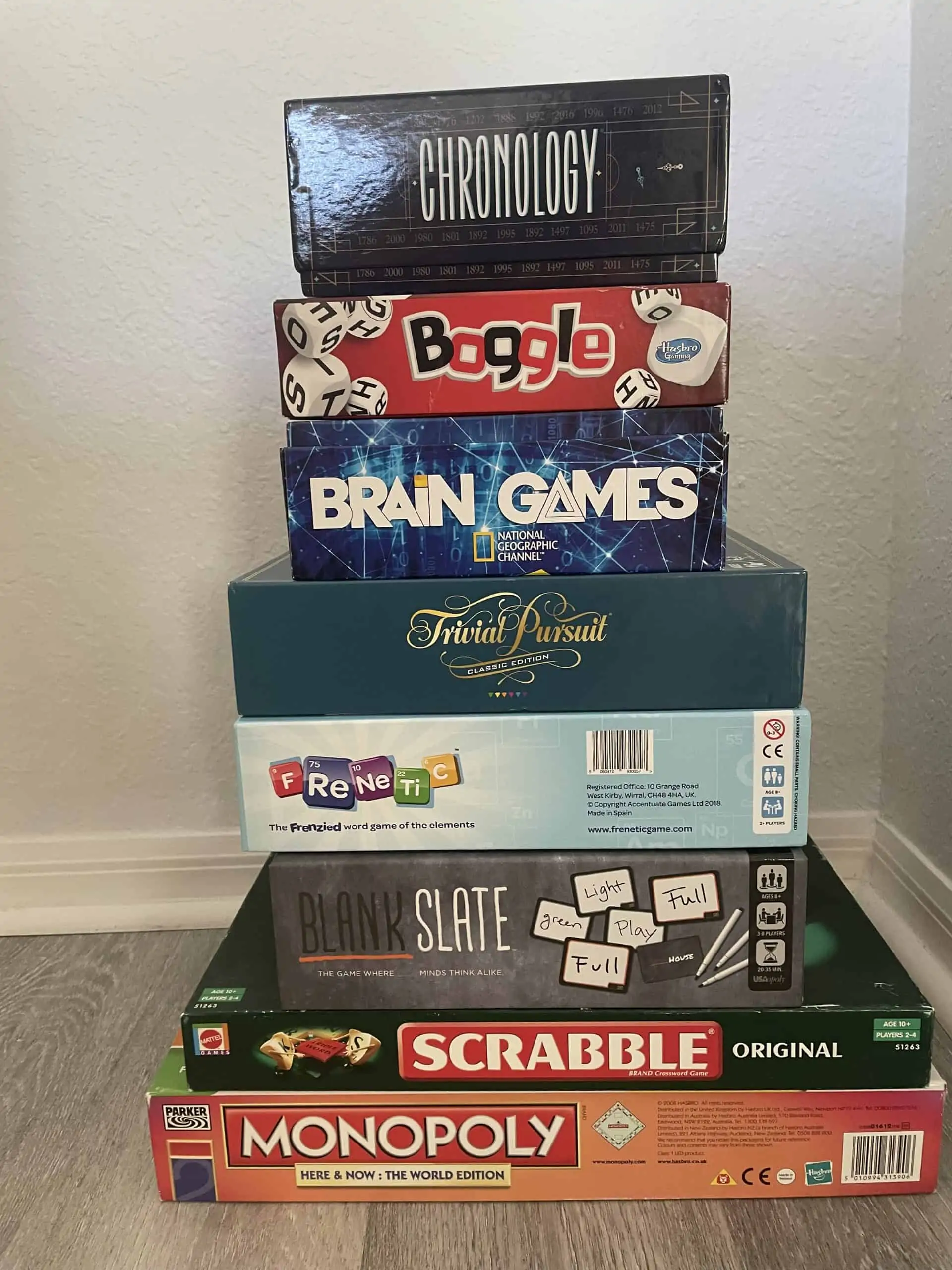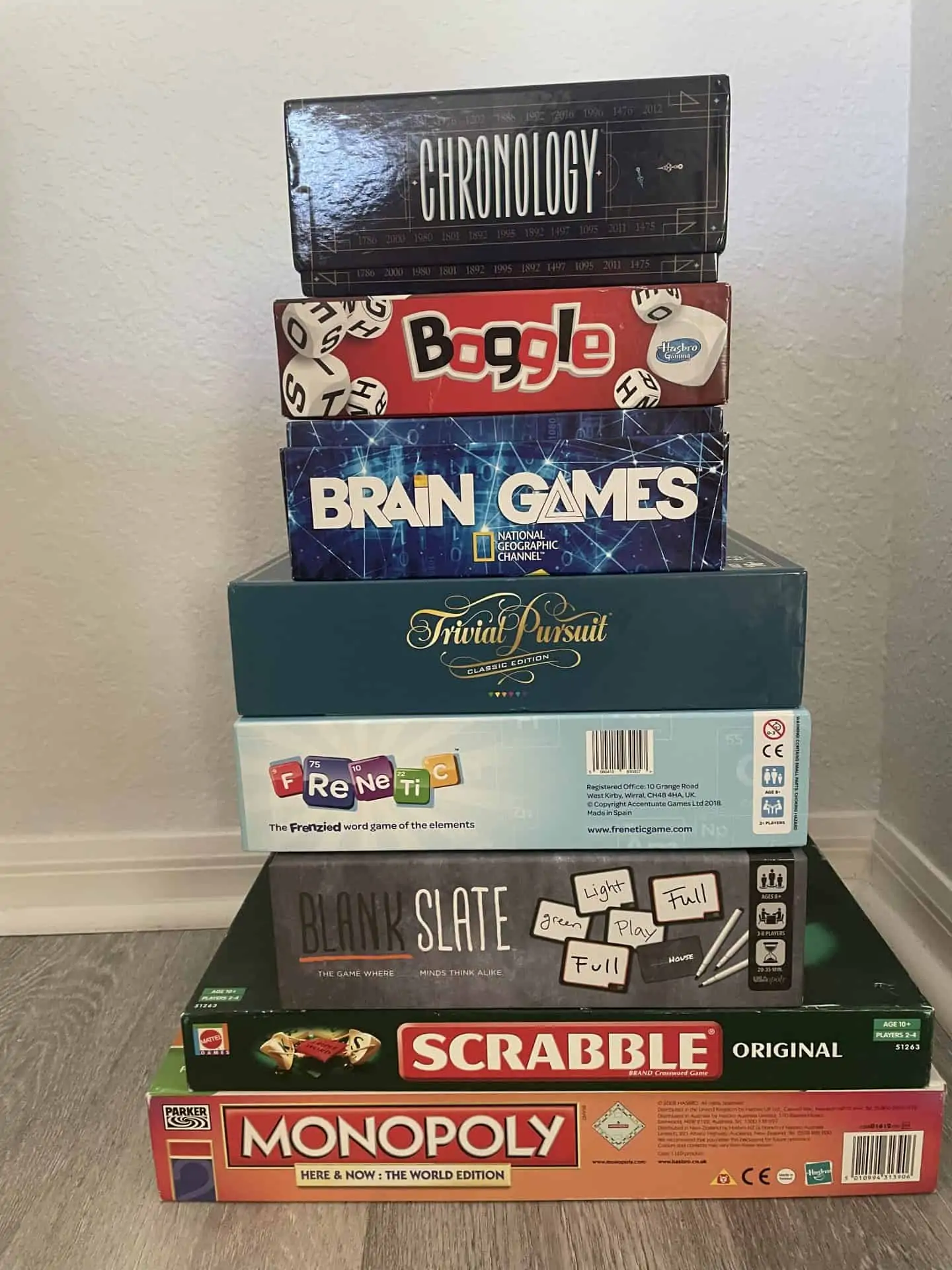 Board games by age
What are your favorite educational board games? Please let me know in the comments below.
Last Updated on 1 November 2023 by homeschoolof1