11 Fun Things To Do In The Summer with Kids That They'll Love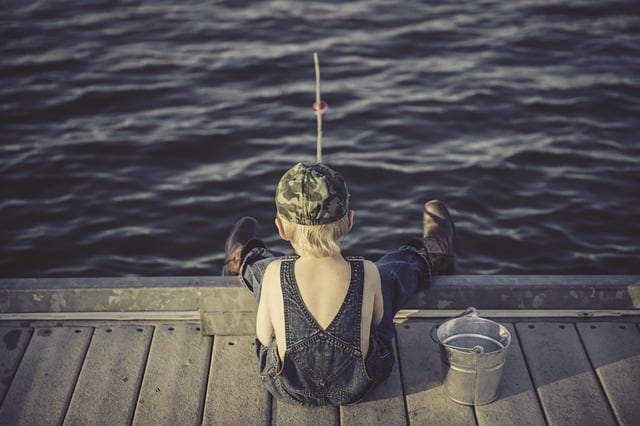 Summertime is here, and that means fun in the sun with your kids. It is a great time to create lasting memories together. The lack of snow and cold weather opens up dozens of possibilities for fun activities. Make this summer the best yet and try some of these fun things to do in the summer.
**Disclosure – there may be affiliate links in this post.**
Water Balloon Fight
My kids go crazy for water balloons. I love to surprise my kids with random water balloon fights. Secretly fill up the balloons outside using the hose. Hide the balloons in two bins – one for the parents and one for the kids. Then, call them outside. Surprise them and let the games begin!
Roast Marshmallows and Hot Dogs
Nothing screams summertime like roasting marshmallows and hot dogs over the fire in your backyard. Kids love this! Make sure you have all of the fixings, like graham crackers and toppings for the hot dogs. Tell some funny or spooky stories around the fire, or watch the stars with your kids.
Go Fishing
Kids of all ages can enjoy fishing. Our kids start to fish between the ages of two and three years old! Many campgrounds offer ponds stocked with little kids in mind. Once a child hooks their first fish, he will be addicted to the fun. Remember to take a picture or several, of your child's first fish of the season.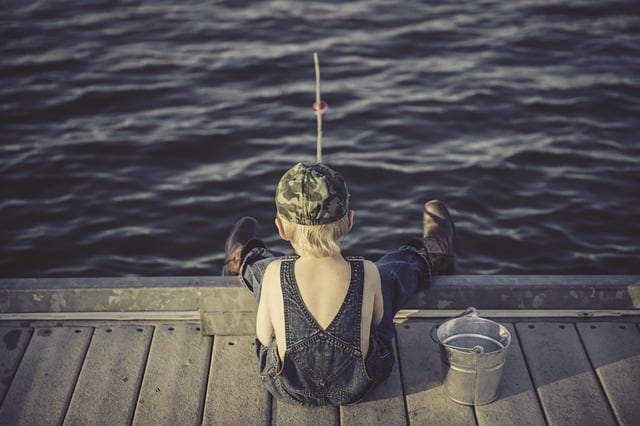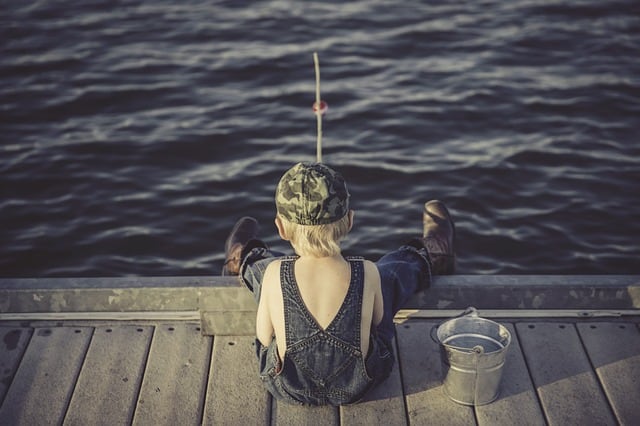 Ride Bikes and Scooters
Take bike rides with your kids! If your child can't ride a bike, try a scooter instead. Start by going around your neighborhood a few times. Then, find a local trail you can hit up and enjoy. If you ride a bike, it is even better!
Kick scooters are an exciting way to get around the neighborhood on a lazy afternoon.
Check Out Local Splash Pads
I love splash pads for my kids because it is easier to keep an eye on them than when they are in a pool. Plus, splash pads are fun! Kids get to run around and enjoy the fun in the sun. Moms can relax and watch their child enjoy the water.
Many communities are installing splash pads throughout their towns. Some are connected to public pools, but many are located right at your local parks. Search locally and make it a goal to try all of the local splash pads this summer.
Pack a Picnic
Pack up a real picnic for your kids and head to a local park for dinner. Kids love picnics, and it feels funny to eat dinner outside. You can pick a park, a field, the lake, or anything that perks your interest! Pack up sandwiches, burritos, a salad, fruit, pasta salad, and your favourite drinks. Let the kids run around while you soak up some rays.
Garden Together
Teaching your kids to garden benefits everyone. Gardening is a relaxing and useful skill that everyone should learn. You can show your child how to grow their food! Kids love to pick veggies from the garden for dinner that evening. Kids also love to plant flowers and watch them grow.
If your child is very interested in gardening, consider allowing the child to have his own garden in a separate area. In his garden, your child can select the plants that go inside, from peas to roses! A child garden teaches responsibility and gets the child truly interested in gardening.
Play with Sidewalk Chalk
Everyone loves sidewalk chalk! It is cheap and fun, especially for younger kids. You can write the alphabet out or draw a picture of a dog. Kids love to express their creativity, and it feels silly to write on the sidewalk. This summer, make sure your basket is full of sidewalk chalk so you can colour together often outside.
Play in the Rain
My kids love to run outside when it rains. They have to hunker down during the rainy fall, winter, and springtime. Summer rain is different. I sit under our covered porch and watch the kids catch rain on their tongues, fill buckets, and run around like silly kids. It is so lovely to watch, so I have to join in as often as I can!
Pick Your Own Produce
Check out local farms to see which ones offer pick-your-own produce. You can pick strawberries, raspberries, grapes, blueberries and more. It is fun for kids to pick their food. Plus, you know where your food is coming from, giving you a chance to meet local growers. Local food is better than store-bought food.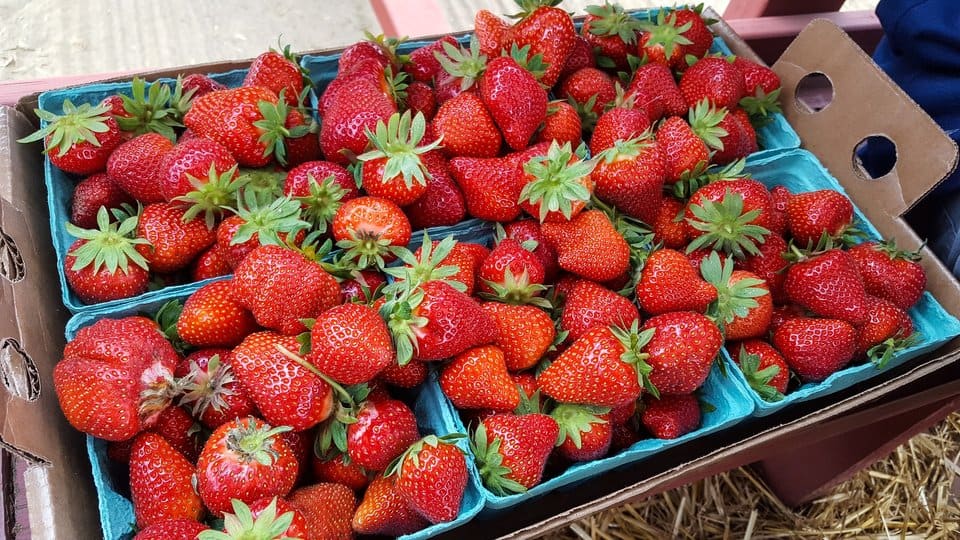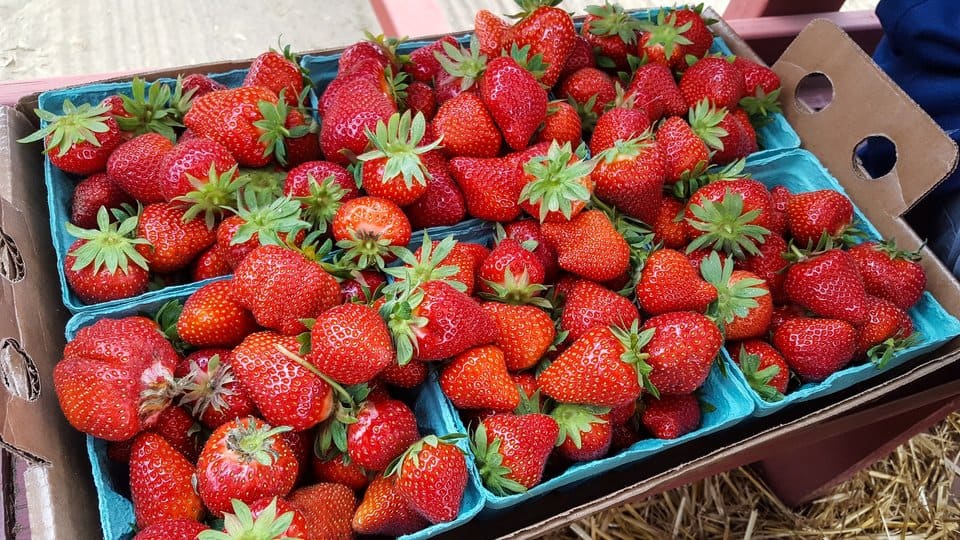 Camp Out
If you've never camped before, try camping out in your backyard! Set up a tent, roast hot dogs, and fall asleep to the crickets. You can watch the stars as you drift off. The best part about camping in your backyard is that you can run inside if you decide it is too chilly or it starts to rain!
What are your favorite fun things to do in the summer? Let me know in the comments.
Last Updated on 13 August 2021 by homeschoolof1