21 Best Board Games for 3 Year Olds in 2023
As a homeschool mom of one I have played a lot of board games over the years! These are our favorite board games for 3 year olds.
These tried and tested board games for kids are our favorite board games for three year olds. With over 250 games under our belts over the years, we have tried them all!
We both really enjoyed all of these fun board games, and they are great to play in your homeschool, or preschool room.
Most of these games are not suitable for children under 3, and I highly recommend being present when they are played with. As some of the games have small pieces that could be put into their mouths.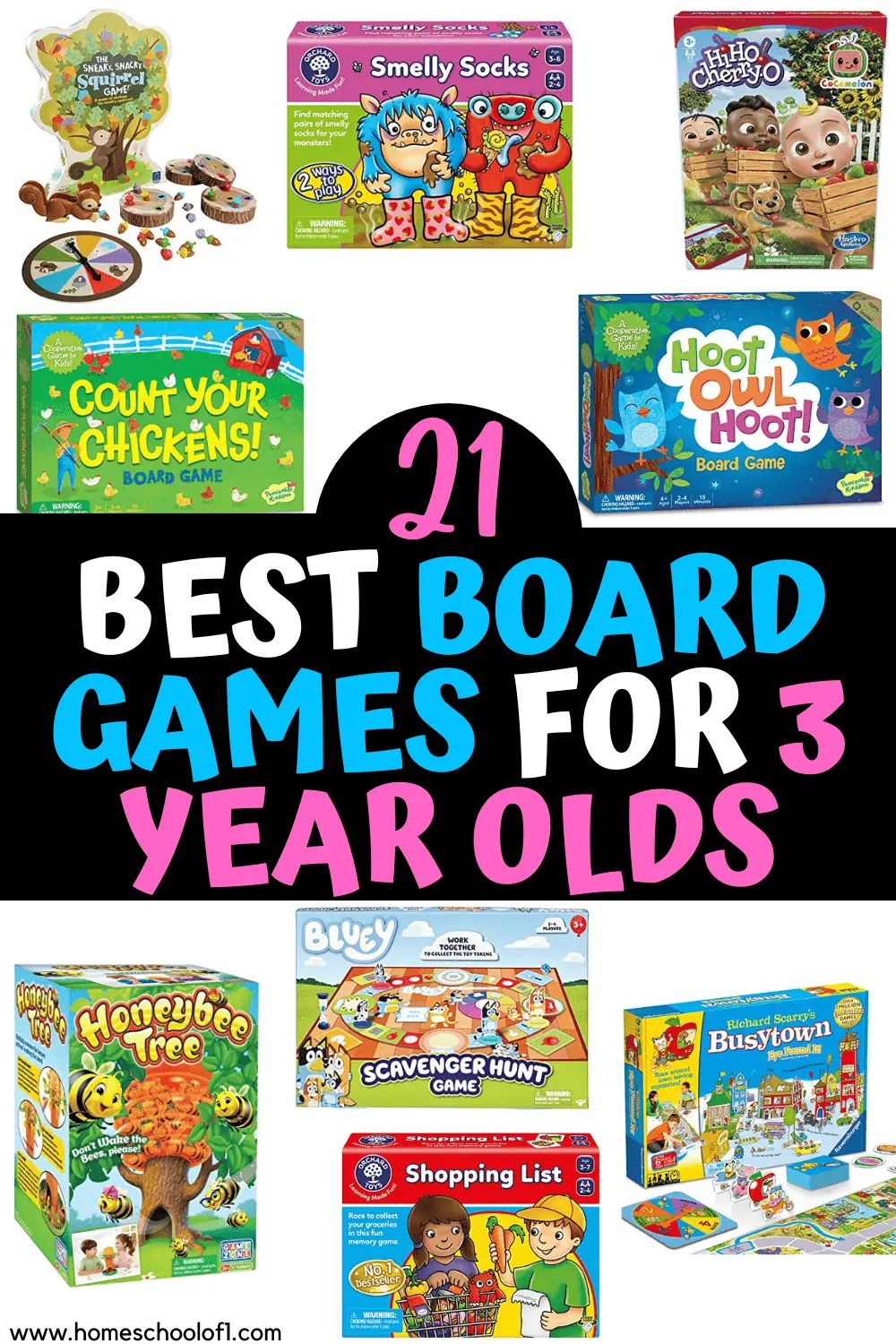 **There may be affiliate links in this post. You can read my full disclosure at the bottom of the page.**
Best board game for 3 year old kids
When it comes to finding the perfect board game for preschoolers, we need something that not only captures their attention. But also promotes crucial developmental skills like counting, color recognition, fine motor skills, and even teamwork.
These games have not only passed the test with flying colors in our homeschool but have also won our hearts with their engaging themes and interactive gameplay.
I've seen firsthand how these games have sparked my son's imagination. Fostered his cognitive development, and provided countless hours of quality bonding time between the two of us.
Whether you're a homeschooling parent like me or simply looking for fun activities to engage your little ones. This list is a treasure trove of tried-and-true games that are sure to bring joy, laughter, and learning into your home.
So, without further ado, let's dive into the world of the best family board games for three year olds!
Other board game ideas:
Last Updated on 25 July 2023 by homeschoolof1