17 Best Board Games for 4 Year Olds
Have fun with your preschoolers with these super fun board games for 4 year olds.
Board games for kids are so much fun, but as a mom who has played well over 200, I know they are not all fun for us parents!
Are you ready to take your family game nights to the next level? Well, you're in luck because I'm here to share with you some exciting and toddler approved board games that will make your game nights a blast!
These board games for kids who are four year old kids are not only fun for the kids, you will too!
Each game on this list has been carefully selected to help our little 4 year olds develop important skills like counting, problem-solving, teamwork, and maybe even a bit of patience (we can dream, right?).
So, get ready to embrace the giggles, the friendly competition, and maybe even the occasional game-related meltdown (let's keep it real, it happens to the best of us).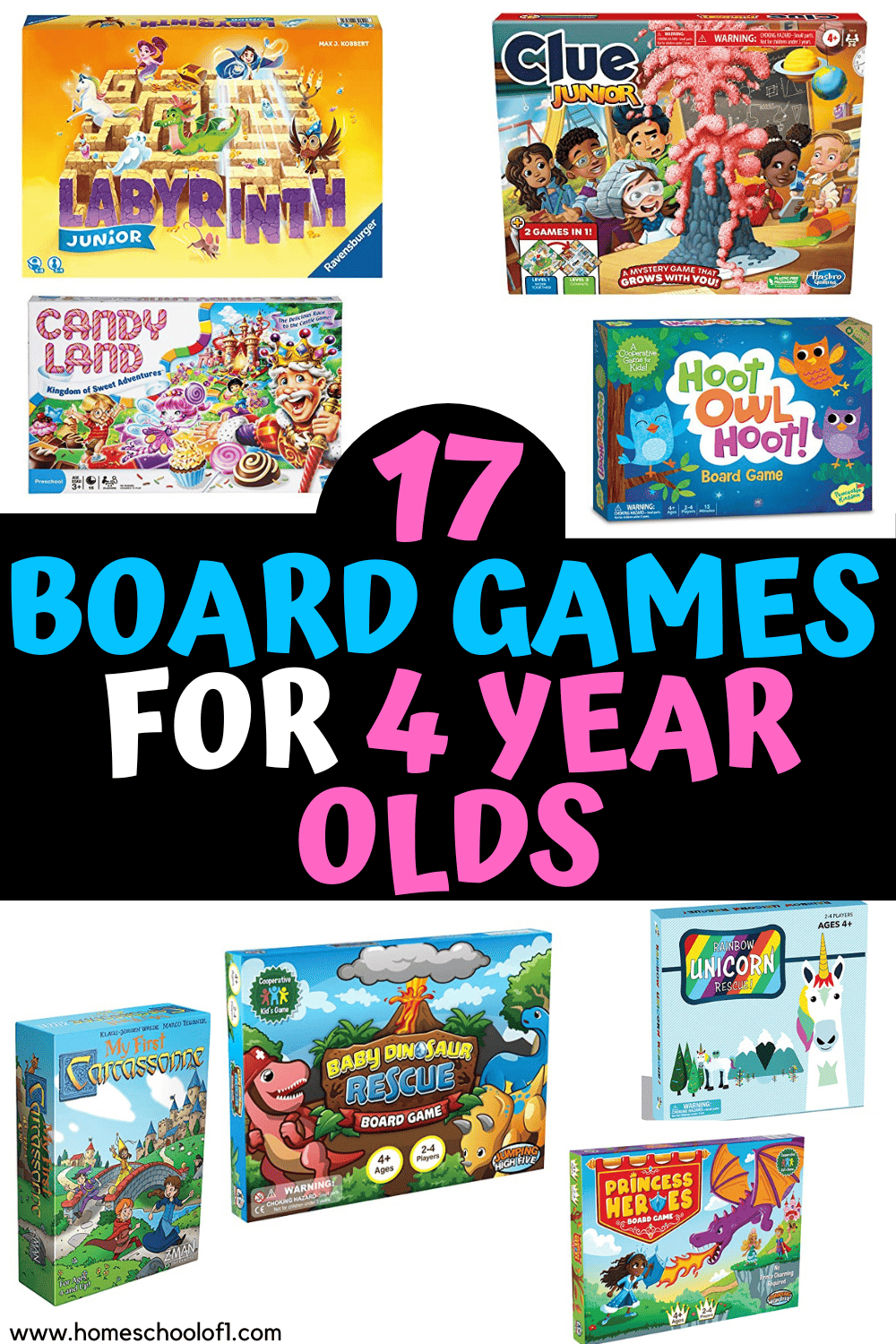 **There may be affiliate links in this post. You can read my full disclosure at the bottom of the page.**
Best board games for 4 year olds
All of these games are suitable for children over the age of four.
Please make sure that the kids are not left alone with any small pieces as they can still be a choking hazard, even to 4 year olds.
If you are looking for board games for 3 year olds I have written a different post about our favorites for younger kids.
Turn off the screens and have fun playing board games with the kids. These are our favorite board games:
More games kids will love
If you are looking for even more games 4 year olds will love:
Last Updated on 25 July 2023 by homeschoolof1