25 Fun Board Games for 5 Year Olds (in 2023)
If you're looking to add some excitement and laughter to your little one's playtime, you've come to the right place. These are the best board games for 5 year olds that are also fun for the family.
Board games for kids offer a wonderful way to develop essential skills while having a blast.
From cooperative adventures to strategic challenges and educational journeys. We've handpicked a diverse selection of games that are sure to keep your 5-year-olds entertained and engaged.
Get ready for unforgettable family game nights and countless moments of joy. As we dive into the fantastic world of board games for our energetic and curious little ones!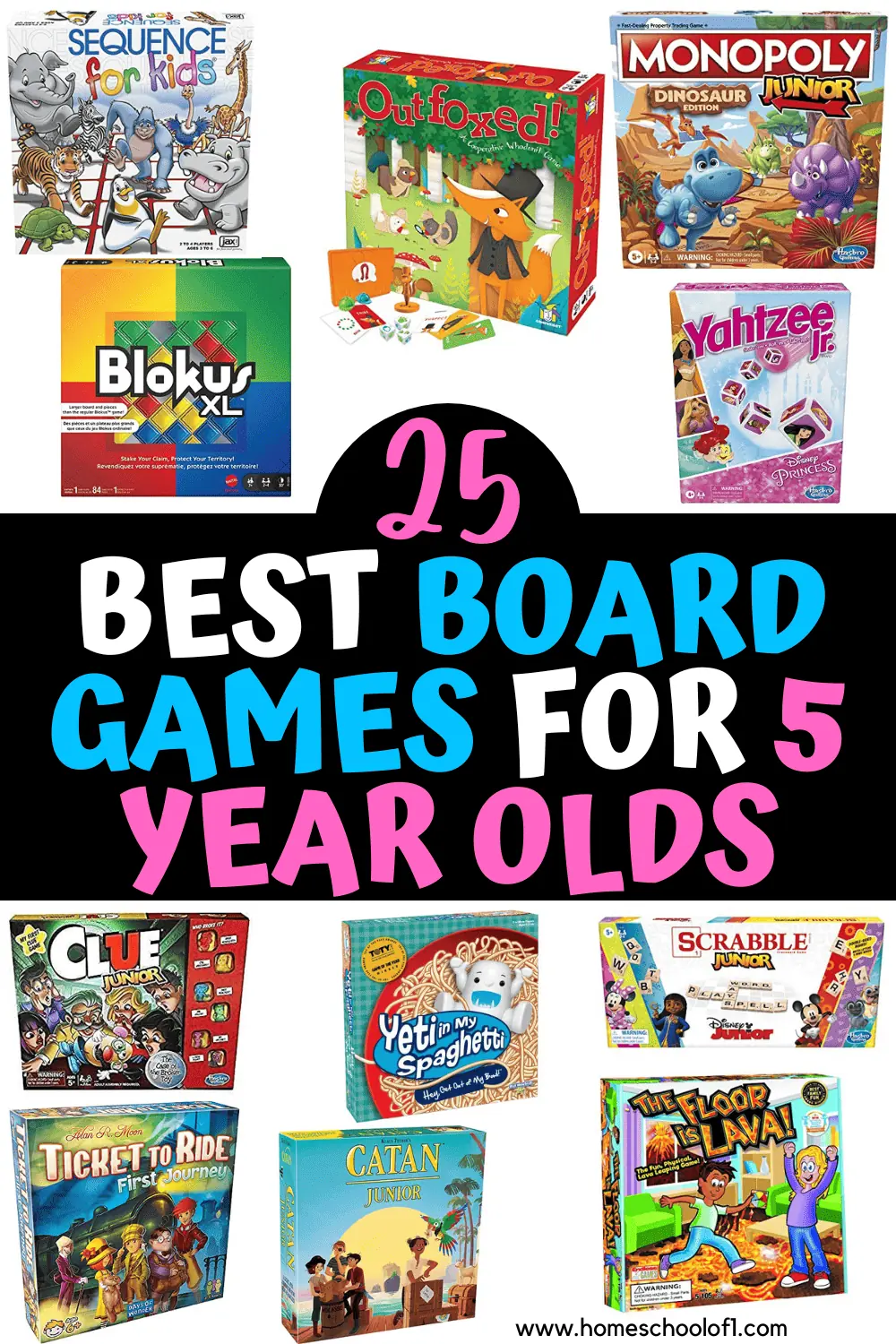 **There may be affiliate links in this post. You can read my full disclosure at the bottom of the page.**
Best board games for 5 year old kids
If you're searching for engaging and entertaining games that will capture the imagination of your little ones, you're in for a treat.
Board games are not only a fantastic way to spend quality time together as a family. But they also provide valuable learning opportunities and foster important skills.
I have shared below our favorite board games that are sure to bring laughter, friendly competition, and hours of enjoyment to your 5-year-olds.
Let's dive in and discover the wonderful world of board games that are tailor-made for their curious minds and playful spirits!
Other Game Ideas
Last Updated on 25 August 2023 by homeschoolof1