11 Best Number Board Games for Kids of All Ages
As a homeschool mom who loves math and is always on the lookout for engaging and educational activities, I'm excited to share with you today my top picks for the best number board games for kids of all ages.
Whether you're looking to reinforce basic number skills, improve problem-solving abilities, or simply have a blast as a family, these board games for kids have got you covered.
So, let's dive in and discover some fantastic math-filled adventures that will make learning numbers an absolute blast!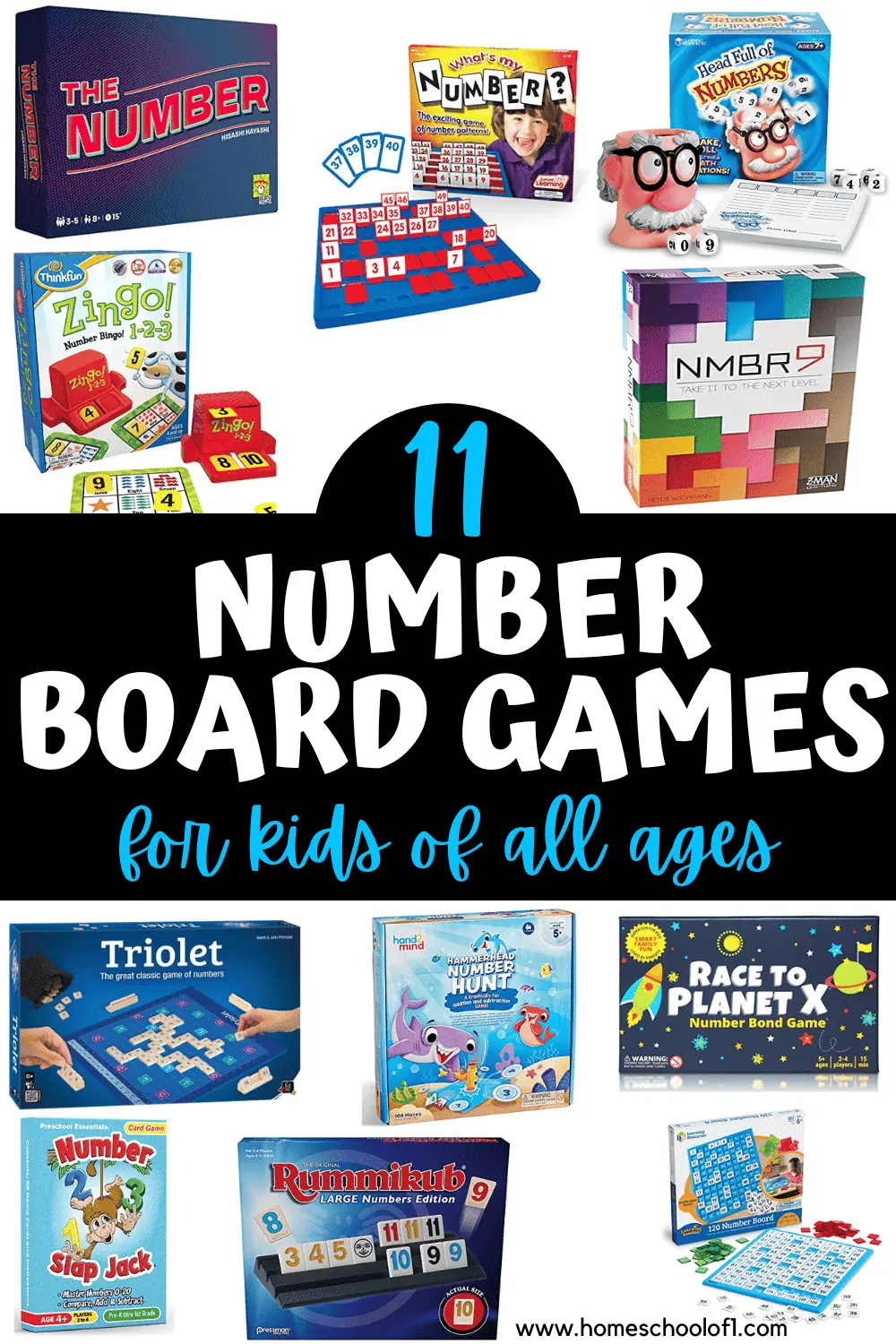 **There may be affiliate links in this post. You can read my full disclosure at the bottom of the page.**
The best board games with numbers
These math board games have been a hit in our household, combining the joy of gameplay with valuable math learning opportunities.
Get ready for a number-filled extravaganza!
Dive into the world of board games with numbers and explore 11 awesome picks that will turn math into a super fun adventure for kids of all ages.
From counting to problem-solving, these games have it all! Let the fun begin!
Starting with kindergarten math board games to number games for older kids.
Last Updated on 14 July 2023 by homeschoolof1