Christmas Alphabet Worksheets (26 free pages)
We love creating alphabet printables and these free 26 page Christmas alphabet worksheets are a great way to learn the alphabet this season. These are aimed at preschoolers and are so much fun.
Christmas is my absolute favorite time of the year, and is a great way to sneak in some educational worksheets!
These Christmas alphabet worksheets are aimed at preschool, pre-k, kindergarten, and first-grade students.
Fun fact: I can recite the alphabet backward quicker than I can forward! The reason I tell you is, that I only learned it because it was printed on my bedroom wall when I was younger.
So why not add these 26 pages as a sort of decoration this December. You will be amazed to see how much quicker the kids learn the alphabet when they are surrounded by it.
If you are looking for alphabet handprint templates check out all 26 here.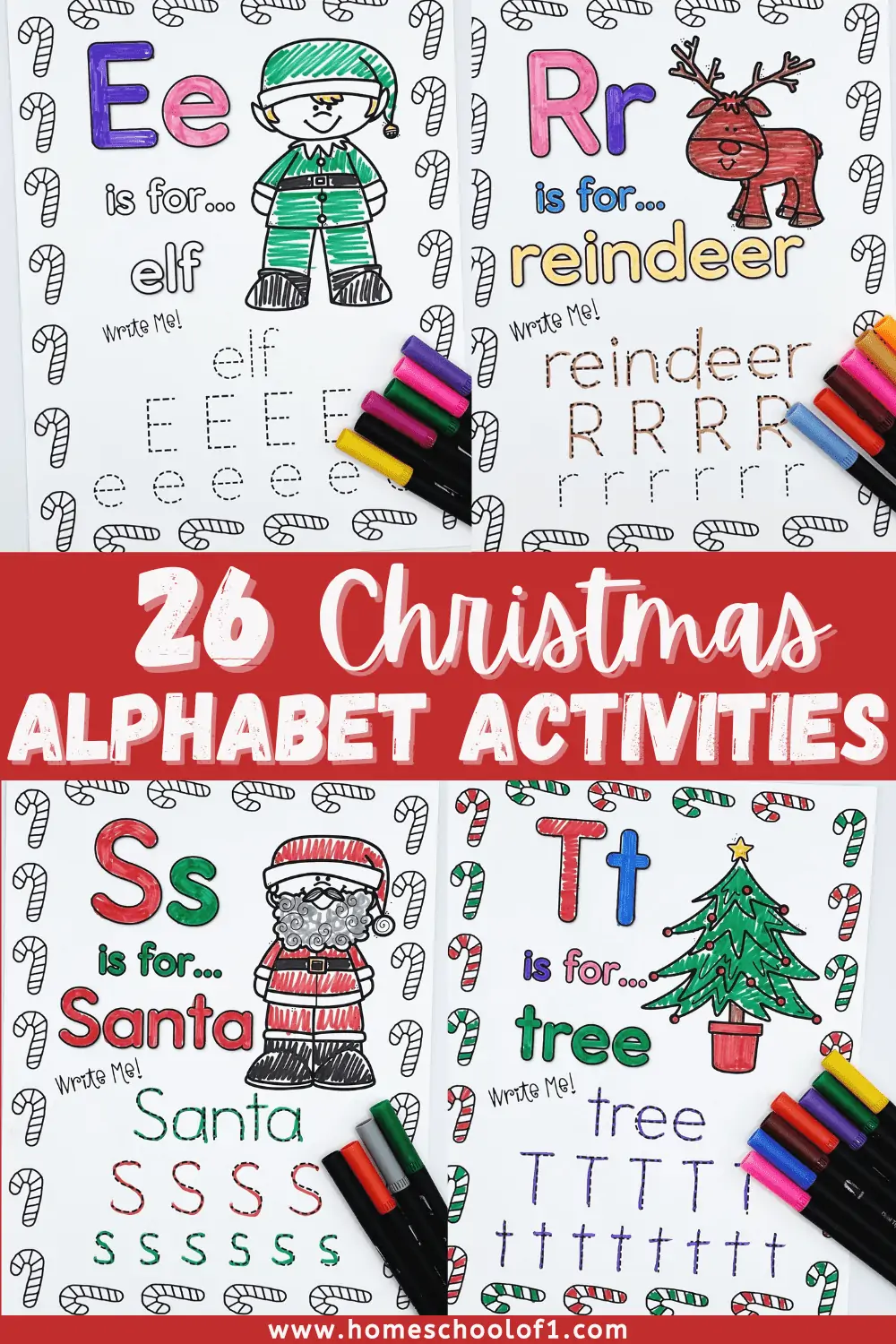 **There may be affiliate links in this post. You can read my full disclosure at the bottom of the page.**
Christmas Alphabet Activities for Preschoolers
These educational Christmas activities are such a fun way to learn the alphabet this year.
The activities over the 26 festive pages include:
Coloring
tracing the letters, both upper case, and lower case
tracing the word that begins with each letter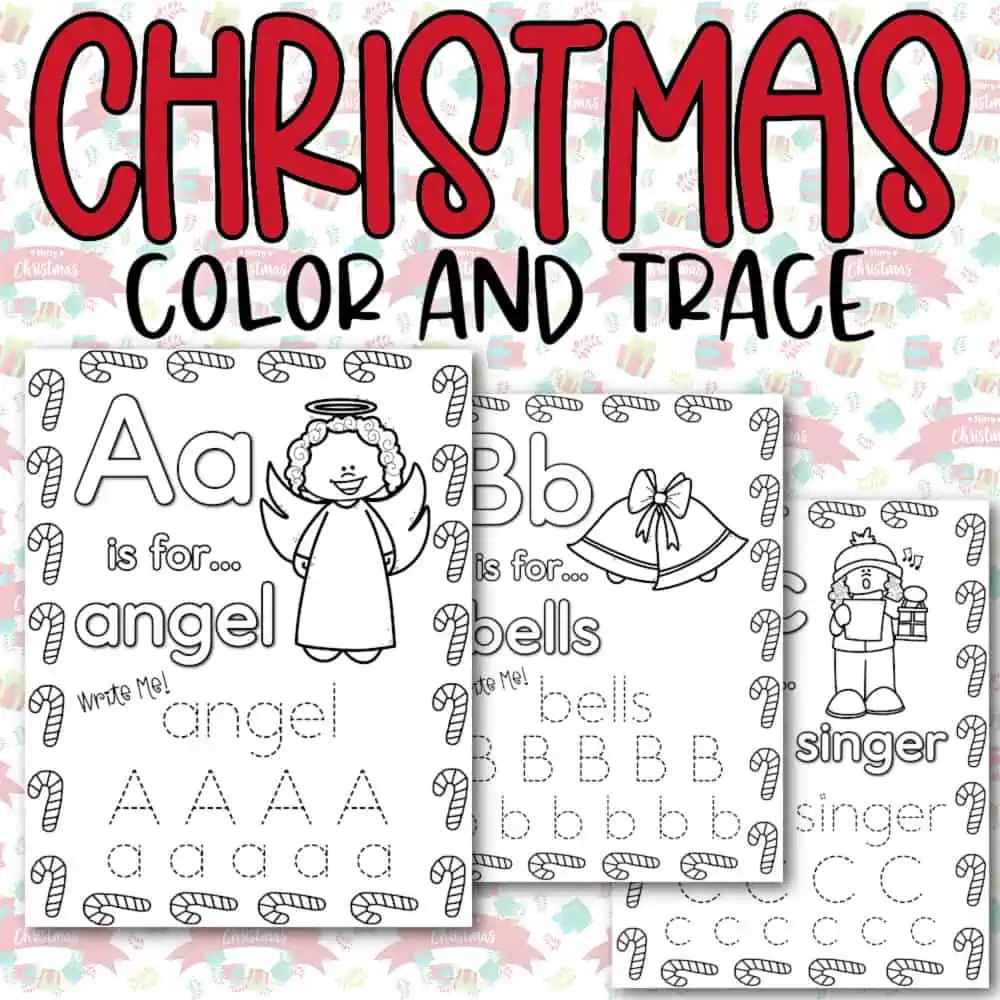 There is a festive picture to color in beginning with that letter of the alphabet.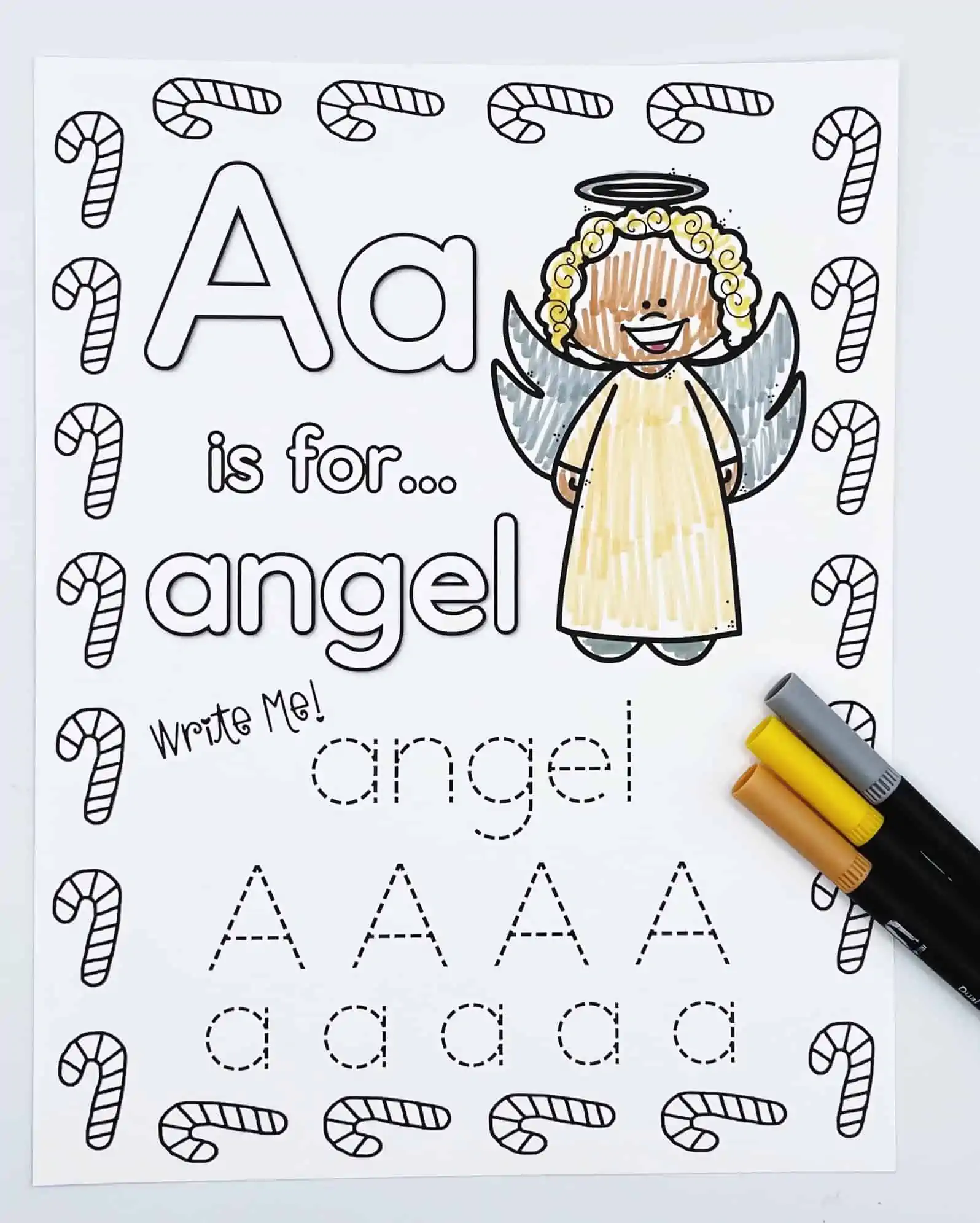 They can color in each letter, the capital, and the lower case letter. If you love the Elf on the Shelf as much as we do, check out all of our free printables and activities we do with her!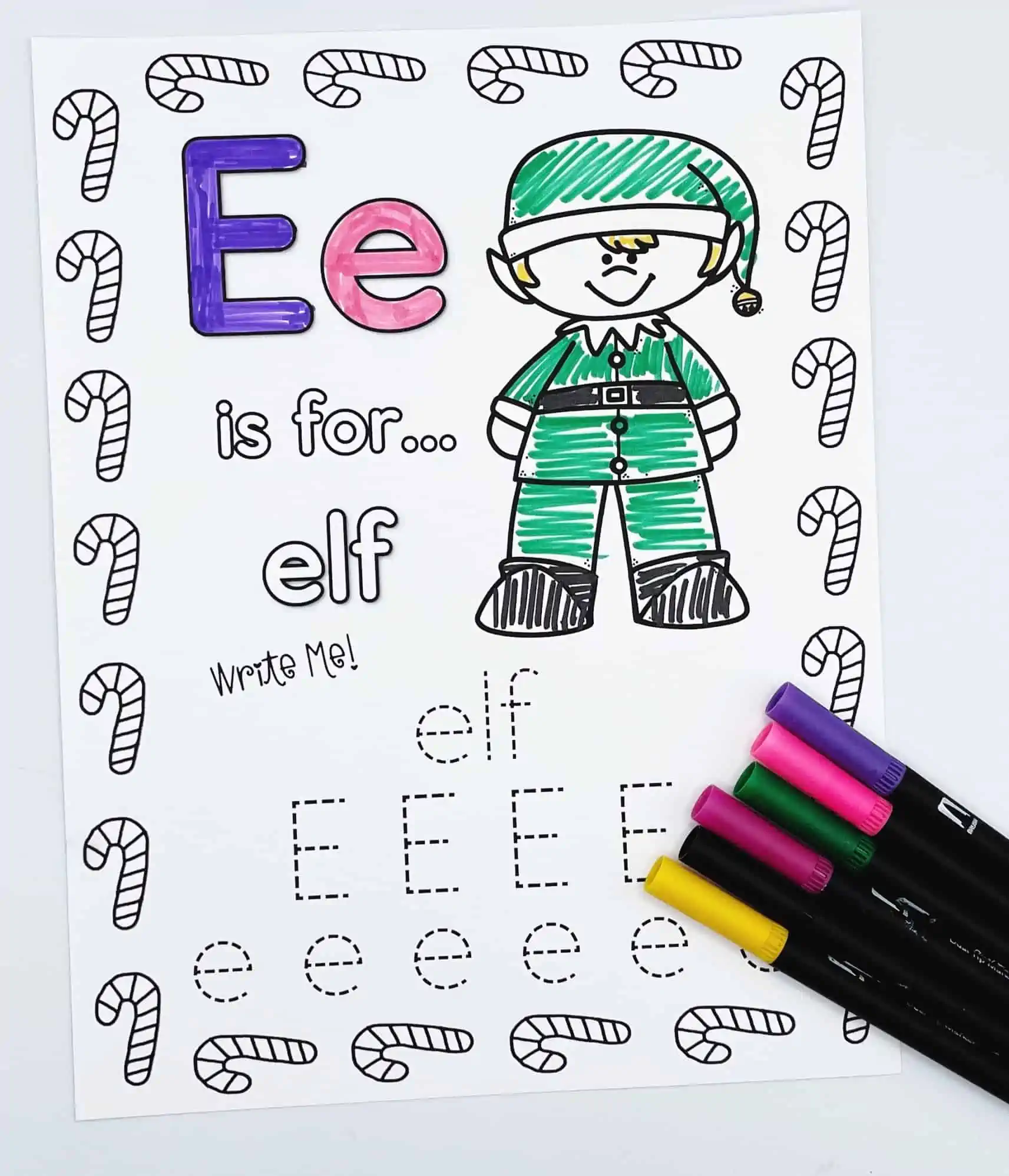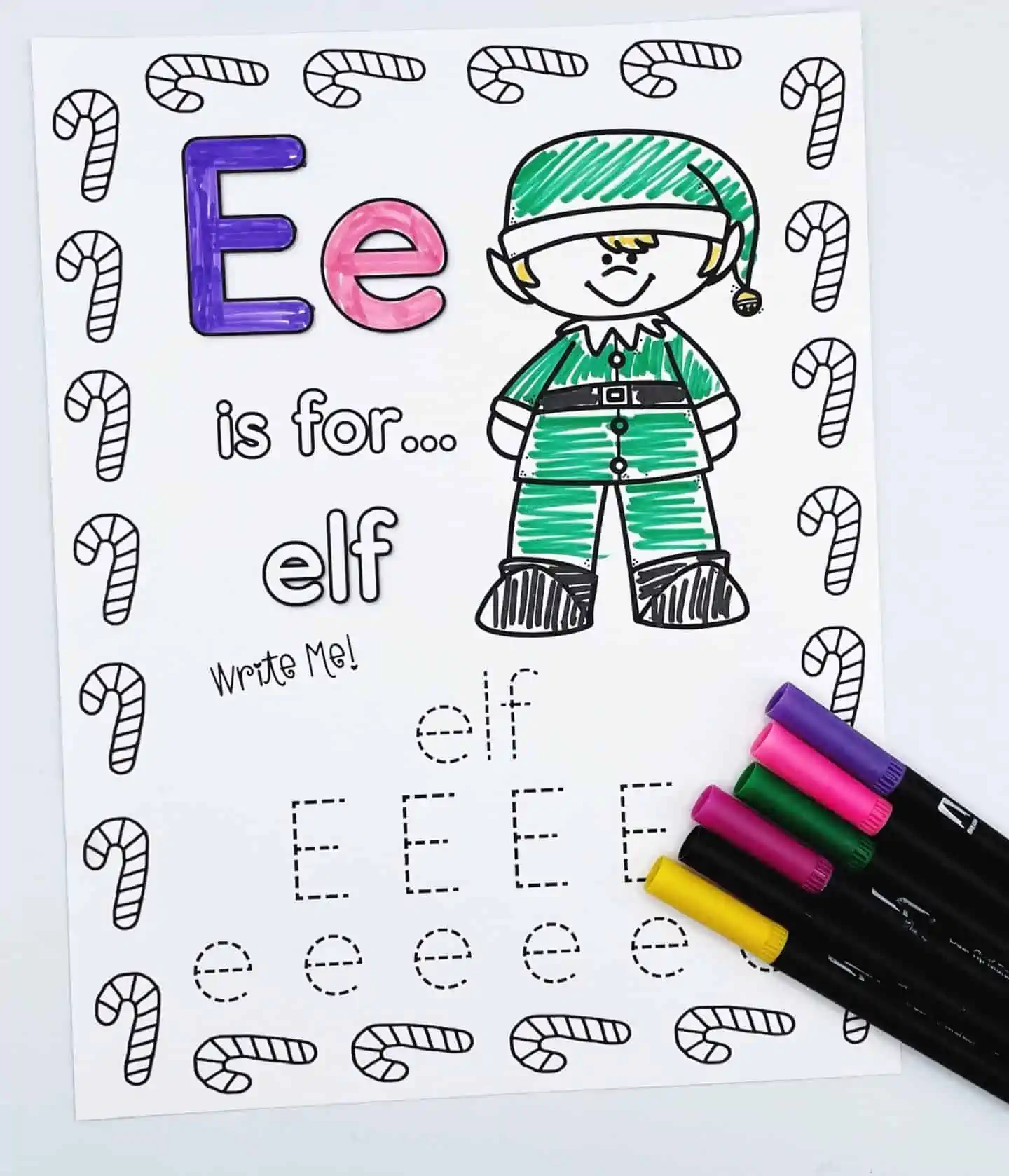 The kids can color in the word of the image. Check out all of our gift guides for inspiration this year for the whole family.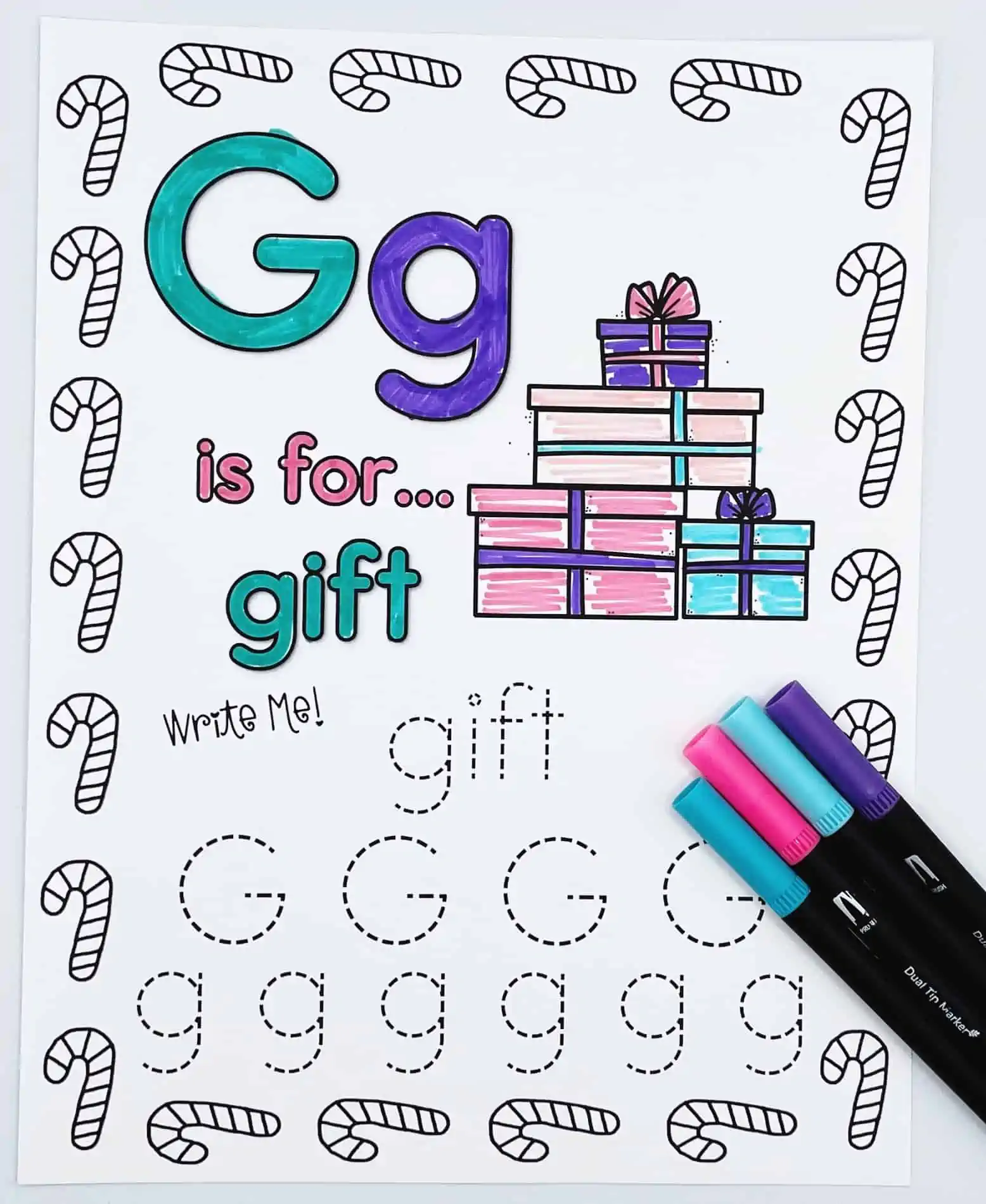 They can trace around the word.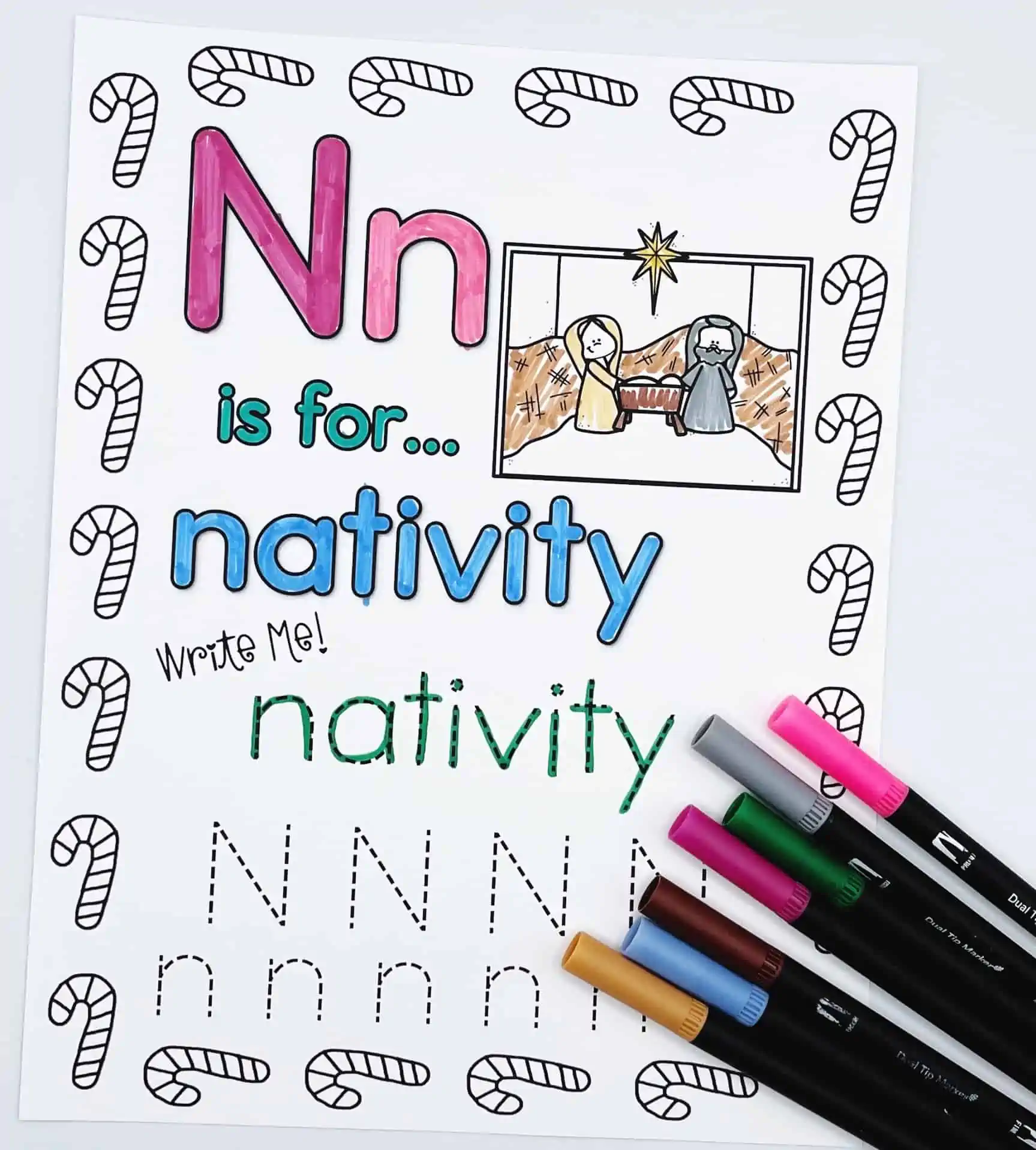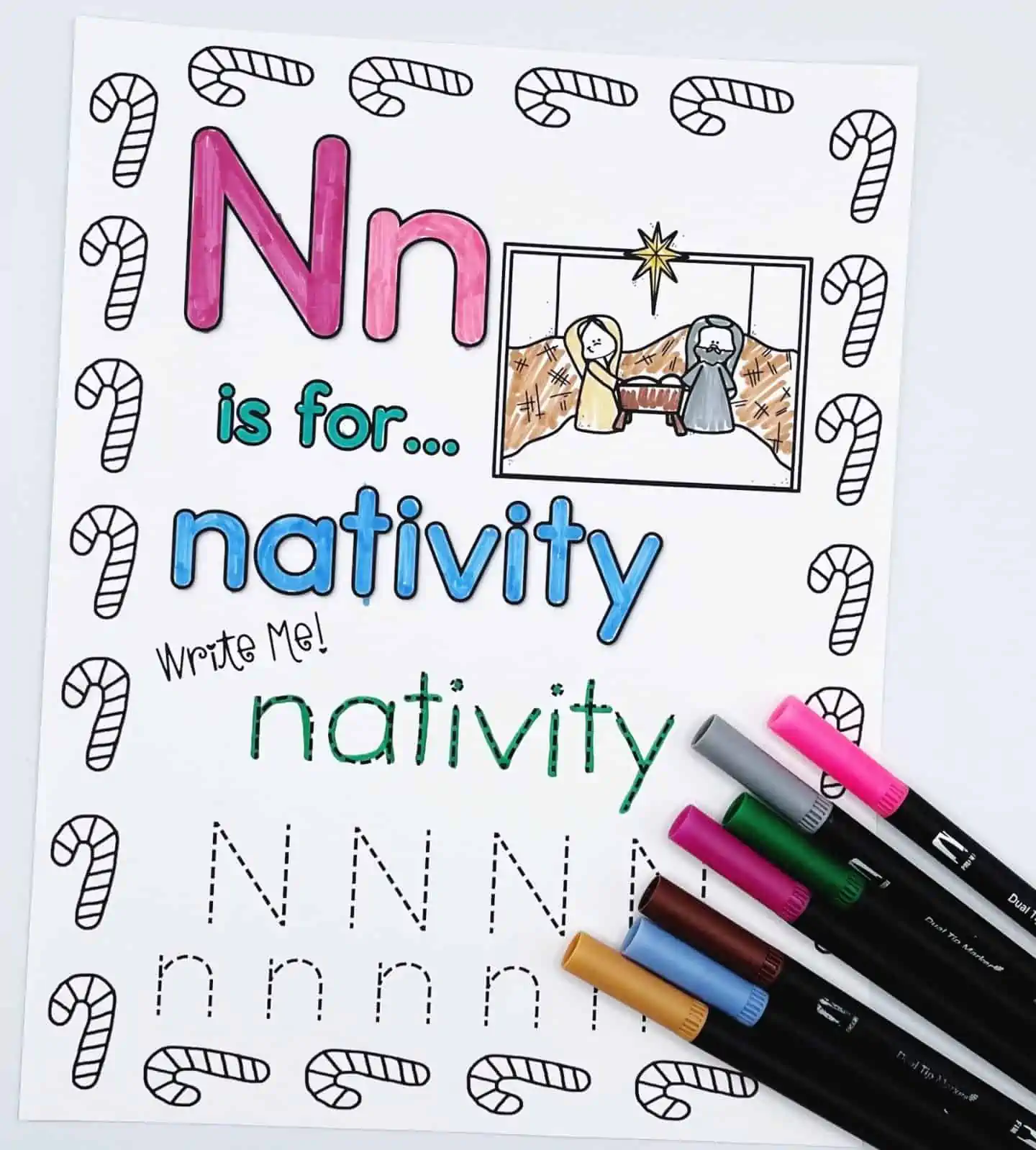 The kids can trace around the capital letter.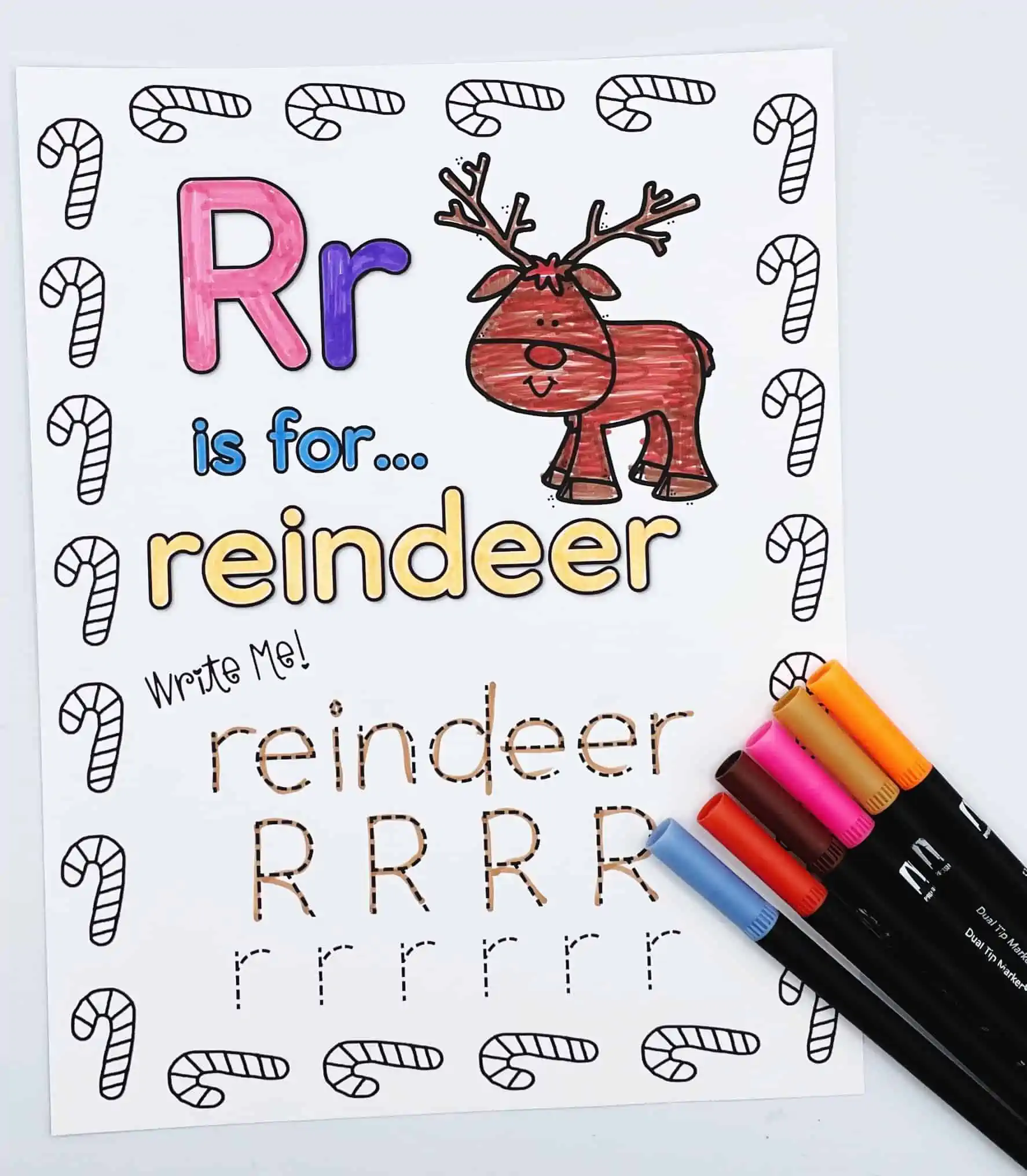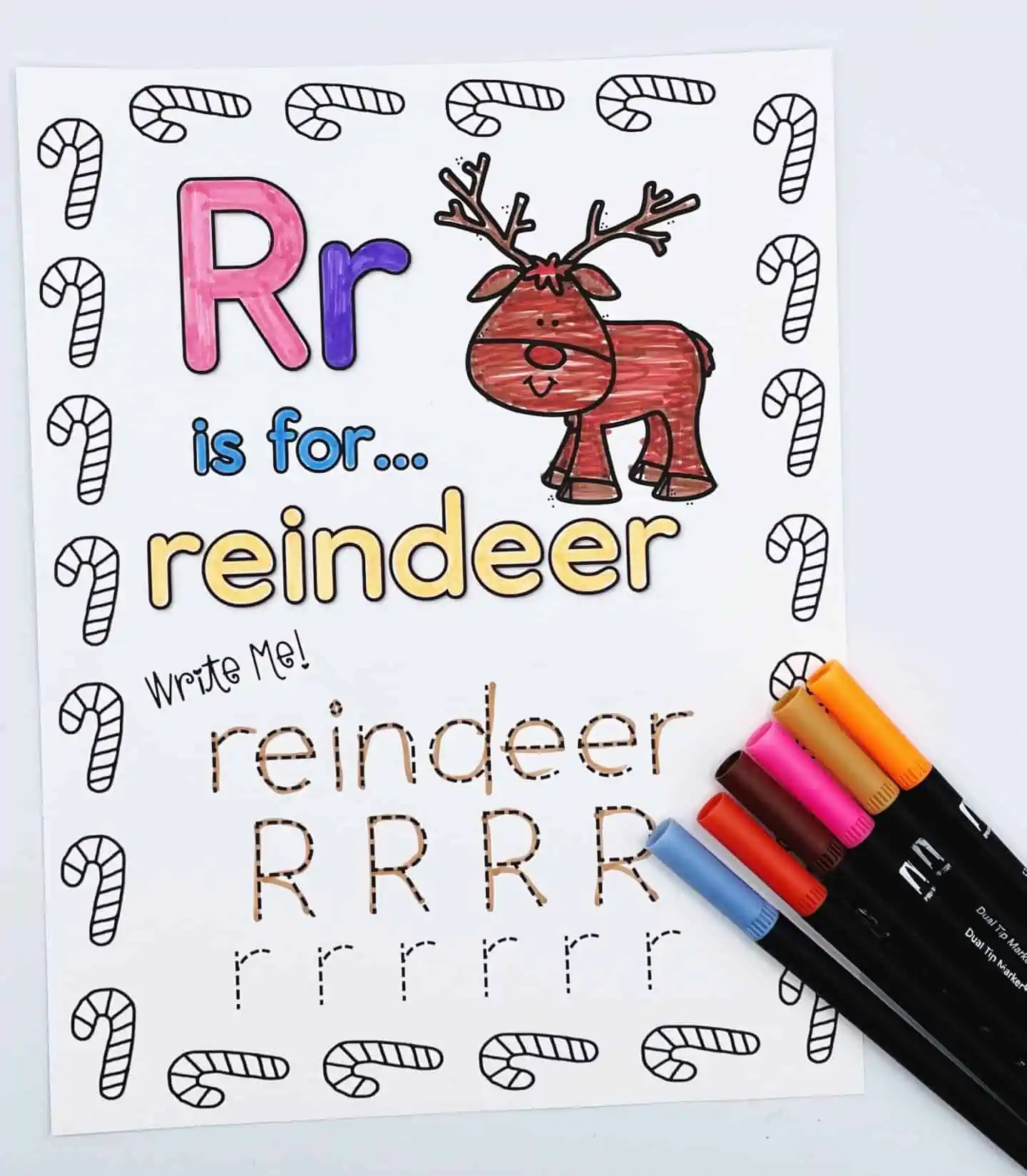 Writing practice, write the lower case letter.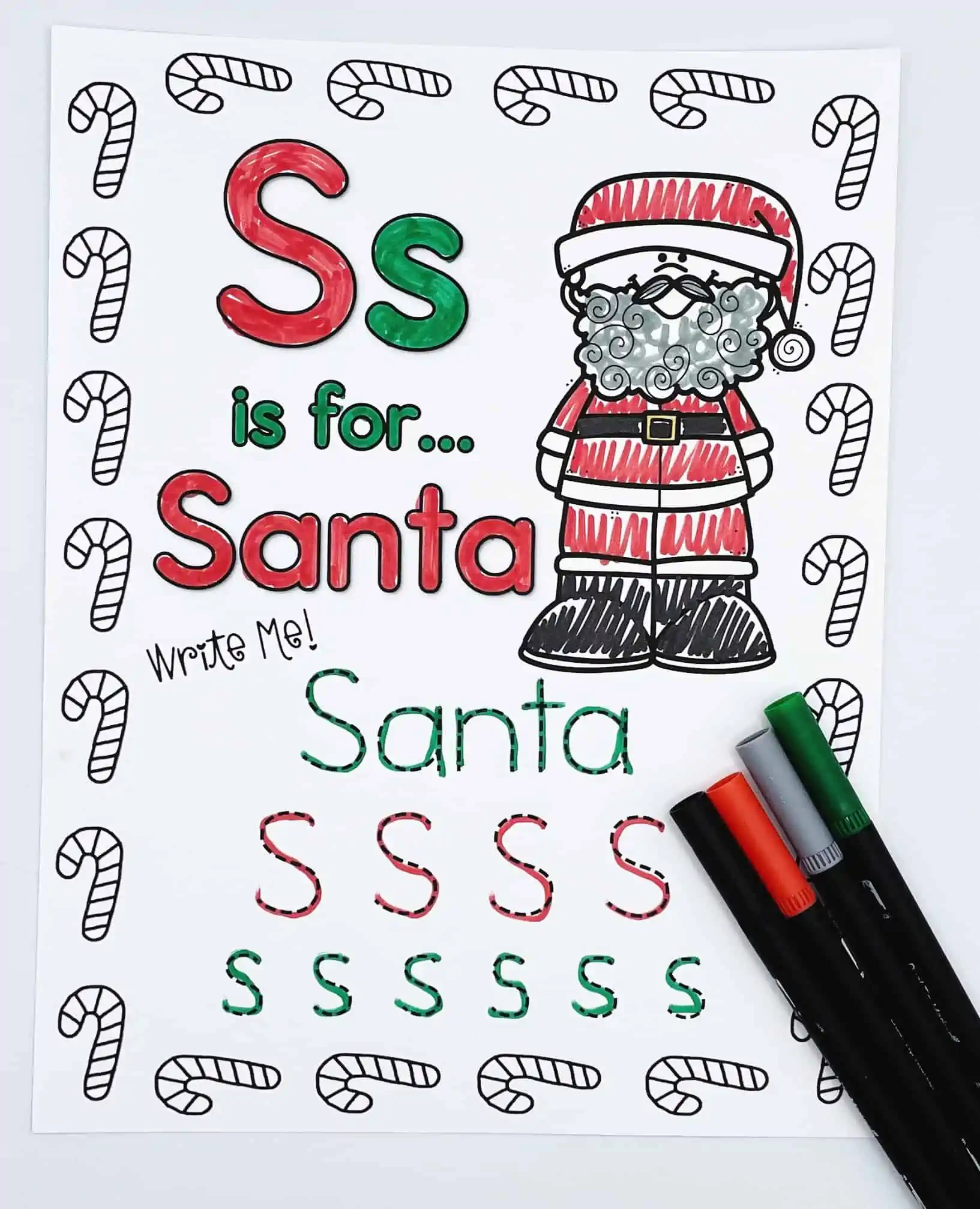 Finally, they can also color the candy canes around the border of each page.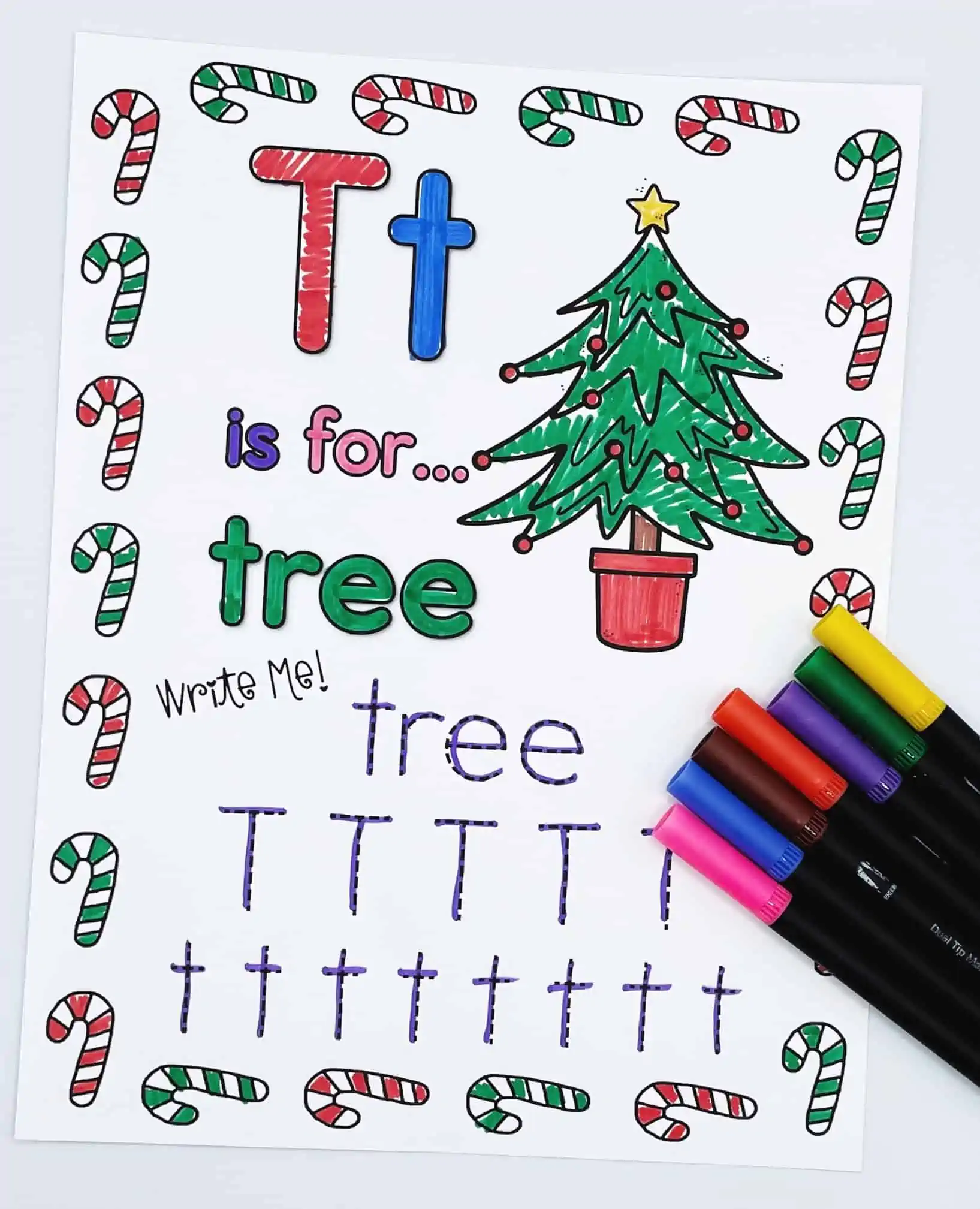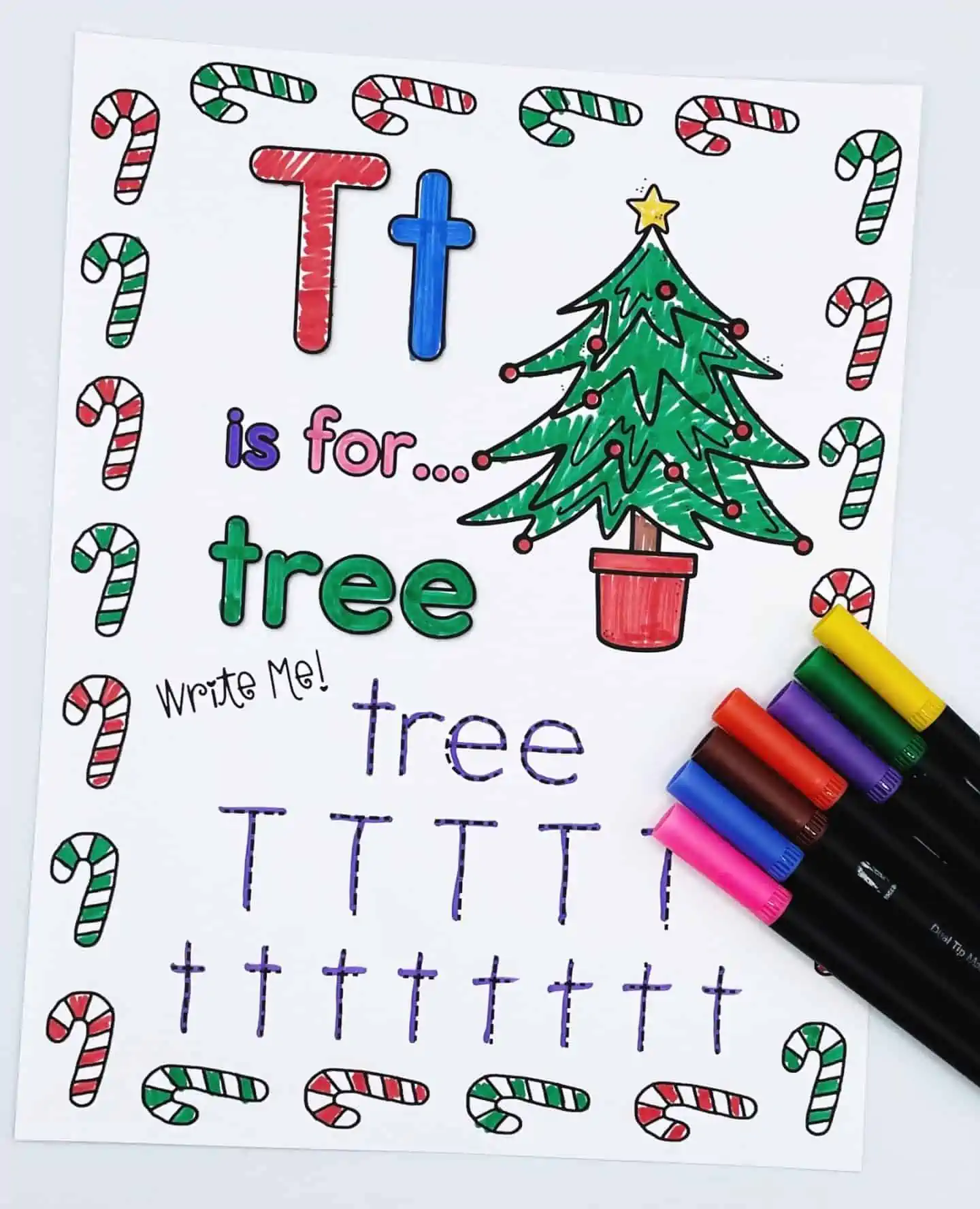 Christmas Alphabet Words
A is for angel
B is for bells
C is for carol singer
D is for December
E is for elf
F is for frankincense
G is for gift
H is for holly
I is for icicle
J is for jinglebells
K is for kings
L is for list
M is for mistletoe
N is for nativity
O is for an office party
P is for poinsettia
Q is for quilt
R is for reindeer
S is for Santa
T is for tree
U is for unwrap
V is for visit
W is for wrap
X is for Xmas
Y is for yule
Z is for zzz
Other free printables
Download the free Christmas Alphabet Printable
Make sure you choose the correct paper size and click on the shrink to fit button. All of our free printables work better when printed on cardstock (this is the one we use and love.)
Last Updated on 4 March 2023 by homeschoolof1