Christmas Carol Coloring Pages & A Story of Redemption (free)
Are you wanting to study Charles Dickens with younger students? If so you are going to love our free Christmas Carol coloring pages.
Ignite the holiday spirit with A Christmas Carol. A delightful addition to the assortment of Christmas activities for kids.
Let young ones bring the beloved characters to life with their own colorful imagination. Our story retells the brief story of how Scrooge changed after being visited by the 4 ghosts.
These free Christmas coloring pages are perfect for kids aged between 4 and 12.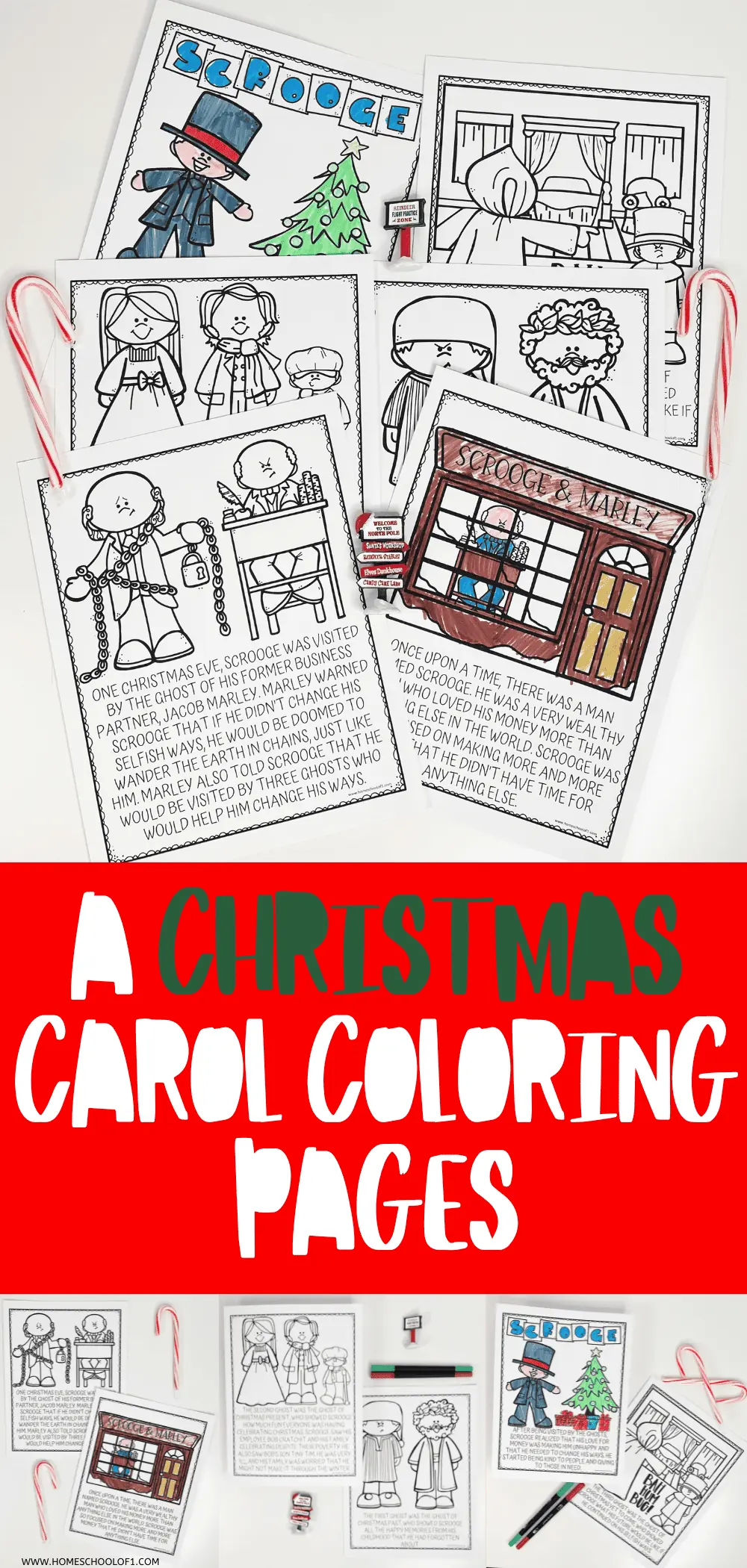 **There may be affiliate links in this post. You can read my full disclosure at the bottom of the page.**
A Christmas Carol For Elementary Students
The kids are going to love coloring in the pictures of the story of Scrooge.
These free A Christmas Carol coloring pages are free to print but are for personal use or classroom use only. Scroll to the end of the post to get the pdf file.
Print out the coloring pages below, it will print out on six full pages. Make sure to check the printer settings.
Tale of Scrooge's Christmas Carol: A Lesson on Redemption
You can use this classic story to teach children about the importance of kindness, generosity, and redemption.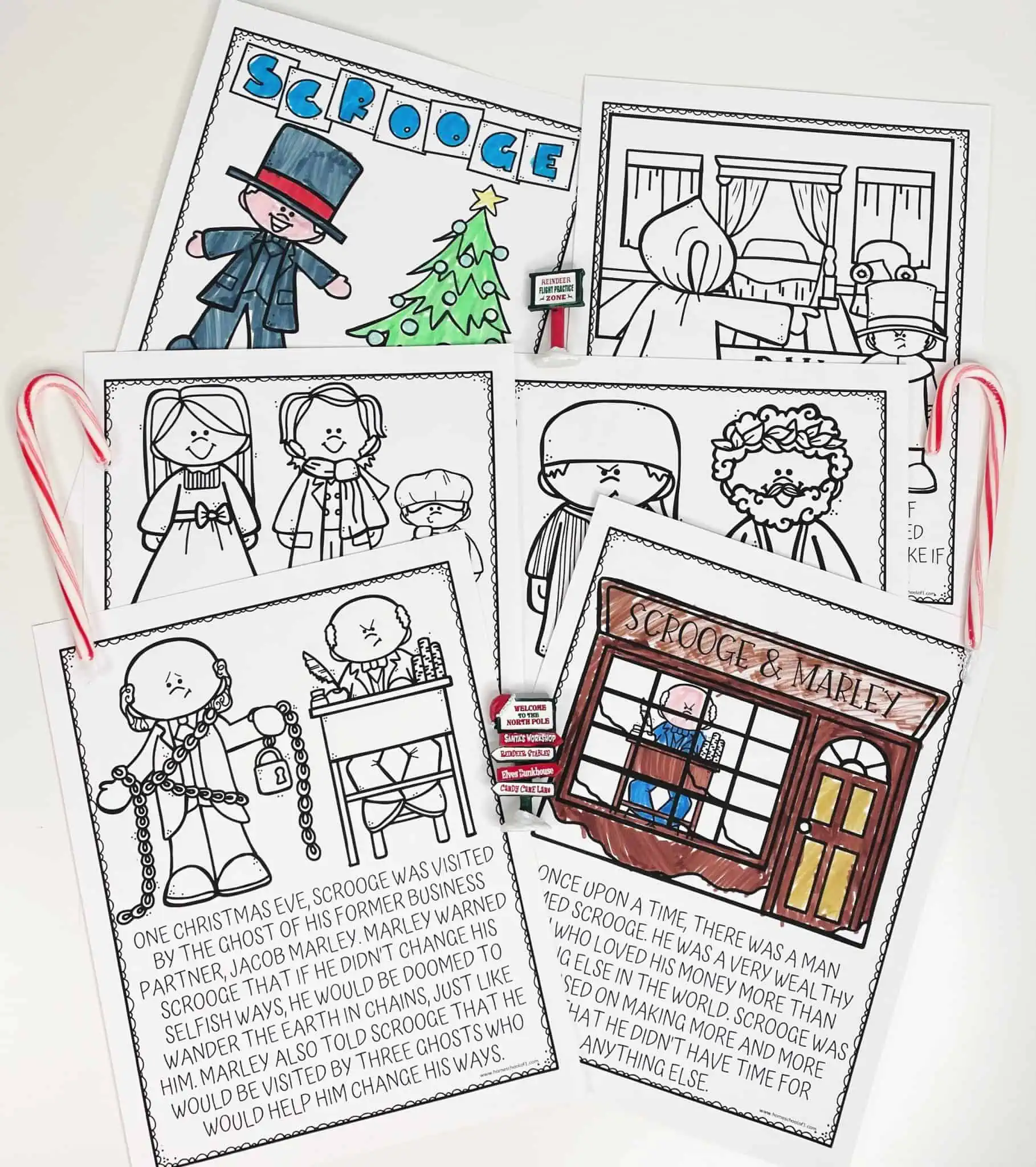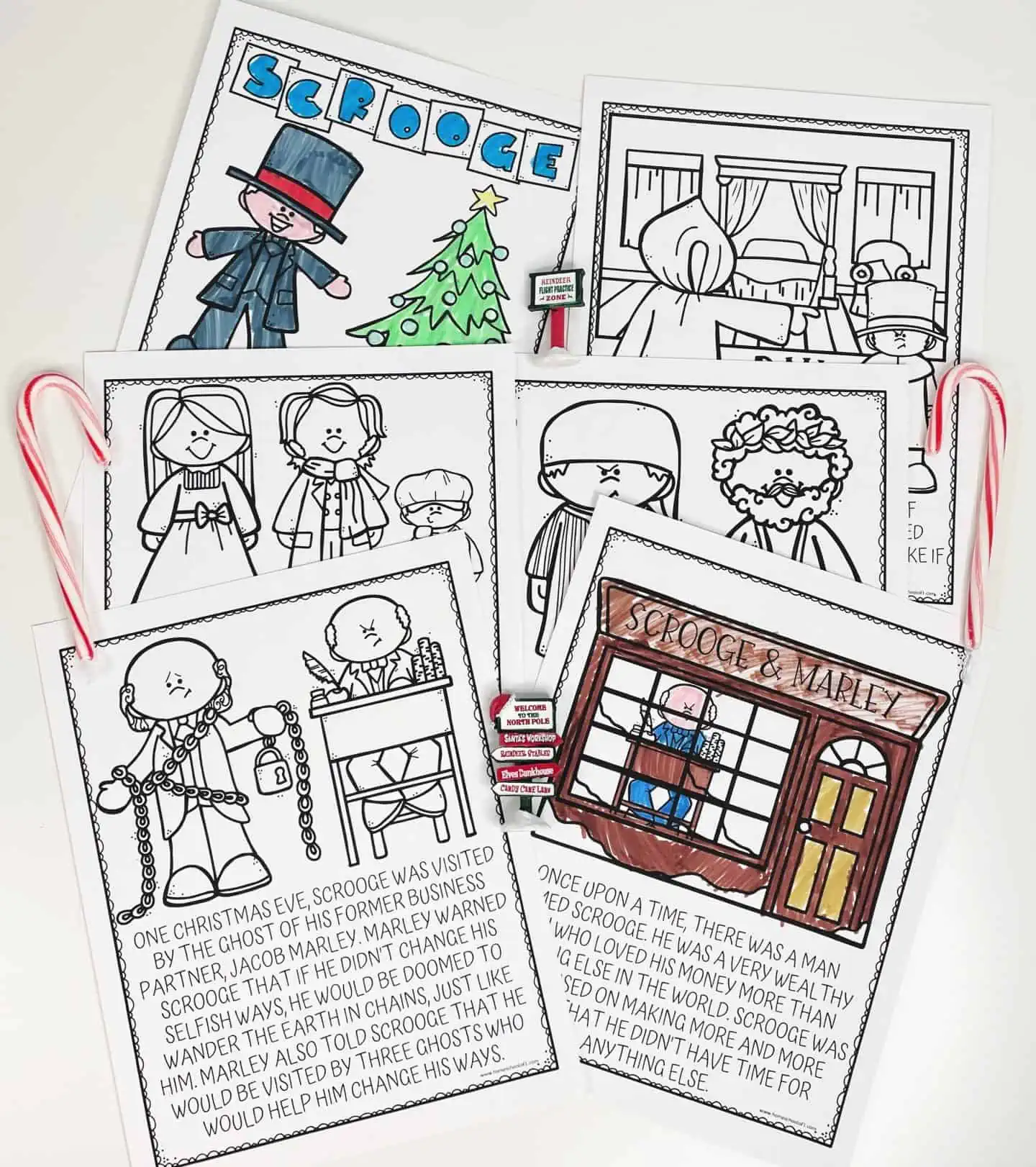 The story follows a wealthy and miserly man named Scrooge who is visited by four ghosts on Christmas Eve.
Through these encounters, Scrooge learns the true meaning of Christmas and the value of compassion and empathy.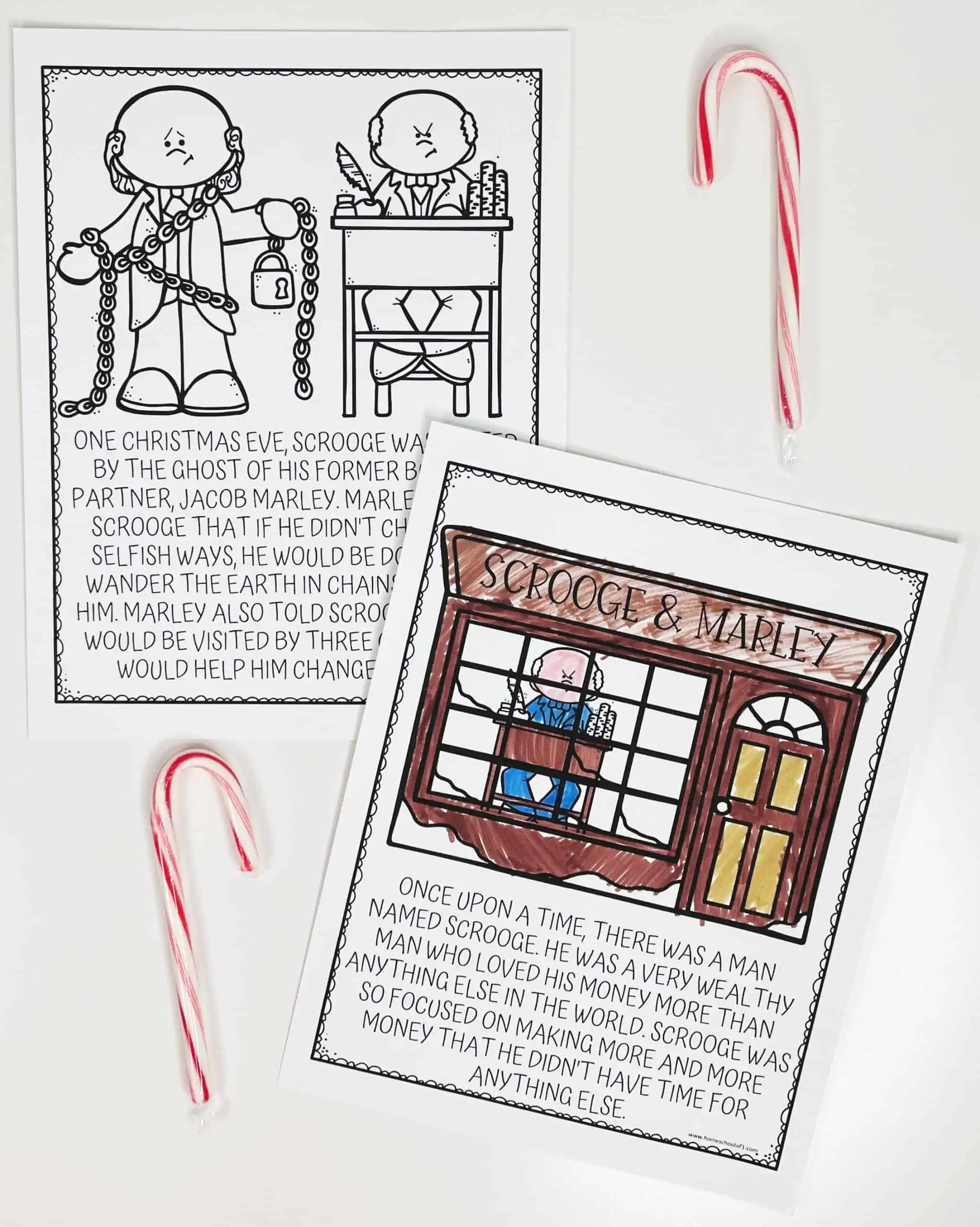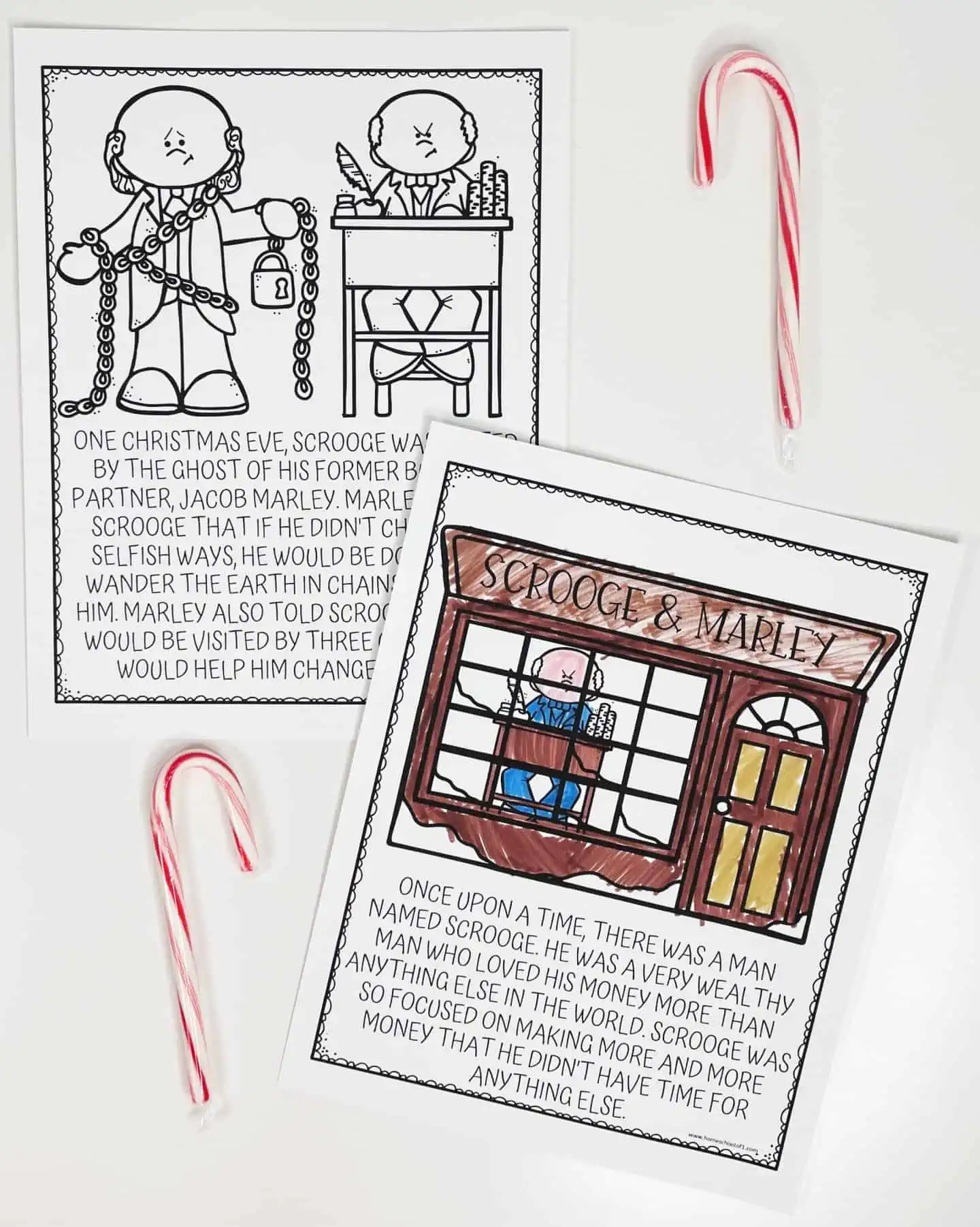 He transforms from a cold-hearted and selfish man to a warm and giving person who finds joy in spreading kindness to others.
As you introduce this story to your students, consider discussing important themes such as forgiveness, empathy, and redemption.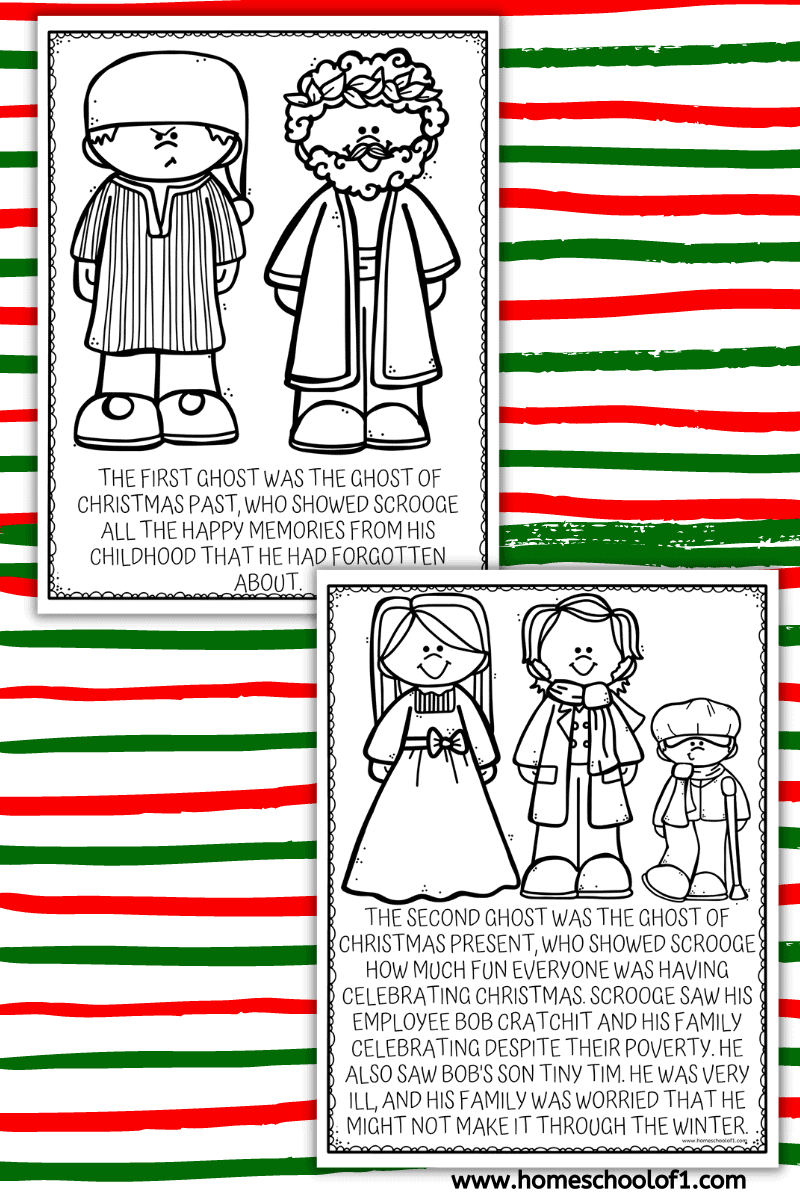 Encourage your students to reflect on times when they may have been unkind or unsympathetic to others and how they can make amends and show compassion in the future.
Use activities such as role-playing and creative writing to help students delve deeper into the story and connect with its important messages.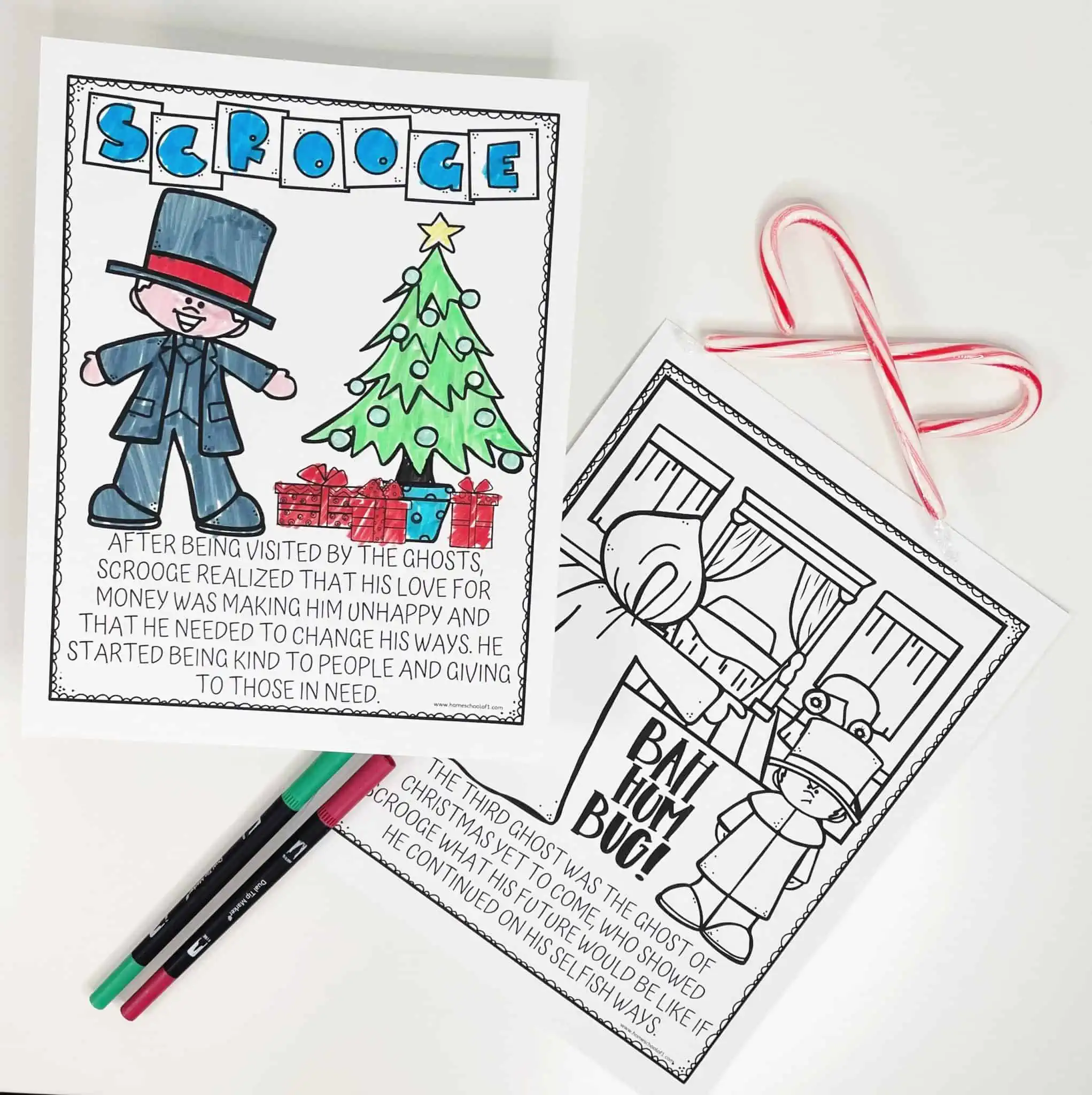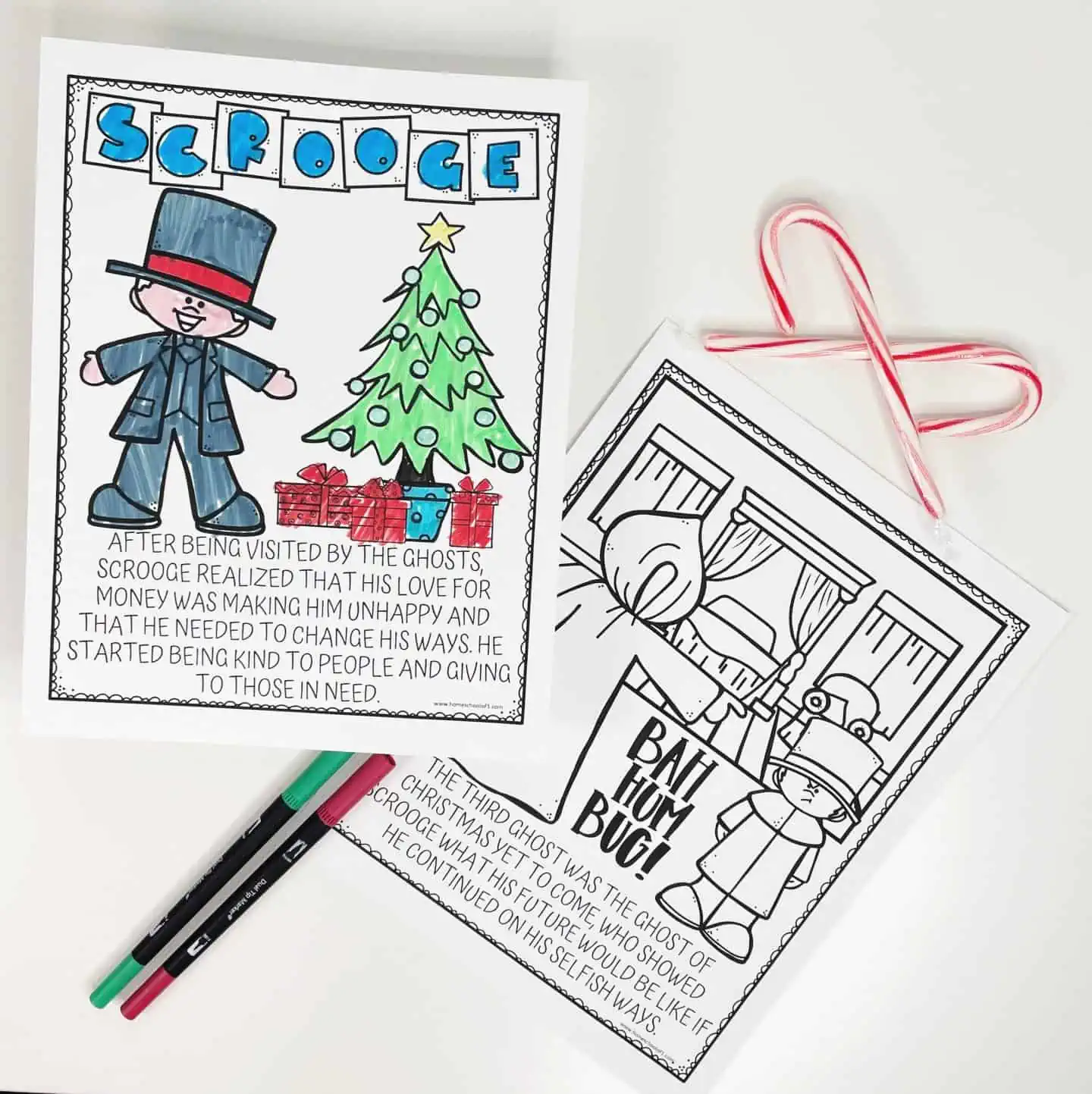 You can also incorporate other Christmas traditions and symbols into your lessons, such as caroling, and charitable giving.
A Christmas Carol Activities for Kids
There are a number of Charles Dickens books, but most of these publishers are not aimed at children. I highly recommend this version for younger students and will make a great read aloud.
A Christmas Carol guide for teaching students in grades 5-8.
Other free Christmas printables
Tips for downloading the free files
Below is a blue cloud with an arrow pointing downward. Underneath that is a large sign-up box where you need to add your name and email address, and press I NEED THIS NOW!
Within minutes you will be sent the free PDF directly to your email address, so you can print it out and start using it immediately.
Sometimes emails get a little wonky, so if you can't see it, please check your spam folder where I am sure it is hiding.
Download the free Scrooge Coloring Pages
Make sure you choose the correct paper size and click on the shrink to fit button. All of our free printables for kids work better when printed on cardstock (this is the one we use and love.)
Last Updated on 2 October 2023 by homeschoolof1