Generation Genius Science Kits Review: Is It Really Worth It?
We are massive fans of Generation Genius in our homeschool, and even more so now they have the Generation Genius science kits available.
They have been a game-changer for our homeschooling journey, and you are going to love them too.
As a homeschool mom, I'm always on the lookout for engaging and educational resources to supplement my son's learning, and let me tell you, this kit is an absolute gem!
Now, I know what you might be thinking. "But isn't science experimentation messy and complicated?"
Trust me, I've had my fair share of failed experiments and kitchen mishaps, but the Generation Genius home science kit takes all the guesswork out of the equation.
Carry on reading to see why Generation Genius is now our favorite homeschool science kit.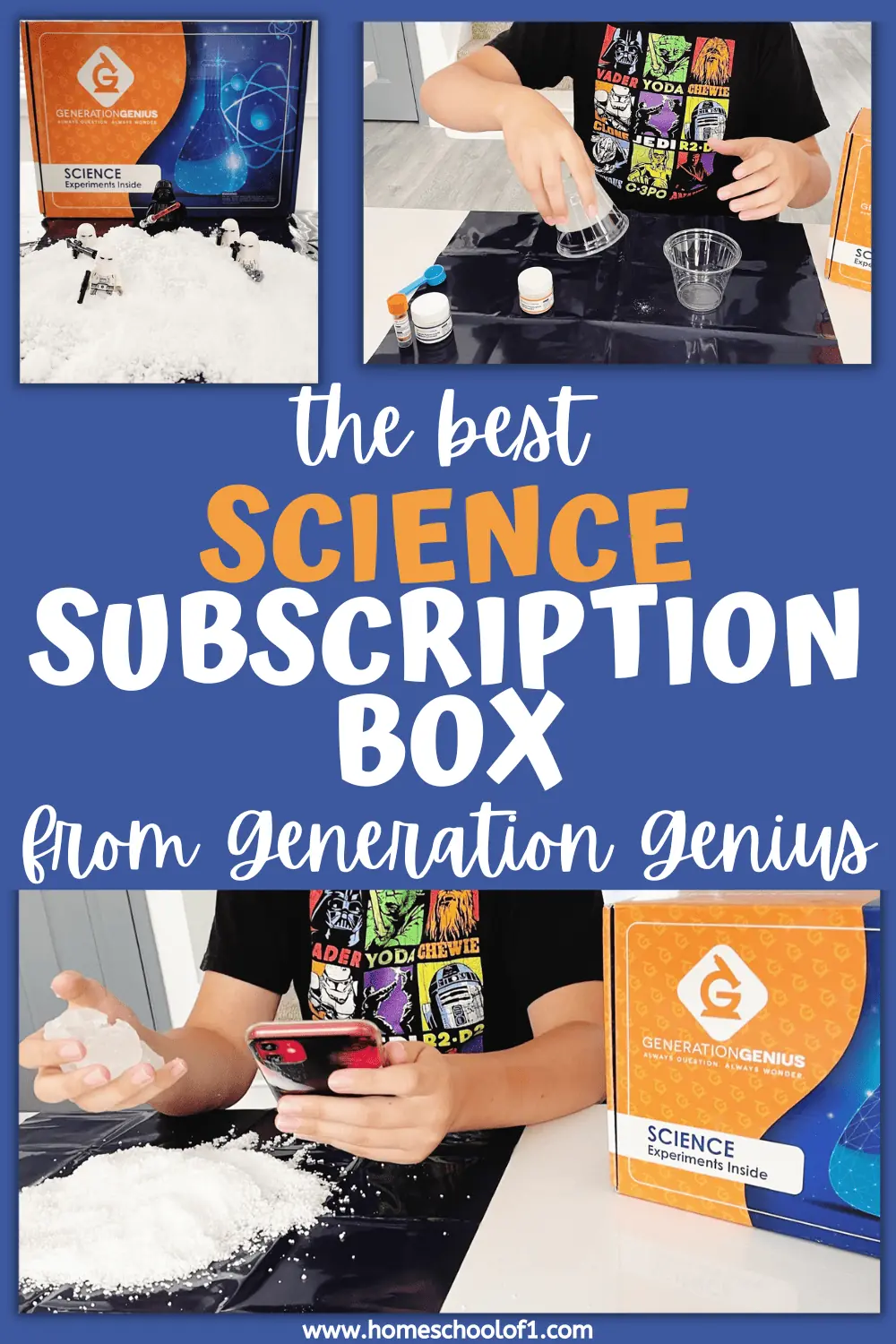 **Disclosure: I was compensated for my time to write this post. As always, all thoughts and opinions are my own. I only share resources that I would use with my own family and those that I believe other homeschool families will enjoy. There may be affiliate links in this post.**
What is Generation Genius?
If you haven't heard of Generation Genius before, let me give you a quick rundown.
It's an online platform filled with incredible math lessons and science videos designed specifically for kids. My son stumbled upon their science videos when he was in 4th grade, and he was instantly hooked.
From learning about atoms and chemical reactions to exploring the mysteries of the human body. These videos make science come alive in a way that textbooks simply can't.
You can try 5 free lessons (no credit card required) for the math and science videos.
But here's the exciting part: Generation Genius didn't stop at just creating captivating videos.
They took it a step further and introduced their home science kit, which brings hands-on experiments right to our doorstep.
I mean, how cool is that? It's like having a science lab right in our living room!
It's suitable for kids aged 9 years old and above.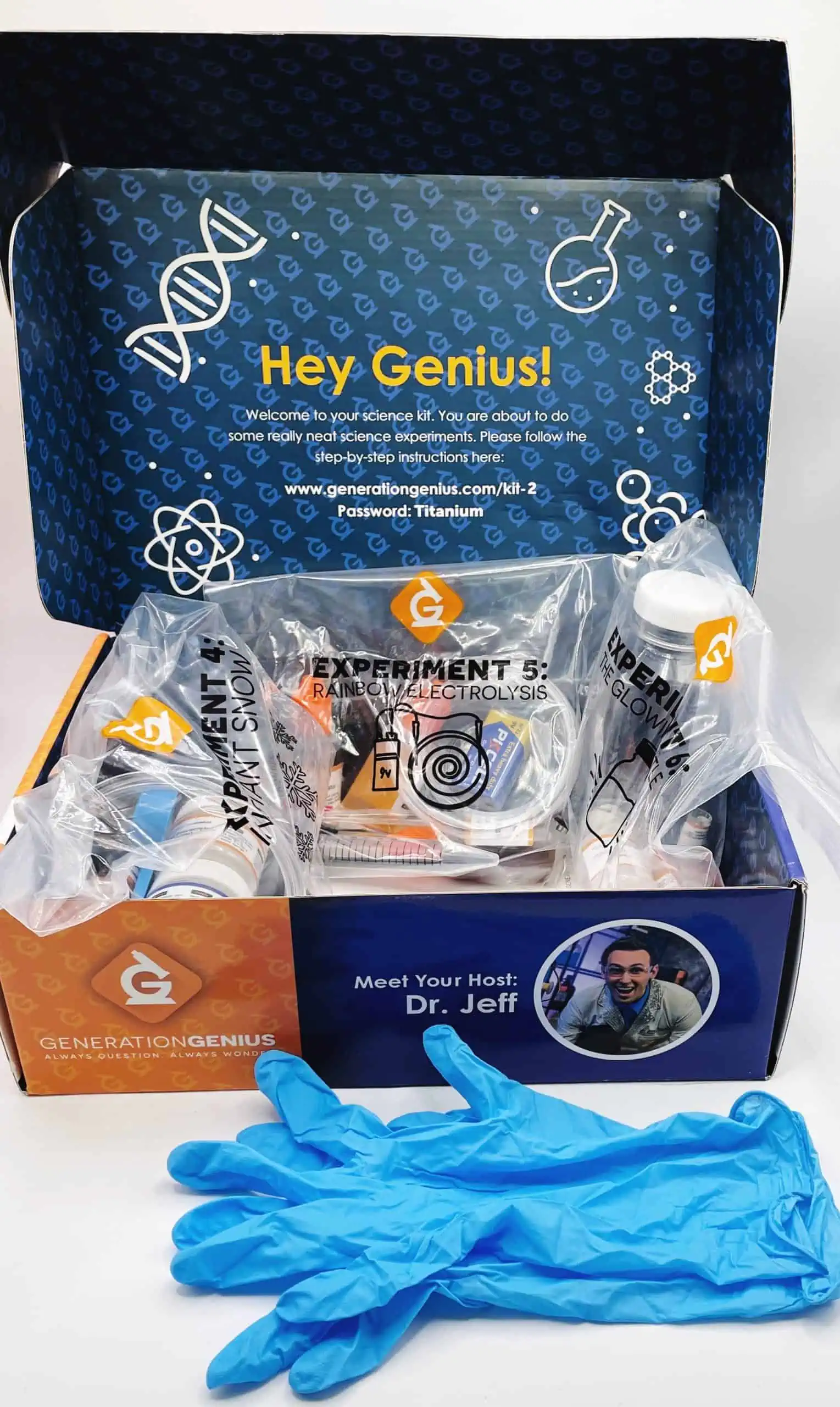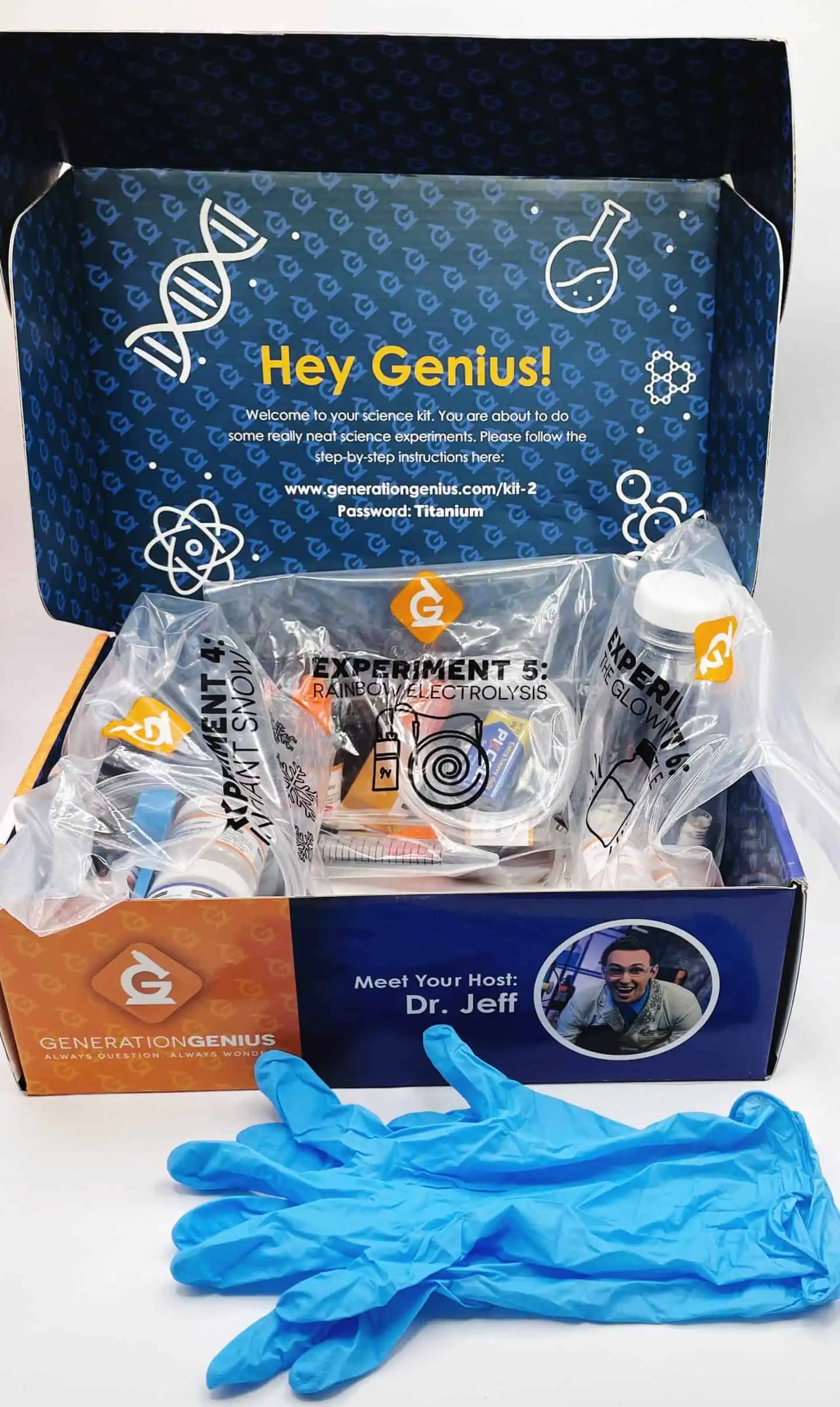 Are the science experiments safe?
Absolutely! The home science experiments provided by Generation Genius are designed with safety as a top priority.
The team behind Generation Genius understands the importance of ensuring that children can engage in hands-on activities in a safe and controlled environment.
Each experiment included in the home science kit is carefully curated to use safe materials that are commonly found at home or easily accessible. They prioritize using non-toxic substances and provide clear instructions on how to handle and dispose of any materials involved.
It's important to remember that parental involvement and supervision are key when conducting any science experiment at home, regardless of the source.
By actively participating and overseeing the experiments. You can ensure that your child has a safe and enjoyable experience.
What age are the science kits suitable for?
The Generation Genius home science kits are designed for children aged 9 and above. My son is 13 years old and working on high school credits and he LOVES it.
The experiments are designed to be engaging, educational, and stimulating, fostering curiosity and critical thinking skills.
Younger students may require additional assistance and guidance from parents, however, my son completed this completely on his own.
Carry on reading for our detailed review.
What's included in each science box?
Every Generation Genius home science kit comes with a variety of materials and resources to support hands-on learning and exploration.
While the exact contents may vary depending on the specific kit you receive, here are some common elements you can expect to find in each kit:
The kit includes all the necessary materials and supplies required to conduct the experiments. This may include test tubes, pipettes, measuring spoons, batteries, magnets, wires, chemical substances (safe and age-appropriate), and more.
You'll receive a password to the online instructions that provide step-by-step guidance on how to conduct each experiment.
Each home science kit contains 3 experiments.
So, get ready for hands-on scientific adventures with the Generation Genius home science kit. Where learning becomes an interactive and captivating experience!
Generation Genius science kit review from a homeschool mom
What I truly love about this kit is how it sparks curiosity and actually makes my son smile!
It goes beyond the textbook knowledge and encourages him to ask questions, make observations, and draw conclusions.
It's a hands-on approach to learning that truly sticks with him.
So, if you're looking to ignite a passion for science in your homeschooler or simply want to add some excitement to your science lessons. I highly recommend checking out the Generation Genius home science kit.
It's been a game-changer for us.
We are on our second box and this is the one I am going to review below.
Generation Genius Step-by-Step Instructions
Inside the box lid, it tells you where to find the step-by-step instructions along with the password. The kids can either watch the video (which we did) or you can read them with pictures showing the steps.
My first, and only, complaint was going to be the autopause on the video.
My son is 13 years old and like me is very impatient! When he went through the video next to me, we were both getting frustrated with the video pausing after each part.
However, as I came to write the review I realized that he could have easily turned that off!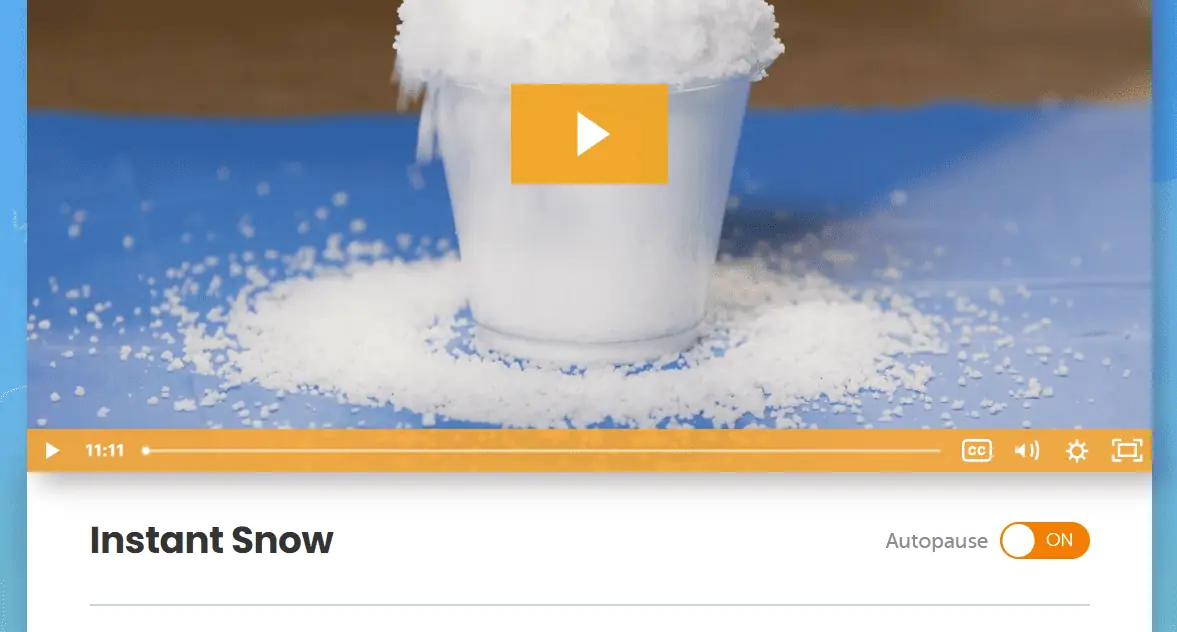 The toggle is clearly located under each of the videos.
If you are working with younger children though the pause is excellent. It gives the children time to add water to the cups or to prepare something.
Experiment 4: Instant Snow
The first experiment in kit 2 is making instant snow.
If you have teenagers you will understand what I am about to say, if you don't yet, please skip past this……. My teenage son is super grumpy, rarely smiles unless he is gaming or with friends, and basically grunts his way through homeschooling. Plus hands-on science is probably his least favorite subject.
Look at his face, you might struggle to see it, but I promise you this is a huge deal. He is smiling!
He was so amazed when he could turn his cup of water upside down and it did not spill out. Oh, I should add, unlike most teenagers, he absolutely hates mess and getting dirty so he really didn't want to try tipping the water all over the table.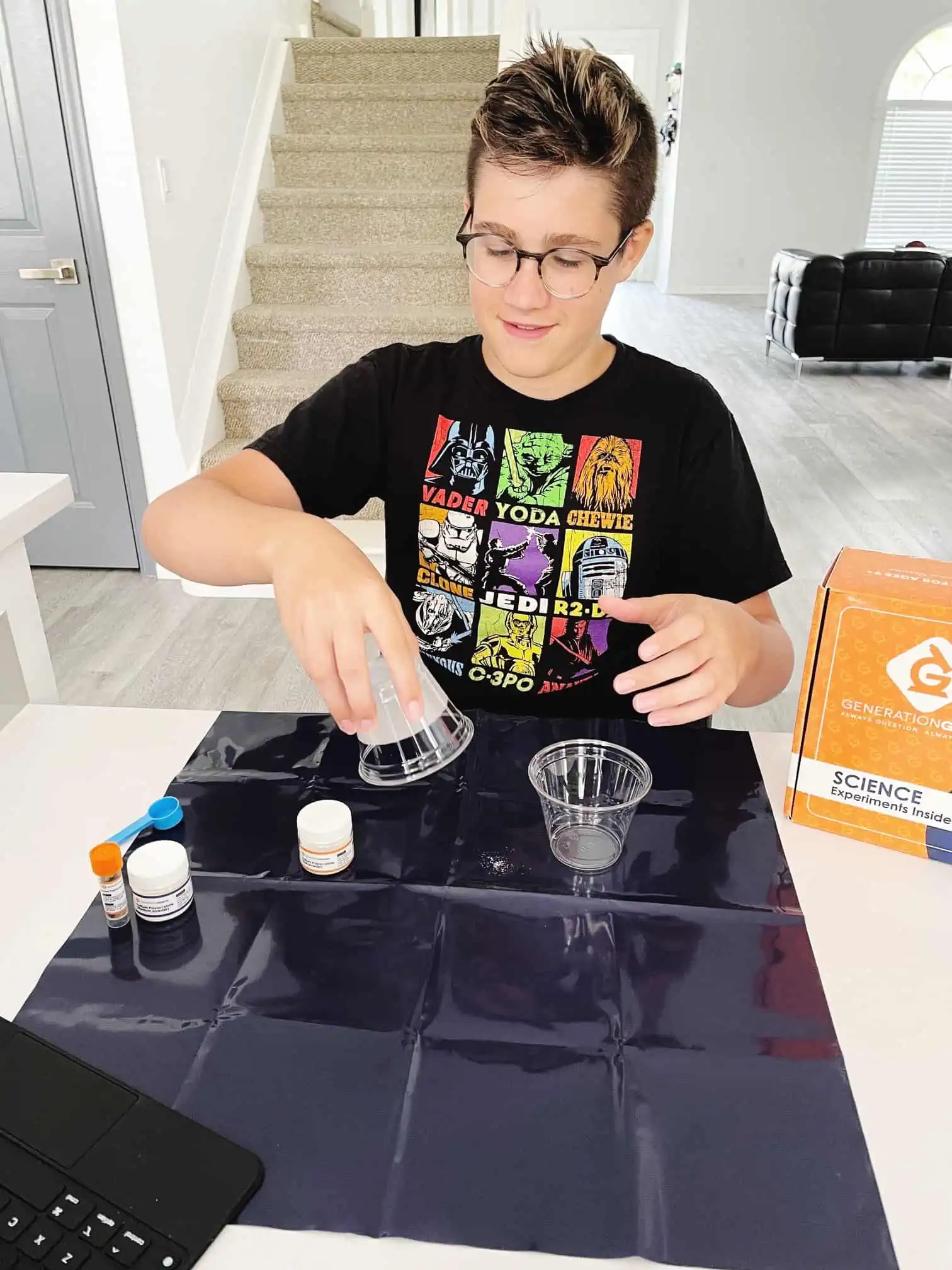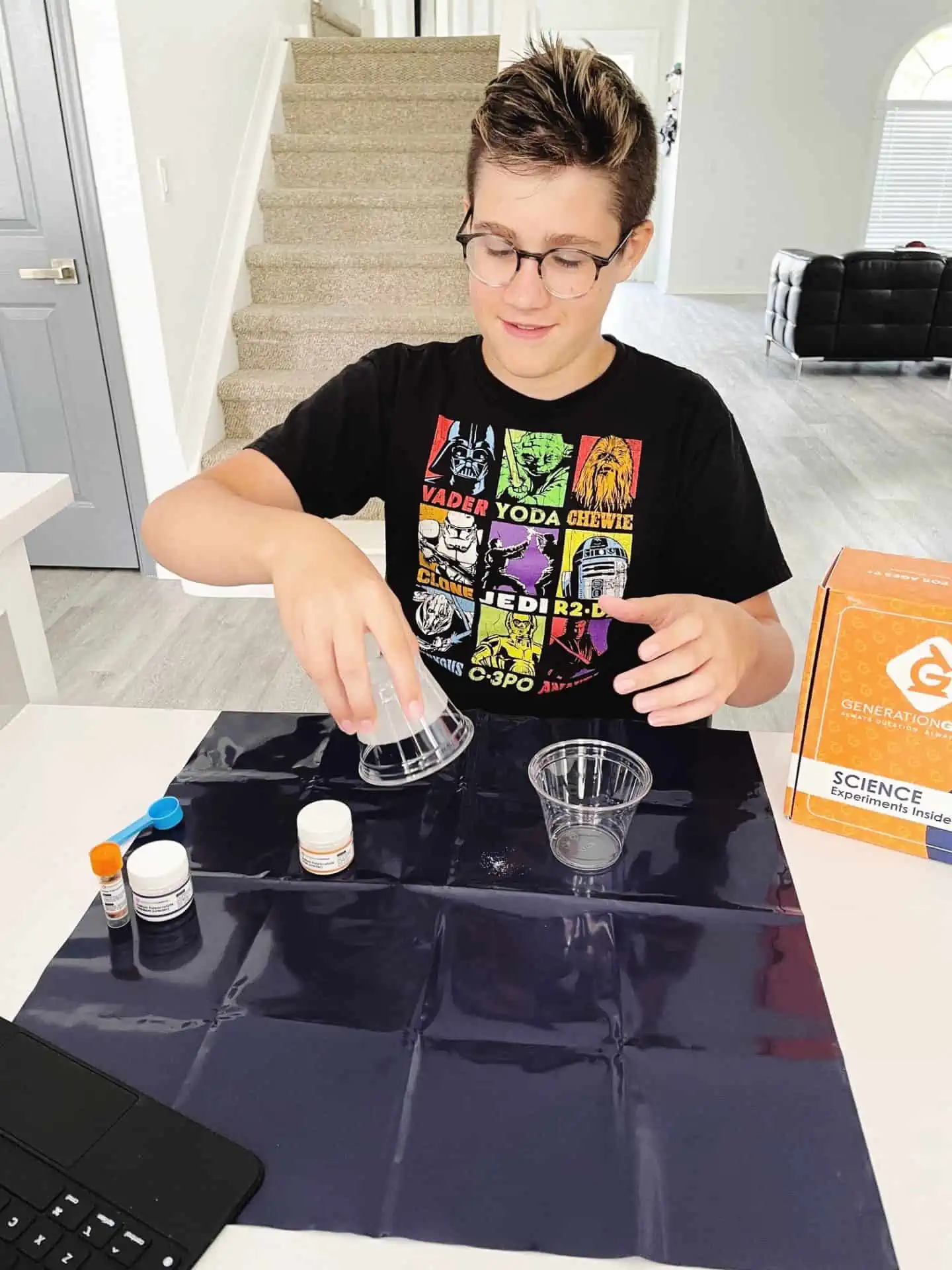 The second experiment was making snow.
Now I am not sure what it was about it that amazed him so much, maybe it was Dr. Jeff. As I have made fake snow before at Christmas time. But he loved it so much we are having to keep the rest of the powder for December.
He loved it so much, not only did he Facetime his Dad who was at work, and told him all about the experiments, he then proceeded to get his Lego minifigures and play with them!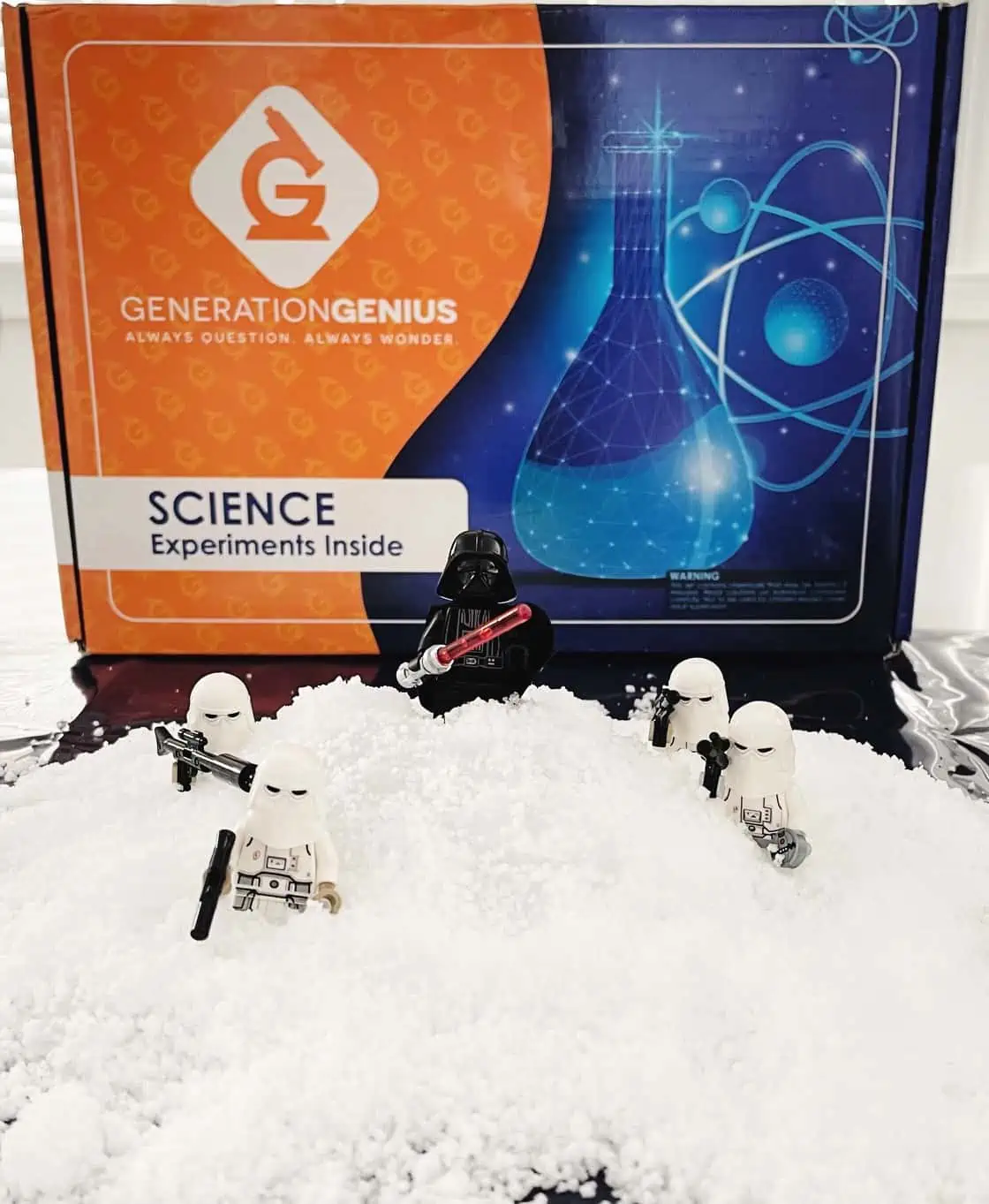 Experiment 5: Rainbow Electrolysis
The next experiment is using a battery and some lead to change the color of 3 different liquids.
We have done this experiment before but Dr. Jeff is so engaging and upbeat Freddie spent about an hour creating pictures with it.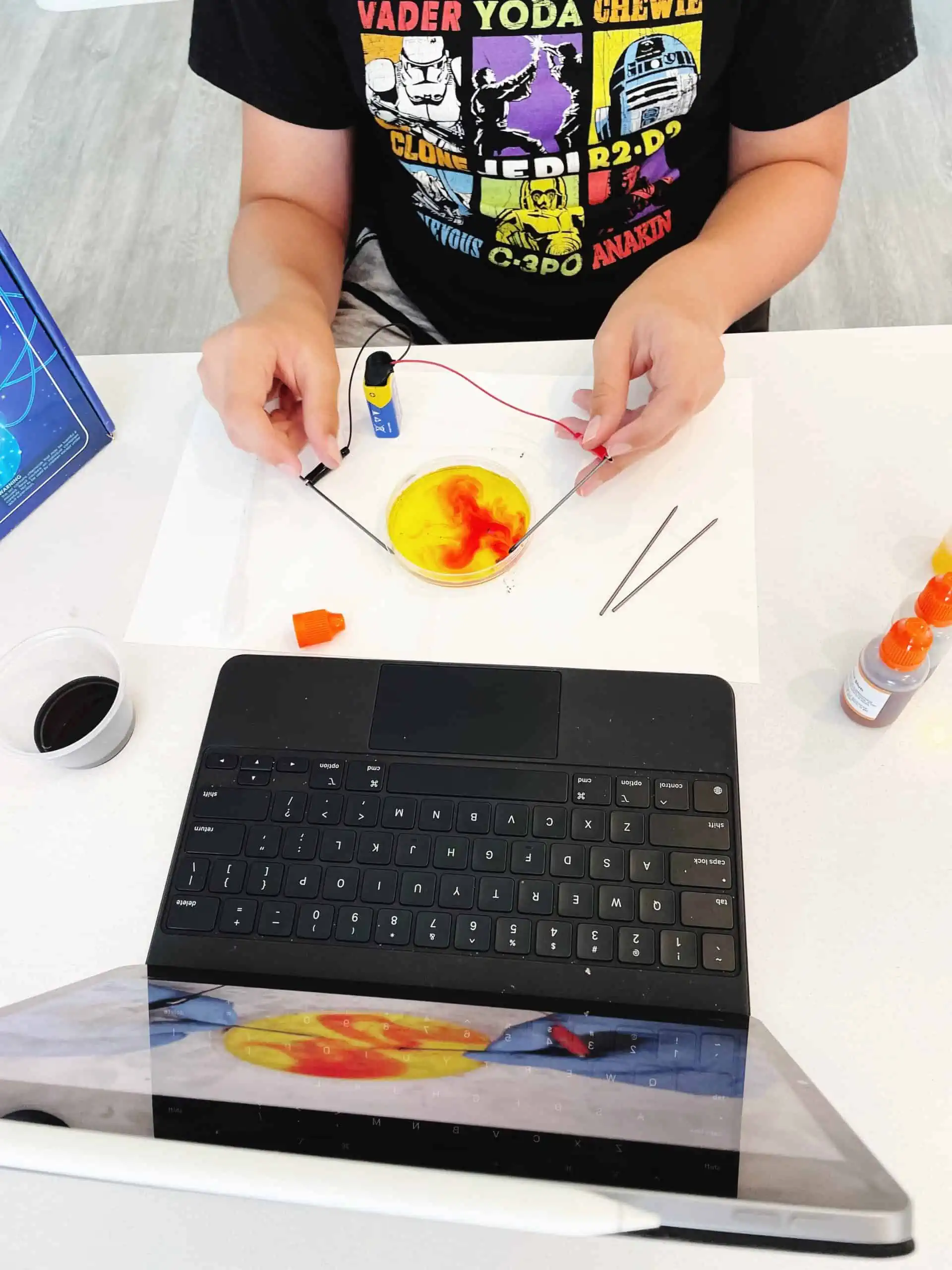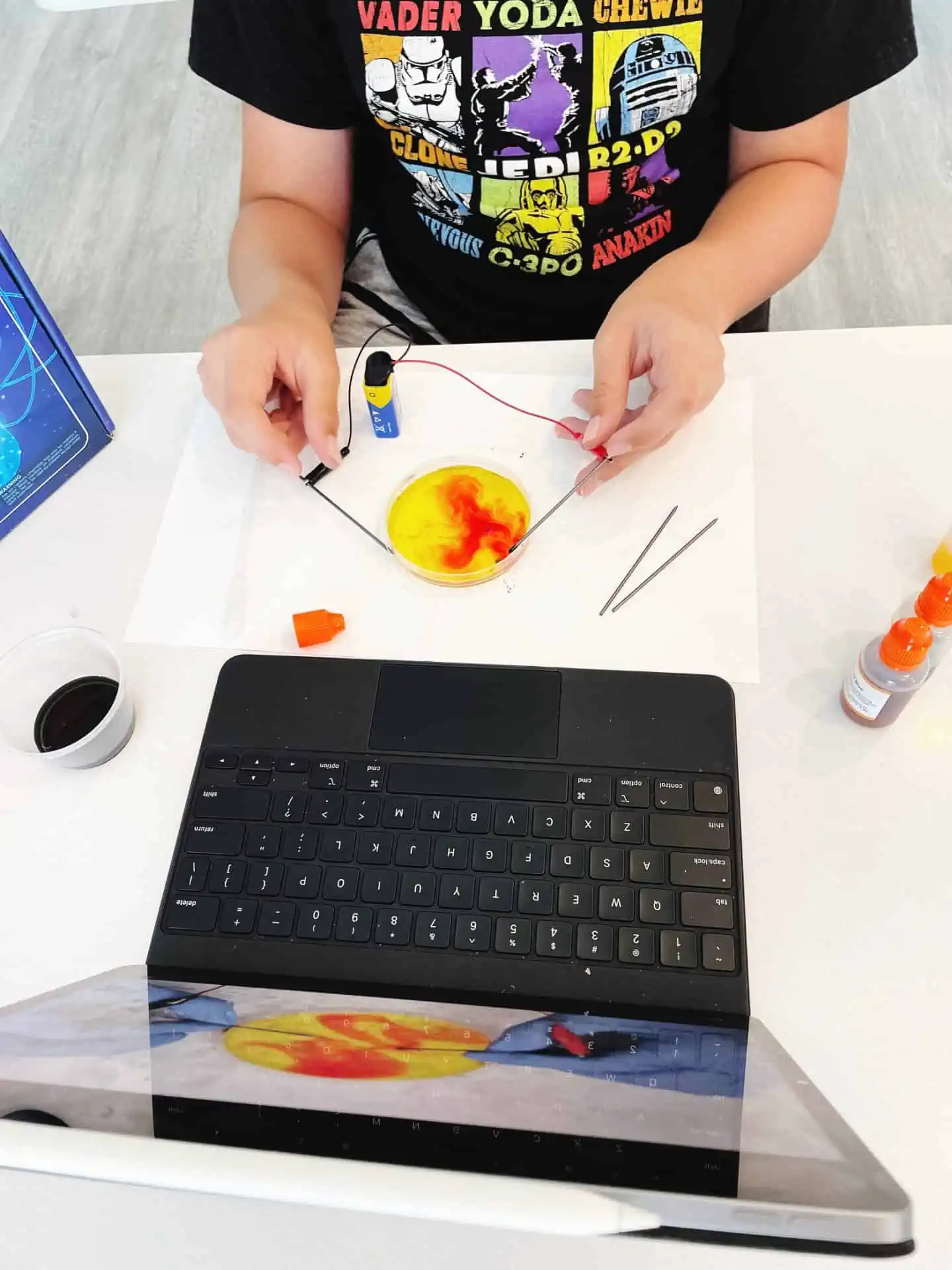 Experiment 6: The Glowing Bottle
The final experiment was creating two different glow-in-the-dark liquids. The photos below absolutely do not do this experiment justice.
We stood in my closet with the doors closed and it was honestly pitch black when we did the green bottle, and it completely lit the room up.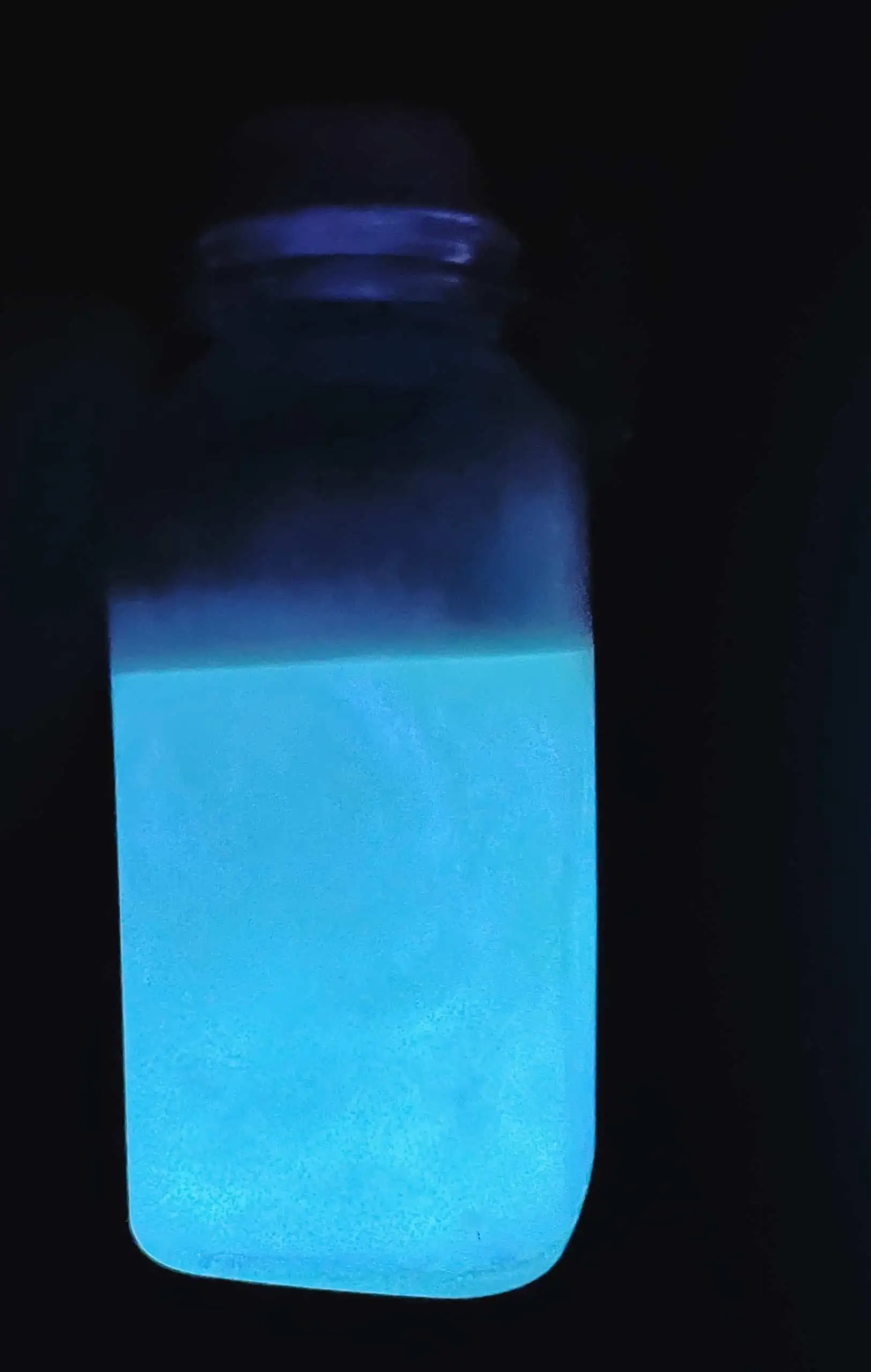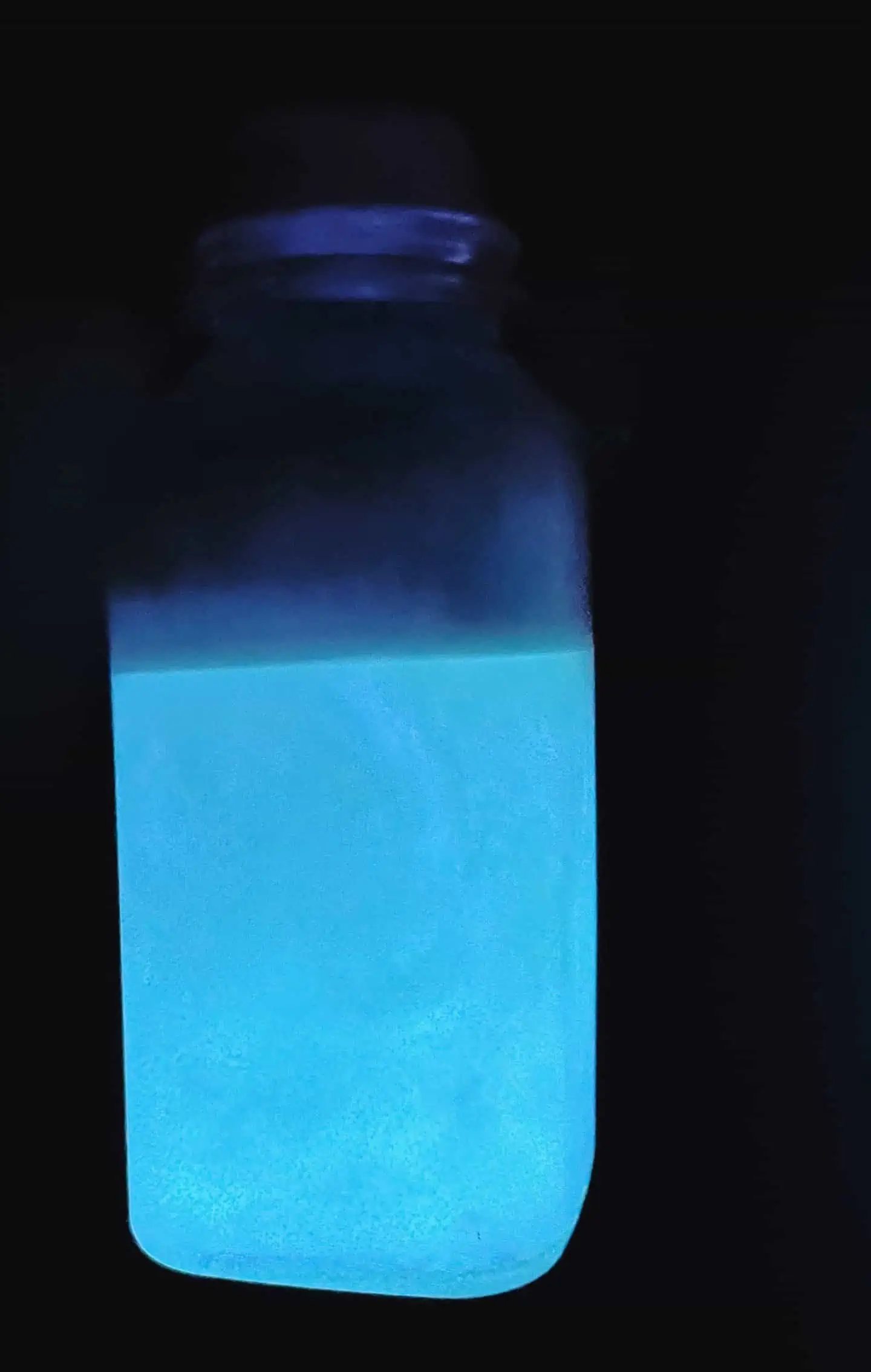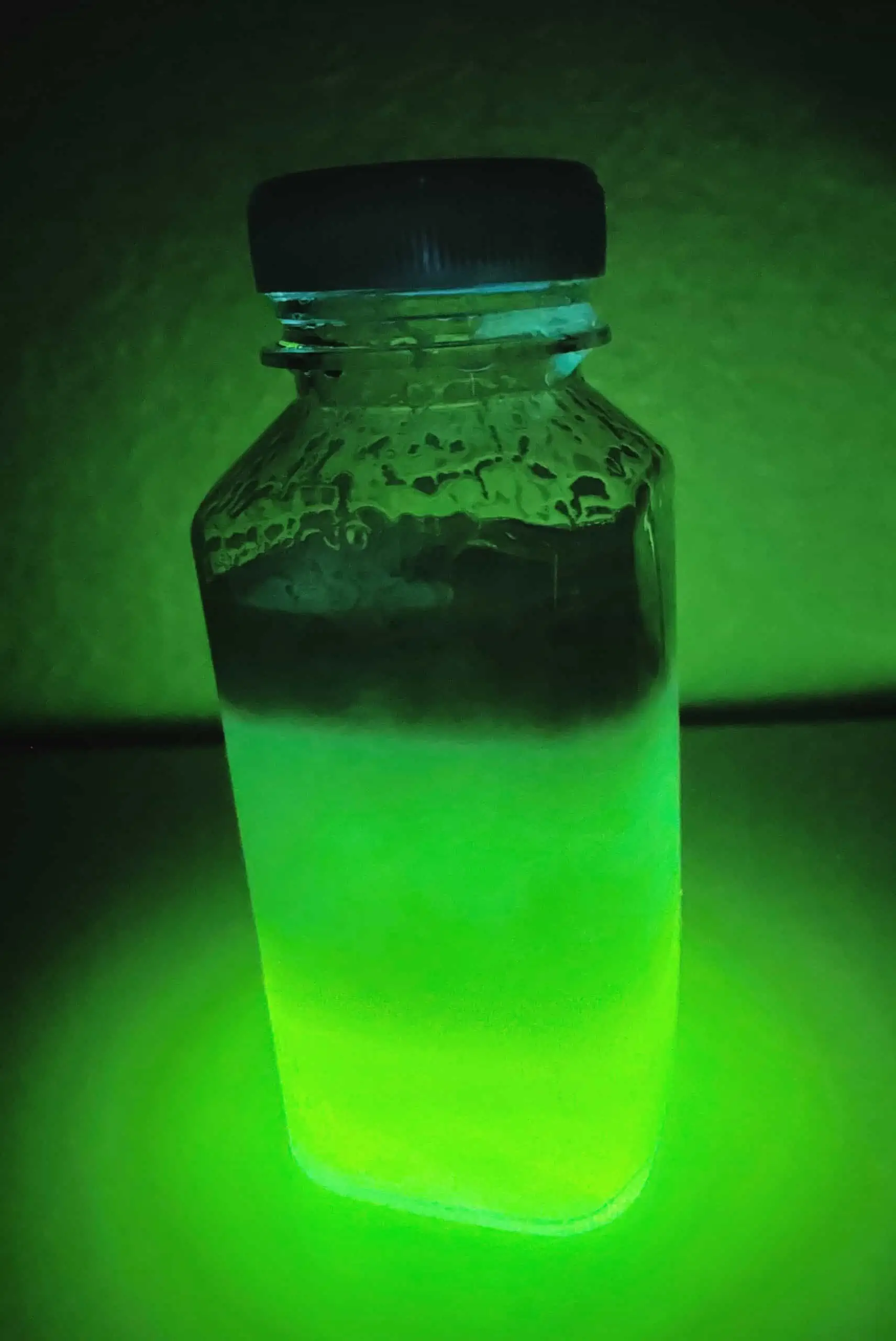 Unrippable Paper
The un-rippable paper is not one of the experiments, but it comes with every science kit.
Freddie was so convinced he would be able to rip the paper, he continued for over an hour……. and no he couldn't! Again, look he is smiling!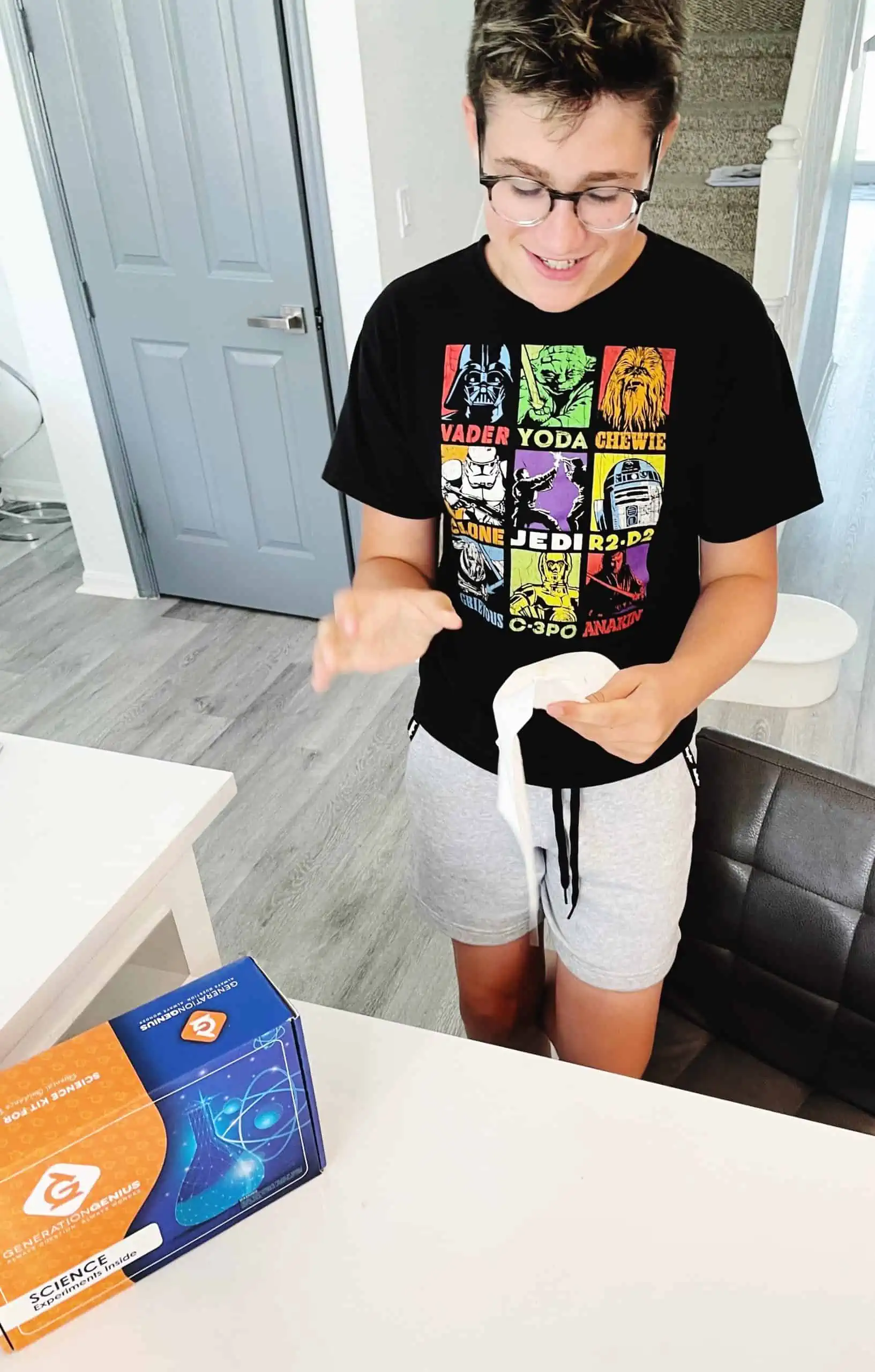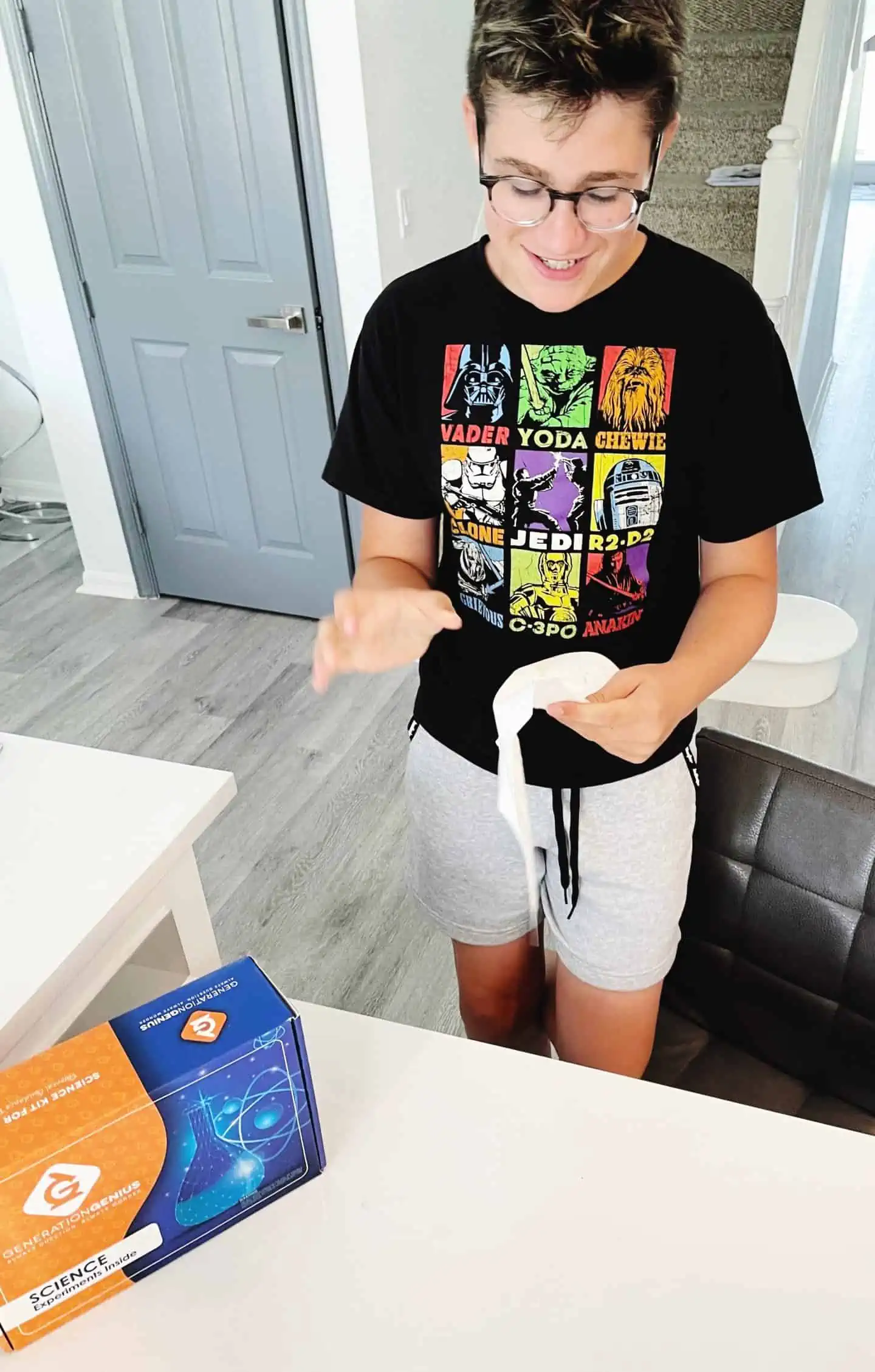 How much is the home science kit?
The price of the home science kit is also excellent. Of course, the longer you subscribe the cheaper the kit is. So if you order for 6 months they are only $29.95/month with free shipping.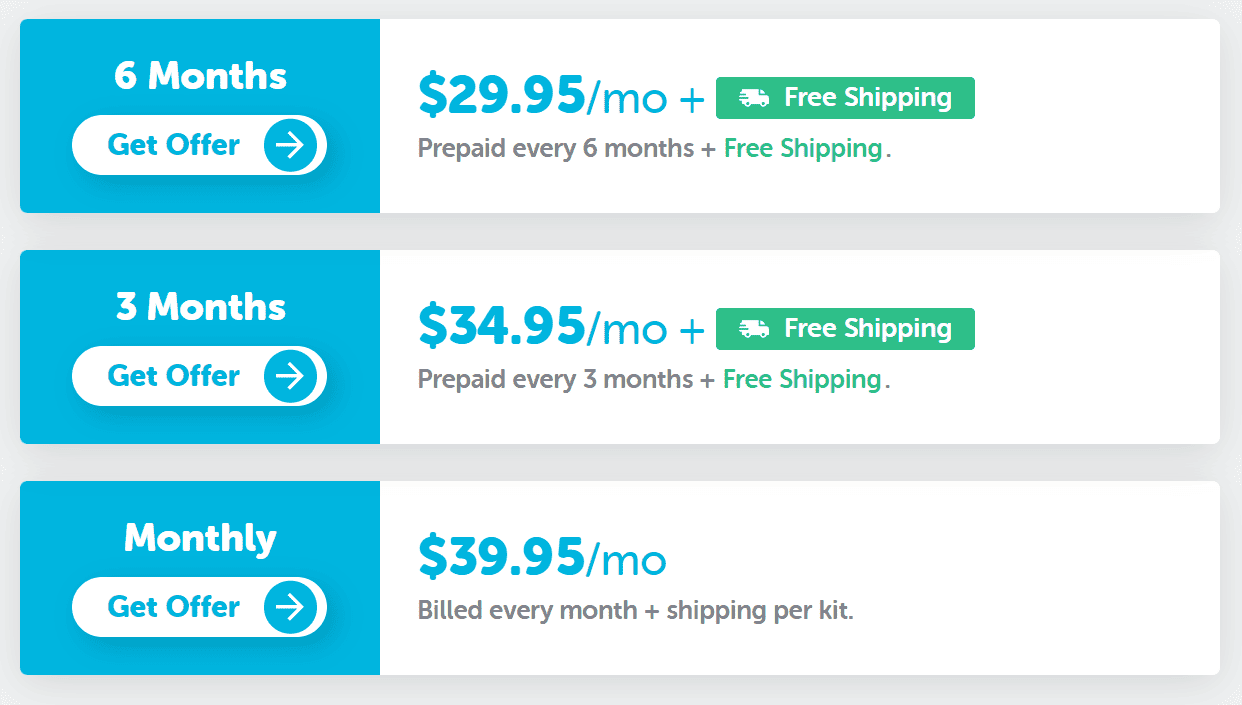 Is Generation Genius worth it?
Yes, yes, yes! The Generation Genius home science kit is totally worth it. I haven't seen my son smile this much while doing school in a long time.
But even if you don't enjoy it (I promise you, you will though) they have a 100% money-back guarantee if you don't.
Get your Generation Genius home science kit today, you won't regret it.
Last Updated on 11 July 2023 by homeschoolof1