21 Best Homeschool Science Kits
Adding homeschool science kits to your school week is one of my top homeschool tips.
Science is one of those subjects or at least for us where it doesn't come naturally. So I am always looking for ways to make it more fun for my son.
Science and stem should not be boring. Playing with these awesome science kits is the best and easiest way for us to have fun within our homeschool.
These science kits for kids are aimed at children aged 8 and above. I have also included monthly science kits that we love for STEM.
We use these homeschool science kits as a fun supplement to our homeschool science curriculum.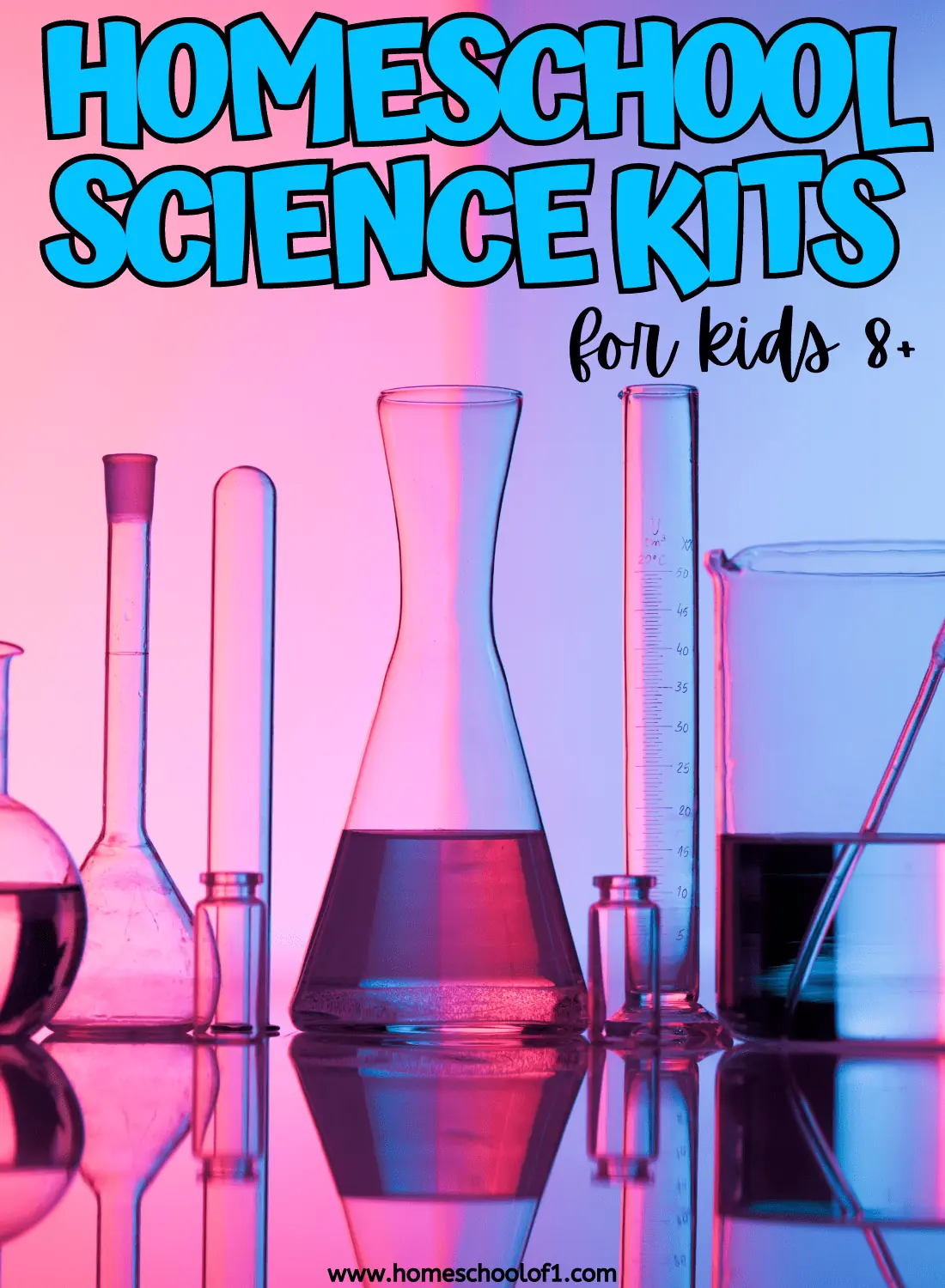 **There may be affiliate links in this post. You can read my full disclosure at the bottom of the page.**
Science kits for homeschool
There are many science kits available for homeschoolers to use as part of their science curriculum.
If you are unsure what the right science kit is for your homeschool, I highly recommend this awesome science kit selector tool from Home Science Tools. We get all of our science supplies and homeschool science labs from them and they are great.
You can choose by age, grade, or science subject you are interested in.
You will also enjoy our favorite free printable science worksheets that can be used with these kits.
What do science kits teach kids?
Science kits teach kids a wide range of concepts and skills related to STEM (Science, Technology, Engineering, and Mathematics).
They provide hands-on experiences that help kids understand scientific principles, develop critical thinking, problem solving skills, and foster curiosity.
Through experiments and activities, science kits cover topics such as chemistry, physics, biology, earth sciences, and more, making learning enjoyable and interactive.
Homeschool science kits encourage kids to explore real world phenomena. Conduct experiments, and make observations, enhancing their understanding of how the natural world works.
Best science kits for kids
These will make perfect science gifts for teenagers for an upcoming birthday, or even Christmas.
What are your favorite kid's science kits? Please let me know in the comments.
Last Updated on 9 September 2023 by homeschoolof1