What's Your Pirate Name Free Printable
With Talk Like a Pirate Day just around the corner or a fun pirate celebration on the horizon, the what's your pirate name free printable is your secret weapon for adding an extra dose of adventure to your event.
This exciting printable takes the anticipation to new heights as it crafts personalized pirate names, tailored uniquely for each participant.
How does it work? By utilizing the first letter of your first name and the month of your birth, you'll be bestowed with a name that captures the spirit of the high seas and adds a touch of whimsy to your event.
Whether you're planning Talk Like A Pirate Day activities or organizing a swashbuckling pirate birthday party. This fun printable is your secret weapon for creating a memorable and engaging experience.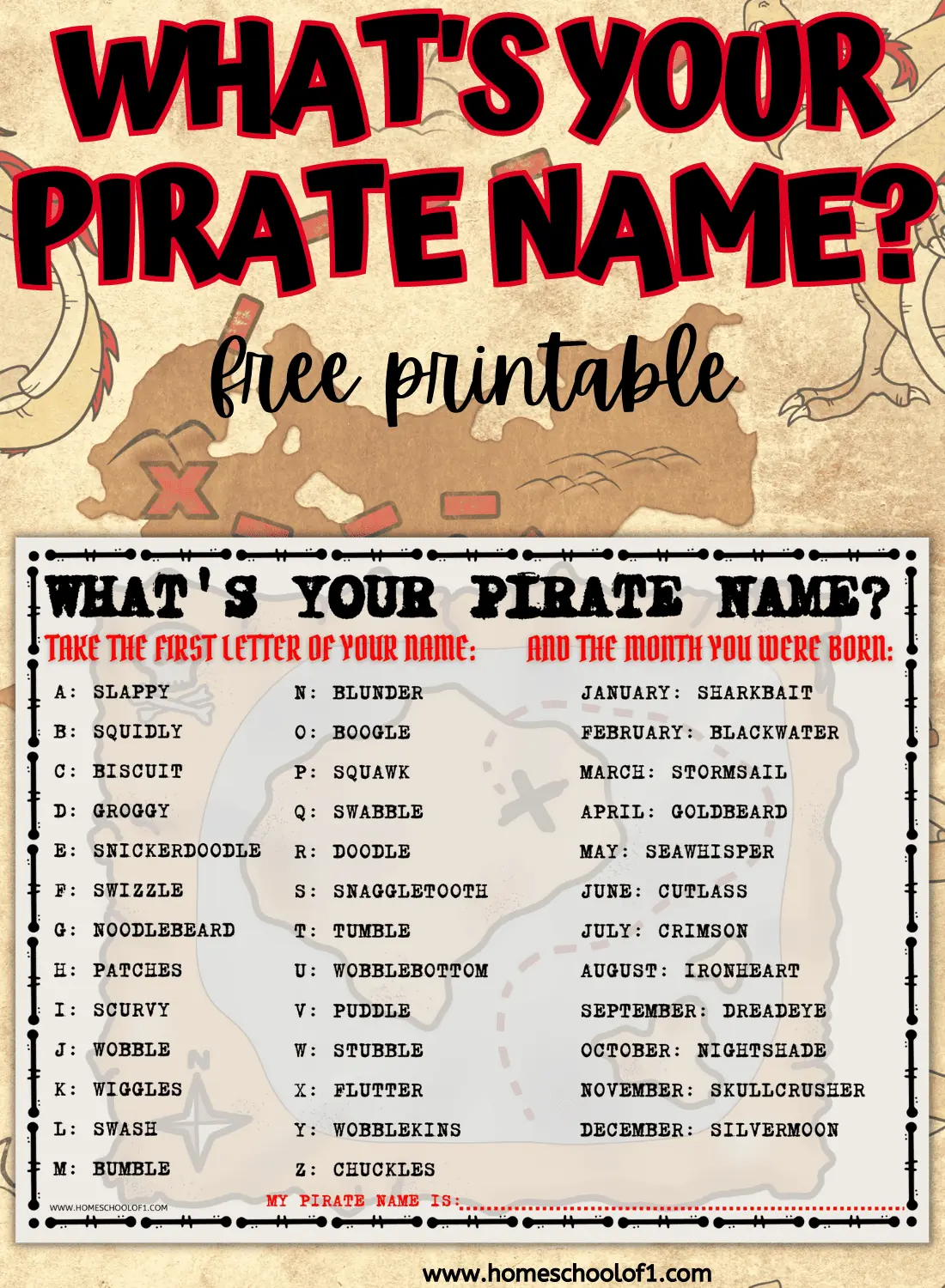 **There may be affiliate links in this post. You can read my full disclosure at the bottom of the page.**
Pirate name generator
Ahoy, young adventurers! Talk Like a Pirate Day offers the perfect opportunity to infuse some maritime merriment into your activities. And what better way to do so than with the pirate name game?
This engaging tool is designed to make the day even more special by giving participants a pirate identity that's uniquely their own.
Each name has been carefully crafted to capture the essence of the pirate life, full of adventure, excitement, and a healthy dose of silliness.
Using the free pirate name generator is a breeze. Here's how you can make your Talk Like a Pirate Day or pirate themed party a memorable experience:
First Name: Use the first letter of each participant's name to generate the first part of their pirate name. For example, Aiden would become Slappy.
Birth Month: Match the given first name with the participant's birth month to complete their unique pirate identity. For example, if Aiden's birthday was in September his pirate name would be Slappy Dreadeye!
Set the Scene for Adventure: Incorporate the generated pirate names into your plans. Use them for classroom activities, party invitations, decorations, or any other way that suits your event's theme.
Add this to your pirate games for kids and you will all have a blast.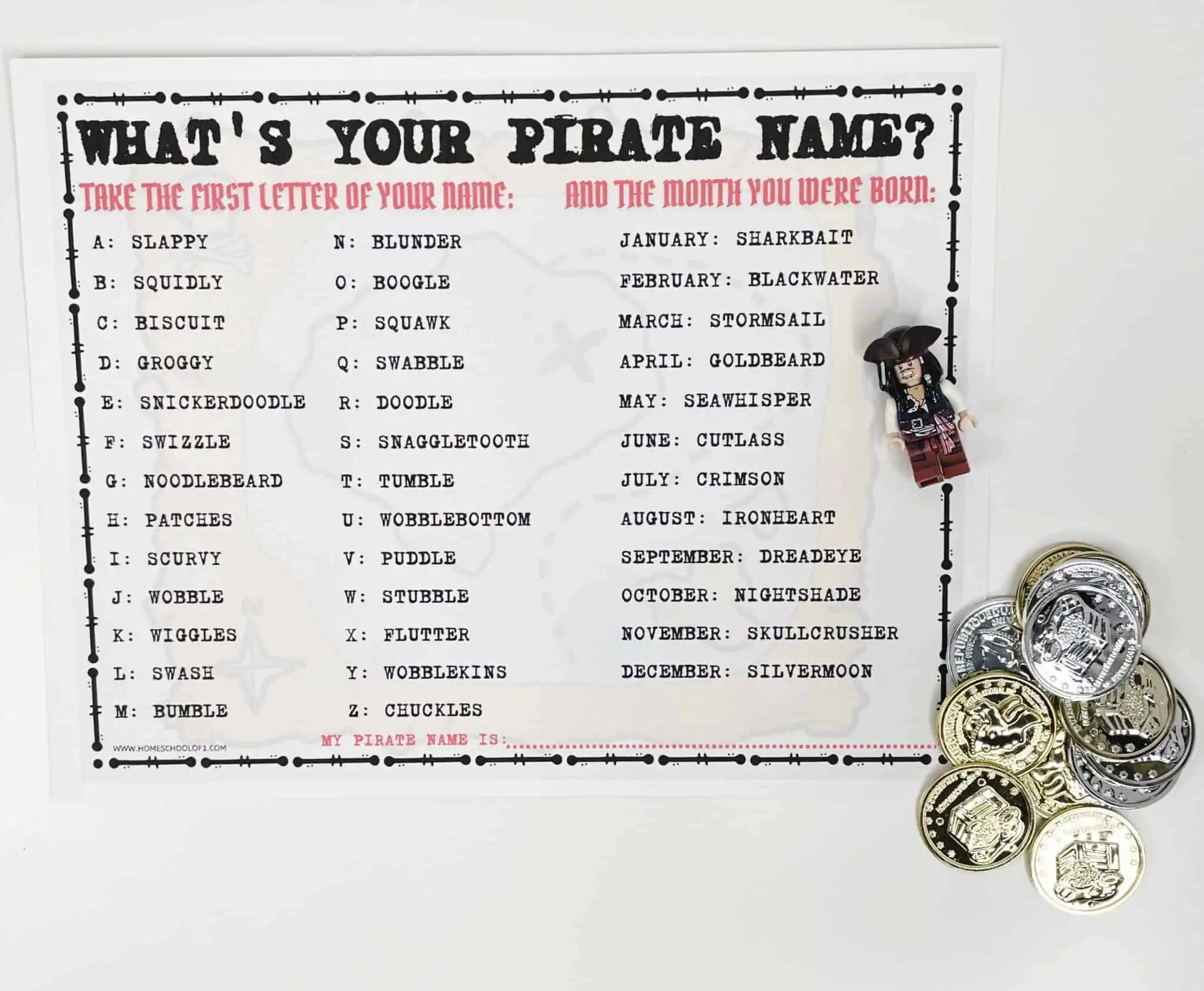 Pirate Books
How I Became a Pirate
Pirate Stew
Who Was Blackbeard?
A Year on a Pirate Ship (Time Goes By)
The Pirates Next Door
Pirates Magnified: With a 3x Magnifying Glass
If you're looking for ways to enhance the pirate-themed experience, consider diving into these exciting pirate books for kids:
Enhance the Experience with Pirate Research Worksheets
Have even more fun in the classroom with these pirate themed printables: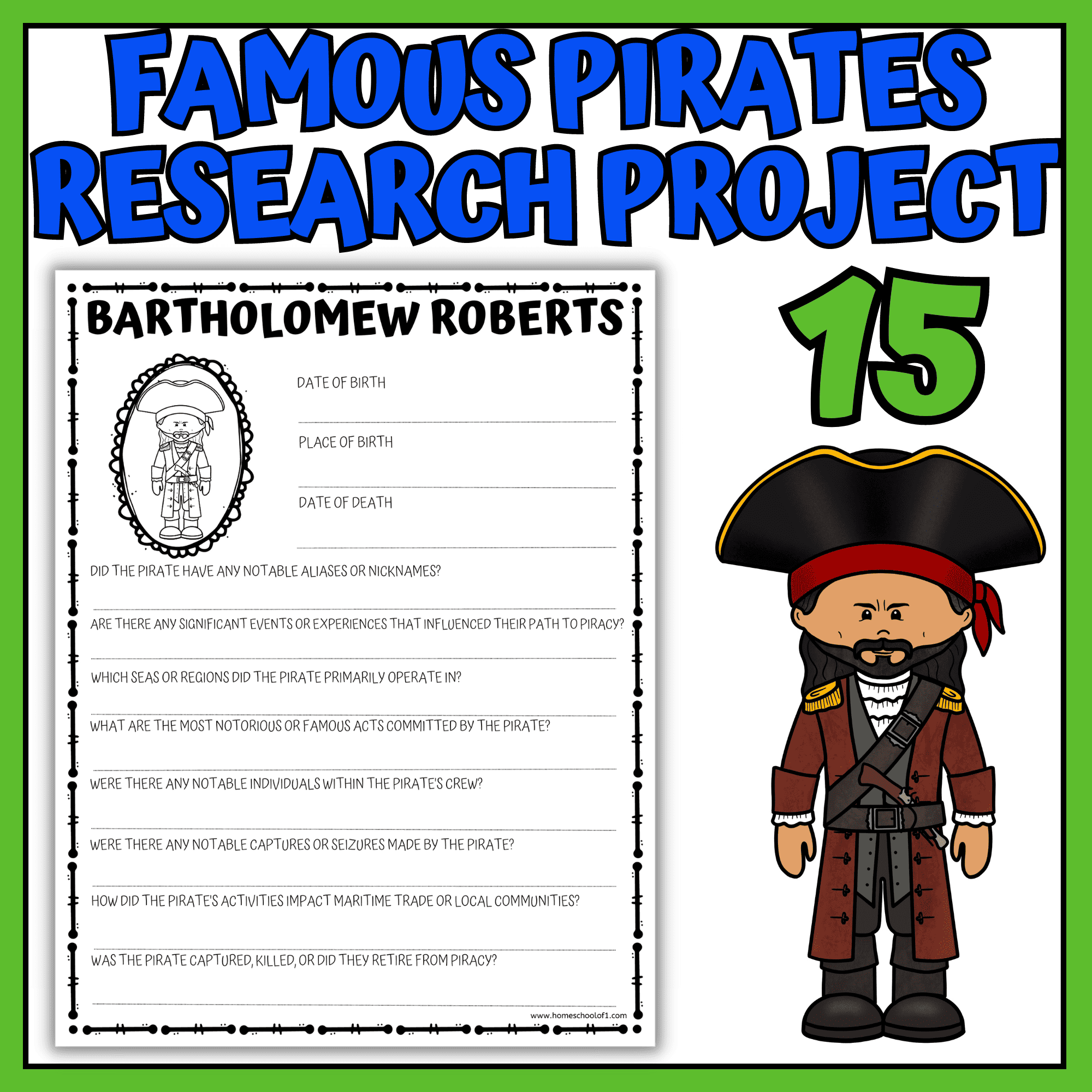 Pirate Research Worksheets

Pirate alphabet worksheets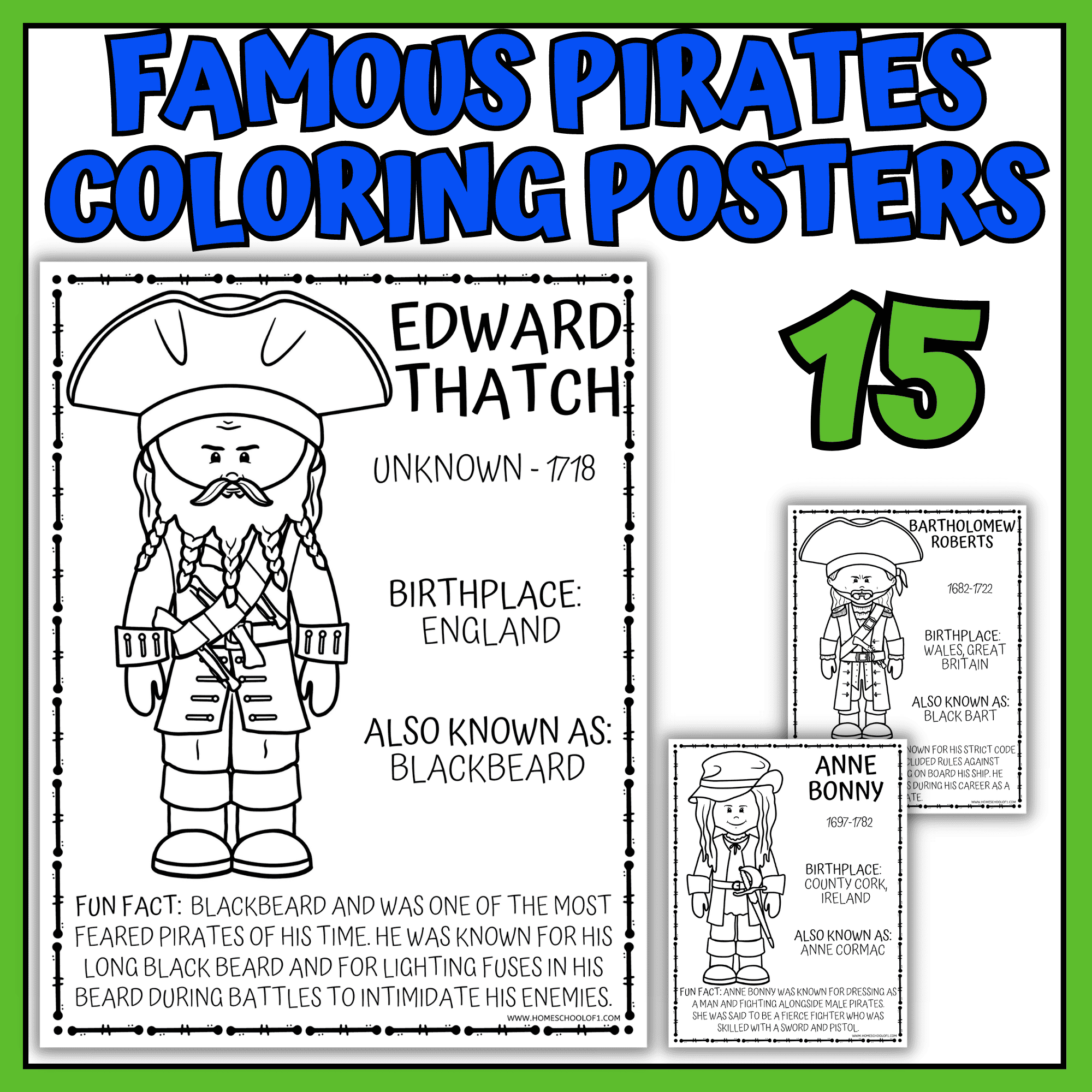 Famous pirate coloring pages

Tips for downloading the free files
Below is a blue cloud with an arrow pointing downward. Underneath that is a large sign-up box where you need to add your name and email address, and press I NEED THIS NOW!
Within minutes you will be sent the free PDF directly to your email address, so you can print it out and start using it immediately.
Sometimes emails get a little wonky, so if you can't see it, please check your spam folder where I am sure it is hiding.
Download the free what is your pirate name printable
These worksheets are free to print but are for personal or classroom use only.
Make sure you choose the correct paper size and click on the shrink to fit button. All of our free printables for kids work better when printed on cardstock (this is the one we use and love.)
Last Updated on 2 October 2023 by homeschoolof1