41 Best Pirate Books For Kids of All Ages
Ahoy me hearties! Are your children turning into swashbuckling pirates? If so they are going to love these pirate books for kids.
Talk Like a Pirate Day activities can be enhanced with the addition of pirate books to any reading list, making them a perfect complement to the celebration!
Keep on reading to discover the top 41 pirate books that will capture their hearts this year.
Whether they're independent readers, love read-alouds, enjoy activity books, or seek knowledge through nonfiction. There's a treasure trove of options for every young adventurer.
Get ready to sail into the world of pirates and embark on exciting literary journeys!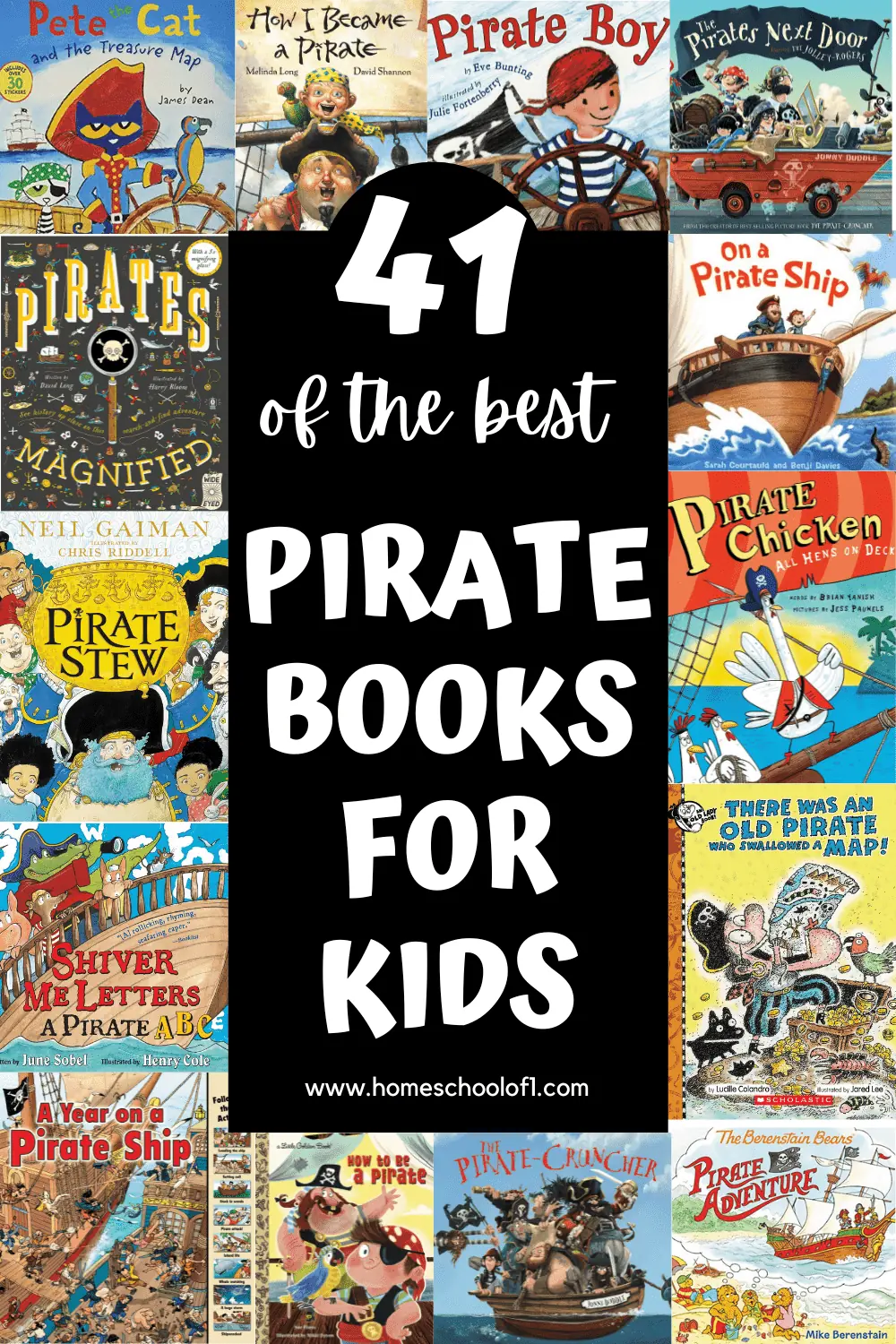 **There may be affiliate links in this post. You can read my full disclosure at the bottom of the page.**
Pirate facts for preschoolers
Pirates had their own special flag called the "Jolly Roger." It had a skull and crossbones on it, which made other ships know they were dealing with pirates.
Pirates loved to go on treasure hunts! They would follow maps and search for buried treasure on remote islands. Check out all of our scavenger hunt printables and have a hunt with the kids.
Some pirates had wooden legs or hooks instead of hands! These were usually because they got injured during their adventures.
Pirates often had parrots as their pets. These colorful birds would sit on their shoulders and say funny things.
Pirates had their own way of talking. They would say "Ahoy!" to greet each other, and "Arrr!" to show they were excited or happy.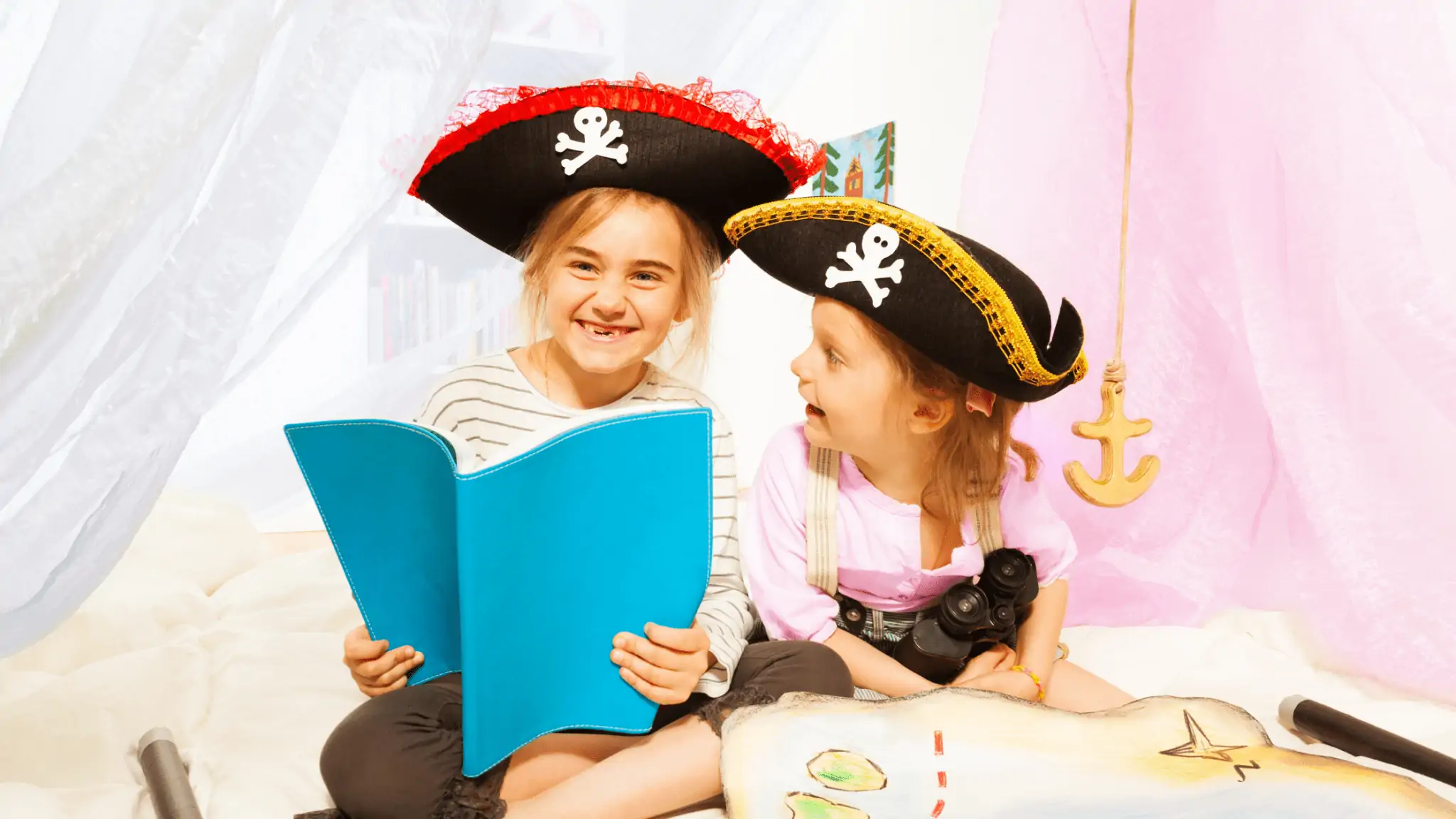 Pirate activities
Ahoy there, young adventurers! Are you ready to set sail on an exciting journey into the world of pirates?
Prepare to embark on thrilling activities that will spark your imagination and bring the spirit of the high seas right into your home!
From challenging your minds with puzzles and pirate games for kids to unleashing your creativity with writing prompts and coloring pages. These fun filled activities promise endless hours of enjoyment for pirates of all ages.
So gather your crew and get ready for a treasure trove of excitement and learning that awaits you in this treasure map of pirate-themed adventures!
Books about Pirates That Kids Will Love
Here you will find the best pirate books for kids, including picture books, read alouds, and independent reading books for older children.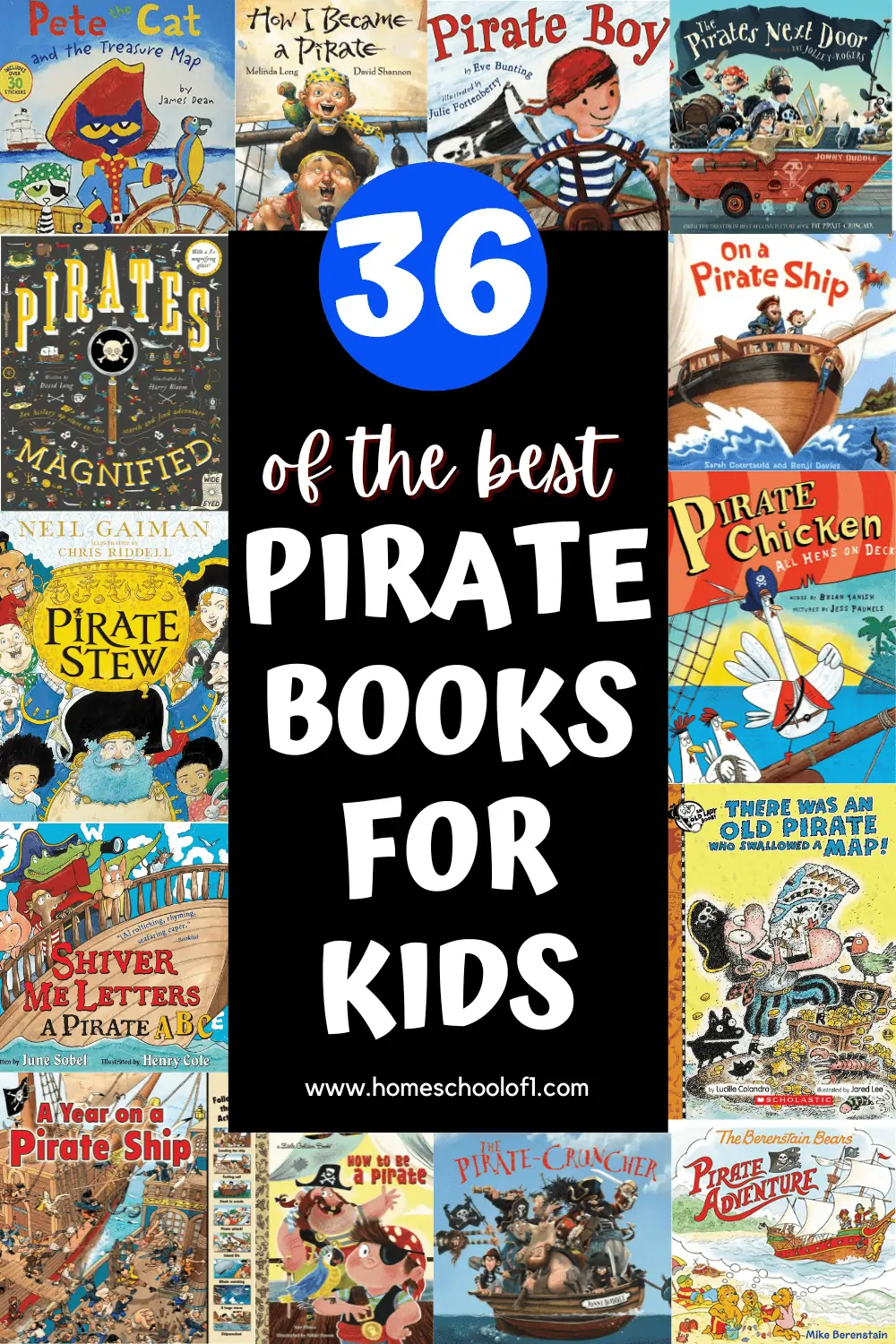 Last Updated on 31 August 2023 by homeschoolof1