36 Best Pirate Books For Kids
Ahoy me hearties! Are your children turning into swashbuckling pirates? If so they are going to love these pirate books for kids.
Pirate books are perfect all year round, but even more so for Talk Like a Pirate Day! Check out what activities we will be getting up to in September. As we homeschool year-round, there are lots of educational resources in the post too.
For even more pirate fun our pirate coloring pages are perfect for celebrating Talk Like a Pirate Day on September 19th! Or any time your little shipmates want to color!
My son absolutely loves reading, check out our favorite book lists for kids there are over 20 book lists included for kids of all ages, for school, for reading, and for every season. Plus lots of free book printables.
Carry on reading to find the best 36 pirate books for kids that they are going to love this year. I have included independent readers, pirate read-alouds, pirate activity books, and nonfiction pirate books. So there really is something for everyone.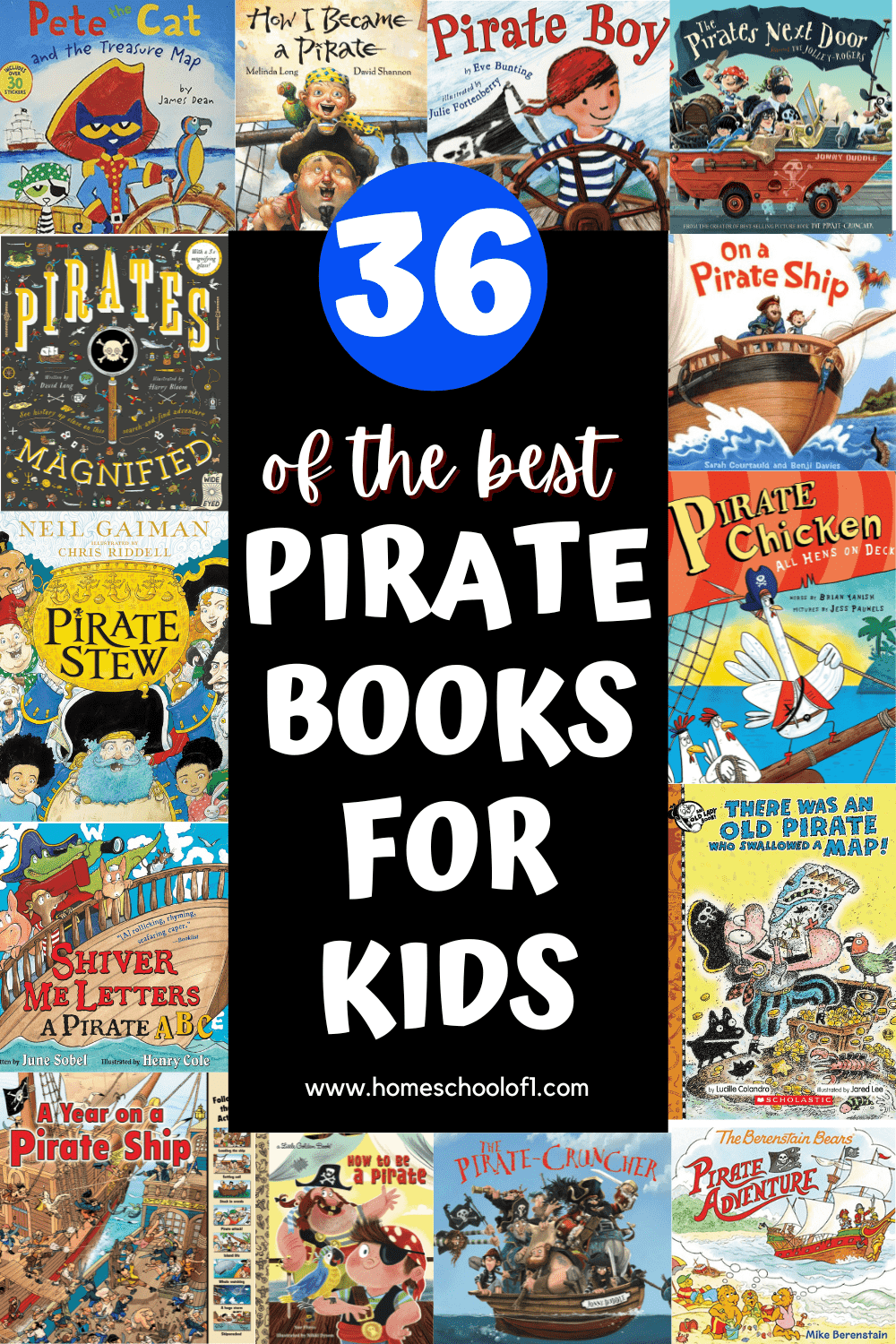 **There may be affiliate links in this post. If you make a purchase (after clicking one of my affiliate links) I'll earn some coffee money, which I promise to drink while supporting your journey. You do not pay a higher price. You can read my full disclosure at the bottom of the page.**
Books about Pirates That Kids Will Love
Here you will find the best pirate books for kids, including picture books, read-alouds, and independent reading books for slightly older children.
The Pirates Next Door is part of a series, with the Pirate Cruncher listed below and they are one of our favorite books of all time. The pictures are amazing, and the storytelling is fantastic.
Scooby-Doo and the Pirate Treasure, what's new Scooby Doo? Well, I think they have found pirate treasure! This is a great book for early readers.
Shiver Me Letters, Pirates ABC's. A fun book if you are currently learning the alphabet with the children.
Shiver me timbers, can you match the correct pirates? I think you are also going to enjoy our free pirate memory game.
Pirate Stew is a wonderful book with rhyming text and an unlikely babysitter, would you want to be babysat by a pirate?
How to be a Pirate with this rhyming picture book your kids will learn all about the pirate ship and how to be a pirate.
A Year on a Pirate Ship is a fantastic interactive picture book that both you and the kids will love.
The Berenstain Bears Pirate Adventure
The Pirate cruncher is part of one of our favorite picture book series starting with the Pirate Next door above.
There Was an Old Pirate Who Swallowed a Map! Wow, that lady sure swallowed a lot! This is based on the old story of there was an old lady who swallowed a shoe, but in my opinion better!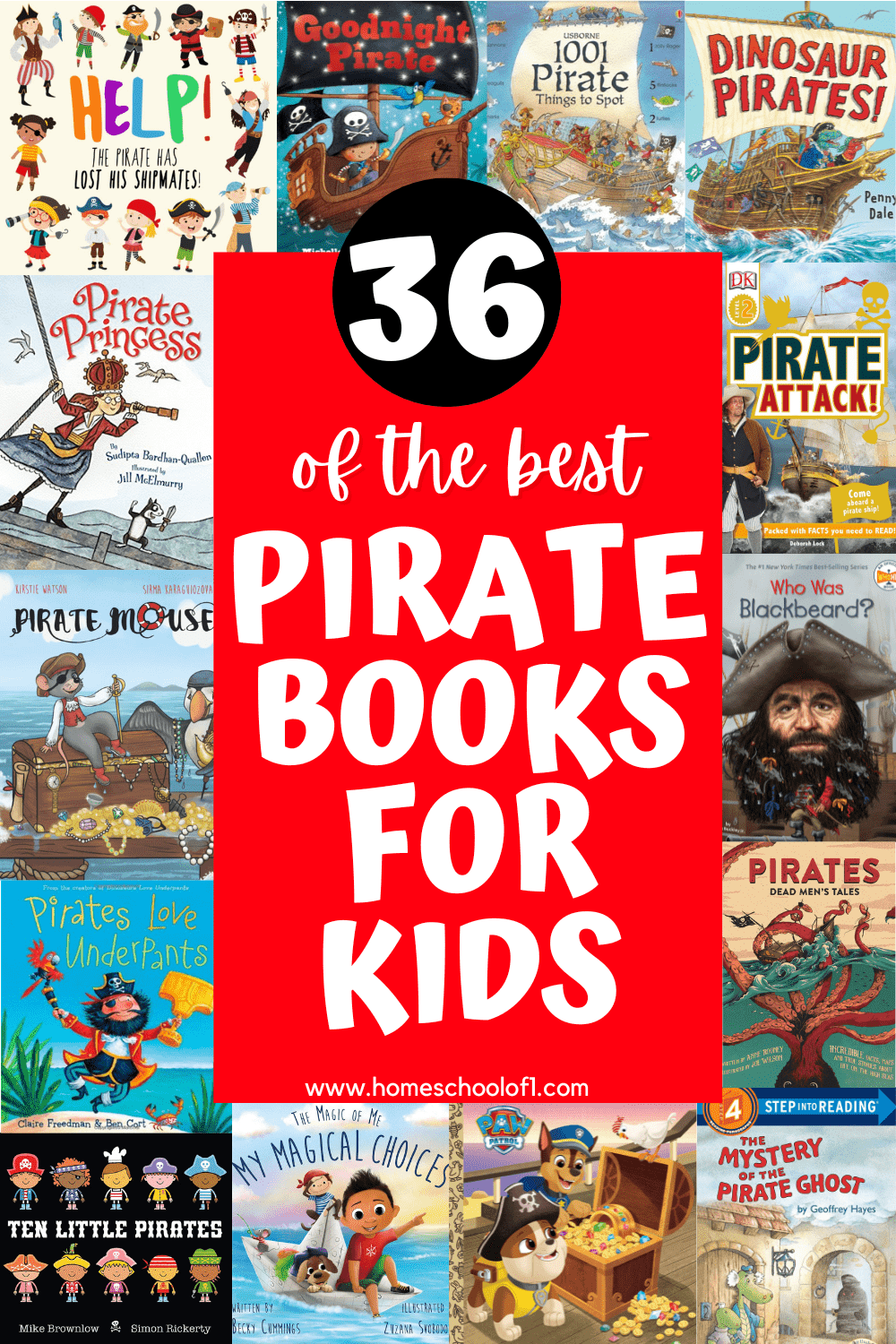 Pirate Chicken: All Hens on Deck
Help! The Pirate Has Lost His Shipmates
The Mystery of the Pirate Ghost
Ten Little Pirates learn to count up to 10 with this really fun pirate book.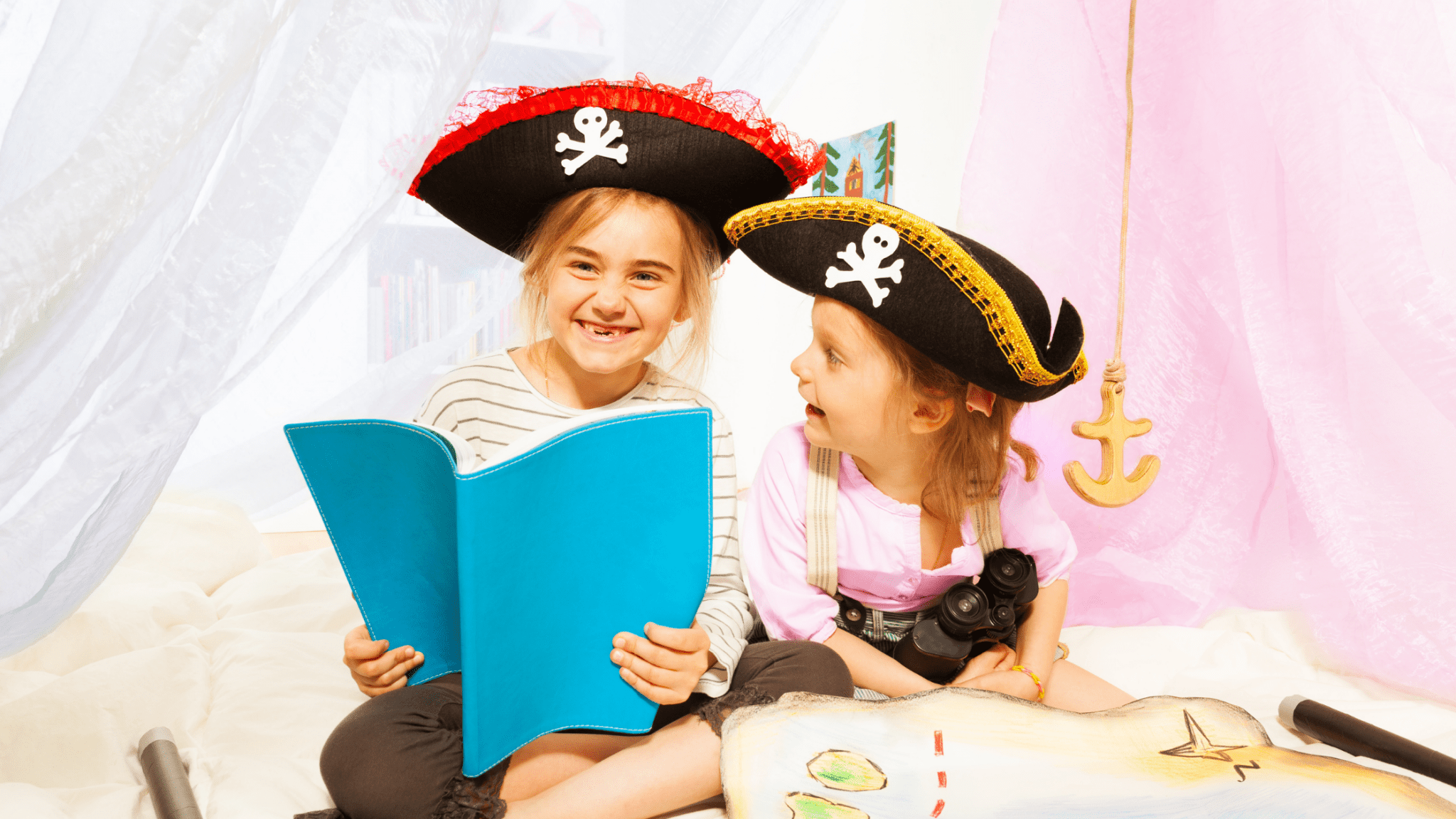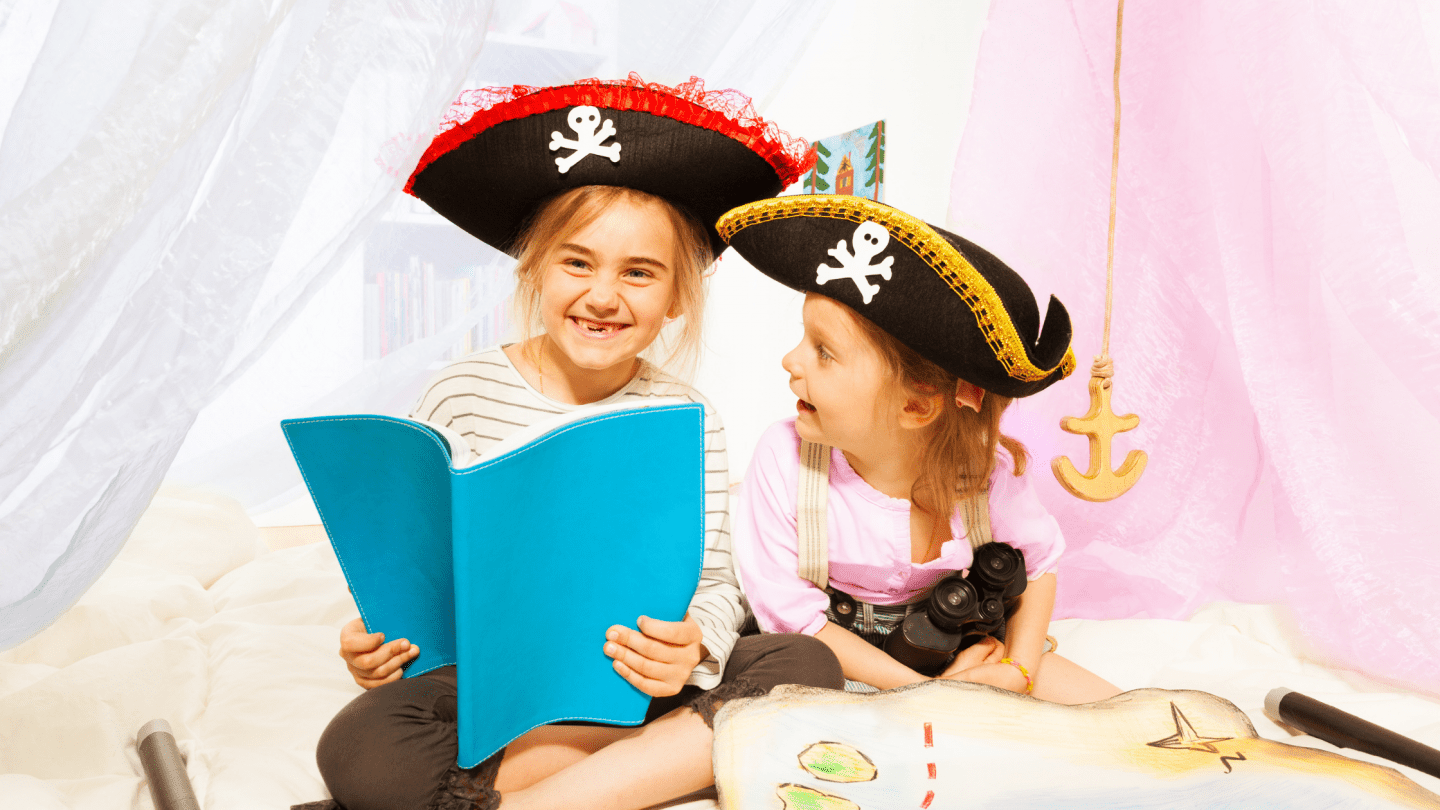 Jake and the Neverland Pirates
Pirate Activity Books
Have fun learning about pirates with the best pirate activity books, stickers, and more.
Pirates Magnified – Explore the lives of 10 real pirates and learn about life on the high seas, whilst using the magnifying glass. Can you spot more than 200 pirate-themed items in 16 eye-boggling illustrations?
1001 Pirate Things to Spot is an Usborne book and like all of the others is an excellent pirate book (check out the best Usborne books for homeschooling)
Pete the Cat and the Treasure Map with 30 stickers
Pirate Non-Fiction Books
Although the picture books and the pirate reading books are lots of fun. Why not start learning all about Pirates with these 6 non-fiction Pirate books?
Pirates: Dead Men's Tales. Who were the real pirates of the Caribbean and beyond? Find out! This book brings us face to face with some of the most villainous and scurrilous rogues ever to sail the seven seas.
Lives of the Pirates. Find out more about Blackbeard, Madame Cheng, Sir Francis Drake, and other men and women of pirate history. What drove them to sail the high seas? What were their bad habits, and favorite foods? Learn all about 20 of the most famous pirates in this awesome pirate book.
Inside Out Pirate Ship: Explore the Golden Age of Piracy!
Who Was Blackbeard is part of the excellent who was series. We have so many of these books, they are fantastic for younger students.
Pirates: True Stories of Seafaring Rogues
I Escaped Amazon River Pirates. Is a reading book for older students, in grades 5 and above.
Let me know what your favorite pirate books for kids are in the comments below.
Last Updated on 20 October 2022 by homeschoolof1