Best Traditional 4th of July Games the Whole Family Will Love
Looking for the ultimate guide to 4th of July games? Look no further! Discover a variety of engaging and exciting games that will make your Independence Day celebration a blast!
Make your 4th of July celebrations even more memorable with a variety of engaging games, perfect for holiday activities for kids.
Creativity and originality can run wild for this portion of party planning.
Make sure to include some classic and more traditional games for those who are slightly less adventurous.
The following Fourth of July game ideas have been tested extensively by us! Each one is a proven success. Check out all of our patriotic printables that you will enjoy.
Feel free to add creative twists to each idea. Creativity and originality will show thought and interest in the entertainment of party guests and will be much appreciated.
Test the kid's knowledge with our free 4th of July trivia printable and give out small treats to the winners.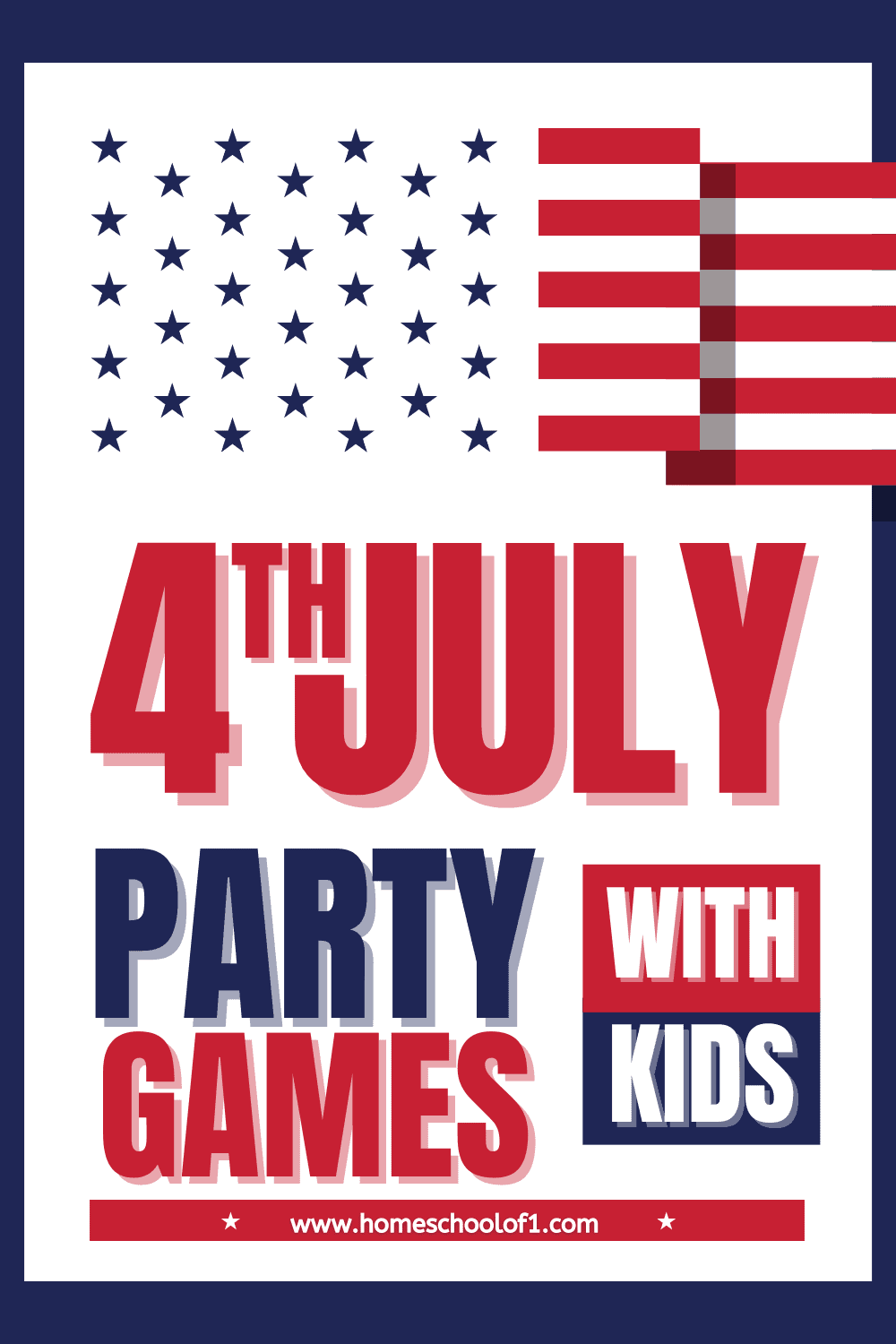 **There may be affiliate links in this post. You can read my full disclosure at the bottom of the page.**
Games to play on Independence Day
These 4th of July game ideas are perfect when you have friends and family over.
They are all either free or really cheap options to make sure you have the best Independence Day ever!
Balloon Toss
To keep up with the spirit of the Fourth of July, buy some red, white, and blue balloons.
Fill them with water. Make parallel lines of players, standing fairly close to each other. Each person will toss the balloon to the person across from them. After each toss, each line will take one step back. If the balloon breaks, that pair of people is out of the game.
The winning team is the last one with an intact balloon.
This is a fun game that also helps alleviate the heat present at most Fourth of July parties when the balloon bursts. From experience, many of these games turn into water balloon fights, so make sure to prepare for more balloons than needed. Chances are, they will get used.
Horseshoes/Washers
Horseshoes and washers are classic, traditional backyard games.
Both are fairly easy to set up and provide tons of entertainment for guests.
Horseshoes require two pegs spaced evenly apart, and three horseshoes.
Players stand at opposite pegs in the ground and take turns throwing the horseshoes at the pegs. Five points are awarded for hooking the horseshoe around the peg, three are given for a horseshoe leaning against the peg, and two points for a horseshoe touching the peg.
Set a point limit and play to that number. For added fun, set up a tournament bracket.
Washers require three, three, and a half-inch diameter washers and two identical inclined boards with three successive holes measuring four inches in diameter set a distance apart from each other.
People stand at opposite boards and take turns throwing the washers, attempting to get them through the holes in the board. The furthest hole on the board is worth five points, then three, then one. The game may also be played with a single inclined board.
Water Fight
This is more of an activity than a game but provides a fun way to cool off during a hot Fourth of July party.
Divide into teams and attack each other with assorted water soakers.
If interested in a slightly more organized, game-oriented water gun fight, consider making two different color liquids (colored water) and place one color in each team's guns.
Each team will need to wear a shirt with a larger circle on the front and back.
The first team to take out the opposing team by soaking both circles on each shirt wins.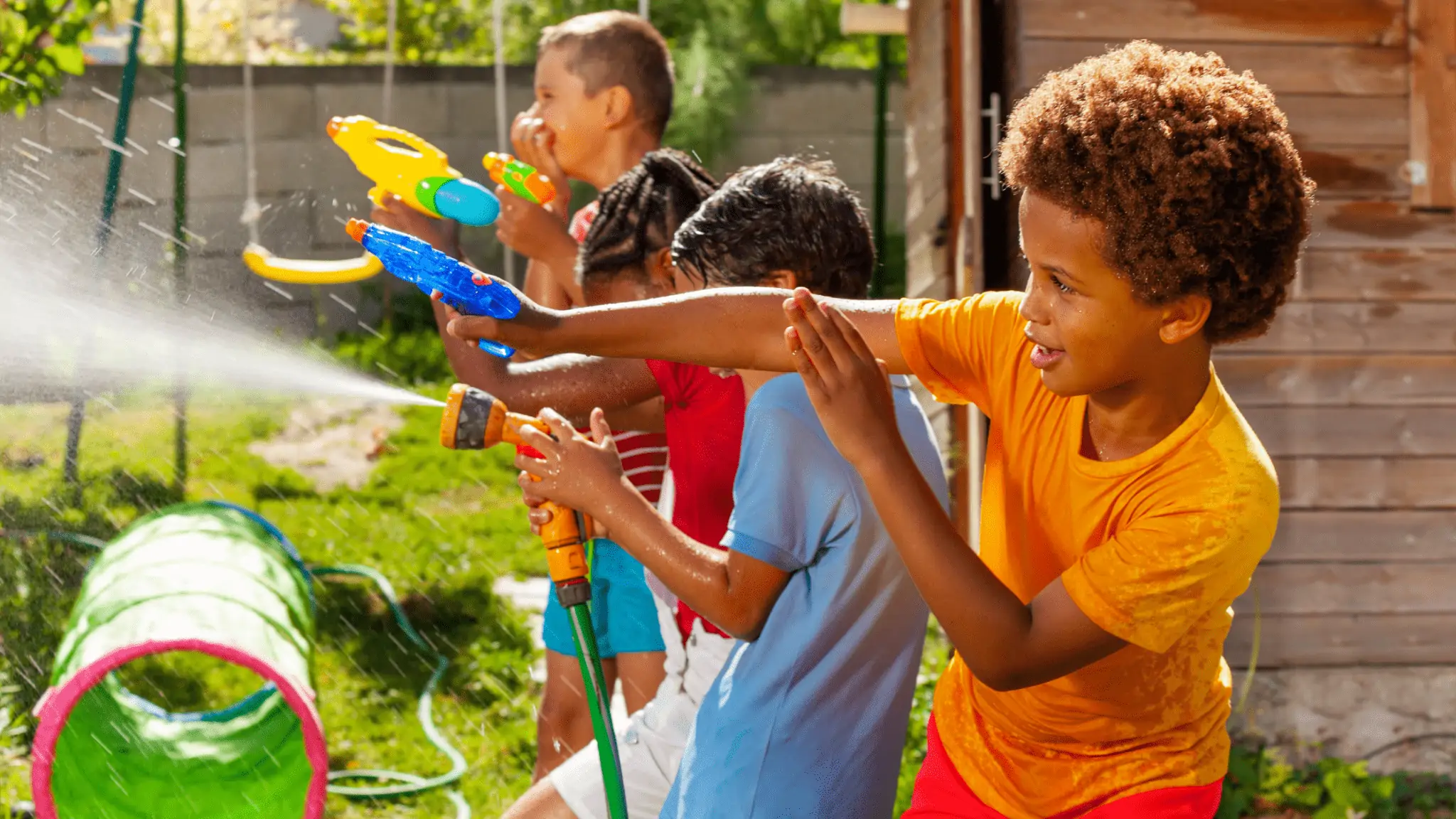 Cook-Off
A cook-off has several advantages.
First, the burden of providing all the food does not fall completely on the host.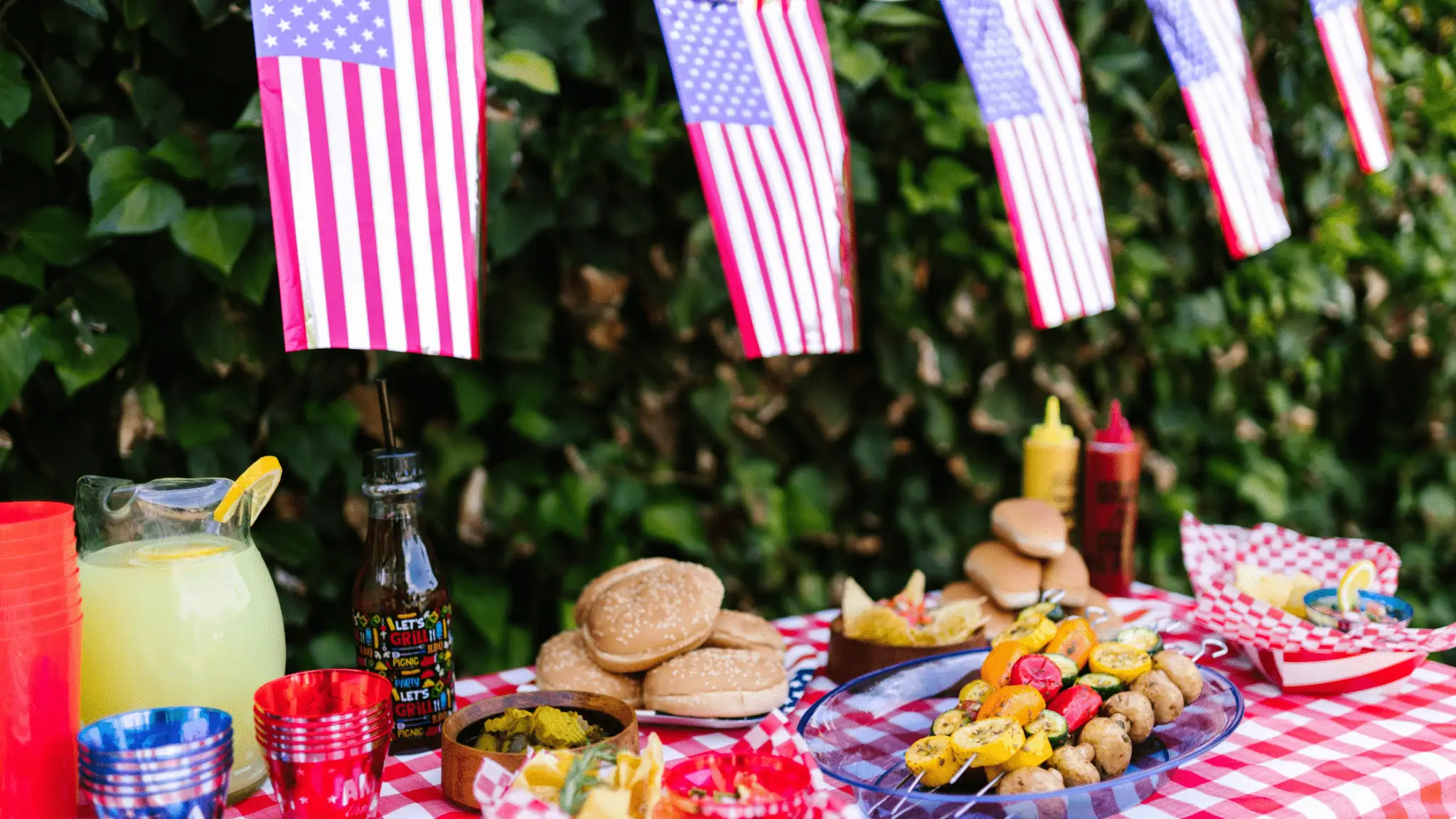 If several people participate, then the host may get away with saving a lot of money on food for the party. Have people sign up to compete in your party's cook-off.
Each participant will bring enough of their dish to feed the entire party. The party attendees will try all dishes and vote after eating.
The winner gets bragging rights until next year's party. Not only does this provide fun, engaging entertainment for the party, but everyone is involved and it helps build anticipation for the next party.
Stars and Stripes Tic Tac Toe
This simple variation of O and Xs is sure to be a hit with kids. Simply take some flat river rocks and use chalk to make red and white stripes on half of the rocks.
Then, use blue chalk to make stars on the other rocks. Draw a simple tic tac toe board in red, white, and blue chalk and see who can get three in a row first.
Water Blast Game
This game involves using a hose to knock down water bottles.
First, grab some empty water bottles and took the labels off. Then, use a nail polish remover pad to remove the rest of the label.
Finally, run the bottle under hot water and used dish soap and a sponge to remove any sticky residue.
Next, take a variety of different red, white, and blue materials to fill the bottles. Tissue paper squares work well because they cling to the sides of the bottle. Cotton balls felt or beads are some other materials you can use.
Next, put foil stars on the outside of the bottle.
To play the game, line up the bottles on a table. Then, give the kids a hose with a sprayer on it (turn it to jet).
Have kids stand behind a designated line and allow them to knock down the bottles with the spray. To have kids compete against each other, you could also use a soaker-type squirt toy for them to use to knock down the bottles. Whoever knocks down the bottles first wins.
Mini Fireworks show design
This game needs to be supervised with great care.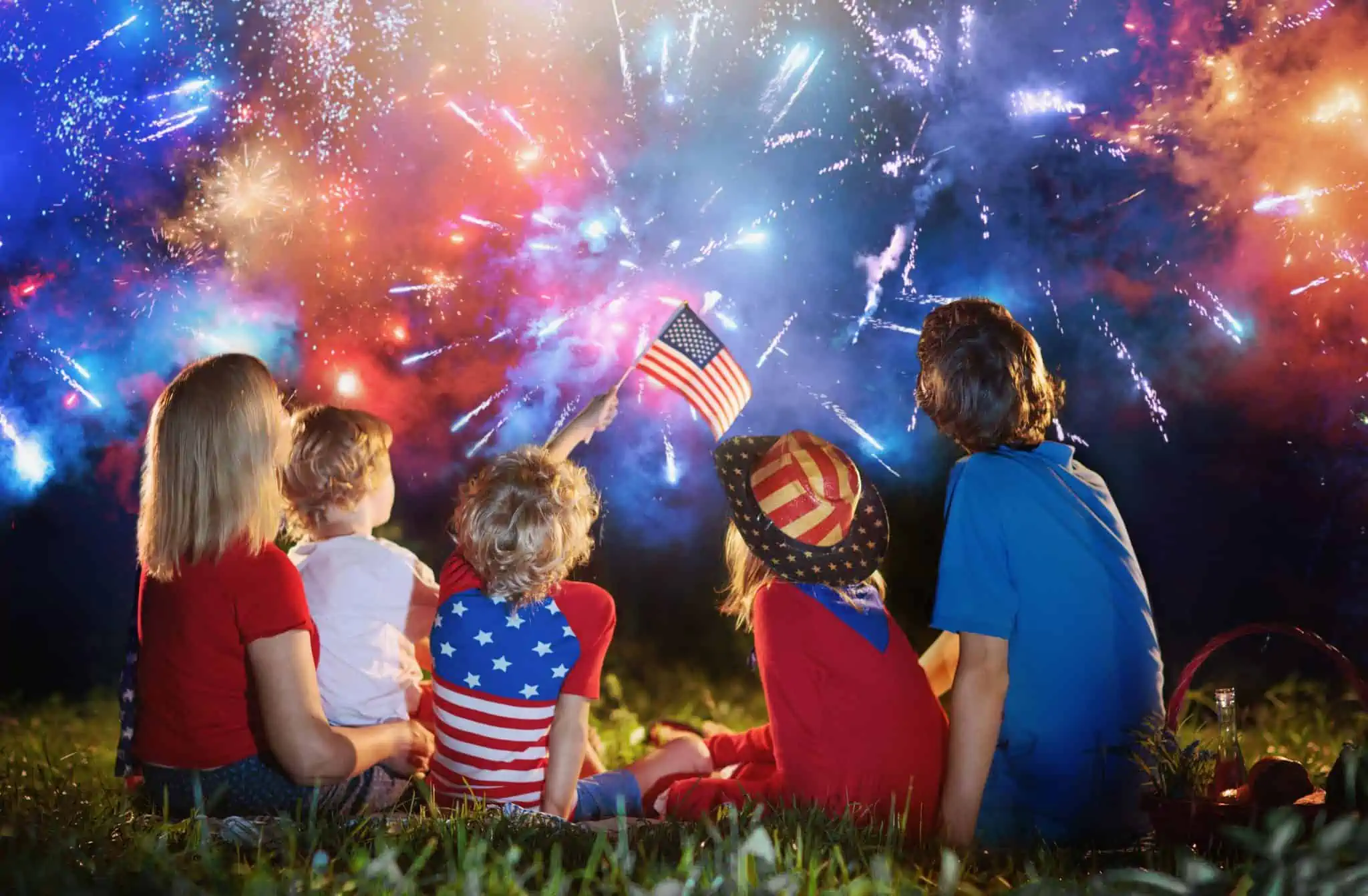 If throwing a party in a place where fireworks are not prohibited, this game can provide a huge source of entertainment.
Divide people into teams. Set a dollar limit that can be spent on fireworks, and send each team out to purchase whatever they like within the preset dollar limit.
Each team will display its fireworks show and viewers will vote on the best one. The host will buy an array of fireworks, and the winning team will earn the right to put them together into the grand finale.
Most people love fireworks, and this game allows the attendees to witness the creativity of their peers through several different fireworks displays. Why not add our free fire safety worksheets to your celebrations?
These are just suggestions. Use your creativity and unique ideas to invent games and put new twists on classics. Keep in mind that successful games and activities will engage the participants, leave a lasting impression, and provide a friendly sense of competition.
Follow those guidelines, and inventing 4th of July games will be a breeze.
For other 4th of July games check out these free printables for kids:
Last Updated on 30 August 2023 by homeschoolof1