Easter Bunny Letter Free Printable
Easter is going to be here before you know it, let's make this year super special with our Easter bunny letter free printable.
Leave a letter from the Easter bunny this year and treat them to some magic.
We created our Elf on the Shelf arrival letter for Christmas time, so why not give the kids a letter from the Easter bunny?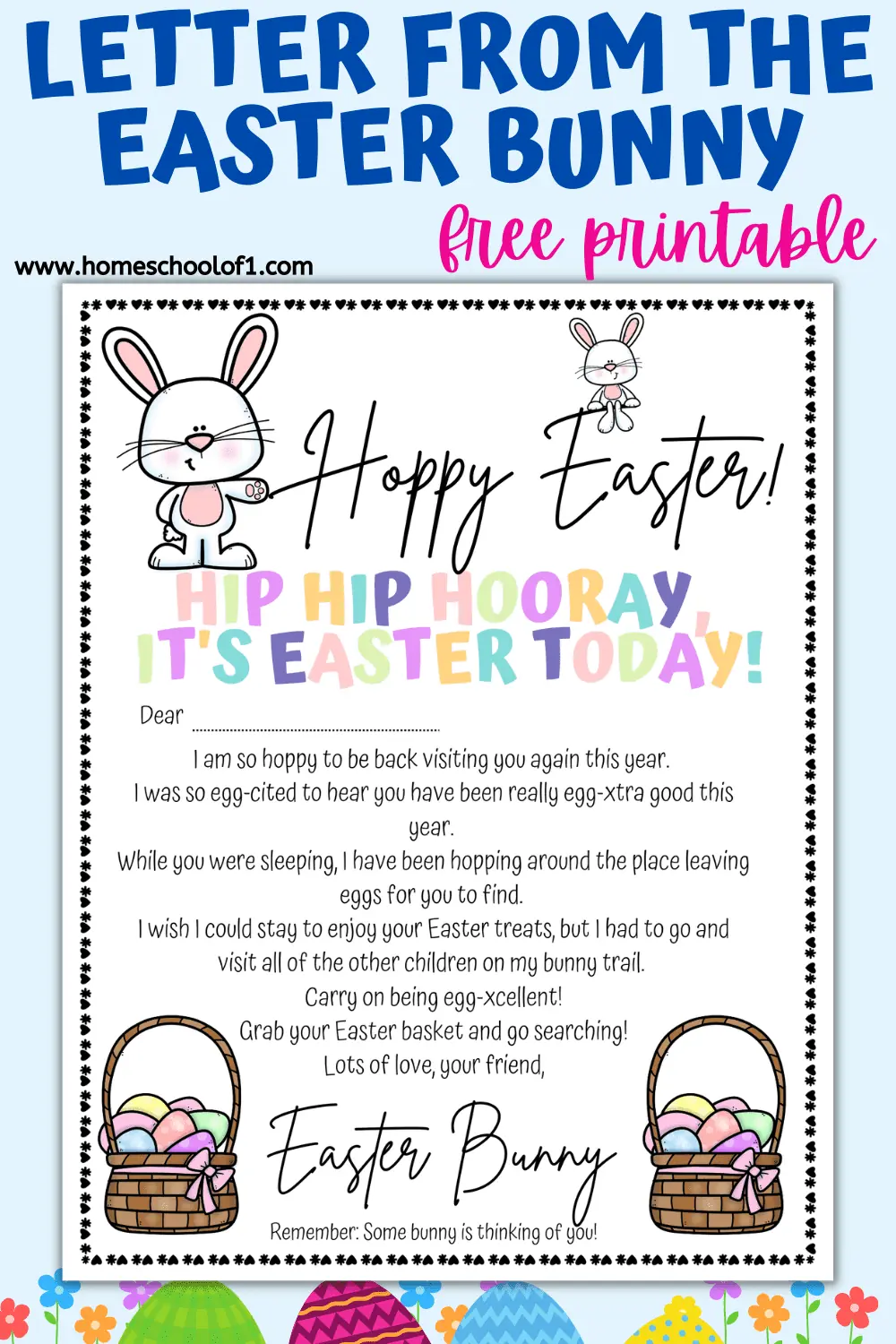 **There may be affiliate links in this post. You can read my full disclosure at the bottom of the page.**
Letter from the Easter Bunny
Download the printable Easter bunny letter below.
This free letter from the Easter bunny is free to print but is for personal use only. Scroll to the bottom of the post to get the pdf file.
Now I need to warn you, our Easter bunny is incredibly cheesy, and loves EGG puns!
But, the kids will love it, I promise, and that is all that matters!
The letter reads:
Hoppy Easter!
Hip Hip Hooray,
It's Easter today!
I am so hoppy to be back visiting you again this year.
I was so egg-cited to hear you have been really egg-xtra good this year.
While you were sleeping, I have been hopping around the place leaving eggs for you to find.
I wish I could stay to enjoy your Easter treats, but I had to go and visit all of the other children on my bunny trail.
Carry on being egg-xcellent!
Grab your Easter basket and go searching!
Lots of love, your friend,
Easter Bunny
Remember: Some bunny is thinking of you!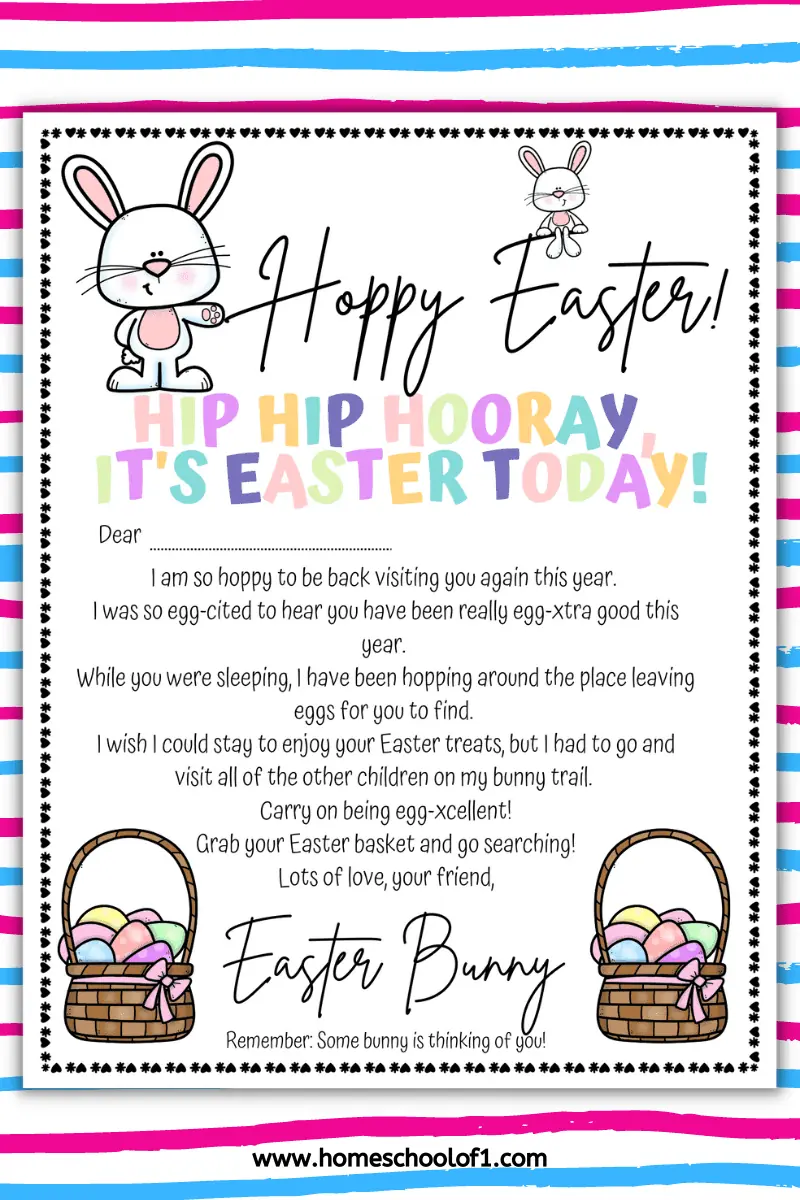 The kids will love getting praise from the Easter bunny, and it will definitely put a smile on their faces this spring.
All you need to do is add the child's name to the letter and you are done. If you are looking for even more fun bunny arrival ideas though carry on reading.
Other Fun Easter Bunny Arrival Ideas
Easter is such a magical time, with Santa's bestie the Easter Bunny! These are some other Easter activities that you are going to love.
Why not create some magical Easter bunny footprints? You can always leave the letter at the end of the trail.
If you want the Easter Egg hunt to be even more fun why not download our free Easter scavenger hunt clues? These are perfect for inside the home, there are 12 rhyming clues that the kids will love to work out.
If you prefer to get outside you are going to love our free garden easter egg hunt.
What about leaving a bit of the Easter bunny's tail? To make the bunny fur just tear a bit of cotton wool and leave it on the floor.
Leave an Easter jellybean trail from the kid's bedrooms to their first clue or to their Easter basket.
Get the kids excited before Easter and send the Easter bunny a letter to: Easter Bunny, 123 Carrot Road, Easter Island, 88888.
Easter gift ideas
As it has not long been Christmas you don't want to go mad at Easter too! So here are our favorite Easter gifts for the kids that won't break the bank:
Other free Easter printables you will enjoy with the kids
Download the free Easter Bunny letter
Make sure you choose the correct paper size and click on the shrink to fit button. All of our free printables work better when printed on cardstock (this is the one we use and love.)
Last Updated on 10 March 2023 by homeschoolof1