125 Non-Candy Easter Egg Filler Ideas for Plastic Eggs
I love a good old-fashioned Easter egg hunt, but I always struggled to know what to put in them! Well not anymore. This year I have created this list of 125 awesome non-candy easter egg filler ideas for your plastic eggs.
I have split this huge gift guide into the following sections:
Unisex
Fidget toys
Girls Easter Egg Fillers
Boys Easter Egg Fillers
Healthy Snacks
We have created free Easter scavenger hunt clues that you can print out and make the hunt more interesting. Also, why not print out our free Easter bunny footprint template and really bring the magic?
**There may be affiliate links in this post. You can read my full disclosure at the bottom of the page.**
All 125 Easter egg fillers listed will actually fit in a plastic egg. We tend to buy a mixture of sized eggs though, large plastic eggs, medium plastic eggs, and small plastic eggs. What I love about buying these is that I only need to buy them once. When the kids have found their gift keep the eggs and put them away for next year.
Non Candy Egg Fillers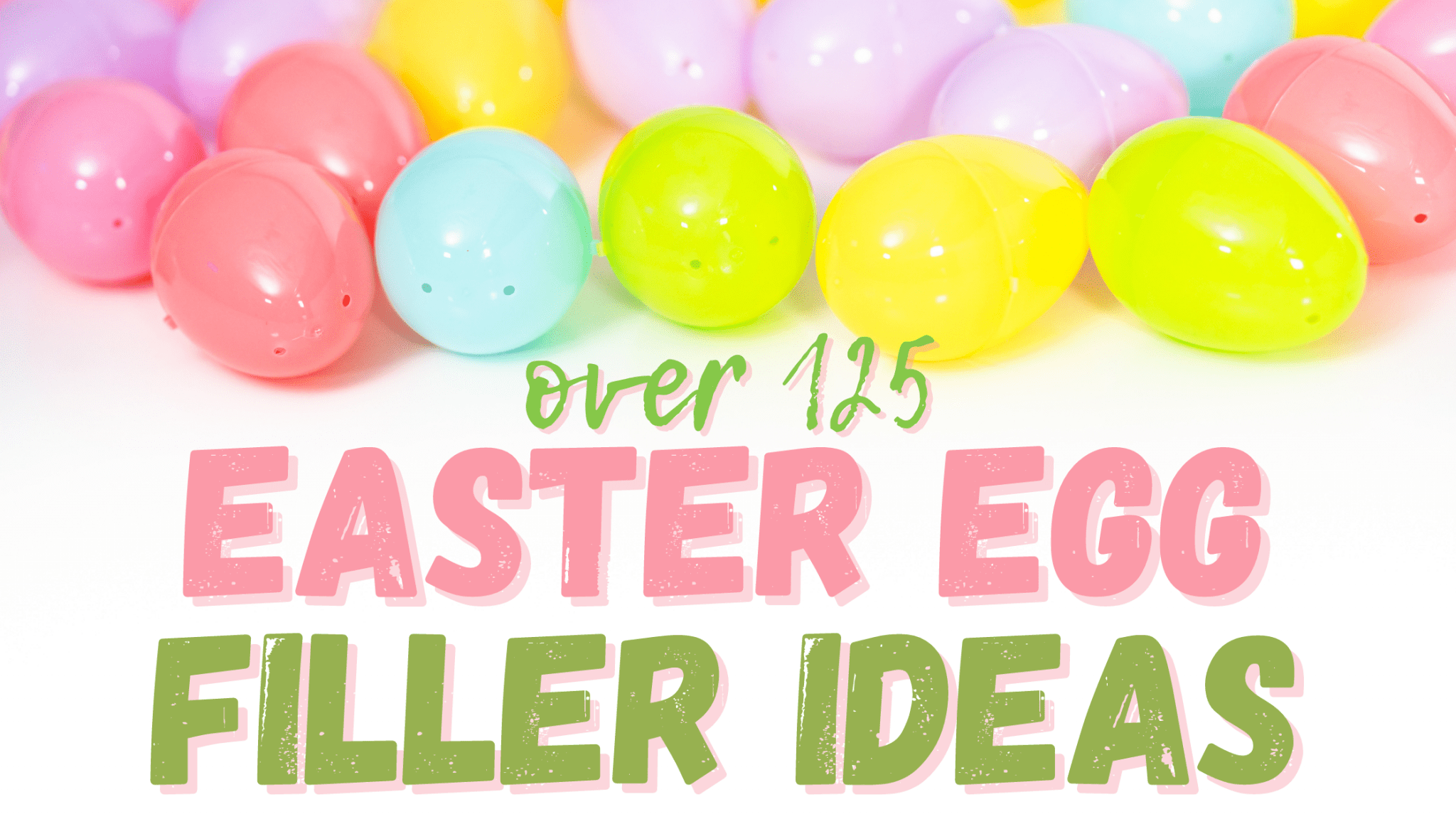 All of these Easter egg fillers are unisex, so perfect if you are having a large Easter Egg hunt with lots of children, If you are having an Easter egg hunt for just girls or boys though I have listed these fillers at the end of this post.
Coins (actual money)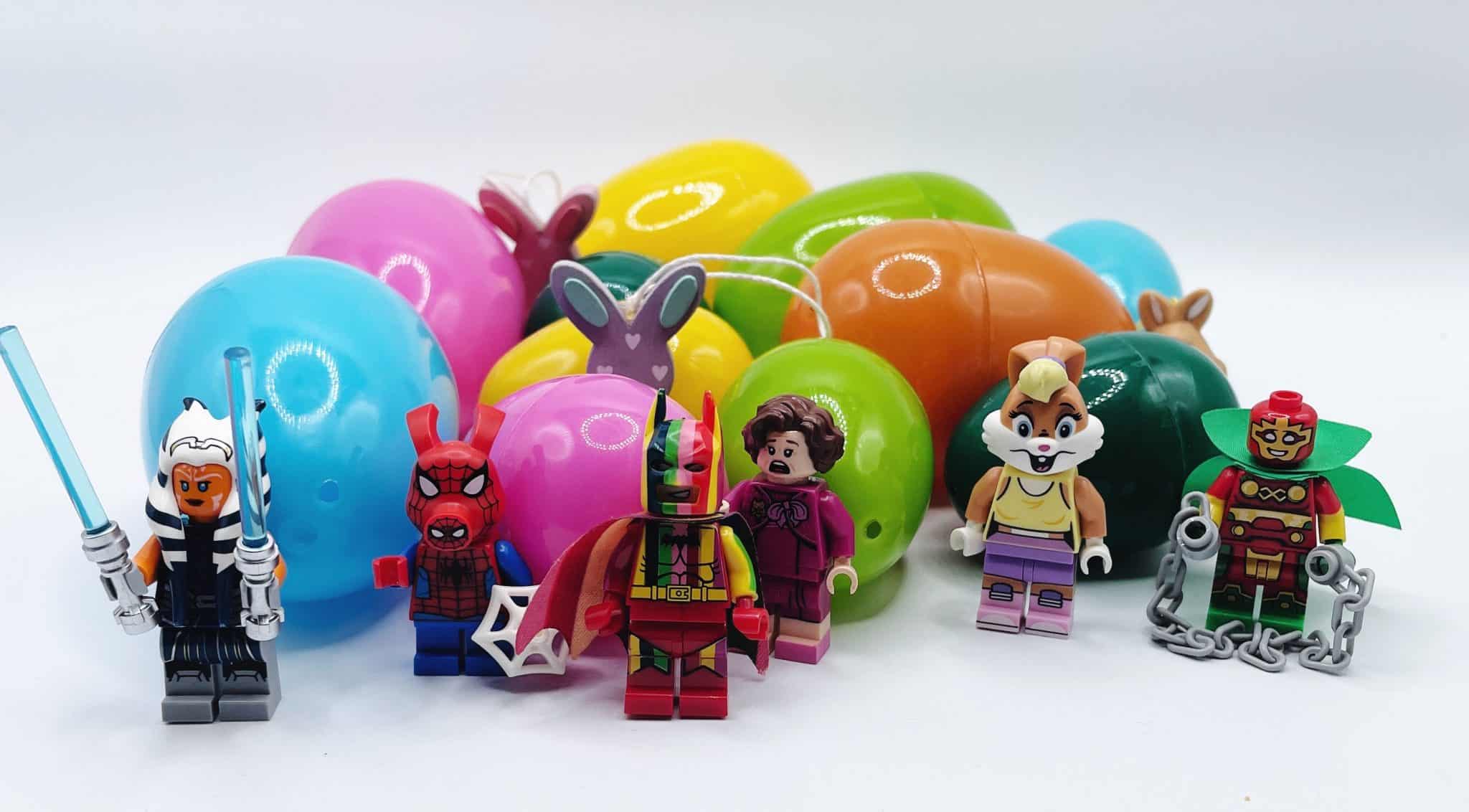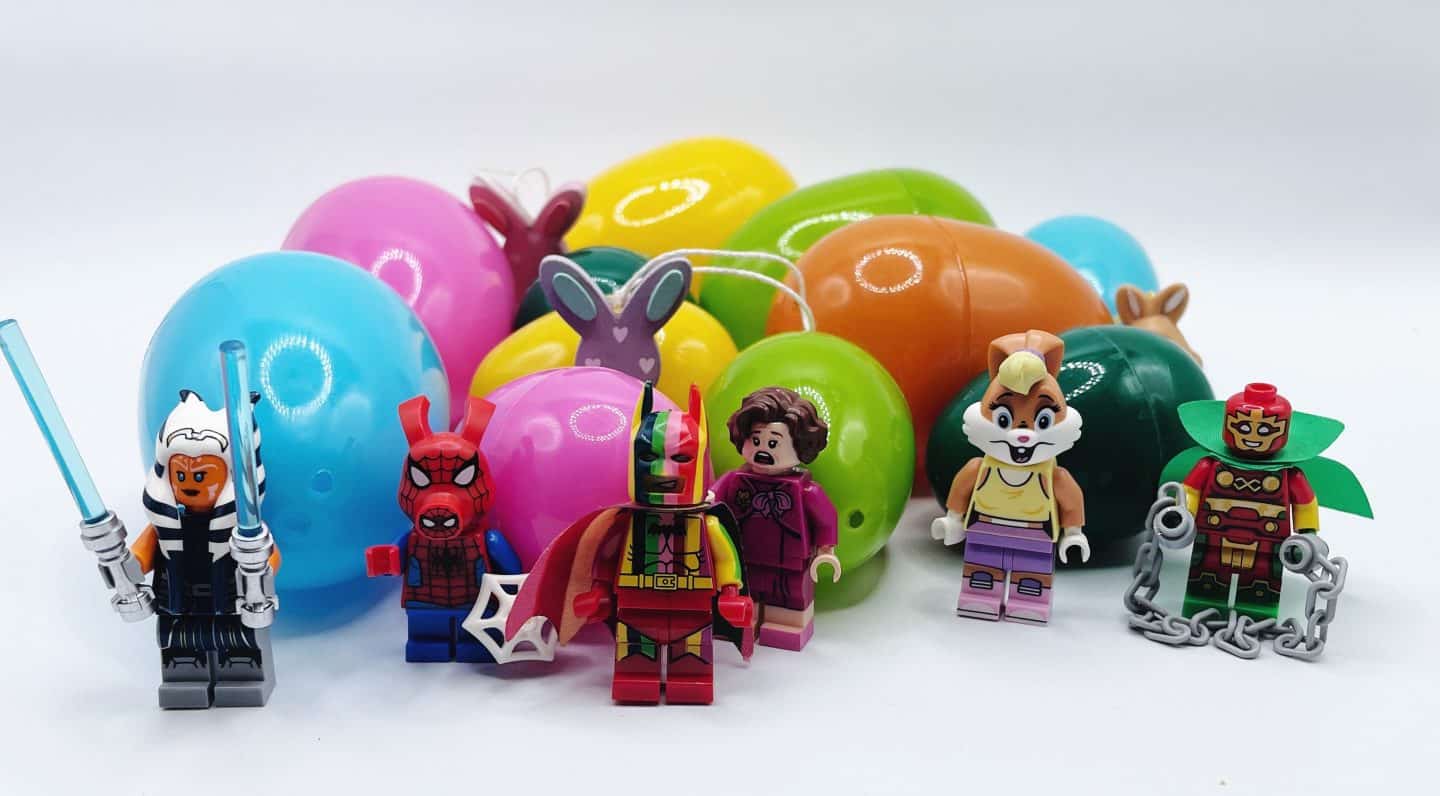 Fidget Toy Easter Egg Filler Ideas
Girl's Easter Egg Fillers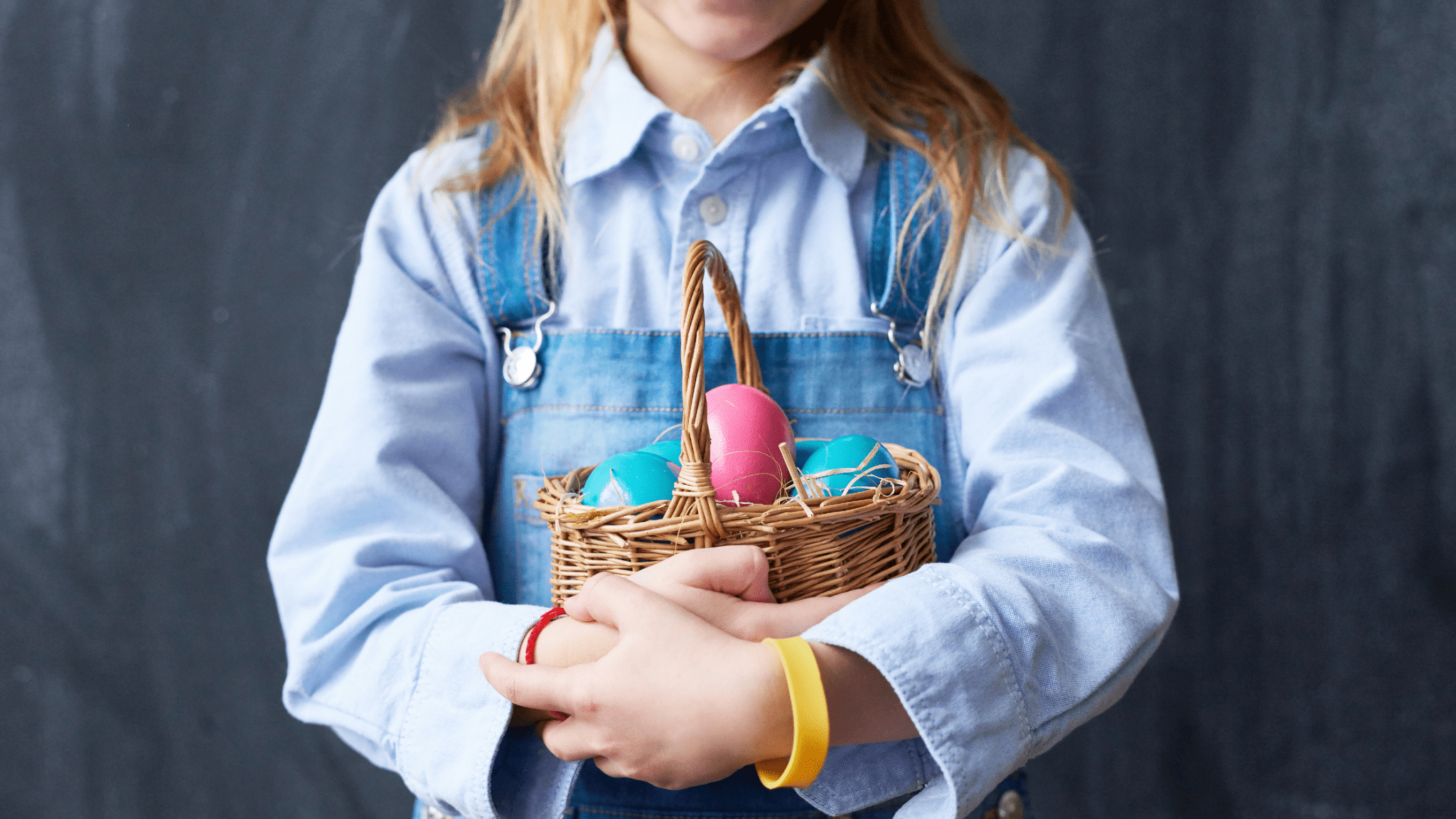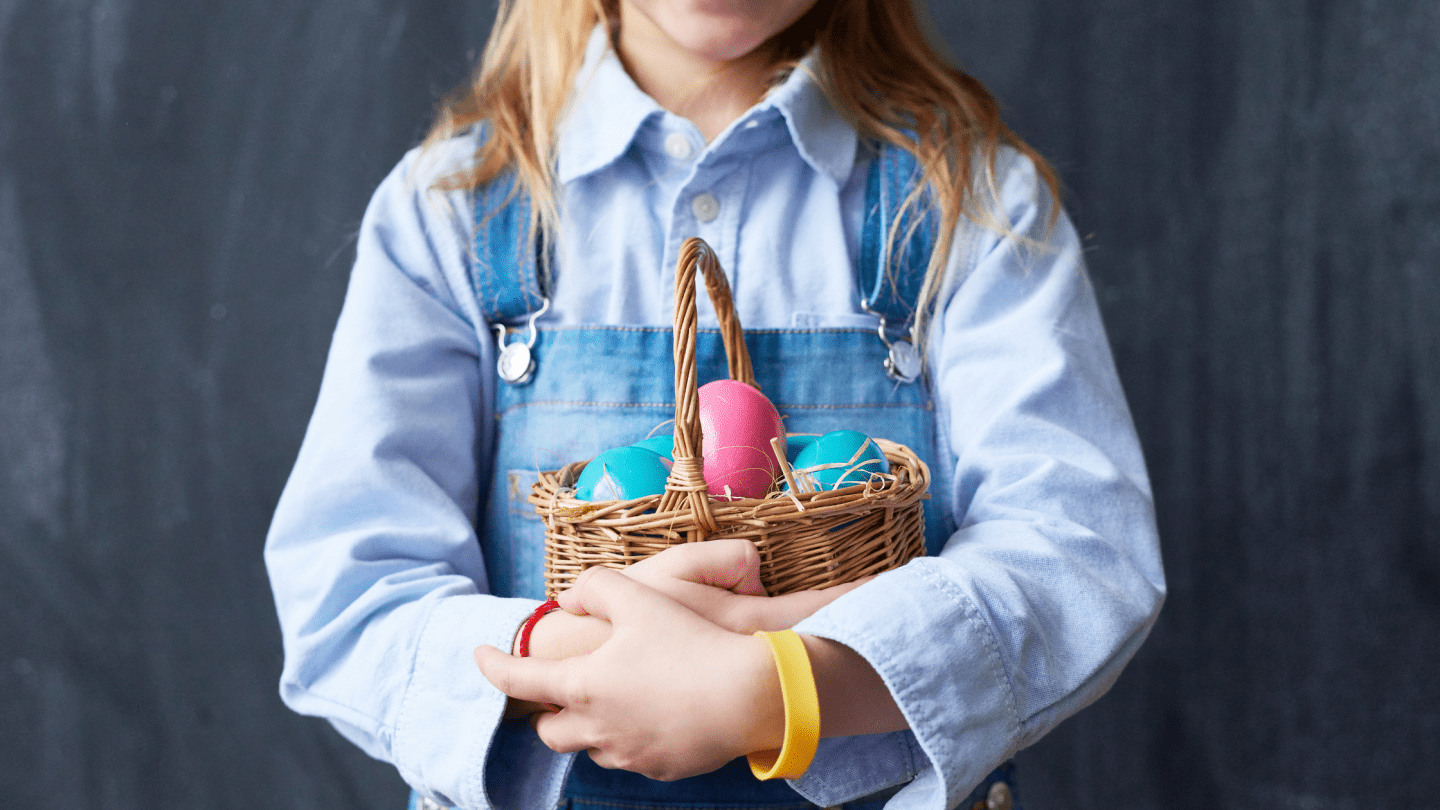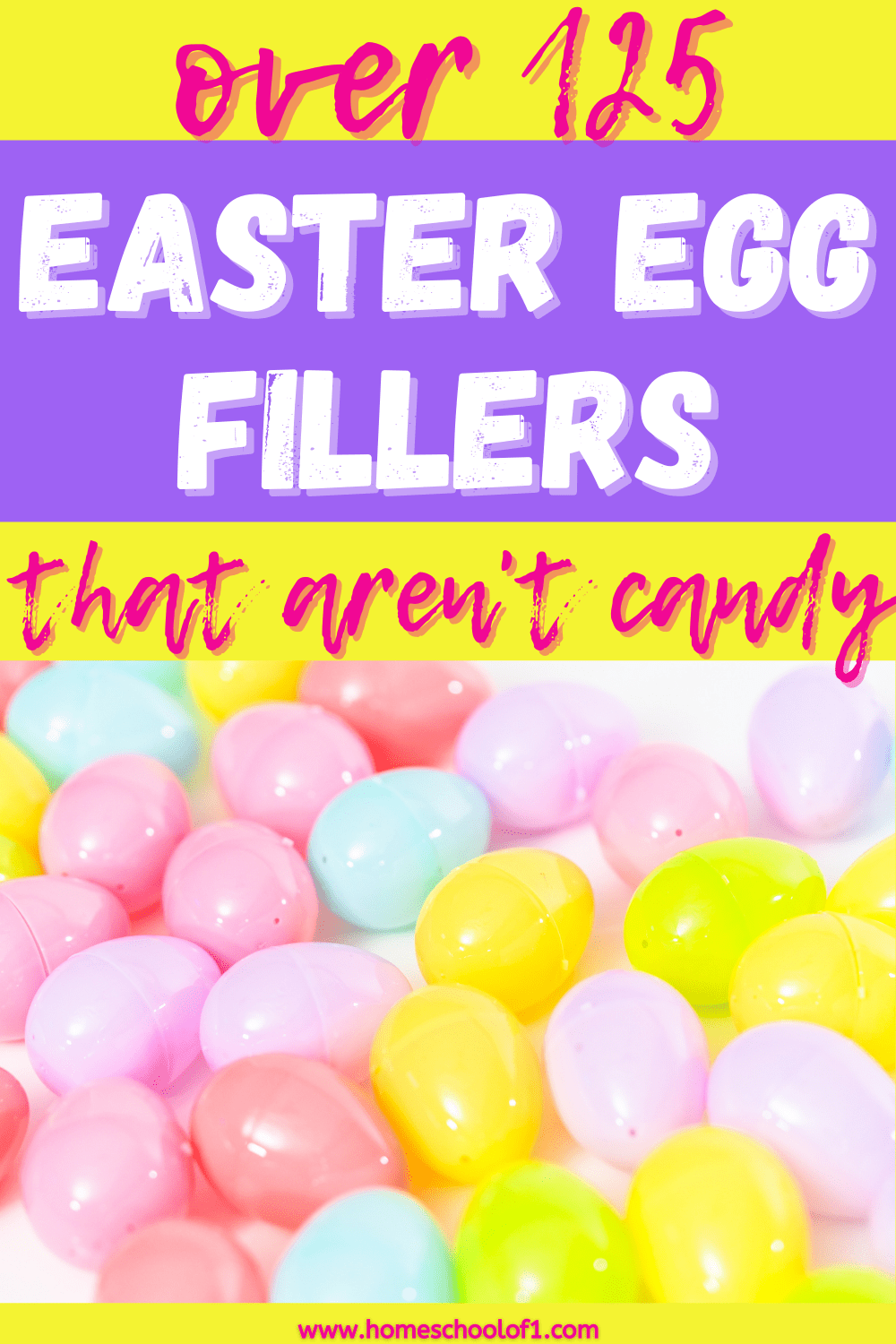 Boy's Easter Egg Filler Ideas
Healthy Easter Egg Fillers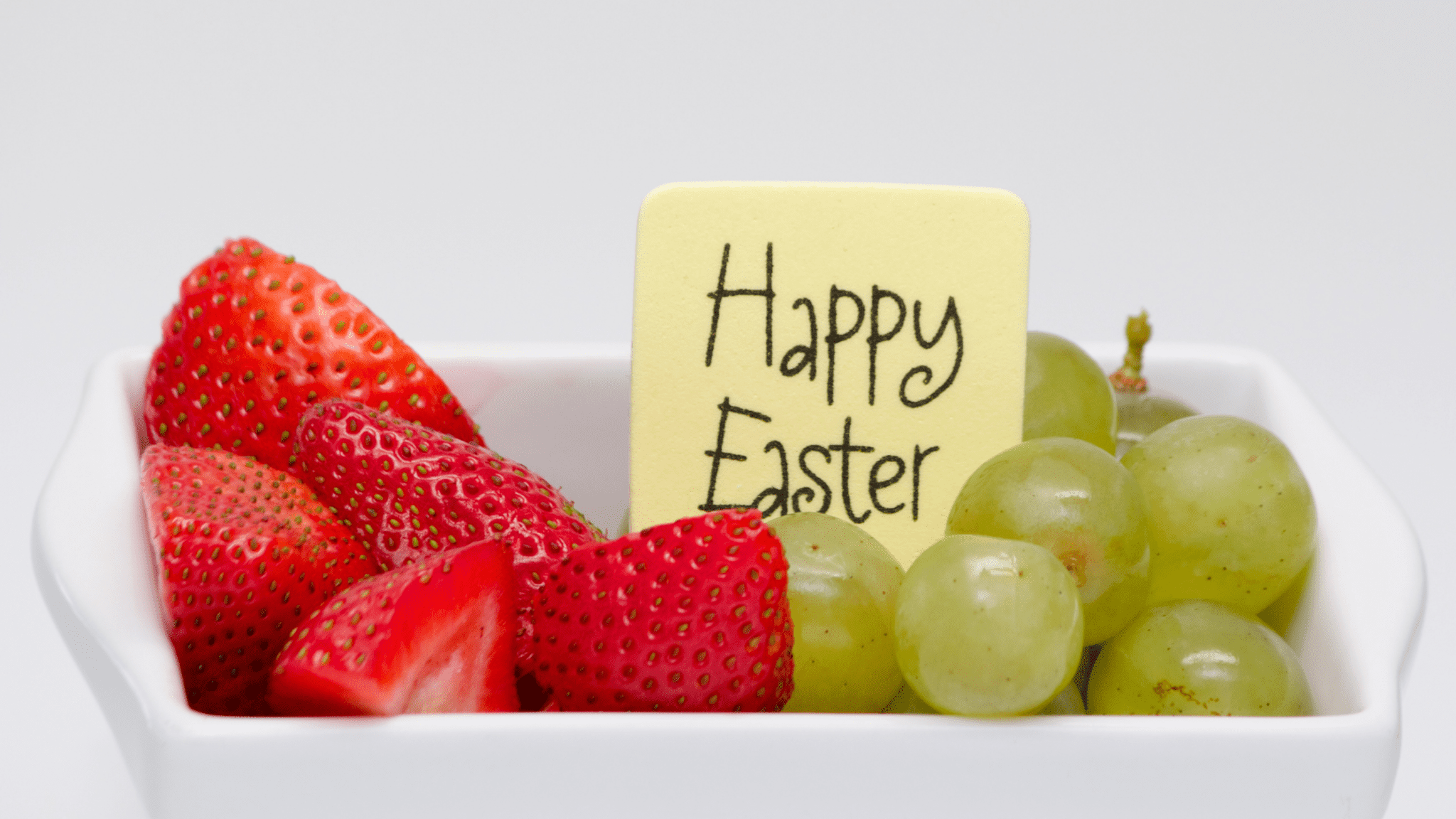 Goldfish
Fruit – grapes
Annie's Cheddar Bunnies
Mini Pretzels
Raisins
Yogurt Covered Pretzels
Popcorn
Cheerios
Yogurt Covered Raisins
Animal Crackers
Pirate's Booty puffs
Fruit by the Foot
Teddy Grahams
Chips
Bunny Fruit Snacks
If you are looking for regular-sized Easter gifts check out our most popular Easter gift guides:
Last Updated on 20 October 2022 by homeschoolof1