Why Educational Toys For 7 Year Olds Make the Best Gifts
The best way for children to learn is through play, and educational toys encourage the development of essential skills while the child is having fun. Carry on reading for our favorite educational toys for 7 year olds.
Why We Love Educational Toys For 7 Year Olds?
Educational toys are the best, not only are parents happy (as their child is learning) but kids are happy too. Children get a sense of achievement when they have completed a level on their educational game.
Any toy can offer value to a developing brain, but educational toys, learning games are so much better.
If you are looking for Christmas gift ideas for your sons check out my Christmas Gift Guide for 9 year old Boys.
**There may be affiliate links in this post. If you make a purchase (after clicking one of my affiliate links) I'll earn some coffee money, which I promise to drink while supporting your journey. You do not pay a higher price. You can read my full disclosure at the bottom of the page.**
Benefits of Educational Toys
The use of educational toys can help children learn many different skills they will need in their life such as:
Problem solving
Learning how to share
Development of fine and gross motor skills
Creativity and imagination
Increases a child's IQ
Independence
Positive self-esteem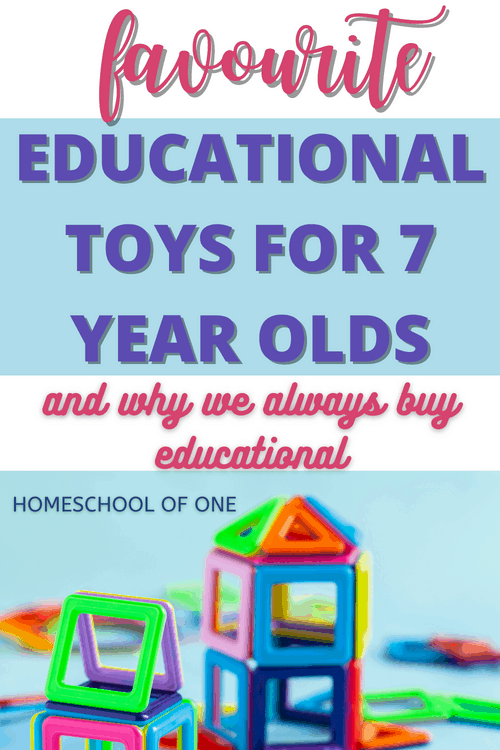 We have started our home education journey and we integrate educational toys into our weekly routine. Freddie loves playing and I find that he learns so much more when he is playing than when he is sitting behind a desk.
These educational toys are perfect for all children, not just for those who homeschool.
We have always been a fan of educational toys and I will list below our favourites.
The Best Educational Toys For 7 Year Olds
FReNeTiC Board Game
This is our favourite educational board game. It covers science, maths, and English in one amazing fun word game. To learn more read my Frenetic Board Game Review, grab yours now you won't regret it.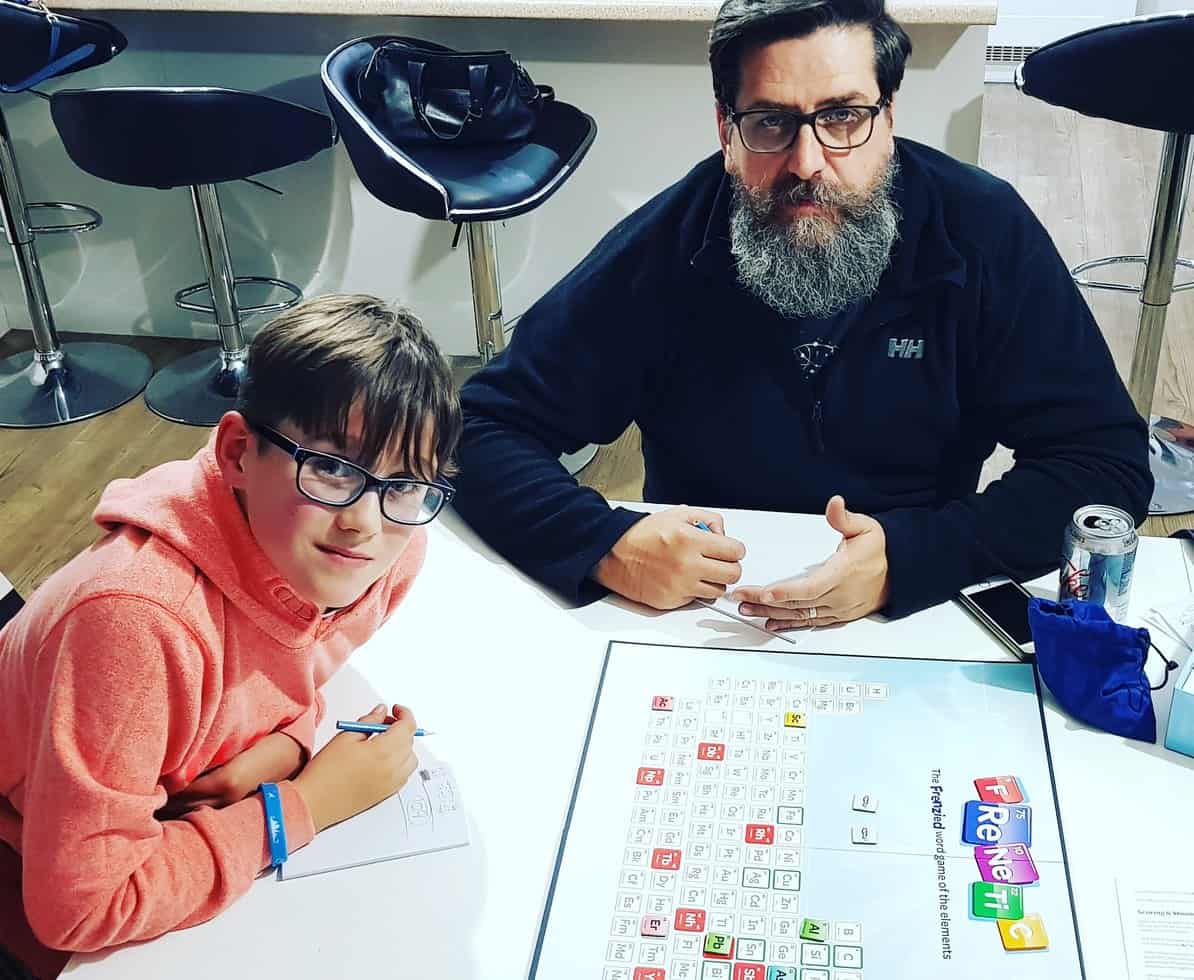 MicroPro
Young scientists can investigate everything from cells to crystals with power settings from 50x to 600x. The built-in light and focusing help deliver bright, clear images. The kit has professionally prepared slides and everything they need to make their own specimen slides.
This is a great microscope and we love the samples that are already provided. This is a great educational gift for a child over the age of 7. It is of excellent quality, and the built in light is a must. We tried using this on a bright day and we still needed the built in light to see the slide. Get yours here.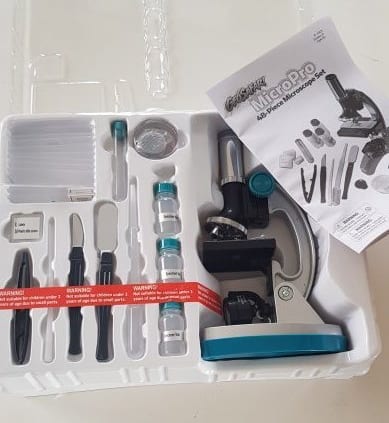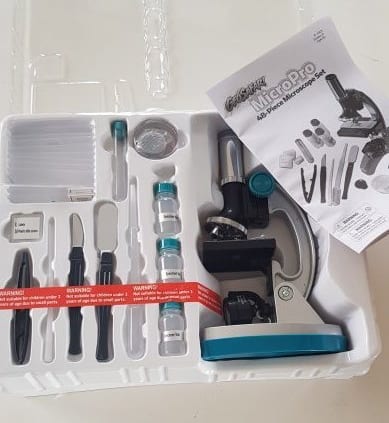 Brain Box Maths
Brain Box have so many educational games, but we particularly like Brainbox Maths level 4. This is so much fun, especially for Freddie who is lots better than me at this. Although some of the questions as an adult you would know easily, for example in currency what is p short for. A lot of it is memory based, ie. what color was the triangle!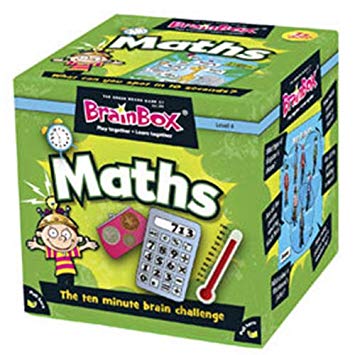 Play Osmo
Encourage kids to start programming from the age of 5 with Play Osmo. We have reviewed this amazing coding game previously and we are massive fans. Freddie loves it because he is playing on the IPAD, I as a parent love it as he is learning how to code. Grab yours now.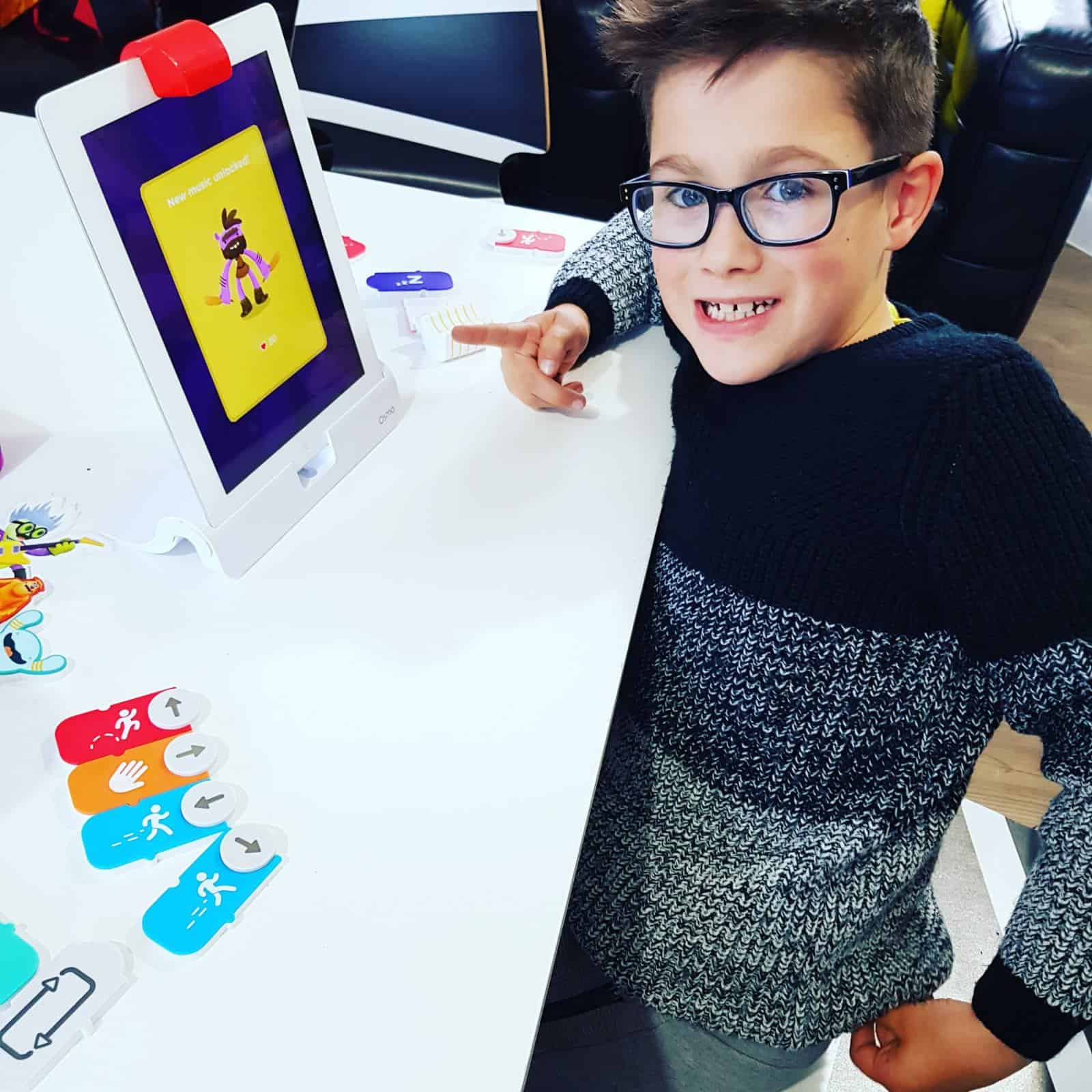 Magnetic Building Blocks
These are so bright and colourful and are a perfect way for kids to get into STEM. Grab yours here.
Chimie Chemistry
A perfect beginner's chemistry set, it comes with 150 experiments and will keep kids busy for days!
Math Magic
Kidzlab math magic educational game includes 15 fun math tricks. A great way to have fun while learning.
We also love board games and books check out our favorites from this year.
These are our favorite educational toys for 7 year olds, let me know which your kids love in the comments below.
Last Updated on 16 December 2021 by homeschoolof1