17 Best Map Games for Kids (USA & World Geography)
Are you looking for a fun and educational way to ignite your child's curiosity about the world? Look no further than map games for kids!
From engaging board games for kids to interactive jigsaw puzzles, these games offer a captivating journey of discovery.
Whether your child loves solving puzzles, answering trivia questions, or strategizing their way to victory, there is a wide range of map games available to suit their interests.
Get ready to embark on exciting adventures and watch as your child's love for learning takes flight with these captivating map games!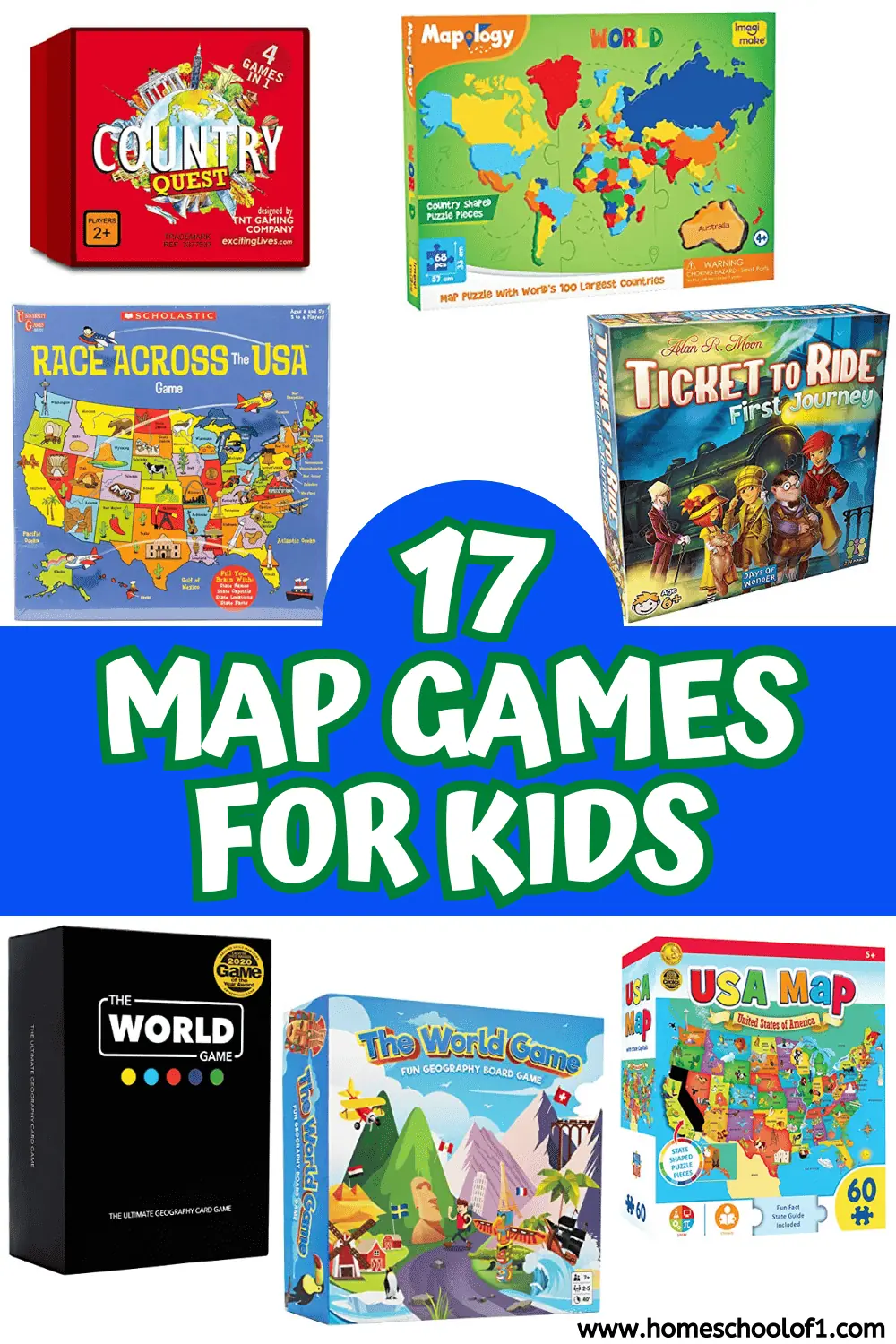 **There may be affiliate links in this post. You can read my full disclosure at the bottom of the page.**
Why play map games with kids?
Why should you play map games, like board games and puzzles, with kids? Well, let me tell you, it's a blast!
Not only do these games bring loads of fun, but they also sneak in some awesome learning opportunities.
Kids get to explore geography, discover landmarks, and dive into different cultures, all while having a great time. Plus, these games boost critical thinking, problem-solving skills, and even teamwork as they work together or compete against each other.
So grab a geography board game or a puzzle, and let the adventures and laughter begin!
Geography map games the kids will love
Map games have long been a fantastic way to engage children in learning about geography, landmarks, and the world around them.
From puzzles to board games and trivia challenges, there are a wide variety of map games available to suit kids of different ages and interests.
Whether your child is a preschooler just starting to explore the world or a teenager eager to test their geographic knowledge, there is a map game out there for them!
There is a mix of state games for kids and world geography.
Last Updated on 27 July 2023 by homeschoolof1