13 Fun First Day of Homeschool Ideas with Free Printables
As we head towards our first day of homeschool, I like to try and find fun holiday activities for kids for us to do, but also take some time to reflect on previous years.
We always create an all about me worksheet and back to school mad libs, which you can download for free at the end of this post.
I have put together our favorite first day of homeschool ideas for you to enjoy with your kids.
If you are looking for free first day of homeschool printables check out the best 6 we have on the blog.
**There may be affiliate links in this post. You can read my full disclosure at the bottom of the page.**
Back to Homeschool Ideas
Before we start we always take a photo with our first day of homeschool sign. I know we are not a public school family, but why should we all miss out on the photo?
It always makes me laugh when we see homeschool families with the kids wearing their pajamas and laughing!
Start the new school year off with a bang with our first week of fun ideas.
Back to School Mad Libs
We absolutely love mad libs, it starts the day with a big smile on both of our faces. We just have an absolute blast.
I have created two back to homeschool mad libs for you to download for free at the end of this post.
We hope you have as much fun as we do playing it! Or check out the original Mad Libs book here.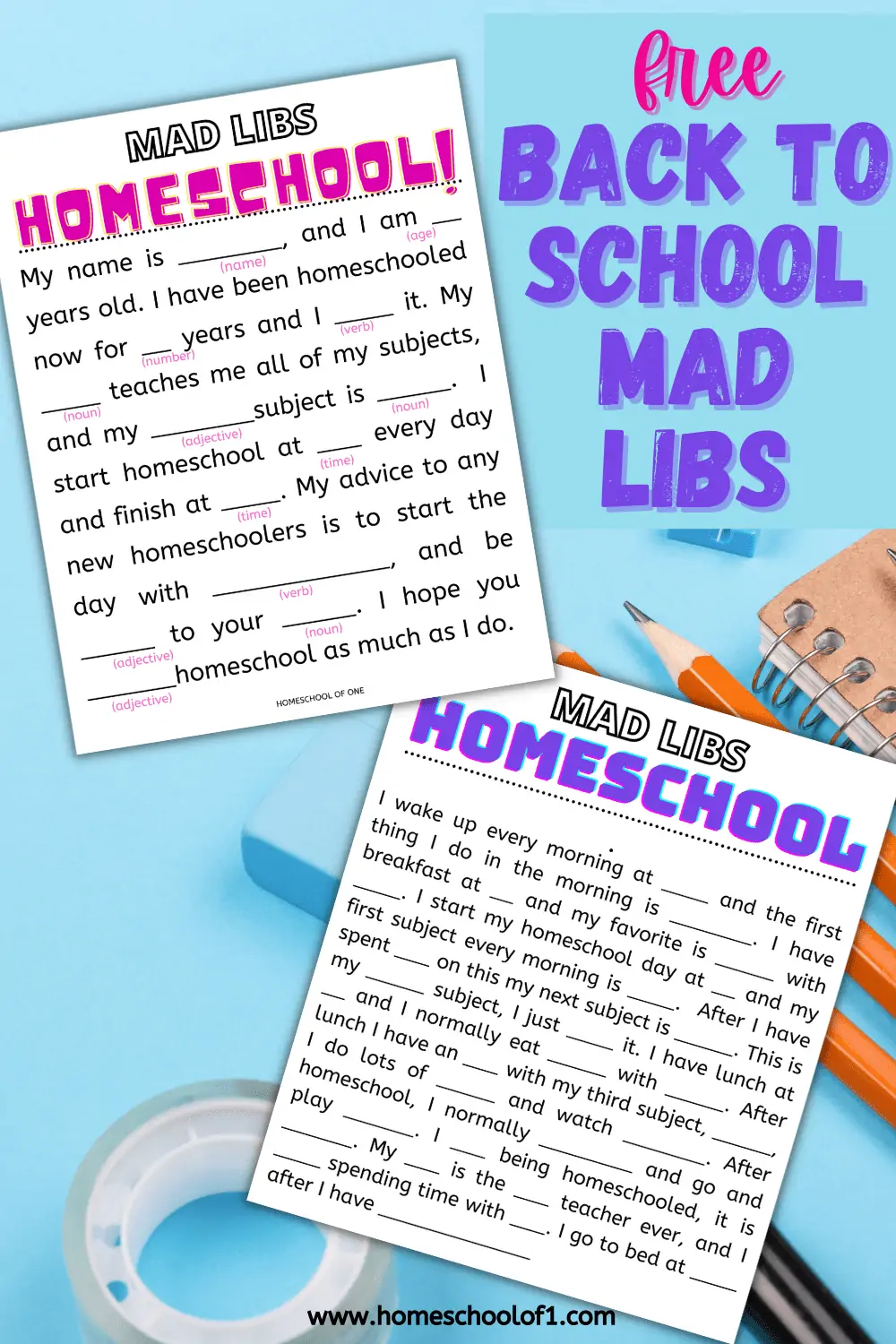 Have fun with our free back to school word scramble puzzles too.
Homeschool gift
Why not treat the kids to a new homeschool planner so they can keep track of their work?
Or why not really treat them with some of our favorite back to school gifts for homeschoolers.
Educational Board Games
Play educational board games and have a gameschool day! Why not have fun learning, especially on the first day of homeschooling.
Homeschool All About Me
This is a great way to find out what your kids are thinking. Now as homeschool moms we think we already know, well I did! It was certainly eye-opening some of his answers.
I have created a free download for you, that you can grab at the end of this post.
The best answer that my son gave this year, was:
When I am older I want to be………. the CFO for Disney
Maybe he should focus a little more on schoolwork, but hey, dream big baby. I was very proud!!
We have added another all about me worksheet that you can also download for free, which involves coloring too.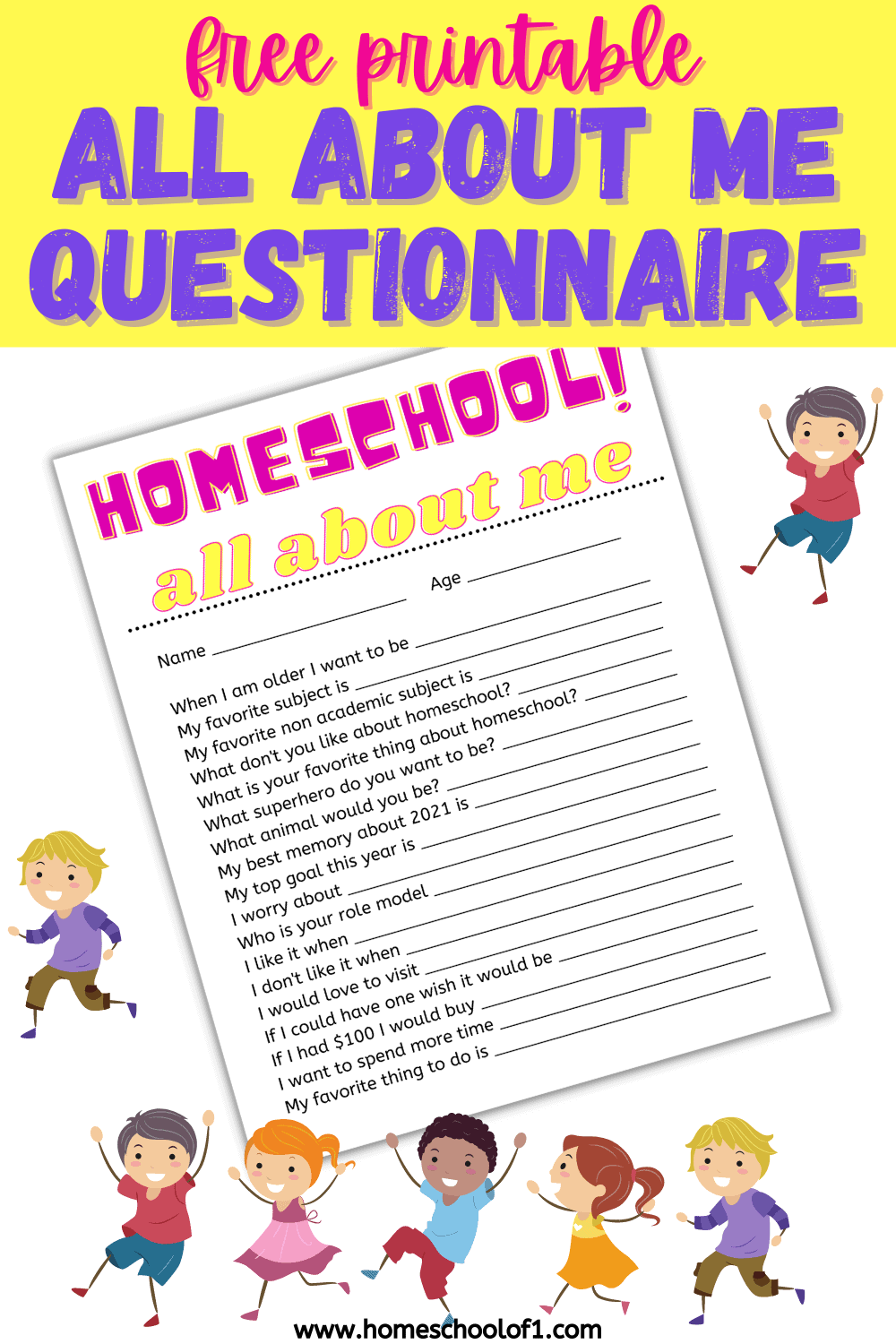 Back to Homeschool Treasure Hunt
If you love scavenger hunts as much as we do, why not hide all of their homeschool supplies.
We do this every year, it is so much fun. If you have older children why not create an escape room with these really easy-to-make escape room puzzle ideas!
Download our free homeschool scavenger hunt and get the kids to find all of their new and old school supplies.
Special Breakfast
Start the day the right way, by giving them their all-time favorite breakfast.
They will be super impressed, especially if you are anything like me, and he normally has toast 99% of the time.
So switch it up a bit, and they will feel so special.
Have a Day Out
This is especially good if your first day of homeschool is the same as the public school kids. Take them to the zoo or the water park, it will be empty!
Take Lots of Breaks
You don't need to homeschool for 6 hours a day (and in fact, I definitely don't recommend it), but make sure you all take lots of breaks.
Get them to play on the trampoline (check out over 26 trampoline benefits for kids) or in the swimming pool if you are lucky enough to have one.
Or just go for a walk, anything to get them moving.
Online Games
Play educational online games, our favorites are Prodigy for math, typing games, and Night Zookeeper. Check it out for yourself here (or if you are in the UK here) where you will get a 7 day free trial plus an exclusive 50% off.
My son chooses to play these on a weekend, so if I said on his first day of homeschool he could play them, he would be delighted.
Picnic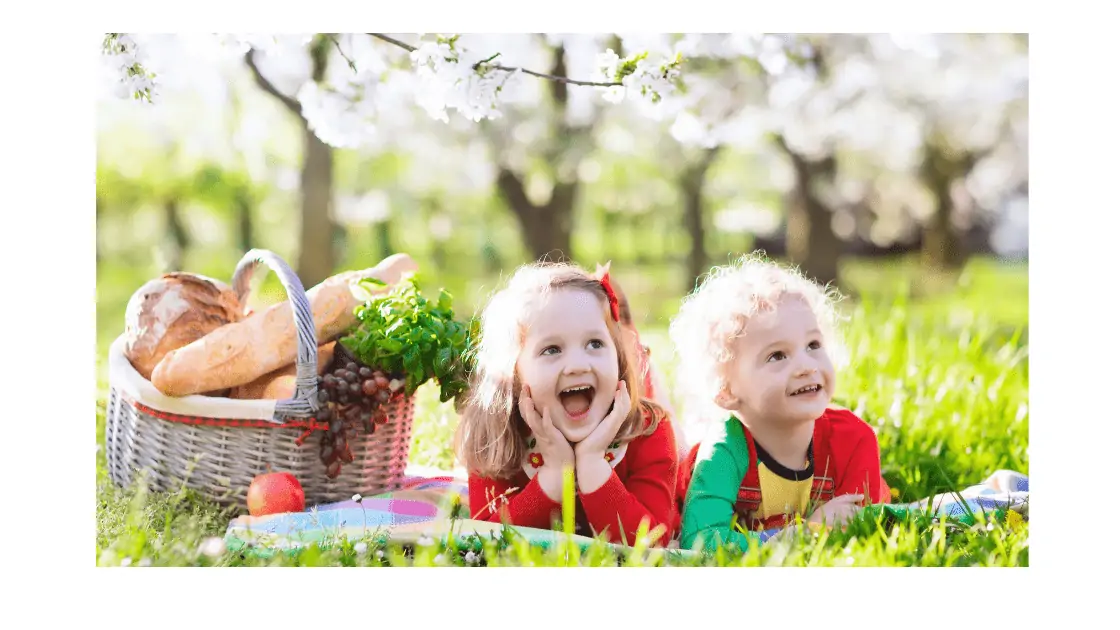 Homeschool activities shouldn't be boring, and they don't need to be inside!
Depending on the weather, you could have a carpet picnic, or enjoy the nice weather. Or why not order a take-out?
Online Class
Have a fun first week with an online lesson on Outschool or Allschool. My son has most recently taken magic classes and star wars classes on Outschool.
He has never had a bad class, and it is something different than schoolwork! Check out our Outschool review for more information.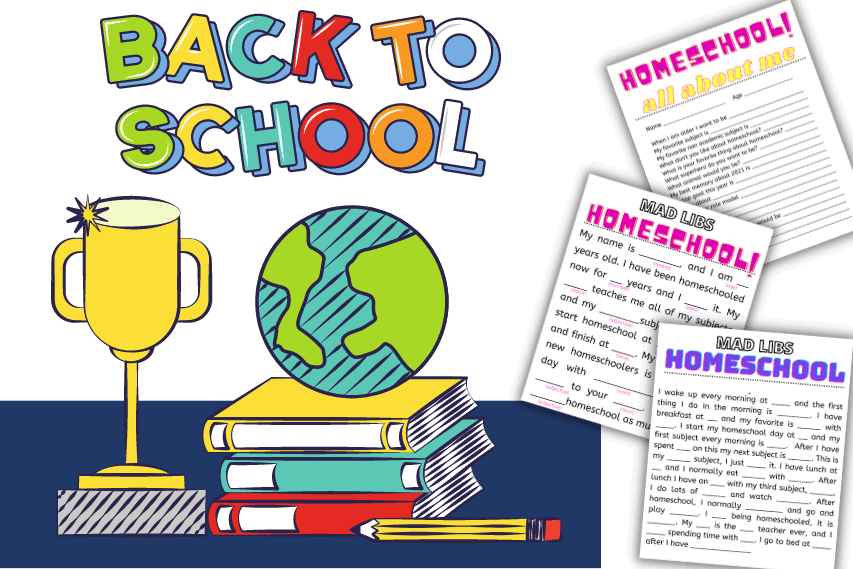 Kids Subscription Box
We currently have three monthly subscription boxes that we love. Mel Science (check out our Mel Science review to see what promo codes we have available.), KiwiCo (use code BRIGHT for exclusive 40% off your first box), there are so many subscription boxes to choose from for kids aged 3-18, and Comic Garage is another excellent box we subscribe to.
Check out even more subscription boxes for tweens here. Check out our Kiwico Eureka Crate review (with an exclusive 40% coupon code).
Star Wars
Why not have a Star Wars day or even a month?
We have created a list of Star Wars activities so you can study every subject while having fun! Included are lots of free Star Wars printables you can download too, including word searches and coloring cards.
Download the free First Day of Homeschool Printables
Make sure you choose the correct paper size and click on the shrink to fit button. All of our free printables for kids work better when printed on cardstock (this is the one we use and love.)
Let me know what you do for your first day of homeschool in the comments.
Last Updated on 2 June 2023 by homeschoolof1