12 First Day of Homeschool Fun Activities with Free Printables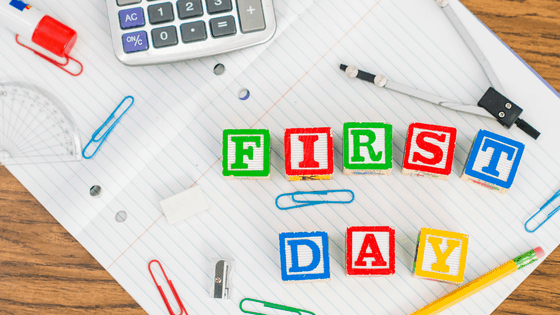 As we head towards our first day of homeschool, I like to try and find fun activities for us to do, but also take some time to reflect on previous years. We always create some all about me questions and back to school mad libs, which you can download for free at the end of this post.
I have put together our favorite first day of homeschool activities for you to enjoy with your kids.
**Disclosure – there may be affiliate links included in this post.**
Best First Day of Homeschool Activities
Back to School Mad Libs
We absolutely love mad libs, it starts the day with a big smile on both of our faces. We just have an absolute blast. I have created two back to homeschool mad libs for you to download for free at the end of this post. We hope you have as much fun as we do playing it!
All About Me Questions for Kids
This is a great way to find out what your kids are thinking. Now as homeschool moms we think we already know, well I did! It was certainly eye opening some of his answers. I have created a free download for you, that you can grab at the end of this post. The best answer that Freddie gave this year, was:
When I am older I want to be………. the CFO for Disney
Maybe he should focus a little more on schoolwork, but hey, dream big baby. I was very proud!!
Special Breakfast
Start the day the right way, by giving them their all-time favorite breakfast. They will be super impressed, especially if you are anything like me, and he normally has toast 99% of the time. So switch it up a bit, and they will feel so special.
Have a Day Out
This is especially good if your first day of homeschool is the same as the public school kids. Take them to the zoo or the water park, it will be empty!
Get them a treat
Give your homeschooler their own homeschool planner so they can keep track of their work. Check out our top 30 homeschool gift ideas.
Treasure Hunt
If you love scavenger hunts as much as we do, why not hide all of their supplies for homeschool. We do this every year, it is so much fun. If you have older children why not create an escape room with these really easy-to-make escape room puzzle ideas!
Educational Board Games
Play educational board games and have a gameschool day! Why not have fun learning, especially on the first day of homeschool.
Take Lots of Breaks
You don't need to homeschool for 6 hours a day (and in fact, I definitely don't recommend it), but make sure you all take lots of breaks. Get them to play on the trampoline or in the swimming pool if you are lucky enough to have one. Or just go for a walk, anything to get them moving.
Picnic
Depending on the weather, you could have a carpet picnic, or enjoy the nice weather. Or why not order in a take-out?
Online Games
Play educational online games, our favorites are Prodigy for math, typing games, and Night Zookeeper. Freddie chooses to play these on a weekend, so if I said on his first day of homeschool he could play them, he would be delighted.
Online Class
Have a fun lesson on Outschool or if the kids are older what about Masterclass? Freddie has most recently taken magic classes and star wars classes on Outschool, and the Steph Curry basketball class on Masterclass. He has never had a bad class, and it is something different than schoolwork!
Kids Subscription Box
Order an educational subscription box for them, check out our favorite subscription box for tweens. There are so many to chose from, science boxes, cooking boxes, literature and art boxes, stem, and many others. You can have hours of fun with monthly boxes, we love them.
Star Wars
Why not have a Star Wars day, or even a month! We have created a list of Star Wars activities so you can study every subject while having fun!
Grab our First Day of Homeschool FREE Printables
To get access to this FREE printable and ALL of the others on our site please subscribe below.
Let me know what you do for your first day of homeschool in the comments.
Last Updated on 15 October 2021 by homeschoolof1